Our family car buying guide will help steer you towards the car that's a great match for you, your partner, and your kids
If you're reading this, we'll assume your days of carefree summer drives in a two-seat Mazda MX-5 are over. Now, you're wrestling with child seats and listening to Baby Shark on repeat while working double shifts as mum or dad's taxi.
There's a lot more to consider when choosing which family car to buy, but there's good news! You don't have to stick to something worthy but incredibly dull – there are lots of great cars that'll satisfy the adults and do all the practical stuff just as well.
What makes the ideal family car?
Not sure where to begin your search for a car that's fit for your family? You first need to work out what's most important.
Deciding whether you need seven seats is a good first step. In which case, our guides to the best 7-seat cars and best 7-seat SUVs will help. If budget is an important factor, you can use our filters to find cars that don't cost a fortune and still come with many family-friendly features. 
Alternatively, is there a must-have feature that'd make family life easier? If sliding doors would be appealing in tight car parks, we'll point you towards our selection of people carriers, where you'll find some models with sliding doors. If you'd appreciate a taller car to make it easier to get kids in and out of car seats (or to change a nappy in the boot, again...) – you're going to be after an SUV.
To start you off, here are some of the most common family-car buying priorities to bear in mind when deciding on the perfect make and model:
Reliable
Economical
Plenty of space
Excellent safety rating
Good build quality
Affordably priced
Practical
What should I consider when buying a family car?
Safety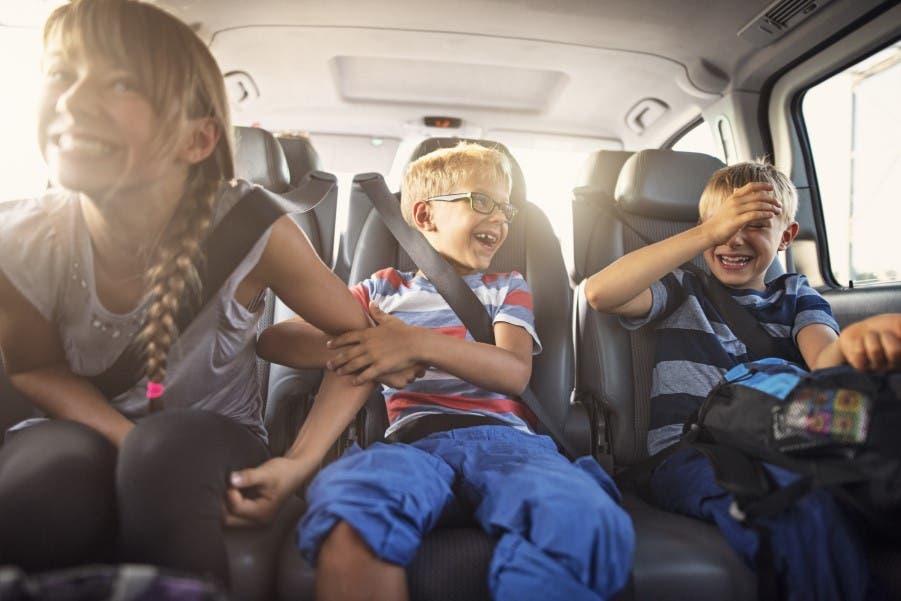 Safety is always important, but when you're carrying your most precious cargo, it's absolutely paramount. Most modern cars have a decent safety spec, so you shouldn't have too much trouble finding one that meets your needs.
The easiest way to find a car with excellent safety credentials is to check out its Euro NCAP rating. This is the European standard for car safety, with models graded from 0-5 stars depending on their on-board safety features and performance in crash tests.
For family cars, we'd always recommend buying a car with a five-star Euro NCAP rating. That way, you know your family is as protected as they can be out on the road. Check out our list of some of the safest cars you can buy for some inspiration.
Budget
Cars built for a family tend to be more expensive than smaller city cars, so your budget may need to stretch further if you want a car that ticks all the boxes above. Of course, it's possible to buy affordable family cars, but you'll need to be savvy with your search to find a model that meets your requirements with plenty of space for the whole family.
Think carefully about how much you can afford before you hit the forecourt. Doing the sums before you start your search will help you stick to a sensible budget, and not get carried away and overspend. It'll also make your search simpler, narrowing the field of options so you have a ballpark figure when you start looking at different models. Read our guides to PCP and HP finance for more info if you're planning to pay monthly for your car.
Functionality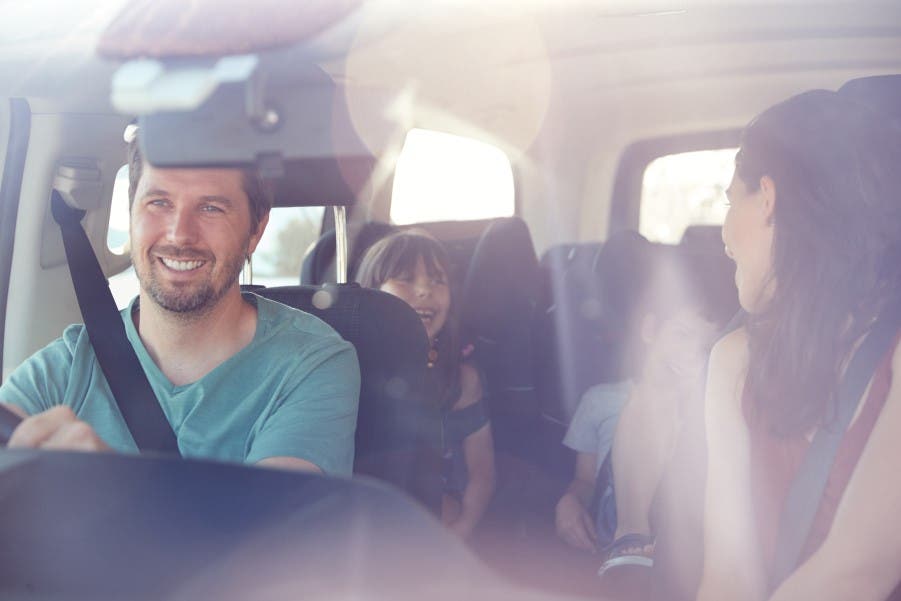 Functionality may come behind space and number of seats when choosing a family car, but it's still worth considering what kind of features a car has.
Added extras like smartphone integration and touchscreen infotainment systems for rear-seat passengers are useful nice-to-haves for keeping everyone entertained on long journeys, while systems like Ford's excellent MyKey (which allows you to set restricted driving mode settings) are great if you're planning to lend your car to your teenager.
Practicality
Durability and ease of cleaning
With stains, tears, scratches, pet hairs and dauby little fingerprints to contend with, whichever family car you choose needs to be durable and hard wearing enough to stand up to everyday wear and tear. Finding a car with decent build quality at an affordable price can be tricky, but paying a little more could help in the long-term if the interior stays looking its best for longer.
We'd also recommend a car that's easy to clean, with minimal nooks and crannies where dirt and grime can build up. Material choice is important too, with leather seats being more stain and water resistant than cloth upholstery, and some plastics being less prone to scratches and marks than others.
Seats
The number of seats a car has is an important consideration when choosing a family car – especially if you have a growing brood! There's no point buying a five-seater if you're hoping to extend your family with a new arrival later down the road, so think carefully about how many seats you need both now and in the future.
If you need space for a big family or may in the future, an SUV or people carrier with optional six and seven-seat configurations is a great choice. A lot of SUVs have folding rear seats, so they're there when you need them and can be easily stashed away when you don't.
Space
As well as the number of bums you can fit on seats, you also want a car that can fit all the extras that go alongside day-to-day family life, such as prams, pets, shopping bags, bikes and more. There may also be times where you need to fit luggage in if you're planning trips away.
Boot space is usually measured in litres, either based on a computer simulation or by using small wooden blocks. Most carmakers will quote a boot space figure that's measured to the parcel shelf with the seats up. If the car has folding rear seats, you'll usually also get a larger figure that shows you the available boot space with the seats down – but this is normally measured to the roof of the car.
Even superminis like the Ford Fiesta have enough boot space for a small pushchair, a couple of suitcases or a few shopping bags – so, depending on your individual circumstances, you might not need a huge car. Also consider the shape of the boot opening of the car you're looking at, and whether it'll be easy to load any bulky items you may need to carry.
Reliability
If you're out doing your weekly shop with the kids, an unplanned breakdown is not what you need, so reliability is key. Newer cars will generally offer you better reliability, having had fewer previous owners and less wear and tear than older models.
Nearly new cars are a great option if your budget won't stretch to a brand new car. You can get the make and model that you want with no wait time, often saving thousands on the original list price.
Fuel economy
Further questions you should ask yourself when looking for your family car are the vehicle's fuel economy and other running costs such as tax, insurance and the type of driving you will be doing in the car.
If you're only going to be nipping across town, a petrol or hybrid car will suit your needs best. Electric cars are also ideal for this type of driving, so they're a good choice if you can charge at home or work. You should only really consider a diesel car if you're going to be doing regular longer journeys to avoid the risk of clogging the DPF with lots of short trips.
What family car should I buy?
Need a helping hand knowing which family cars to consider first? Here's a selection of our picks for the best family cars across a range of categories: