If you want great practicality without a sizeable environmental footprint, an electric SUV might be the perfect choice.
SUV models powered by batteries don't emit any of the harmful exhaust emissions you get from fuel-powered alternatives. Plus, with big batteries and clever charging tech, EV SUVs can often travel several hundred miles before needing a recharge. Meanwhile, beefy electric motors give them more performance than you might expect.
We've chosen 10 of our favourite electric SUVs currently on sale, listed alphabetically. Most of these models are fairly new, but some have already started showing up as nearly new and used cars at Motorpoint stores.
BMW iX1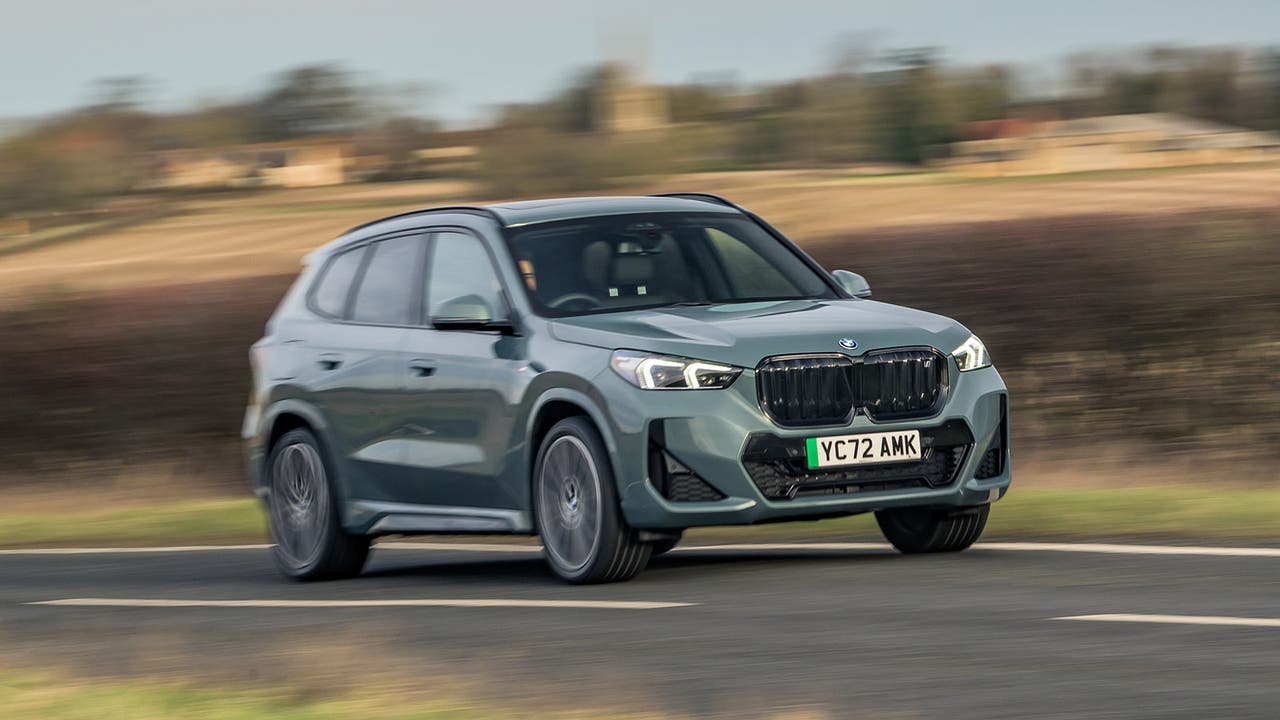 The BMW iX1 is the company's first small electric SUV, bearing the 'i' branding that become a hallmark of BMW's battery-powered cars. Despite the switch away from petrol and diesel power, the iX1 still has most of the qualities you'd expect from a car with the blue-and-white roundel, including sporty handling that doesn't come at the expense of a composed ride. The cabin is impressively practical despite the iX1 being BMW's smallest and most affordable electric SUV, and will be more than a match for family life.
Shop used BMW X1 cars for sale
Ford Mustang Mach-E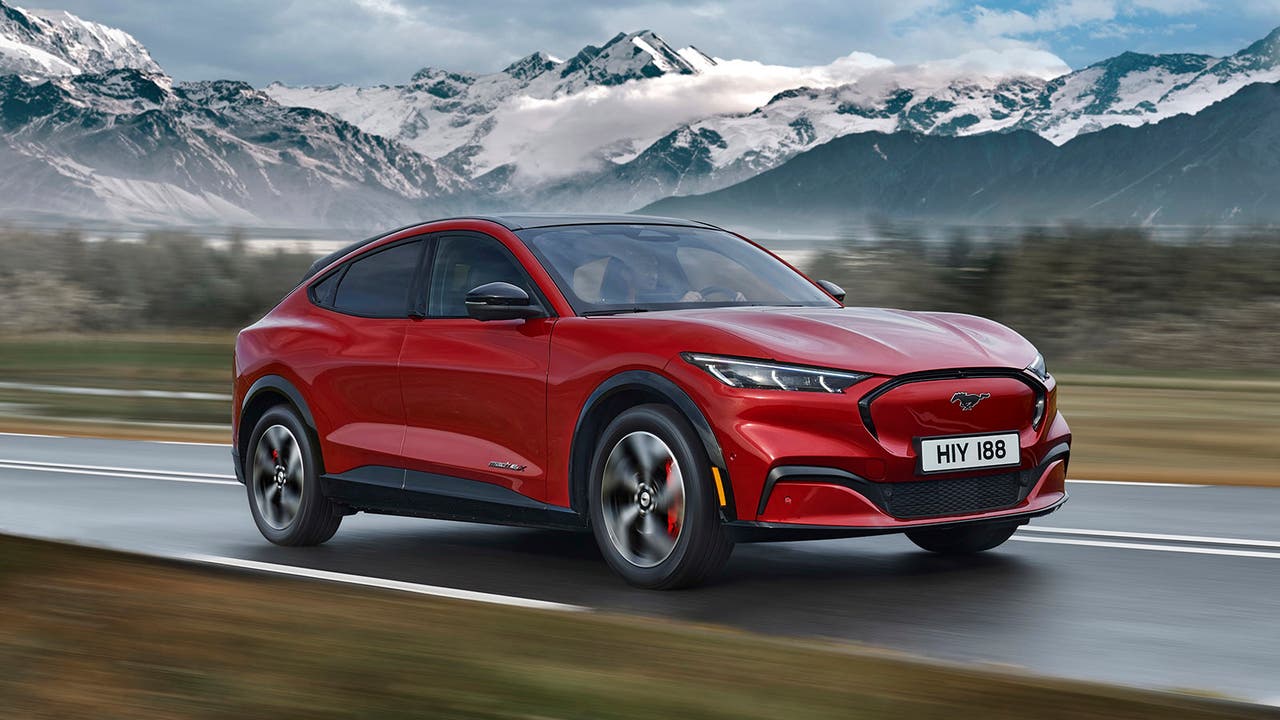 Traditionalists might complain that the Ford Mustang Mach-E doesn't live up to the original Mustang muscle car, but the two share more than just a name. For starters, when you sit behind the Mach-E's wheel, you notice the long, muscular bonnet stretching out ahead of you, reminiscent of Ford's old pony car. And, when you put your foot down, the car rockets towards the horizon with all the pace you'd expect from a proper performance car. It's not the cheapest or most practical option here, but the long range and great drive more than make up for it.
Search used Ford Mustang Mach-E cars
Hyundai Ioniq 5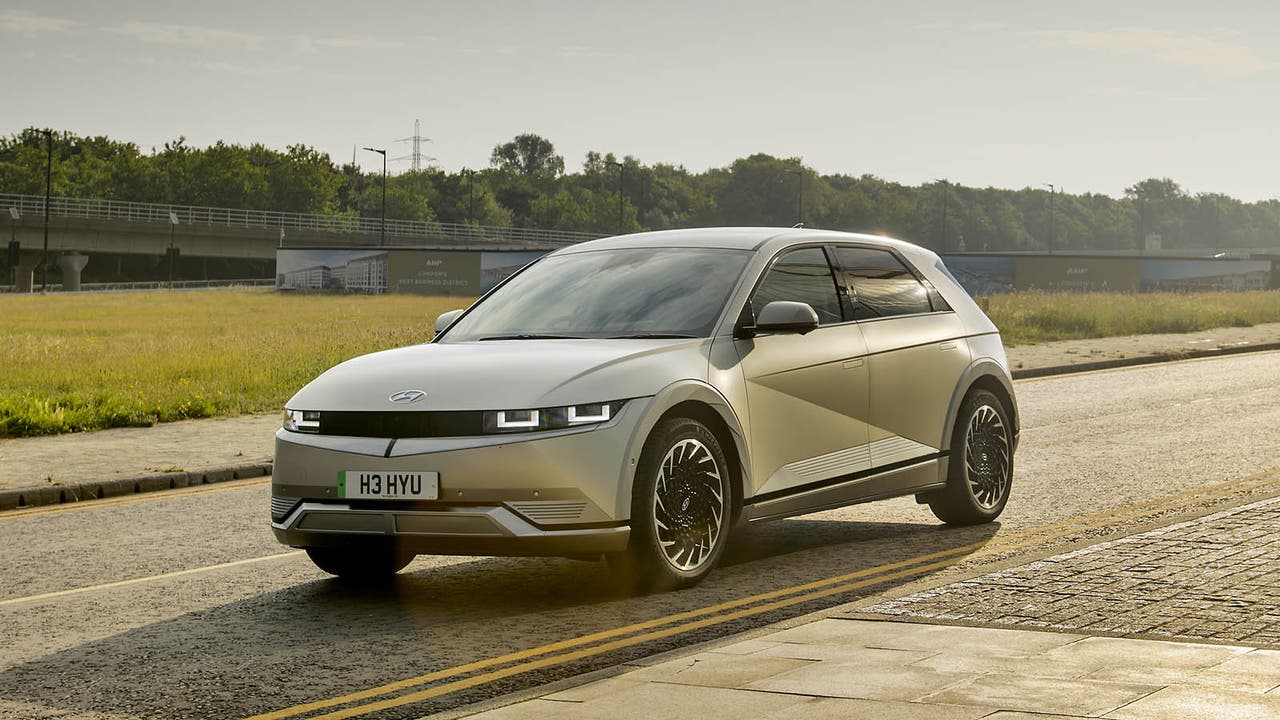 The Hyundai Ioniq 5 proves looks can be deceptive – you might think it's a hatchback from a certain distance but, as you get closer, you notice it has the brawny dimensions of a family SUV. Space inside is fantastic with the Ioniq 5 making full use of its EV 'skateboard' platform – where the batteries are stashed in the floor – stretching the cabin space forward into the area no longer occupied by an engine. It appeals to the heart as well as the head, too, with an elegant minimalist design and more than a dash of '80s retro charm. Ultra-fast charging also makes long journeys in an electric car easier than ever.
Check out used Hyundai Ioniq 5 cars
Kia EV6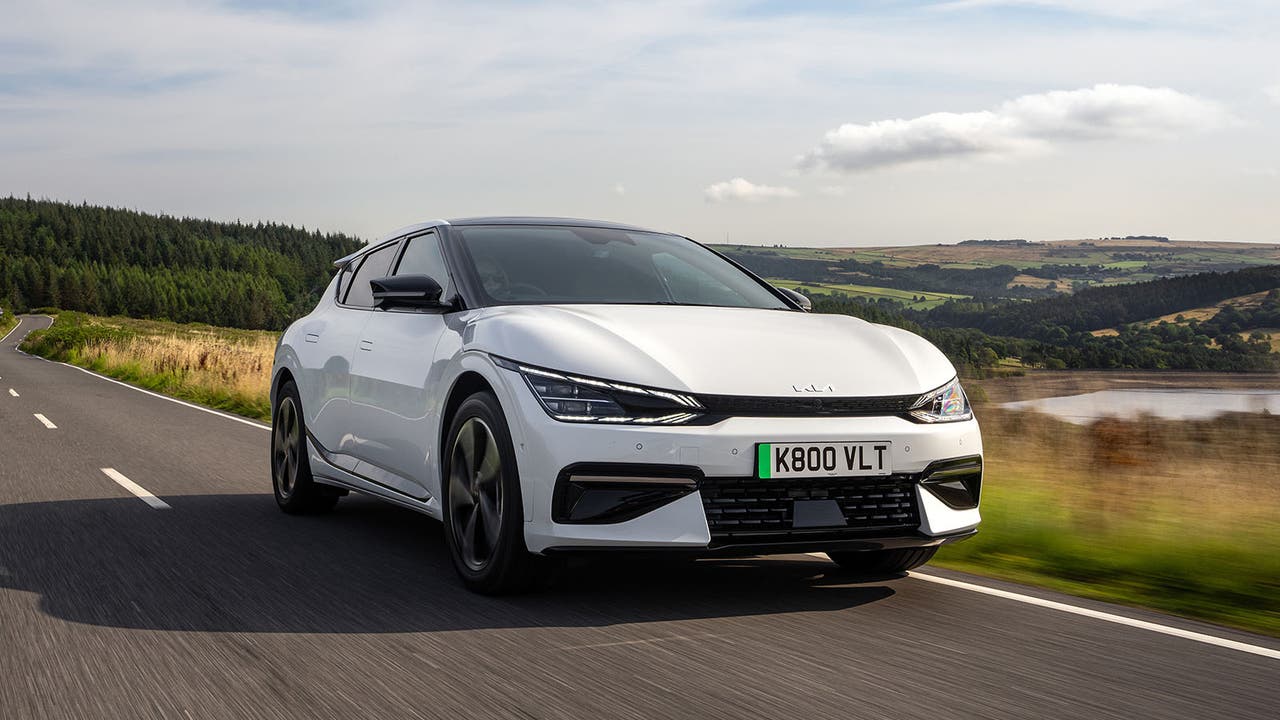 Under the skin, the Kia EV6 shares most of its components with the Ioniq 5 above. That means it has almost all the same benefits – a composed driving experience, excellent performance and a huge cabin with room for the whole family. Unlike the Hyundai, the electric Kia doesn't echo the square-jawed styling of '80s cars, instead blending modern SUV, hatchback and coupe body styles together to create something that looks unlike almost all rivals. A large battery and fast charging means the EV6 can handle big trips, too.
Browse used Kia EV6 cars for sale
Kia Niro EV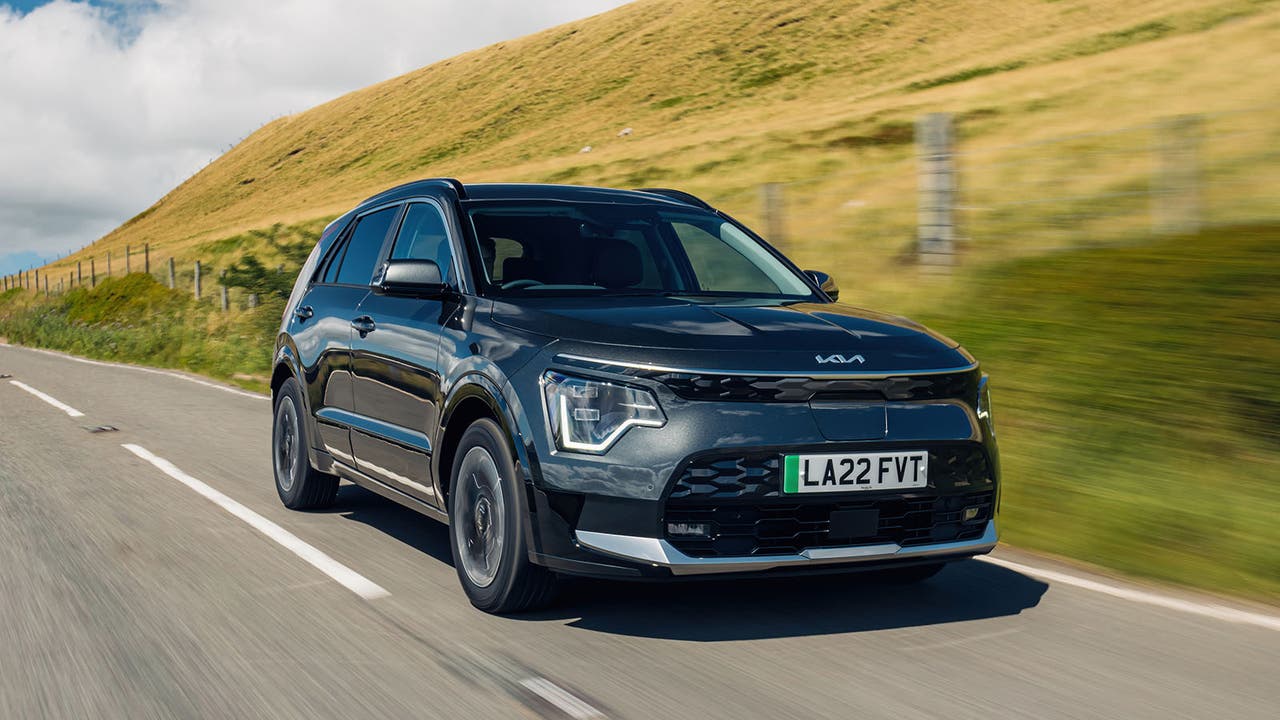 Scoring another entry on this list shows how strong Hyundai and Kia's electric cars are. The Kia Niro EV is the latest generation of the company's small family SUV, and now wears sharper, Stormtrooper-inspired styling. Passenger and cargo space have improved noticeably over its predecessor, with much more room for adults to get comfy in the back seats. With more than 280 miles available on a full charge, the Niro EV can easily replace a fuel-powered car for most buyers, but you'll also find hybrid and plug-in hybrid versions if you need more range.
View used Kia Niro cars
Mercedes EQB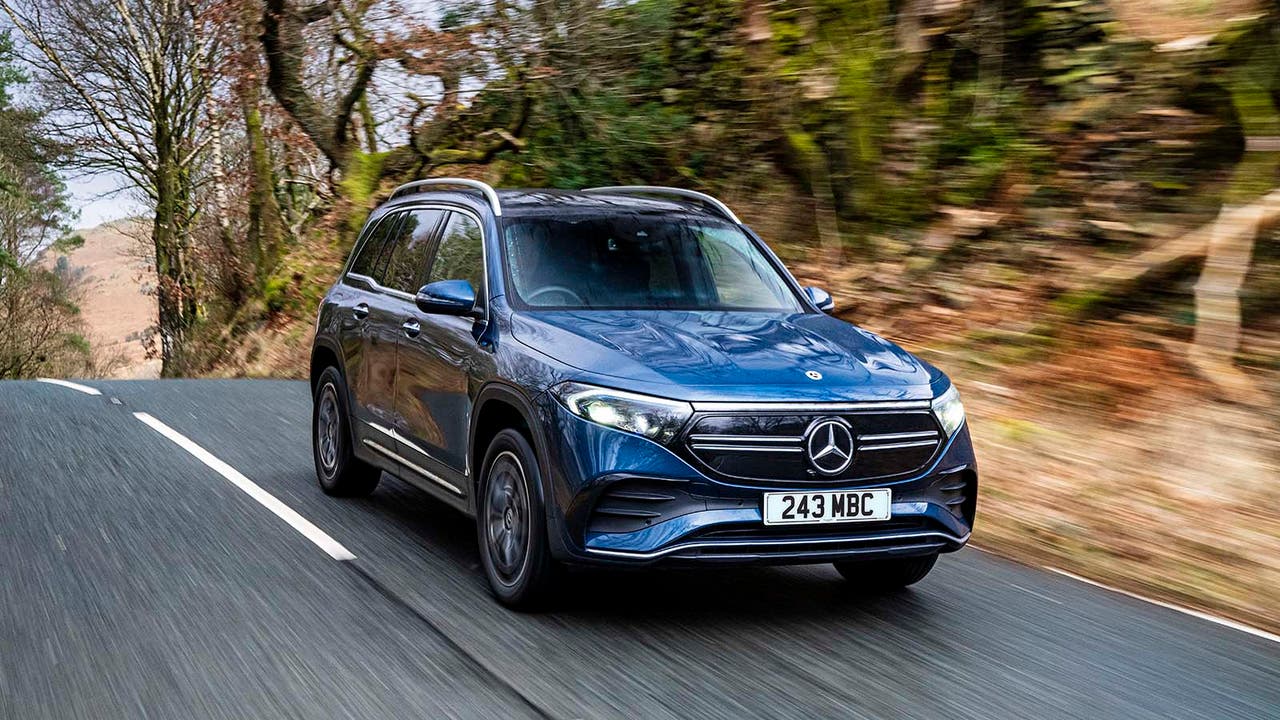 The Mercedes EQB is a recent addition to the company's electric SUV range. Unlike the swoopy EQA it shares mechanical parts with, the EQB has boxy, upright styling inspired by the brutish G-Class. That body shape means practicality is impressive and the EQB is one of the few cars in this class that offers seven seats. Material quality is high and there's loads of technology on display, with two big screens dominating the dashboard experience, and Mercedes' slick infotainment system running the show.
Take a look at used Mercedes EQB cars
MG ZS EV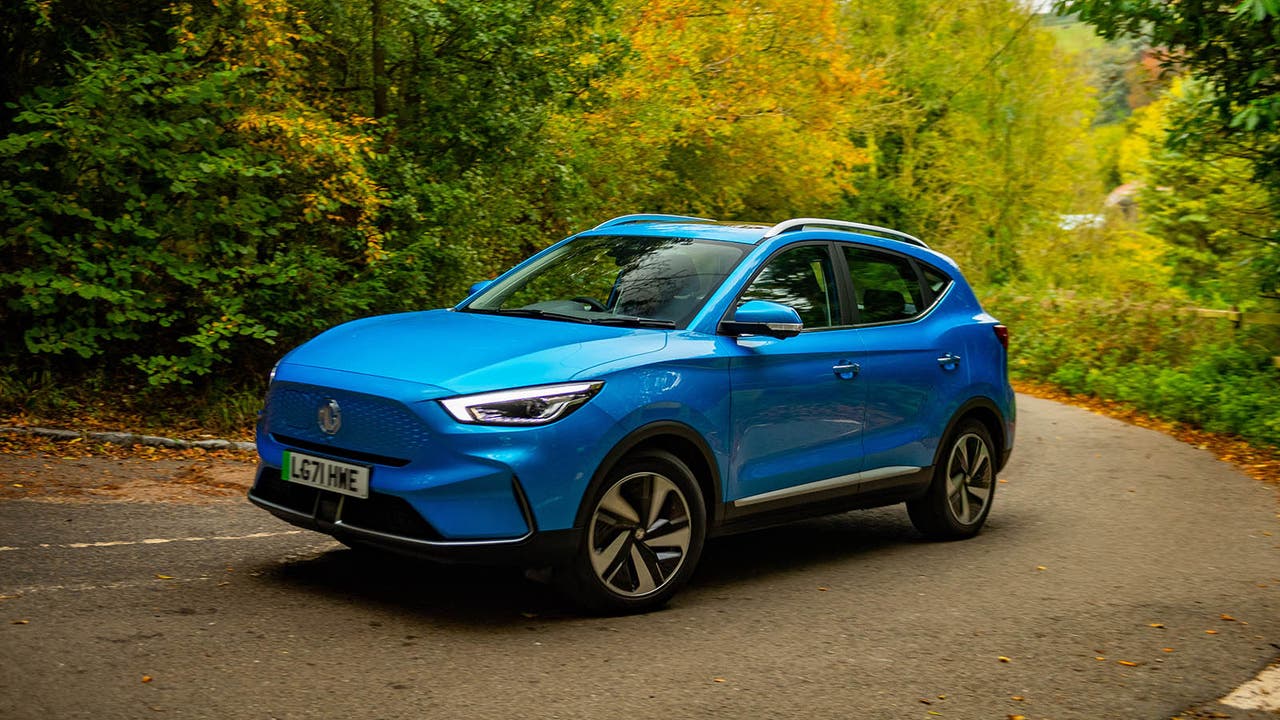 Among cars on this list, the MG ZS EV doesn't stand out for its styling, its performance or its luxury appointments. Take a look at the price, however, and you'll see why the ZS is so tempting – it's several thousand pounds cheaper than anything else in its class. What's more, it doesn't feel like a bargain-basement choice, with a generously stocked equipment list, zippy acceleration and a simple but neatly trimmed cabin. It's also impressive to see features such as adaptive cruise control and automatic emergency braking at this price point.
See a selection of used MG ZS cars for sale
Nissan Ariya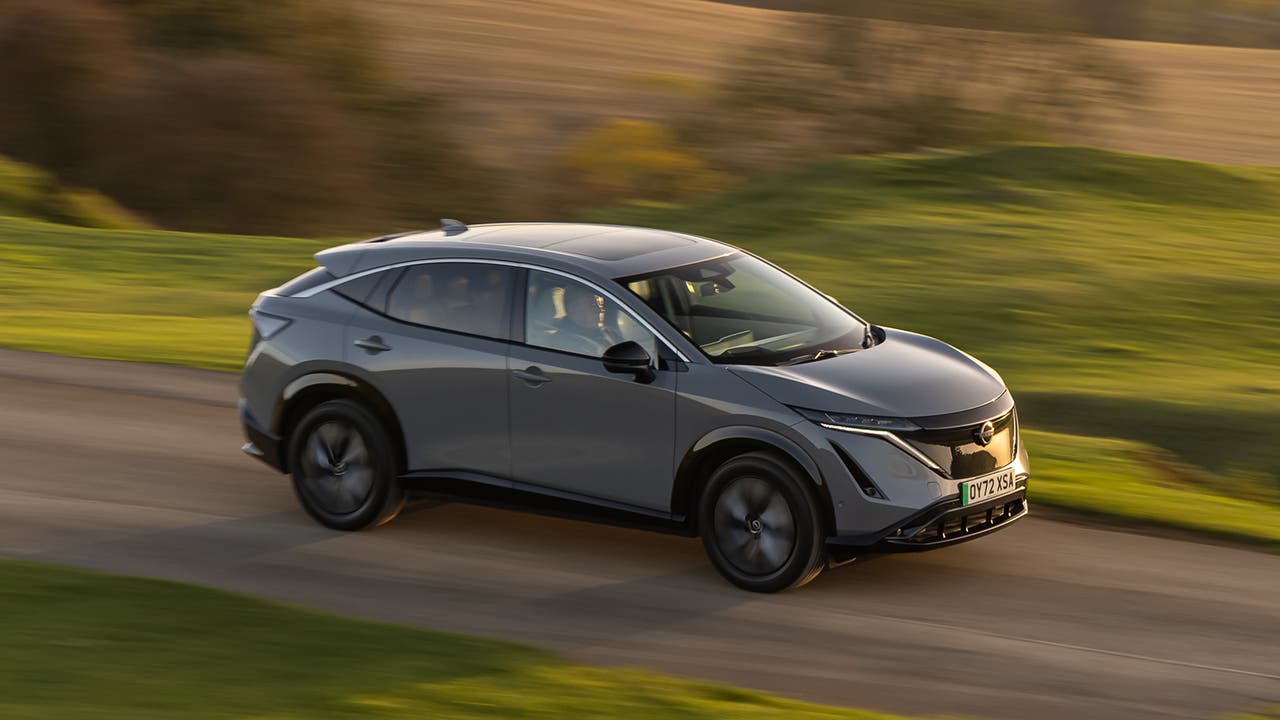 With the Leaf making headway as one of the first popular EVs, battery-powered Nissan models had taken a back seat – until the arrival of the Ariya. This bold-looking SUV immediately impresses with its build quality and the materials used. Eye-catching features like the touch-sensitive buttons embedded in the natural wooden dashboard help lift the Ariya's cabin a cut above more plasticky rivals. And, thanks to its clever EV platform, the Ariya has an enormous amount of passenger space between its two axles.
Skoda Enyaq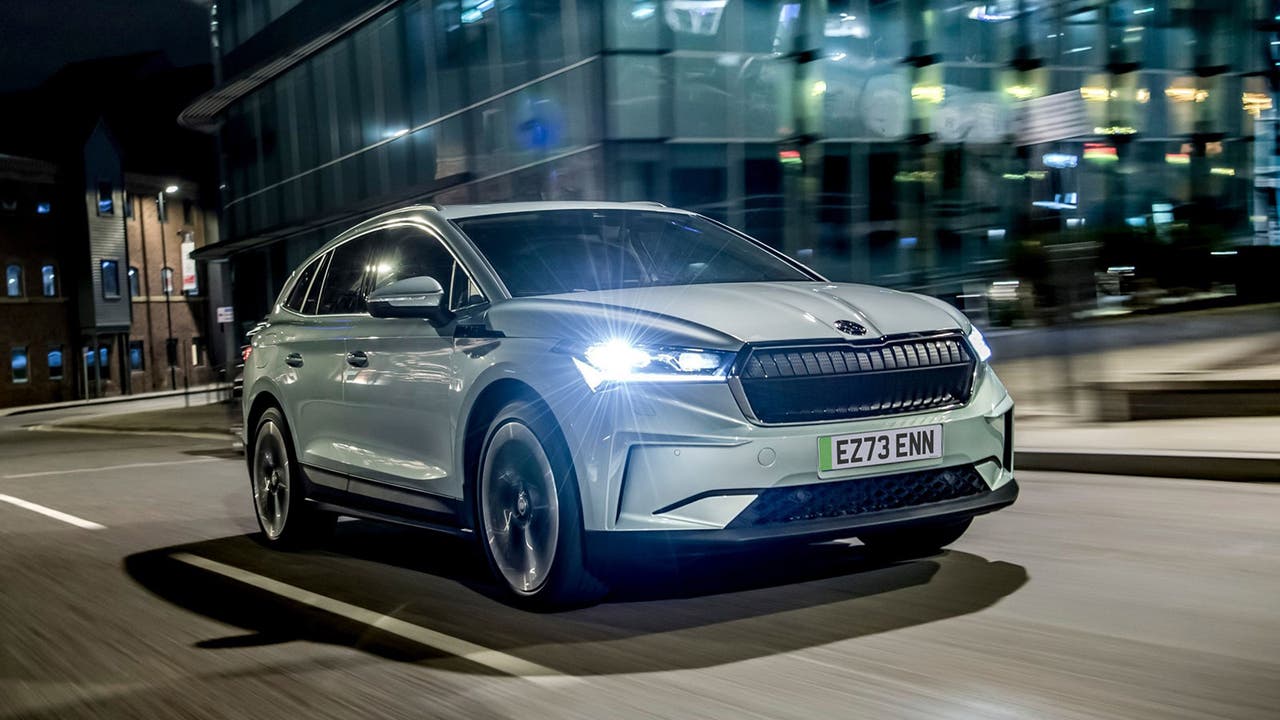 The Skoda Enyaq is the Czech brand's interpretation of the same battery-powered platform you'll find under the Volkswagen ID.4 and Audi Q4 e-tron. As befits a car from this sensible, family-friendly brand, the Enyaq has a greater focus on practicality than its sibling models. There's a vast cabin that offers lots of space for rear-seat passengers to kick their legs out, along with a square, practical boot perfect for holiday bags or a four-legged friend. Performance is sufficient rather than outstanding but you can't sniff at the 300-plus-mile range.
Search used Skoda Enyaq cars for sale
Tesla Model Y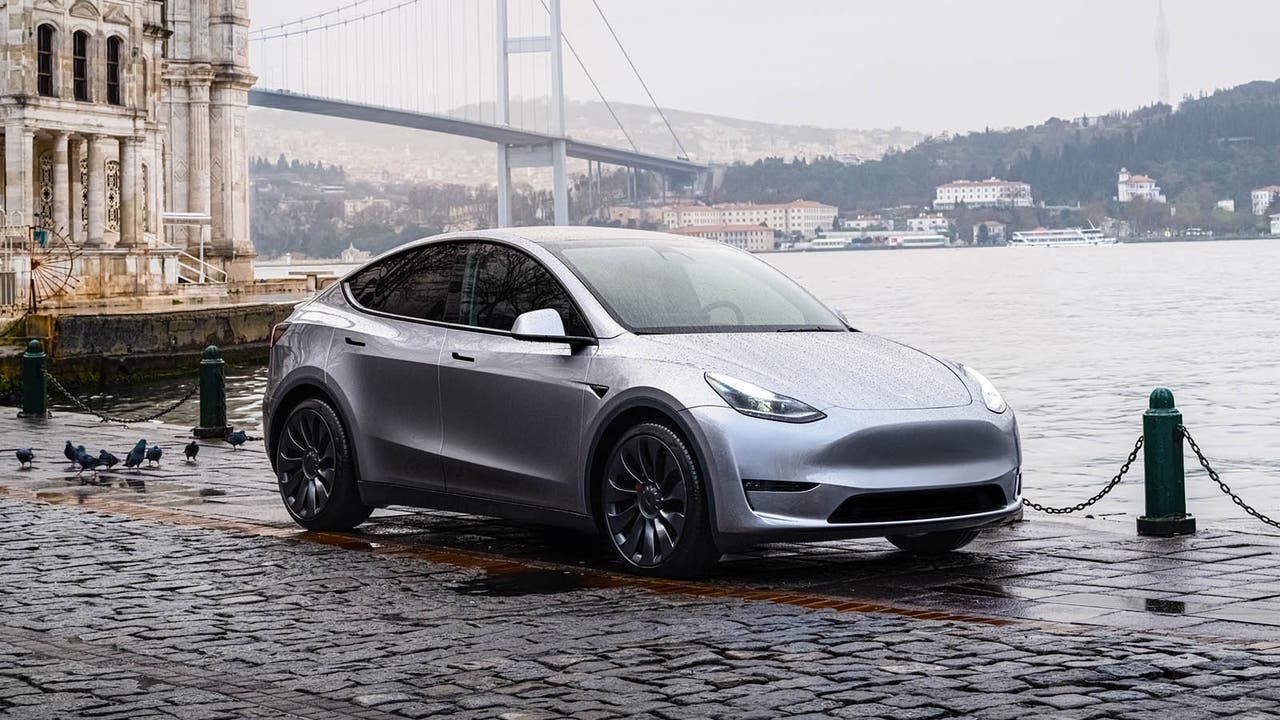 Last but by no means least is the Tesla Model Y. This family SUV borrows battery and motor technology – along with most of the interior – directly from the Model 3 saloon. That means you get the same gobsmacking acceleration – especially on Long Range and Performance cars with dual motors – and super-long driving range, aided by Tesla's handy charging network. Plus, the Model Y gains some crucial cabin height over the lower Model 3, making it easier to live with if you're taller, and it has a more useful hatchback boot opening.
Browse used Tesla Model Y cars
Electric cars without high-voltage prices
Browse Motorpoint's selection of used electric cars, all with the reassurance of warranty coverage and our Price Promise. For more options on a tighter budget, check out our picks for the best cheap electric cars on sale.