Car prices have gone up across the board over the last few years. That's made it harder to find bargains on the nearly new marketplace, as more cars hold on to a greater proportion of their value for longer.
Don't fret, however, because we've tracked down 10 great cars, all readily available nearly new for less than £10,000, and listed them alphabetically. These might be some of the most affordable cars on sale, but that doesn't mean you have to compromise on tech or quality, with some choices coming with generously stocked equipment lists.
1. Citroen C1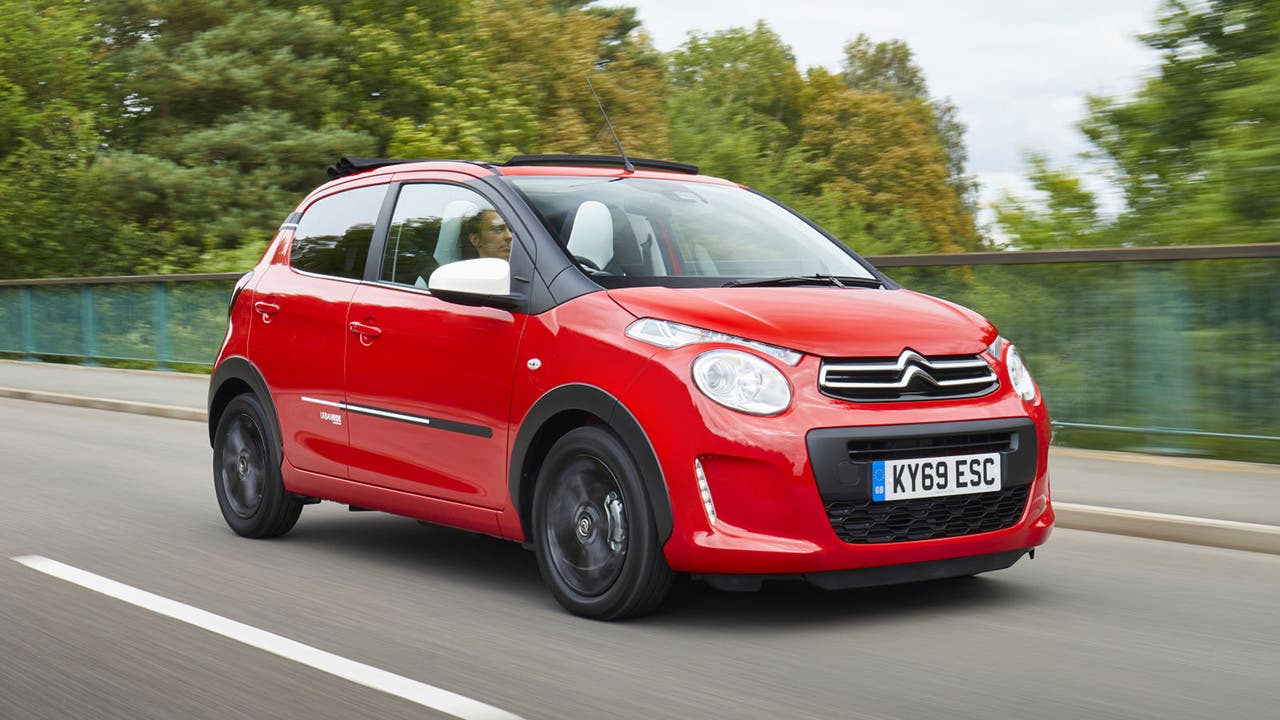 The Citroen C1 is a cute city car with bags of charm. It comes with a 72hp 1.0-litre petrol engine, so you'll need to give the accelerator a good poke to get up to motorway speeds, but fuel, insurance, tax and maintenance costs will be some of the lowest in the business. Your £10,000 budget will buy a nearly new C1 in Flair or Shine trim, with luxuries like a reversing camera, air conditioning and cruise control, plus an infotainment system with Apple CarPlay and Android Auto so you can use your favourite mapping and entertainment apps through the car's screen. For more options, check out the mechanically similar Peugeot 108, which also sneaks under £10,000.
Browse used Citroen C1 cars
2. Dacia Sandero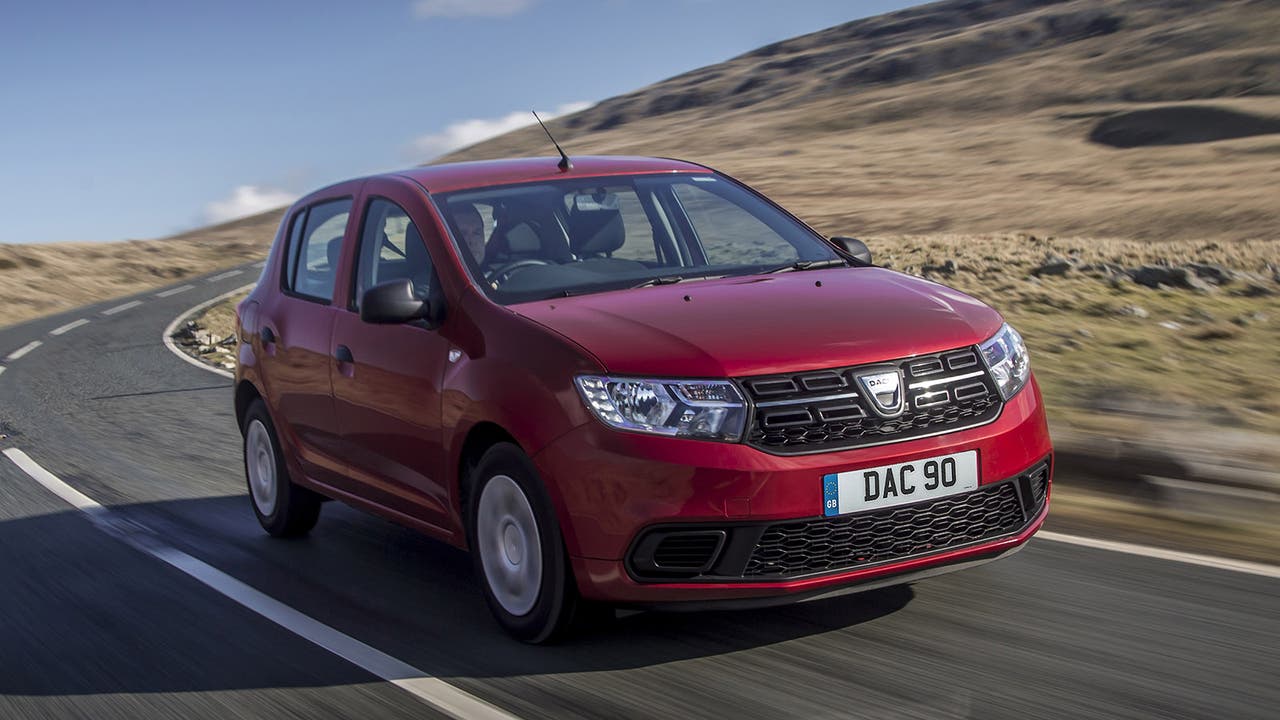 Most of the cars on this list are super-compact city cars, but the Dacia Sandero comes from the supermini class one size above. That means you swap the two, very small rear seats used by those cars for a three-seater bench with noticeably more passenger room. As a result, you can feasibly use the Sandero as an everyday four seater or occasional five seater, which also translates to more room if you need to secure kids in their child seats. A £10,000 budget will buy a used Sandero built up to mid-2020, or you might find examples of the off-road focused Sandero Stepway – expect to pay a little more than £12,000 if you want the newer 2021-onwards model.
Search used Dacia Sandero and Dacia Sandero Stepway cars
3. Fiat 500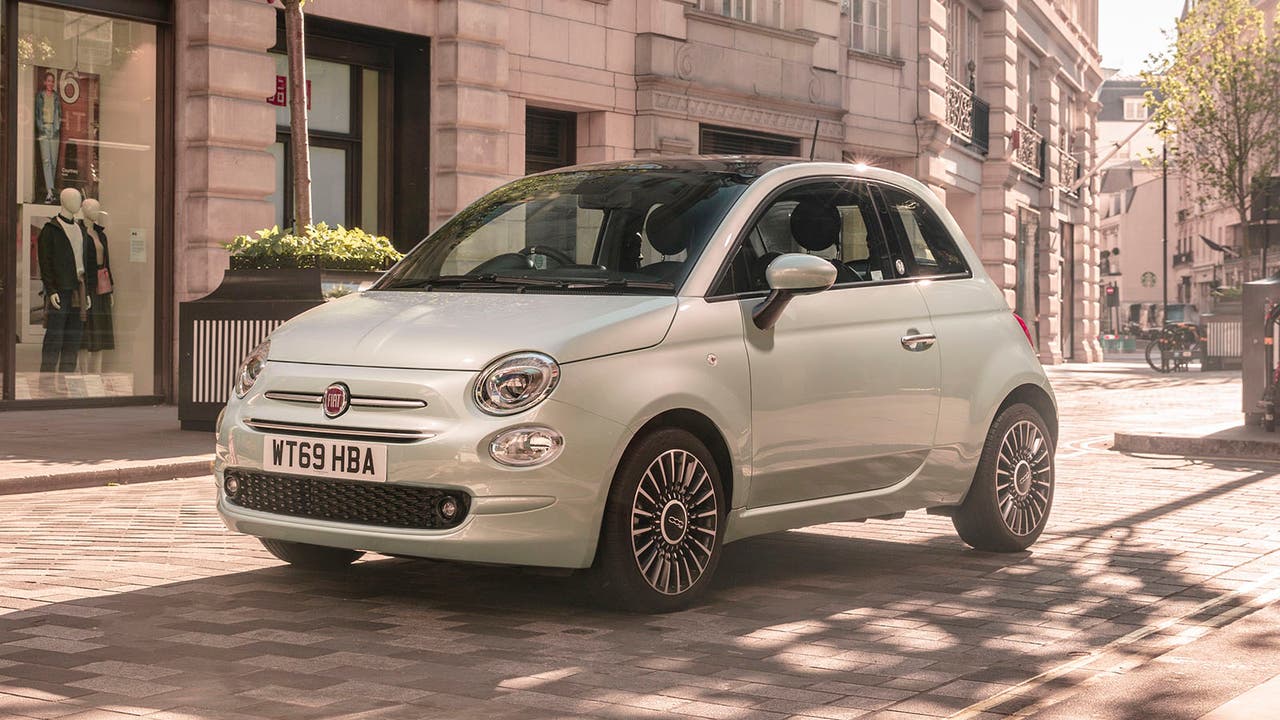 The Fiat 500 has been around for more than a decade and a half now. Its popularity has remained stubbornly high thanks to its attractive, retro styling and wallet-friendly price. You'll spot places where compromises have been made to keep costs down. There are scratchy plastics lower down and cheap-feeling fabric lining the boot, for example, but Fiat has put effort into the parts you touch every day, like the steering wheel, gear stick and dashboard controls. If you're buying a nearly new 500, you'll probably find cars in Lounge trim with rear parking sensors, air con and cruise control – but there are several special editions with exciting colour and fabric combos.
View used Fiat 500 cars for sale
4. Hyundai i10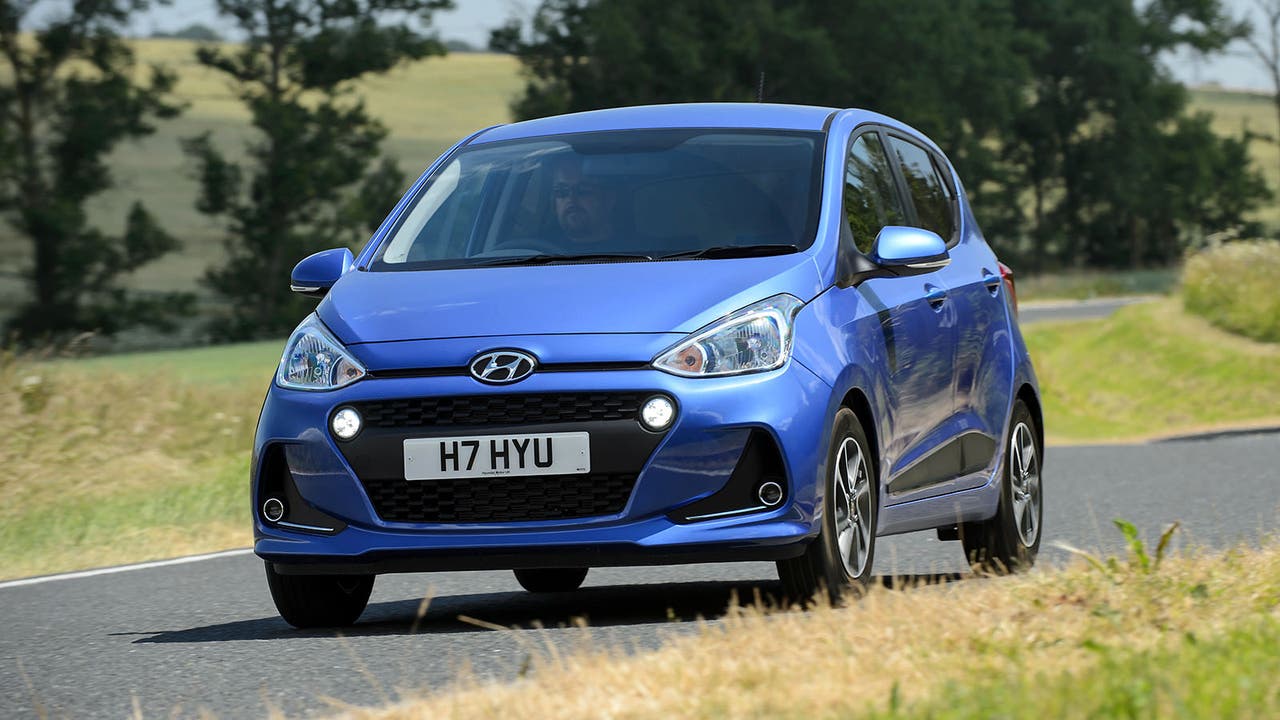 With £10,000 to play with, you'll be looking at used examples of the previous-generation Hyundai i10, with newer models from 2020 onwards priced from £13,000. Thankfully, the older i10 still has most of the same talents and only misses out on the latest styling. You get an impressive amount of passenger space for the car's tiny footprint, which also means it's one of the few city cars that can seat three across the rear bench – at least for very short trips. The basic 1.0-litre petrol engine is fine for most driving duties and won't have much of an impact on your bottom line, but the 1.2-litre might be a better choice if you do more driving on faster roads.
Check out used Hyundai i10 cars
5. Kia Picanto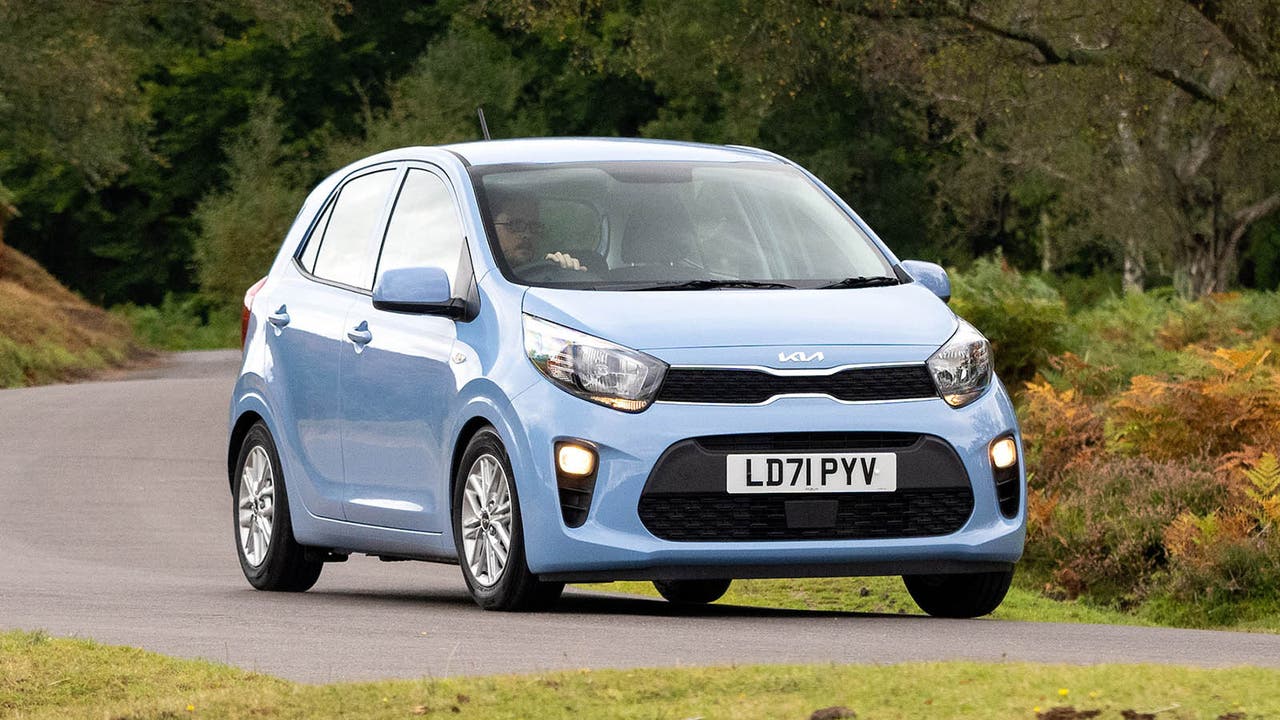 Under the skin, the Kia Picanto shares a lot of oily bits with the i10 featured above. That also means a lot of the same qualities are also shared – namely its ability to squeeze an awful lot of passenger and cargo space from its dinky dimensions, and affordable running costs thanks to its small petrol engines. The little Kia tends to come up a fraction cheaper than its Hyundai cousin, so you might be able to get a slightly newer or lower mileage Picanto for your budget. It's no throwaway car either, with the reassurance of Kia's seven-year factory warranty meaning your used Picanto should deliver years of fault-free service.
Take a look at used Kia Picanto cars
6. Renault Clio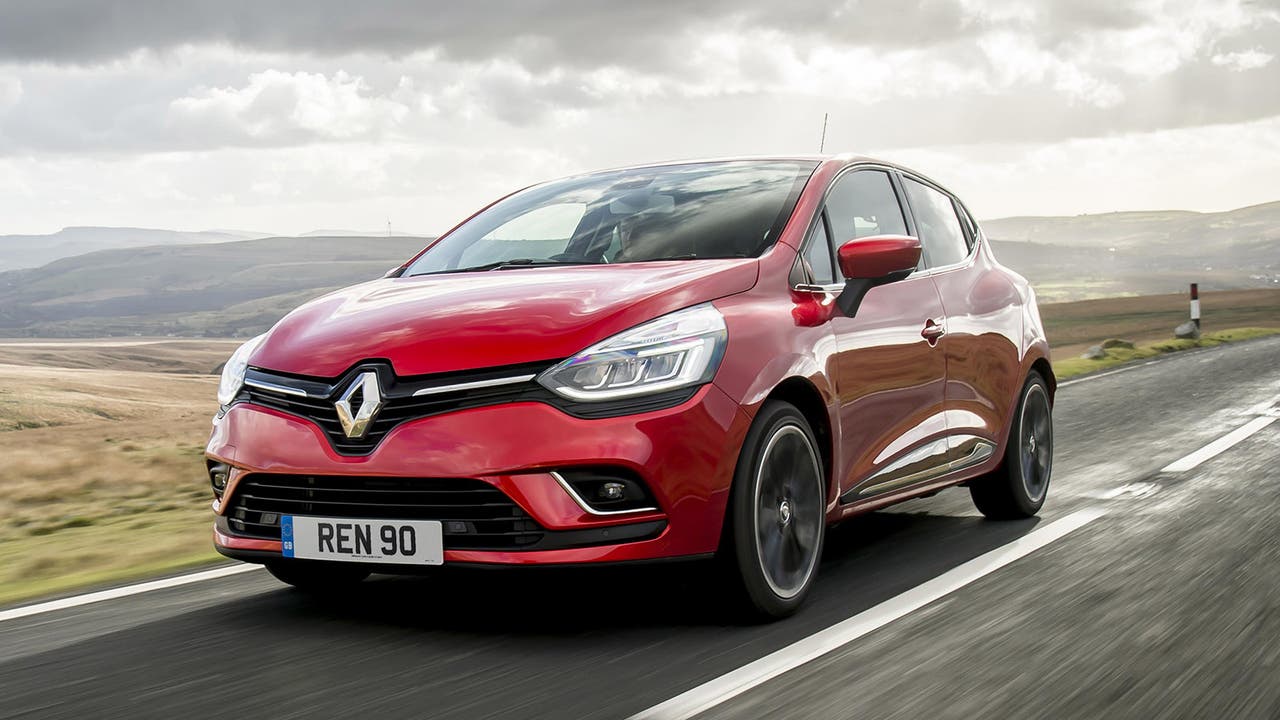 Late 2019 brought a new version of the Renault Clio, which means you can get an excellent deal on a used example of the previous-gen car. Your £10,000 buys a Clio built up to 2019, possibly in Iconic trim with rear parking sensors, alloy wheels, air con, built-in sat nav and cruise control. Plus, because the Clio is a supermini-sized car, you get a little more rear passenger space, allowing you to seat four adults fairly comfortably, or squeeze five in for a short trip. If you have a little more flexibility in your budget, nearly new examples of the latest Clio are available from £12,000 and have a more upmarket look inside and out.
Shop used Renault Clio cars for sale
7. Skoda Citigo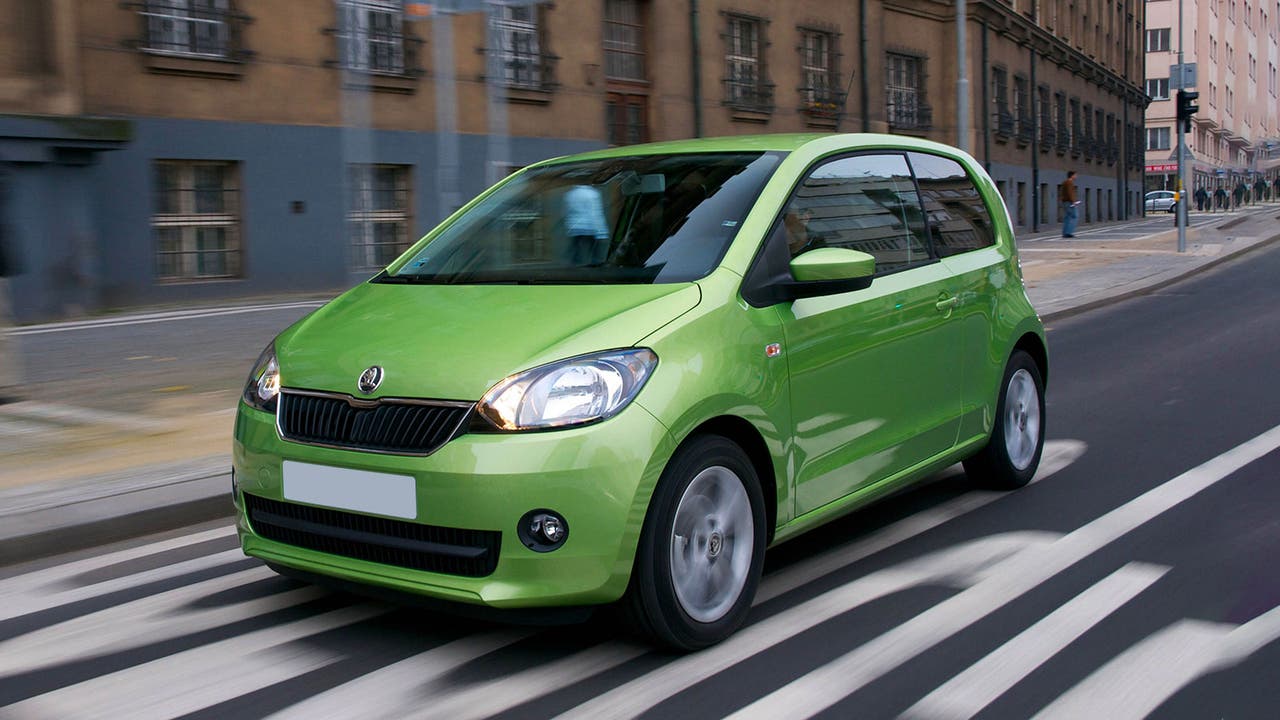 The Skoda Citigo shares most of the same parts and engines as the Volkswagen Up and SEAT Mii, but tends to undercut those cars slightly on price, making it easier to afford on the nearly new market. Like its sibling cars, the Citigo has a remarkable amount of passenger space considering how small it is on the outside. There are only four seats, but each is large enough for an adult to fit without complaint, and the boot stretches all the way to the bottom of the car, somewhat making up for what it lacks in outright length or width. It's also good fun to drive, with all the 'fizziness' of the best city cars while masking the harshness you sometimes get in small, cheap vehicles.
8. Skoda Fabia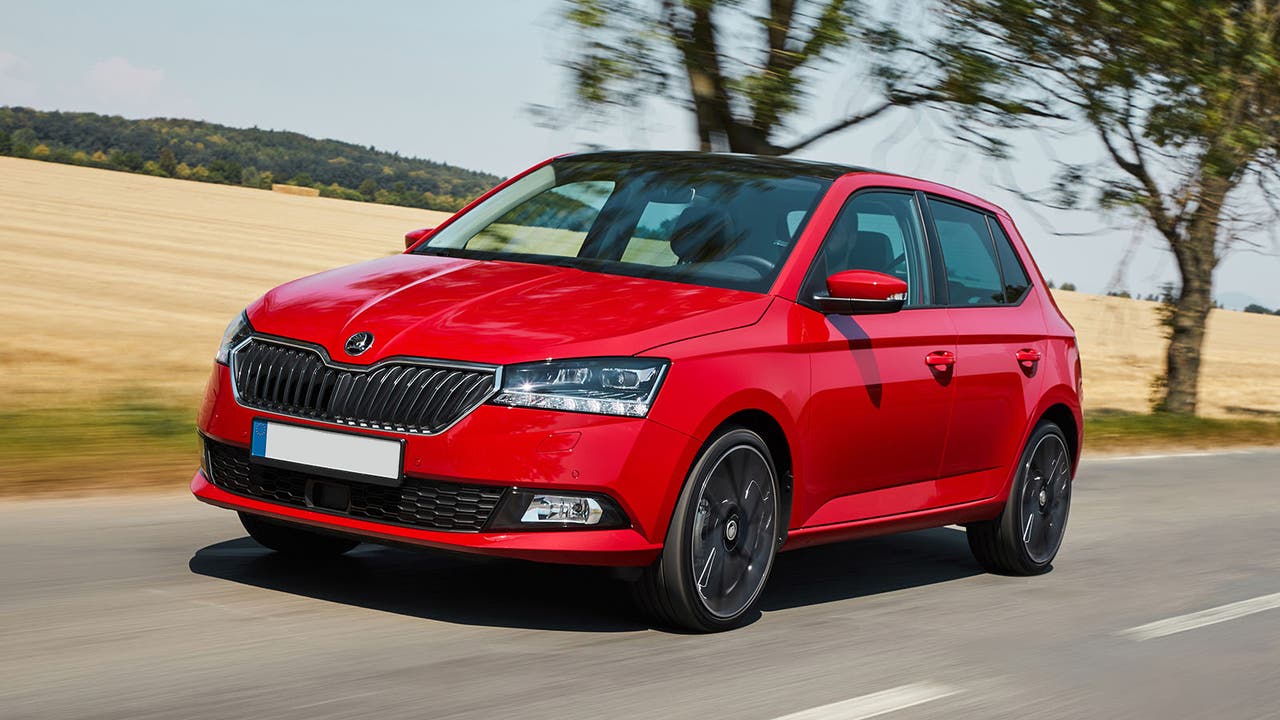 The Citigo isn't the only Skoda you'll find on the used market for your £10,000 budget. Affordable versions of the larger Skoda Fabia can be had under that figure and represent a significant jump in practicality over the Citigo. The five-seat cabin is one of the largest in the Fabia's class and feels well made when you poke and prod it. You probably won't be able to afford one of the more powerful turbocharged petrol engines but the entry-level 1.0-litre non-turbo unit can get the car to motorway speeds without too much fuss. Plus, this version achieves excellent fuel economy, with more than 50mpg possible if you drive gently.
Browse used Skoda Fabia cars for sale
9. Toyota Aygo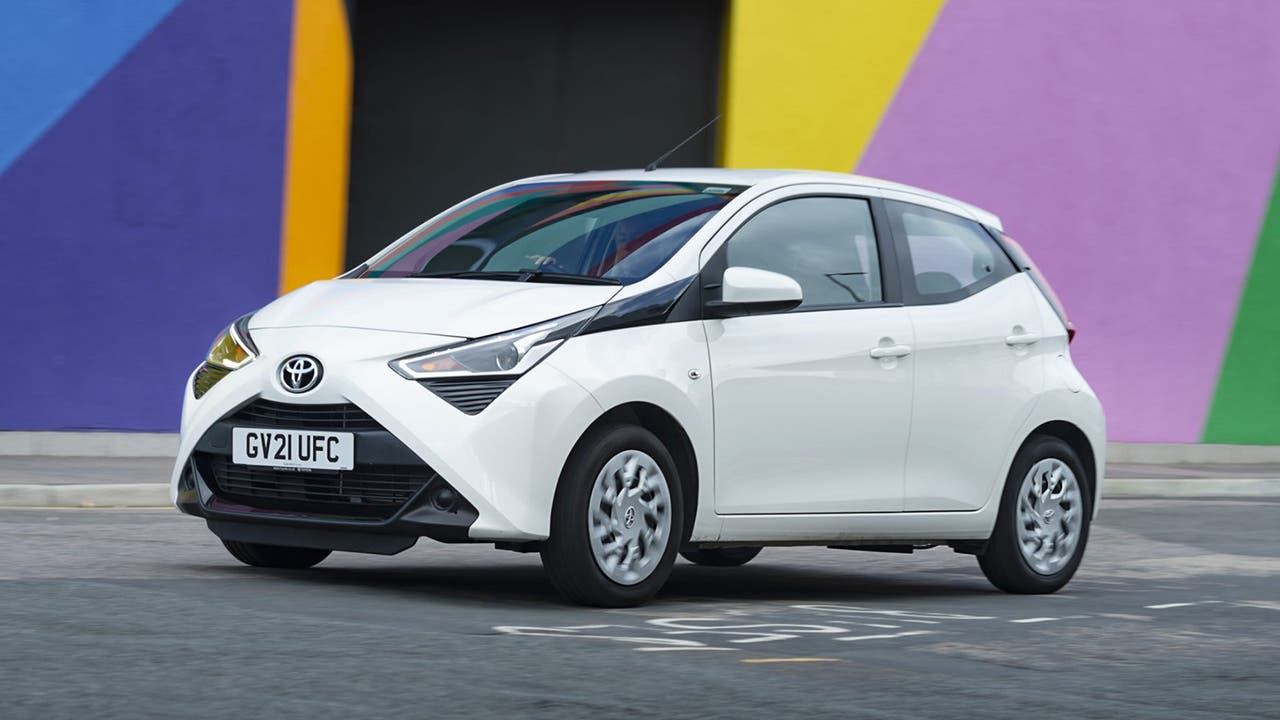 If you expected Toyota's entry into the city car class to be a shrinking violet, think again. The Toyota Aygo has sharp, ninja-like styling to stand out despite its tiny stature, looking noticeably more aggressive than the Citroen C1 or Peugeot 108 with which it shares most of its parts. You'll find lots of cars in X-Play trim at this price point with air conditioning and a reversing camera, but we'd be tempted to hold out for an X-Trend car that gains alloy wheels and full automatic climate control. All models include a touchscreen infotainment system with Apple CarPlay and Android Auto to keep you entertained and on the right track when driving.
10. Vauxhall Corsa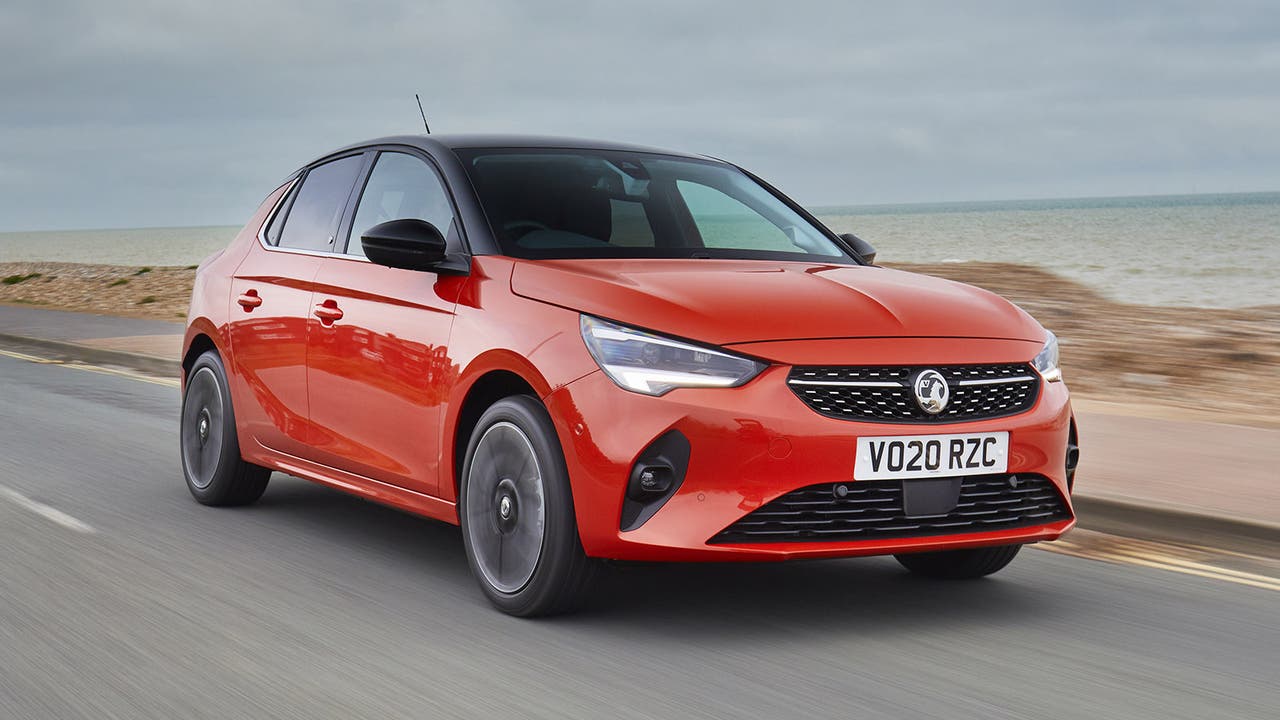 Shopping the Vauxhall Corsa lineup with a £10,000 budget means you'll find lots of used examples built until late 2019. These cars might lack the latest styling and beefier engines of the new Corsa, but they have an impressively large cabin at this price point, with enough room for adults to get fairly comfortable in the back. Equipment is fairly generous with air conditioning, alloy wheels and cruise control being common across the range. If you can stretch your budget further, the newer model is available from less than £11,000 with more modern styling and updated engines shared with the similarly priced Peugeot 208 and Citroen C3.
Search used Vauxhall Corsa cars for sale
Find the right affordable new car for you
Browse Motorpoint's huge range of affordable nearly new cars under £10,000 – all backed by our Price Promise and warranty coverage. For more budget-friendly options, see our picks for the best cars that are the cheapest to run.