We've rounded up some low insurance cars to choose if you'd rather not spend a fortune on this necessary running cost
If the insurance renewal costs for your car made you spit out your coffee, it might be time to swap to one of the UK's cheapest cars to insure. Car insurance costs are based on many things, including the make, model, engine and trim level of your car, as well as external factors like where you live and what job you do.
You've got plenty of choice of low insurance cars as long as you want a small hatchback – but you don't have to sacrifice much to get the cheapest premiums. Most of these cars still have plenty of tech to enjoy, including must-haves like smartphone connectivity. And there's space in all these cars for you and your mates.
Best low insurance cars
Volkswagen Polo – group 1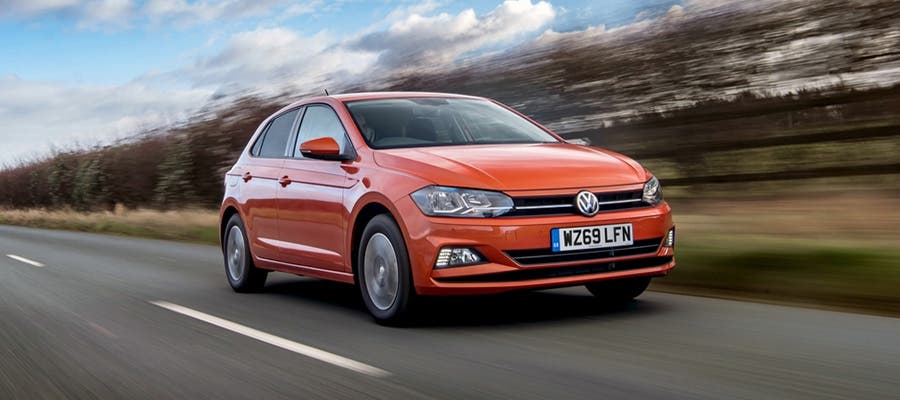 The Volkswagen Polo is a posher supermini than most, but you can still enjoy its numerous qualities with the cheapest possible insurance. Versions with the 1.0-litre 'EVO' petrol engine sit in group 1 out of 50 – and you're not limited to the base trim level, either. We like the Beats trim, with its punchy stereo, and Match versions, which come with cruise control, auto headlights and parking sensors. Along with bargain insurance costs, this engine also returns over 50mpg. Read our review of the Volkswagen Polo review.
Kia Picanto – group 1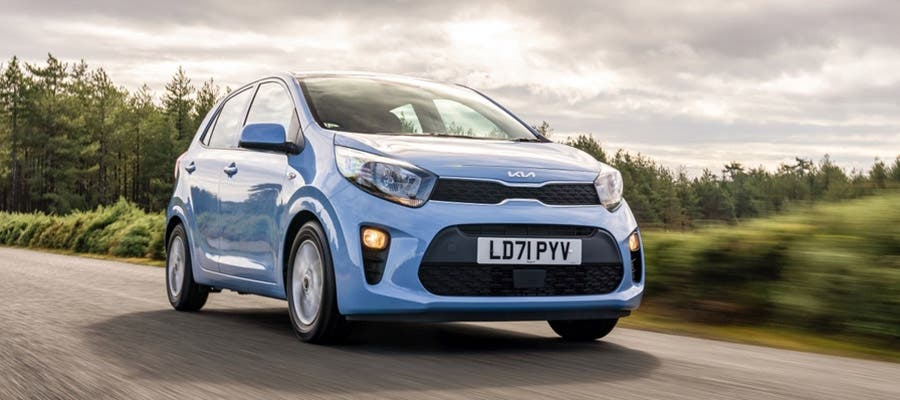 A seven-year warranty, a surprising amount of interior space and lots of choice make the Kia Picanto a super city car. For group 1 insurance, you'll need to find a 1.0-litre car with the automatic gearbox in '2' trim, which'll suit you if you spend a lot of time in congested streets. If you can stretch to group 3 insurance, you can have the same engine with a manual gearbox, and in the sporty GT-Line spec – which also gets a touchscreen and reversing camera.
Nissan Micra – group 1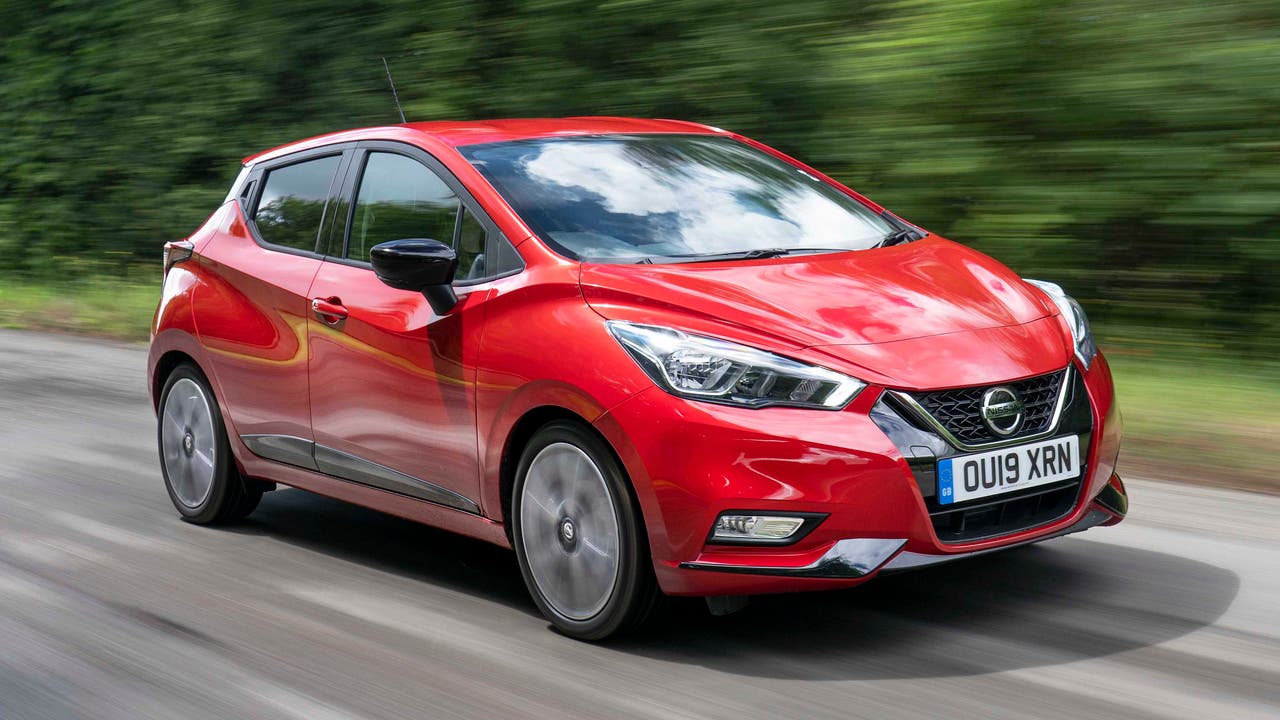 Want a sharp-suited supermini that's a bit more exclusive than a Renault Clio or Ford Fiesta? Check out the latest Nissan Micra, especially as it sits in a much lower insurance group than the Clio and Fiesta. Visia and Acenta trims with the 71hp 1.0-litre petrol engine sit in group 1, while the Acenta trim with the turbocharged 90hp version of that engine are only slightly higher in group 3. Acenta gets alloy wheels, cruise control, DAB radio and air conditioning.
Skoda Fabia – group 1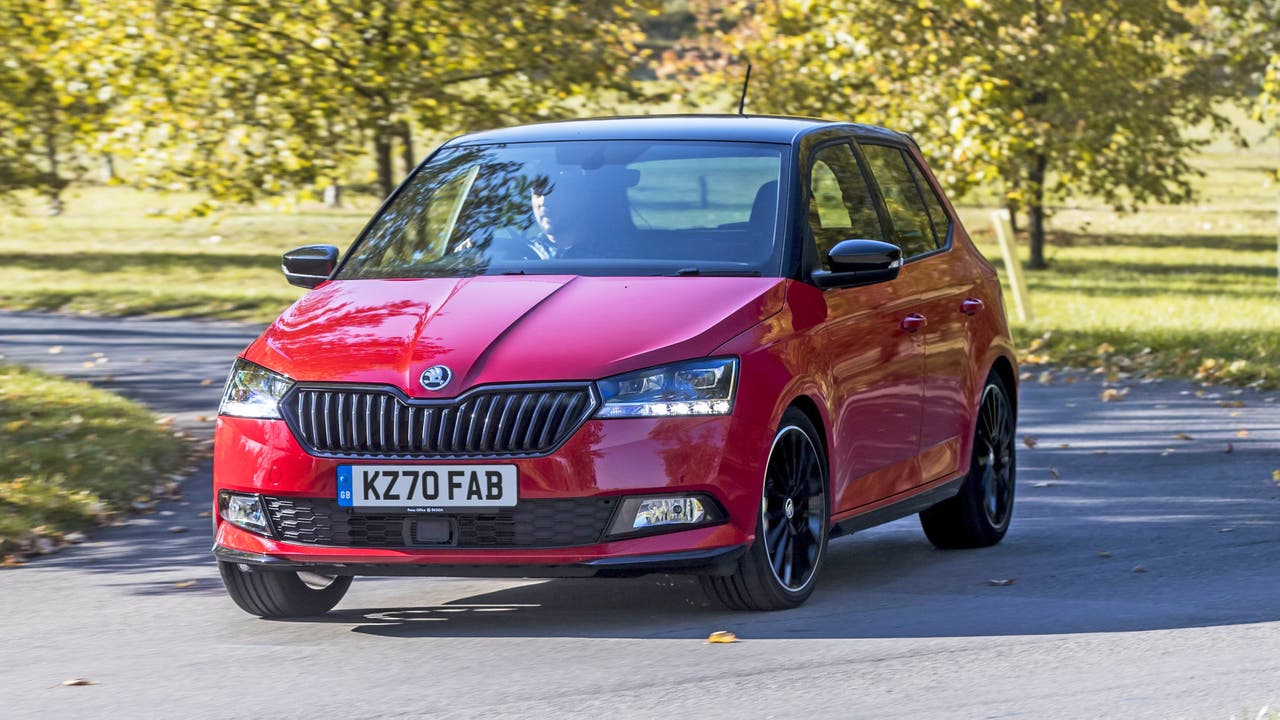 Like the Polo, you've got a choice of trim levels if you want a Skoda Fabia with cheap insurance. There's the streamlined S spec, or the better-equipped SE and even the eye-catching Colour Edition, with the latter two getting rear parking sensors, Bluetooth and cruise control. You'll need to choose the 1.0-litre MPI petrol engine, which comes with either 60hp or 75hp. It's not quick, but the upshot is very impressive fuel economy.
SEAT Ibiza – group 2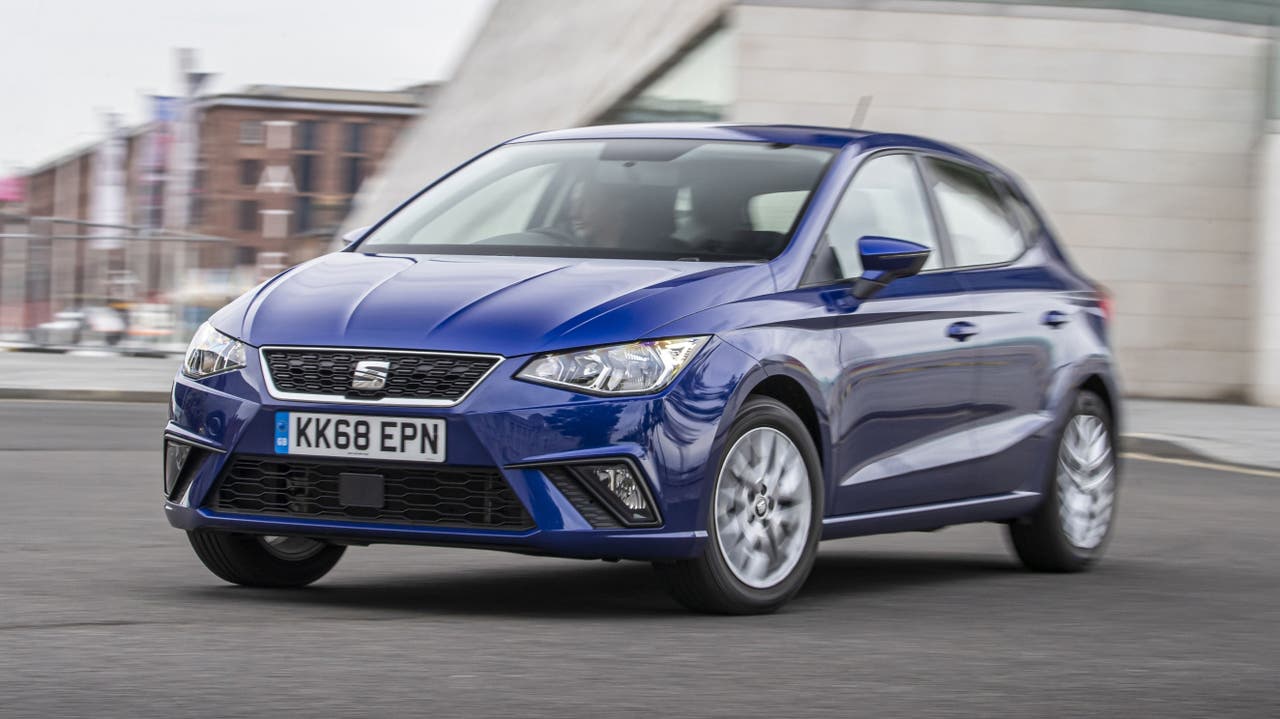 As it shares a lot of bits with the Fabia and Polo, it's not surprising that certain SEAT Ibizas offer very cheap insurance. Again, you'll want the 1.0-litre MPI petrol engine for the lowest premiums. Pair it with the SE or SE Technology trims and you'll enjoy group 2 insurance, so you won't have to pay a lot to have that sharp SEAT styling. Even the cheapest Ibiza has a touchscreen and air conditioning, while SE Tech also features auto lights and front fogs. Read our review of the SEAT Ibiza.
Toyota Yaris – group 2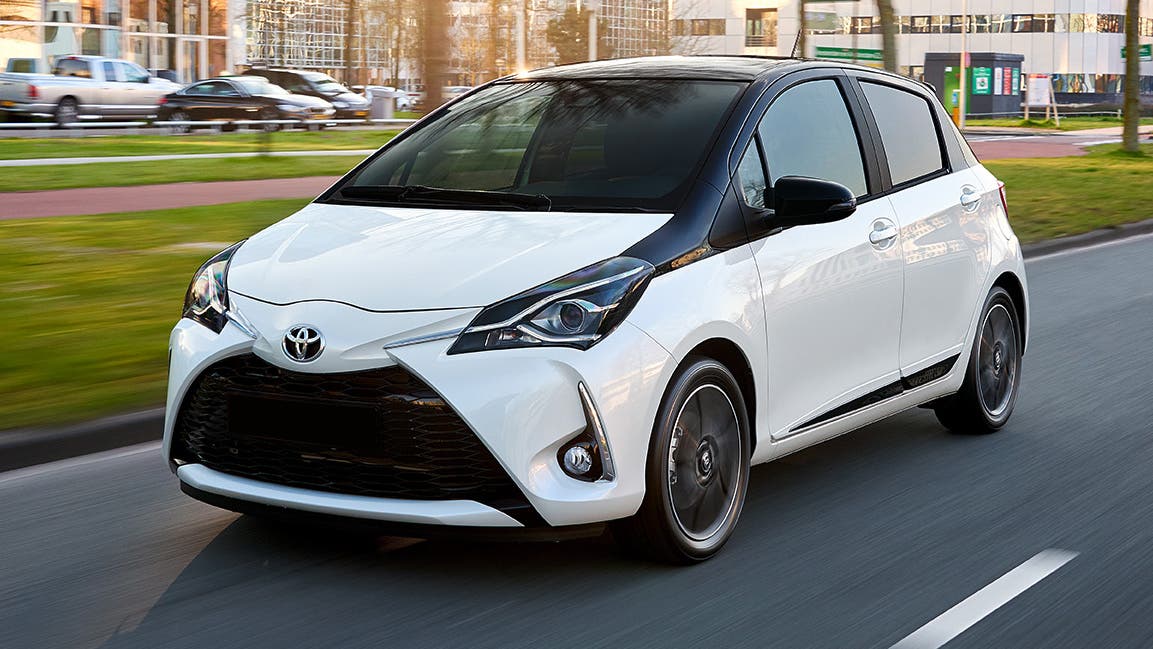 Group 2 insurance is also available if you buy a previous-generation Toyota Yaris with a 1.0-litre petrol engine in Icon spec. Find one and you'll get a reversing camera, cruise control and the promise of nearly 50mpg – plus the Yaris' bulletproof reliability and easy driving nature.
Volkswagen Up – group 2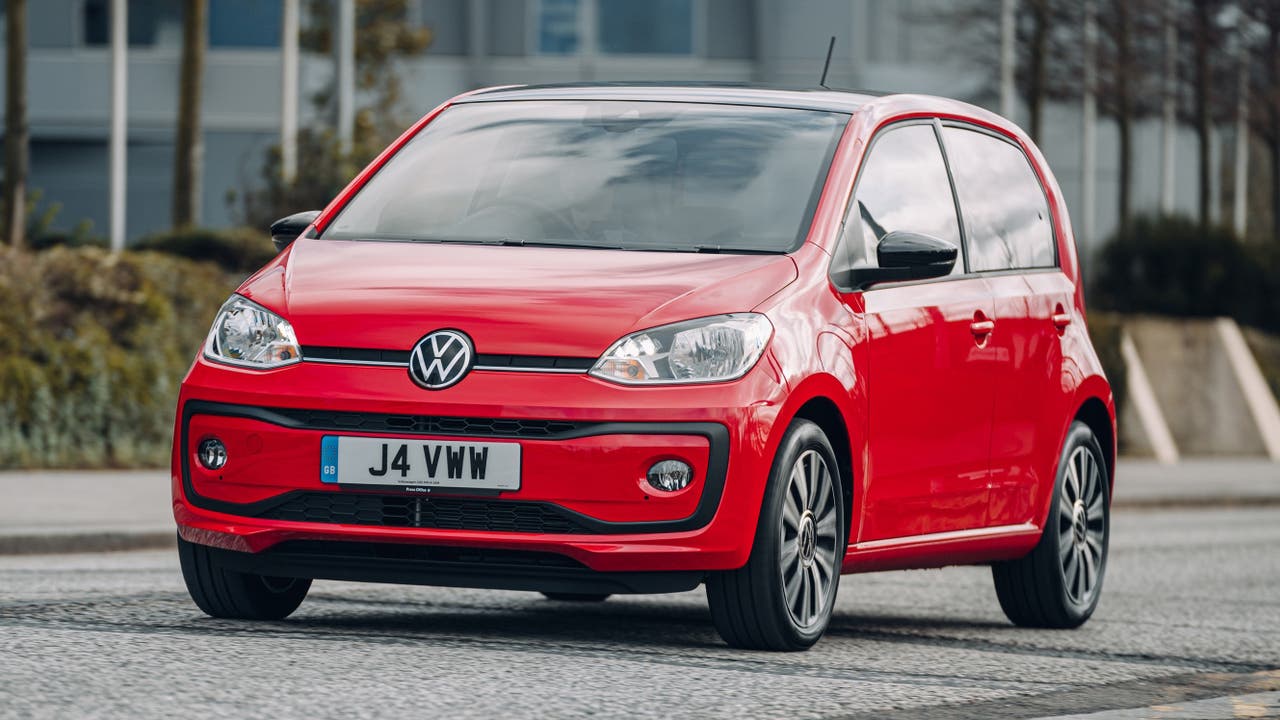 The Volkswagen Up is a cheeky city car that packs a lot into its tiny footprint, including an economical engine, genuine space for four people, phone connectivity and a deep boot. Group 2 insurance is available with the 60hp 1.0-litre engine, and you can choose from White Edition, Black Edition and Beats trim levels.
Vauxhall Corsa – group 3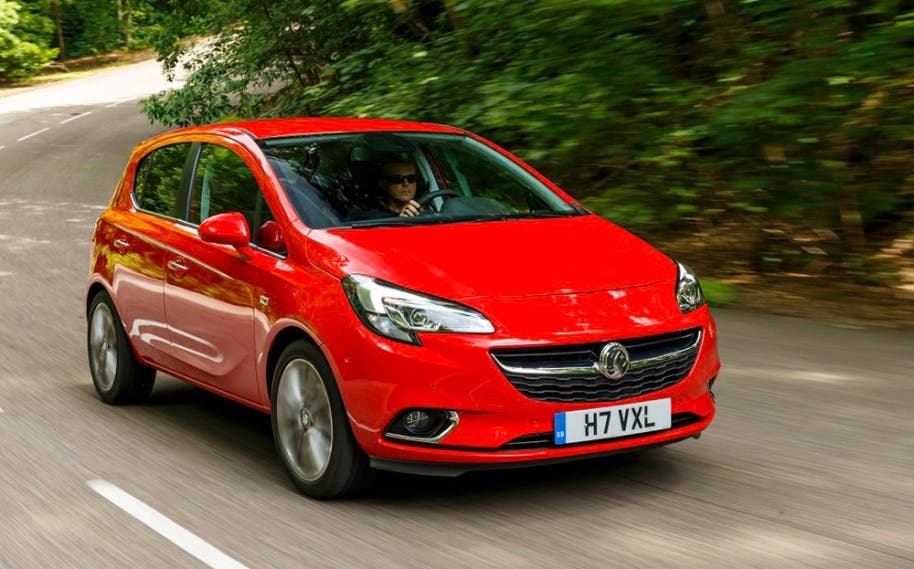 You shouldn't overlook the older Vauxhall Corsa if cheap insurance is a priority, as Corsas with Vauxhall's 75hp 1.4-litre engine sit in group 3 in certain trim levels. You'll want to look for an Energy or Active version, or the white-striped Sting edition. The well-equipped Griffin model with the same engine is only one group higher. Read our review of the Vauxhall Corsa
Hyundai i10 – group 3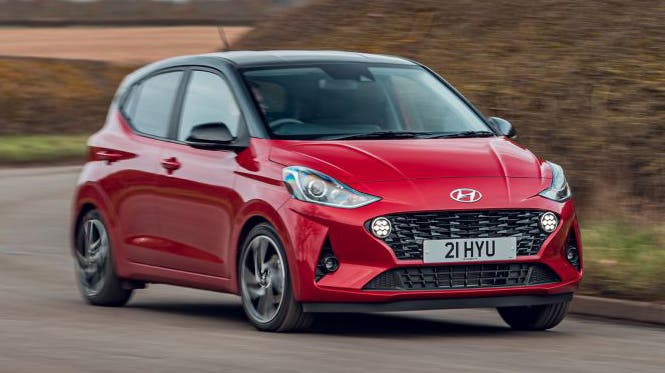 The Hyundai i10 is the cousin to the Kia Picanto, and it too offers economical driving and a spacious cabin. Inside, all versions get a touchscreen with DAB radio and Bluetooth, plus air conditioning and cruise control – this is a city car with all the gadgets of a much more expensive car. To keep insurance costs down, go for the 1.0-litre engine with the automatic gearbox in SE Connect trim. We'd recommend opting for the manual gearbox if you can stretch to group 4 insurance, mind.
Toyota Aygo X – group 5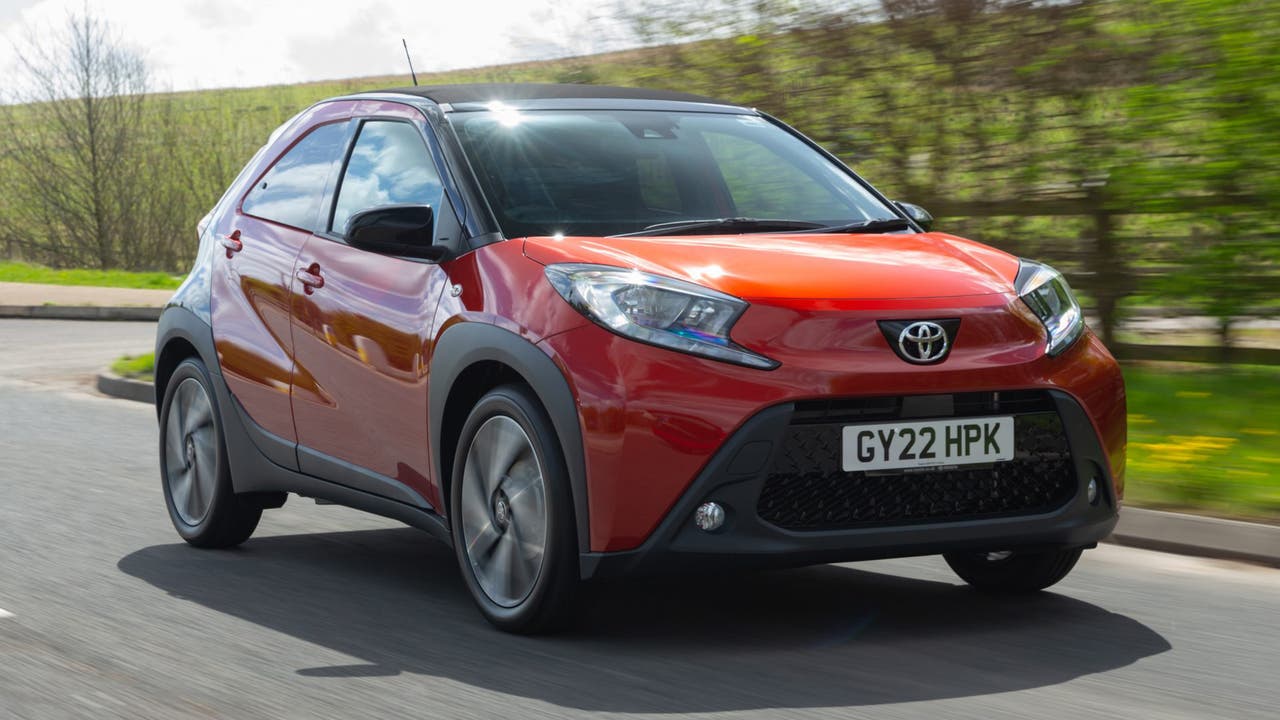 While most carmakers are dropping their small cars, Toyota's new Aygo X is there for those who still need a compact option. Its SUV styling and impressive equipment list don't mean high insurance costs, though, as the Aygo X in Pure trim slots into group 5. If your budget doesn't stretch to the new model, many outgoing Aygos offer group 5 insurance too.