Selling your car can be a bit of a pain in the rear. Not only do you have the choice between selling it to a dealership or part-exchanging for a fresh car, you can also go down the route of selling it privately, which can be the most lucrative route, but can also be the greatest hassle.
Whichever route you take, it makes sense to try to get the most value out of the car you're selling. You invested all that money into it, so why not try to get as much as possible back from it? To help bump up the selling price, here are some simple checks you can make and points you can take care of before listing your car for sale.
Condition
Unsurprisingly, the better your car's condition when you sell it, the more money you are likely to get for it. Some of the most common condition issues that crop up include kerb scrapes on alloy wheels, dents or scratches in the paintwork, or damage to the windows.
If the car you're selling has visible damage on the exterior, you'll need to weigh up the potential value you'll lose in a sale due to its condition against the cost of getting the issues repaired. For some cheaper used cars, the cost of repairs might not outweigh the value lost in a sale but, for most vehicles that are still worth a few thousand pounds, there's a good chance you'll make back the repair costs in the increased sale price. This is especially true for lighter paintwork scratches, which can be very unsightly to buyers but are relatively affordable to fix.
Buyers can also tell a great deal about the general condition of a vehicle from how the interior is presented. A car with a grubby cabin might be indicative of an owner that neglected to care for other areas that are less visible, too. Before selling, consider taking your car for a valet or giving the interior a good scrub yourself so potential buyers get a great first impression when they open the door.
Service history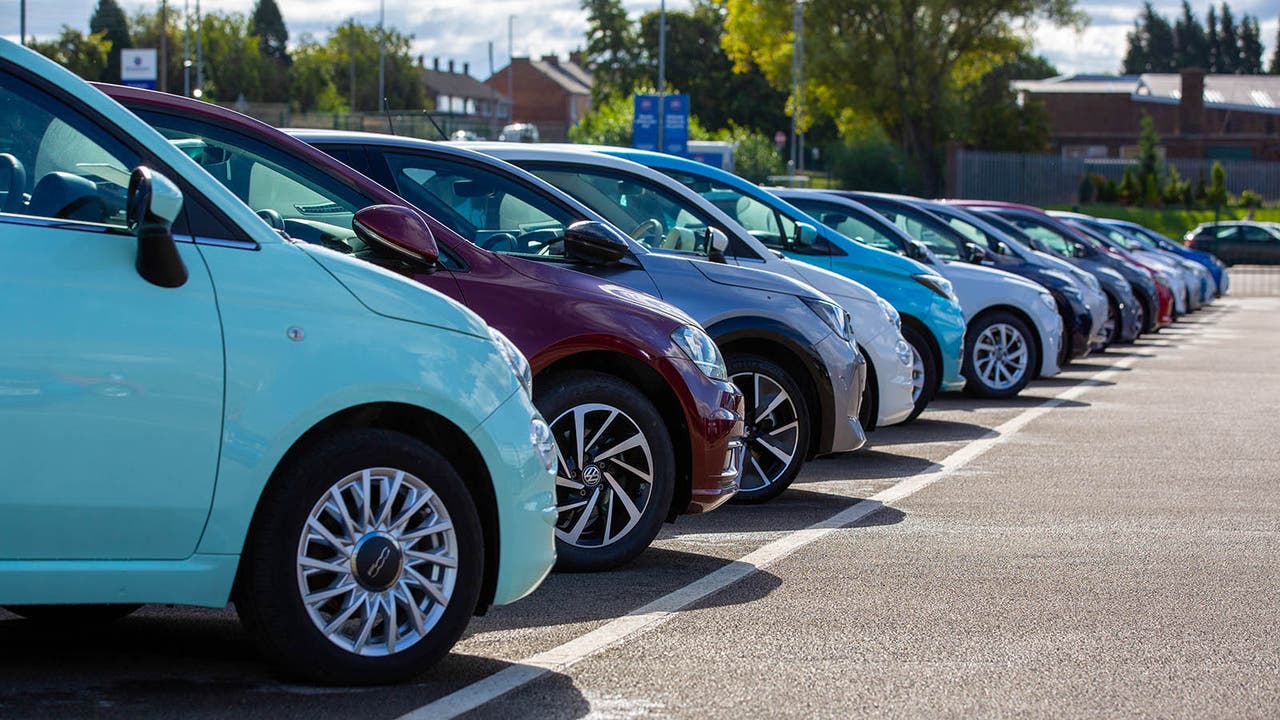 Service history is an important record that shows your car has been maintained in line with the manufacturer's recommendations. When selling a car, service history is classified in one of three ways:
Full service history – your car has been correctly serviced at every service interval and you have the documentation to prove it, most often in the form of a service book or, for some models, a digital service record.
Partial service history – you have some evidence of your car being serviced in a service book or elsewhere, but one or more of the entries is missing.
No service history – you have no proof that the car has been serviced either in the service book, in receipts or in a digital service record.
You'll get the most amount of money if the car you're selling has a full service history – this proves to buyers that the car has been maintained as specified by the carmaker, and that it should last longer as a result. You can expect to get less money for a model with a partial service history, and even less for one with no history at all.
Buyers of certain cars – especially premium and performance models – might be willing to pay even more for a car that has a full dealer service history – where all the services were carried out at a manufacturer-branded service centre, rather than a local garage. This gives more of a guarantee that original parts and methods were used throughout the vehicle's maintenance. Manufacturer services do tend to cost more, however, so it's better to have a full service history of any kind if it's too expensive to go with a manufacturer.
Make sure you service your car in line with the manufacturer's stated service intervals – these can usually be found in your car's user manual. For the majority of cars, service intervals are every 12 months, or around every 10,000 miles if you reach that figure before the annual schedule.
MOT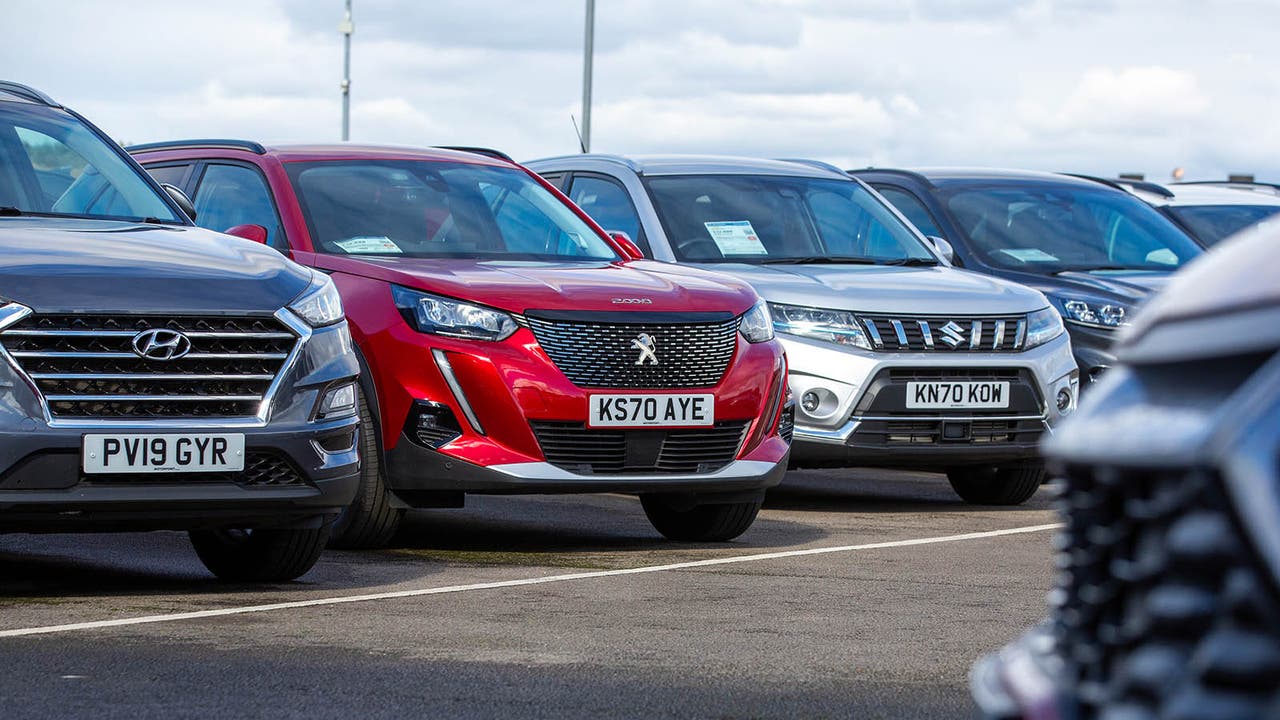 It might be tempting to put your car up for sale sooner if you see that its MOT test is nearly due, leaving it to be the next owner's problem. However, this could be costing you money because many buyers will be suspicious of a car that's being sold very close to its next MOT.
Buyers will have much more confidence paying for a car that has a good amount of MOT left because it gives them a little more reassurance that no major issues are lurking below the surface. If the car you're selling is nearly due its MOT, consider taking the test and paying to fix any issues flagged up as this can help push up the car's sale price – potentially by more than the cost of the test and repairs themselves.
Keys
New cars are mostly supplied with two sets of keys. However, over time, the stresses of day-to-day life mean that spare set can sometimes vanish into thin air. A used car sold with only a single key will inevitably be worth slightly less than one that still has all its original sets.
The difference is driven by the surprisingly high cost of getting spare keys made and programmed for a car – a process that often costs hundreds of pounds. If you've lost the second set, you'll need to balance the cost of getting another key made against the potential value you'll lose if you only sell the car with one set.
Mileage
Mileage is also an important factor in determining how much a used car is worth. Cars with less mileage are generally held to have suffered less wear and tear over time, making them worth more than cars that have covered greater distances.
However, your mileage can be difficult to control, especially if you need your car to get to your place of work or for ferrying your kids about. The trick here is not to avoid the journeys you need to cover, but to simply aim to reduce the number of unnecessary miles you put on your car – an easy way to do this is to try to walk, cycle or use the bus for local journeys that would otherwise wastefully increase the mileage on your car.
Research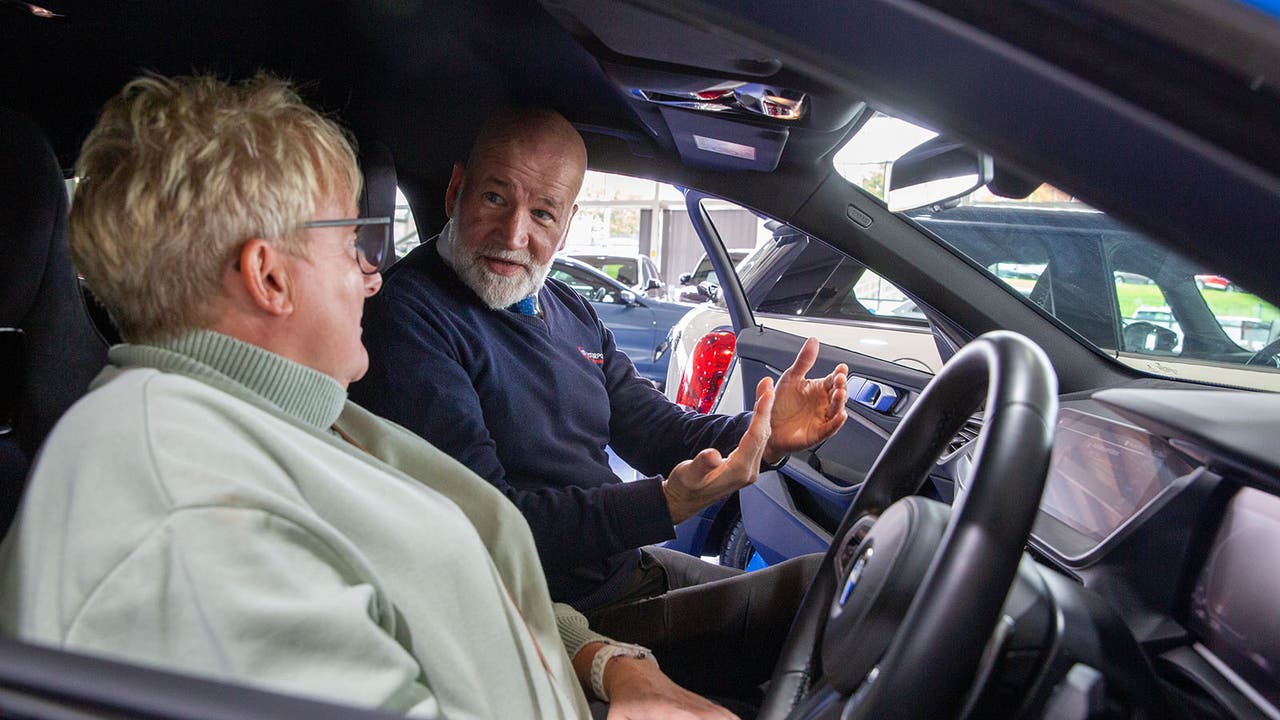 Another crucial tip to getting the best price for your car is to have a clear idea of how much it should be worth. There are several ways you can go about doing this – you can use any number of online car valuation tools, including Motorpoint's own free Value My Car service, or you can hunt around on used car sites to get prices for similar models on sale.
Most car-buying services value vehicles using the same data, so your car should be priced fairly consistently wherever you get it valued. This will help you get a ballpark value for your car, which could help you negotiate to get the best possible price when you come to sell it.
Prepare
Finally, when you're showing your car to a prospective buyer, whether that's a dealership or a private individual, we'd try to present it in the neatest light. That means you should, at the very least, give your car a quick clean inside and out beforehand, and make sure all of your personal belongings are removed.
Is there an easier way to sell your car?
If you don't fancy the hassle of selling your car privately, why not sell your car to Motorpoint? It's free, convenient and much easier than selling your car yourself. To see how much your car might be worth, take a look at our free value my car tool for a no-obligation quote, guaranteed for 7 days.