Midsize SUVs are hugely popular because they can carry a lot of stuff but they're not so big you'll find them a pain to park. Here are 10 of the best you can buy
It seems there's no stopping the SUV craze. More and more UK car buyers have been swayed by the lure of an SUV's high driving position, an easy climb in and out of the driver's seat and boot space that tends to dwarf a hatchback's. 
This explosion of popularity has given birth to small SUVs (your VW T-Rocs, Audi Q2s and Peugeot 2008s, for example), as well as the large seven-seater options (the BMWs X5,  Volvo XC90 and Skoda Kodiaq fall into this category). But as the story of Goldilocks taught us, there's an SUV middle ground which is just right for most bears. Or people. These are midsize SUVs, which can comfortably carry a family of four and all their luggage, but don't have the length of a large SUV. With this in mind, grab your porridge and read on for 10 of the best midsize SUVs you can buy.
Best midsize SUVs
Skoda Karoq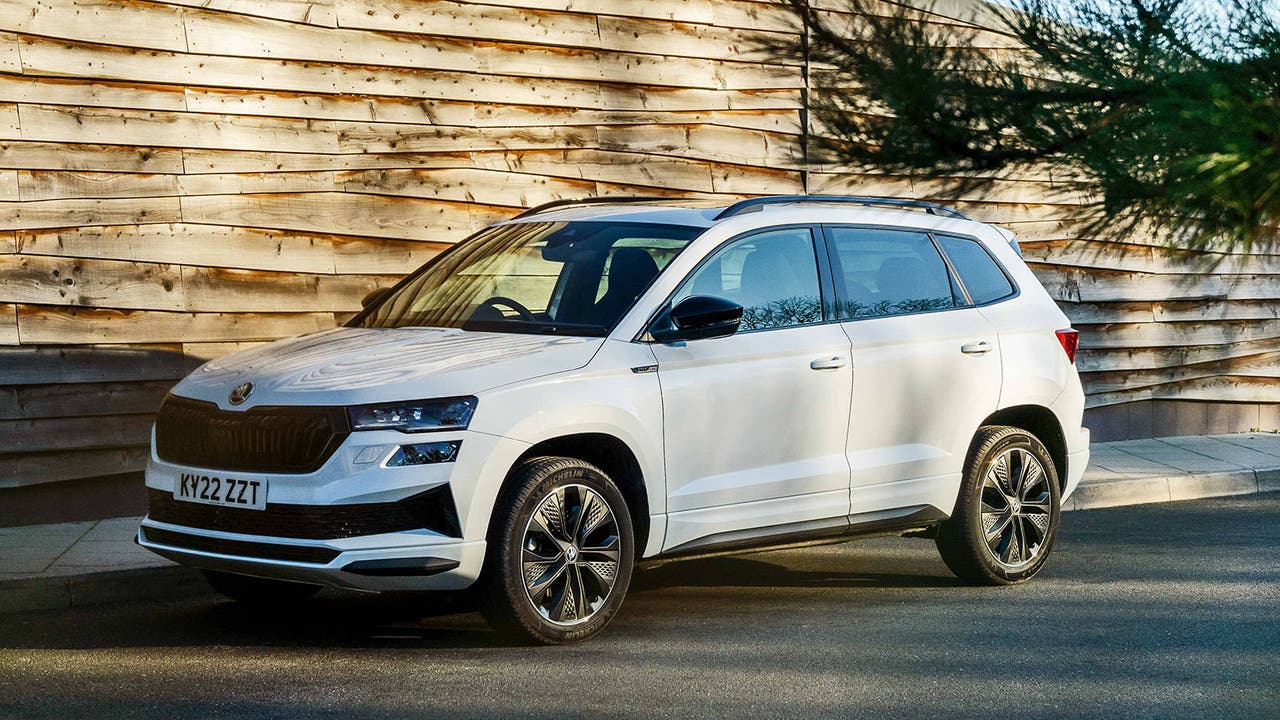 The Skoda Karoq is a midsize SUV that strikes a great balance between premium feel, practical cabin and reasonably affordable purchase price. It's packed with clever features such as an adjustable boot floor, a smart touchscreen infotainment system and even sliding rear seats on certain models – which can be entirely removed from the car, leaving you with a two-seater SUV-cum-van. The Karoq is also comfortable and efficient, with a good selection of diesel and petrol engines as well as four-wheel-drive options. What's not to like?
 Peugeot 3008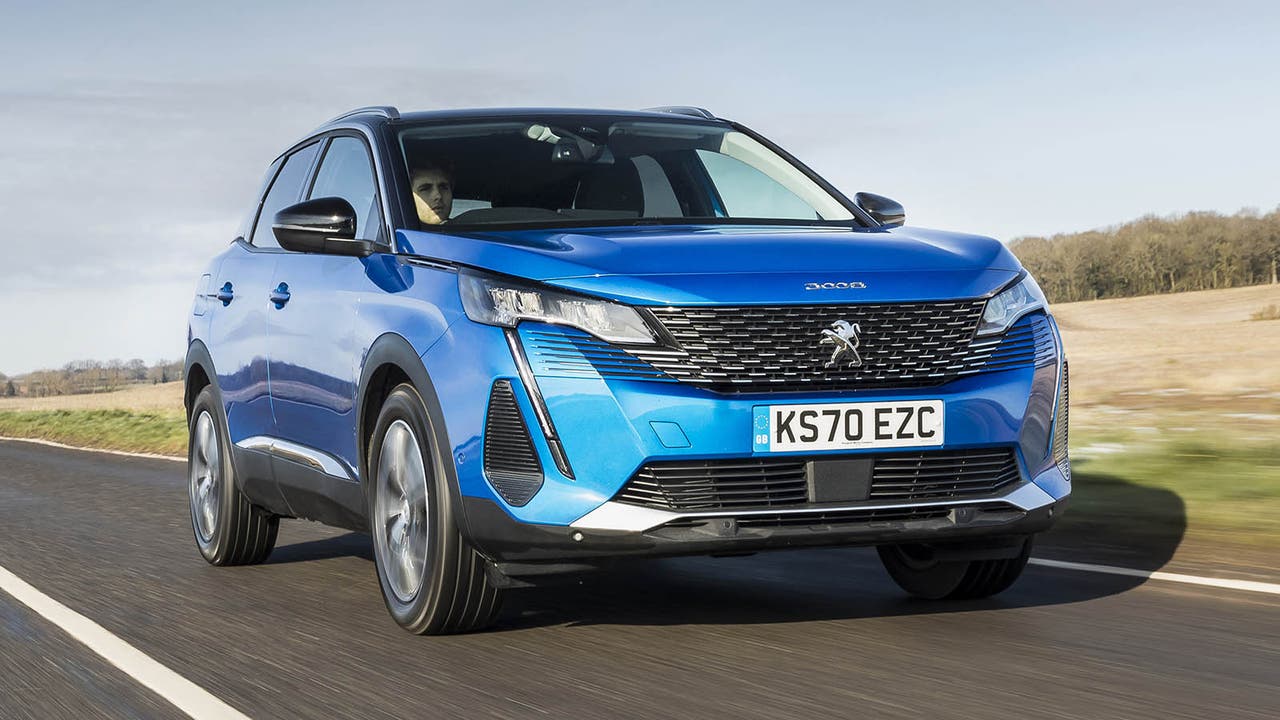 For all the Karoq's practicality, it doesn't exactly scream style. The Peugeot 3008 is a more stylish SUV, with sharp looks and a cabin that's packed with swoops and – in top trims – soft cloth that's illuminated in a fetching shade of blue at night. The back seats and boot aren't quite as spacious as in the Karoq, but you won't struggle as a family of four. We've taken one away for a Christmas break with the family and didn't run out of space despite a bumper haul of presents and pullovers. You can also get the 3008 with a plug-in-hybrid or full hybrid powertrain.
Kia Sportage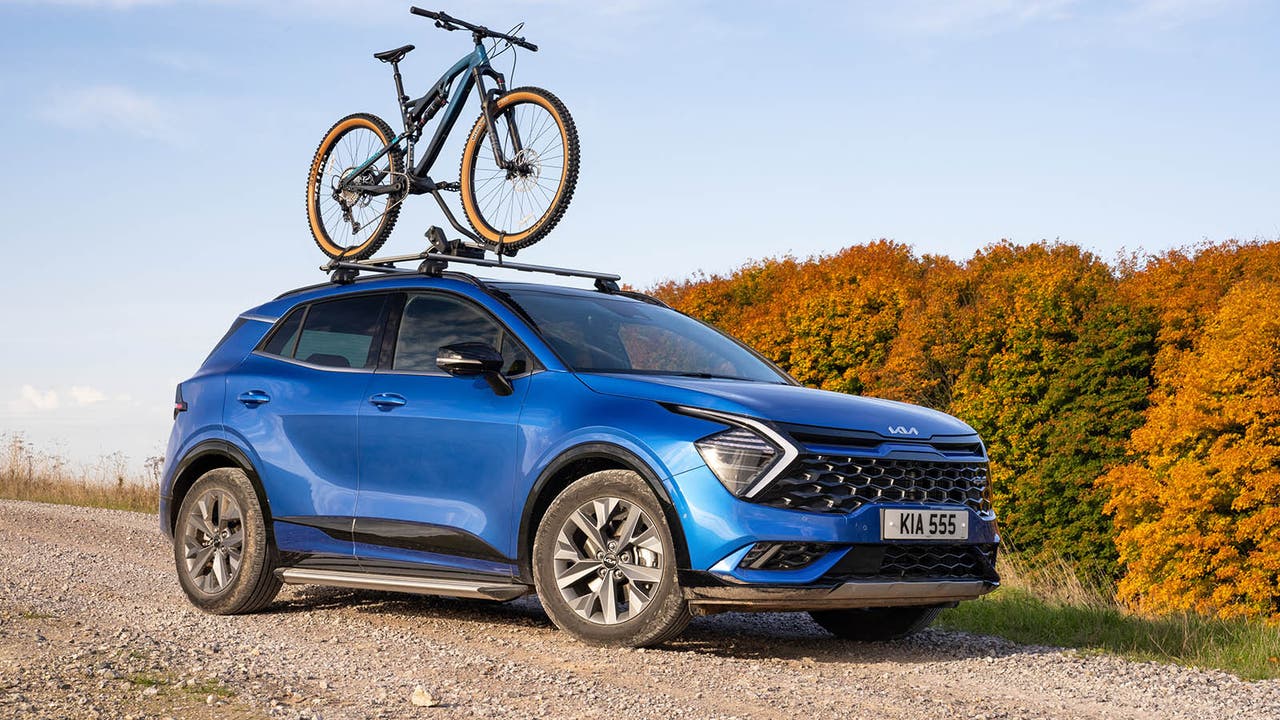 If you're after a hybrid or plug-in hybrid midsize SUV then check out the latest Kia Sportage. It's available with both electrified powertrain options, but also traditional petrol engines. The interior's a world away from Kias of the past, thanks to two high-res screens for infotainment and your driving dials. Quality and practicality are also strong (top-spec GT Line S models even get cooled front seats), and from new the Sportage has Kia's seven-year warranty. The only real niggles are divisive looks and slightly fiddly climate controls.
Hyundai Tucson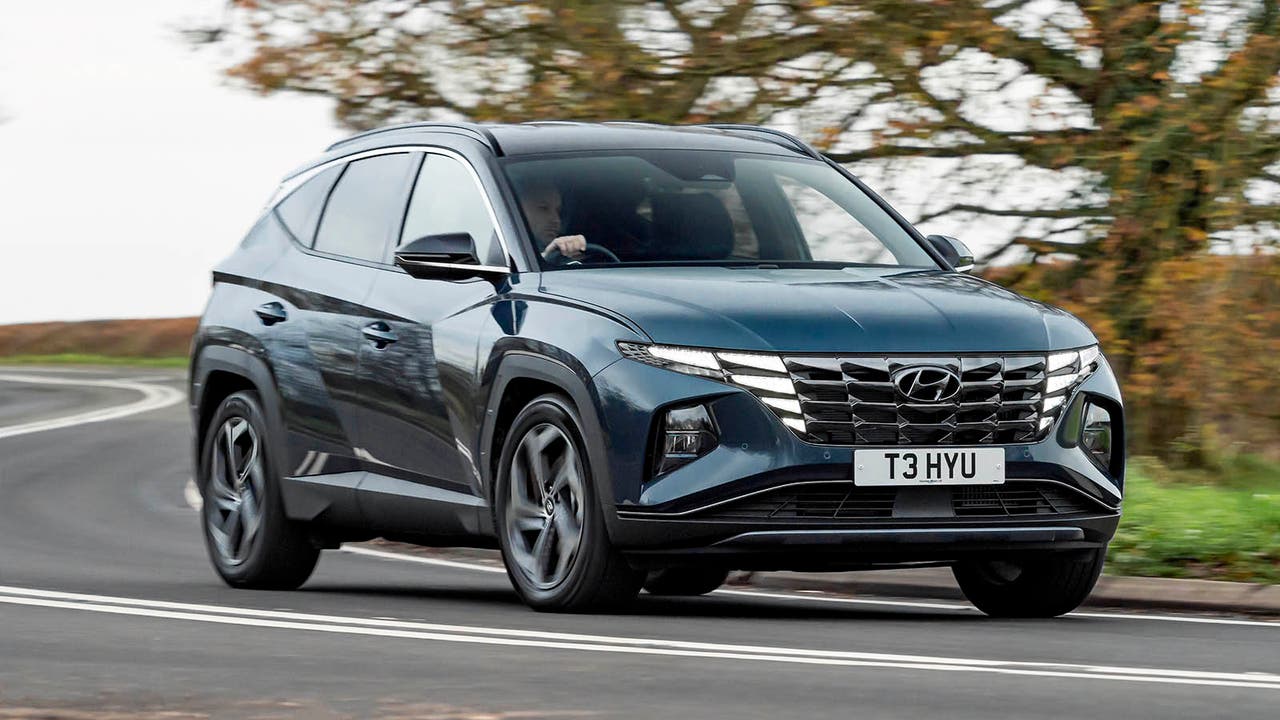 Love everything about the Sportage apart from its looks? Try the Hyundai Tucson – because it's essentially the same car as the Sportage underneath. Like its Kia sibling, the Tucson comes with a wide choice of petrol, hybrid and plug-in hybrid powertrain options – and it's got a decent amount of space in the back seats and a class-leading 620-litre boot (although hybrids get a slightly smaller boot). The cabin's full of handy cubbyholes and although it doesn't have quite the same space-age look as the Kia inside, there's still most of the same tech, including two large digital screens.
Volkswagen Tiguan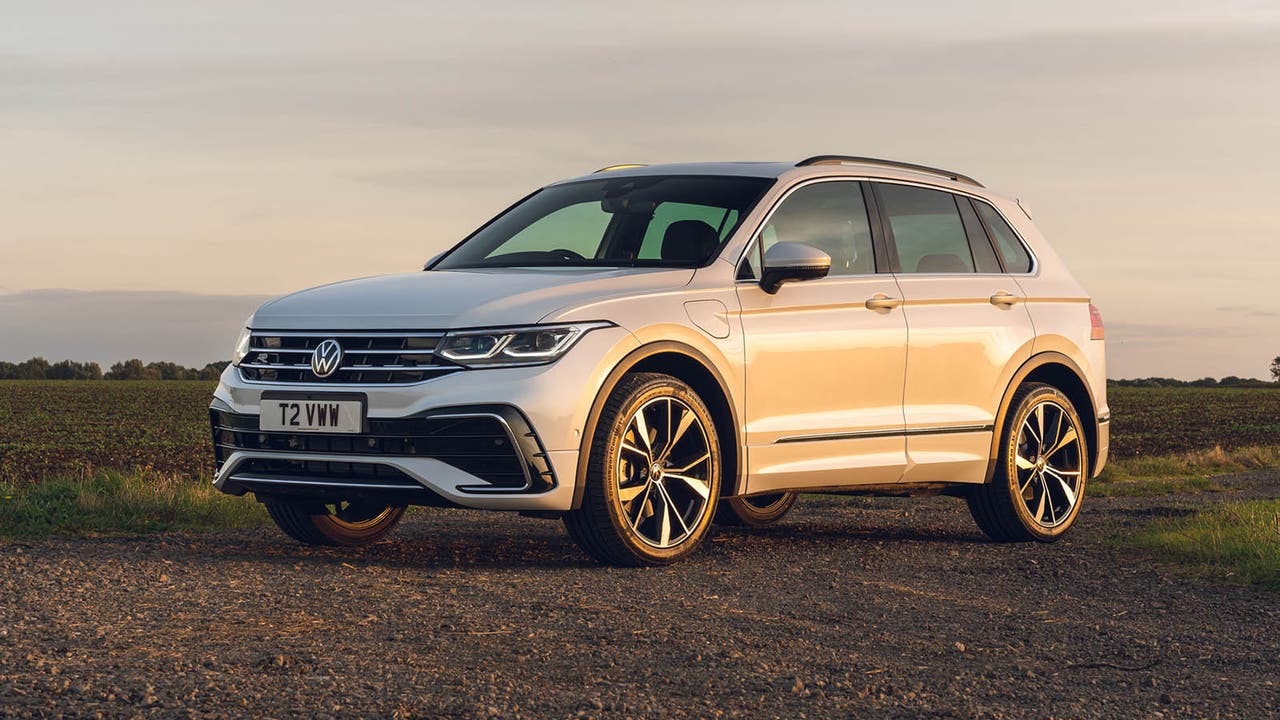 Once the king of the midsize SUV class, the Volkswagen Tiguan only loses points because the two Korean cars above do the same job for less money, and with more warranty. The Volkswagen's still a properly good car though – we love the way the rear seats slide and recline so you can maximise either boot space or rear legroom, and the cabin feels sturdily built. There's a plug-in hybrid version of the Tiguan (called the eHybrid), but it's a rare find and quite expensive when one does come up for sale. We'd suggest the 1.5-litre 150hp petrol for anyone who does lots of town driving, or the 2.0-litre 150hp diesel for 50mpg on long journeys.
Nissan Qashqai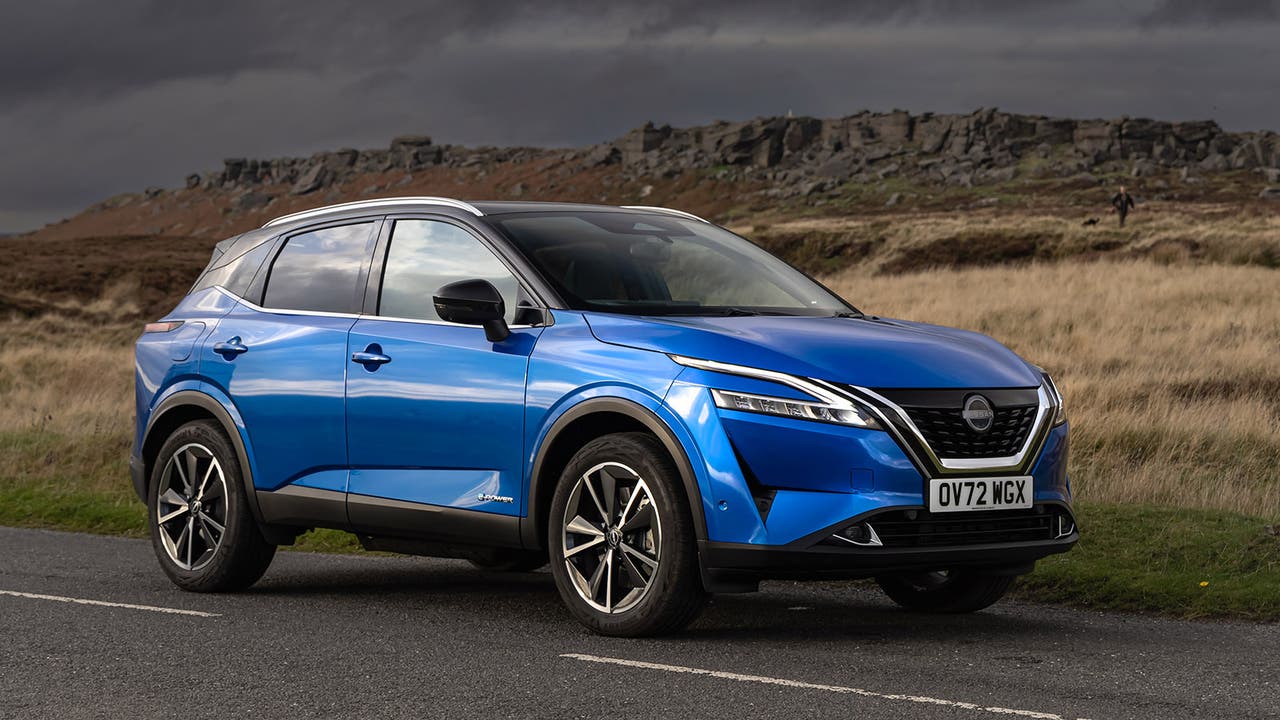 The car that really started the midsize SUV revolution back in the mid-noughties. This latest generation Qashqai has followed the sales success of the 2006 car, and it's still an economical and spacious family car that doesn't especially excel in any one area, but is comfortable and just fits into your life. Perhaps its standout feature is an exceptional safety rating – it earned a five-star Euro NCAP crash-test score in 2021, with a whopping 91% adult and child occupant safety rating.
Ford Kuga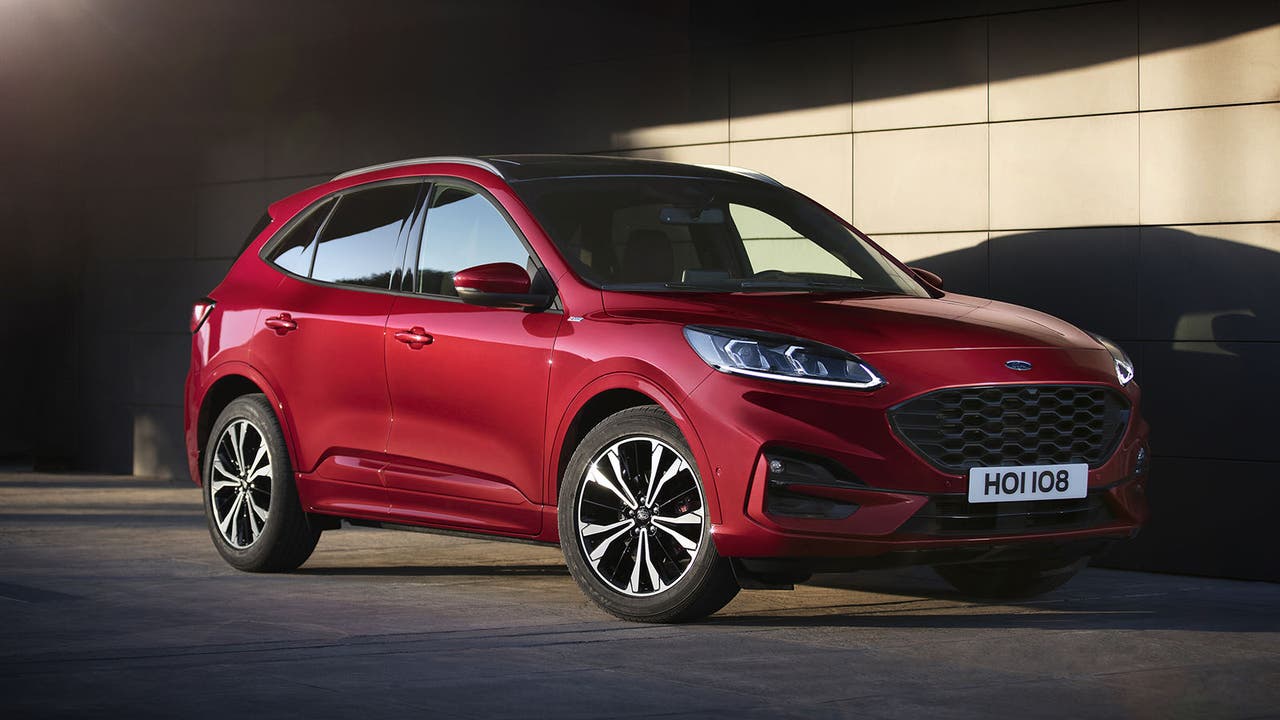 Another great do-it-all midsize SUV, the Ford Kuga does the job of carrying families and their luggage about without a fuss. It's available with petrol, diesel, hybrid or plug-in hybrid (PHEV) powertrains, the latter of which can do about 30 miles on electric power alone. Cabin space and quality are a significant step up on the previous-generation Kuga, and most models get a high-tech digital dashboard for all your driving data. A big boot and affordable used prices are the cherries on top.
Hyundai Ioniq 5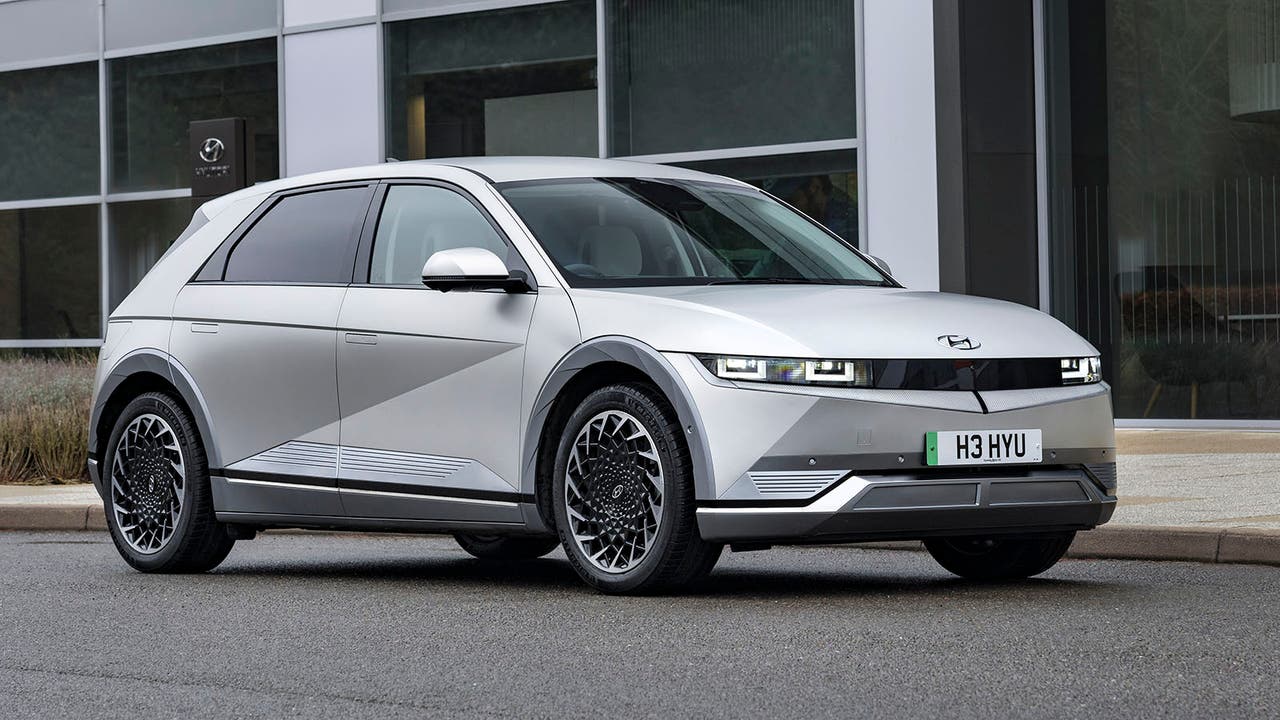 Nope, you've not accidentally clicked on a 'giant retro hatchbacks' article – the Ioniq 5 is a midsize SUV with gorgeous throwback styling. It's the first electric-only SUV on our list, so you'll need to be prepared to recharge your Ioniq 5 every 250 or so miles depending on the version you pick. It's been designed from the ground up as an EV, so you get a completely flat cabin floor which makes for loads of storage space in the novel centre console. It's also a comfortable car for big distances – the only downsides are the price and the fact your rear-seat passengers may feel as if their feet are quite high in relation to their hips thanks to the batteries under the floor.
Skoda Enyaq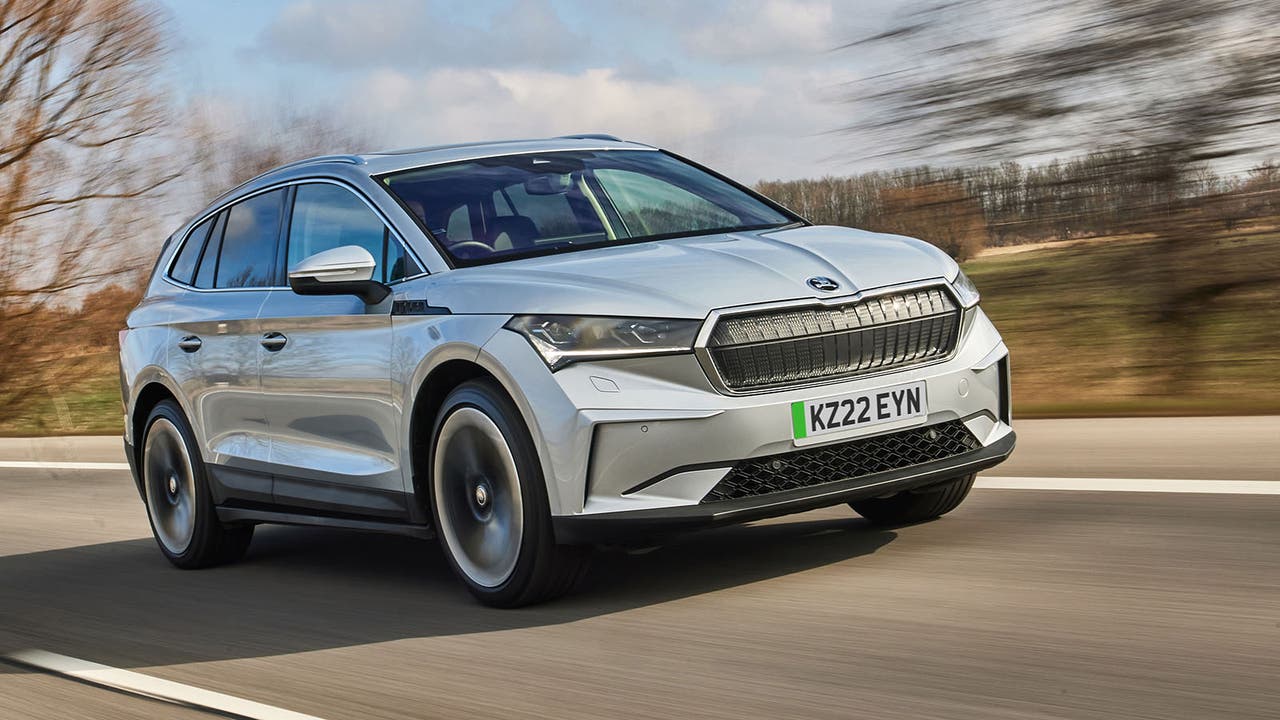 If you're after a more affordable electric midsize SUV with a bigger boot than the Ioniq 5, check out the Skoda Enyaq. It'll do between 250-300 miles on a charge in the real world depending on the battery size and motor layout you pick, yet it also has a charming eco-friendly cabin that makes it feel very zen. We love the large infotainment screen and the use of cloth trimmings on some models. It may be similar to the VW ID.4 underneath, but the Enyaq's more affordable, more interesting inside and a better all-round family car.
BMW X3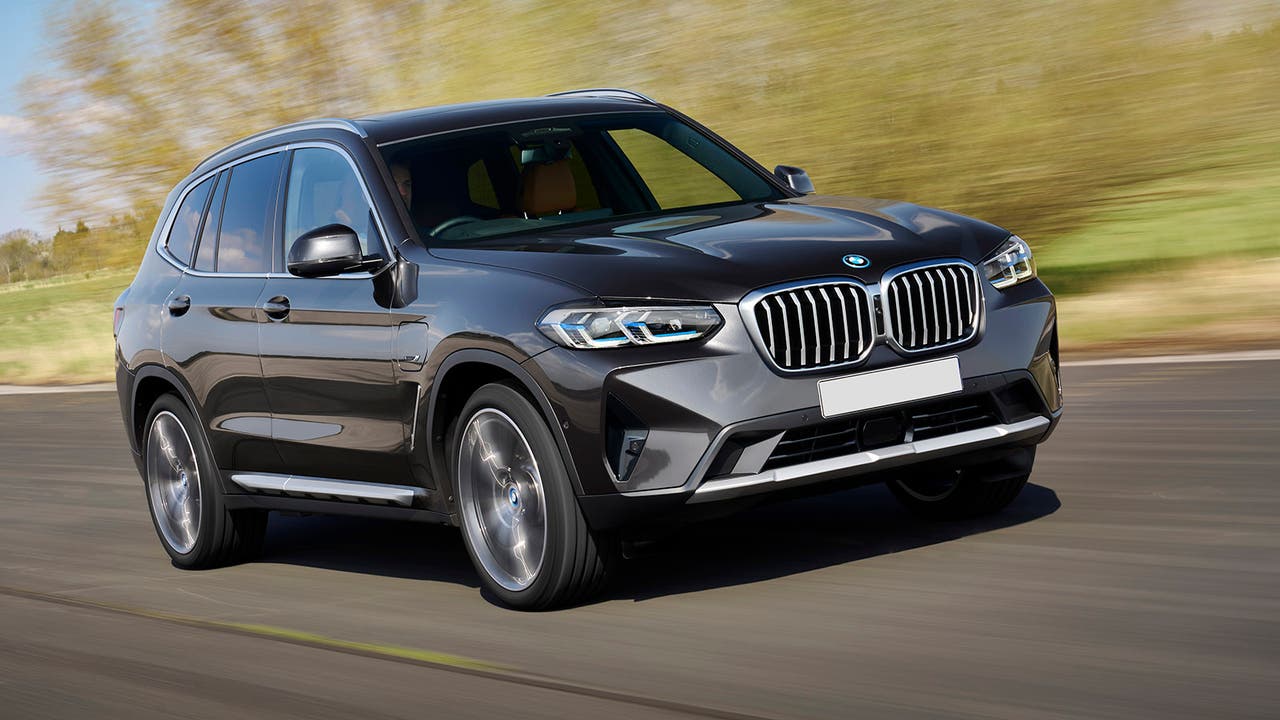 The BMW X3's a little longer than most cars on this list, a little posher and a fair chunk more expensive – but it's worthy of inclusion because it's a Very Good Car. It has a seriously premium-feeling interior in a typically understated BMW fashion. The infotainment tech's top-notch, and there are still plenty of nooks and crannies for carrying daily essentials. Couple this with a driving experience that's noticeably more involving than any other car on this list and you've got a cracking premium midsize SUV.