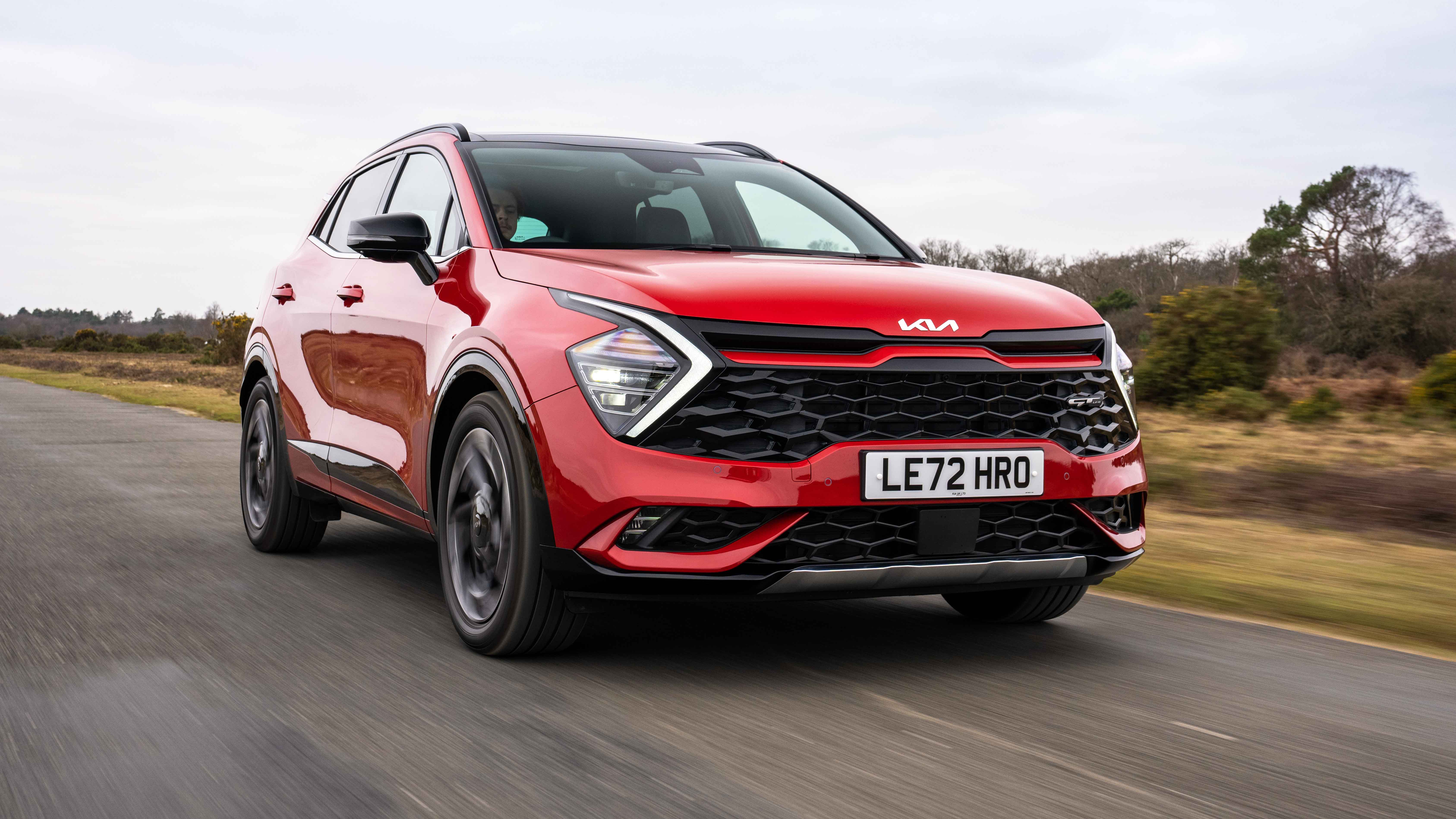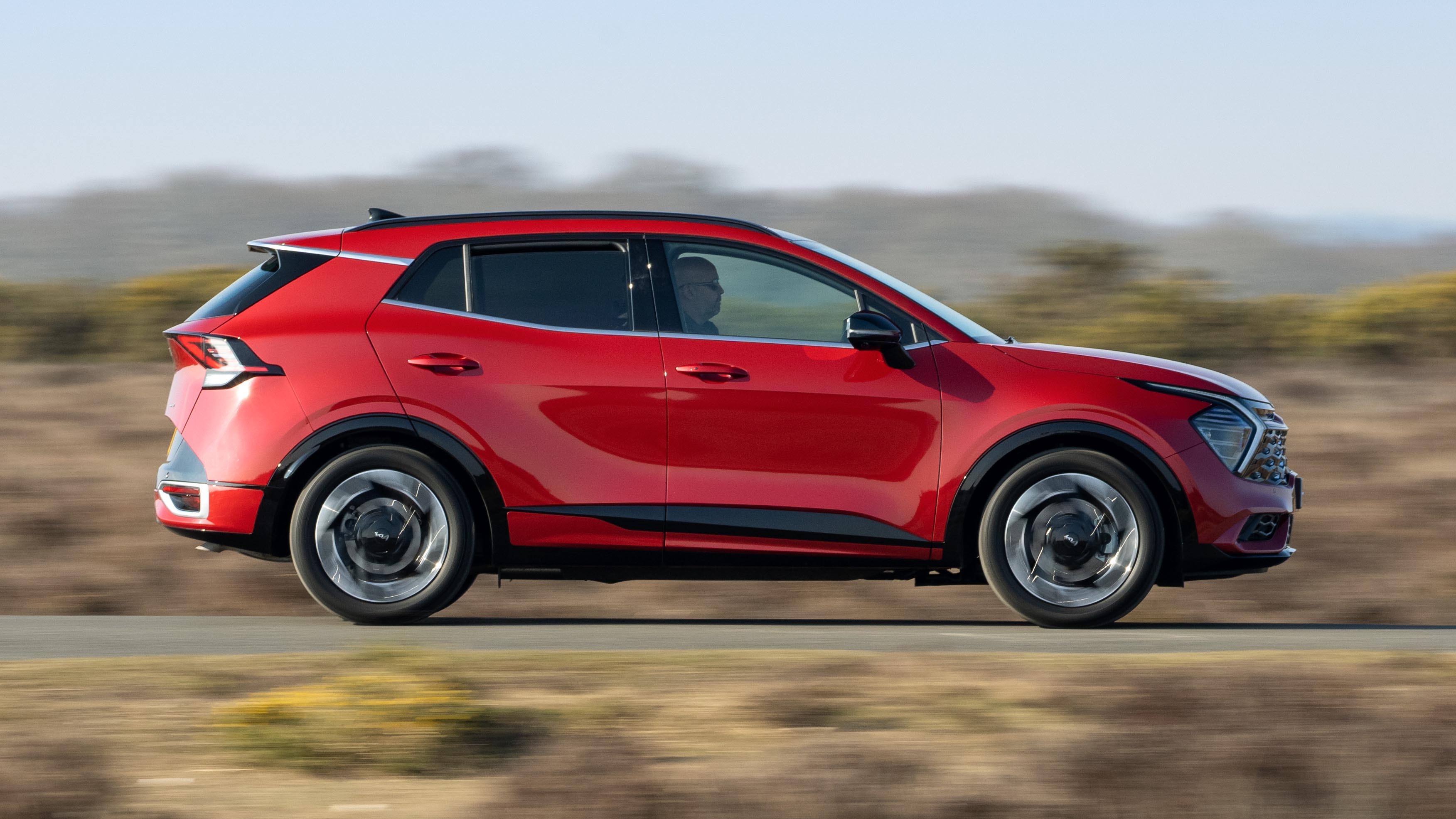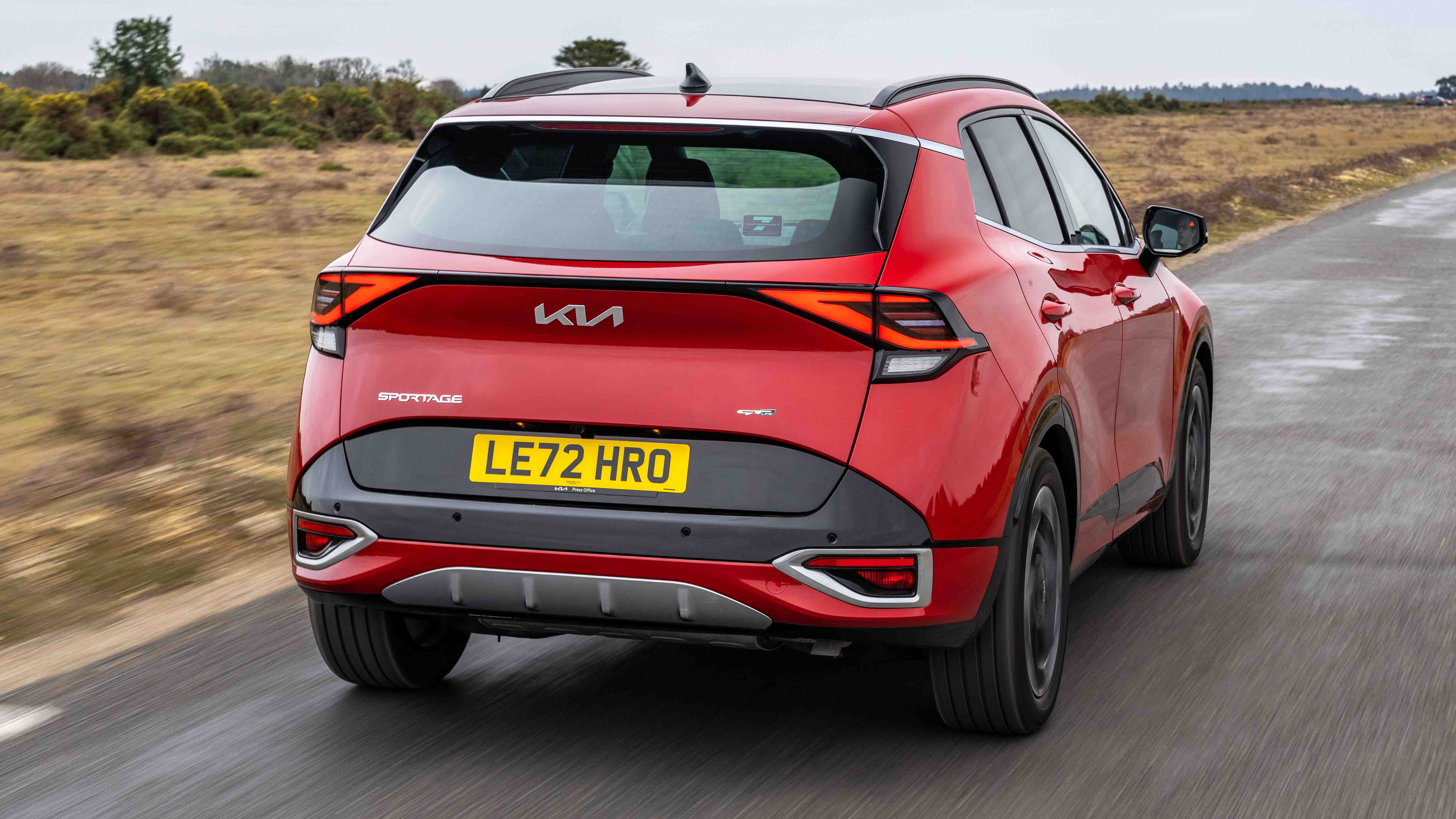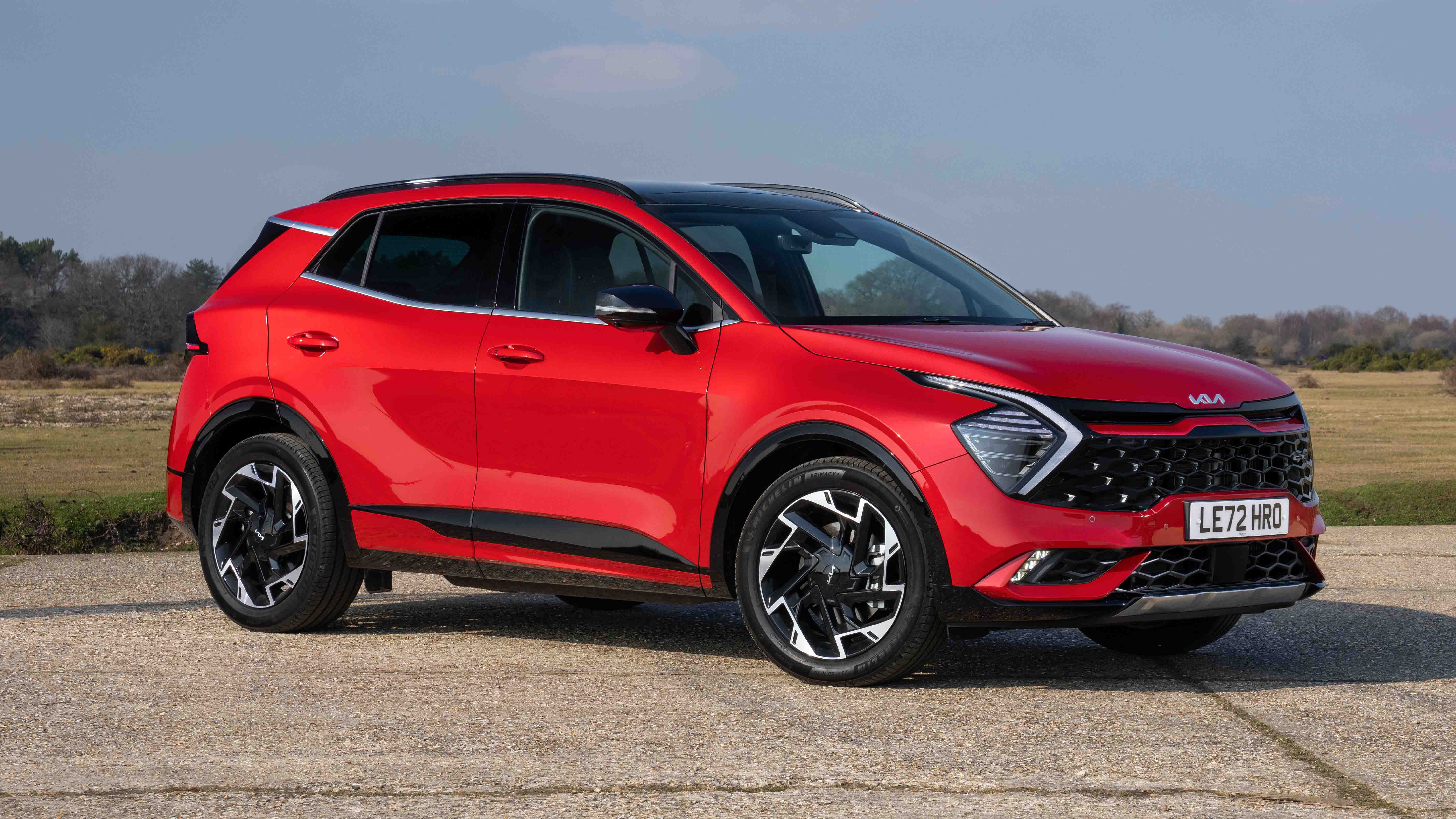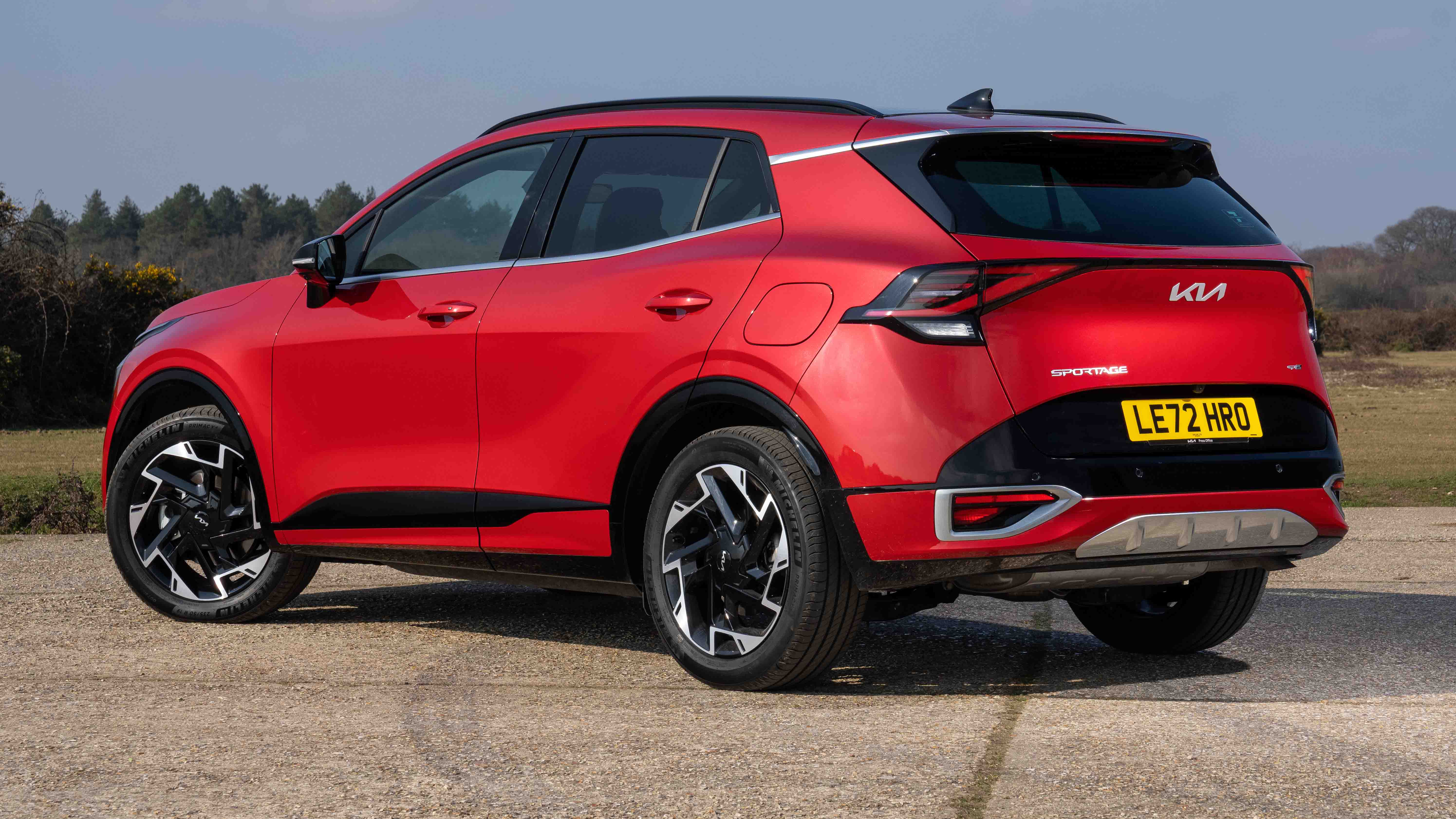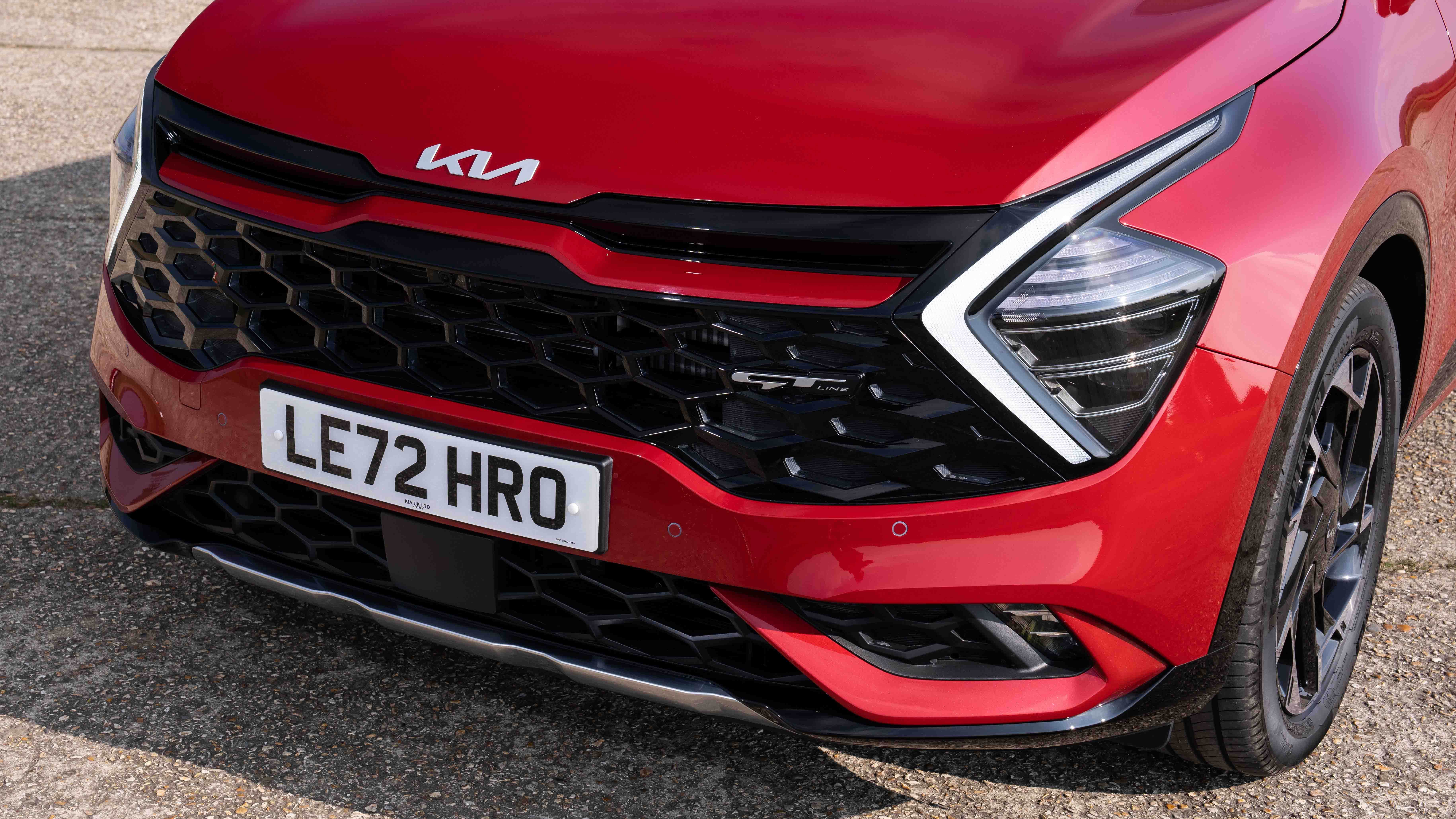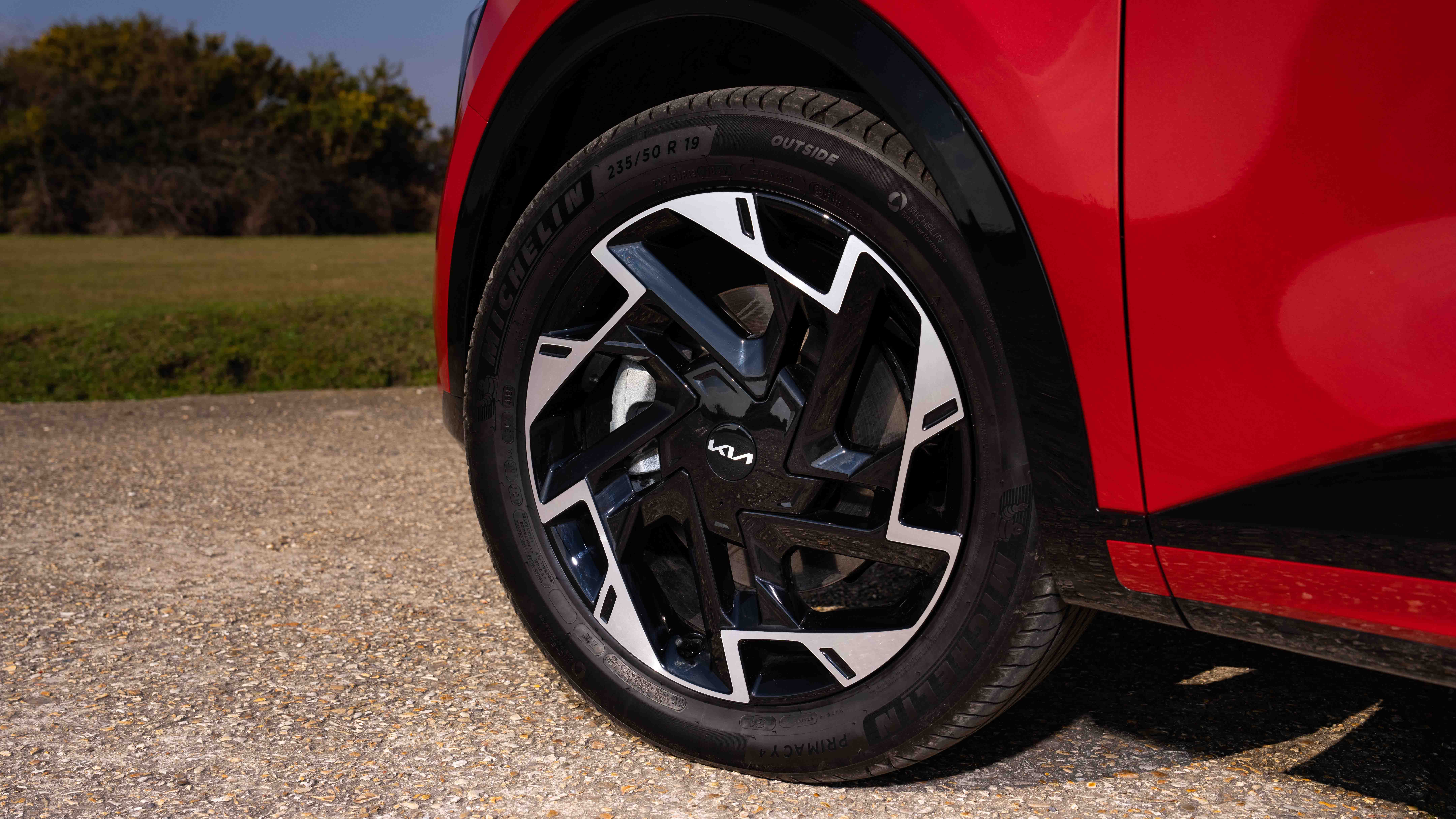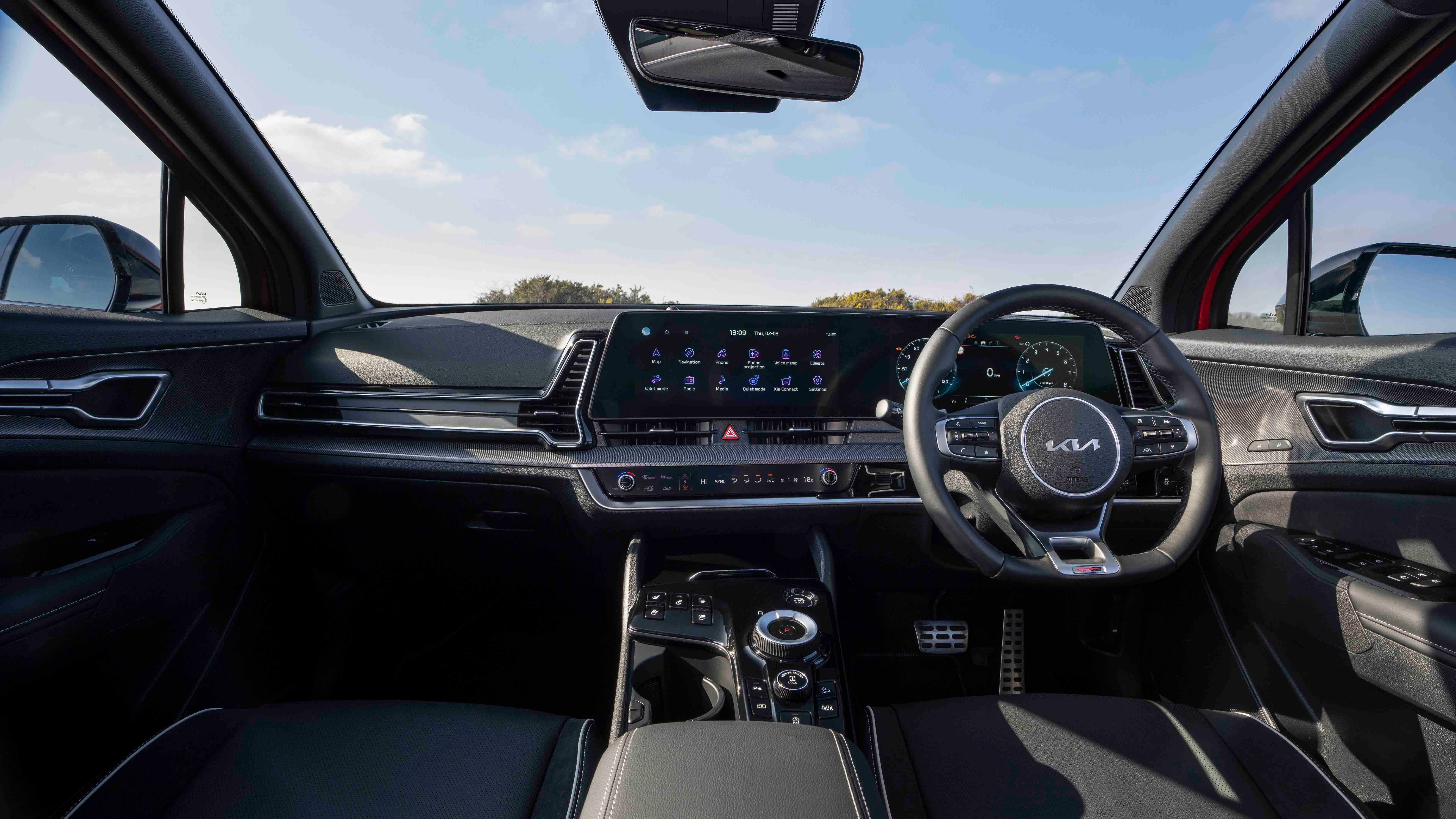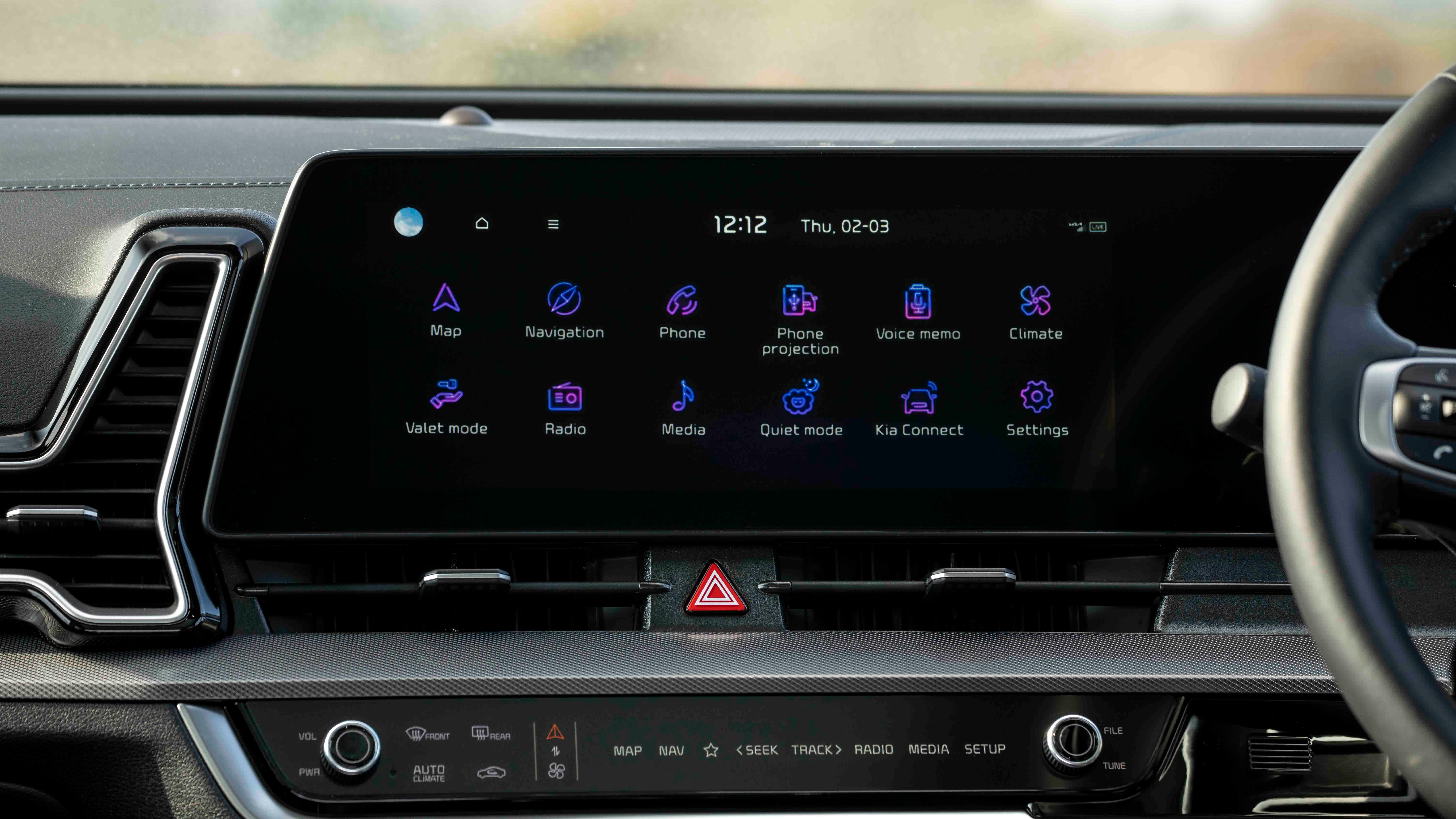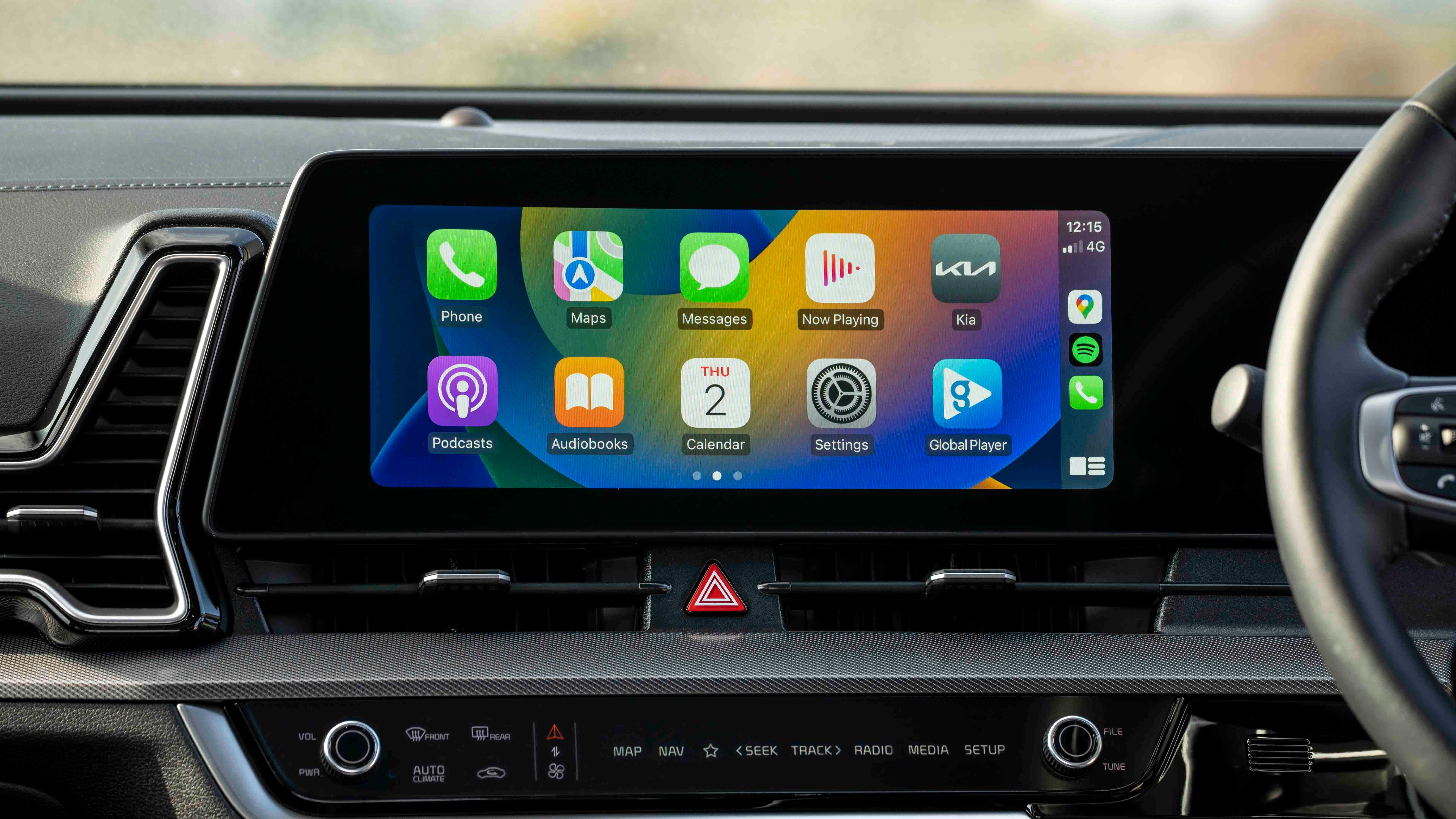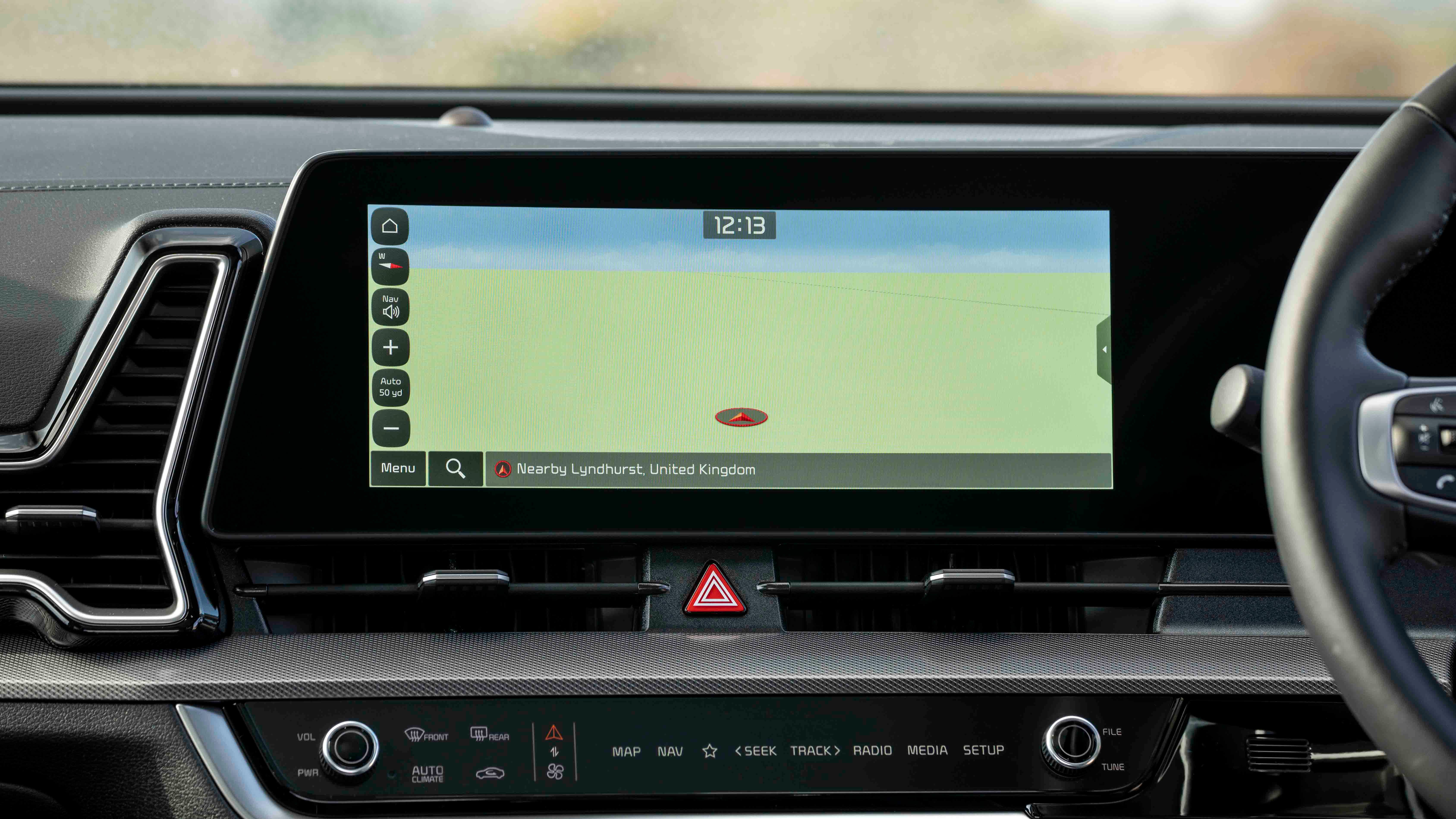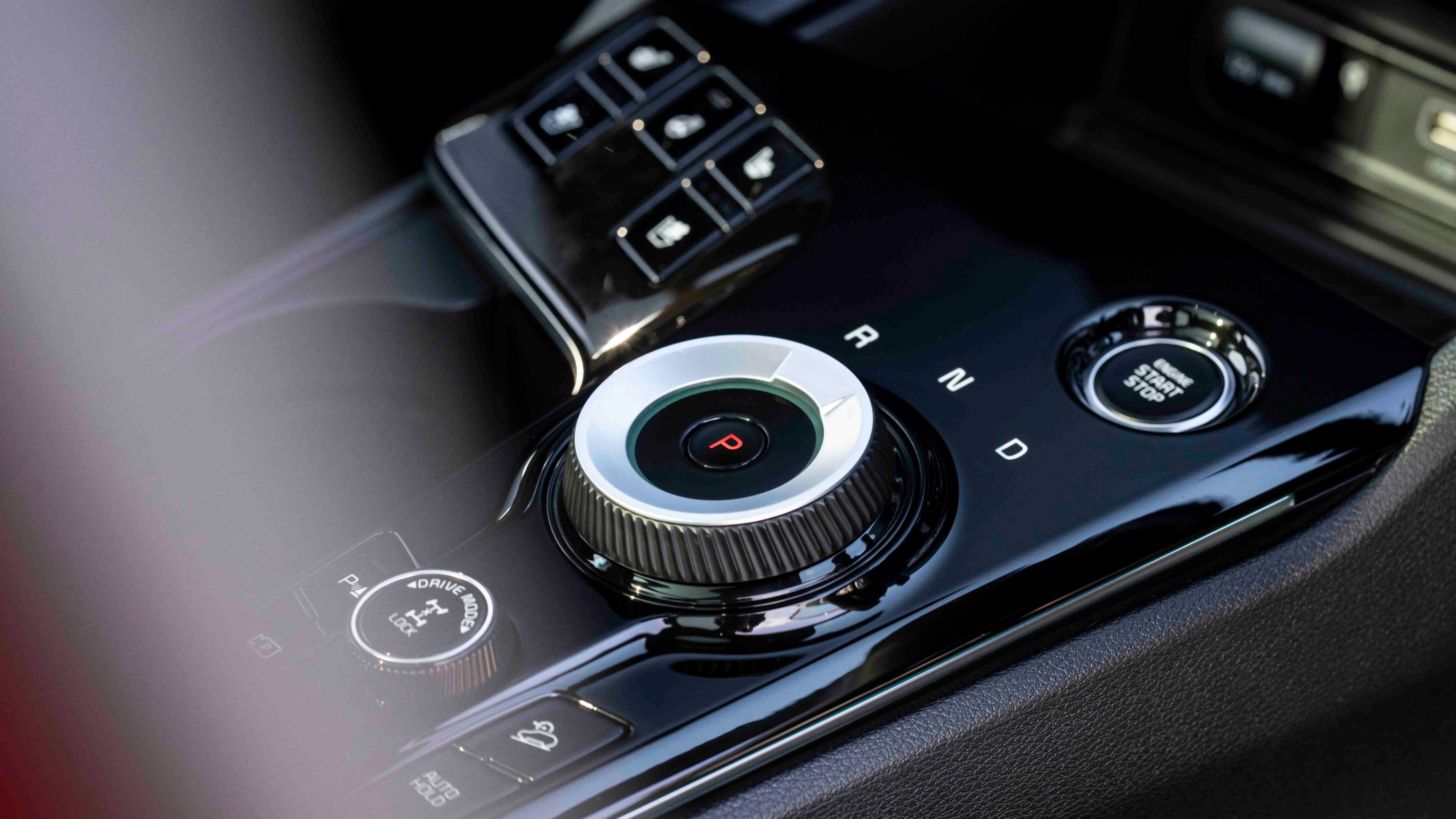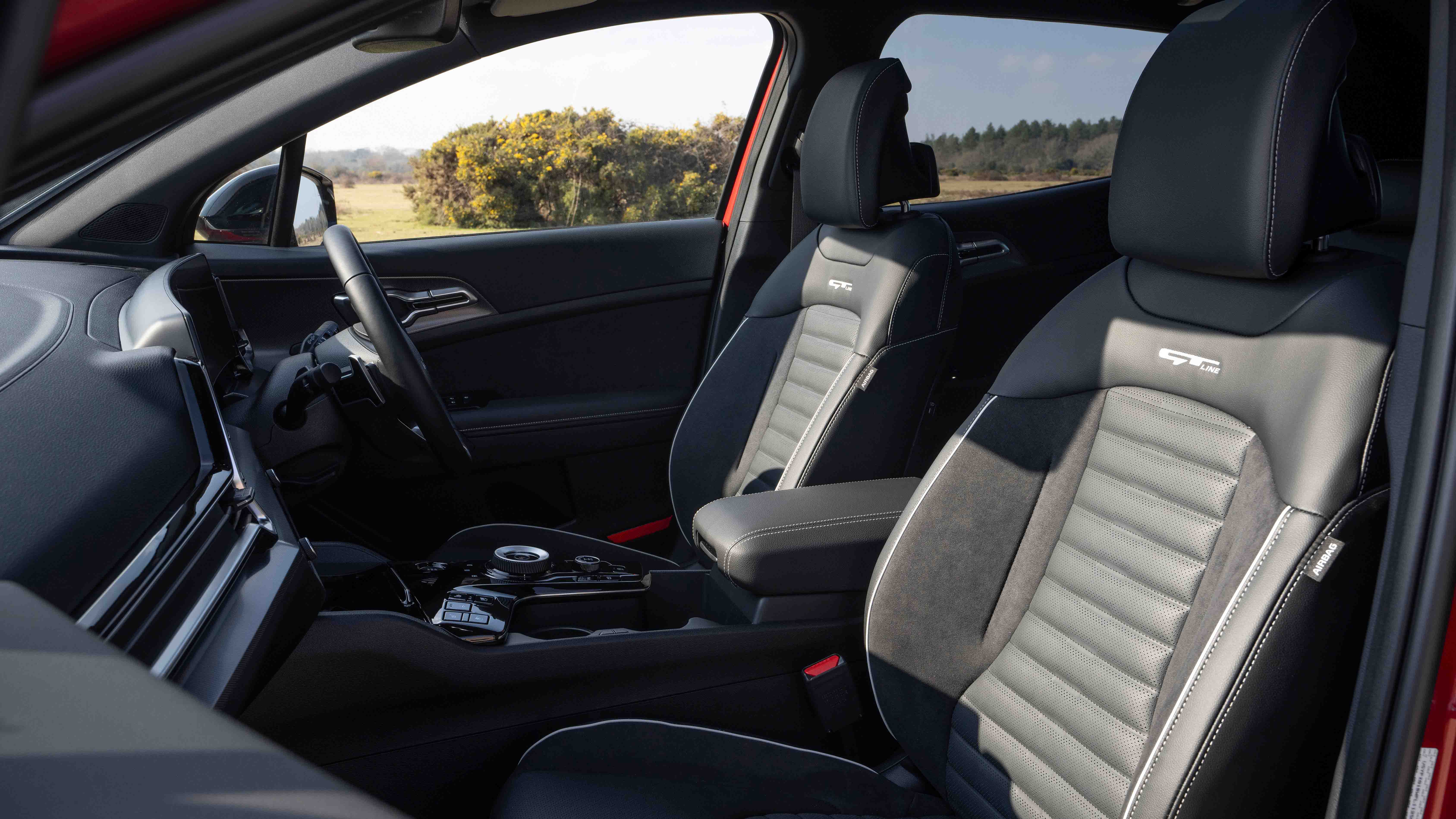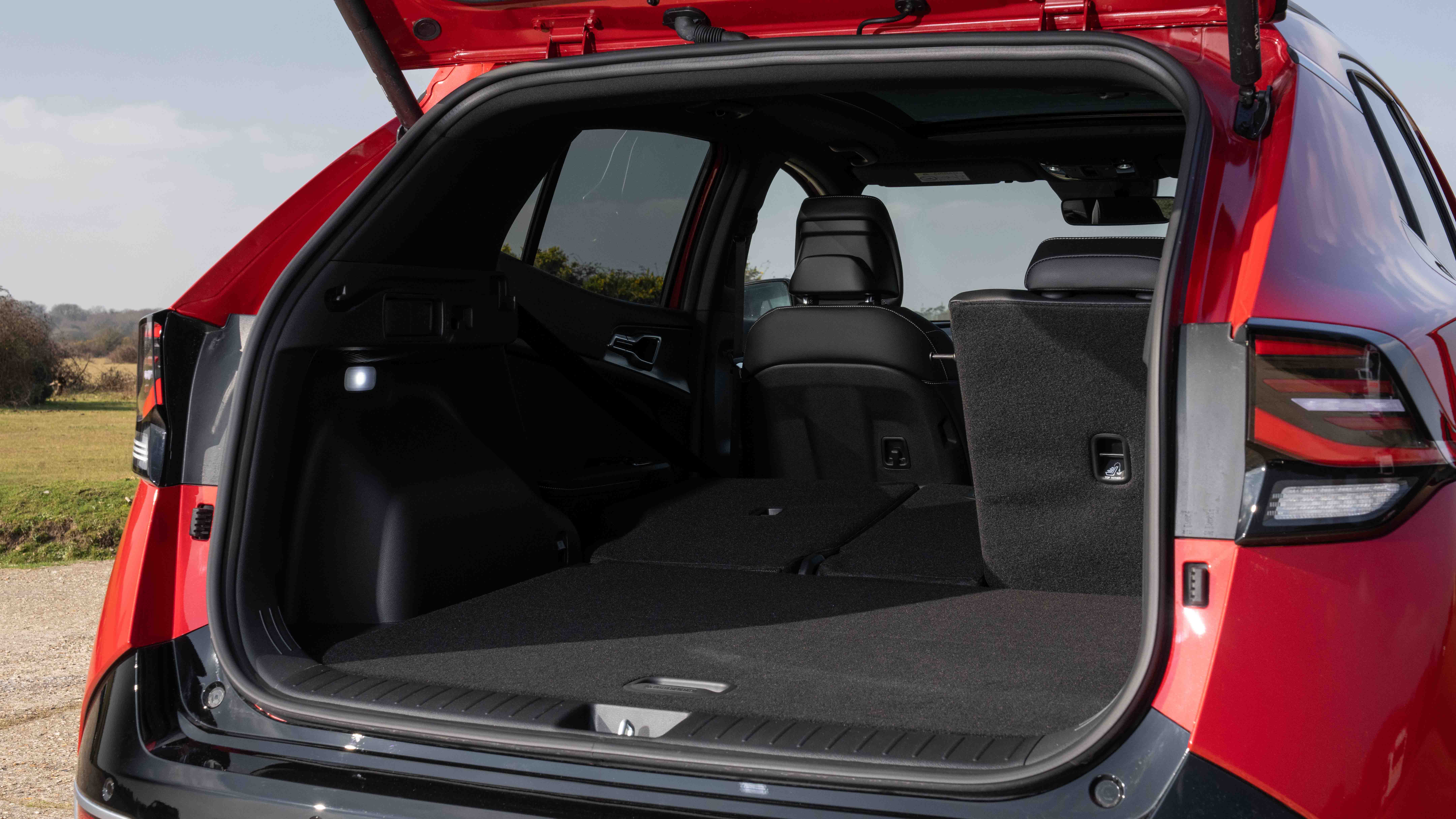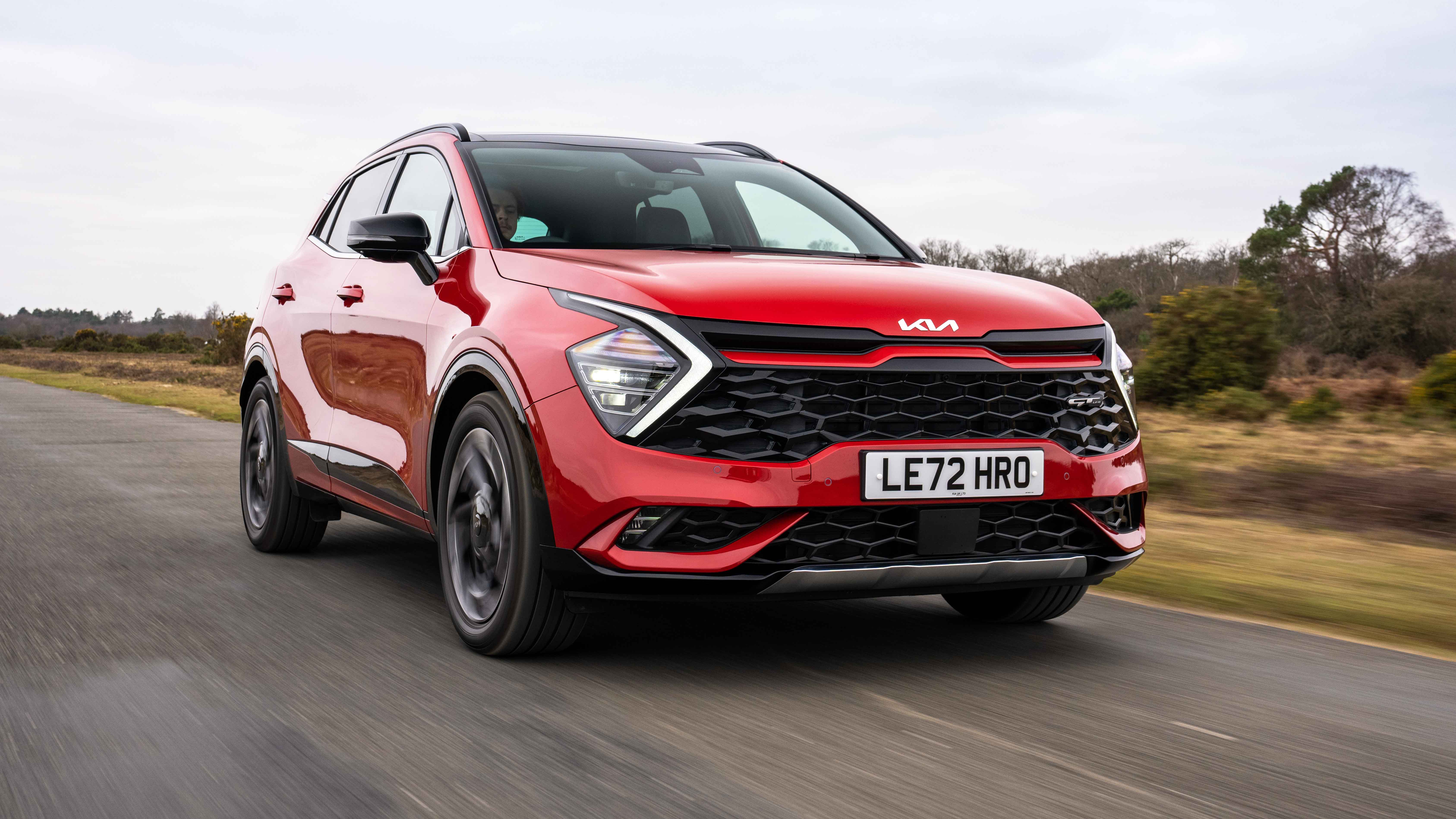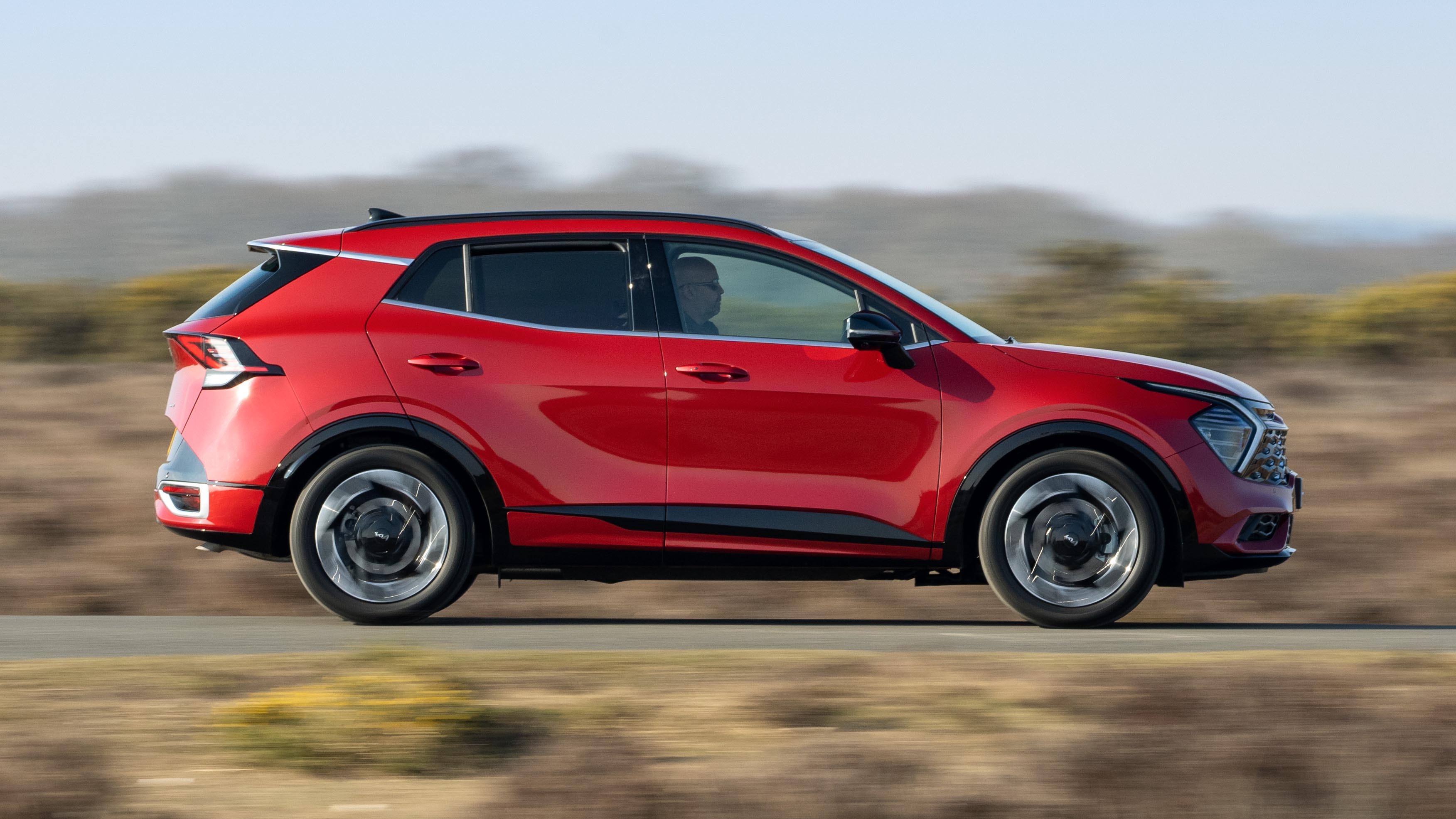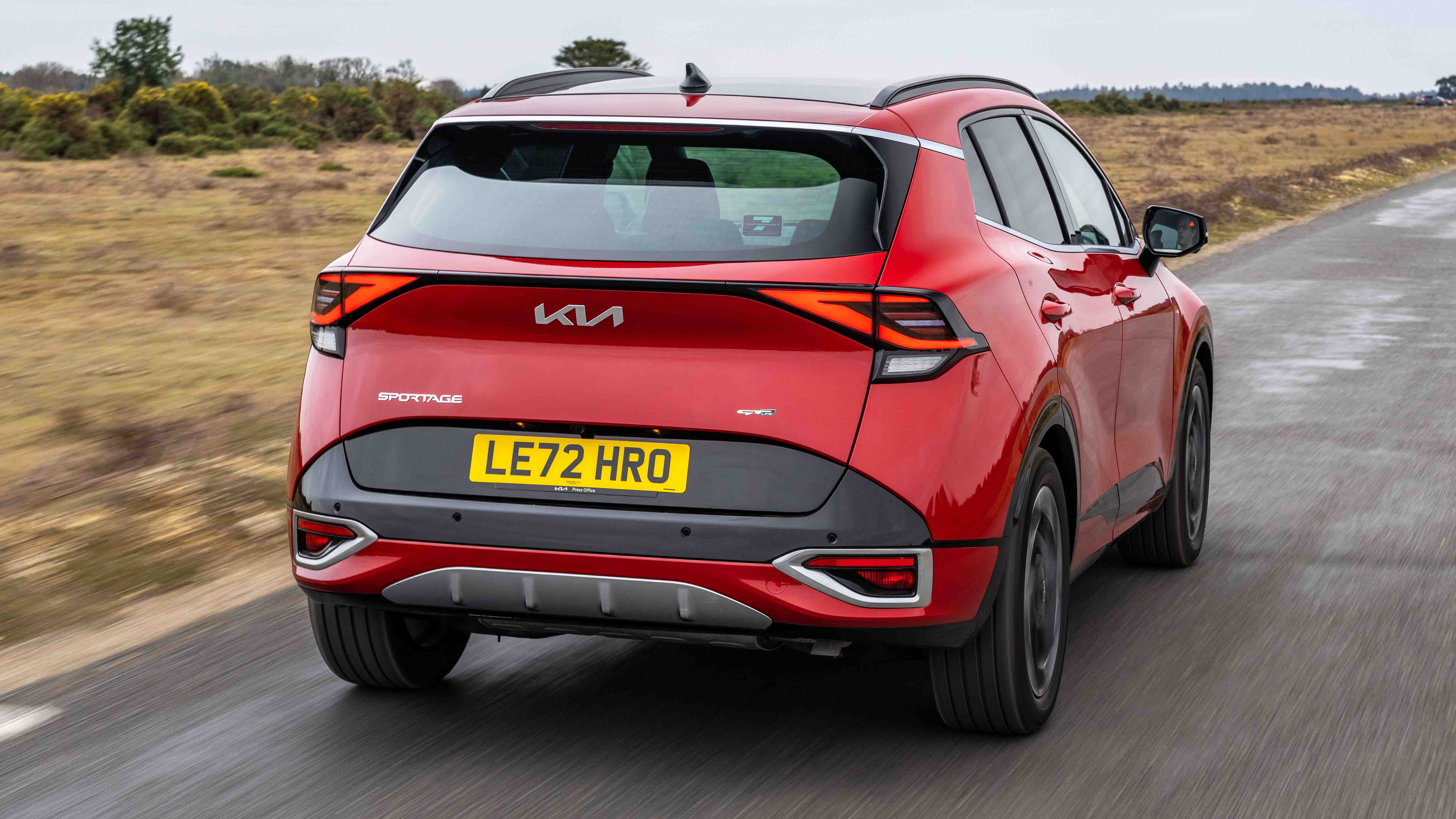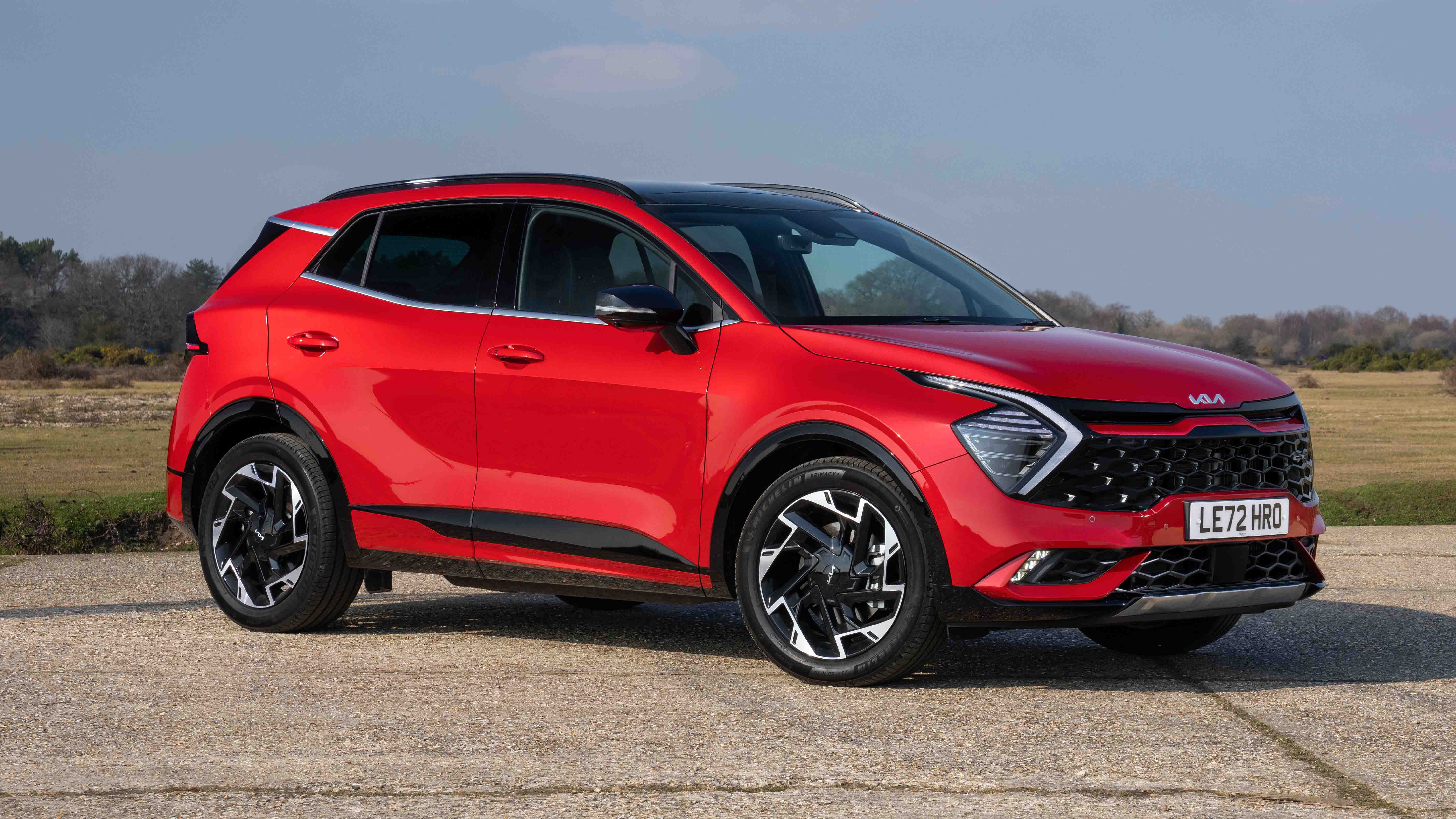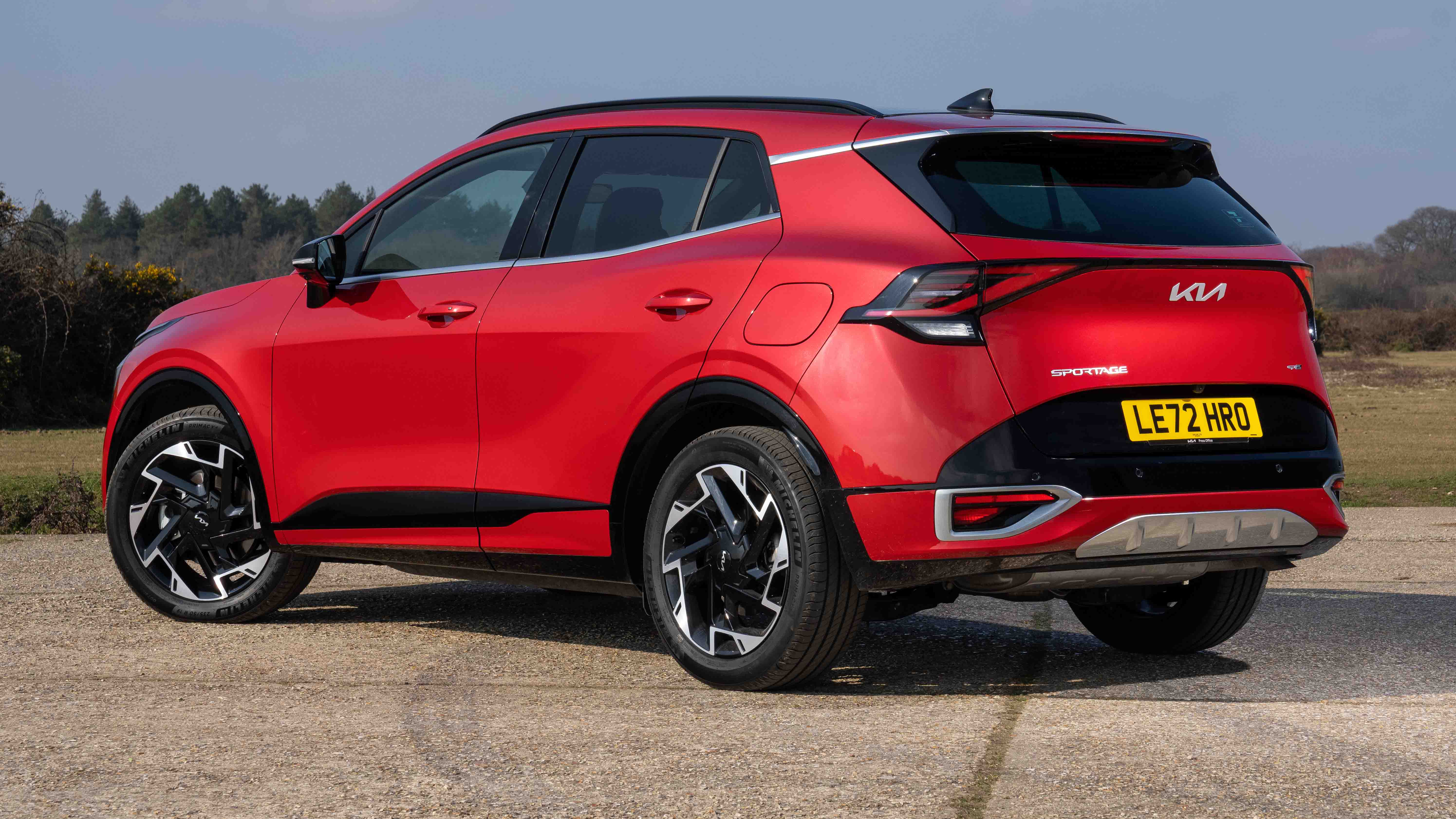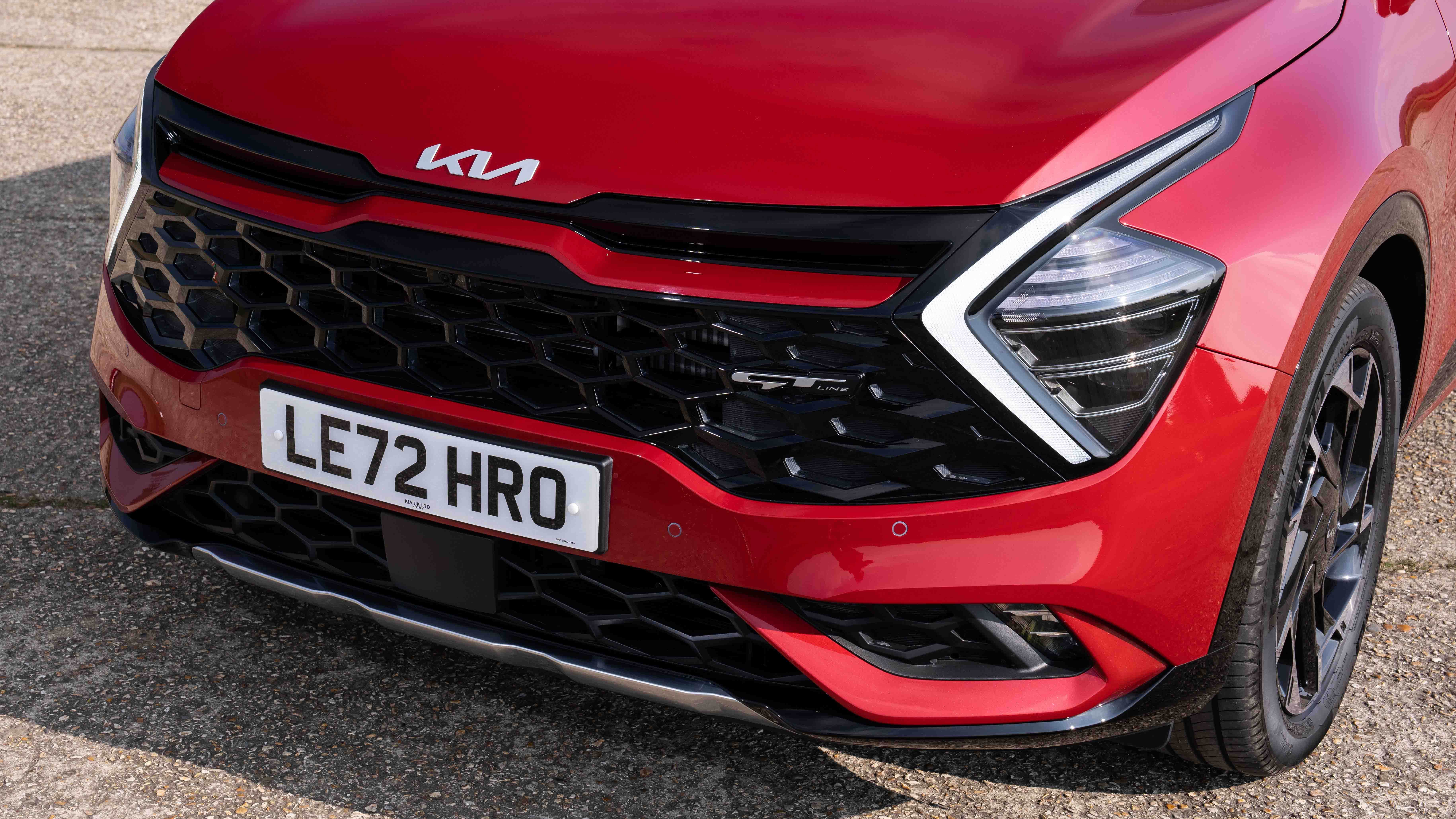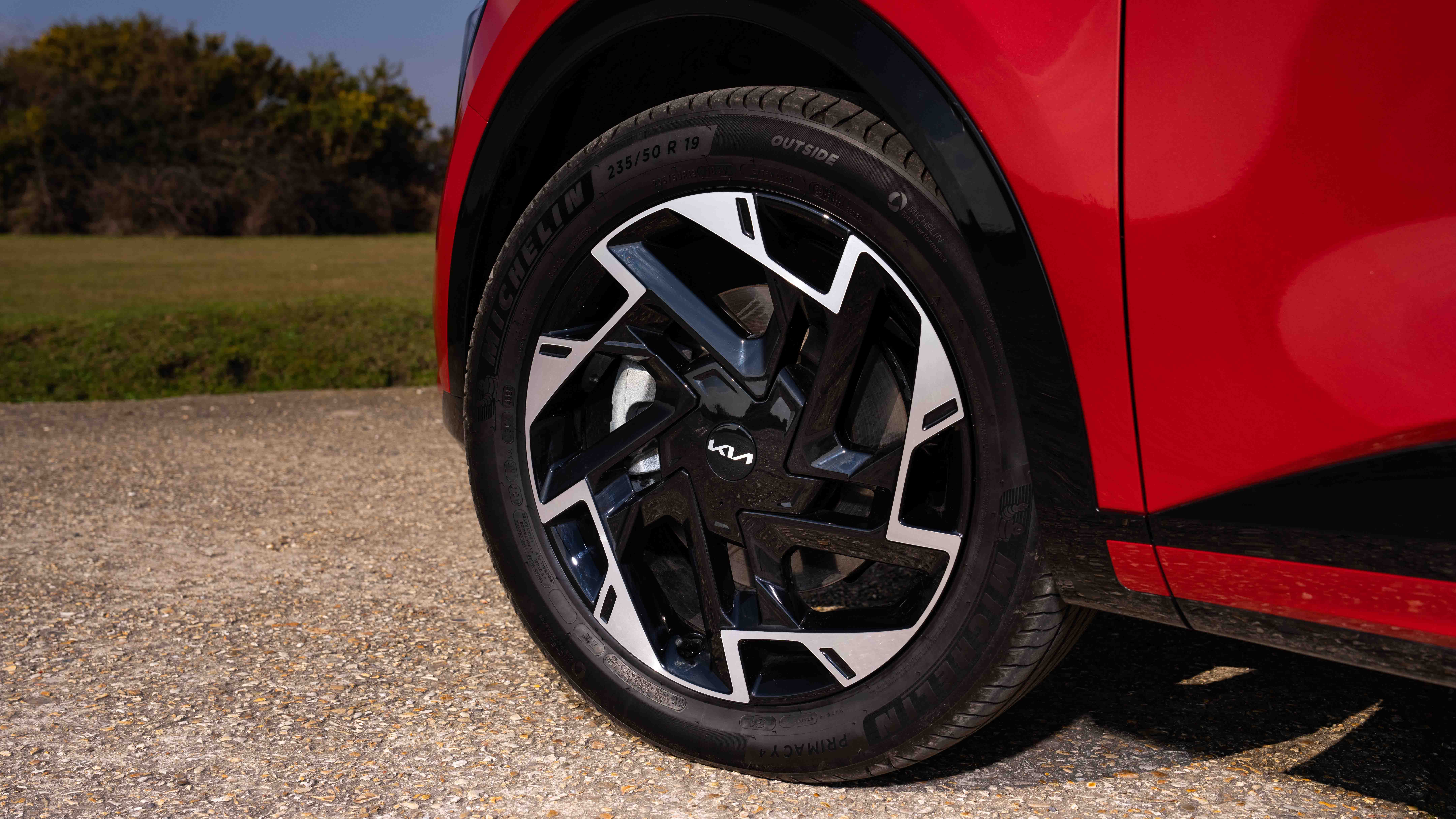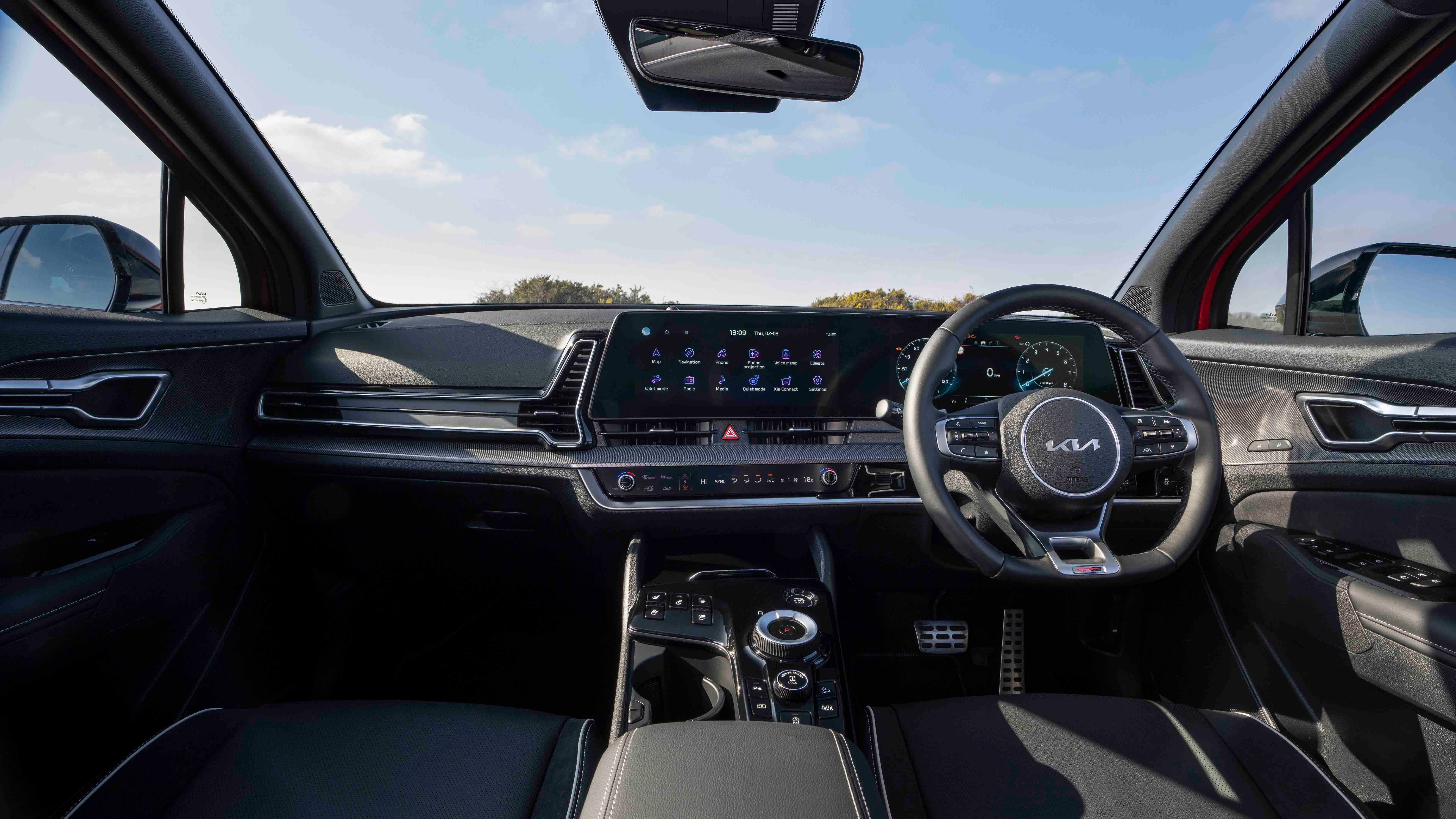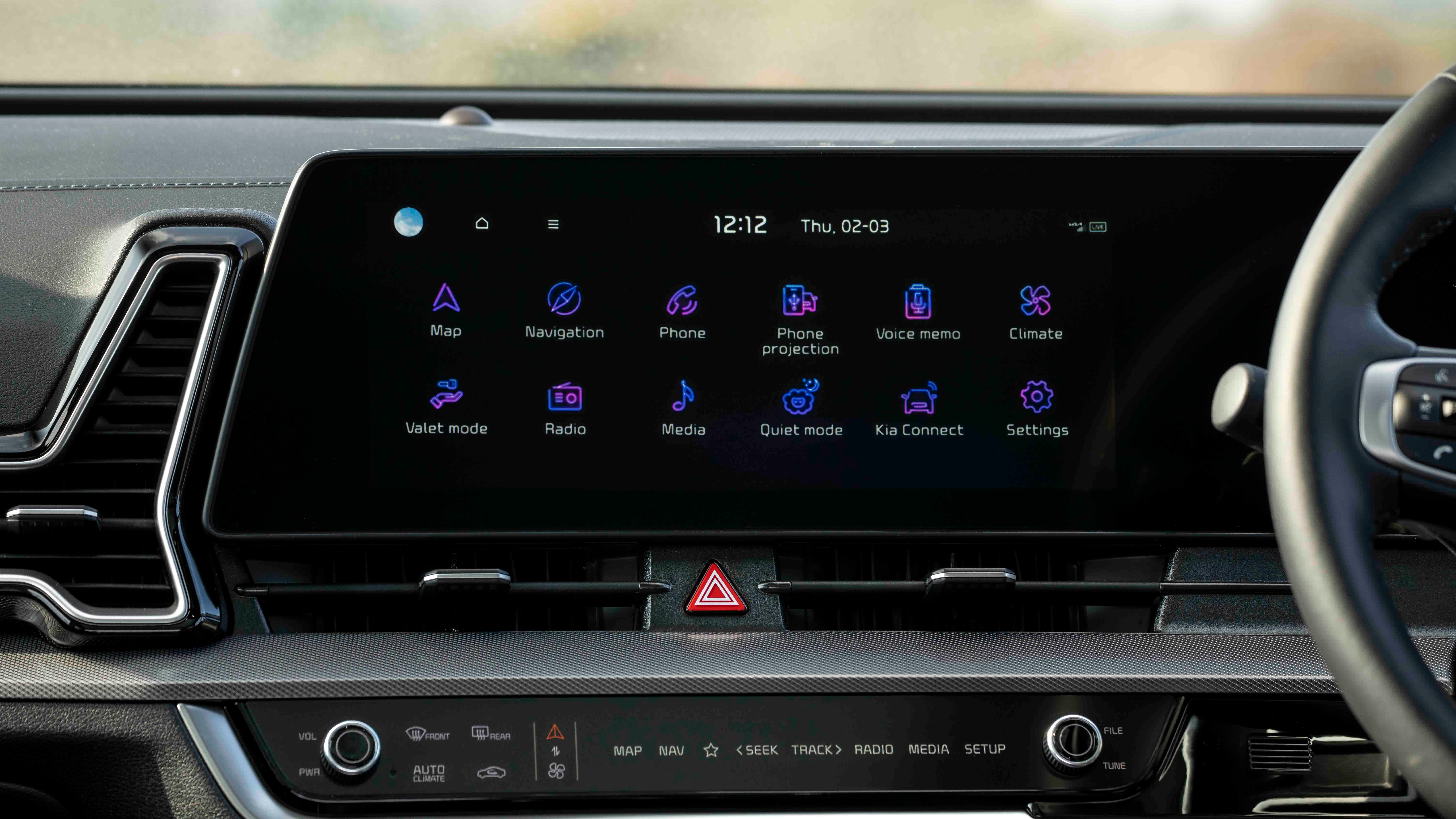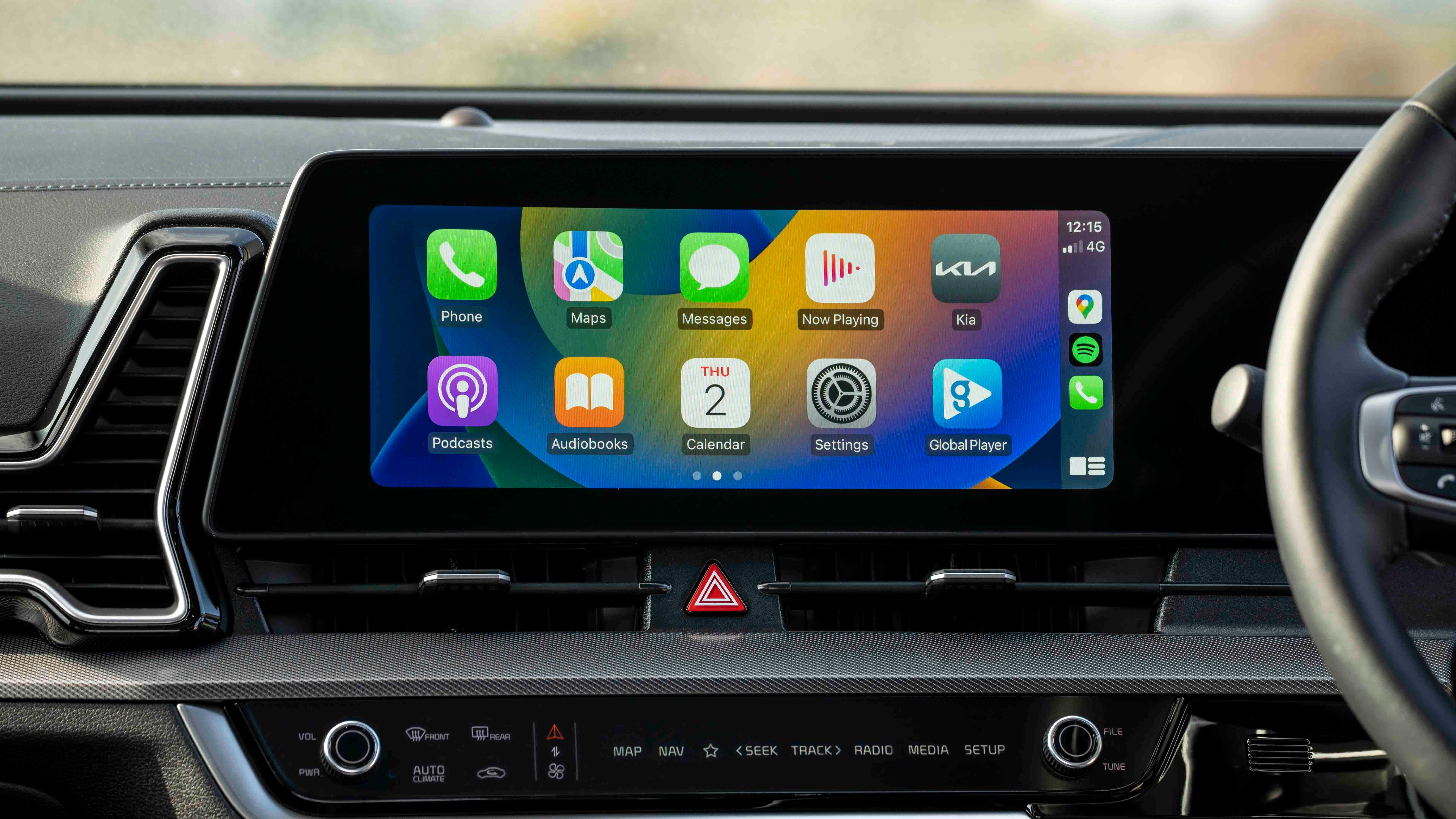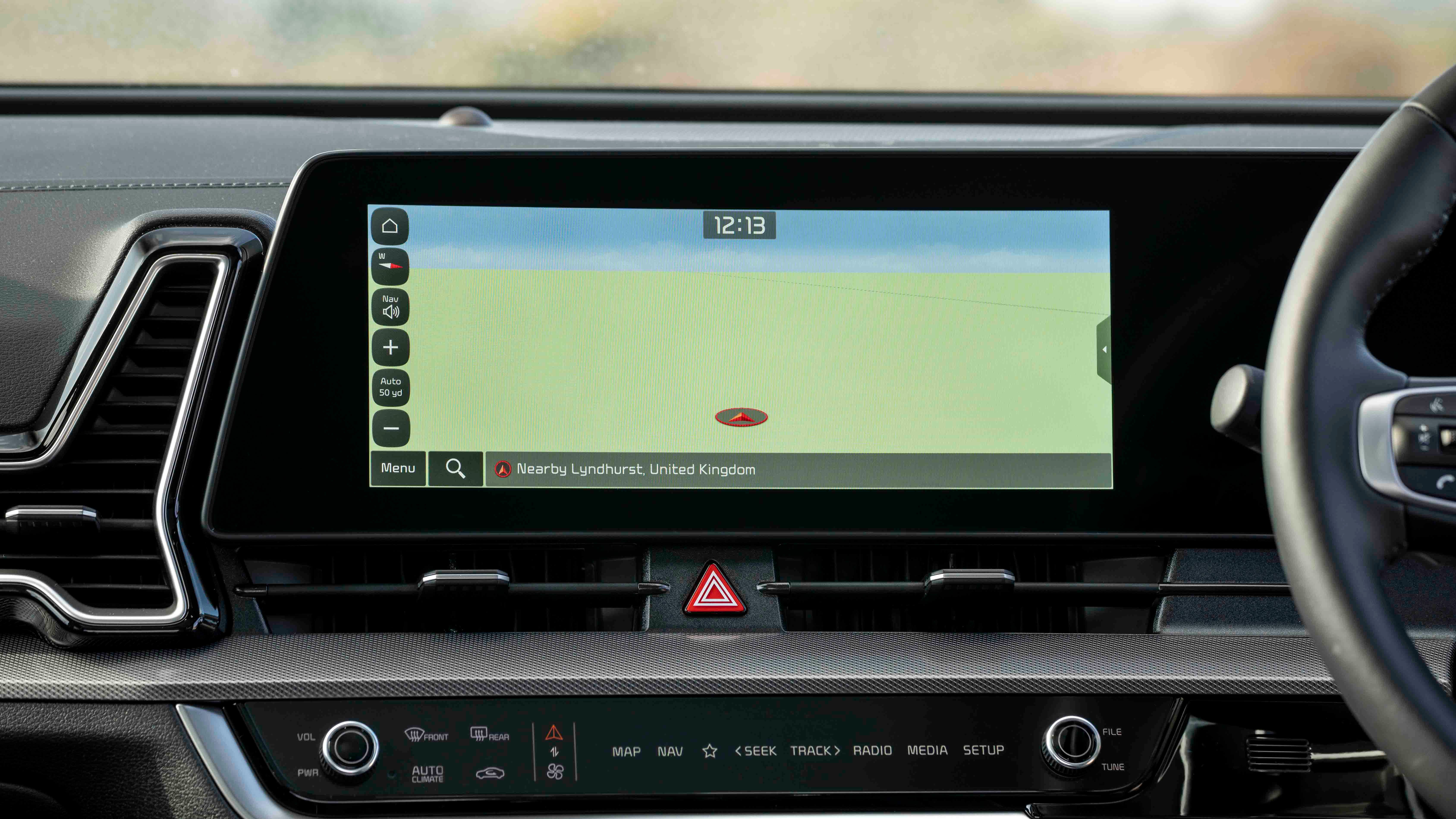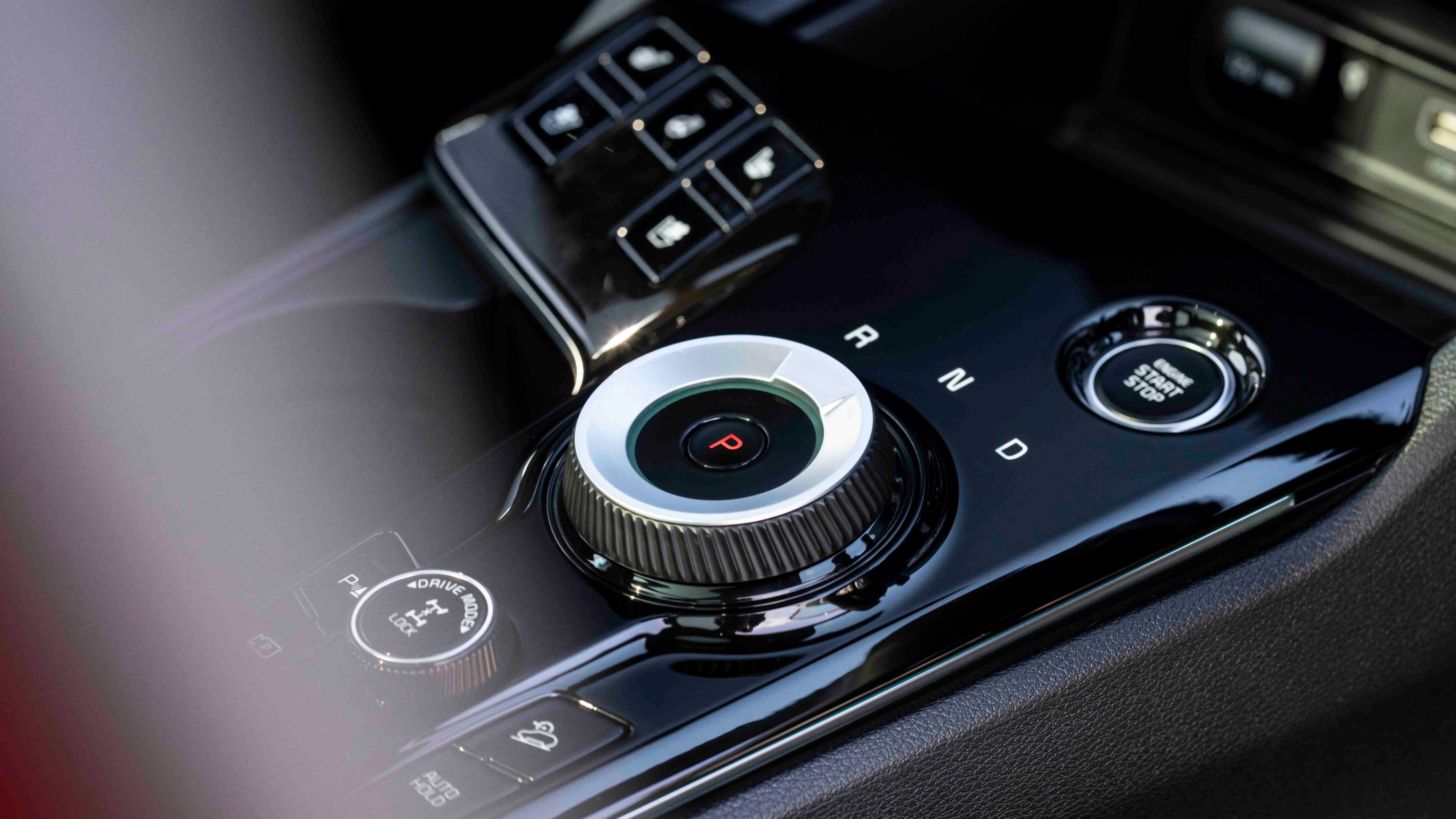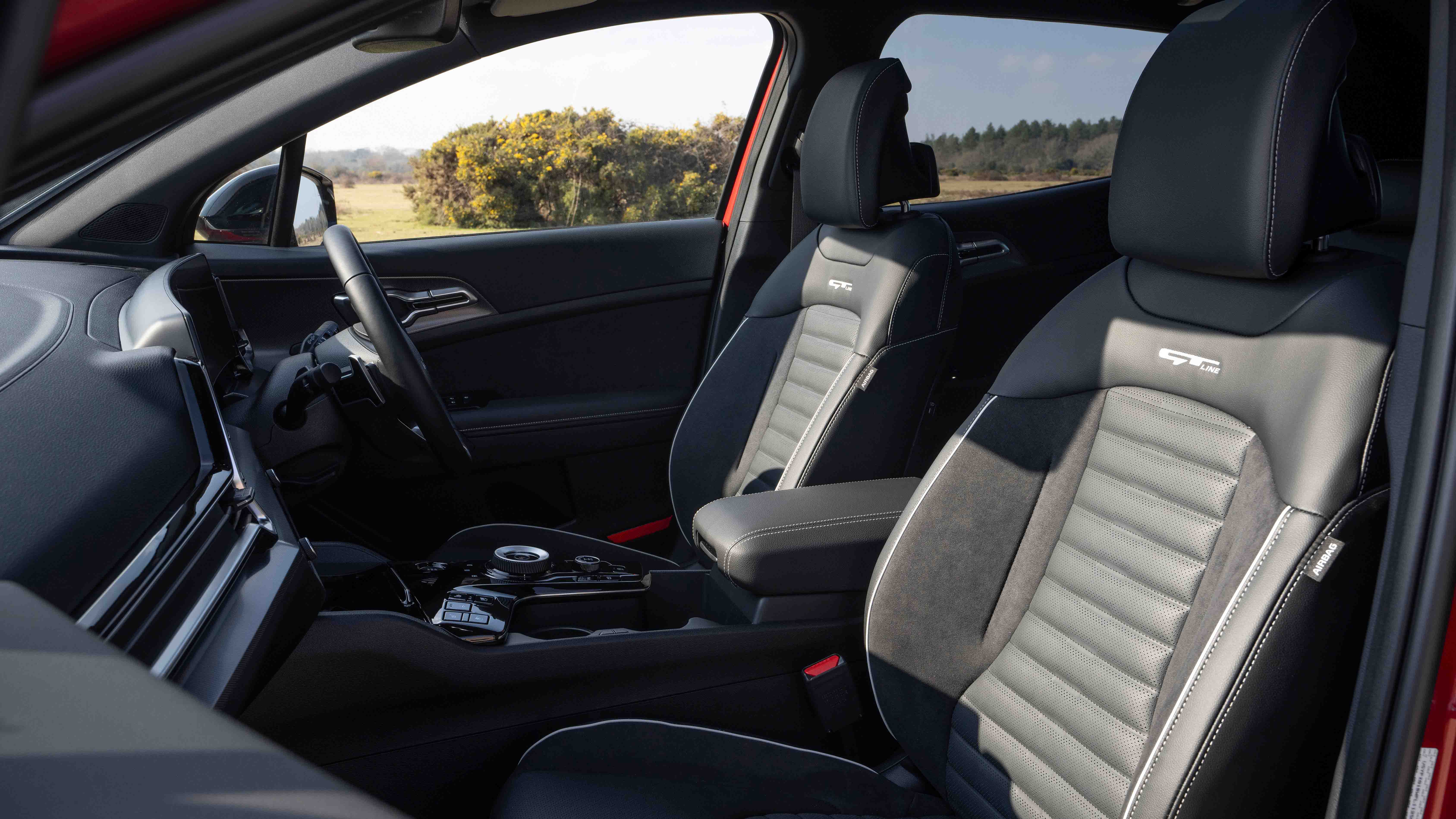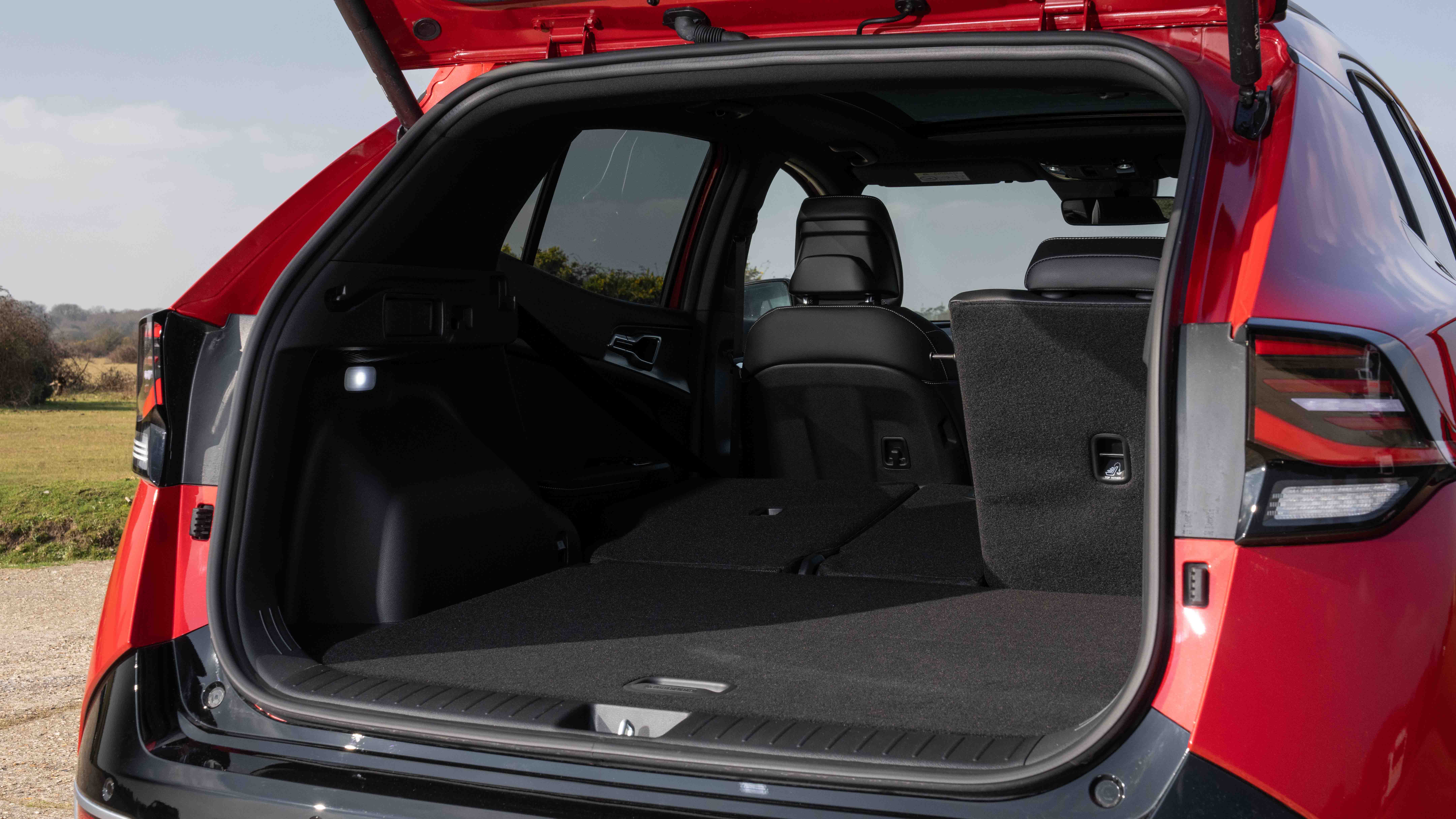 Kia Sportage Review
Published: 01 November 2023
The Kia Sportage is a practical, high-tech family SUV that offers a long seven-year warranty and a premium interior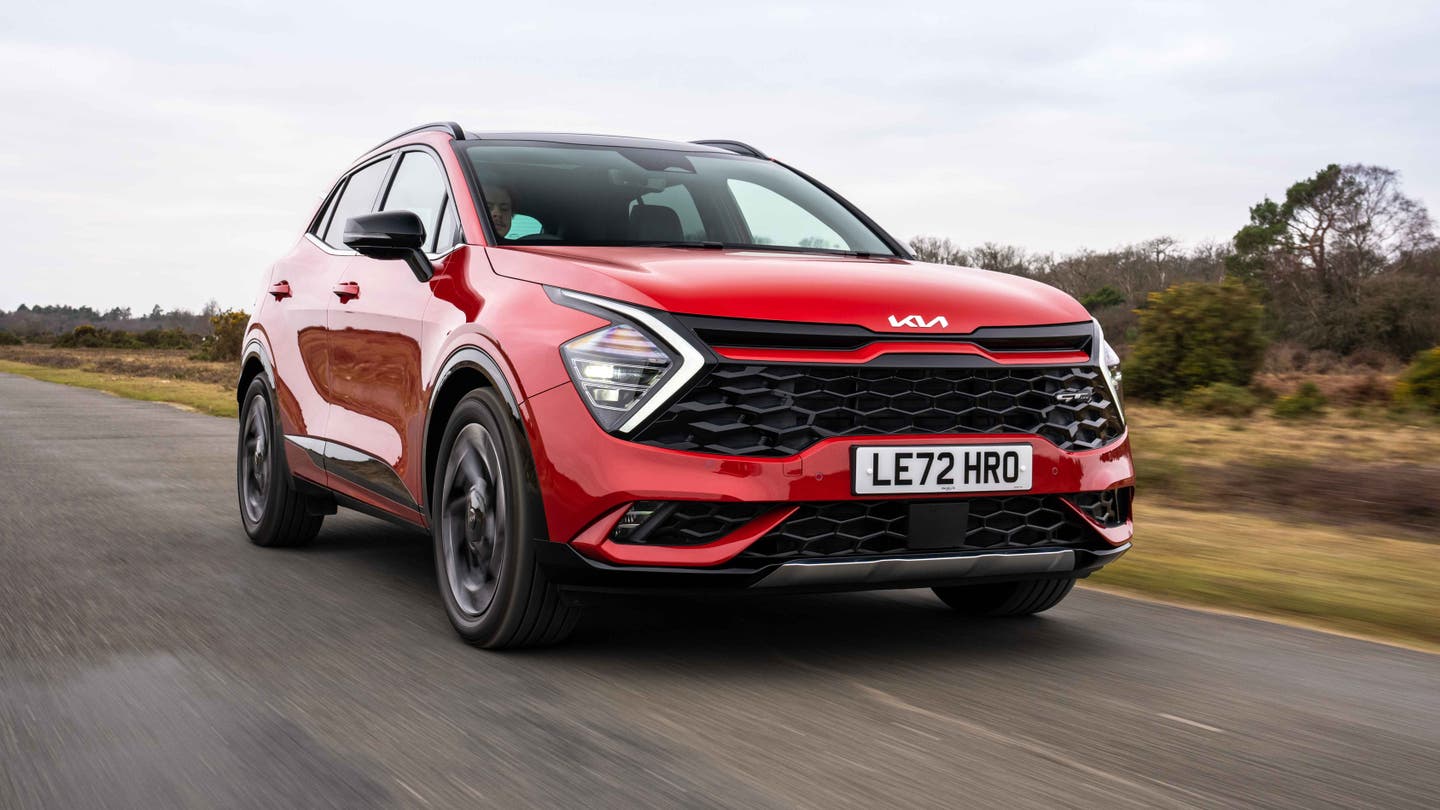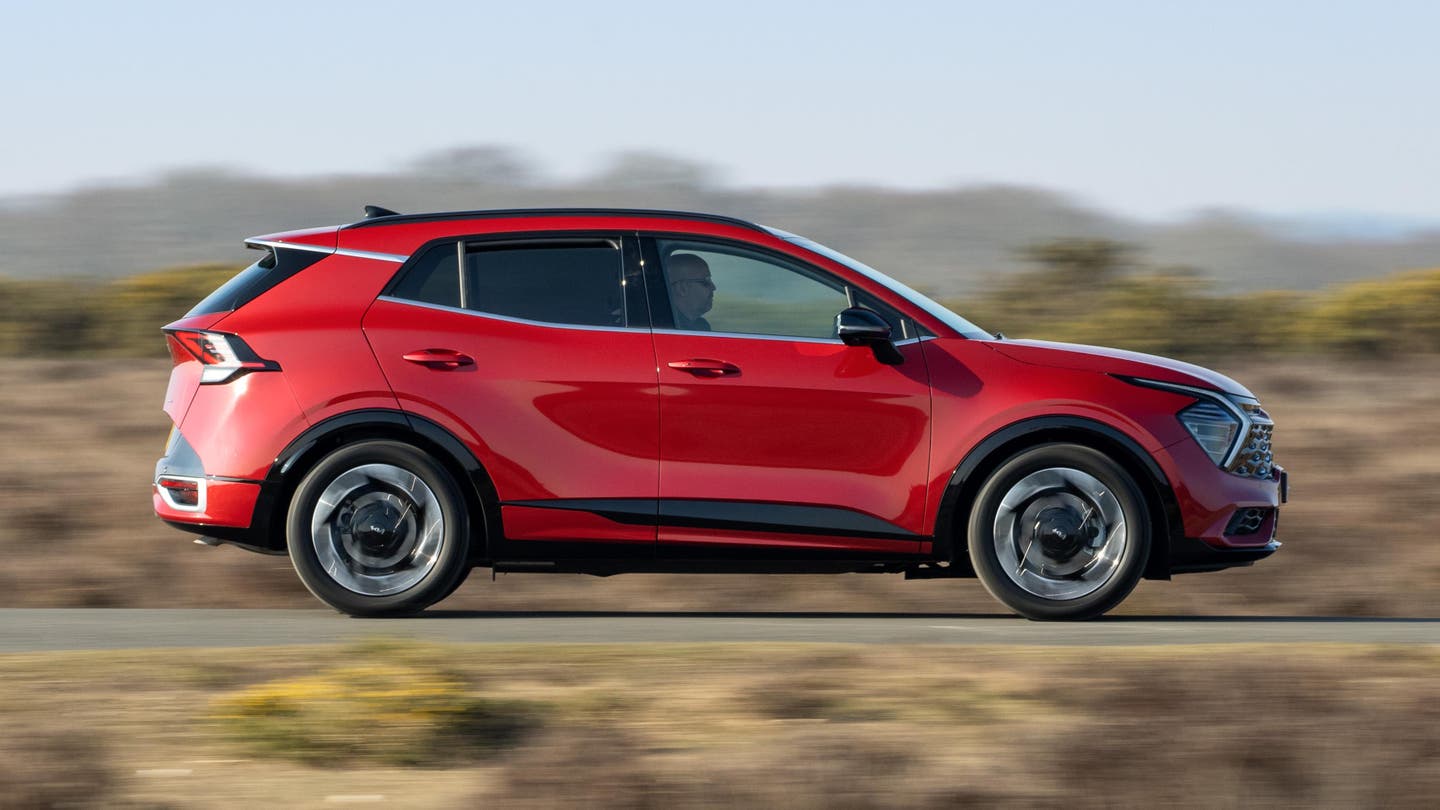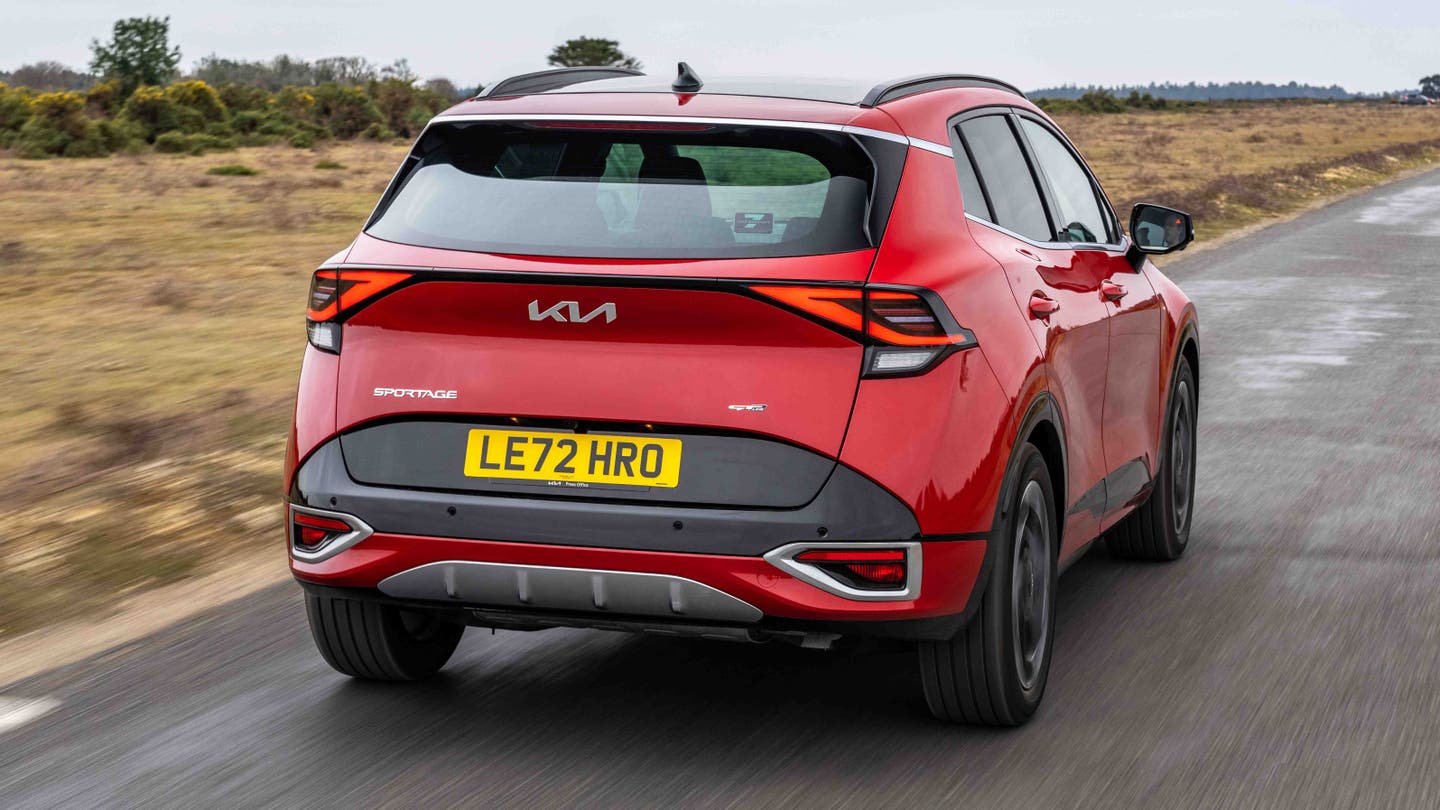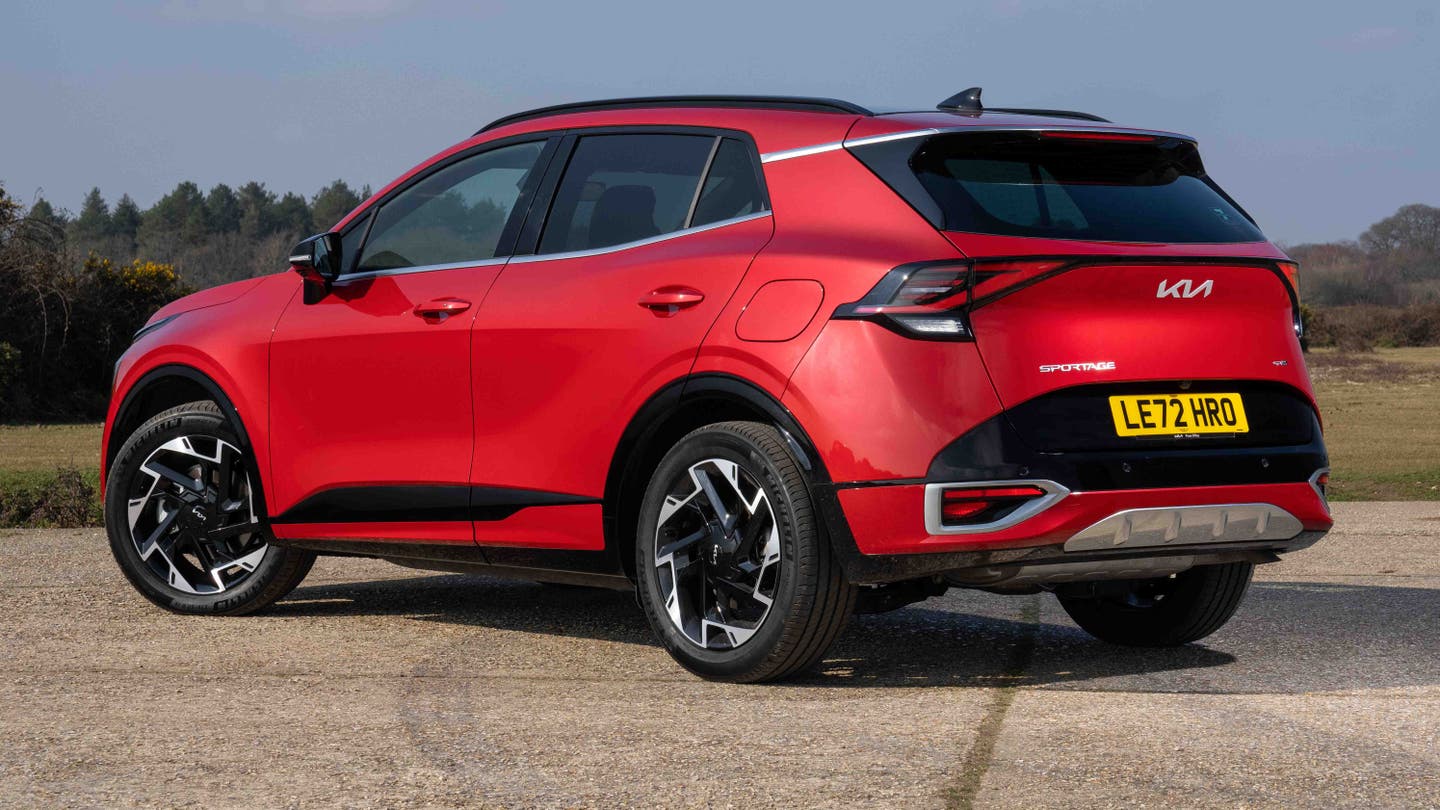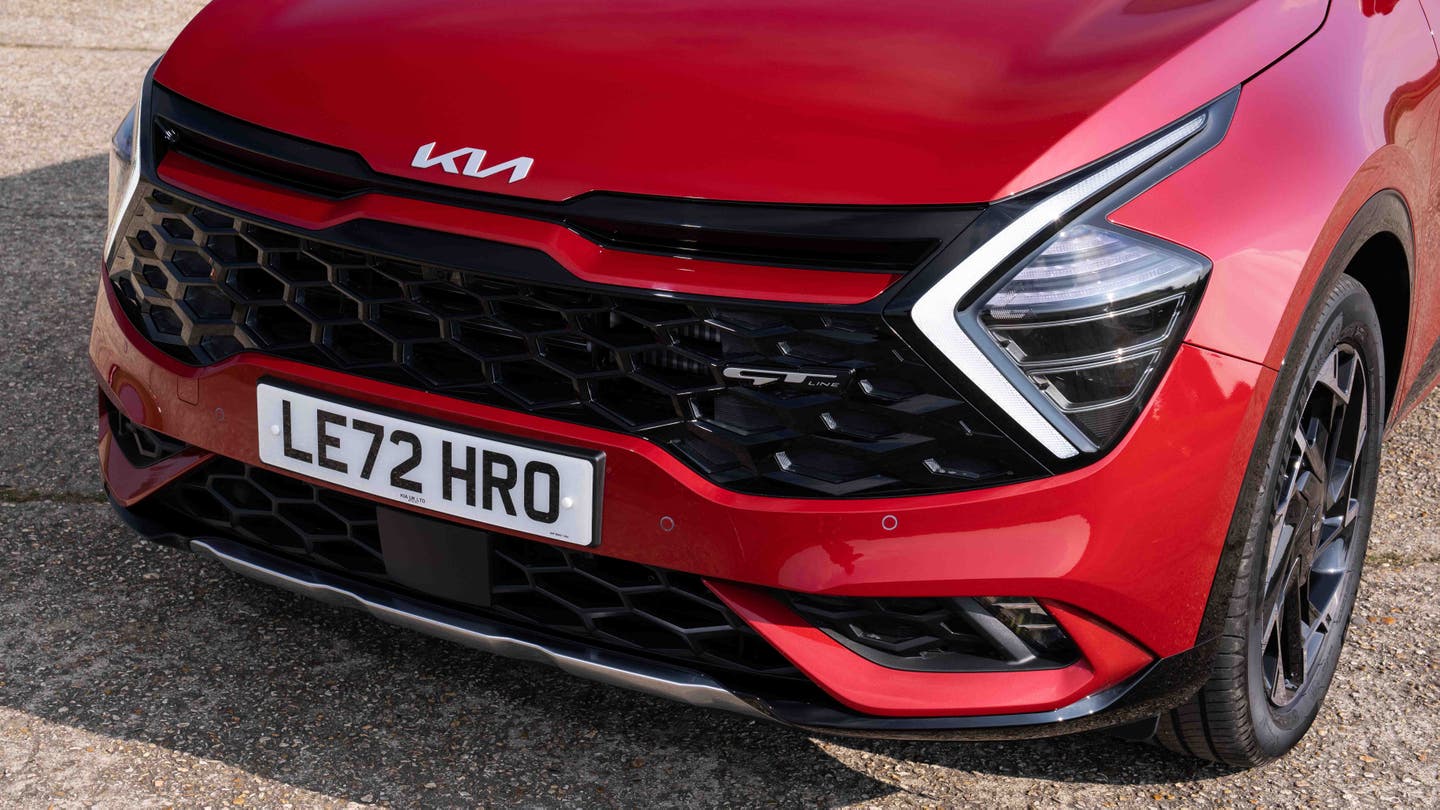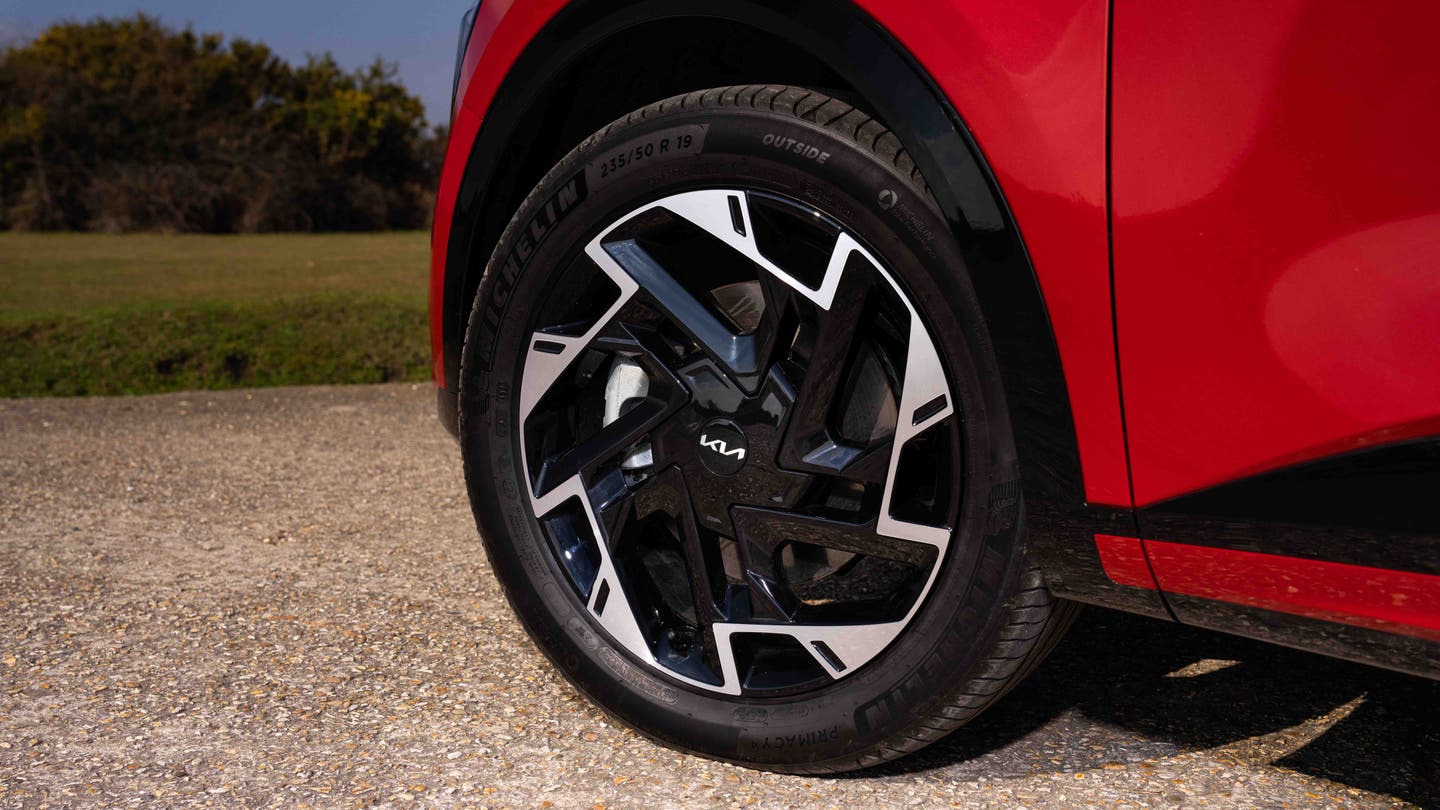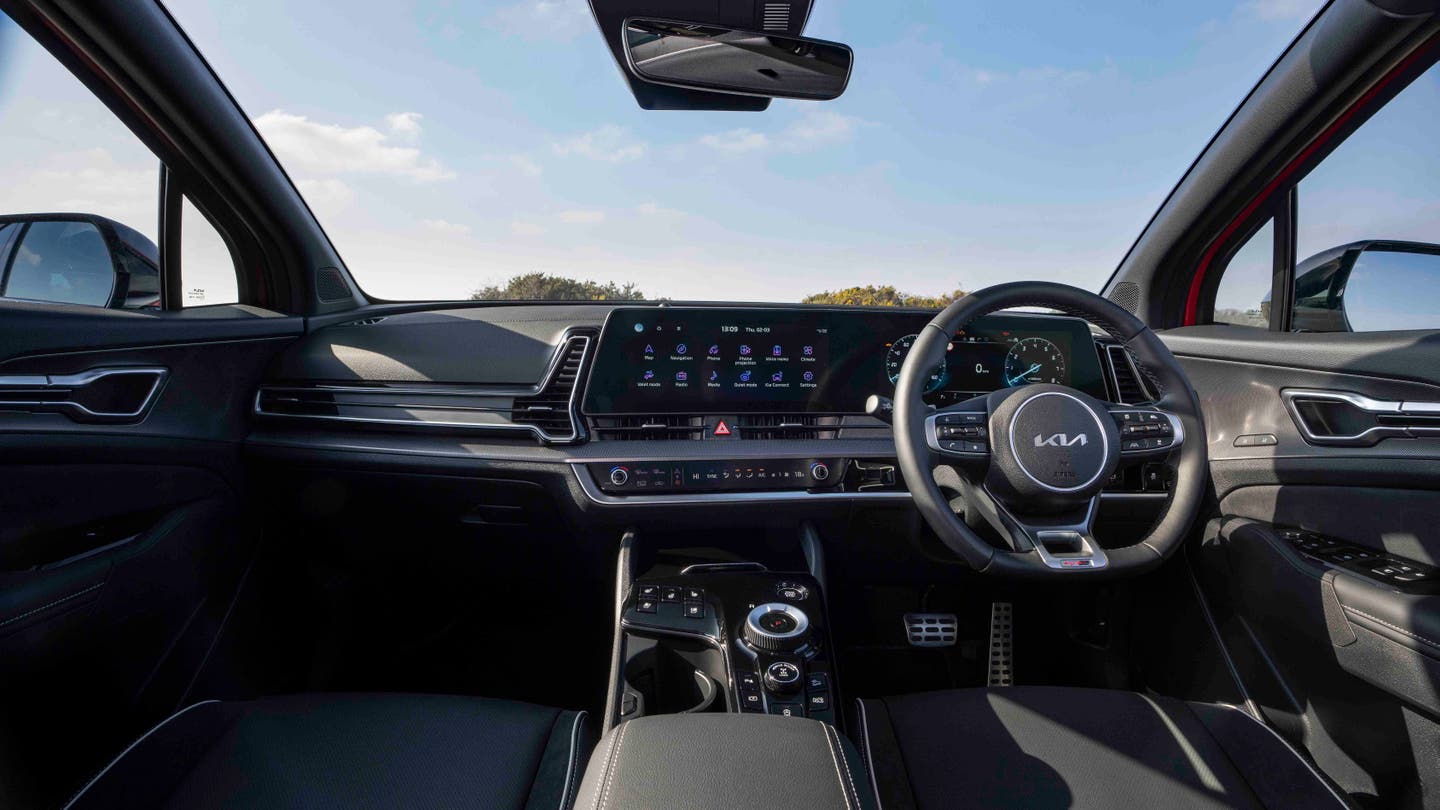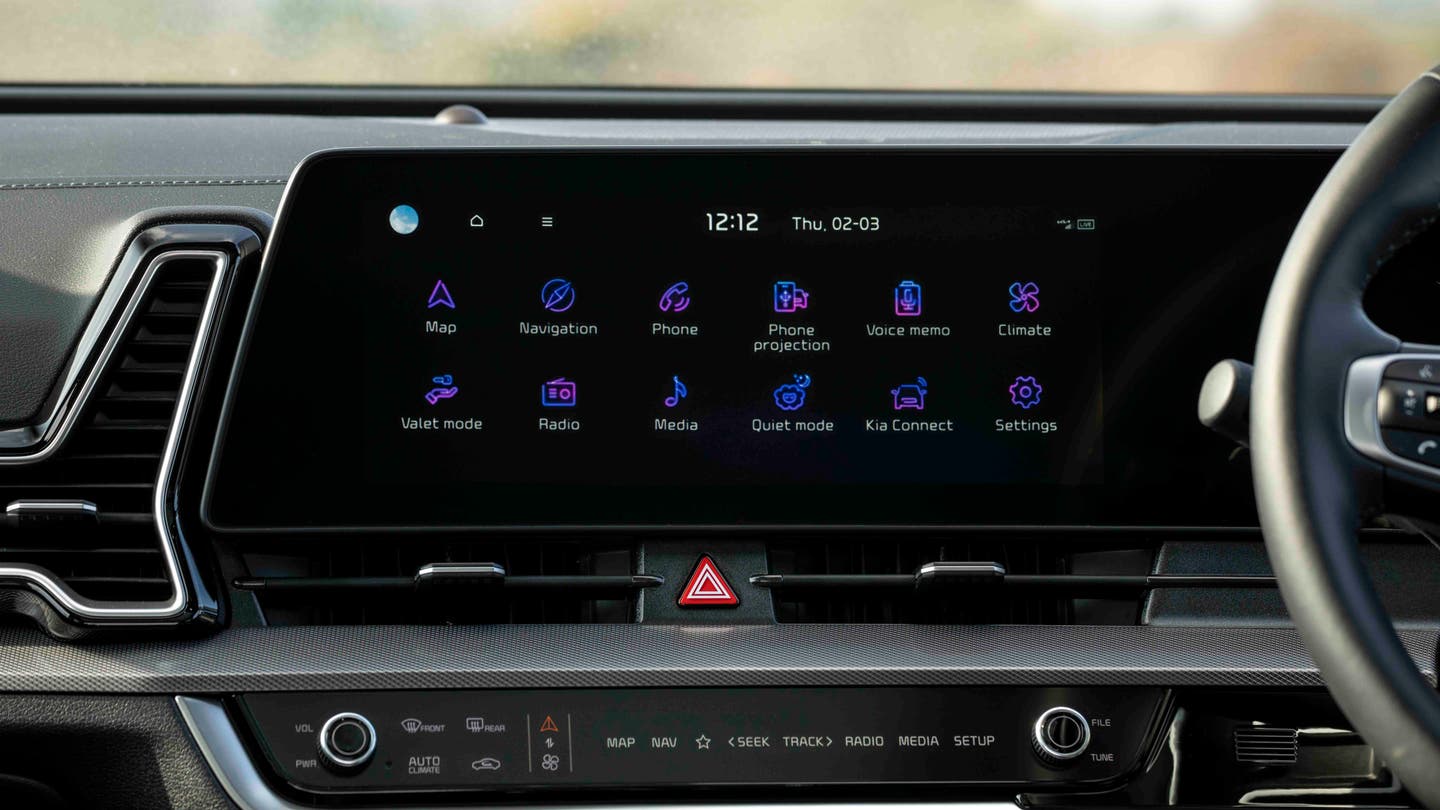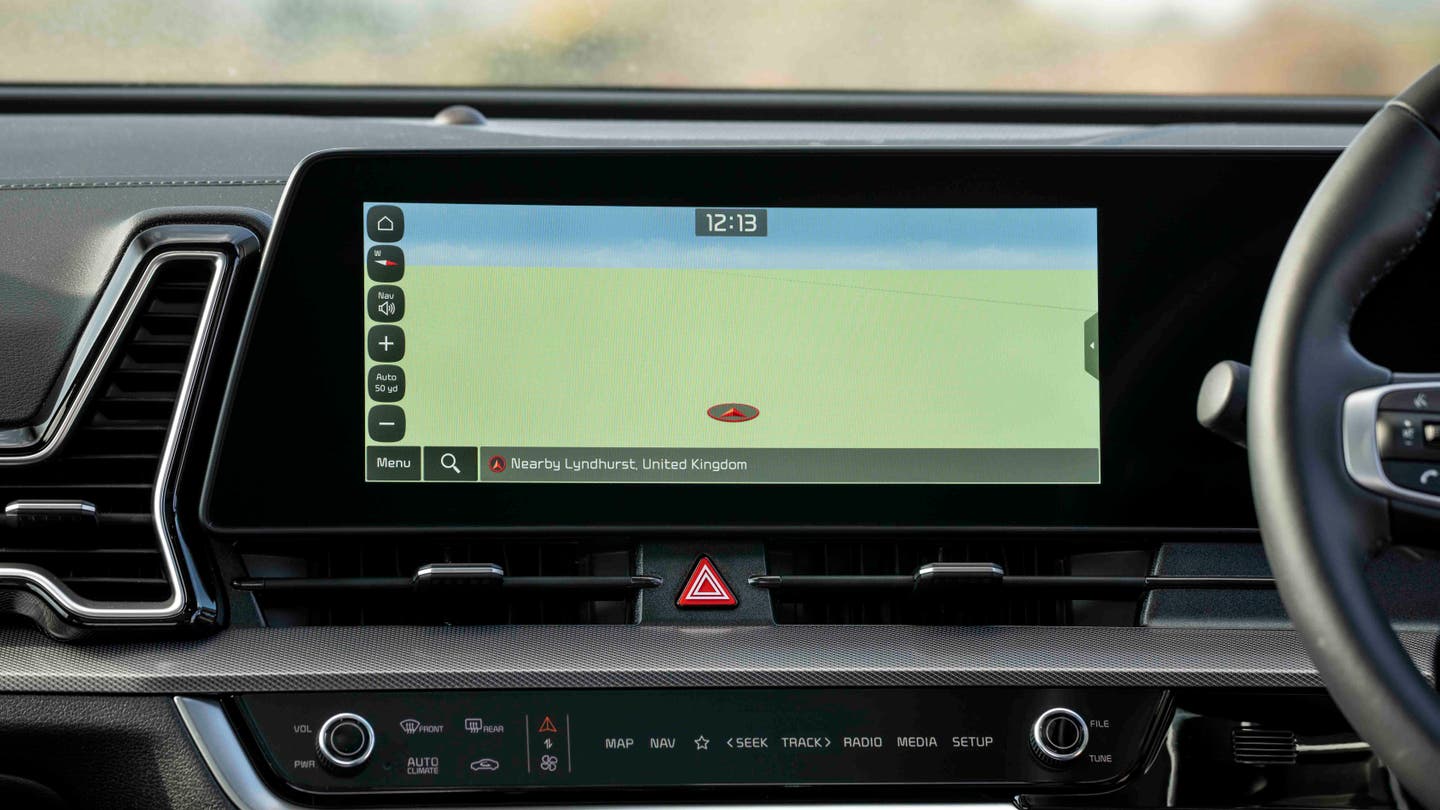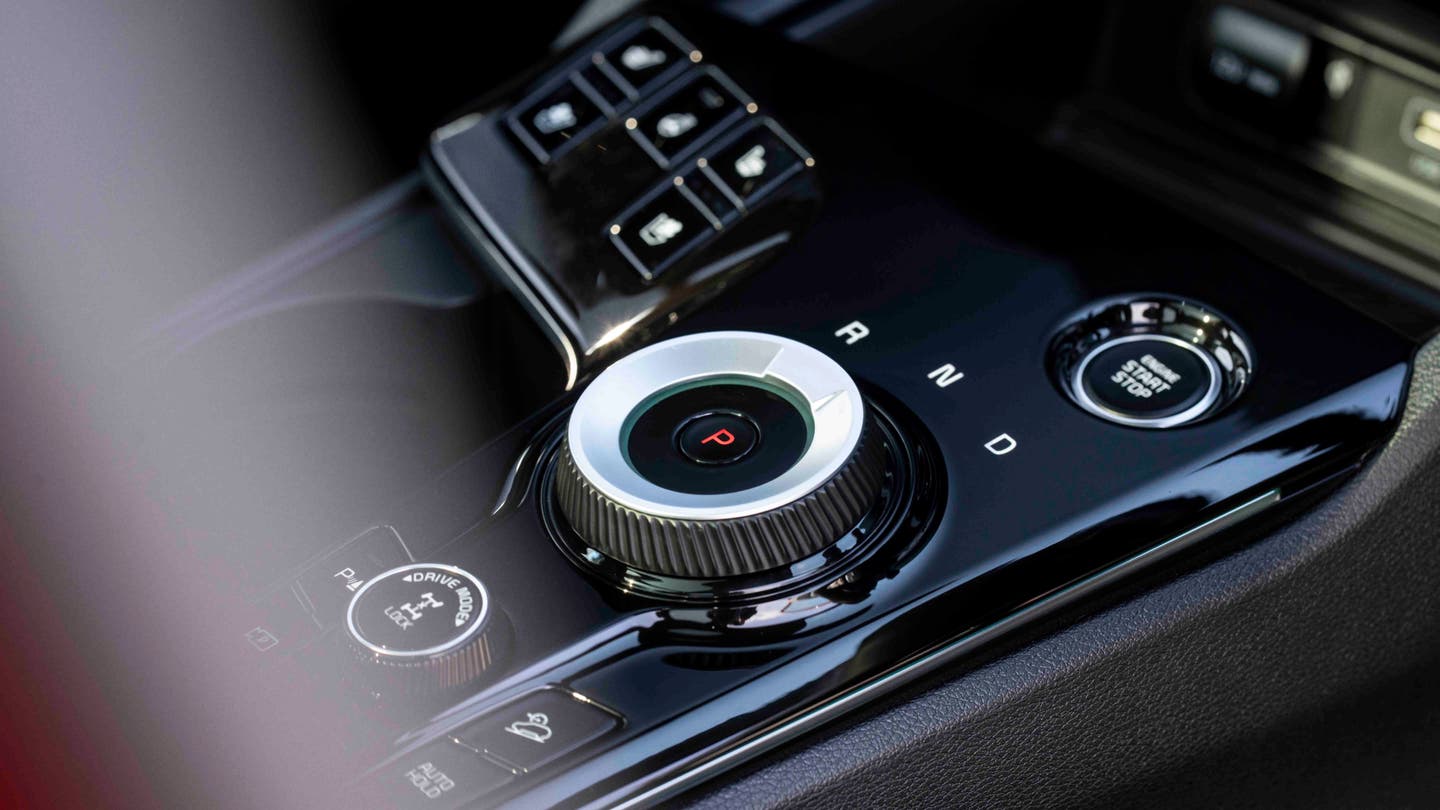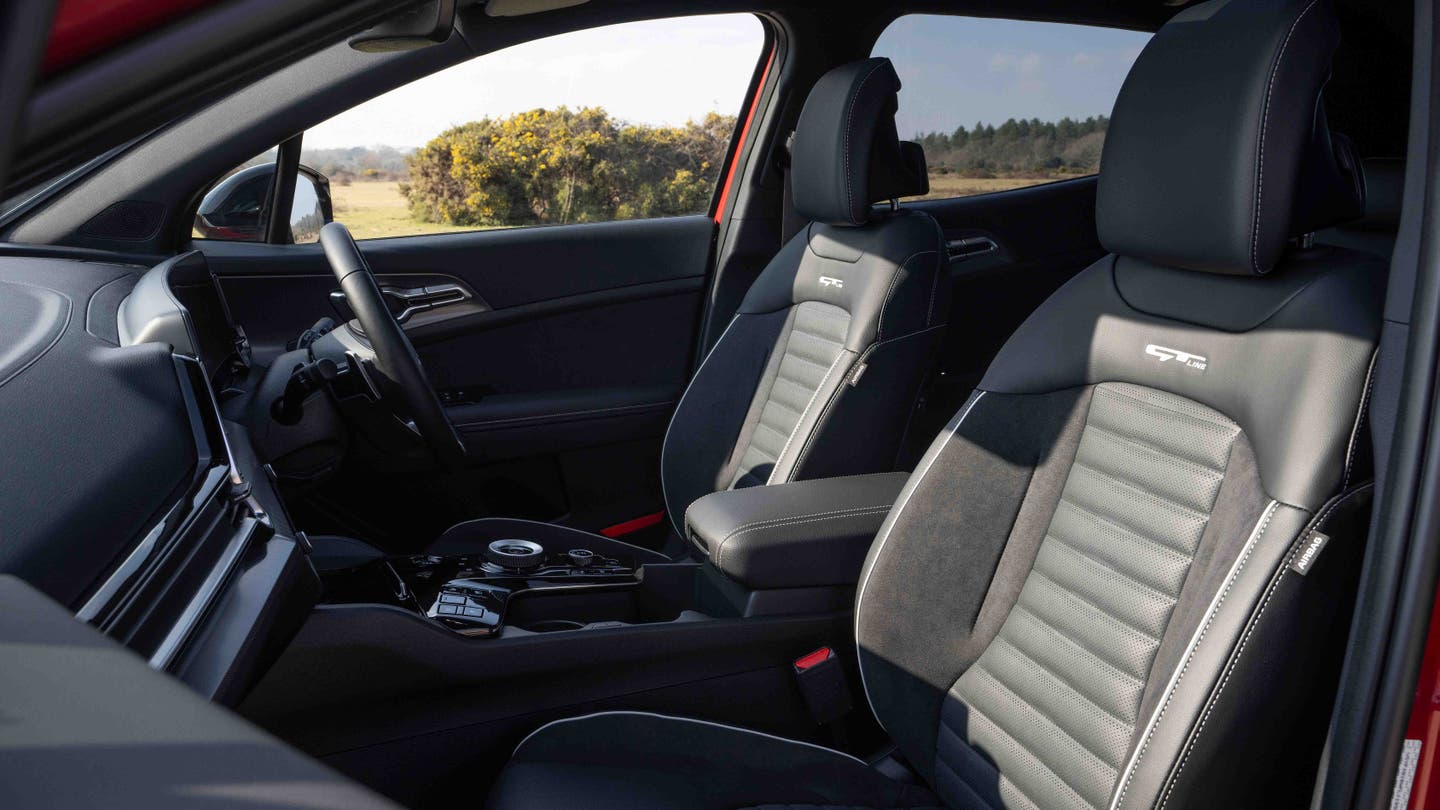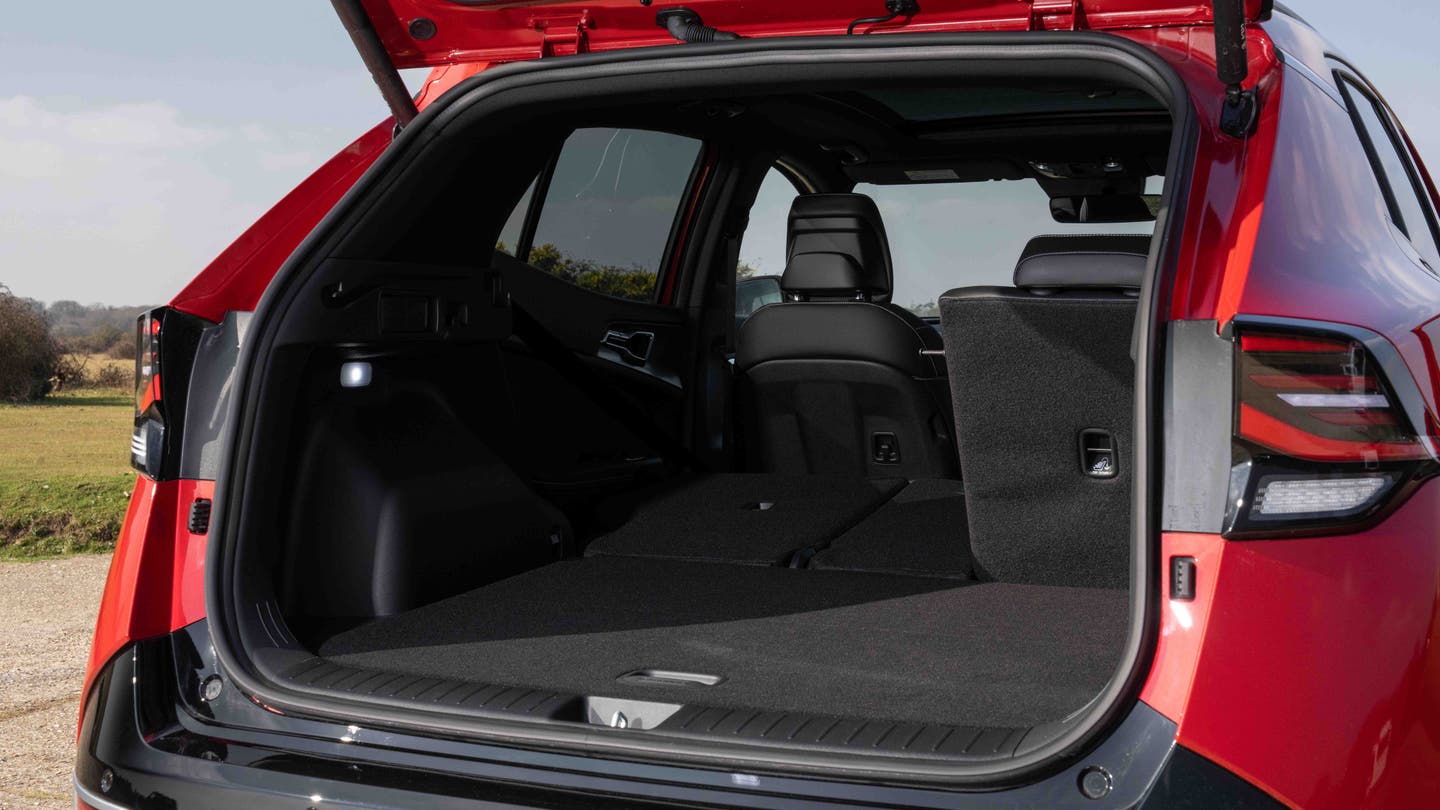 What we like:
High-tech interior and infotainment
Spacious boot
Hybrid and plug-in hybrid engine options
What we don't like:
Bold looks may put you off
Slightly fiddly temperature controls
Hybrid models are a bit noisy
Should I buy a Kia Sportage?
The latest generation of the Kia Sportage is one of the best family SUVs you can buy. It mixes a spacious, practical and high-tech interior with a wide range of engines – including plug-in and 'self-charging' hybrids. In short, it's a car with very few annoying foibles. 
The 2021-onward model covered by this review really tore up the design rulebook, and while some may adore its edgy spaceship-esque front end, those who want something a bit more conservative would be well served by the more sedate-looking Volkswagen Tiguan.
Sitting inside where you can't see the Kia's controversial exterior, you're treated to a range of big screens including a strip below the infotainment system that looks after both the climate controls and shortcut buttons for the infotainment system. It's a little fiddly to use because you have to press a button to flick between the two sets of virtual buttons. It's the interior's biggest flaw.
Despite this, the Kia Sportage sits very close to the top of a crowded SUV class that includes the Peugeot 3008, Ford Kuga, Nissan Qashqai and the mechanically identical Hyundai Tucson.
Interior and Technology
Look at the interior of the new Sportage in Kia's official photos (the ones we're using here) and you'll likely be impressed by the two 12.3-inch screens – one for the driver's display and one for the infotainment system. This pairing is undoubtedly impressive, and both screens are sharp, easy to use and the central screen is responsive to the touch.
However… you only get both large screens on mid-to-high-spec models. Entry-level Sportages get a smaller and simpler driver's display coupled with a smaller eight-inch infotainment screen. All models get Apple CarPlay and Android Auto, but you'll need to plug in to make it work.
In terms of comfort and tech, the Sportage is generally well equipped. Top-spec GT Line S models get heated and ventilated leather seats that wouldn't feel out of place in a Mercedes, but even entry-level '2' cars get a reversing camera (with front and rear parking sensors), dual-zone climate control and automatic headlights.
Practicality
If you're after an SUV that'll fit grown adults in the back, you need to stick the Sportage on your shopping list. Kneeroom, headroom and footroom are fine for a 6'3" adult sitting behind their own driving position. The rear seats also recline for extra comfort but they don't slide back and forth as you'd find in a Volkswagen Tiguan. Back-seat Sportage passengers can rejoice, however, in the fact there's a USB-C socket on the side of each front seat, so everyone can charge on the go. Some models include a built-in coat hanger on the back of the front-seat headrests, which are handy for storing wet jackets or freshly dry-cleaned suits.
The practical theme continues with the huge 591-litre boot space, which has underfloor storage… unless you buy the hybrid or plug-in hybrid versions, which lose about 100 litres of space. You can flip the split-folding rear seats down using levers at the side of the boot, so you don't need to open the rear doors to stow your IKEA haul. Delightful.
Engines and performance
You can get the latest Sportage with a couple of petrol engines, as well as a plug-in hybrid and a 'self-charging' hybrid. A diesel was very briefly offered and is rare.
The regular 1.6-litre petrol engine has 150hp. It's smooth and capable of 42mpg and a 0-62mph time of 9.9 seconds – but it's only available with a manual gearbox. There's a mild-hybrid version of the same engine which comes with a seven-speed dual-clutch automatic, and this can also come with four-wheel drive.
Prefer diesel? You might struggle with the latest Sportage. There's a 1.6-litre option with 115hp in manual cars or 136hp when paired with the auto 'box, which again can come in 4x4 flavour, but the diesel engines were discontinued after a year or so.
The self-charging hybrid electric vehicle (HEV) version of the Sportage comes in either front- or four-wheel-drive, has 229hp and can travel short distances on electric power alone, but the petrol engine is a bit raucous when it kicks in. 
Meanwhile the plug-in-hybrid (PHEV) version gets a whopping 265hp, four-wheel-drive and can travel 43 miles on electric power alone if you're careful. It does weigh 400kg more than the regular petrol version, and its fuel tank is 20 litres smaller. So unless you really want the zero-emission capability, we'd stick with a regular petrol or hybrid Sportage.
Driving and comfort
No matter your build, height or love of doughnuts (that's us), you'll get comfy behind the wheel of the Sportage thanks to a large range of adjustments in the steering wheel. Most models also have manually adjustable seats, but keep an eye out for '3', 'GT-Line S' and 'Launch Edition' models for electric adjustment.
All Sportage models come dripping in enough safety tech to earn it a five-star Euro NCAP rating from 2022 – you get lane-keeping assist, automatic emergency braking with pedestrian detection and most models get radar cruise control.
While the big Kia doesn't handle like a sports car (because it isn't one), it gets down a country road safely and comfortably while staying at 60mph. It's also pretty refined on a motorway, making it an excellent do-it-all family cruiser.