Loads of families have swapped their old hatchbacks or saloons for high-riding crossovers and SUV – here are our favourite picks for family buyers
While SUVs and crossovers have been around since the early '90s, growing families and a desire for more space and a higher driving position has seen the crossover market surge in popularity. The majority of SUV crossovers are based on smaller cars in the manufacturer's range (e.g. the Volkswagen Tiguan is based on the Volkswagen Golf platform) so offer the easy ergonomics of a car with the cabin space and boot size of a 4x4.  
We've put together a list of our favourite family SUVs, all available in store or online with our team of experts ready to help you with any questions you may have.
Best small family SUV – Renault Captur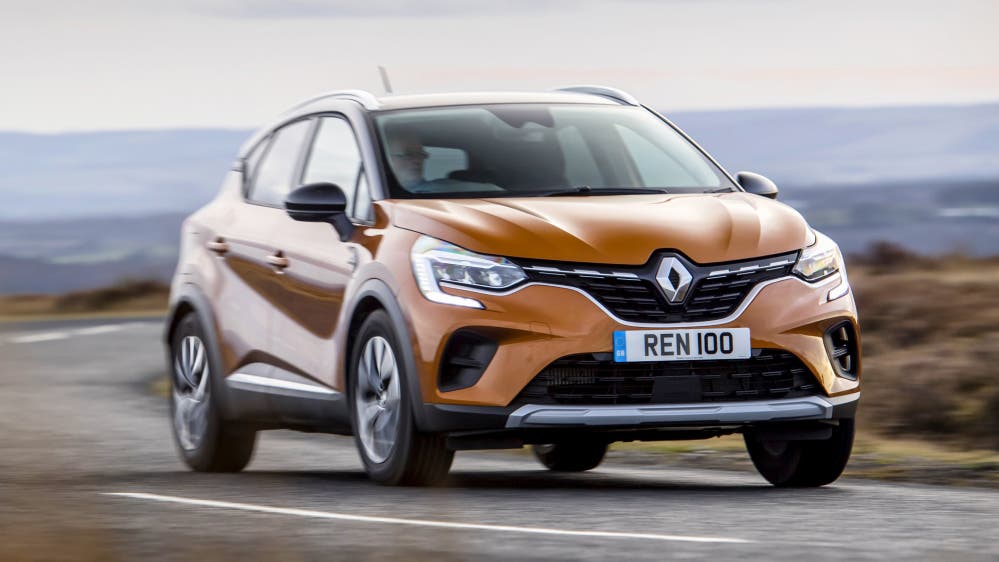 The Renault Captur often comes up cheaper than equivalent versions of the Ford Puma or Volkswagen T-Cross on the nearly new market, which makes it all the more impressive that the Captur is so good. The latest-generation Captur, marked out by its C-shape headlights, has one of the best interiors you'll find in a small SUV – it feels well-built and high quality, with lots of fancy equipment offered.
One of the Captur's party pieces is its sliding rear bench, allowing you to boost passenger space or boot space to suit your needs. When the seats are fully pushed back, there's room for tall adults and a competitively sized boot. Slide the seats all the way forward, however, and you'll have a huge 536-litre boot – that's more than many estate cars, although rear legroom is minimal in this position. You also get a false floor that can create a flat cargo area when the seats are folded.
View used Renault Captur cars for sale
Best mid-size family SUV – Kia Sportage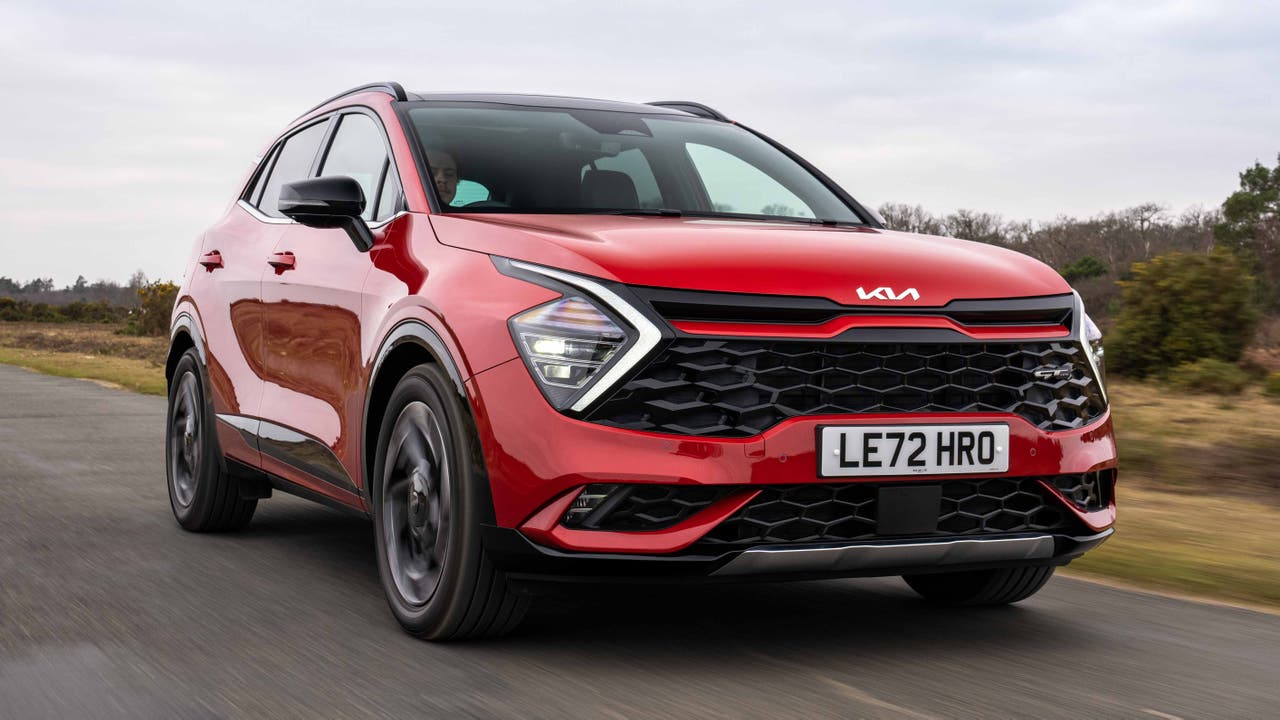 The last-generation Kia Sportage has found thousands of homes in the UK. Its long warranty, generous kit list and spacious cabin struck a chord with many buyers. If that, plus reliability, comfort and the availability of four-wheel drive all sounds good to you, we have lots of great-value Sportages for sale.
On the back of that car's popularity, Kia could have rested on its laurels with the latest-generation car (pictured). But Kia has given the new Sportage even bolder styling, even greater practicality and an ultra-modern interior borrowed from its flagship electric car, the EV6. It has overhauled the engine range, too, with hybrid and plug-in hybrid engines being offered on the Sportage for the first time.
Buy a used Kia Sportage
Best large SUV for families – Skoda Kodiaq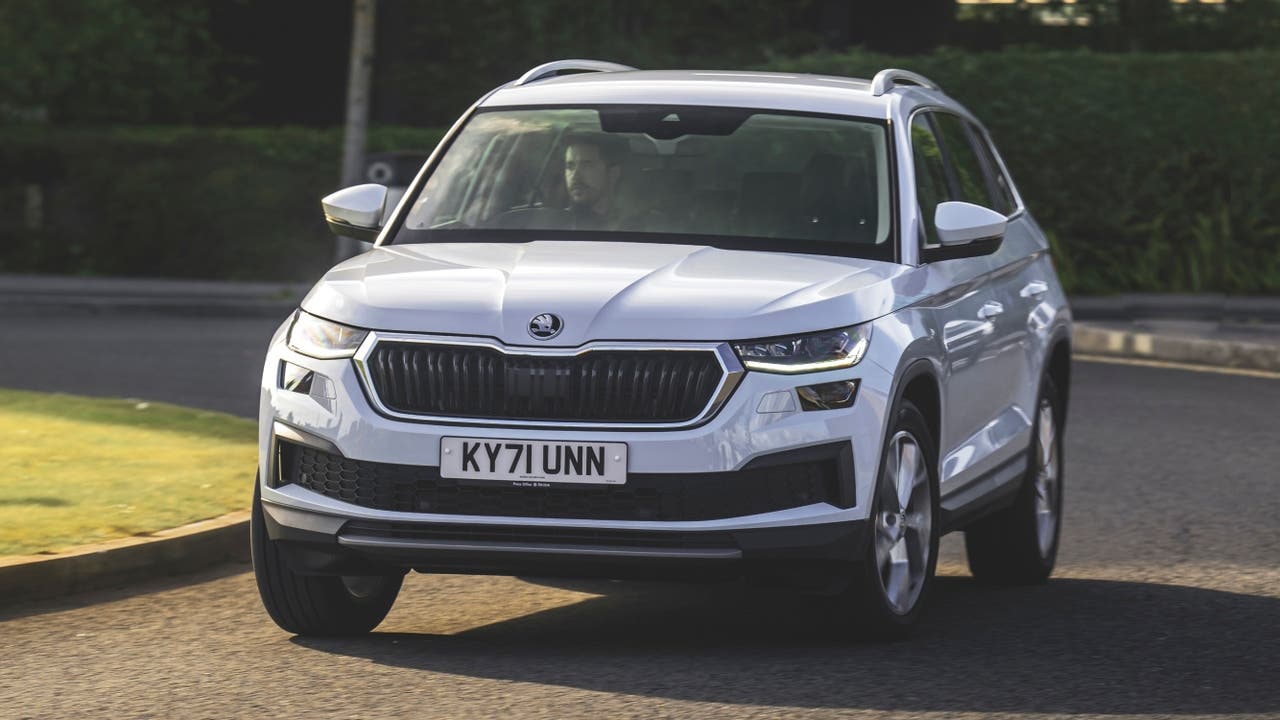 The Skoda Kodiaq is the largest model with the winged arrow badge, but it still features the same qualities you get in any Skoda. Namely smart styling, an intuitive and practical interior, an assured driving experience and clever features that make family life just that bit easier. As you'd expect, the Kodiaq offers more space than the smaller Karoq and Kamiq SUVs. Most Kodiaqs come with seven seats, adding the versatility of a third row when you need it or a massive boot when you don't.
While some seven-seater cars have tight back seats, the Kodiaq can accommodate adults for short journeys. It may not be on your list if you're after a car with three Isofix points across the middle row, but it's otherwise a very appealing and complete family SUV.
Browse used Skoda Kodiaq cars for sale
Best affordable family SUV – Vauxhall Grandland X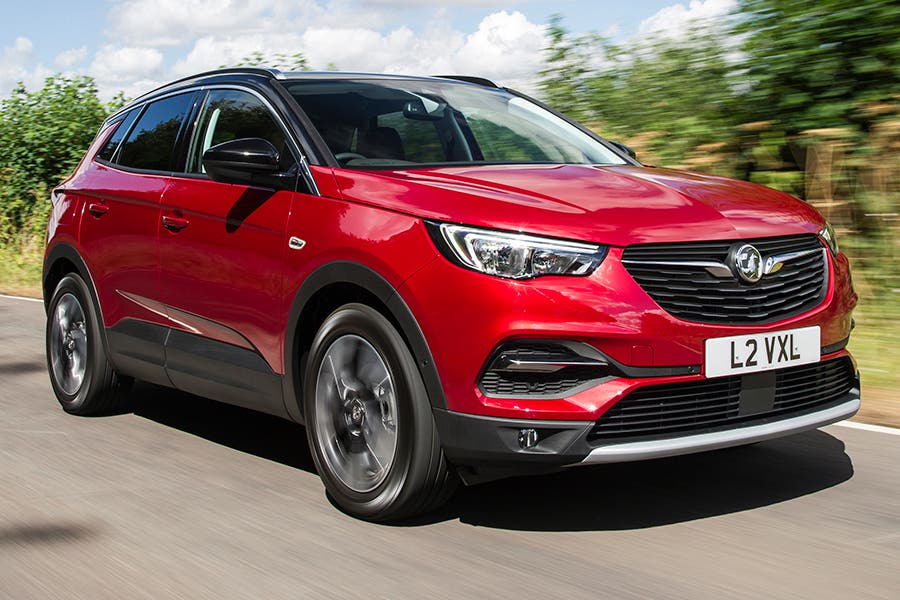 You don't have to break the bank if you need the space of a family SUV. As we write this, nearly new Vauxhall Grandland X models start from around £200 a month – or about the same price as many superminis. But you won't feel like you've cheaped out in the Grandland X. Its intuitive interior features plenty of solid-feeling materials and an appealing equipment list, including alloy wheels, smartphone connectivity, parking assistance and cruise control.
The Grandland is Vauxhall's largest SUV and brings impressive rear-seat space and a large 514-litre boot. There are economical petrol and diesel engines, as well as a couple of plug-in hybrid models that offer a good-value avenue into electrification. These hybrid versions can drive for up to 40 miles on electric power with a fully charged battery, and doing that regularly will drastically cut your petrol costs.
Take a look at our choice of Vauxhall Grandland X for sale
Most economical family SUV – Ford Kuga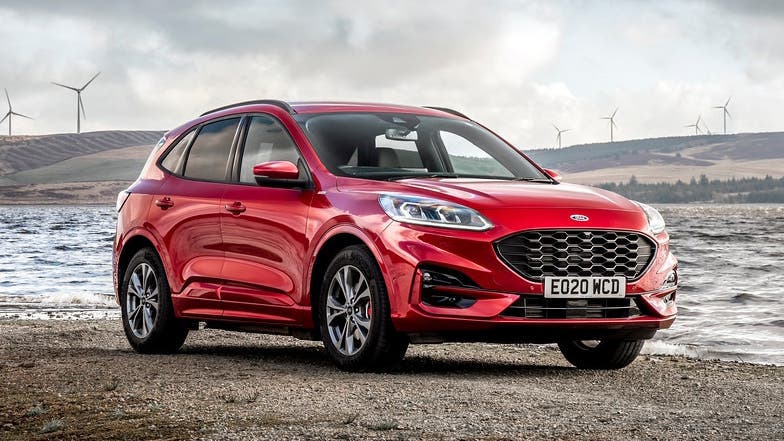 Along with the Nissan Qashqai, the Ford Kuga is one of the default family SUV choices for many buyers. And, if you're overwhelmed by the list of SUVs available, sticking with the Kuga is a good idea. The latest one has much better interior quality than before, plus a lot more space and family-friendly features.
Of course, there are petrol and diesel engines, which are capable of 40mpg and 50-60mpg respectively but, this time around, the Kuga also comes with hybrid and plug-in hybrid options. The hybrid returns over 50mpg without needing to be plugged in, while the Kuga PHEV boasts official figures of 200mpg and a 35-mile electric range. Getting close to that MPG figure requires lots of short journeys using battery power but, if that sounds like your driving habit, the plug-in Kuga has the potential to be very economical.
Search used Ford Kugas for sale at Motorpoint
Safest SUV for families – Nissan Qashqai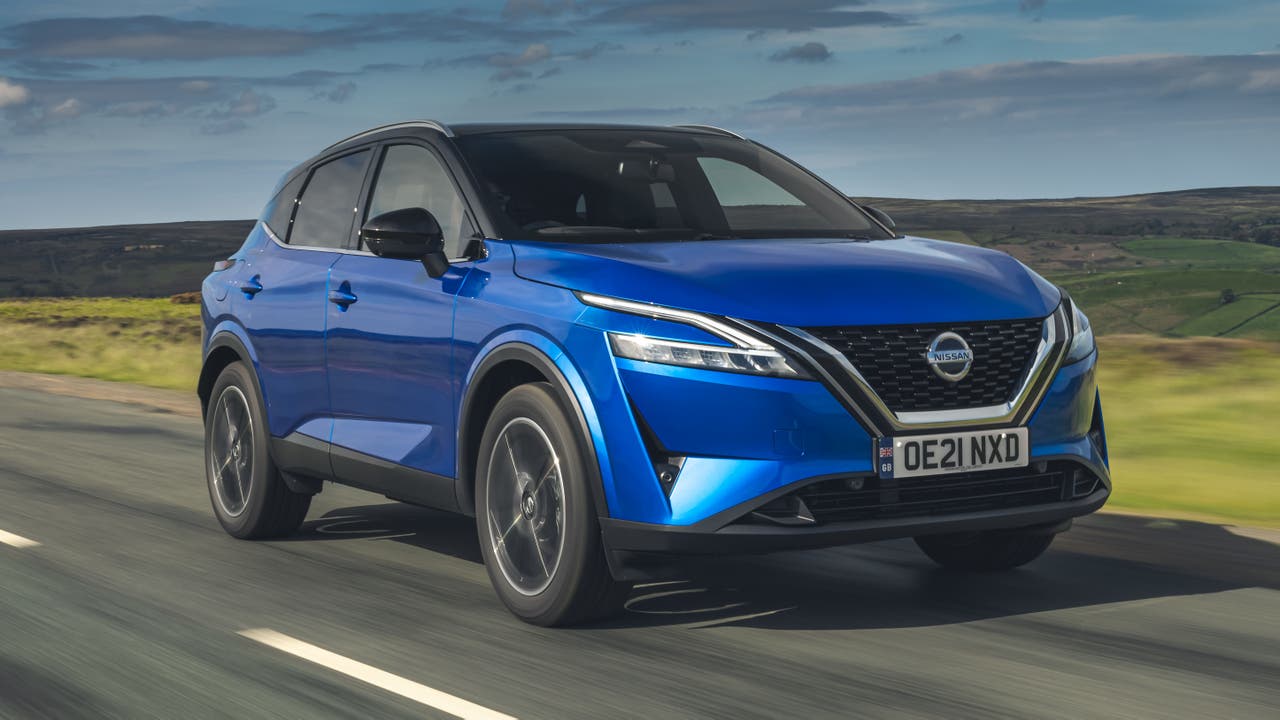 The original crossover is still one of the best, especially if you're after a car that's as safe as houses. When it was tested by Euro NCAP in 2021, the latest Nissan Qashqai scored 91% for both adult and child protection, plus a 95% score for its safety features. These include blind-spot monitoring, lane-keeping assist, autonomous emergency braking including detection of pedestrians and cyclists, and a driver fatigue alert.
Nissan has given the latest Qashqai bolder – albeit familiar – styling and a much more modern interior with a good mix of digital and analogue controls. It's a bit more spacious, too, which has ensured the Qashqai can keep up with its long list of rivals. If you're upgrading from the outgoing Qashqai, you'll like the new one.
Find a used Nissan Qashqai for sale at Motorpoint
Best hybrid family SUV – Hyundai Tucson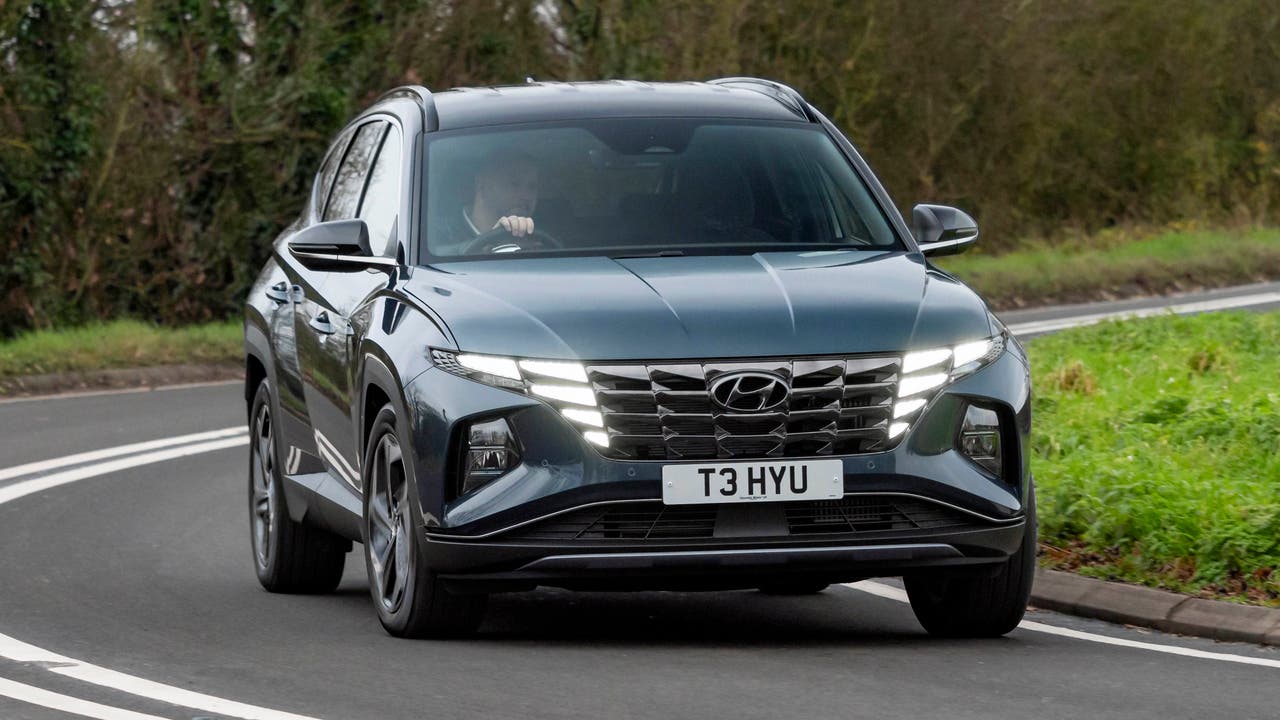 Among the many changes introduced on this generation of Hyundai Tucson were a pair of hybrid engines – one that you have to plug in, and one that you don't. The plug-in hybrid is a little more expensive like-for-like but offers the potential for lower running costs if you can recharge the battery regularly, and those two factors will help guide your decision.
Whichever Tucson you pick, you'll get an arresting design with lots of slashes and creases, and that eye-catching light-up grille. The latest Tucson also packs a premium interior and Audi levels of tech, plus it also has one of the most spacious cabins in its class. Add in a grown-up driving experience and a long warranty, and the Tucson ticks a ton of boxes.
Take a look at our choice of used Hyundai Tucson cars
Best electric family SUV – Skoda Enyaq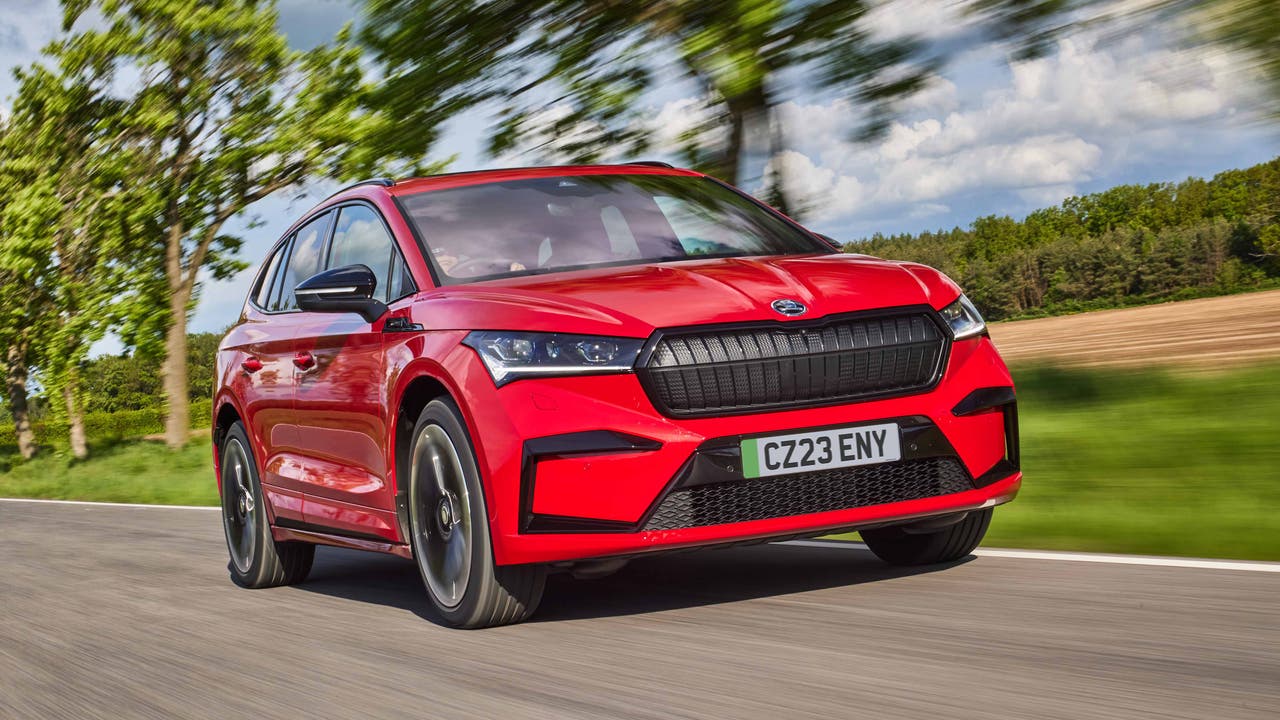 Ready to leave the petrol pump behind for good? You need something with a strong range figure and fast-charging. Many EVs offer this, but few have the space of the Skoda Enyaq. Skoda's first electric SUV has a palatial interior and a 585-litre boot, and an underfloor cubby to stash your charging cables. That's more than the Volkswagen ID.4 with which the Enyaq shares most of its parts.
Every Enyaq boasts an official range of at least 250 miles – over 330 if you get an '80' model with the biggest battery – and the ability to recharge to 80% at a public fast-charger in around half an hour. Plug in when you get to a motorway service station and you'll have enough charge for the rest of your journey by the time everyone has had a toilet break and a drink.
Buy a used Skoda Enyaq from Motorpoint
Best premium family SUV – BMW X1
BMW has a reputation for luxury, even in its more family orientated models. The X1 leads the way as its entry-level SUV offering in the lineup, sitting beneath the larger X3 and X5 models.  
Despite being relatively compact, the X1 still has a 505L boot, perfect for fitting in suitcases ready for your next family holiday. As with any BMW, the infotainment system is one of the best features, with pro media and traffic programming being essential for anyone regularly travelling.  
Regardless of trim level, all BMWs are well equipped from the factory with high-quality materials throughout. There are petrol, diesel, plug-in hybrid and, now, purely electric options, meaning the X1 should suit a lot of different buyers.
Search used BMW X1 cars for sale
Best luxury family SUV – Audi Q7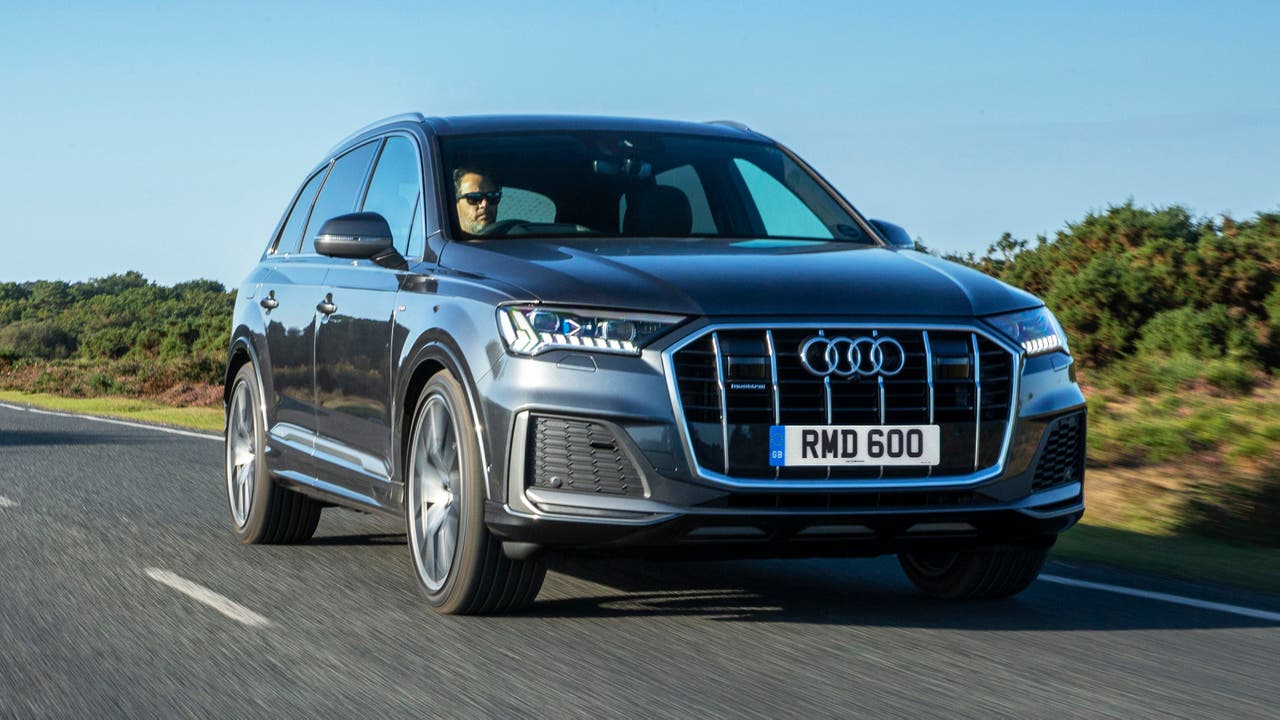 If you've got a healthy budget for your family SUV, the Audi Q7 is a top choice. For one thing, petrol and diesel cars get six Isofix points – they're on every passenger seat – so it works if you've got a large brood or if you're on football team transport duty. Adults can squeeze in the rearmost seats for shorter journeys, but they'll be very comfortable in the front and middle seats.
The Audi Q7 is fantastic on long journeys – whether that's a boring commute or an annual pilgrimage to a ski resort. But its massive boot and huge tech list makes it great for any family journey.
Browse used Audi Q7 for sale at Motorpoint
Shop SUVs and crossovers
Whether you are looking for an economical, prestige or super safe option, we can help find the right SUV or crossover for you. You can browse our entire range online, or view your own top picks in person at your local store. Take a closer look inside, or get a feel for owning it by taking one out for a test drive!