Happily, the days of kids in cars travelling on their parents' laps are long gone. That means everyone is much safer in the event of a accident, but also means parents with three or more little ones must hunt around for a car that can safely seat all their offspring.
To fit three separate child seats, a car needs at least three Isofix mounting points. Cars usually have two mounting points on the rear seats with a third on the front passenger seat, but this isn't the safest choice and substantially limits the car's practicality. The safest and easiest solution is to buy a car with three separate mounting points distributed among the second and third rows of seats. We've chosen our 10 favourite cars that fit three car seats and listed them alphabetically below.
1. Audi Q7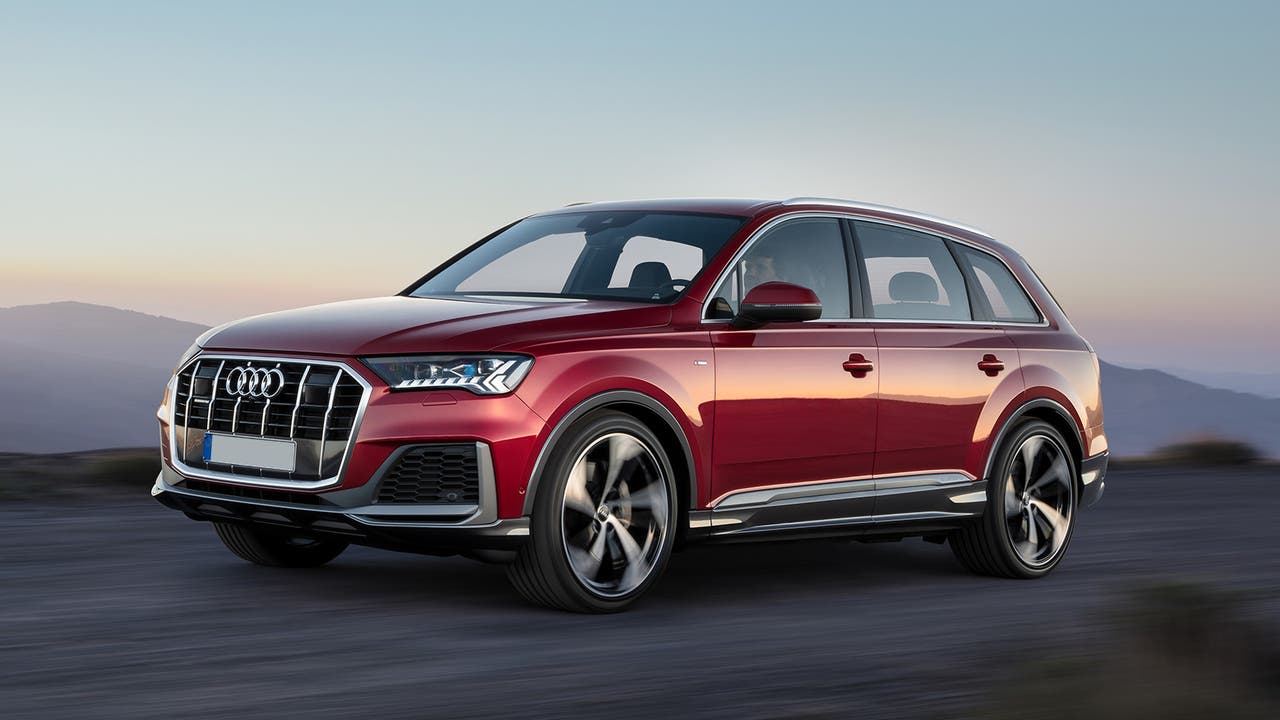 If you have a decent budget to play with, consider the premium Audi Q7. This sizeable SUV is the practical sibling to the sportier Q8 and features a spacious seven-seater cabin. What's more, the second row features three separate rear seats, each with its own Isofix mounting point – something its direct rivals from Mercedes and BMW miss out on. The tall cabin and wide door openings make access to the back easy and the boot is simply enormous if you fold down the sixth and seventh seats.
Browse nearly new Audi Q7 cars
2. Citroen Grand C4 Spacetourer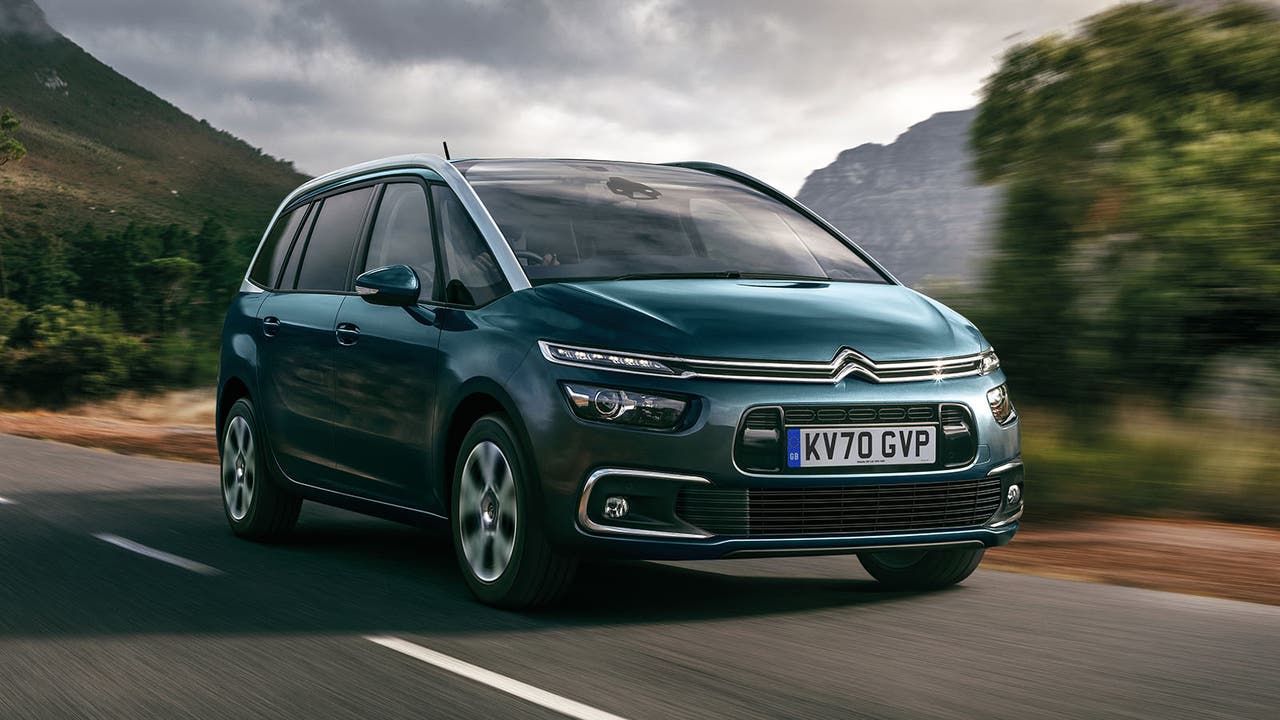 If your budget is a little tighter, the Citroen Grand C4 Spacetourer makes a fantastic choice, especially as a great-value nearly new purchase. Unlike many similarly sized family MPVs, the Citroen offers three separate rear seats on the second row – each with Isofix points. That means you can fit three child seats across one row, allowing the whole family to appreciate the Grand C4 Spacetourer's quirky styling and pillowy soft ride quality. Grand C4 Spacetourers also gain a small third row for more passenger-carrying ability, or you can fold them down for a big boot.
Shop nearly new Citroen Grand C4 Spacetourer for sale
3. Ford Galaxy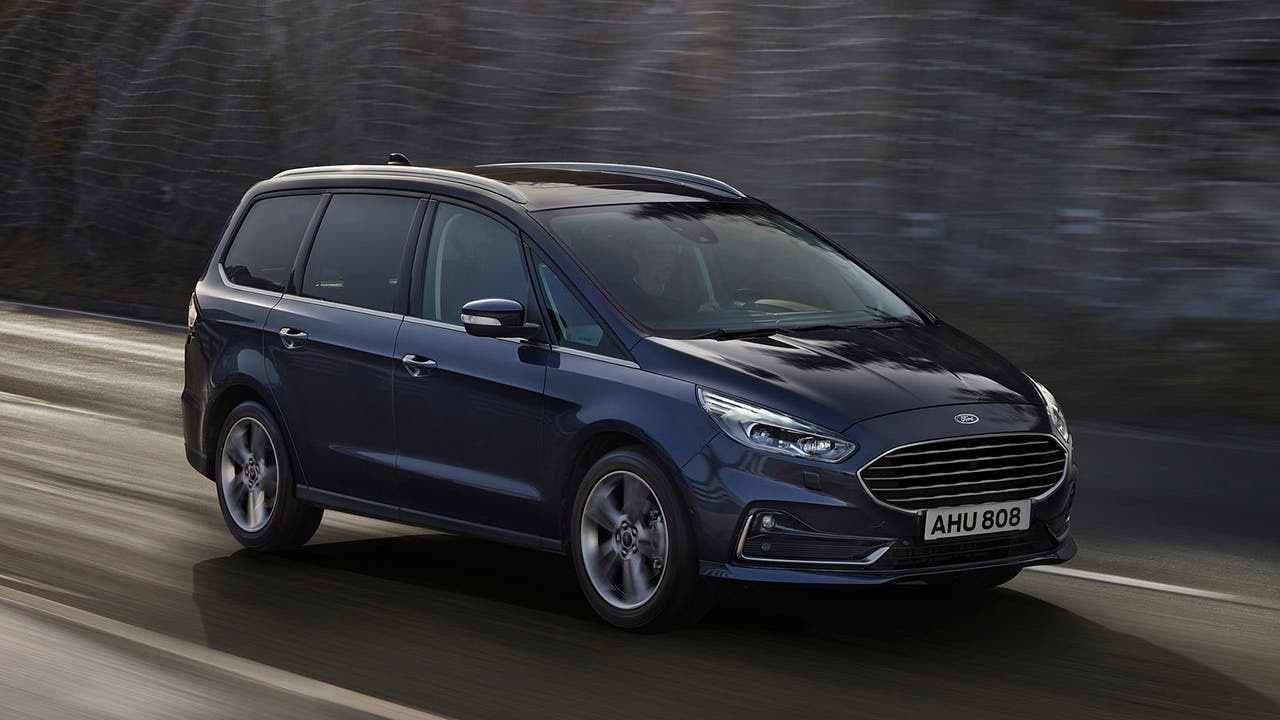 Think of an MPV and there's a good chance you'll picture a Ford Galaxy. This enormous people carrier might not be as fashionable as an SUV but it's been a firm family favourite for years thanks to its simply massive interior. All seven seats are large enough for adults – even in the third row – and there's plenty of room around the three individual seats on the second row to convince wriggling kids into their thrones. On top of all that, equipment lists are generous and the driving experience is easy and comfortable.
Check out nearly new Ford Galaxy cars
4. Ford S-Max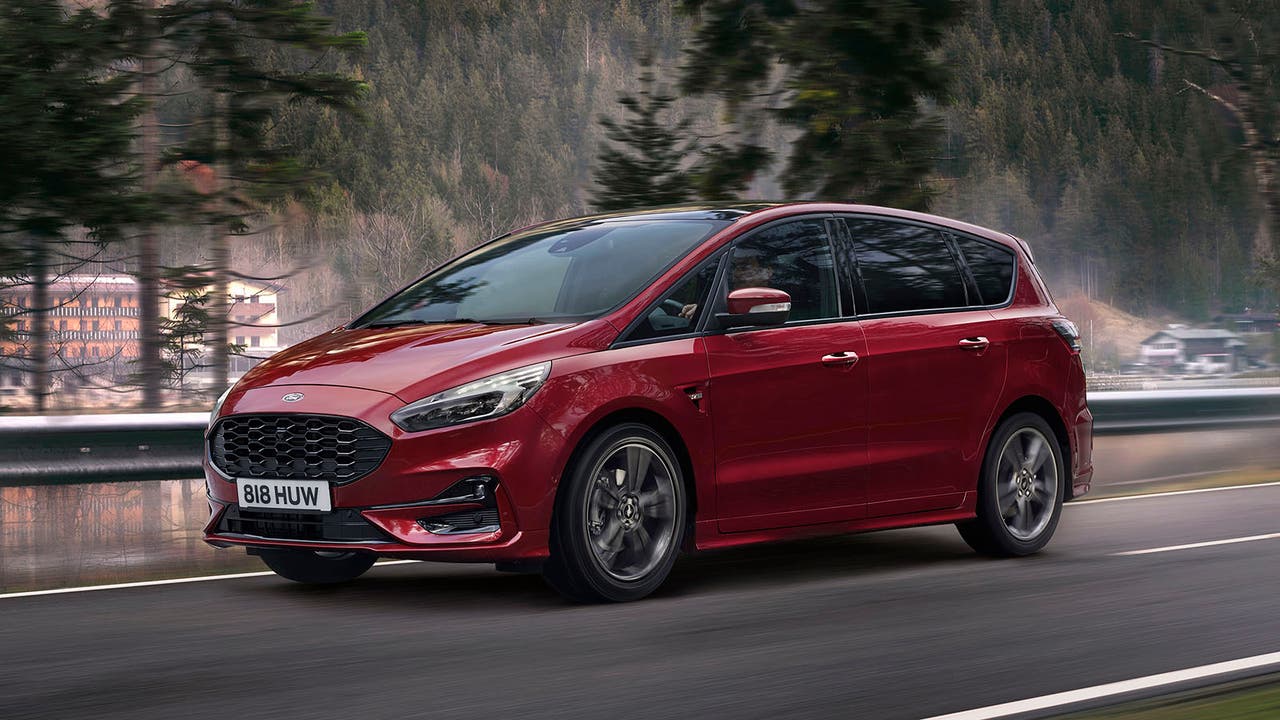 The Ford S-Max is another compelling large family car from the blue oval. If you're shopping for a nearly new Ford MPV, you might want to consider both the S-Max and the Galaxy so you can grab any particularly good deals that crop up. The S-Max has a slightly smaller body and more compact sixth and seventh seats than the Galaxy, but the middle row is essentially the same with three large, separate seats and lots of room to get kids sat down. You'll also find the S-Max is equally as good on the road, with easy controls and composed ride quality.
See nearly new Ford S-Max cars for sale
5. Land Rover Discovery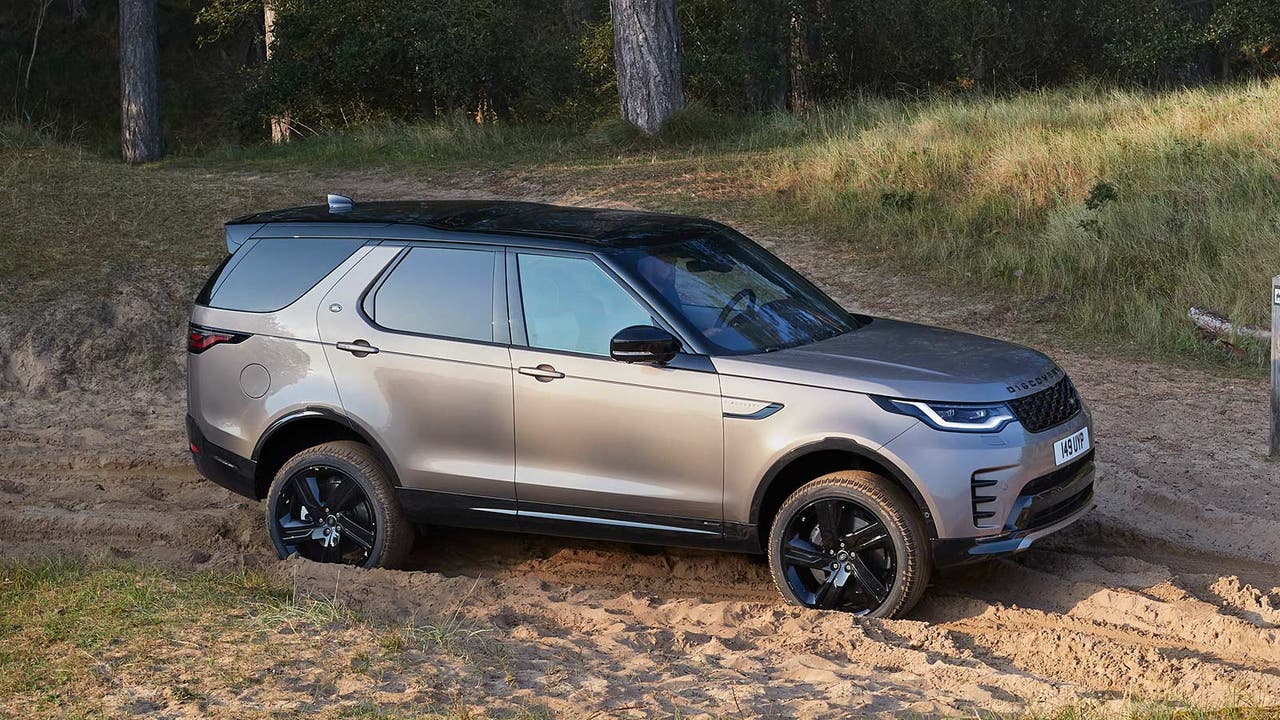 The Land Rover Discovery became an iconic family car almost from the moment it launched in 1989. While you don't get three separate seats on the second row, you do have five total Isofix points – one in the front passenger seat, two on the outer second-row seats, and two on each third-row seat. Plus, there's so much room in the interior, you don't need to be a contortionist to secure your child in their seat. Once out on the open road – or off it – the Discovery impresses with a wafty, comfortable ride and go-anywhere 4x4 ability.
Check out nearly new Land Rover Discovery cars
6. Mercedes GLB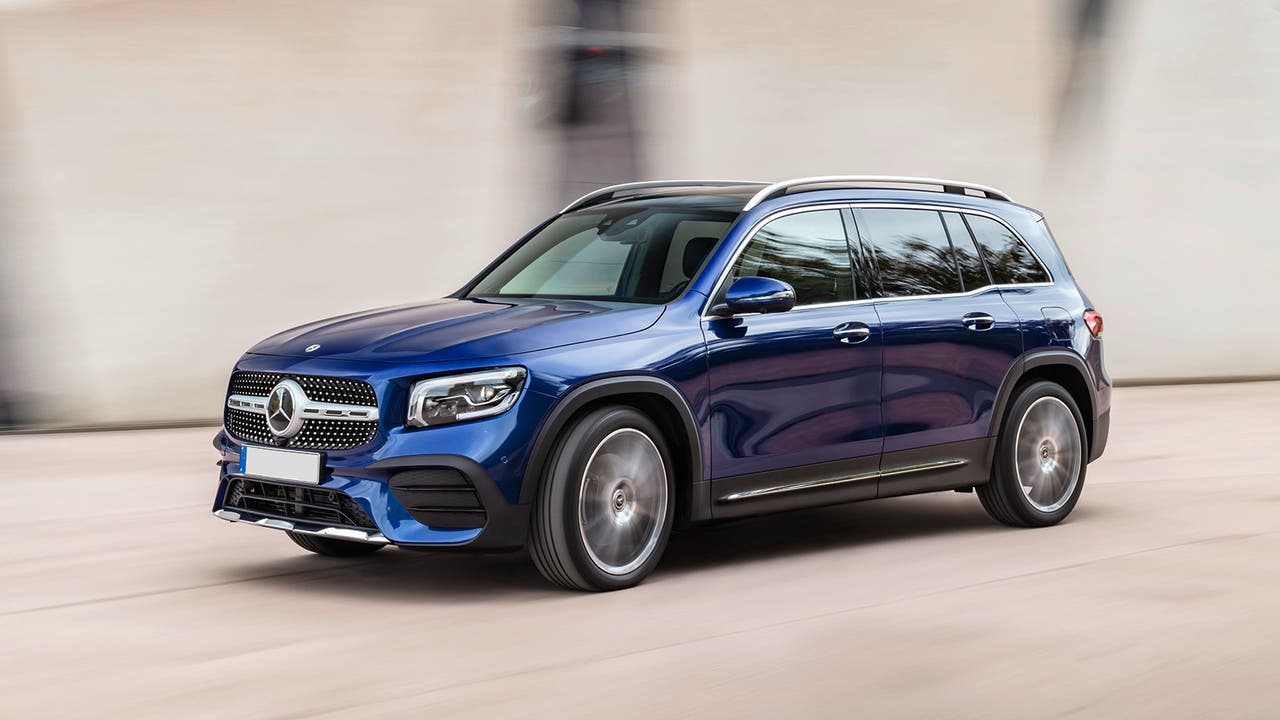 The Mercedes GLB is the larger, more practical sibling to the compact GLA and squeezes seven seats into its relatively small footprint. The second row doesn't feature three separate seats but, to make up for this, Mercedes has fitted Isofix points to the outer seats on the second row, and to the sixth and seventh seats in the rear. That means you've got plenty of choices when loading your kids into this practical family wagon. You'll also appreciate the Mercedes-like way it drives, with good body control, accurate steering and a comfortable ride.
Search nearly new Mercedes GLB cars for sale
7. Peugeot 5008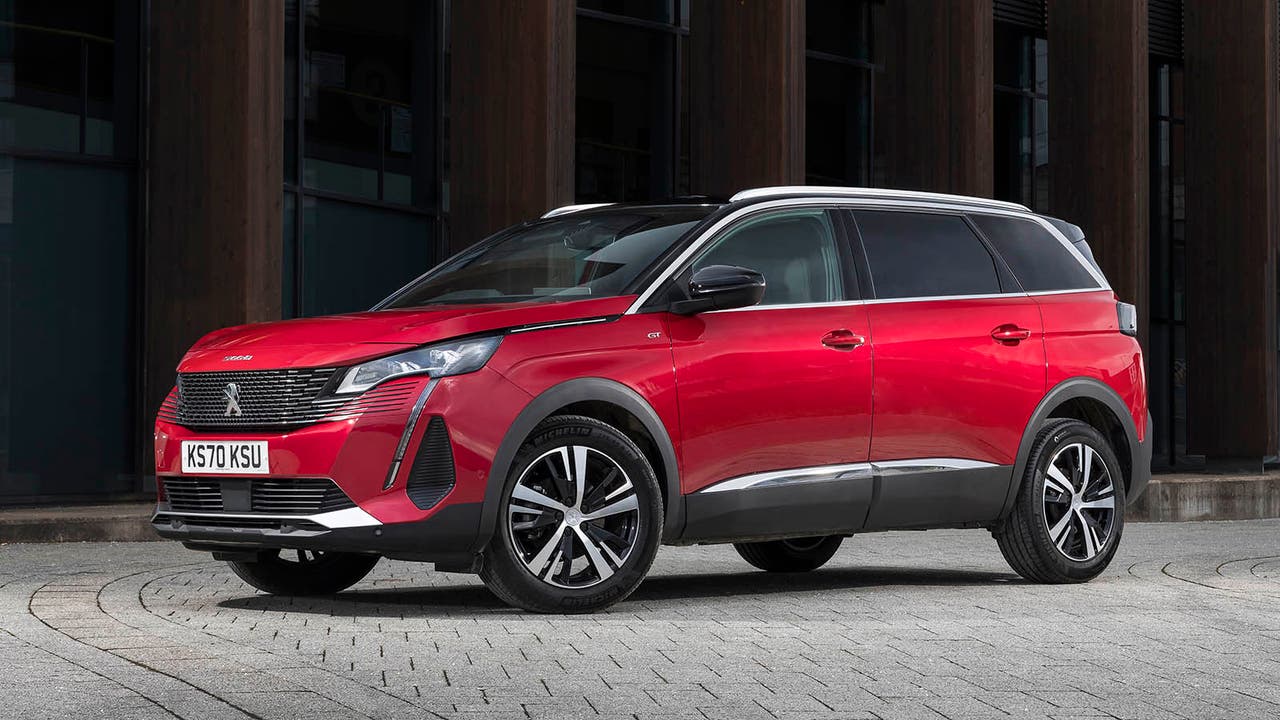 The 5008 is the largest car in Peugeot's lineup and also one of its best. You get seven seats in the spacious cabin, with three separate seats on the second row. The wide rear doors mean there's easy access to manoeuvre kids into place, while adult passengers on the second row will appreciate the individually sliding and reclining chairs. Where the 5008 really stands out, however, is in the cabin. You'll find plush materials, an eye-catching design and the brand's distinctive small steering wheel, which makes light work of parking manoeuvres.
View nearly new Peugeot 5008 cars
8. Peugeot Rifter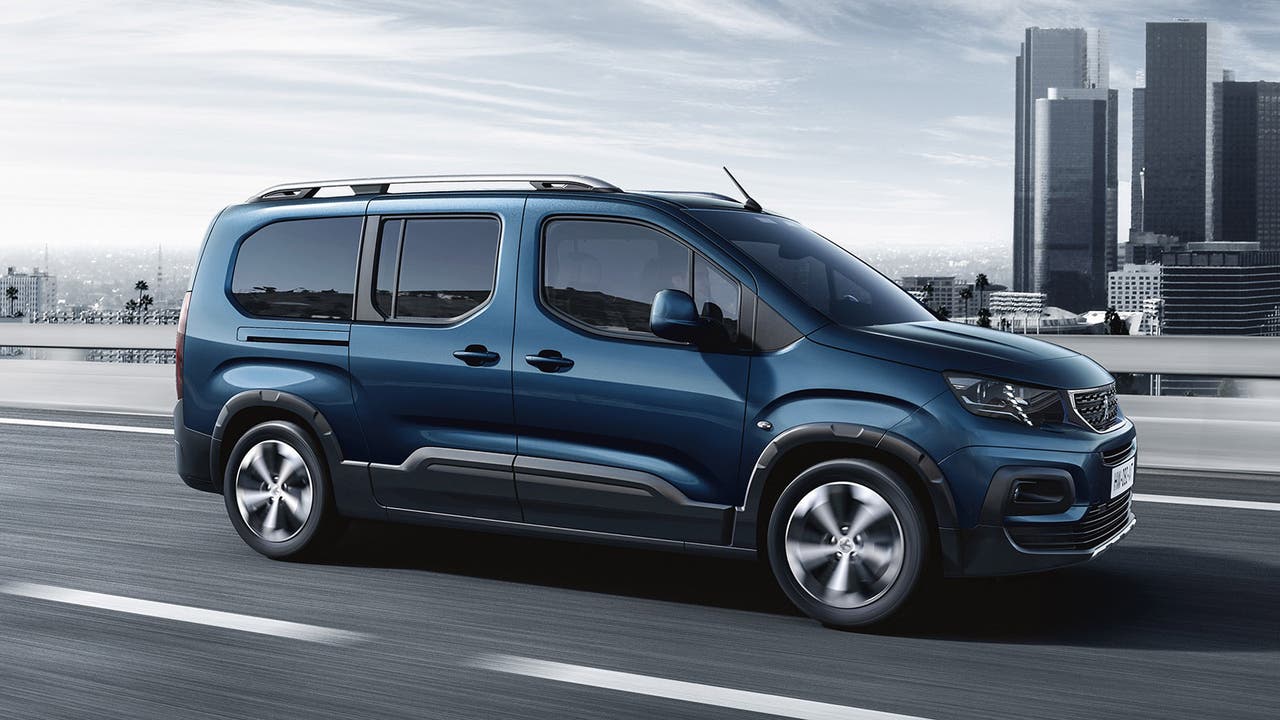 While the 5008 is stylish, it's not the cheapest option for buyers needing lots of space. To get a practical, stylish Peugeot on a smaller budget, take a look at the Rifter MPV. It borrows the practical body from the Partner van, and fits it with either five or seven seats. This means loads of passenger and cargo space, and three separate second-row seats. The styling is more rough and ready than the handsome 5008, but you still get plenty of premium equipment from Peugeot's car range. Also consider the very similar Citroen Berlingo and Vauxhall Combo Life.
Take a look at nearly new Peugeot Rifter cars
9. SEAT Alhambra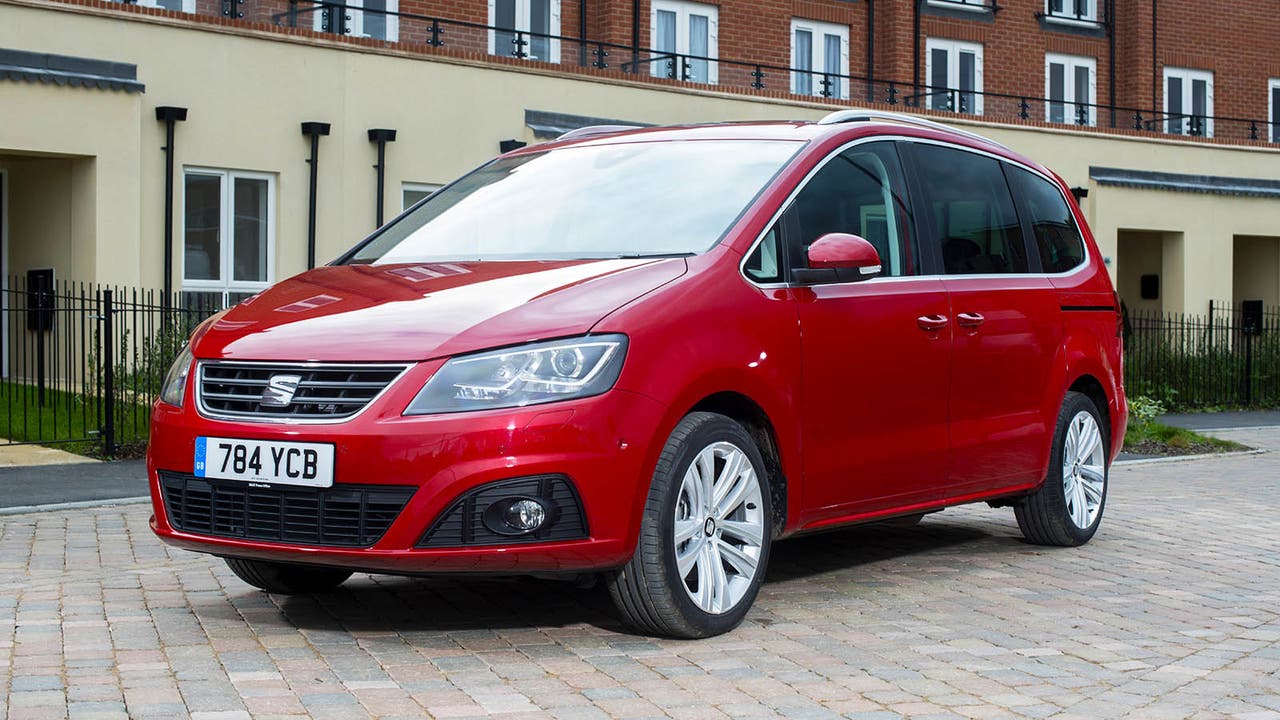 The SEAT Alhambra might've been discontinued in 2020 alongside the mostly identical Volkswagen Sharan, but nearly new examples are worth hunting down for their great value, vast cabin and solid build quality. There are three separate seats on the second row with lots of room to get kids safely buckled up and, unlike the similarly sized Ford Galaxy, the SEAT has sliding rear doors allowing super-easy cabin access. You also get smooth turbocharged engines borrowed from the wider VW-Group range and a fuss-free driving experience.
Shop nearly new SEAT Alhambra cars
10. Volkswagen Touran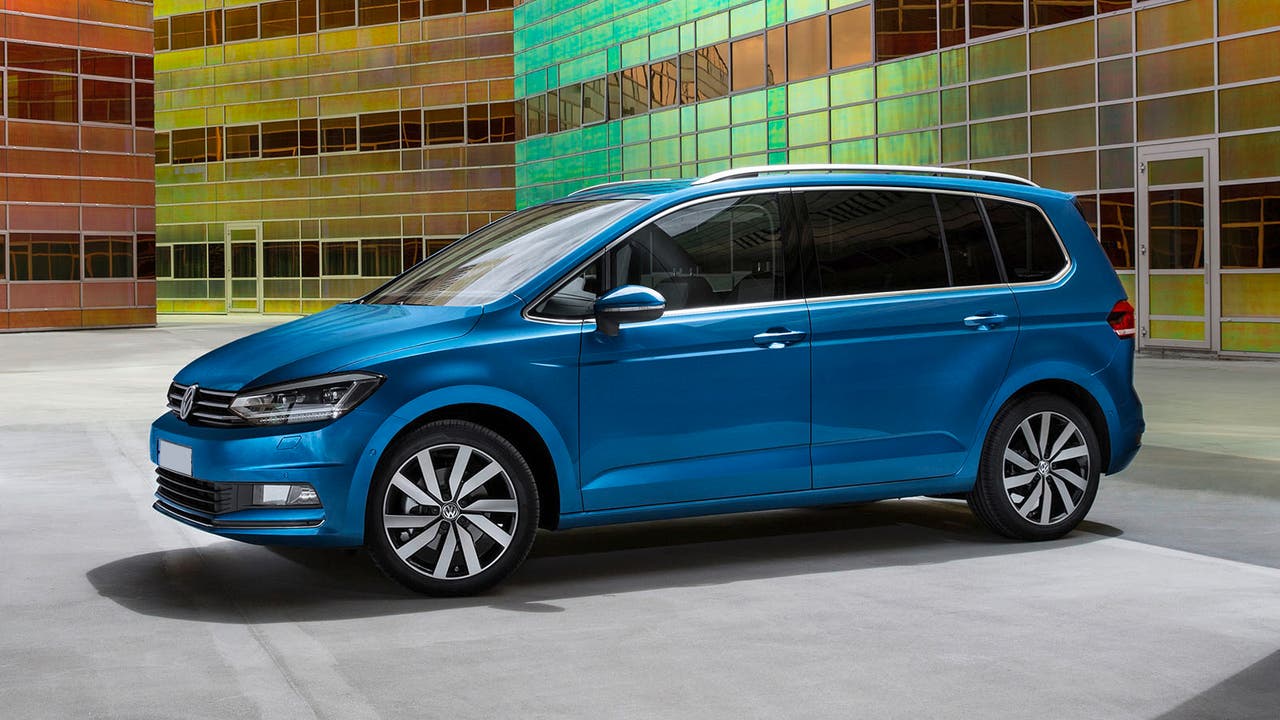 Like the S-Max, the Volkswagen Touran is a slightly smaller version of the brand's full-size MPV. You still get a van-like seven-seater cabin, but trade a little room from the boot and third row for a smaller body that's easier to park in tight spots. All the usual qualities you'd find in a Volkswagen are present and correct – smooth turbocharged engines, quality interior materials, and lots of easy-to-use on-board technology. It's also impressively easy to drive with light-yet-accurate controls and excellent refinement.
Browse nearly new Volkswagen Touran cars
Chosen the child-hauler for you?
Browse Motorpoint's enormous selection of nearly new and used cars – all sold with a warranty and backed by our Quality Standard. For more great choices, see our favourite nearly new SUVs or our favourite family hatchbacks.
Cars that fit three car seats FAQs