You'll see plenty of manufacturers offering 'mild-hybrid' petrol or diesel engines, but what are they, and can they drive on electric power alone?
Mild-hybrid electric vehicles (MHEVs) are a relatively recent invention, designed to reduce tailpipe emissions and improve fuel economy of petrol and diesel cars. They're also more affordable than conventional hybrids and plug-in hybrids. So what makes them whirr?
How does a mild hybrid work?
A mild hybrid car works by using a small battery pack and electric motor, which replaces the car's traditional starter motor and alternator. This motor is often called an integrated starter-generator, or ISG.
The starter-generator charges the battery as you coast or brake. This electricity is then used to help the engine when you accelerate, and to power the rest of the car's electrical components – thus saving the engine a job and leading to improved fuel economy. Some mild-hybrid systems use a 48-volt electrical system, so you may see them referred to as '48V' systems.
One trick mild-hybrids can often perform is to shut the engine down when you're coasting, saving you fuel. Don't worry – the ISG can restart the engine far more quickly than a regular starter motor, so power will come back near-instantly when you accelerate.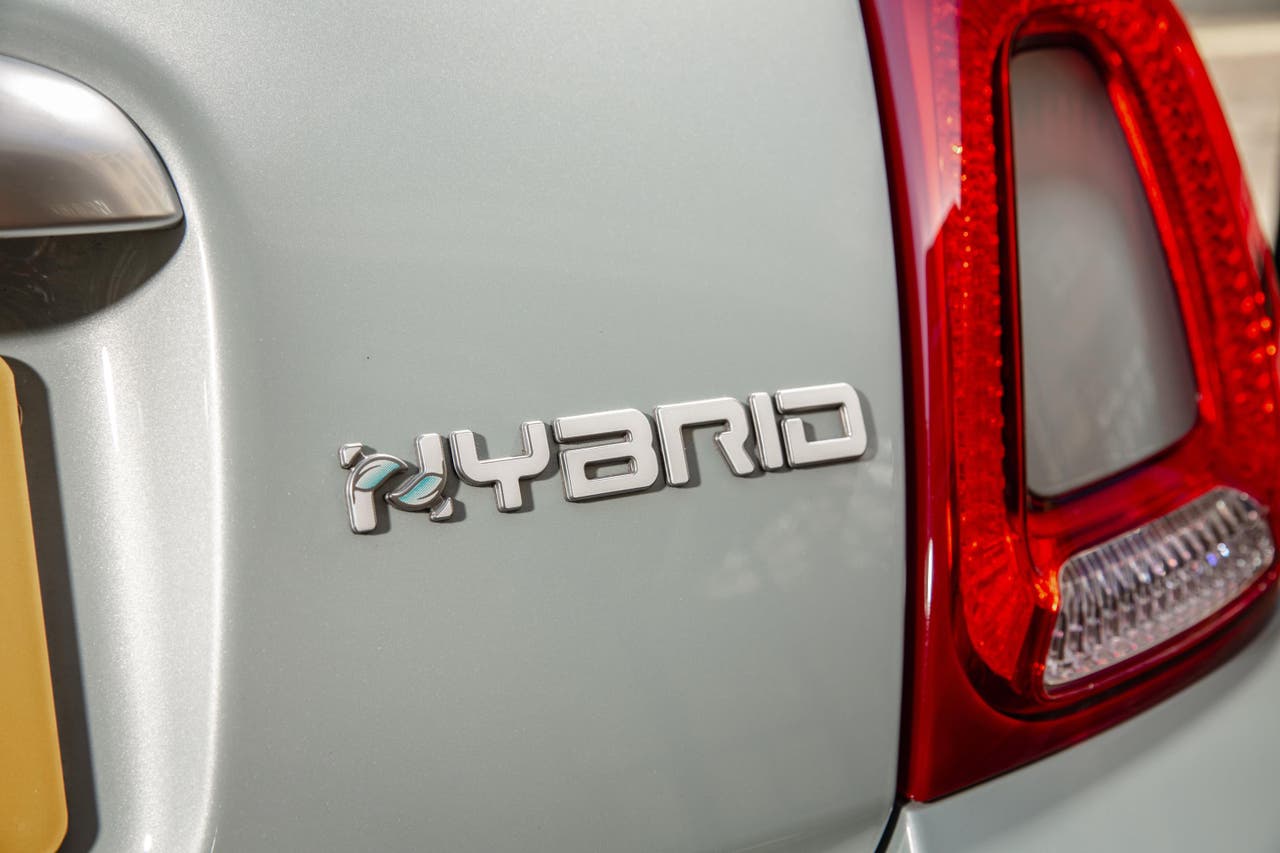 Can a mild-hybrid car drive on electric power?
Nope. Unlike full or plug-in hybrids, the mild-hybrid battery and motor are too small to power the wheels of the car. They're purely designed to take some of the load off the engine and to give a little performance boost when you accelerate.
If you want a car that can drive on electric power alone, you'll need a full 'self-charging' hybrid (HEV) or a plug-in hybrid (PHEV). You're best off thinking of a mild-hybrid car as a regular petrol or diesel car that has some clever tech to slightly improve fuel efficiency.
How much more efficient are mild hybrids?
Several car companies claim mild hybrids can boost fuel efficiency by up to 15%. In reality, you can expect a 3-5mpg improvement depending on your driving habits.
FAQs
Mild hybrid frequently asked questions