One of the key advantages of electric cars is the fact owners will never need to refuel at a petrol station for as long as they own them. However, while EVs might cut your fuel bill substantially, will they actually save you money in the long run?
The answer to that question varies depending on what fuel-powered car you compare against an EV, what kind of driving you do, and whether you have access to an EV charging point at home.
To help illustrate the difference, we've compared an electric Volkswagen ID.4 and a diesel-powered Mercedes GLA 200d – both premium family SUVs, each costing £33,000 from Motorpoint – to give you an idea of what each car might cost to run over the course of a year.
EV vs non-EV running costs comparison
| | | |
| --- | --- | --- |
| Model(1) | Volkswagen ID.4 150kW 77kWh | Mercedes GLA 200d |
| Engine type | Electric | Diesel |
| Motorpoint price | £32,999 | £32,999 |
| Annual fuel cost(2) | £845 (34p/kWh) | £1,540 (£1.69/litre) |
| Annual insurance cost(3) | £794 | £783 |
| Annual road tax | £0 | £165 |
| Annual servicing cost(4) | £338 | £492 |
| Annual depreciation(5) | £3,922 | £4,163 |
| Total annual cost to run(6) | £5,899 | £7,143 |
| Annual running cost saving | £1,244 | £0 |
1 Both cars selected from current Motorpoint stock on 21-plates with c20-25,000 miles
2 Correct at the time of writing (February 2023). Based on 10,000 miles per year with the EV charging at home. The real-world charging costs for EVs are likely to be lower because owners often take advantage of cheaper EV-specific night-time electricity tariffs. Source: RAC, FleetNews
3 Based on a 40-year-old driver. Source: Nimblefins
4 Based on manufacturer servicing plans. Source: Volkswagen, Mercedes
5 Annualised figure based on guaranteed future value over a period of 49 months. Source: Motorpoint
6 This figure is approximate and doesn't take into account factors including driving style, environment, or future electricity and fuel price changes
While these numbers are only an estimate, they show that the potential savings can be quite significant if you can fit an EV into your life. The two key considerations here are whether you can achieve all your driving needs with the range an EV offers and, more importantly, whether you have access to a home charger, which is much cheaper than publicly available chargers.
Electric vs petrol vs diesel – which fuel type is cheapest?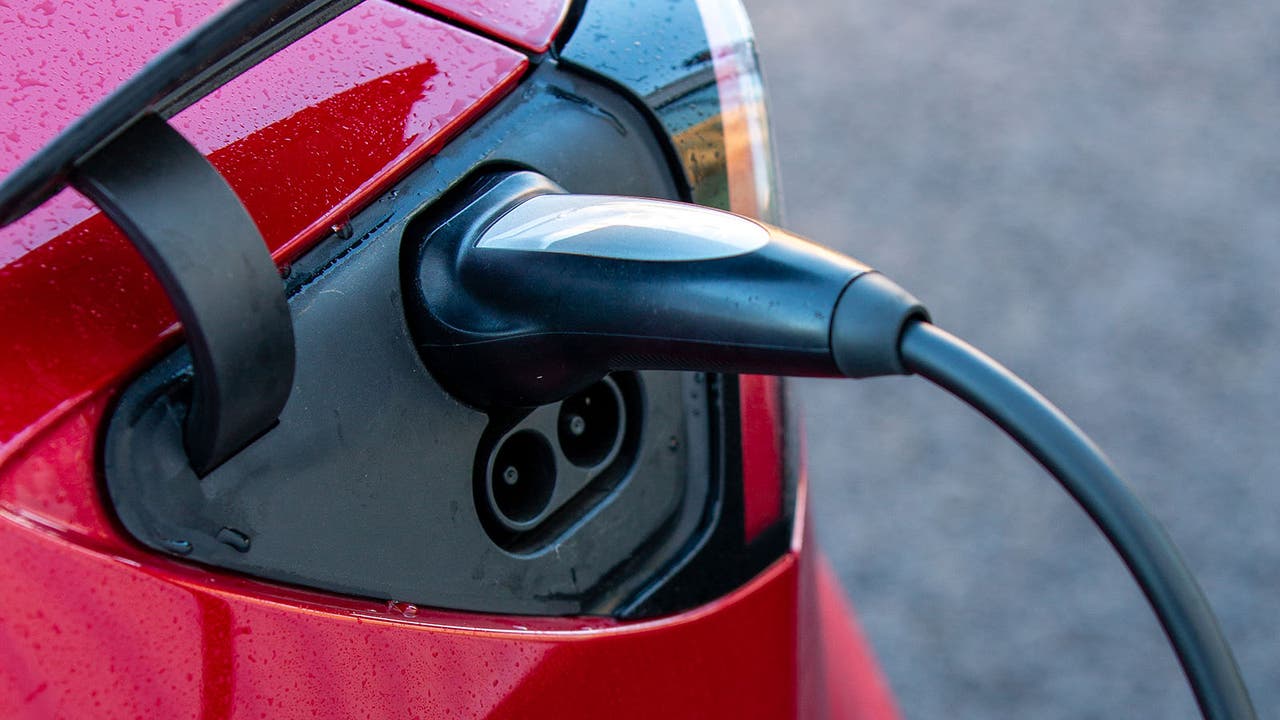 As a general rule, electric cars are cheaper to 'fuel' than petrol or diesel cars as long as you have access to a home charger. A full charge of the Volkswagen ID.4's 77kWh battery pack costs around £26 based on average UK electricity prices of 34p per kWh, and will give you 310 miles of range in return. For comparison, filling the diesel-powered Mercedes GLA's tank costs £72.67, giving you 500 miles of range.
Many EV owners who charge at home pay less than 34p per kWh to charge their cars. This is because most are able to charge overnight when electricity demand is lower, using EV-specific energy tariffs that offer cheaper rates in return.
Prices for public EV fast chargers are quite a lot higher, with rates of around 70p per kWh being typical, and even more in high-demand areas. If you only have access to public chargers, their extra cost will probably wipe out most of the fuel cost savings you earned by swapping to an electric car.
Are electric cars more expensive to buy?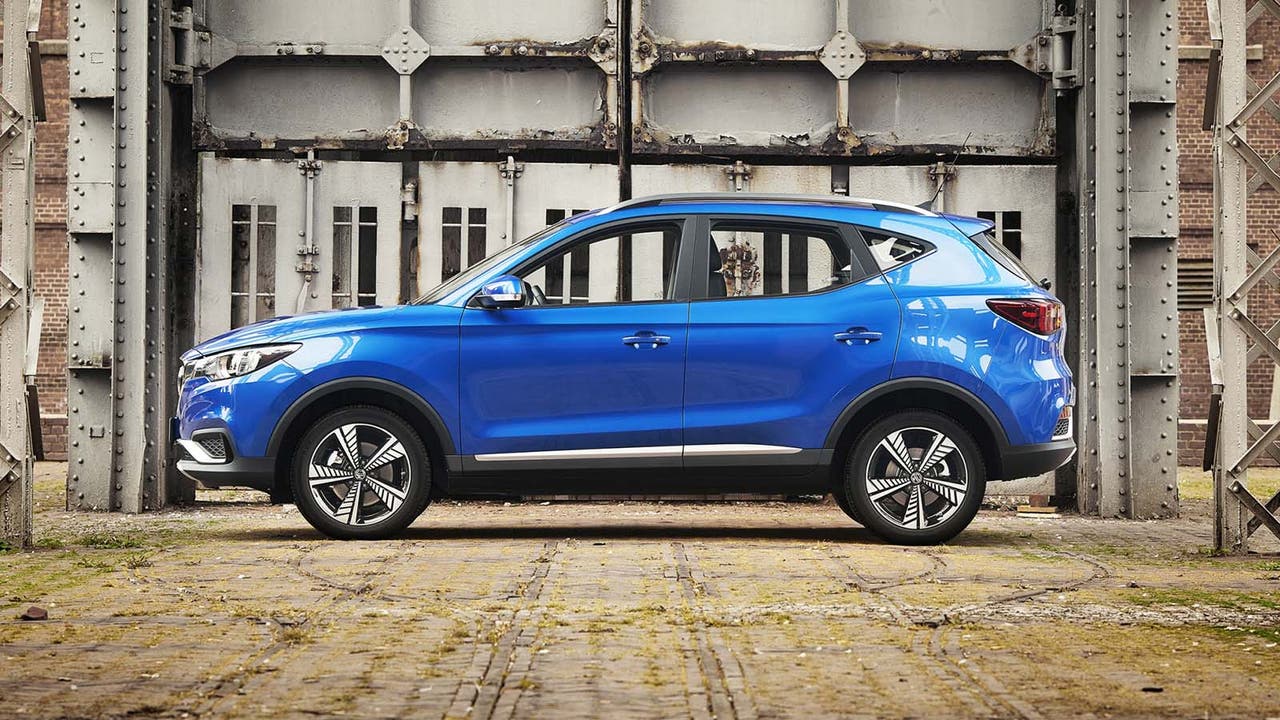 If you compare cars from model lineups that have both fuel and electrically powered options, the electric versions invariably cost a little more to buy than their engine-driven siblings. This is because they use large lithium-ion battery packs, sometimes featuring hundreds of individual cells, which currently cost more to build than a typical fuel-powered engine.
For example, manufacturer list prices for fuel-powered versions of the Peugeot 208 hatchback range from around £17,000 up to roughly £27,000. Prices for the battery-powered e-208, however, start around £29,000, stretching up to £35,000 for top-spec models. However, the difference is usually less if you're looking at used cars.
Greater availability of EVs along with wider market pressure is pushing EV prices down, however, so the gap between them and fuel-powered vehicles will shrink over time.
Are electric cars cheaper to insure?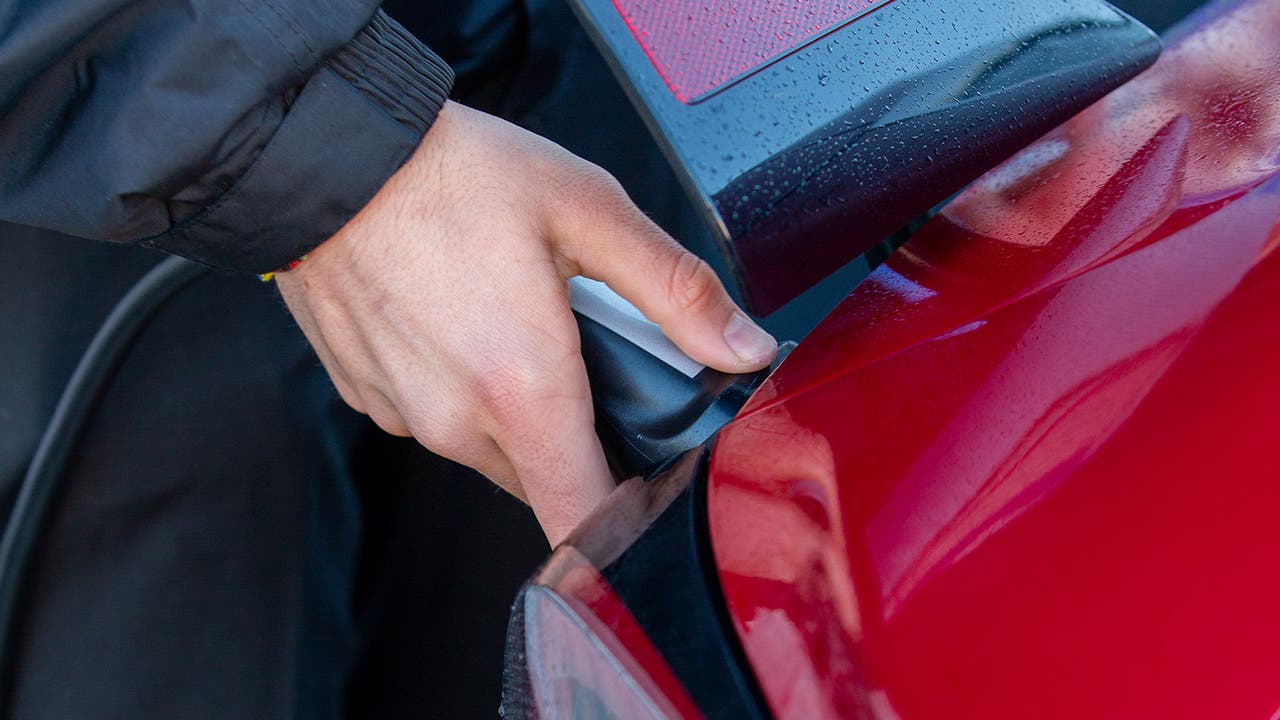 Sadly no, electric cars are usually more expensive to insure on a like-for-like basis than fuel-powered cars. The Hyundai Ioniq, for example, is available both as a petrol-powered hybrid and as a fully electric car – with the hybrid placed in insurance group 11 and the electric in group 16. Similarly, the MG ZS's petrol engine is ranked in group 15, while the battery-powered version is in group 21.
The difference is because EVs cost more to buy than equivalent fuel-powered cars, which makes it more expensive if you need to claim a replacement vehicle from your insurer. Plus, it's generally easier and cheaper to get replacement parts for fuel-powered cars, and to find mechanics trained to work on them. EV manufacturing is still growing, which makes replacement parts more scarce and means there aren't as many places they can be serviced.
Do you have to pay road tax on electric cars?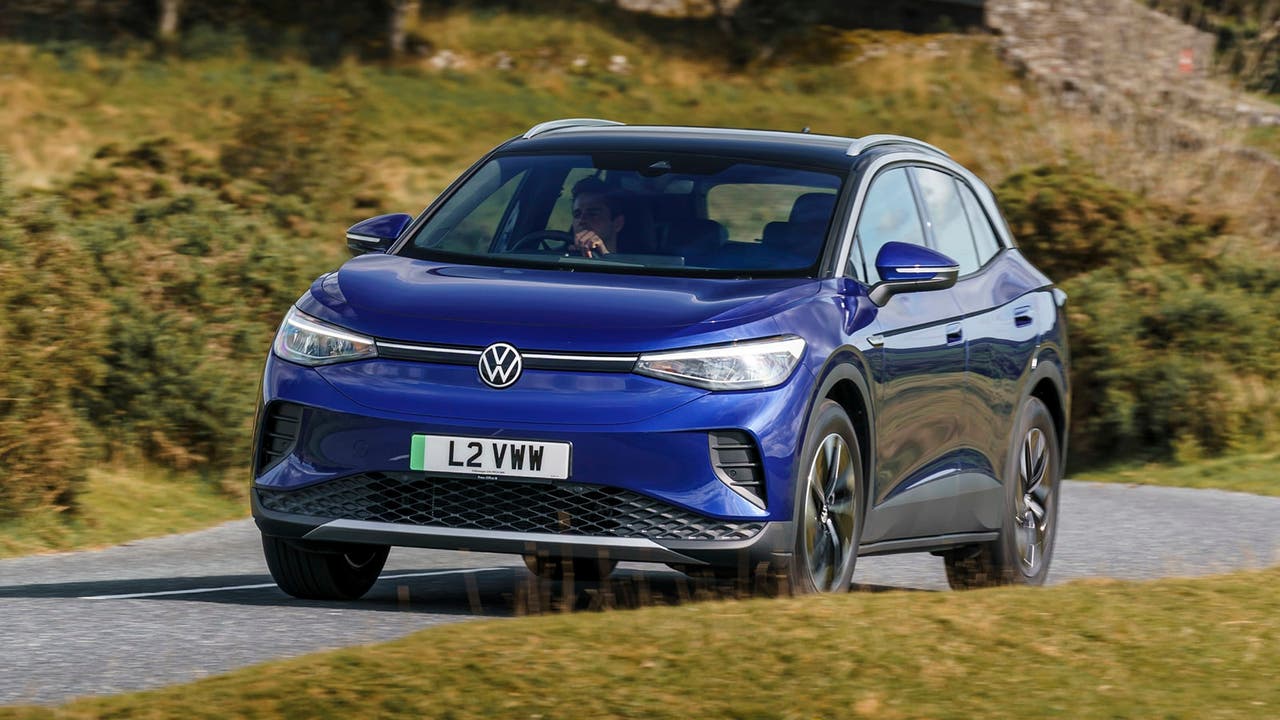 In the UK, electric car owners currently do not pay any road tax (vehicle excise duty or VED). However, from 1 April 2025, the Government will reintroduce this payment for all new and existing EVs registered after 1 April 2017. Owners will be liable for the lowest tax band, which is currently £165 per year but may increase.
If you have the option to select an EV as a company car, you'll pay the lowest benefit-in-kind rate, which is currently 2% for the 2022/23 tax year.
Are electric cars cheaper to maintain?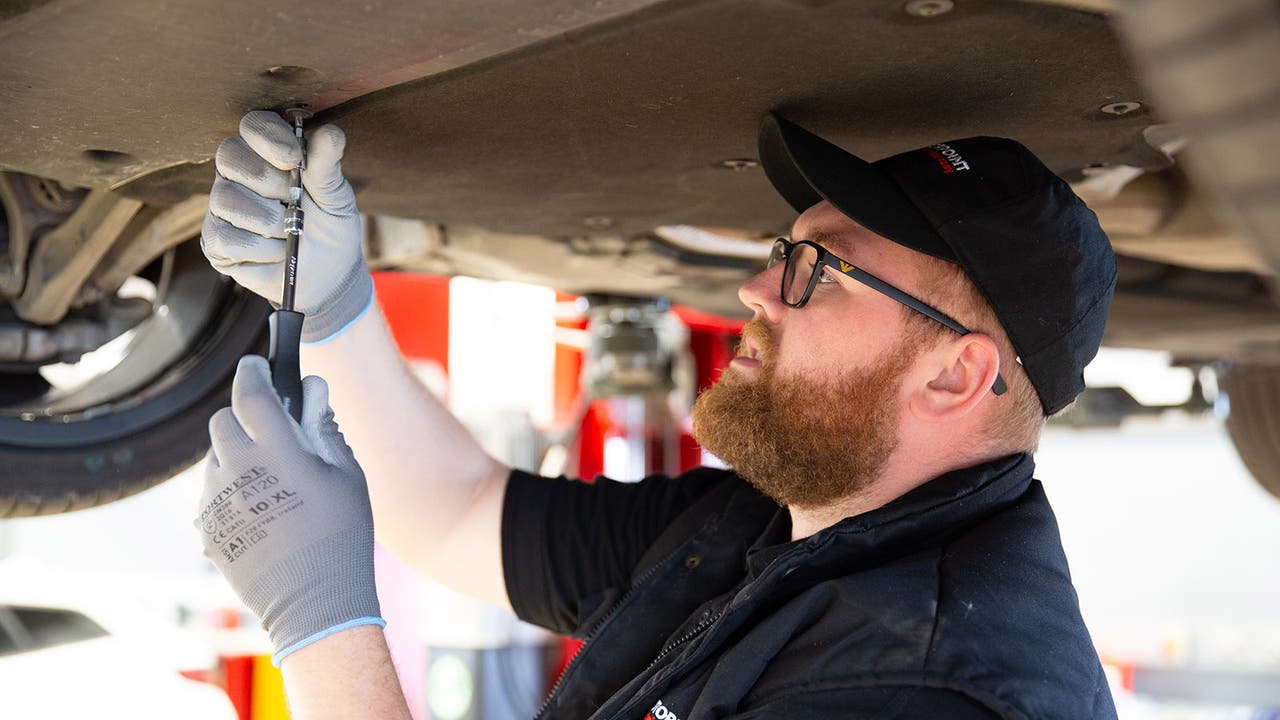 Several reports from sources including the US Department of Energy, We Predict and LeasePlan have shown that EVs generally cost less to maintain over time than fuel-powered cars. This is because EVs have far fewer moving parts and fewer fluids that need replacing.
There are two notable exceptions to this, however, with the first being tyre wear. This often happens a little faster on EVs because they usually weigh more than an equivalent fuel-powered car, so you might need to budget for a few extra trips to your local tyre fitters.
The second exception is the high-voltage battery pack. Most brands guarantee these for around seven years or 100,000 miles and, if you use them carefully, there's a good chance they can be made to last a lot longer. Eventually, however, the battery's capacity will fade to a point that it needs to be recycled and replaced with a fresh one – this can cost anywhere from £5,000 to more than £10,000 on models with long-range packs.
You can maximise the lifespan of your battery by trying to keep the charge state between 20% and 80%, and only using the pack's full capacity when travelling long distances. Many EV models and even some charging points let you set your max charge level so you can match your usage to your requirements. Similarly, you should try to limit your use of fast chargers only to when they're needed, such as longer journeys, and aim to use slower charging where possible, such as a typical 7kW home EV charger.
What is electric car depreciation like? Do EVs keep their value?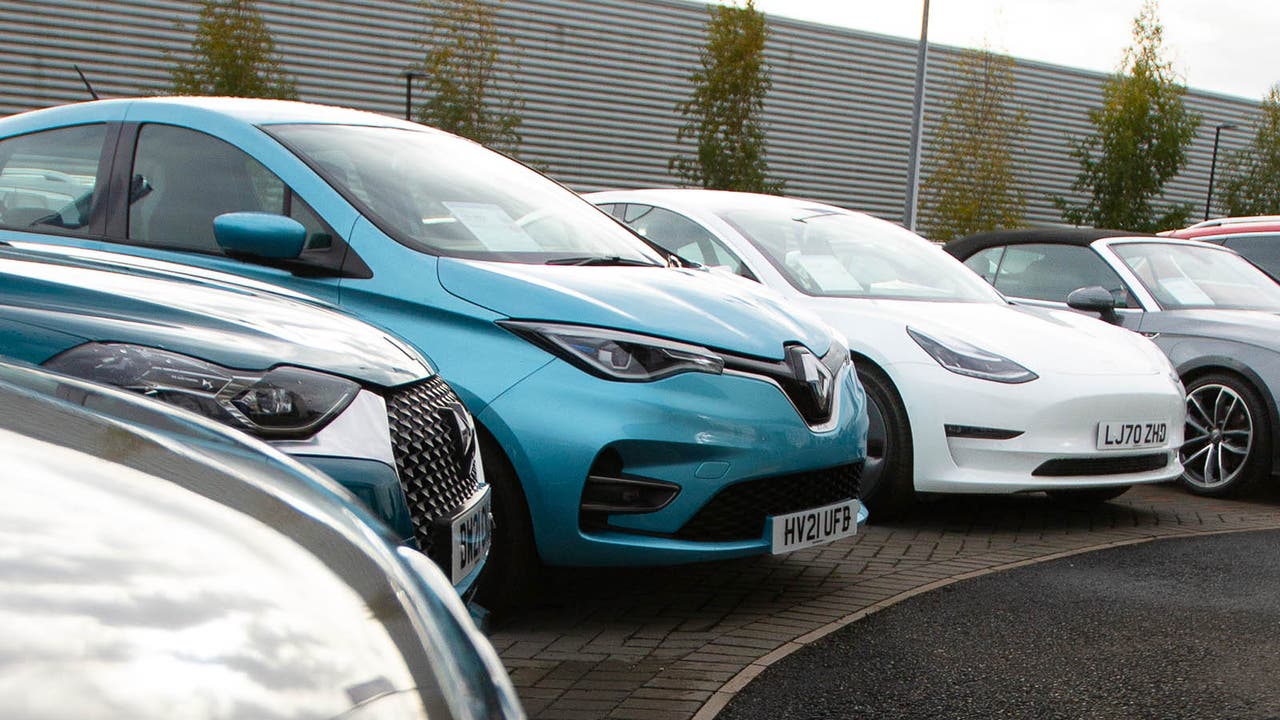 Depreciation – the amount of value a car loses over time – is influenced by several factors beyond just what fuel it's powered by. Using our comparison above as an example, the electric Volkswagen ID.4 will 'cost' around £240 less per year in depreciation over the course of a 49-month finance agreement than the diesel-powered Mercedes GLA. This won't be the case for every comparison, however, so make sure you check the guaranteed future value if you want to understand how much a car you're looking at is expected to depreciate over time.
What we can say with confidence, however, is that EVs are generally no worse for depreciation than their fuel-powered counterparts – in other words, there isn't a noticeable depreciation penalty associated with battery-powered cars. Like all cars, you can maximise the long-term value of your EV by keeping on top of maintenance and minimising the wear and tear you subject it to.
Your electric car running costs questions answered
Fancy swapping into an electric car?
If you think the time is right to make the switch to a battery-powered car, why not check out our picks for the best cheap electric cars on sale. If you're still on the fence, learn more with our guide to electric car maintenance.