Check out our picks for the best cheap electric cars in 2023. Great affordable EV choices from under £20,000
Electric cars are quickly becoming a common sight on the road. However, while more and more people are ready to hang up the fuel pump for good and go electric, the high prices of new EVs will still be a barrier for many buyers. Thankfully nearly new and used EVs are much more attainable.
With this in mind, we've put together this guide to point you towards the best affordable EV options on the market. While these choices won't worry the top Teslas for driving range, they cost many thousands less to buy, and all come with enough driving range for most suburban and city users.
You might be surprised at the sheer amount of choice on offer now. You can pick from chic cars such as the Mini Electric and Fiat 500, clever superminis like the BMW i3 and Peugeot e-208, family hatchbacks like the Citroen e-C4, several small SUVs and even the roomy MG 5 estate.
Browse used electric cars by monthly payment.
Renault Zoe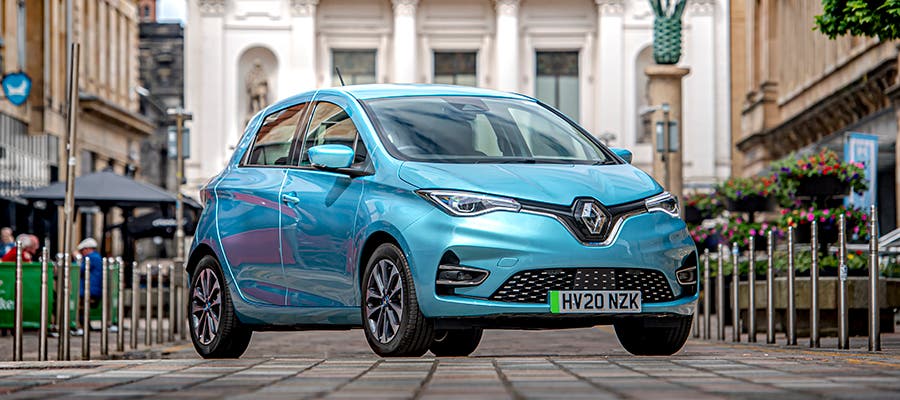 Range: Up to 238 miles 
Fast-charging capability: 50kW if fitted (15 to 80% in 54 minutes)
All small EV buyers should consider looking at the Renault Zoe, which can cover nearly 240 miles on a full charge. The Zoe's supermini-sized body means you'll get a reasonable amount of luggage or passengers in, and its size makes it a doddle to park in tight city spaces. There are also some Zoes with rapid charging, allowing it to recover 90 miles in just 30 minutes, or an 80% charge in slightly more than an hour.
Nissan Leaf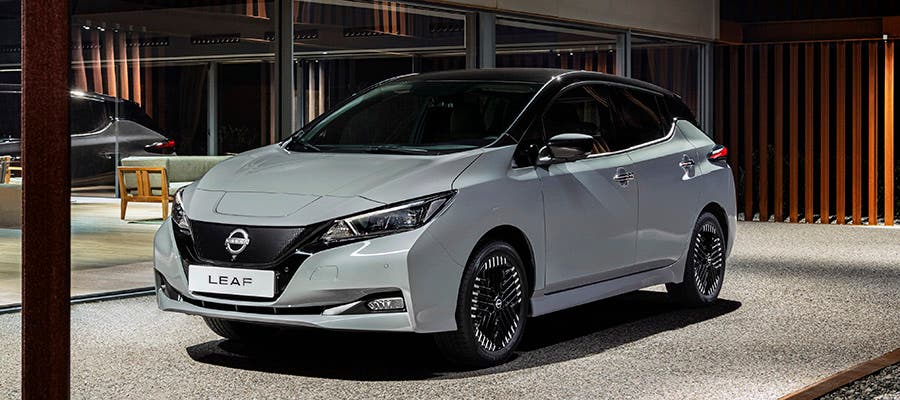 Range: Up to 168 miles
Fast-charging capability: 50kW (20 to 80% in 60 minutes)
The first Nissan Leaf broke new ground in the EV world thanks to its affordable price and useable range. This second-generation Leaf represents a massive improvement in every area. Range is now up to 168 miles on the 40kWh battery pack, or as high as 239 miles with the optional 60kWh pack. Plus, the Leaf's larger body – similar in size to a VW Golf or Ford Focus – makes it easier to live with for EV buyers who need space for the whole family. 
MG ZS EV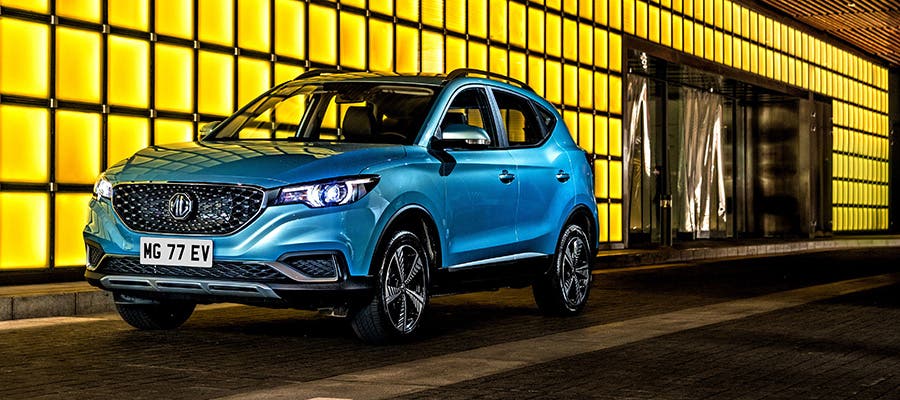 Range: Up to 273 miles
Fast-charging capability: 100kW (10 to 80% in 42 minutes)
Reborn MG has focused on value-for-money, undercutting rivals while offering the same level of equipment (or more!). That continues with its electric cars, including the impressive MG ZS EV crossover. It's large enough for family life and won't cost very much to run, plus it comes with plenty of kit to enjoy. Pre-facelift models produced up to November 2021 have a 163-mile range, while newer cars get a Long Range version that offers a whopping 273-mile range.
Volkswagen ID.3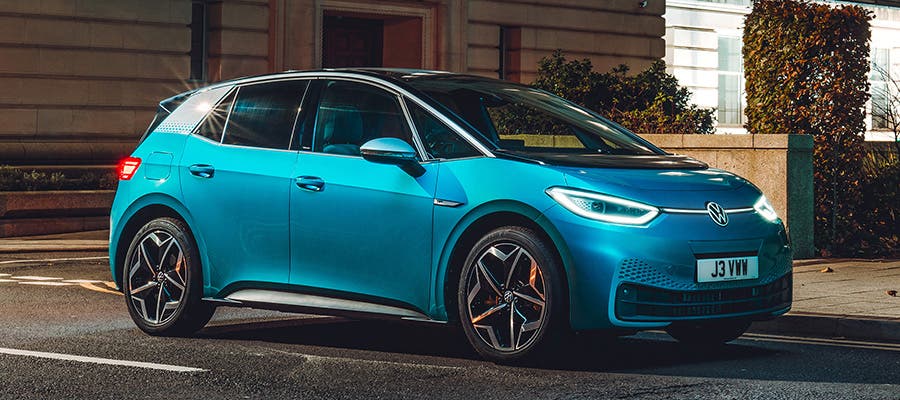 Range: Up to 264 miles 
Fast-charging capability: 110-125kW (5 to 80% in 30-38 minutes)
The Volkswagen ID.3 is the German giant's first proper attempt at offering an EV in the competitive family hatchback segment. You'll notice the wheels are pushed far into the corners to make the most of the interior space, so you get more room for passengers than the combustion-powered Golf. The ID.3 comes with a slightly higher price tag than some of the other cars in this list, but it strikes back with a 264-mile range, which will be more than enough for most buyers. For a sportier take on the ID.3 recipe, look at the Cupra Born.
Peugeot e-2008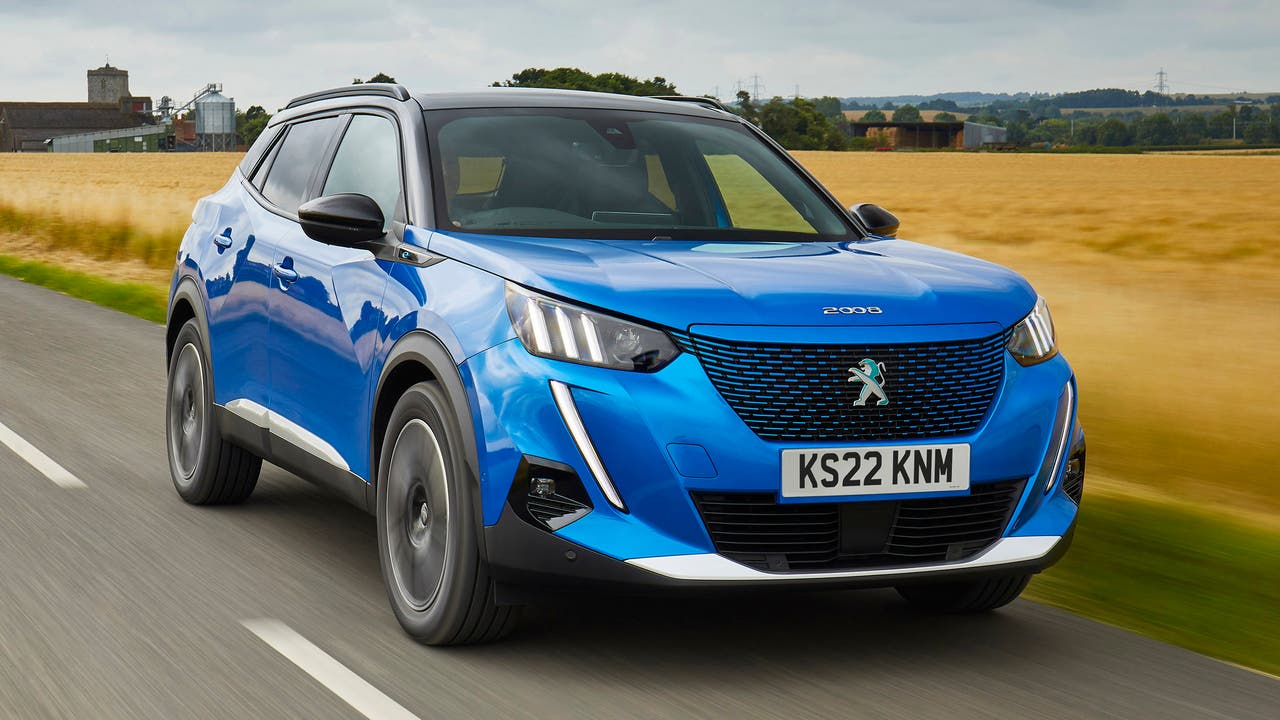 Range: Up to 206 miles
Fast-charging capability: 100kW (charge to 80% in 30 minutes)
One of few small SUVs to offer a fully electric option, the latest 2008 was designed from the ground up to be an EV. This means that there's no loss in practicality for the e-2008 compared to the petrol version, so you get a large 434-litre boot and generous rear-seat space – especially for a car in this class. Up front, you get a large touchscreen and a snazzy interior layout with digital dials and a small steering wheel, which helps the car feel more agile. Peugeot also sells the smaller e-208 with the same interior and a slightly longer range, if you don't need so much space.
Vauxhall Corsa-e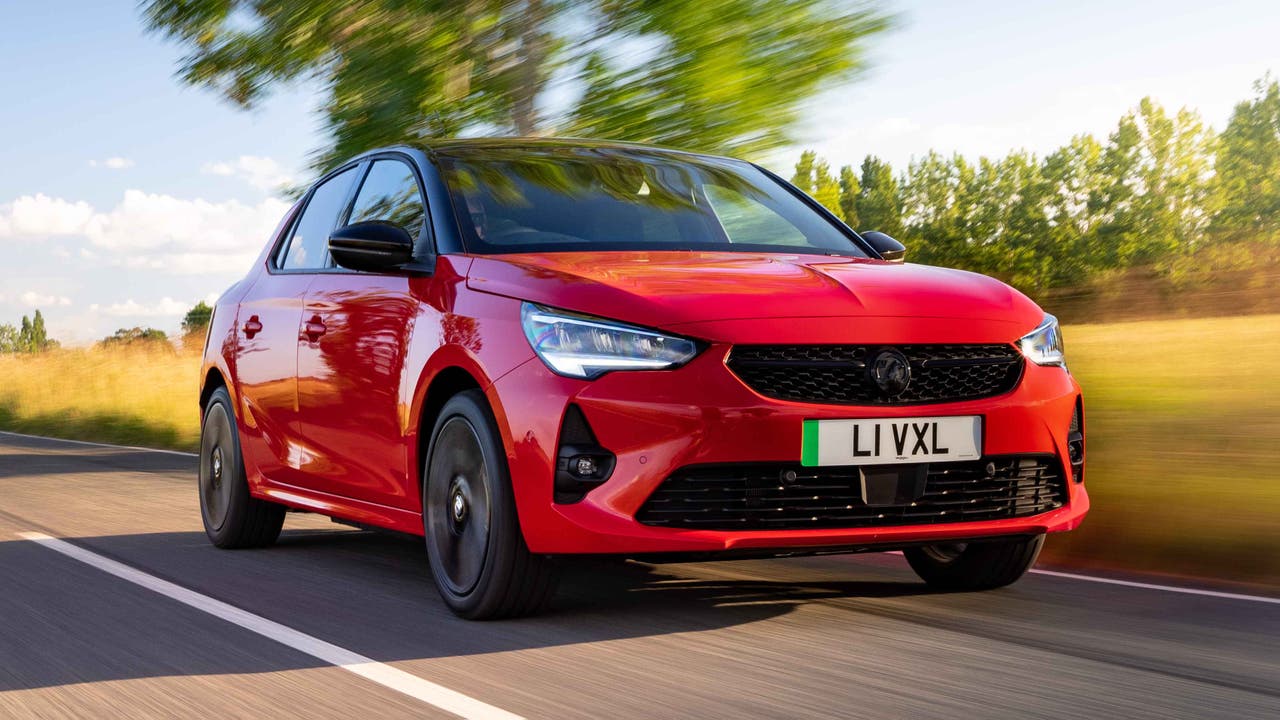 Range: Up to 222 miles
Fast-charging capability: 100kW (charge to 80% in 30 minutes)
Because Vauxhall and Peugeot are owned by the same company, the electric Vauxhall Corsa benefits from the same powertrain as the Peugeot e-208. The 50kWh battery provides a longer range than some rivals, and there's fast charging to keep you topped up on trips further afield. You get lower running costs than fuel-powered Corsas – which aren't expensive to run in the first place – and much nippier acceleration. Plus, with no gears to shift, the Corsa is smooth and easy to drive in town or on the motorway. This powertrain is also in the slightly larger Vauxhall Mokka-e.
MG 5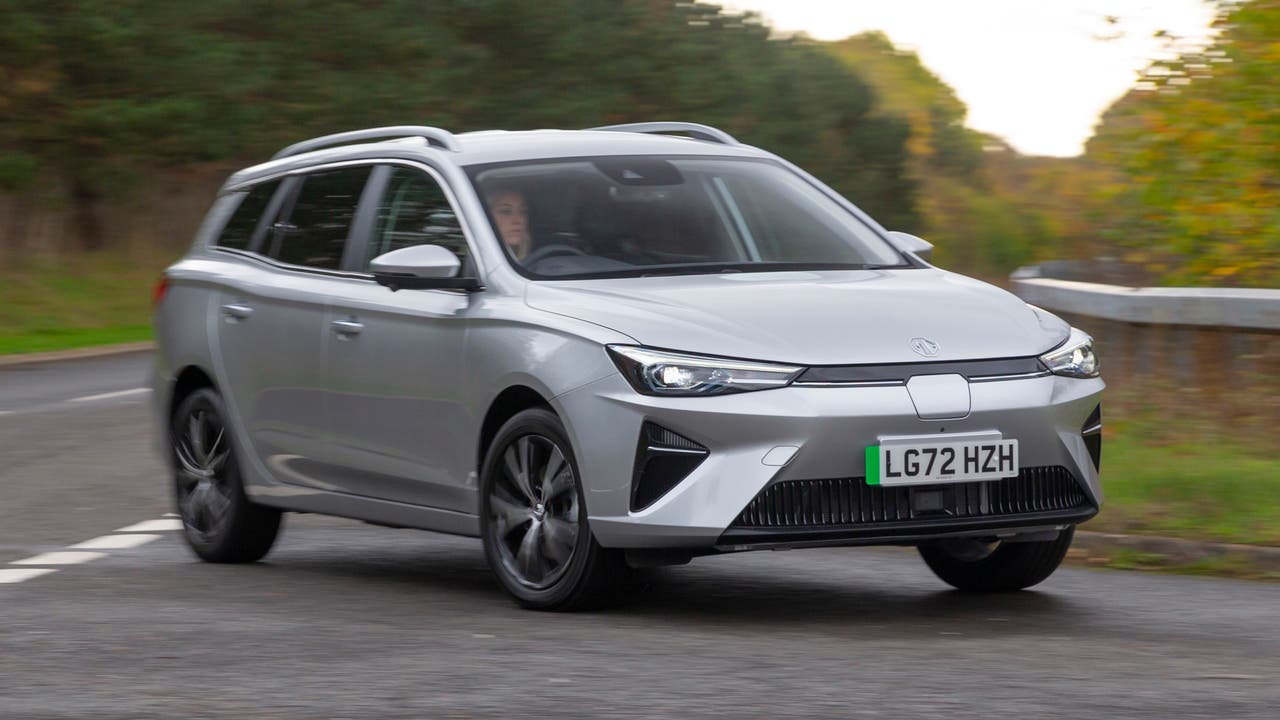 Range: Up to 250 miles
Fast-charging capability: 100kW (charge to 80% in 40 minutes)
Pickings are slim if you want an electric estate, but the MG 5 has plenty of merits to make it worth considering. It has the biggest boot on this list and good rear-seat space. It's quick off the line, quiet and comfortable. And, with the ability to top up to 80% in 40 minutes or less, it's a great long-distance companion. To top it all off, a used MG 5 is impressively affordable, and value-for-money is further improved with the Exclusive's kit list that includes luxuries such as heated seats, leather-effect trim and a reversing camera.
Fiat 500e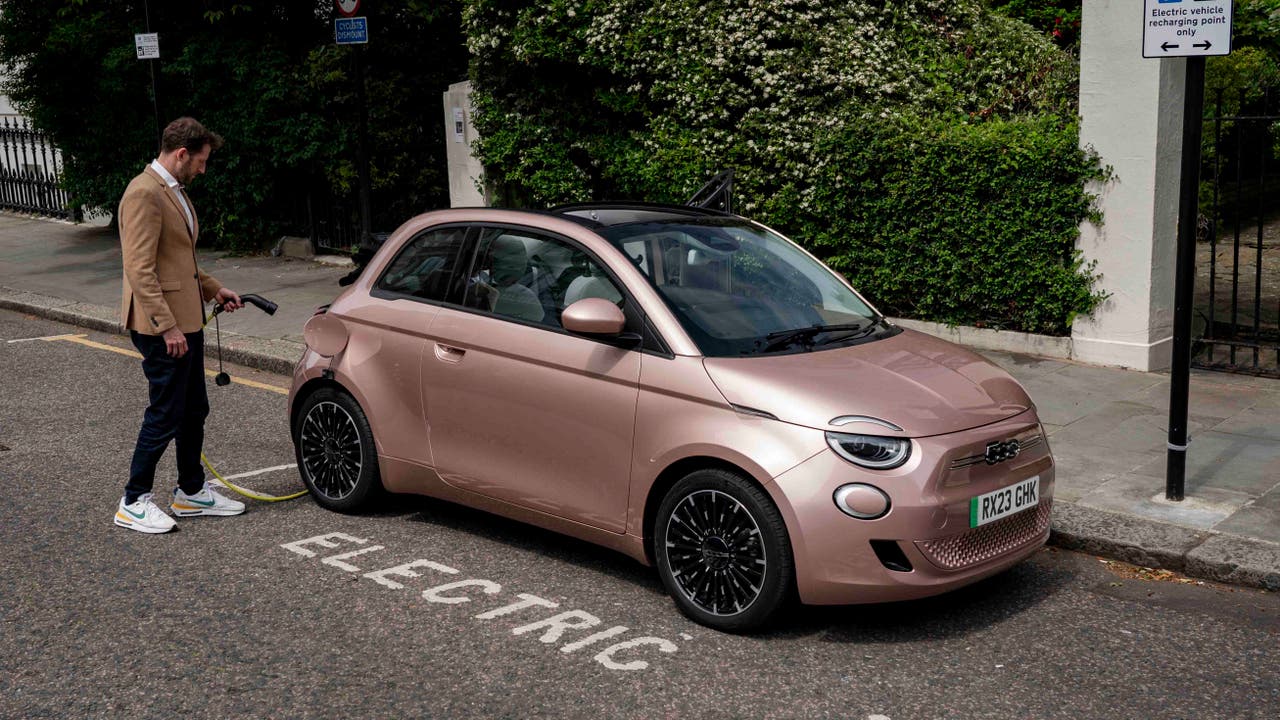 Range: Up to 199 miles
Fast-charging capability: 85kW (0 to 80% in 35 minutes)
The Fiat 500 has always been a great city car, but the addition of a zero-emission electric powertrain has made the dinky Fiat even better at nipping through congested streets. Its acceleration is laughably brisk at town speeds, or you can stick it in the Sherpa driving mode to conserve as much of its near-200-mile range as possible. Entry-level cars come with a phone holder and access to a range of apps that function as your infotainment system, while higher-spec cars come with Fiat's latest-generation touchscreen that makes the new 500 feel drastically more modern inside than the old one.
Hyundai Kona Electric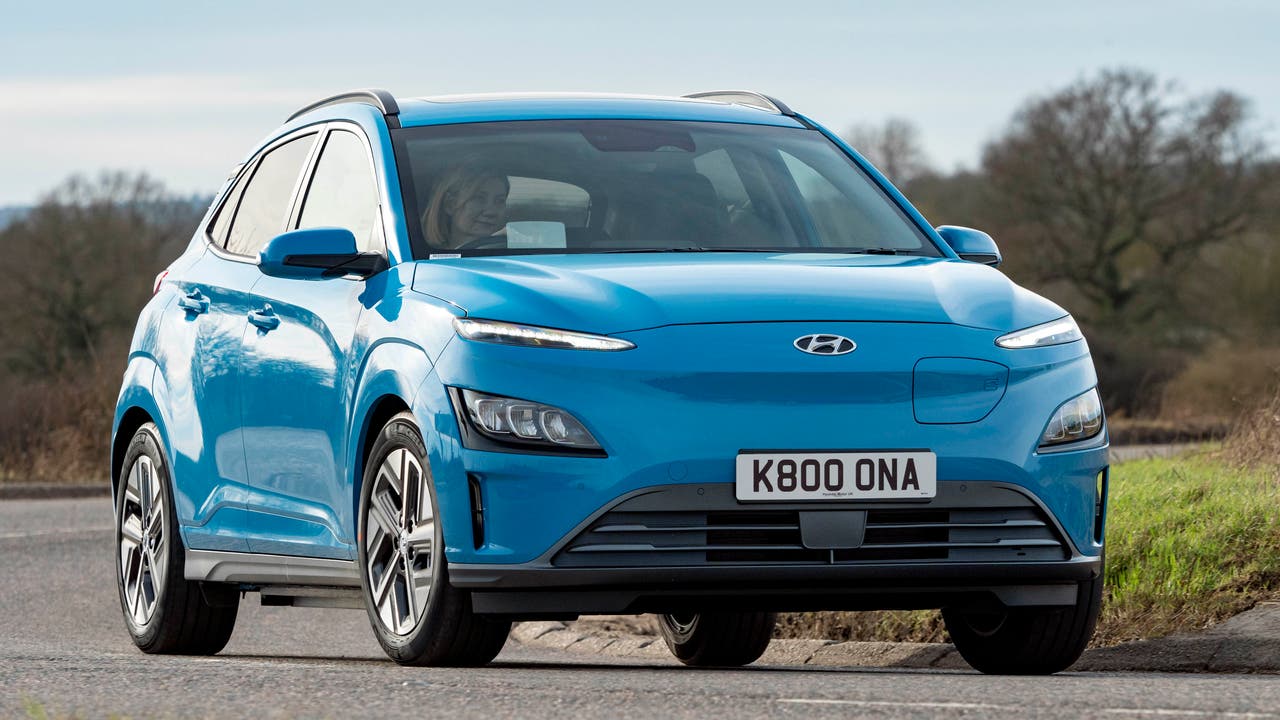 Range: Up to 300 miles
Fast-charging capability: 100kW (10 to 80% in 47 minutes)
Besides models from Tesla and other high-end EVs, the Hyundai Kona Electric was one of the first truly impressive electric cars. It can reliably do up to 300 miles on a charge, a figure most rivals are still catching up with. Now, there's a smaller, cheaper version that still offers nearly 200 miles of range, so you can save yourself some cash if you primarily do short, local journeys. 
BMW i3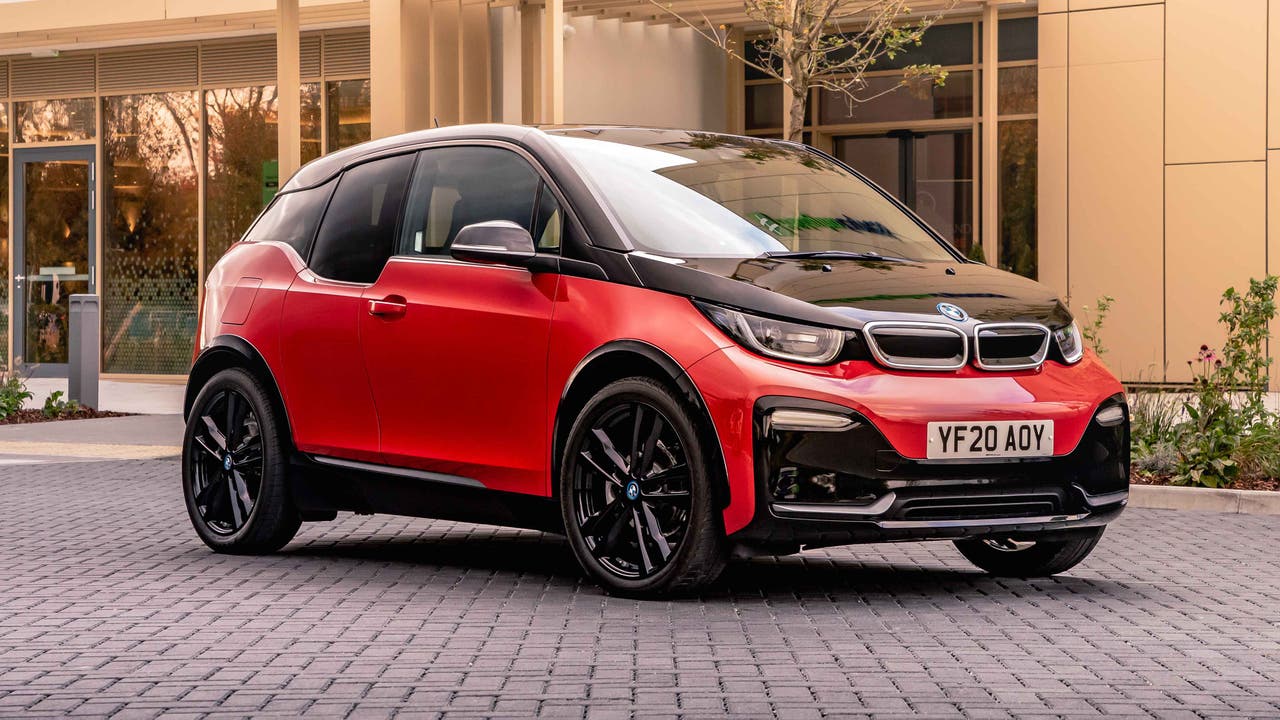 Range: Up to 188 miles
Fast-charging capability: 49kW (20 to 80% in 40 minutes)
A car that still looks as futuristic as the day it launched, the BMW i3 was rather ahead of the curve. It used exotic materials like carbon fibre in its construction, comes with bespoke skinny tyres and had a quirky door and window design. The i3 can manage up to 188 miles on a full charge, which is still competitive with many of its rivals. With big windows, an open dashboard and very slim seats, the i3 has a surprisingly spacious cabin – you can sit four large adults in one with ease.
Best of the rest
Your EV questions answered