Electric cars are now a regular sight on the UK's roads but, with more options than ever before, choosing the right model can be tricky.
This is especially true if you live in a city where tight parking spaces and narrow gaps in traffic are your bread and butter. If you're looking for a battery-powered car to zip through dense urban areas, here are our picks for the best small electric cars.
Here are our favourite small electric cars you can buy in 2023:
1. Renault Zoe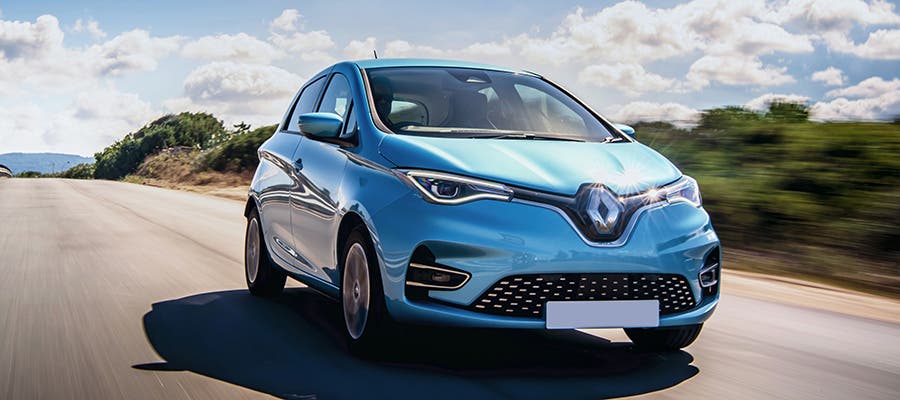 Price – from £21,000
Range – up to 239 miles
The stylish Renault Zoe could well be our favourite small EV. This compact city car might be small enough to squeeze into tight parking spots but it packs a seriously impressive 239-mile range under the floor. Inside, you get just enough room for four adults and a standard touchscreen infotainment system that includes Apple CarPlay and Android Auto. It also comes in purple which, naturally, sends it to the top of our list.
See our range of nearly new Renault Zoes
2. Peugeot e-208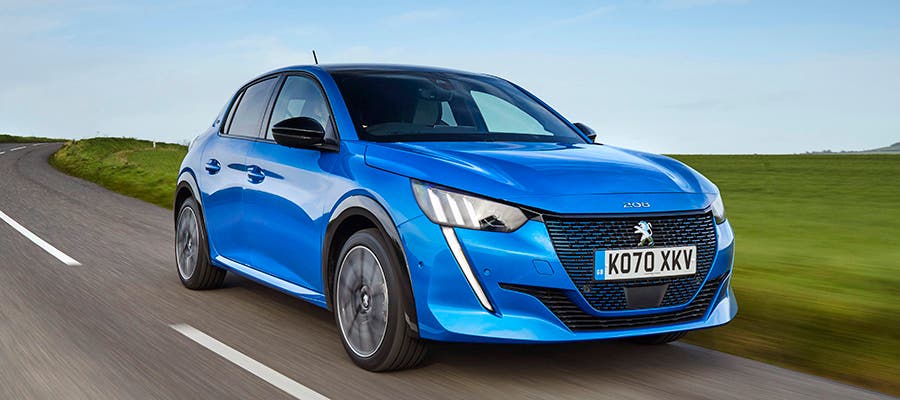 Price – from £25,000
Range – up to 217 miles
The e-208 is Peugeot's first EV and shares much of its design with its fuel-powered siblings. However, it gains a 100kW electric motor and 50kWh battery for an electric range of more than 200 miles. The e-208 marks itself out from other cars on this list by looking fairly conventional without shouting about its EV underpinnings, so might suit you if you want to stay understated.
See our range of nearly new Peugeot 208s
3. Nissan Leaf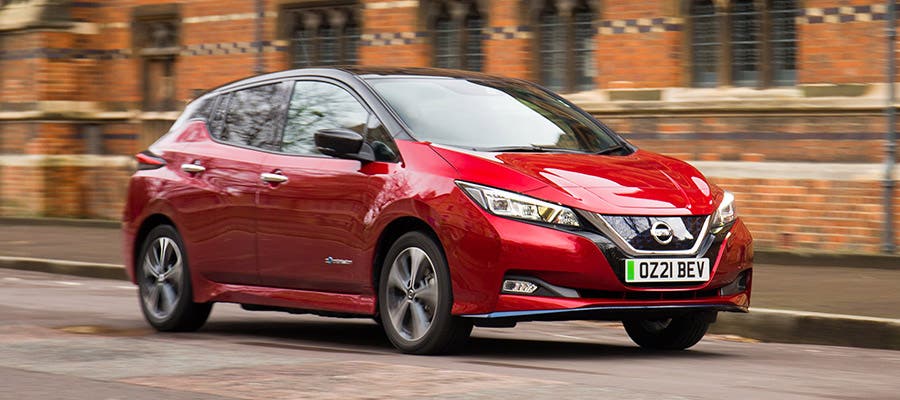 Price – from £23,000
Range – up to 168 miles
The Nissan Leaf was one of the first mass produced EVs and this second-generation model is better than ever. Its 168-mile range can't match the longest-legged cars on this list, but few options can offer this much space for the money. Every model features a touchscreen infotainment system with a sat-nav system that can show you nearby charging locations.
Check out our used Nissan Leafs at Motorpoint
4. VW ID.3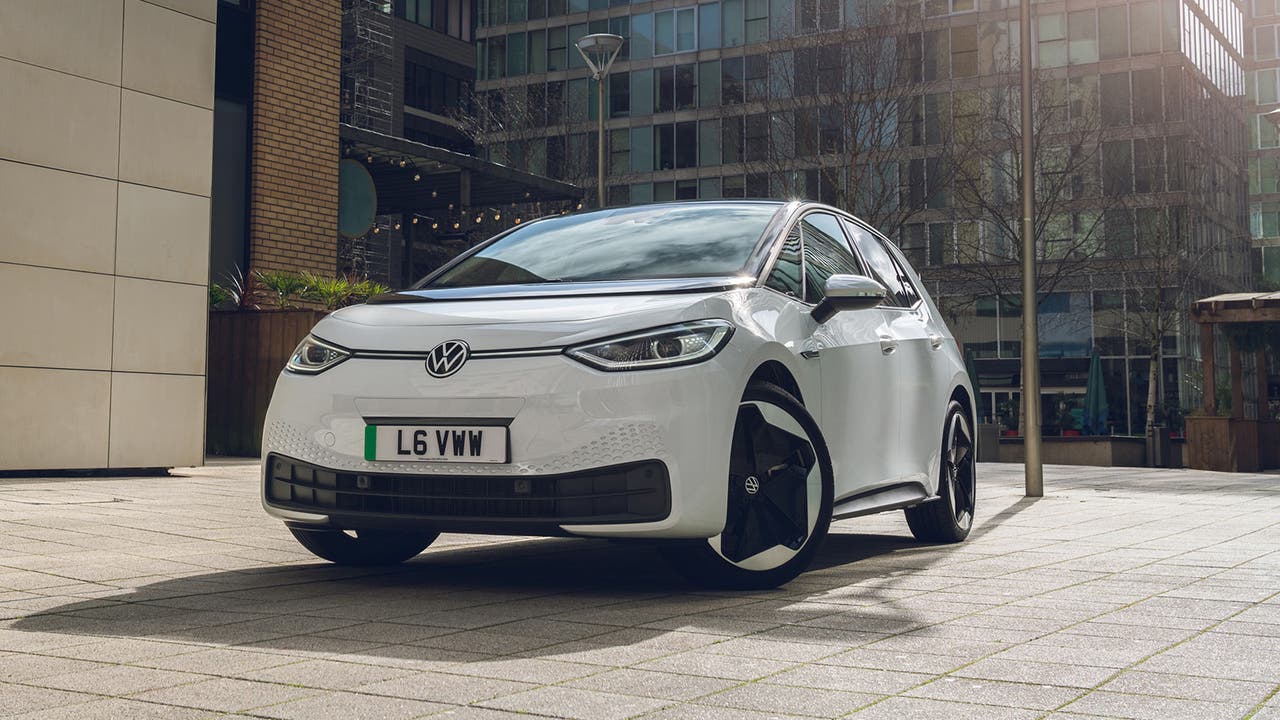 Price – from £35,000
Range – up to 264 miles
VW's ID.3 is the German brand's battery-powered answer to its own Golf hatchback. It's a little pricier than some choices on this list, but makes up for it with an impressively spacious cabin made from plush materials. The 264-mile driving range should be plenty for most drivers and the ID.3's smooth, silent acceleration helps make commuting less stressful.
View our lineup of used VW ID.3s
5. Peugeot e-2008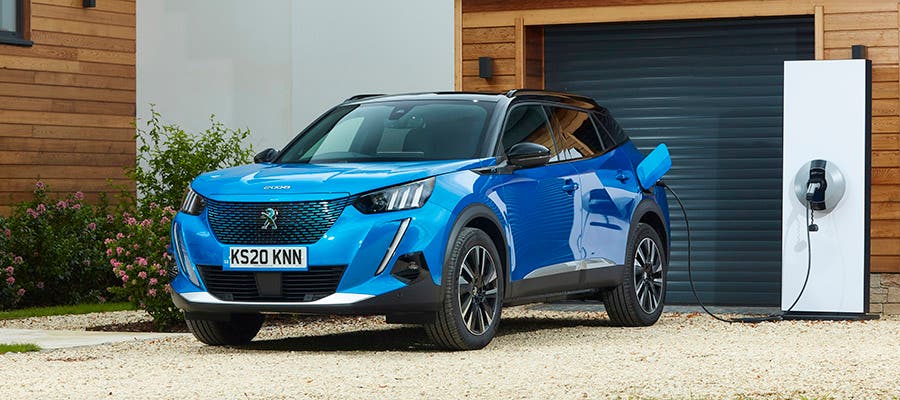 Price – from £31,000
Range – up to 226 miles
Like its hatchback sibling covered above, the Peugeot e-2008 is the battery-powered version of the regular 2008 crossover. That means you get the same 200-mile range and 100kW motor for smooth, silent acceleration. Inside, you get a little more passenger space and 122 litres more boot space than the e-208, making this electric crossover a slightly better choice for families.
See our choice of nearly new Peugeot 2008s
6. Fiat 500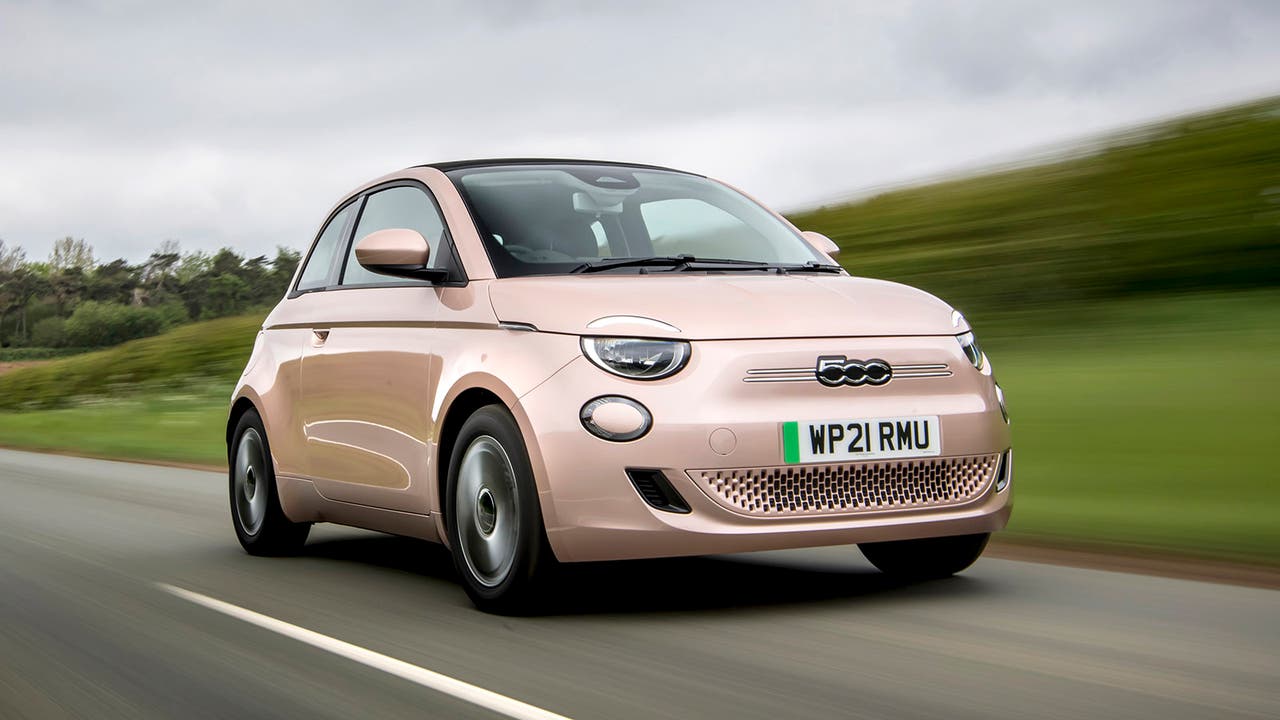 Price – from £29,000
Range – up to 199 miles
This is the second generation of Fiat's 'new' 500 and, this time, the only choice under the bonnet is an electric motor. The new model offers a similar package to its predecessor – super-stylish bodywork with city-friendly proportions, paired with a surprisingly upmarket retro-inspired cabin. Upgrade the infotainment system to add Apple CarPlay or Android Auto.
See the nearly new Fiat 500s we have in stock
7. Mini Electric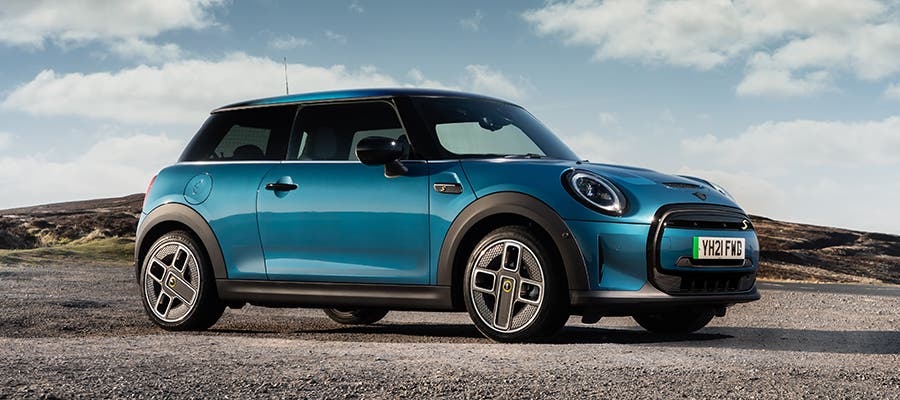 Price – from £29,000
Range – up to 141 miles
If the other choices on this list are just a bit too sensible for you, why not take a look at the Mini Electric? This handsome hatch keeps the regular Mini's sporty handling, nippy acceleration and stylish looks, but adds a fuel-bill-busting electric motor to the mix. The small interior and 141-mile range won't compete with more practical choices, but few can match the Mini's style. It's also impressively quick, offering similar acceleration to the petrol-powered Cooper S.
Check out Motorpoint's selection of used Mini Hatchbacks
8. BMW i3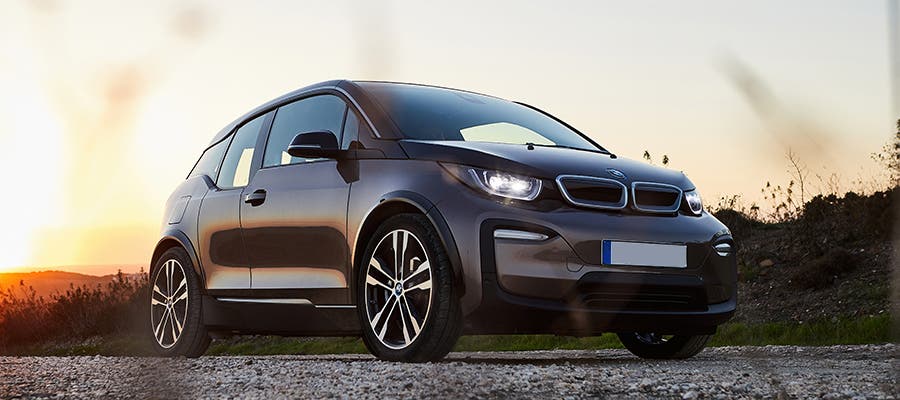 Price – from £26,000
Range – up to 189 miles
It might look futuristic, but the BMW i3 is actually one of the older cars on this list. Don't let its age fool you, however, because its carbon-fibre-reinforced chassis, airy cabin made from recycled materials and funky rear-hinged back doors help the i3 feel bang up to date. A mid-life update brought range up to a usable 189 miles to complement its hot-hatch-like acceleration.
View Motorpoint's selection of used BMW i3s
9. DS 3 E-TENSE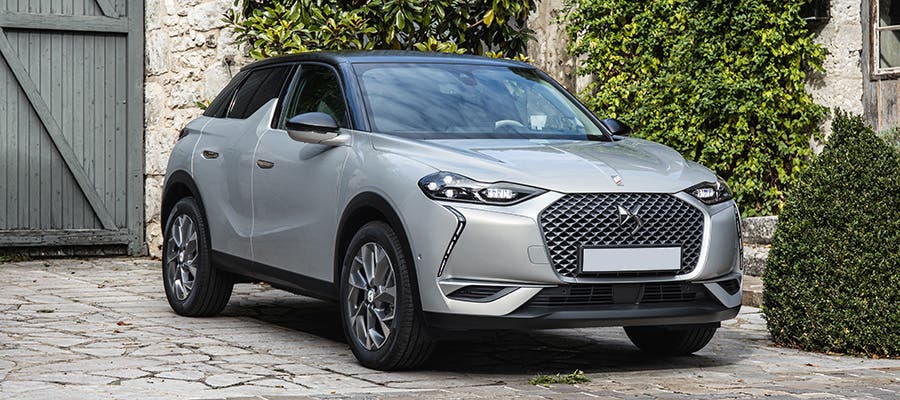 Price – from £27,000
Range – up to 206 miles
If you fancy an electric car with a healthy dose of style, check out the DS 3 E-TENSE (you have to shout the E-TENSE' part). This compact crossover from Citroen's luxury brand has just enough space for four adults to sit relatively comfortably, but they might be distracted by the cabin's posh design and premium materials. A 200-mile range means the E-TENSE can cover most drivers' needs.
Take a look at the used DS 3 models we have available
10. Skoda Citigo/SEAT Mii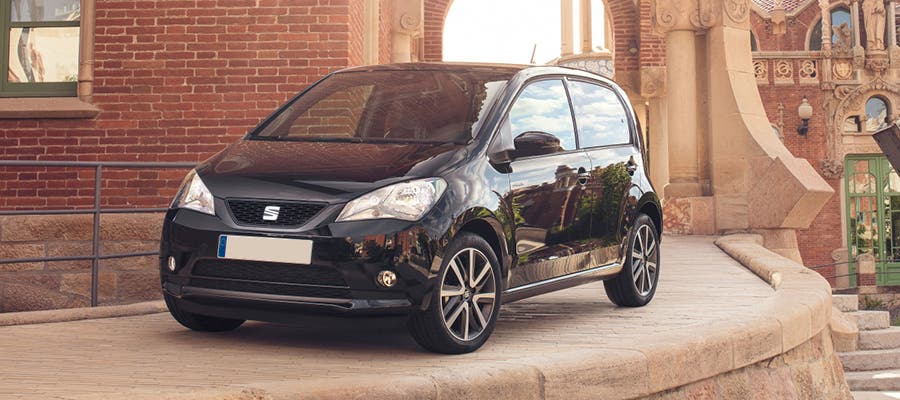 Price – from £19,000
Range – up to 161 miles
The Skoda Citigo and SEAT Mii identical siblings might be the cheapest cars on this list, but that doesn't mean they offer a cut-price EV experience. Both have an impressive amount of interior space compared to their tiny exterior size, and both are great fun to whisk around a city thanks to tidy handling and a nippy electric motor. The 161-mile range is enough for most city dwellers, and considering the Citigo and Mii are about the same size as a large shoe, the boot space on both cars is surprisingly useful.
Check out our lineup of used Skoda Citigos and used SEAT Miis
Not sure what to pick?
If you're more worried about the size of your monthly bills than your car, check out our list of the best cheap EVs. If you're not sure whether an electric car is for you, take a look at our handy guide to hybrid, plug-in hybrid and electric vehicles.