Not ready to jump fully into electric driving but fancy a taste of low-emission motoring? Try a hybrid!
Over the past decade, hybrid cars have been appearing on driveways like wind turbines on hillsides – whisked to success by tax incentives, the decline of diesel and the double feelgood factor of saving the planet and a small fortune on fuel.
This guide focuses on Motorpoint's top five hybrid hatchbacks and top five plug-in hybrid hatchbacks. That means, yep, they've got a handy opening rear boot lid, plus a regular engine, small battery and electric motor that either helps the engine or takes over entirely for short periods.
Some manufacturers call their hybrid cars 'self-charging' because the battery recaptures energy when you brake or lift off the accelerator, so there's no messing with cables when you get back home.
Best hybrid hatchbacks
Toyota Prius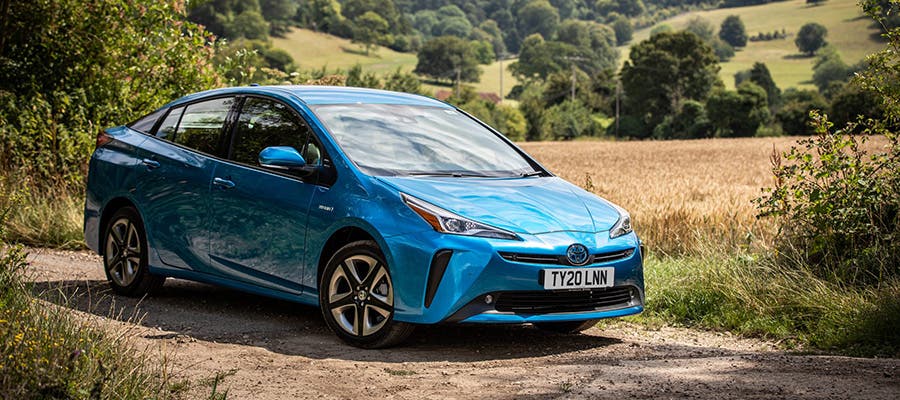 Before Teslas, Nissan Leafs and all those other pure electric cars, the Prius was the pin-up of eco motoring, with a bloodline that goes way back to 1997 and celeb endorsements including the attractive chap from The Beach. The fourth-generation Prius still makes a strong case for itself today, with a 1.8-litre petrol engine and e-motor delivering respectable urge with – get this – up to 68.3mpg! Add in a genuinely spacious interior, generous standard equipment and a relaxing drive and you'll be as happy road-tripping to Lands End as lugging shopping from Lidl.
Find a used Toyota Prius at Motorpoint
Honda Jazz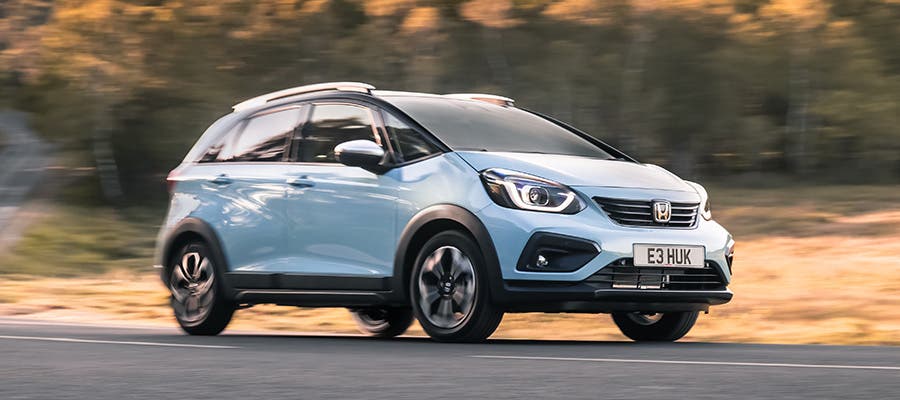 Honda has been refining the art of saving fuel since 1999, and today's almost-entirely-hybrid range kicks off with the Jazz. A cracking little hybrid supermini, the Jazz can squeeze 62.7 miles from a gallon of fuel and, around town, most of the driving can be done without using the engine. Despite being a tiddler, the little five-door is surprisingly spacious inside, with a high roofline for easy access, and rear 'Magic' seats that fold away to unlock a huge 1,205-litre space. You can even get a Crosstar version with rugged body styling and extra ground clearance for full back-to-nature vibes. Also check out the latest Honda Civic if you need a bit more space than the Jazz offers.
Find a used Honda Jazz at Motorpoint
Renault Clio E-Tech Hybrid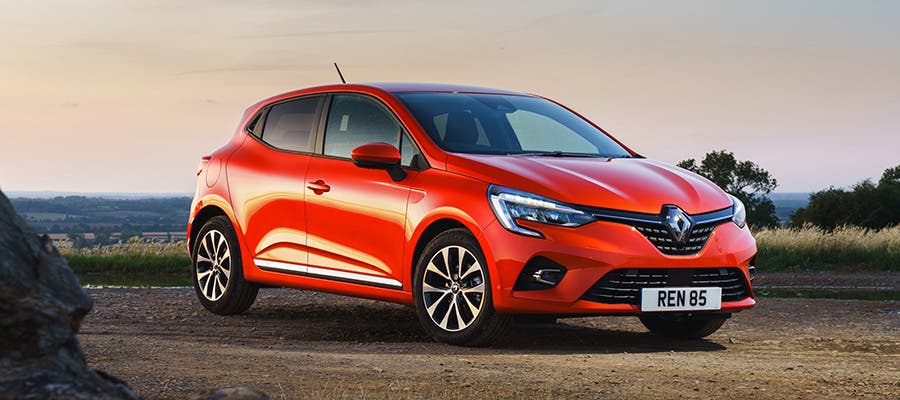 Clearly this is no Formula 1 car in disguise, but Renault says the trick tech beneath its Clio E-Tech Hybrid's skin is 'influenced' by its exploits in motorsport's top category. The 1.6-litre engine is pretty punchy on its own, but two electric motors juiced by a chunky battery give it a load of extra fizz, plus you'll get as much as 64.2mpg if you don't go full Fernando Alonso. The French supermini can even waft around town for the majority of the time on nothing but electricity, according to Renault. The rest is everything we love about the Clio – smart looking, fun to drive and affordable to buy and run.
Buy a used Renault Clio at Motorpoint
Hyundai Ioniq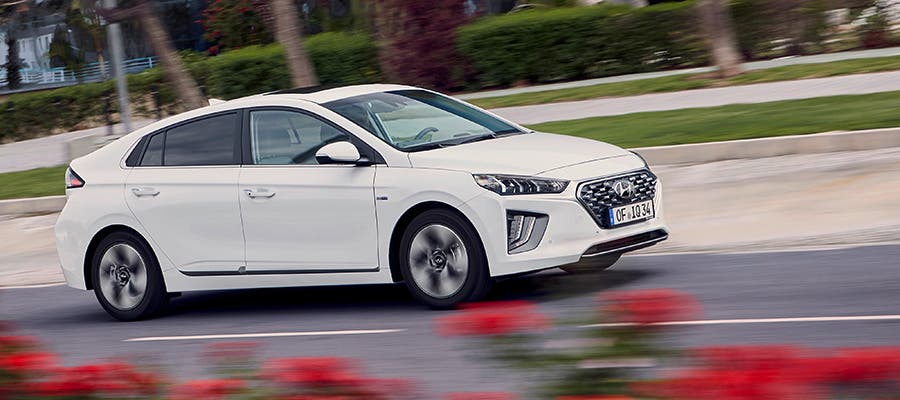 If you can't decide between a hybrid, plug-in hybrid or pure electric model, Hyundai narrows your dithering to one model available with all three. It's called the Ioniq, and the hybrid version combines a 1.6-litre petrol engine with an electric motor and – unusually for a hybrid – a sportier dual-clutch gearbox (some other hybrids can sound like cows in labour when you accelerate, this one doesn't). The result is as much as 62.8mpg and zero-emissions at up to 75mph. The Ioniq is affordable, spacious, comfy to drive and looks pretty smart, plus Hyundai's five-year warranty keeps used examples covered for longer than most rivals.
Check out our range of used Hyundai Ioniq models
Toyota Corolla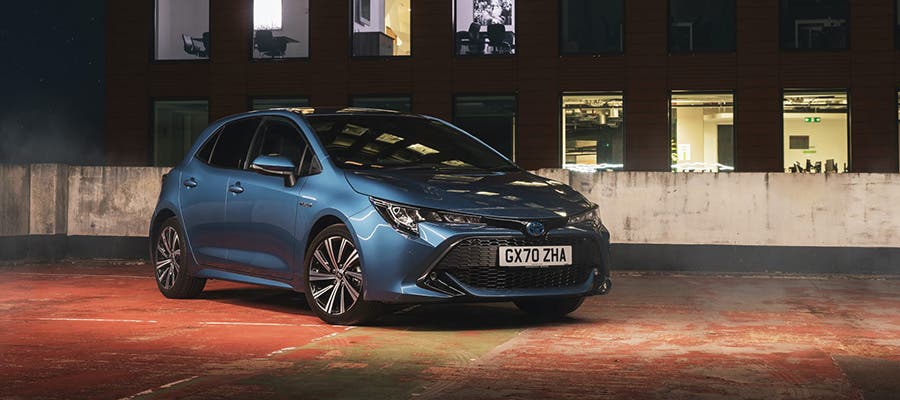 If the Prius is just too 'sandals and flax seeds' for you, the Corolla wraps Toyota's hybrid tech in a body that's sharp as a samurai. Choose the same 1.8-litre powertrain as the Prius for up to 62.8mpg, but the Corolla also offers a 2.0-litre engine that boosts power to 180hp – a chunky 60hp win that knocks 3sec off the 0-62mph dash – 7.9sec FYI – and still manages 57.7mpg. The handling is suitably sharper than a Prius whichever option you choose, and Toyota says both can waft through 50% of a typical commute on electric power. There's also the Touring Sports estate for max load-lugging handiness.
Browse our selection of used Toyota Corollas
Best plug-in hybrid hatchbacks
Audi A3 40 TFSI e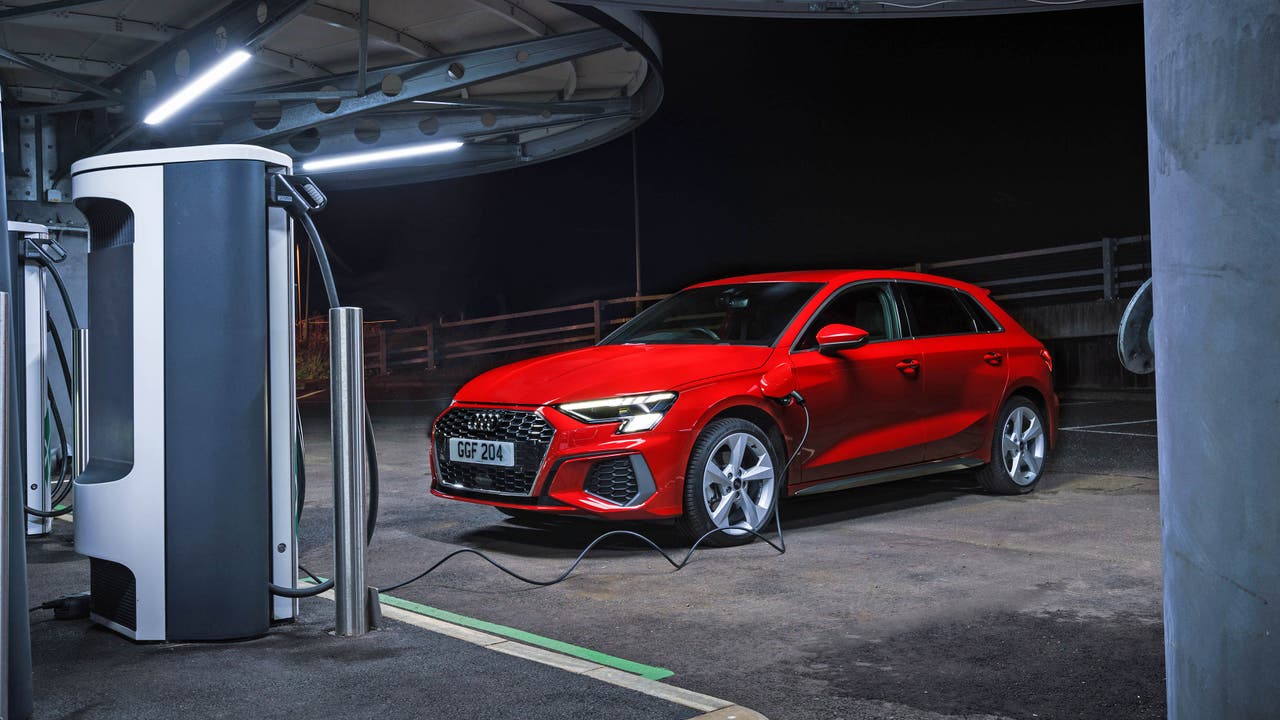 The Audi A3 has oodles of premium appeal, with a luxurious, high-tech interior and the feeling that it could sit at motorway speeds for the rest of time. A plug-in-hybrid powertrain makes perfect sense for the A3's slightly business-like feel, because company-car tax on new cars really favours plug-in hybrids over normal petrol and diesel engines. For private buyers, the allure of a near-40-mile electric range is clear – you might be able to cover your daily commute without using a drop of fuel. The A3 40 TFSI e also offers brisk performance from its combined 204hp. This setup is also available on the SEAT Leon and the Skoda Octavia, and the Octavia will particularly appeal if you need more space than the A3 offers.
Browse our used Audi A3 plug-in hybrid cars for sale
Mercedes A-Class A250e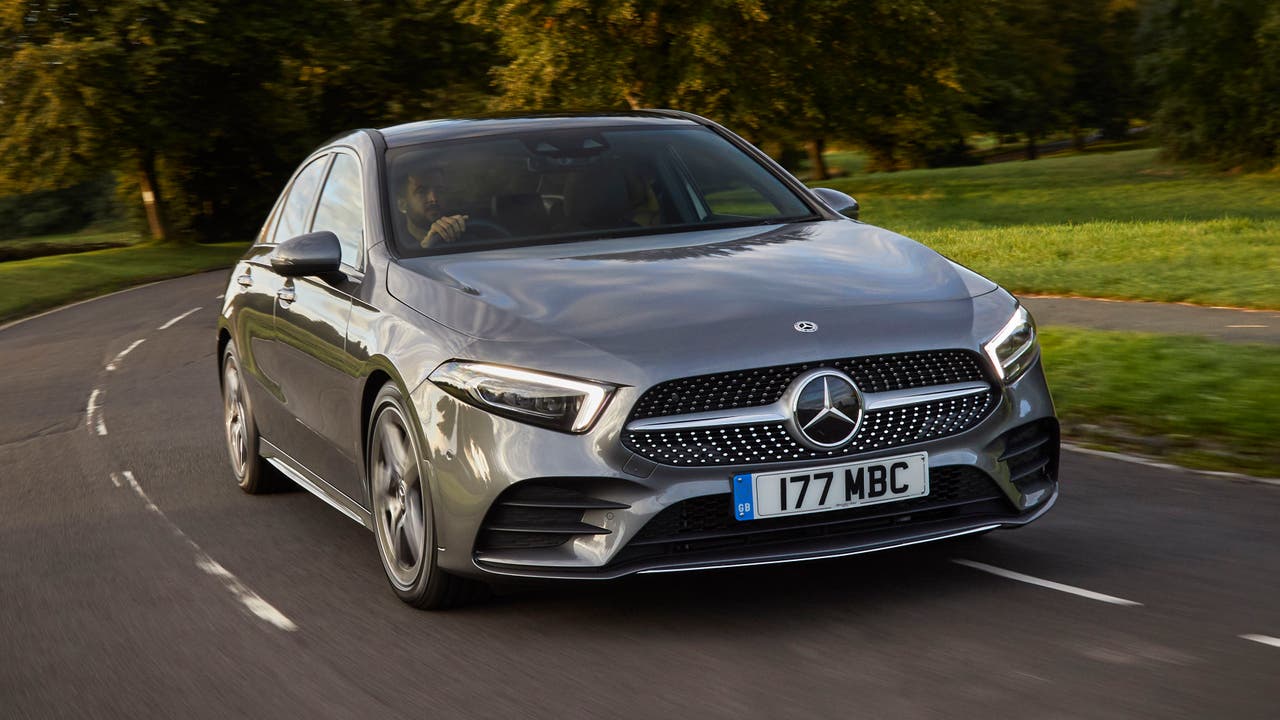 Fighting the A3 PHEV for office car park kudos, the Mercedes A250e boasts a similarly premium interior and similarly impressive fuel economy. They're so closely matched on ability that you ideally need to get your bum on the seat of both cars to work out which is best for you. They even share the same drawback of having a smaller boot than petrol and diesel equivalents – although you can also get PHEV versions of the more practical Mercedes GLA and CLA.
Find a used Mercedes A-Class plug-in hybrid for sale at Motorpoint
Volkswagen Golf GTE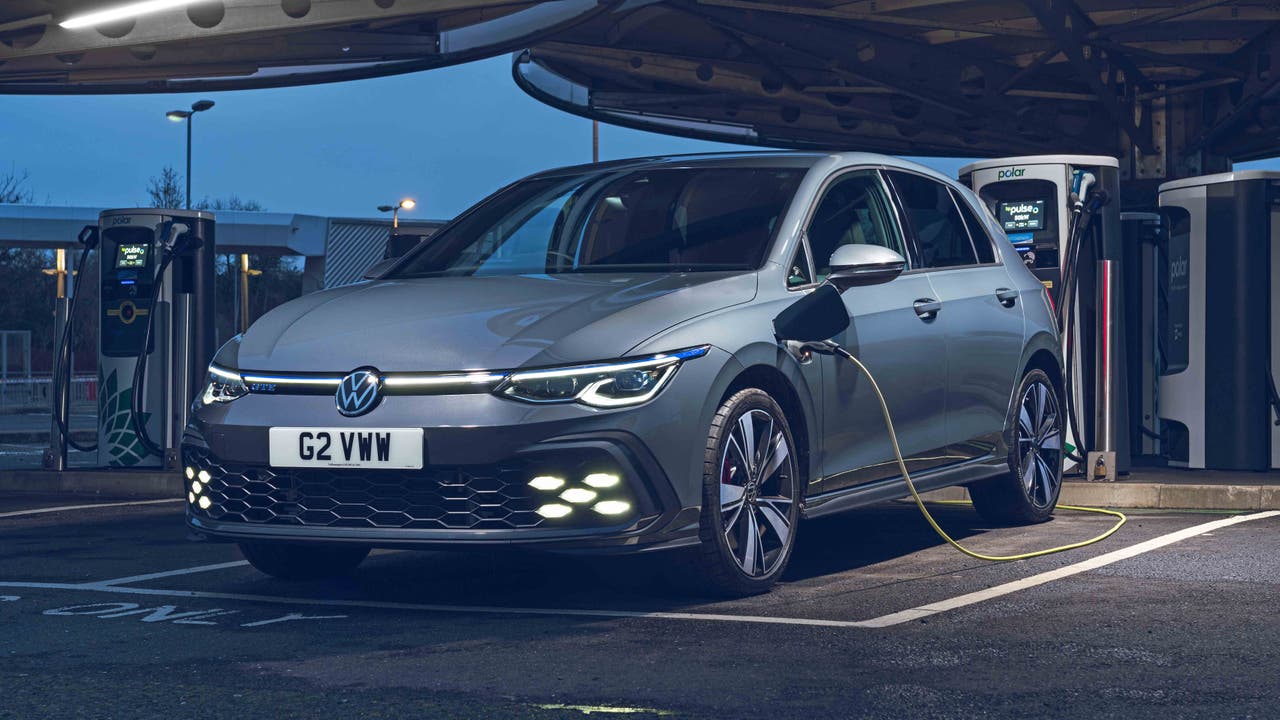 Other manufacturers are only just waking up to the idea of a plug-in hybrid hot hatch, but VW has been doing it for a good few years now. The Volkswagen Golf GTE combines much of the dynamism and fun of the petrol Golf GTI, but with the ability to cover up to 40 miles without a whisper from the engine. A hot hatch for people who regularly visit low-emission zones or want to cut down their fuel costs.
Explore used Volkswagen Golf GTE cars for sale
DS 4 E-Tense 225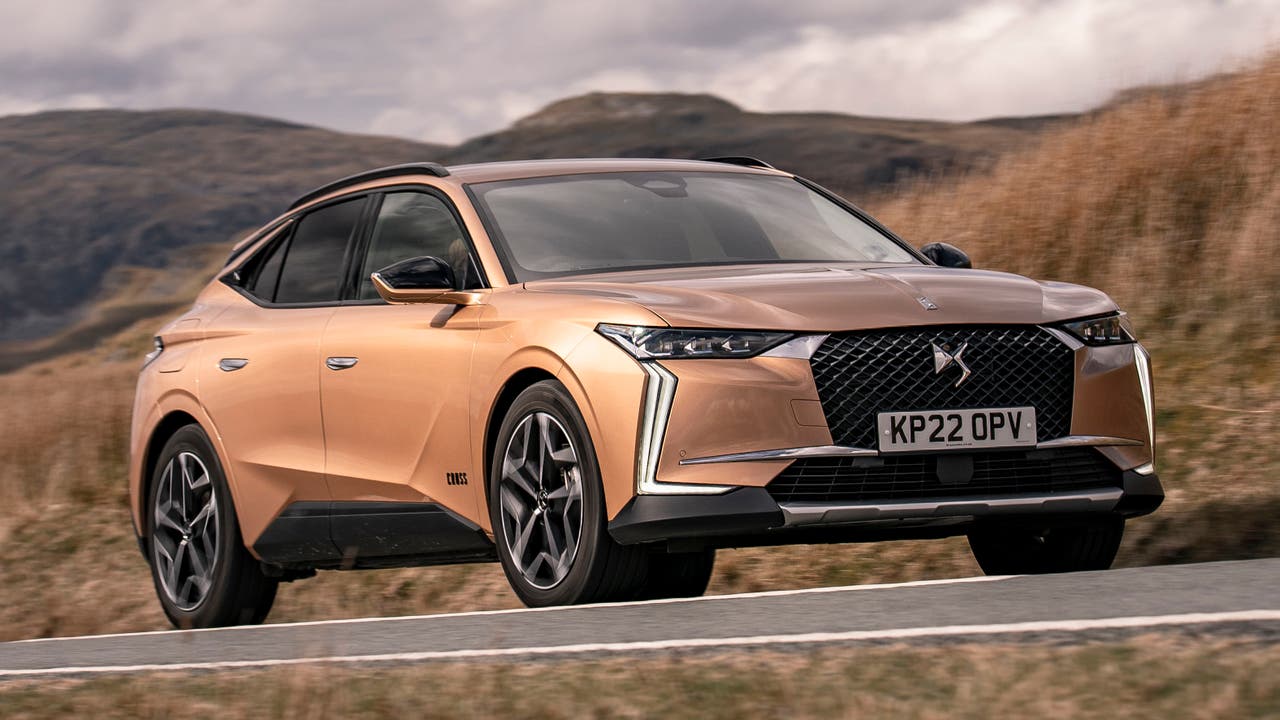 Audi, Mercedes, VW – how very conventional. If you'd rather something that'll stand out from the crowd a bit more, how about the DS 4? It's more practical than the cars above, it's available with a la mode SUV-like styling and looks the business inside. Lots of interesting materials are available, such as suede-like fabric on Performance Line models and high-end leather on top-spec cars. The E-Tense hybrid is capable of 38 miles of driving from a full battery and, if you do that often enough, you could see more than 200mpg on your fuel economy readout.
See used DS 4 cars for sale
Peugeot 308 Hybrid 180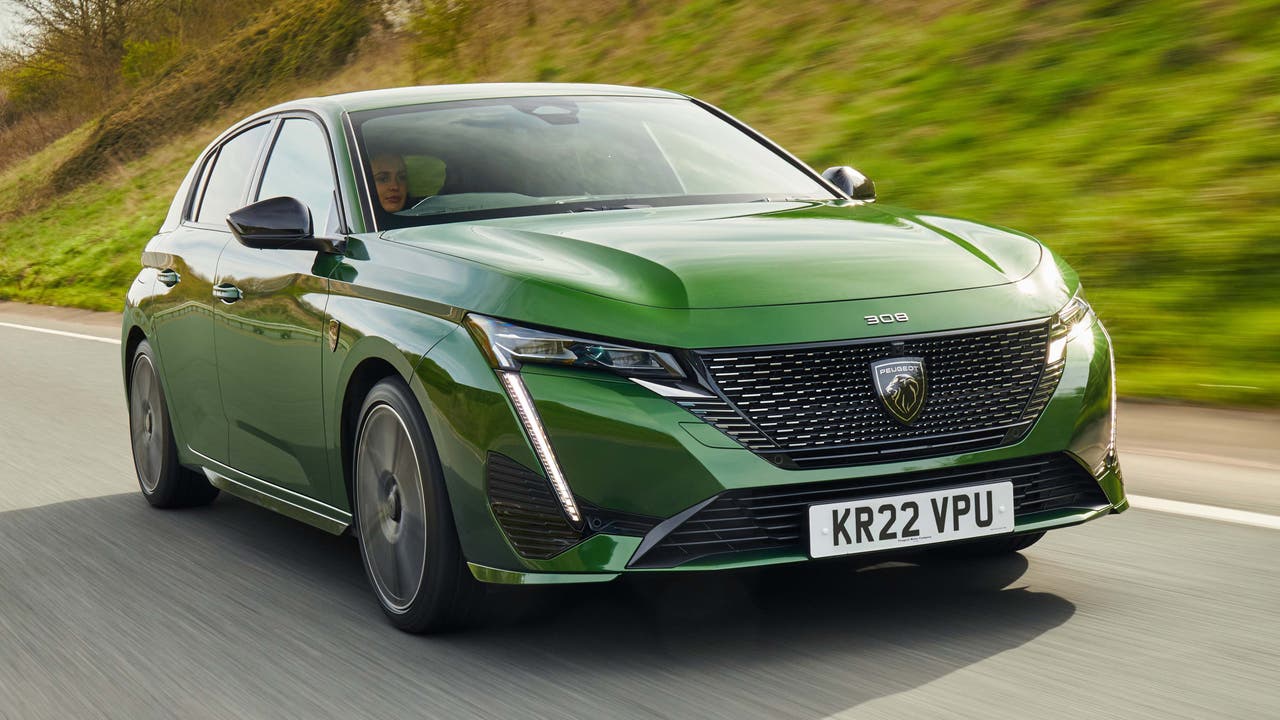 We didn't plan to make this list a Germany vs France affair, but it seems that those countries are just as good at making plug-in hybrids as they are at making food. Okay, so Peugeot and DS are both run by the Stellantis group, as is Vauxhall – you'll find the same engine in the latest Astra and Grandland X – but Peugeot has really turned up the style with the latest 308. And the material quality is a bit better than the car with the griffin badge. The Peugeot 308 also impresses with a refined yet sporty driving experience, a 40-mile EV range and a fairly reasonable price tag.
Find your used Peugeot 308 at Motorpoint