Hybrids offer the best of both worlds when it comes to powering your car. You have an electric motor to waft efficiently through urban stop-start traffic, backed up by a fuel-powered engine so you don't need to faff around with charging on a long journey.
Here are our 10 favourite hybrid family cars available to buy nearly new, listed alphabetically. These models will cut your fuel bills while having enough space to carry the little ones – along with all the gear that comes with them. We're only featuring full and plug-in hybrids on this list, because the latest mild-hybrid cars are mostly indistinguishable from regular non-hybrid models.
1. BMW 3 Series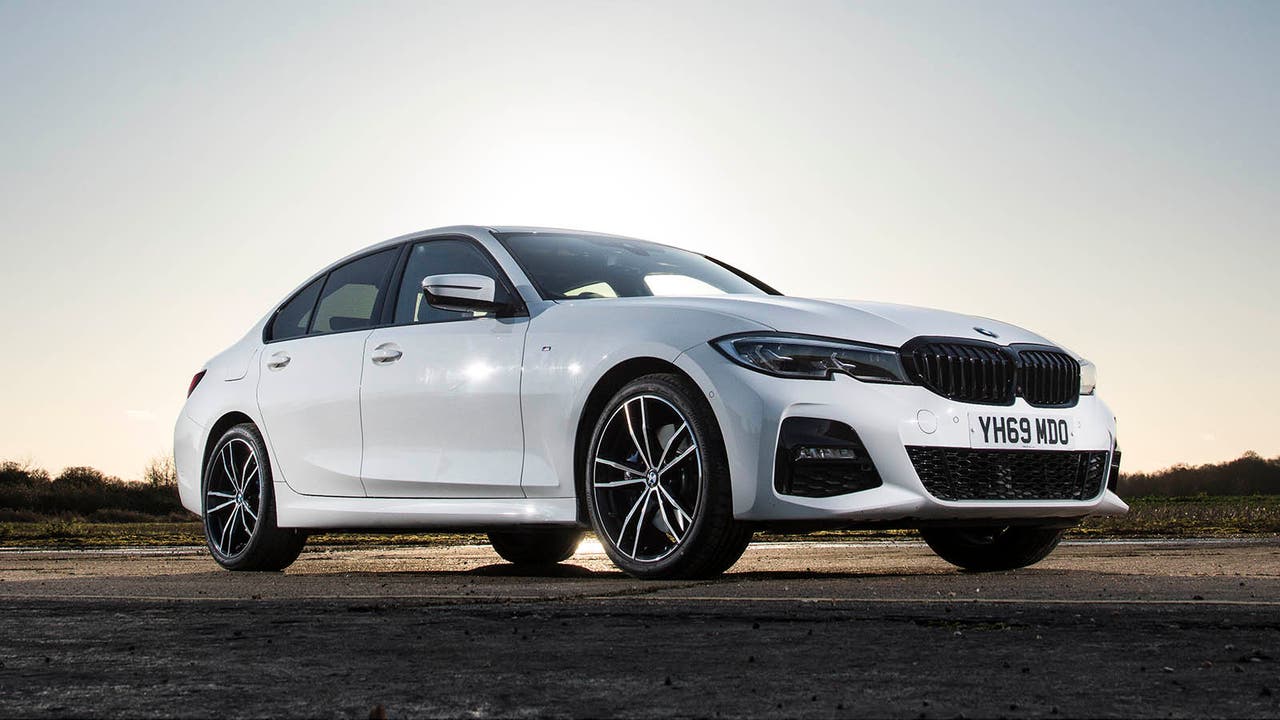 The BMW 3 Series is a great reminder that family cars don't always need to be SUVs. This handsome model comes as a spacious saloon or a practical Touring estate and has lots of passenger space, despite being one of BMW's smaller models. Choose the plug-in-hybrid 330e version to get a powerful 2.0-litre turbo petrol engine combined with an electric motor and battery pack. Resist the temptation to use all the acceleration on tap and you can cover up to 41 miles on electric power alone or achieve more than 140mpg if you use both power sources optimally.
Shop nearly new BMW 3 Series cars
2. Cupra Formentor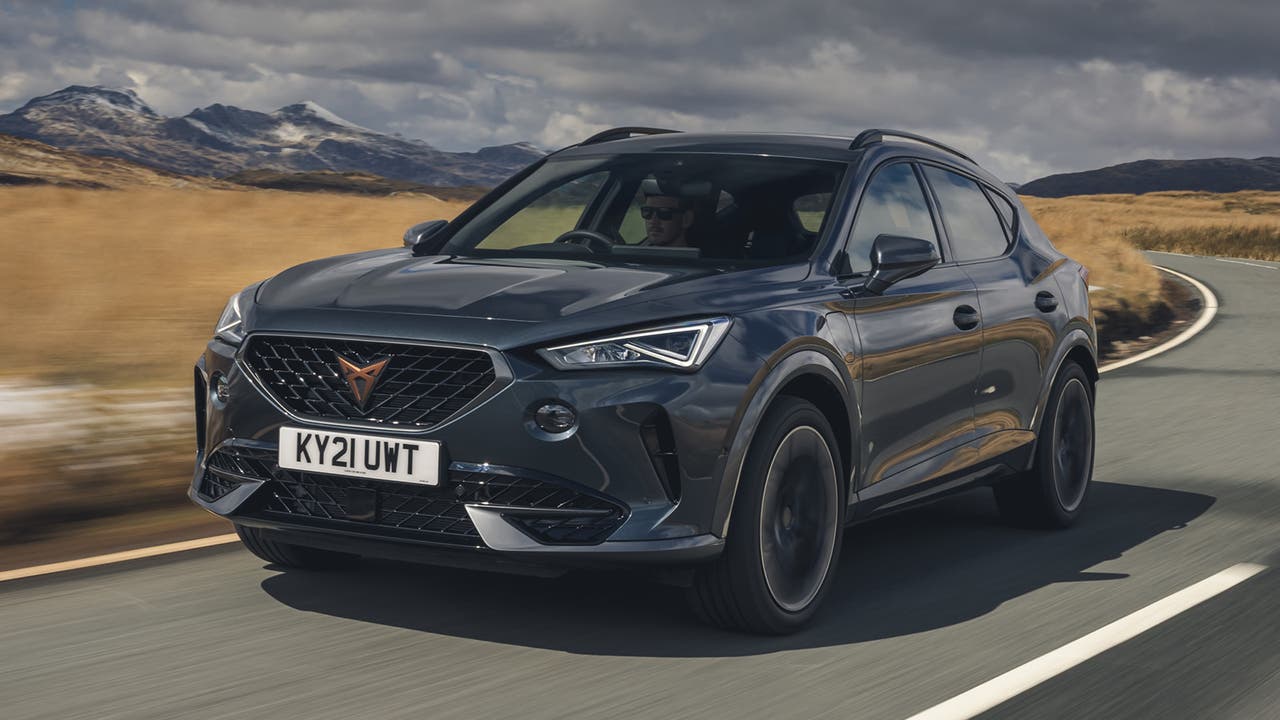 The Formentor is the first model designed from the ground up by SEAT's high-performance Cupra offshoot. And what a way to launch the new brand – this coupe SUV is big enough for the family despite its show-stopping looks and powerful performance. You don't need to sacrifice low running costs either, thanks to the Formentor's choice of two plug-in hybrid engines. Both include a 1.4-litre turbo petrol engine for long-range cruising ability, with the entry-level version having 204hp and a 36-mile EV range, and the upgraded model getting 245hp with a 34-mile range. Average economy in ideal conditions can top 200mpg.
Browse nearly new Cupra Formentor cars
3. Ford Kuga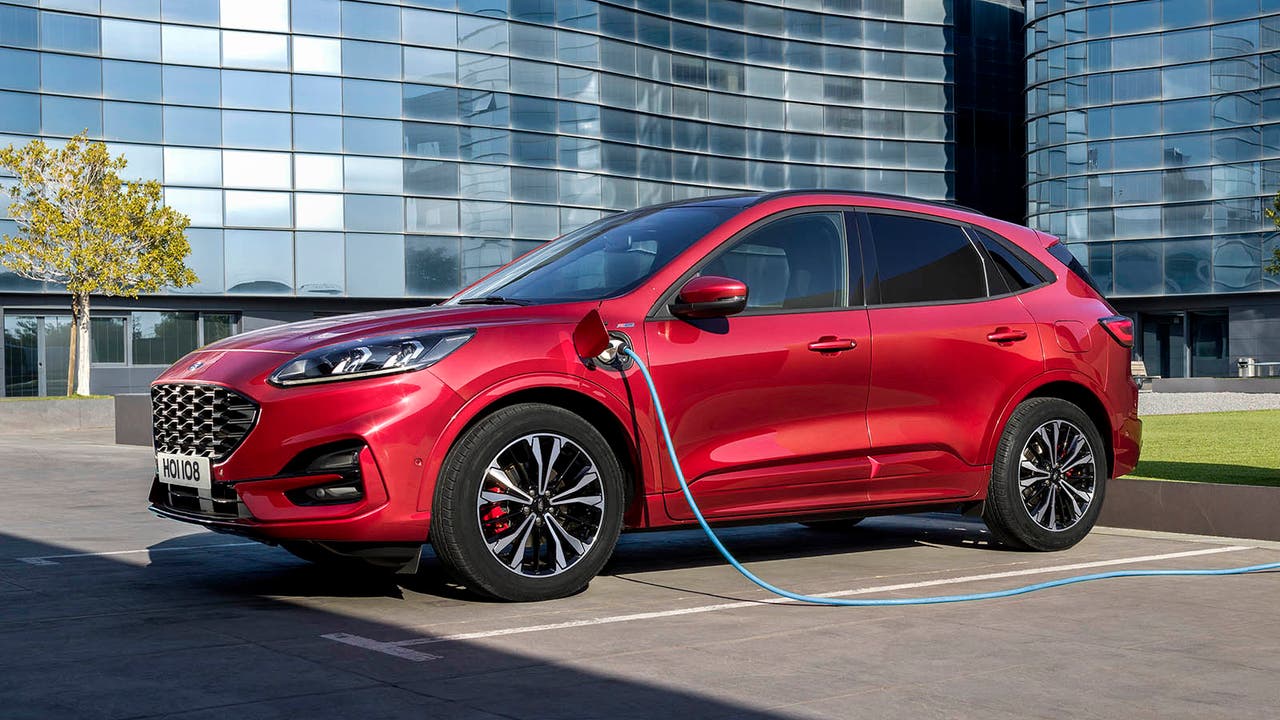 Family buyers have flocked to the Ford Kuga thanks to its great range of strengths. It's composed and comfortable on the move, while also being easy to drive. There's room inside for five adults and lots of space to manoeuvre kids into their car seats. You get a choice of a full-hybrid engine with 190hp – this achieves 49mpg and doesn't need to be plugged in to recharge – or a more powerful plug-in hybrid engine. If you have the ability to charge your car, the Kuga PHEV can average 250mpg in ideal conditions and boasts a 29-mile EV-only range.
Check out nearly new Ford Kuga cars for sale
4. Hyundai Ioniq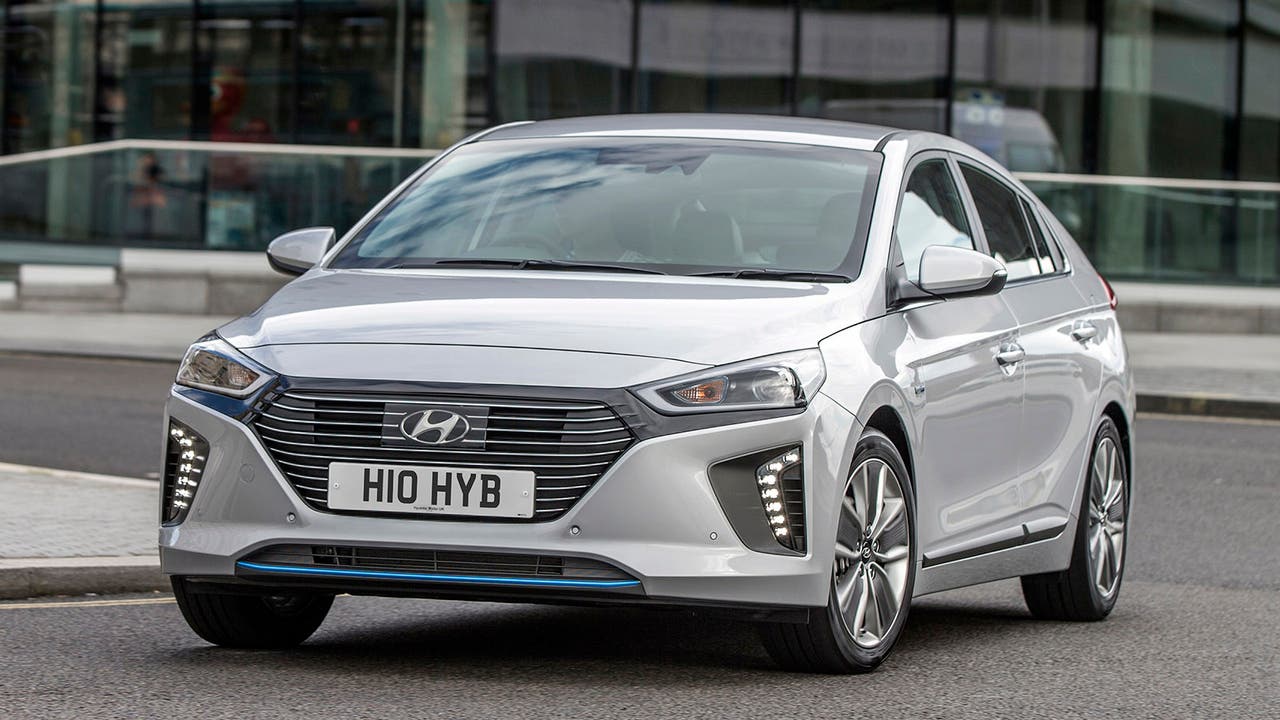 The Ioniq might not grab the headlines as much as the EV-only Ioniq 5 and Ioniq 6 that followed, but this understated hatch has many hidden talents. The cabin is well made and fully equipped with all the modern conveniences you'd expect, and is spacious enough for small families – aided by the hatchback bootlid that makes it easy to load pushchairs into the boot. Plus, there are lots of choices for what's under the bonnet – including full-hybrid, plug-in hybrid and even fully electric power. The most compelling point, however, is the Ioniq's excellent value for money on the nearly new market, undercutting many rivals by thousands of pounds.
See nearly new Hyundai Ioniq cars
5. Hyundai Tucson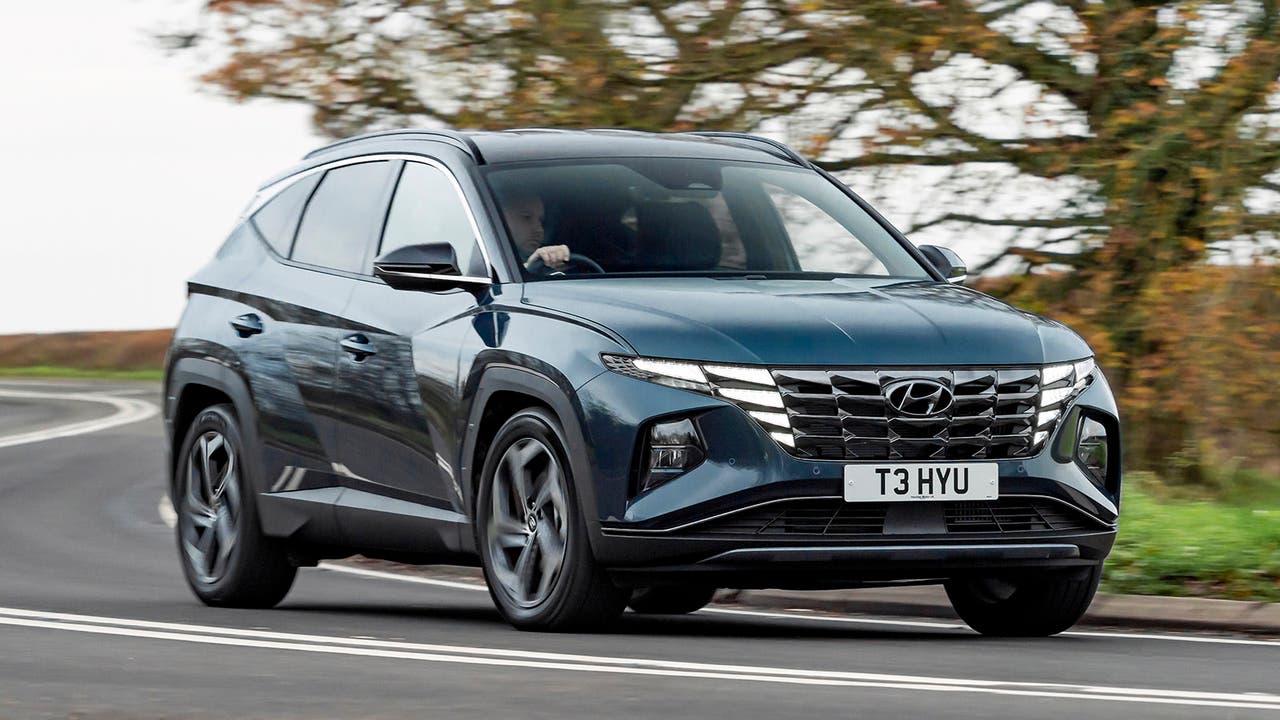 Hyundai's hybrid range has also expanded upwards to the posh Tucson SUV. This is a sizeable family SUV with the Korean brand's latest styling verve – you get a bold, creased exterior that cloaks a really plush cabin which, like most of the brand's lineup, is absolutely loaded with on-board tech. Like the Kuga, there's a choice of both a full-hybrid engine that doesn't need plugging in, and a plug-in hybrid that can cover around 30 miles on electric power alone. Both options offer excellent performance without the fuel thirst you'd expect from a large family SUV.
Search a choice of nearly new Hyundai Tucson cars
6. Kia Niro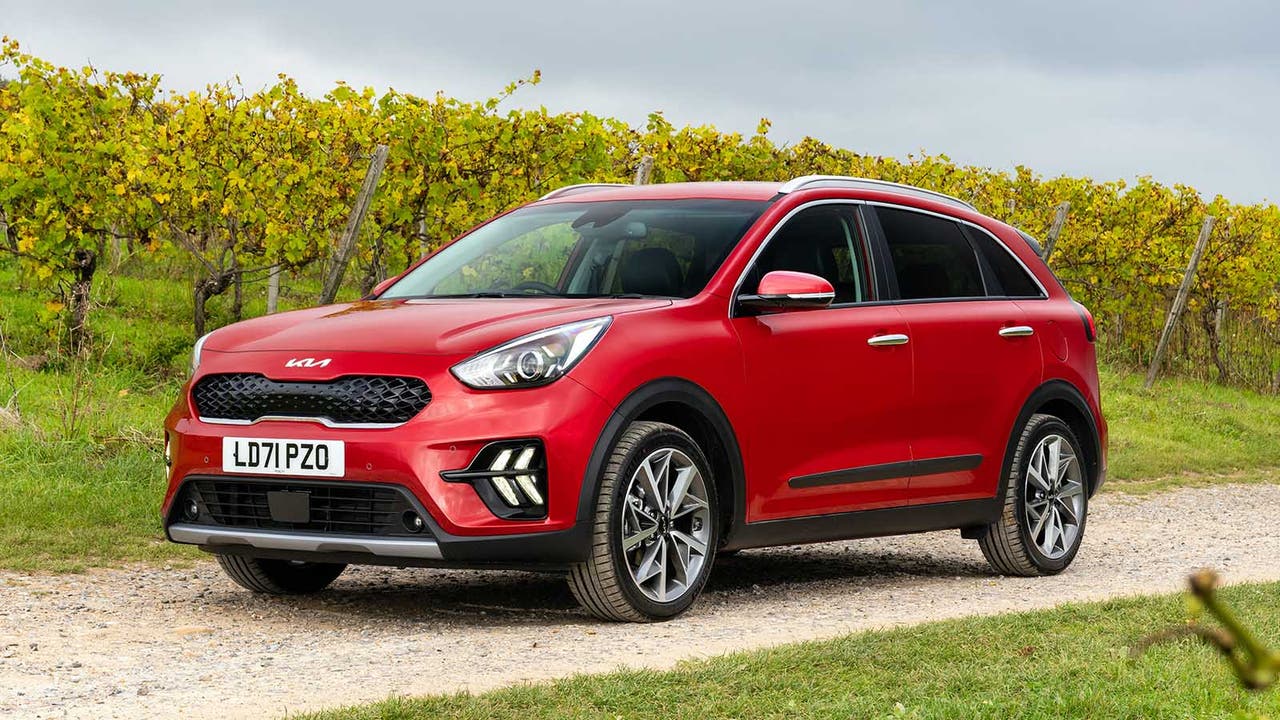 Hyundai's sister brand Kia offers the compelling Niro as a compact family hybrid. This is also available as a full hybrid, as a plug-in hybrid or as a fully electric car with a large battery pack. The latter is the fastest but it's also much more expensive to buy than the hybrid versions, so we think the basic full-hybrid version offers the best value for money. It's a smaller SUV so won't be the best choice if you have more than two kids but, as a compact family transporter, it's a great companion, both in tight city streets and out on the open road.
View nearly new Kia Niro cars for sale
7. Peugeot 3008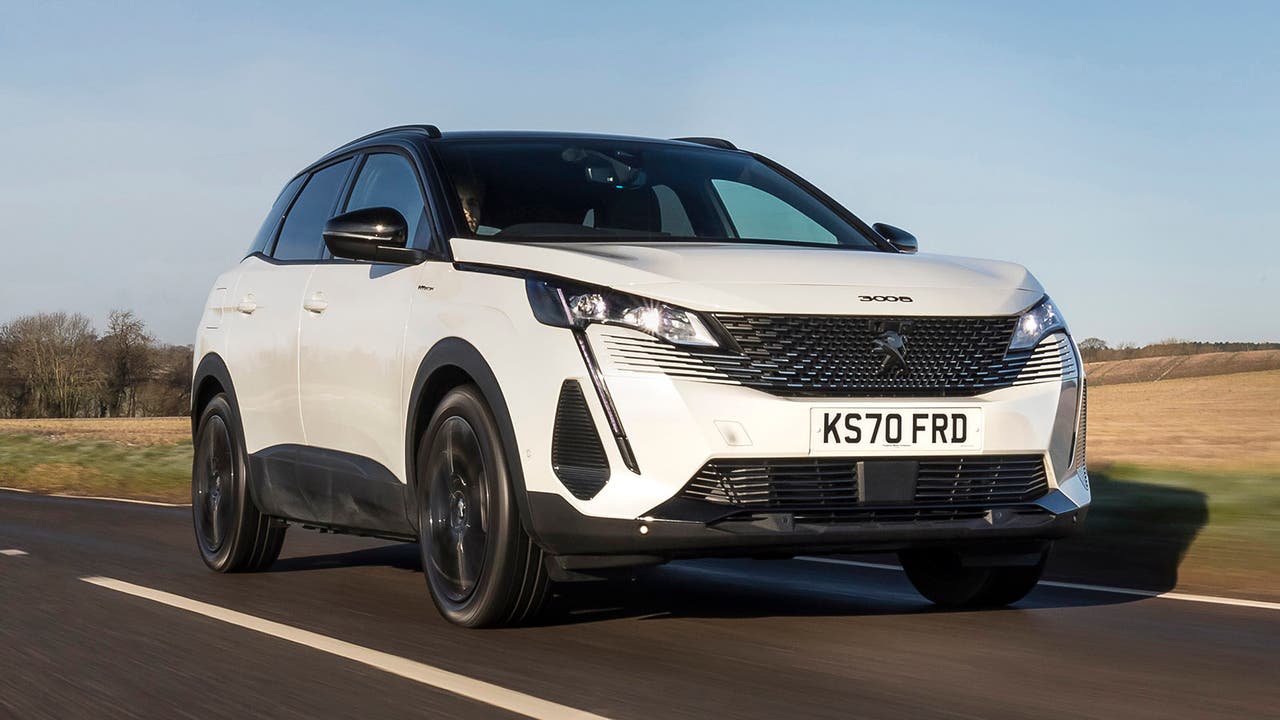 Peugeot's distant past might make you think the 3008 is a case of style over substance but, get behind the wheel, and you'll find this SUV has both measures by the bucket load. Firstly, it looks great, standing out from rivals thanks to its chiselled styling and angry-looking front end. This impression is cemented once you step inside thanks to an upmarket interior with nice materials and Peugeot's distinctive small steering wheel and high-mounted dials. You also get a choice of two powerful plug-in hybrid engines that blend a turbo 1.6-litre petrol with an electric motor for either 225 or 300hp – the latter being a frankly absurd figure for a Peugeot family car.
Shop nearly new Peugeot 3008 cars
8. Skoda Superb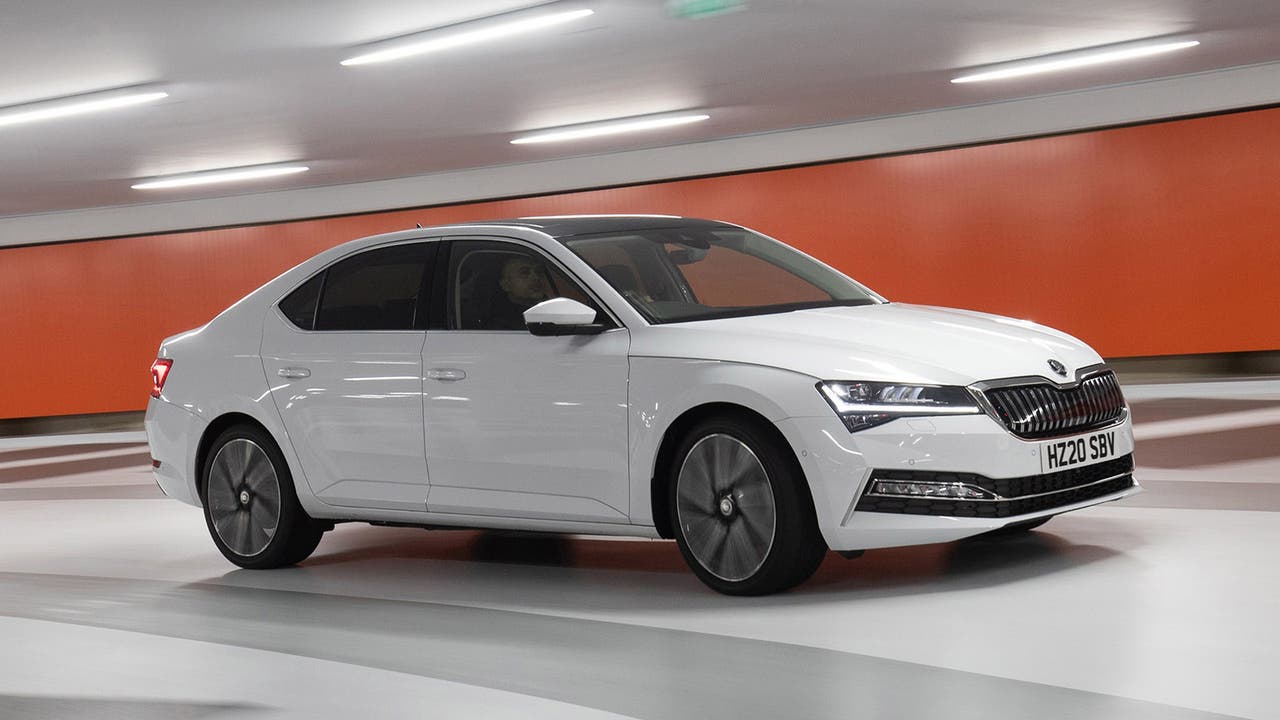 There are loads of great family cars in Skoda's lineup including the excellent Karoq and Kodiaq SUVs. However, not all of them get the option of hybrid power, so plug-in fans must choose between the Octavia or the larger Superb. The former is excellent but, with our money, we prefer the Superb. It takes the Octavia's already generous interior space and cranks it up to levels that rival some proper luxury cars, while also equipping the car with a cave-like boot that'll handily swallow pushchairs or suitcases without complaint. Under the bonnet is Skoda's iV plug-in setup, pairing a 1.4-litre turbo petrol with an electric motor for the potential of super-low fuel bills.
Take a look at nearly new Skoda Superb cars
9. Toyota Corolla Touring Sports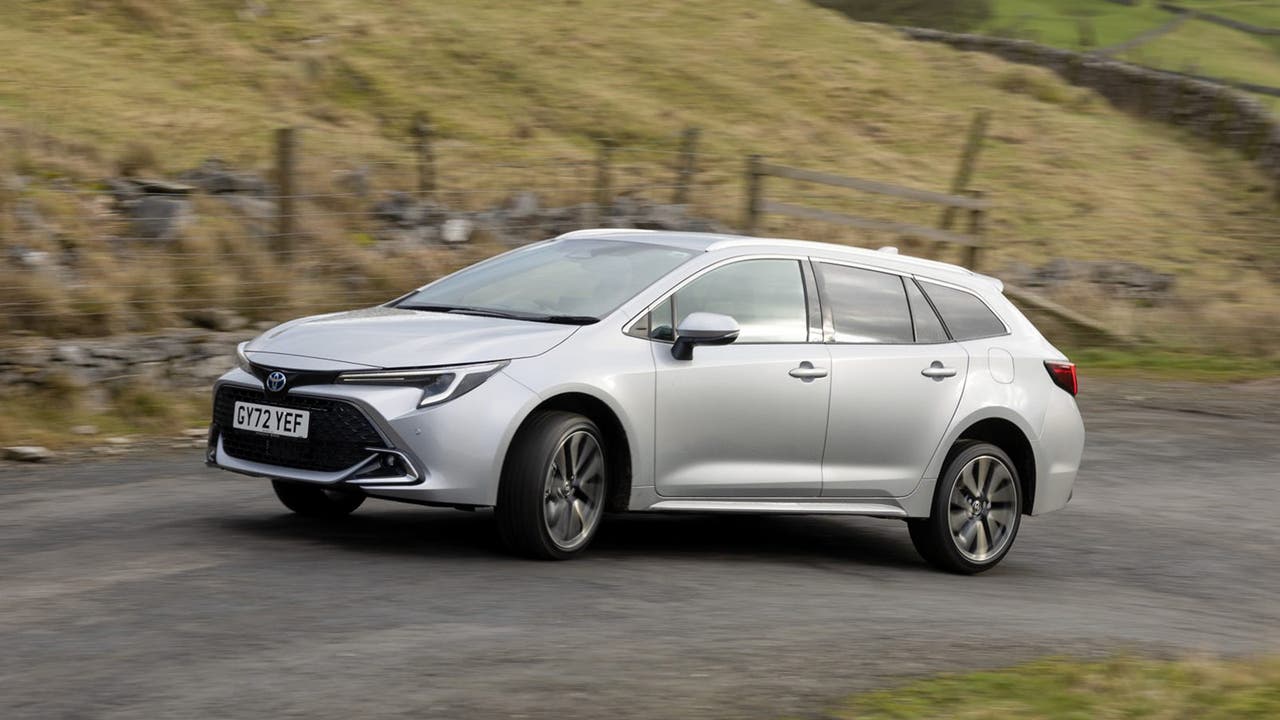 Toyota is synonymous with hybrids thanks to the worldwide success of its Prius. The Corolla Touring Sports is a sweet spot in the Japanese brand's lineup for family buyers, combining a smooth, efficient full-hybrid engine with a practical body that's large enough for kids and clobber. Basic 1.8-litre models are fine for regular driving duties, but we prefer the effortless performance offered by the beefier 2.0-litre version. Opting for the Touring Sports estate version also means 2.0-litre buyers aren't as badly affected by the addition of the larger hybrid battery, which eats into cargo space in the hatchback version.
Browse nearly new Toyota Corolla Touring Sports cars
10. Toyota RAV4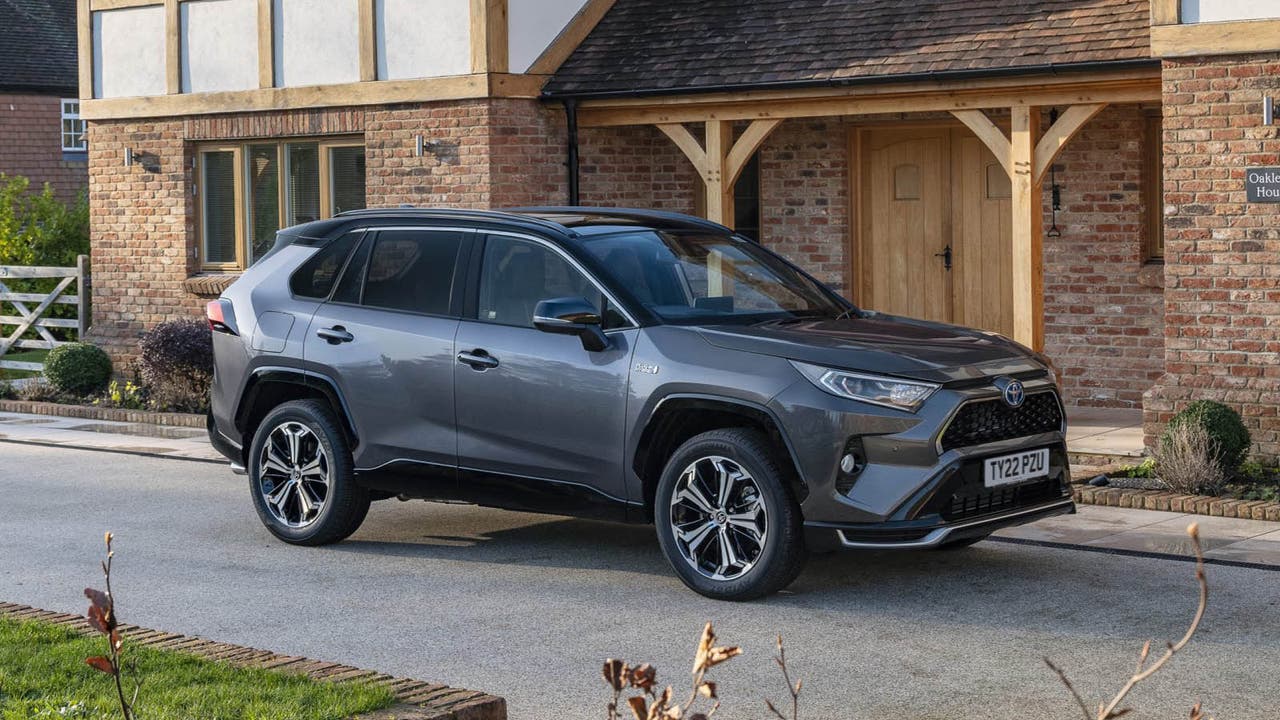 If you like the sound of a Toyota hybrid, but need something that's even more spacious, check out the RAV4 SUV. This model has become an icon among family SUVs, with a practical cabin, sensible ergonomics and the brand's solid-gold reputation for dependability. Plus, the most recent version has fixed the biggest issue with older RAV4s – their sluggish performance – with a heavily upgraded 2.5-litre full-hybrid setup that offers strong acceleration and the ability to silently sneak through traffic without starting the engine.
See nearly new Toyota RAV4 cars for sale
Found the right hybrid family hauler for you?
Take a look at our huge range of used hybrid cars for sale, all with low mileage, warranty coverage and the reassurance of Motorpoint's Price Promise. For more inspiration, check out our picks for the best hybrid SUVs you can buy nearly new.