In the old days, choosing an SUV meant putting up with big fuel bills. Now, thanks to modern hybrid technology, there are plenty of practical models on sale with sky-high mpg figures.
We've chosen 10 of our favourite hybrid and plug-in hybrid SUV models. All of which have an automatic gearbox and are available to buy used from Motorpoint with thousands off the original list price.
Toyota RAV4 – overall best hybrid SUV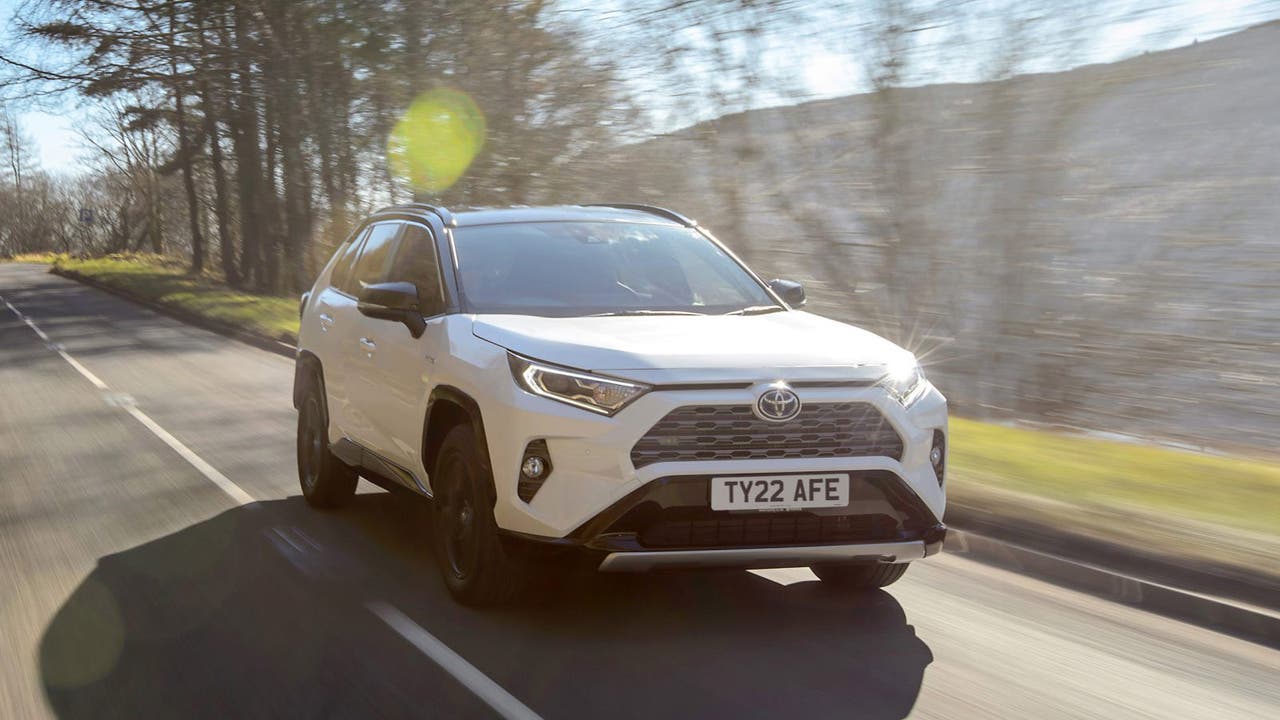 Old Toyota RAV4s were practical and robust but struggled to shake their slightly dull image. The latest model, however, is a revelation with confident, chunky styling and an attractive cabin. None of the faultless functionality the RAV4 built its reputation on has been compromised, either, so it's still a fantastic choice for families with lots of passenger and cargo space. Toyota's 2.5-litre self-charging hybrid setup is far punchier than the slightly wheezy engines you found in older RAV4s, and returns strong economy without needing to be plugged in.
Browse used Toyota RAV4 cars for sale
Renault Captur – best small hybrid SUV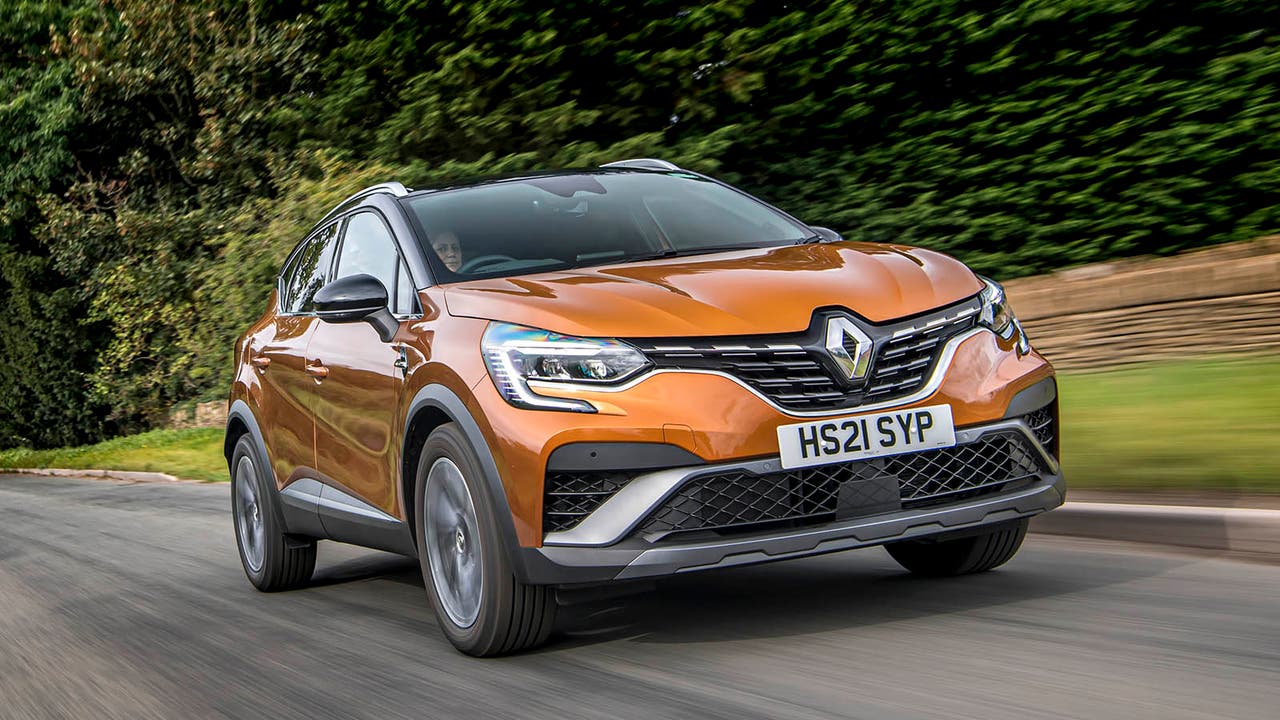 SUVs come in all shapes and sizes, and the Renault Captur is one of our favourite compact models. The small footprint means it's easy to park in tight spots, but you get a clever sliding rear bench to make the most of the space available – shifting it forward for more boot space, or backward for more rear legroom. There's also a choice of hybrid engines – a 145hp self-charging hybrid with featherweight fuel costs, or a 160hp plug-in hybrid that can save even more money if you have the ability to recharge at home or at work.
Search used Renault Captur cars
Citroen C5 Aircross – best large hybrid SUV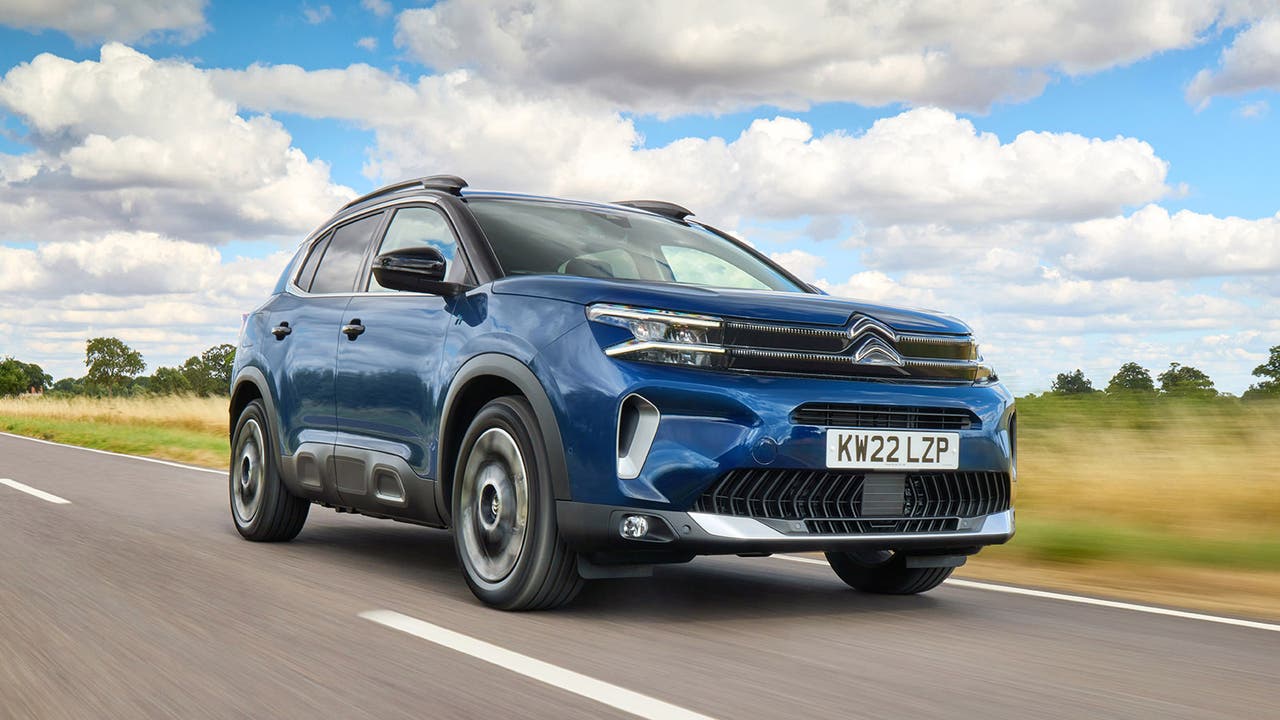 These days, even big SUVs can some with tiny fuel costs and the Citroen C5 Aircross is a perfect example. This is a big, spacious five-seater SUV, with a vast, square boot that's perfect for dogs, bikes or holiday luggage. Unlike so many in this segment, the three rear seats are separate and can be slid backwards and forwards independently, making this one of the best choices if you often travel with a full complement of passengers. Under the bonnet is a pleasantly punchy 225hp plug-in hybrid engine with the potential for huge mpg figures.
Shop used Citroen C5 Aircross cars
Hyundai Tucson – best full-hybrid family SUV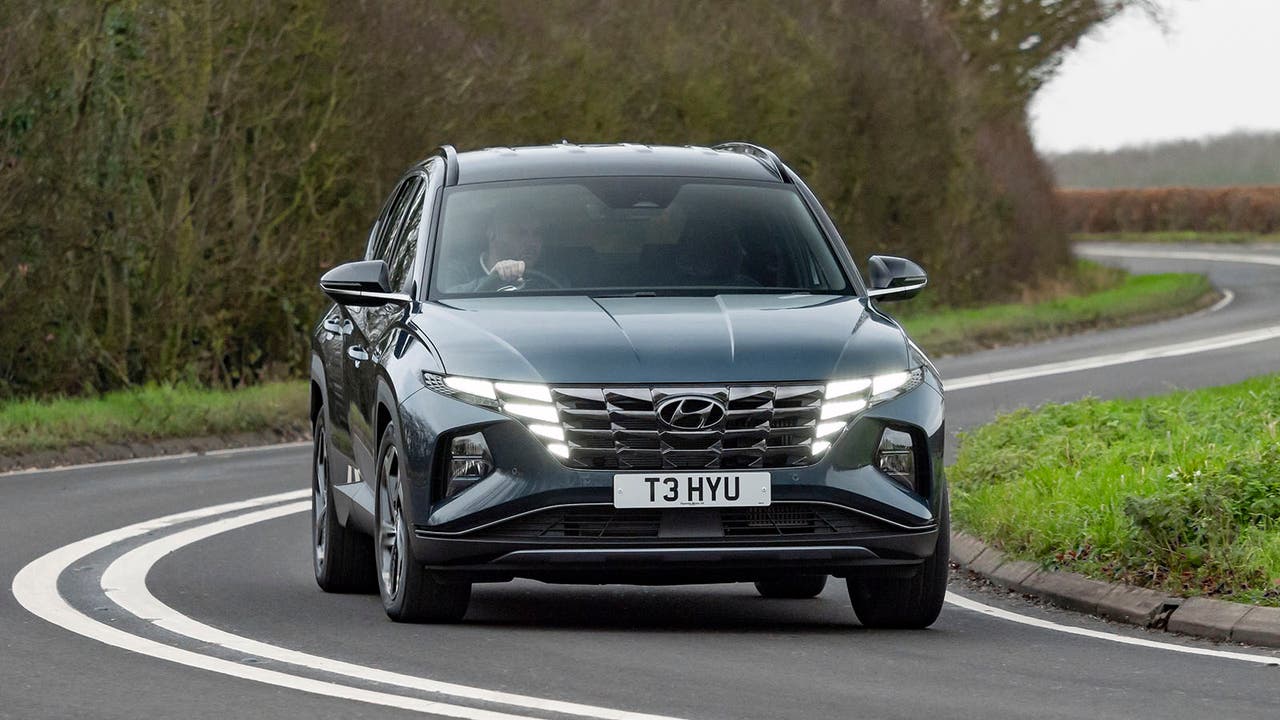 The latest Hyundai Tucson is a real head-turner thanks to its deeply creased bodwork and vast front fascia with sharp headlights that flow seamlessly into the grille. Its qualities aren't skin-deep either, with a well-made and neatly trimmed cabin that has masses of space for family buyers. Your precious cargo won't be complaining about the refinement or ride quality, either, with well-judged suspension and hushed acceleration. There's both self-charging and plug-in hybrid engines, but the latter is only worth if it you have access to a charging point.
View used Hyundai Tucson cars for sale
Ford Kuga – best plug-in hybrid family SUV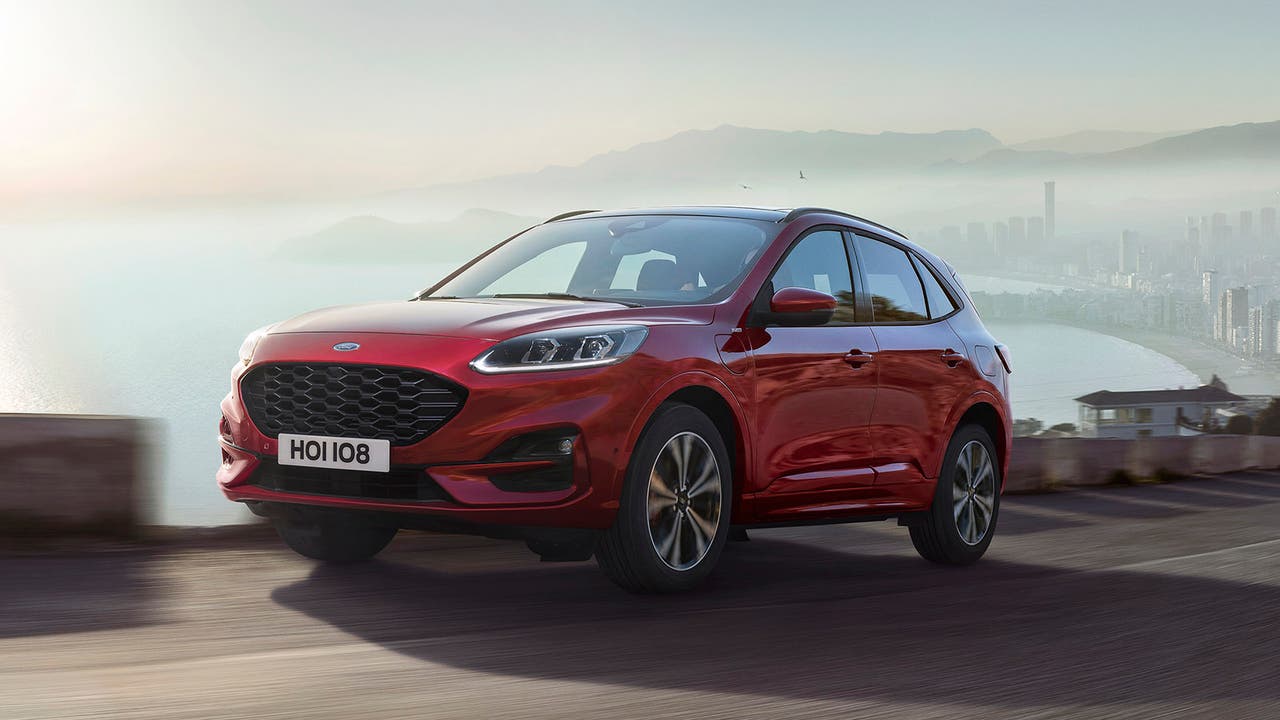 There are plenty of engine choices if you're shopping for used Ford Kuga cars, with several strong non-hybrid options. However, we reckon the plug-in hybrid Kuga is one of the most compelling choices in the range because it blends the Kuga's existing strengths – its smooth ride quality, engaging driving experience and comfortable cabin – with a useful 35-mile electric range and strong mpg figures if you make the most of the on-board battery pack. There's also a self-charging hybrid version that makes a good choice if you can't recharge at home.
Toyota C-HR Hybrid - best value full-hybrid SUV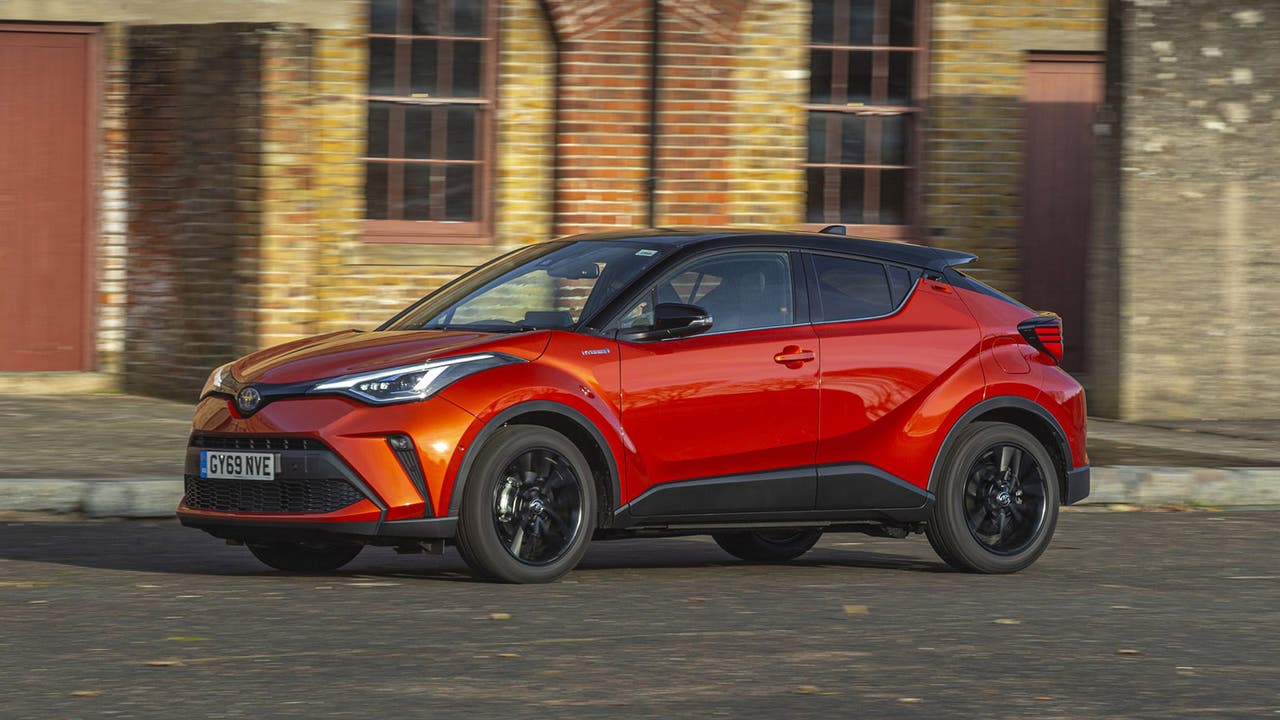 The Toyota C-HR isn't the most affordable option in its class, but we think it's one of the best-value choices if you're shopping on the used market. Buying a C-HR that's just a few years old means you're getting the same funky design and reliable technology as the current model for thousands of pounds less than the original list price. Your cash pays for Toyota's extensive hybrid experience, so the C-HR drives smoothly while scoring excellent economy figures, all without sacrificing its sharp looks or surprisingly sporty handling.
Check out used Toyota C-HR cars
Vauxhall Grandland X – best value plug-in hybrid SUV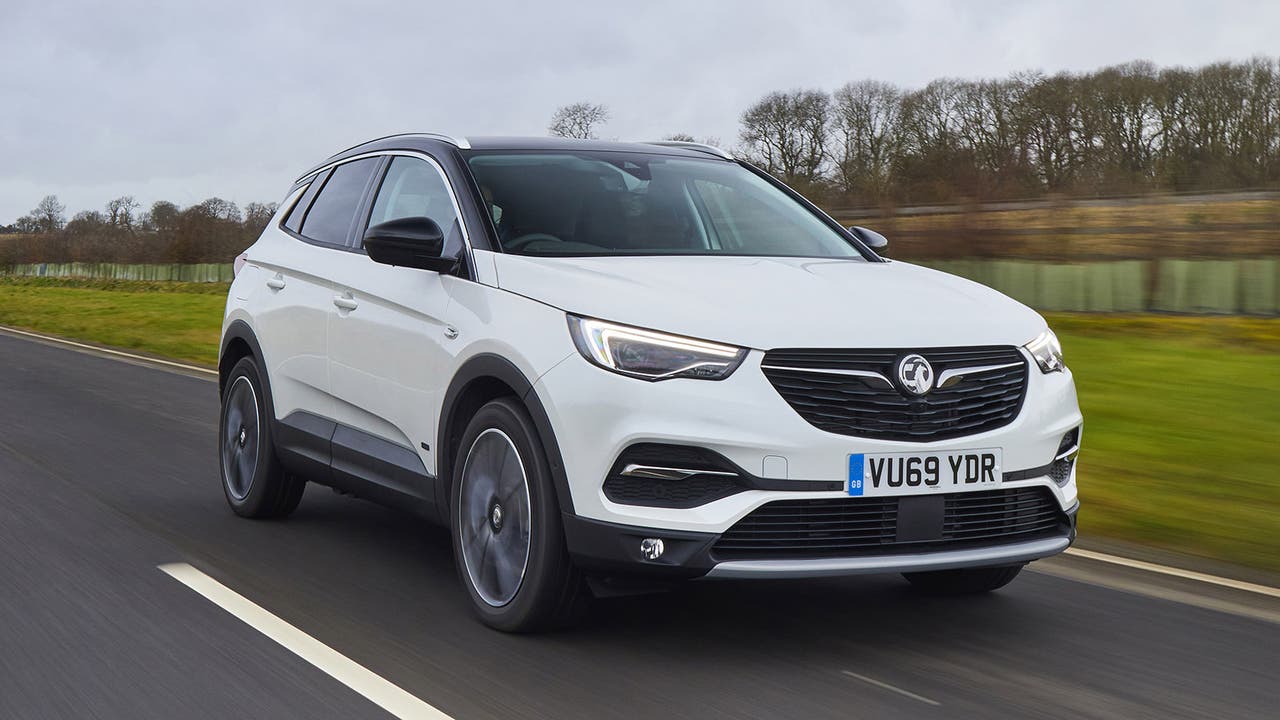 Buying a plug-in hybrid normally means a bigger upfront price thanks to the added cost of the battery and electric motor. While that was true for the Vauxhall Grandland X when it was new, prices on the used market are substantially more affordable. That means you can pick up a plug-in hybrid Grandland X that's barely a few years old for not much more than the conventional petrol and diesel options. Under the bonnet, you'll find the same frugal and punchy plug-in hybrid engines as the Citroen C5 Aircross with either 225 or 300hp.
Take a look at used Vauxhall Grandland X cars
Cupra Formentor – best performance hybrid SUV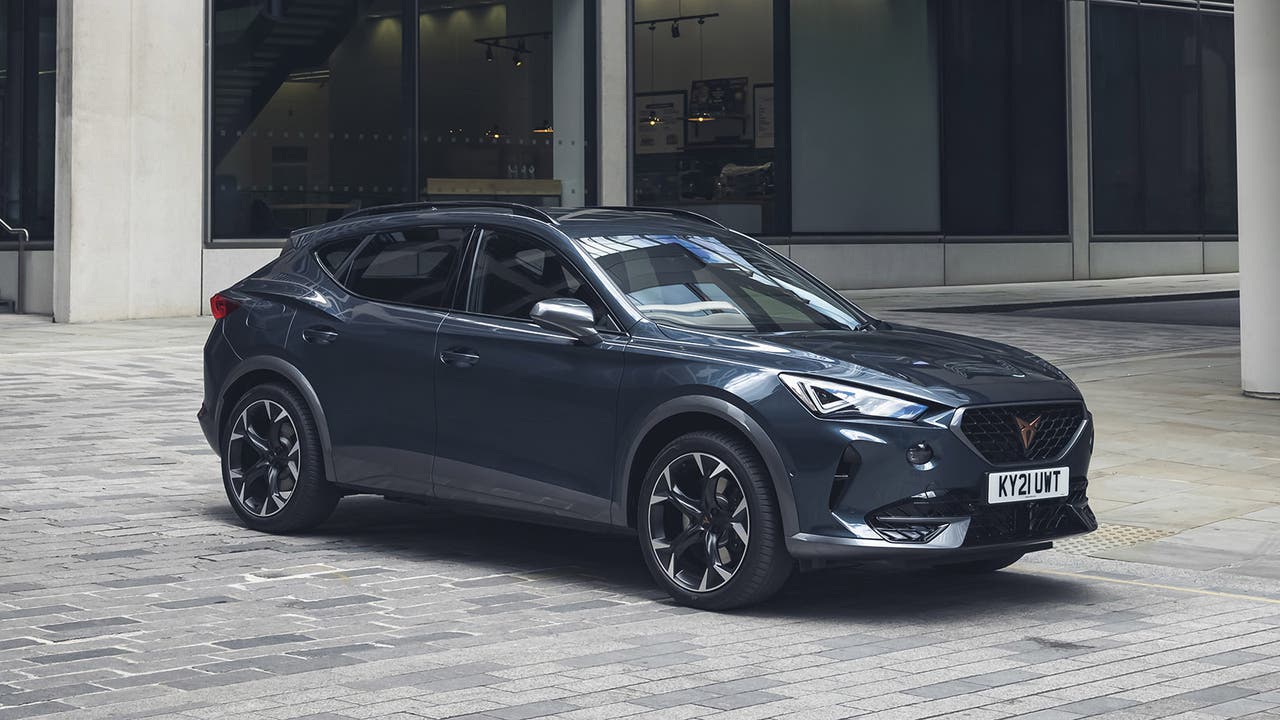 The Cupra Formentor is the first car designed from the ground up by SEAT's sporty spin-off brand. Leaning into the high-performance image means the Formentor gets some of the strongest engines in its class, with more than 300hp available in range-topping models. For this list, we're more interested in the 1.4-litre eHybrid version – this is a plug-in hybrid with the ability to return vast economy figures or run on electric power alone but, with 245hp on tap, can still launch towards the horizon with the ferocity you'd expect from a legitimate hot hatch.
Browse used Cupra Formentor cars
Range Rover Evoque – best luxury hybrid SUV
The second-generation Range Rover Evoque may look mostly unchanged from its predecessor at a glance, but it's substantially improved in nearly every way. For starters, it finally feels like a Range Rover inside, with plush materials and elegant-yet-minimalist style that closely mirrors the look and feel of its full-sized siblings. It's also much more comfortable and grown up on the road, with supple suspension and composed handling. P300e versions pair the company's 1.5-litre petrol engine with a motor and battery for lofty mpg figures.
Shop used Range Rover Evoque cars for sale
Peugeot 3008 – best stylish hybrid SUV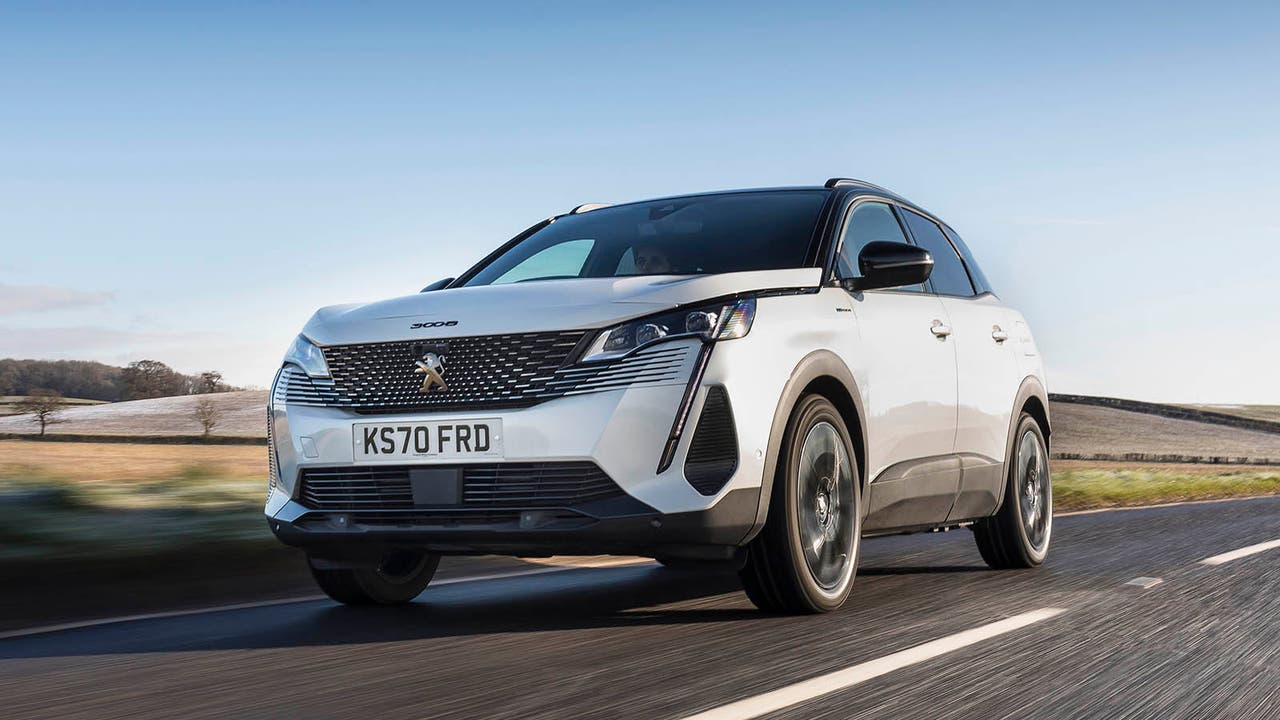 Considering the Peugeot 3008 shares parts with the spacious Citroen C5 Aircross and great-value Vauxhall Grandland X, it needs something to stand out. Thankfully, it has an enormous helping of style to lift it above rivals. If the sharp-suited exterior didn't completely capture your imagination, the quirky cabin won't fail to impress, with swoopy styling and Peugeot's peculiar i-Cockpit comprised of a small, flickable steering wheel and high-mounted driver's dials. You also get a choice of eager-yet-efficient 225 or 300hp plug-in hybrid engines.
SUV space with small fuel costs
Search Motorpoint's huge selection of used hybrid SUVs – all backed with warranty cover and our Price Promise. For more inspiration, check out our picks for the best hybrid family cars.