Whether you're after a city runaround or a sporty hot hatch, these are the best hatchback cars to buy right now
While SUVs are taking all the headlines at the moment, the humble hatchback still has plenty of plus points. Smaller and lighter than an equivalent crossover, hatchbacks are easy to park, easy to see out of and easy to drive. As an extra bonus, hatchbacks are often cheaper to run than similarly sized SUVs – both in terms of fuel economy and insurance, but also tyre replacement costs.
For a long time, hatchbacks like the Ford Focus and Vauxhall Astra were the default family cars. These models have seating for four adults – five at a push – and a boot that's big enough for most year-round needs. Go down a size and we get to city-friendly superminis like the Volkswagen Polo, which offers even lower running costs but still a good level of interior space.
Other cars, like SUVs and estates have hatchback bootlids, but we've focused on traditional compact family cars in this list. If that's not what you're after, check out our guide to the best SUVs and crossovers for families.
Best small hatchback – Peugeot 208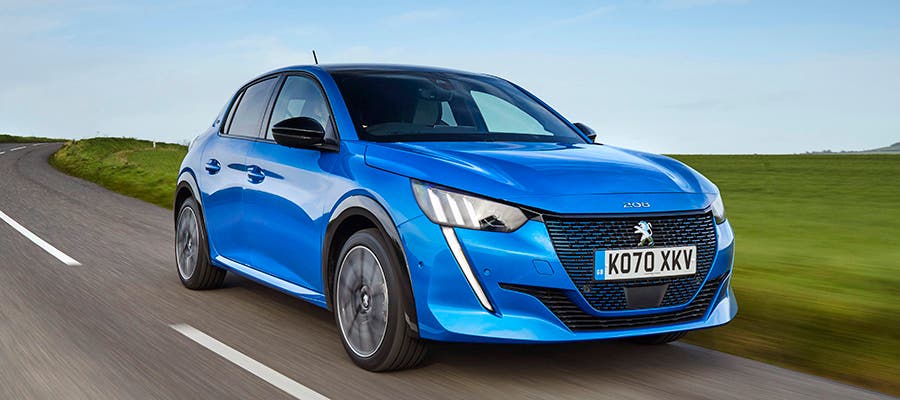 Like an enthusiastic teacher's pet, the Peugeot 208 is top of the class when it comes to superminis. Its styling stands out even among a crowd of interestingly designed rivals, and its interior is even more distinctive. That funky cabin, with a cleverly small steering wheel and high-mounted dials, is also full of quality materials. The 208 isn't the cheapest supermini, but it feels a lot more premium than rivals like the Hyundai i20 and SEAT Ibiza. The pointy Peugeot is also one of few cars this size to offer a fully electric option and, because the e-208 was always part of the plan, it doesn't lose any boot space to the petrol one. It does, however, gain much faster acceleration and a silky smooth driving experience.
Best family hatchback – Honda Civic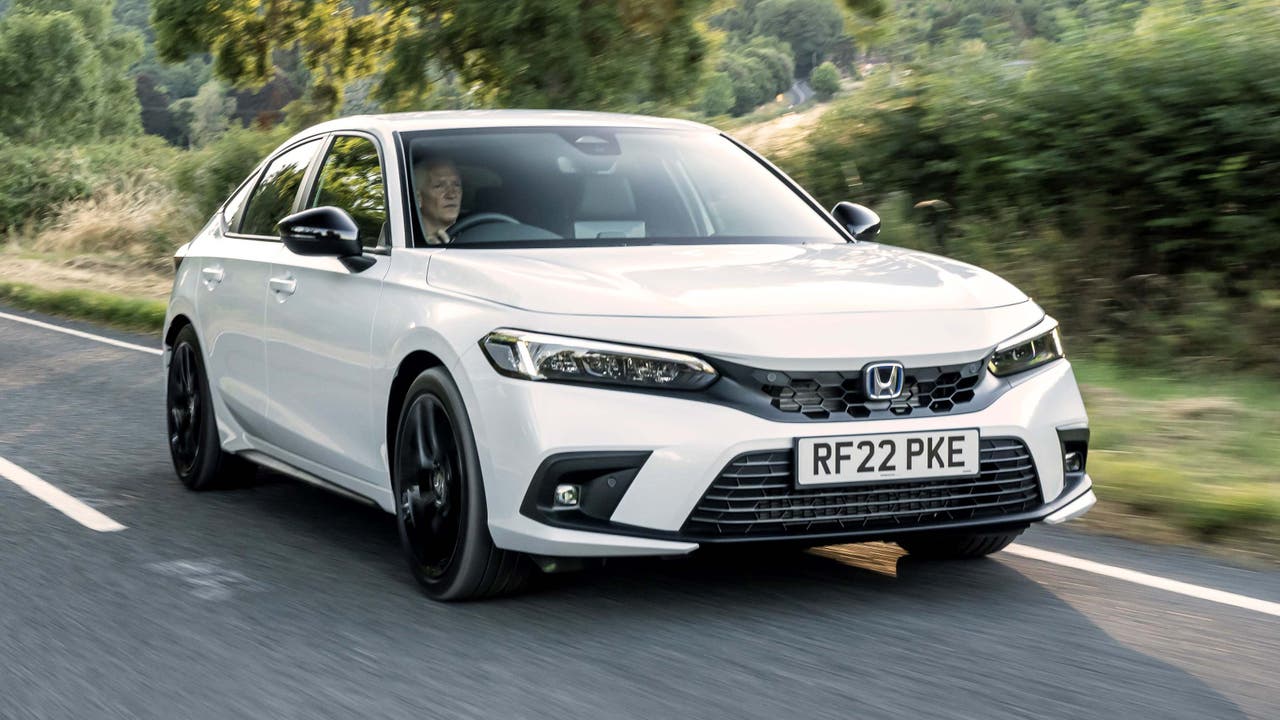 In the past, you might've looked at the Honda Civic if you wanted something a little different to the ubiquitous VW Golf or Ford Focus. But the most recent Civic – the 11th generation to wear the badge – has shot straight above all its rivals. Now hybrid-only, it's capable of nearly 60mpg when driven carefully, while its 184hp engine provides brisk acceleration. Most of the time, the electric motor powers the wheels, giving an EV-like driving experience, and a CVT automatic gearbox adds to that feeling without resorting to faked gearchanges. The interior is the best ever fitted to a Civic – a drastic improvement on the old car and far more intuitive to use than the screens in the Golf. Add in impressive rear-seat space and a glowing five-star safety score, and the Civic offers a potentially SUV-beating package. Look out for the new Civic arriving in Motorpoint stores soon!
Best used hatchback – Vauxhall Corsa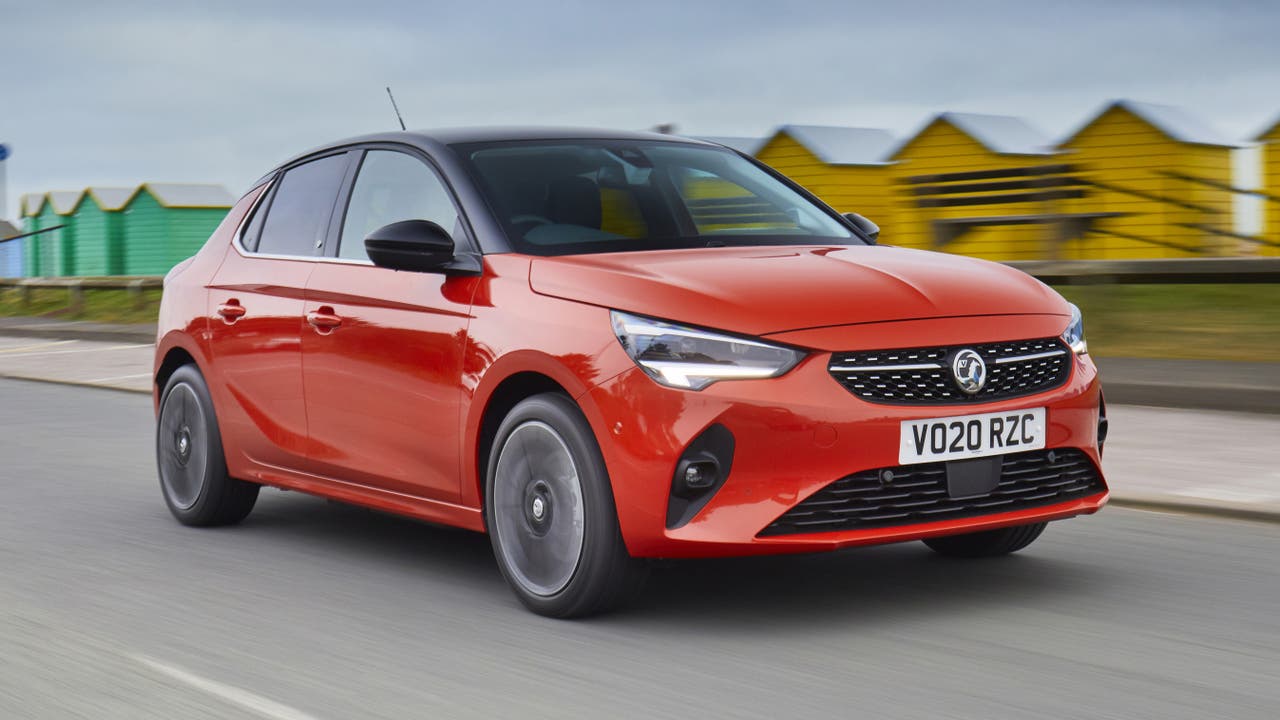 One drawback of buying a brand-new car is the waiting time – yes, you've picked out the exact spec you want but it might not arrive until next year. That's no good. What if we told you that you'll almost certainly be able to find a Vauxhall Corsa with the exact engine, spec and colour that you want at Motorpoint. And, you can save thousands versus a factory-fresh equivalent, making the ever-popular Corsa a fantastic used choice. That's before you get to the fuel economy, standard-fit phone connectivity and seating for five.
Best hot hatch – Ford Fiesta ST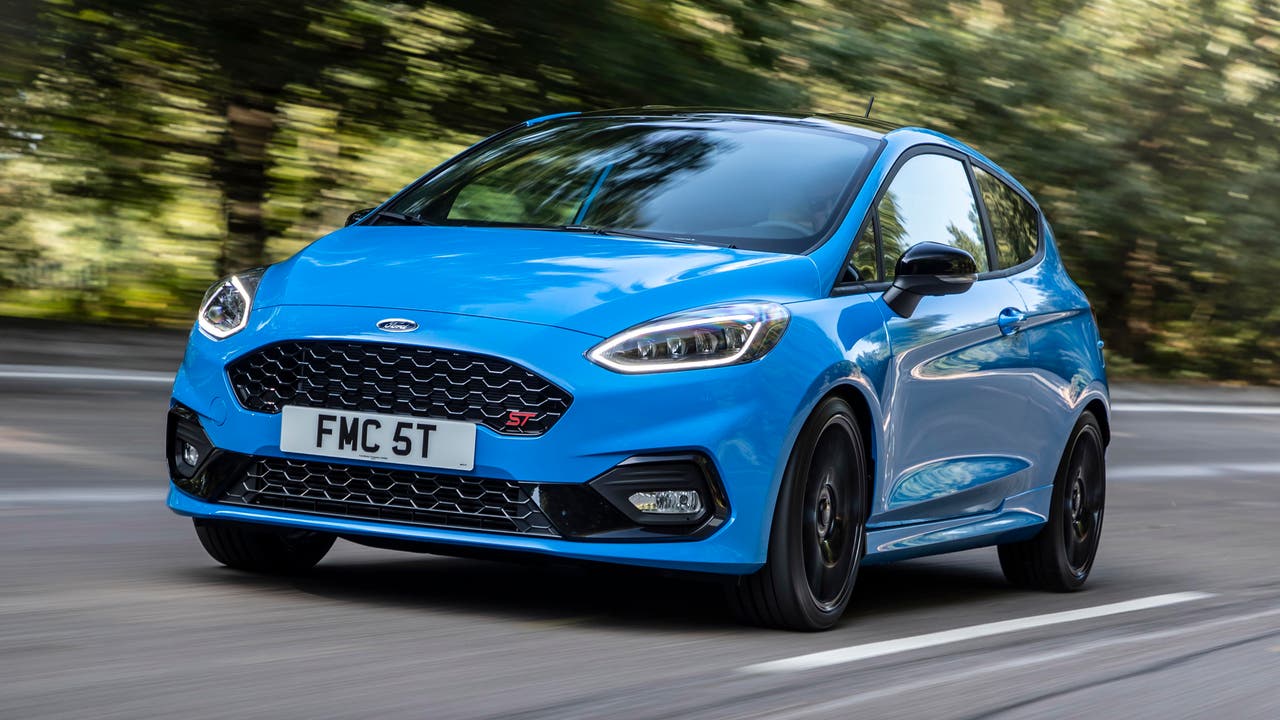 The hottest of hot hatches have crazy power and supercar-like acceleration these days, so why have we voted a Fiesta with 'only' 200hp as the best of the lot? The Fiesta ST feels more like an old-school hot hatch, prioritising addictive cornering ability and lower-speed fun than outright brute power. After all, when are you ever going to use the Volkswagen Golf R's 168mph top speed? Simply put, the Fiesta ST has some chassis magic that makes it one of the most fun cars on sale, while still being easy to use as a daily driver. Slow down to a cruise and you'll get over 40mpg, while insurance costs and parts prices aren't super expensive either.
Best electric hatchback – Cupra Born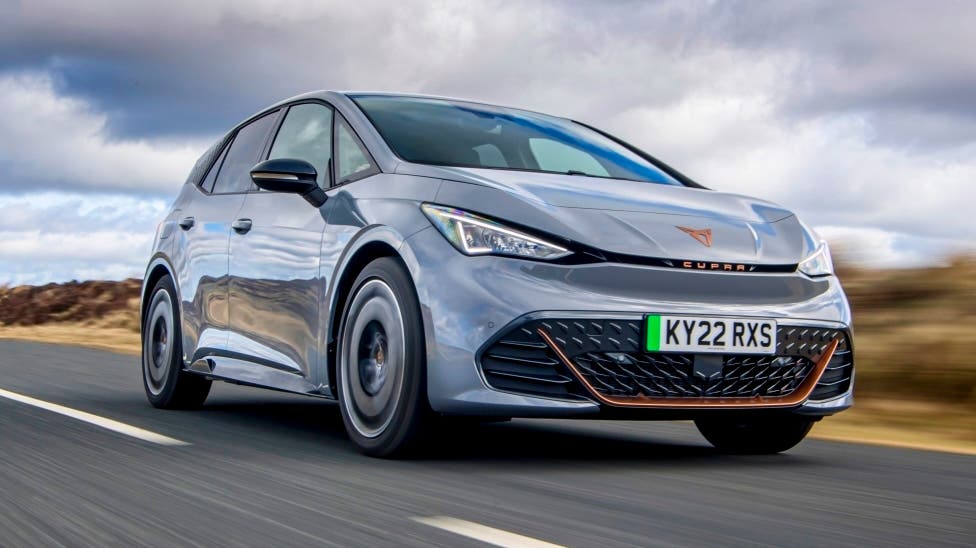 You can think of a Cupra Born as a Volkswagen ID.3 with its trainers on. The sporty makeover starts with a much more aggressive front end, a shouty rear diffuser and copper-coloured detailing, and continues inside with a flat-bottomed steering wheel and more copper trim. The Born has the edge over the ID.3 when it comes to the driving experience, with flat cornering, direct steering and a planted feel. A range of over 250 miles makes long-distance driving a possibility, and the Cupra Born does have a nicer interior than the ID.3 – partly thanks to a slightly more user-friendly infotainment system.
Best PHEV hatchback – Audi A3 40 TFSI e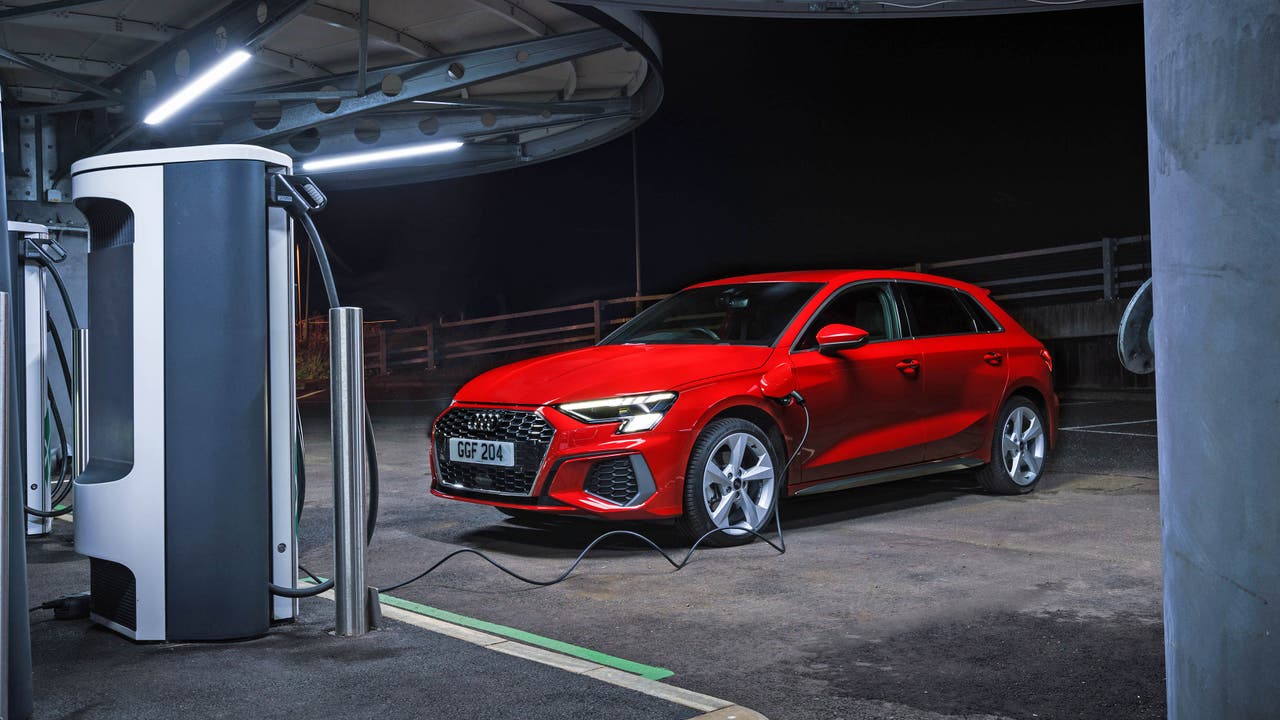 The Audi A3 40 TFSI e plug-in hybrid takes the plushness of the standard A3 and adds an electric motor and a large battery. The result is up to 39 miles of purely electric power, or perhaps more if you only drive in stop-start traffic. Different driving modes let you choose electric power, charge the battery or save the electric power until later in the journey – useful if you're commuting into a clean air zone, for example. With only a 10kWh battery, the A3 PHEV doesn't take long to charge – a 3.6kW charger takes less than four hours to fully replenish the battery from empty.
Most fuel-efficient hatchback – Toyota Corolla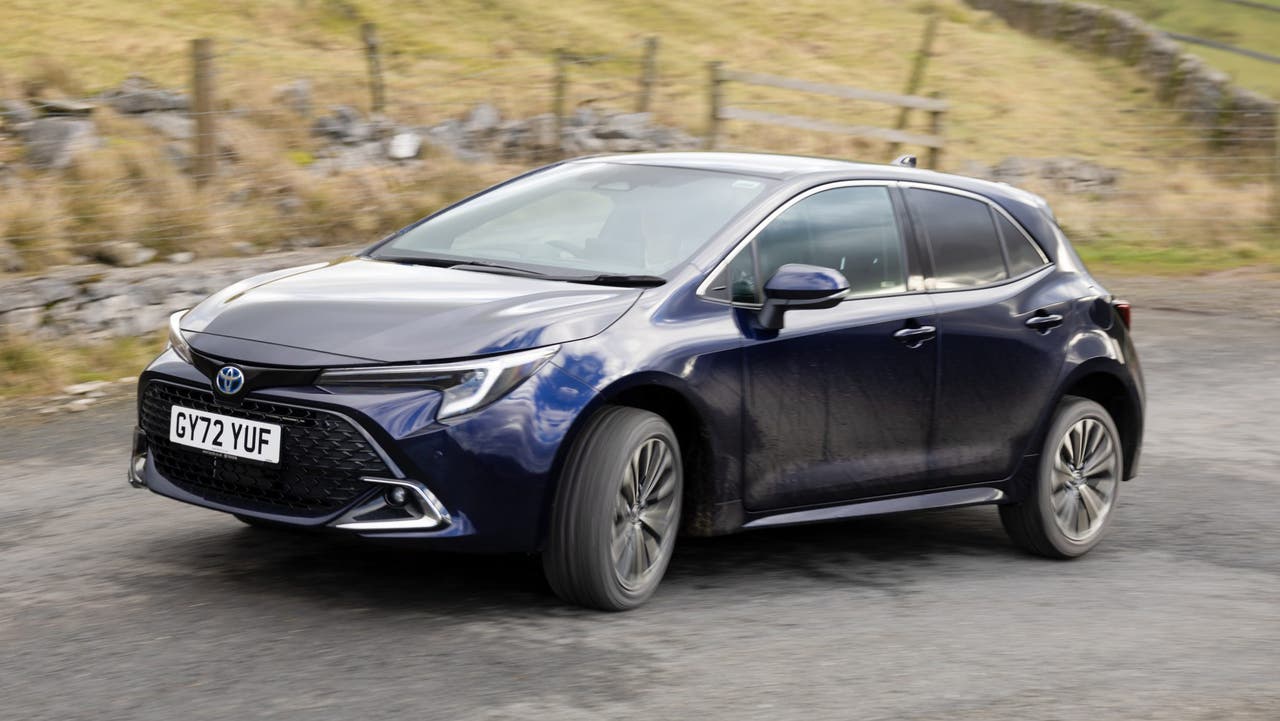 If you believe the official figures, then the A3 above is capable of 256mpg – but that takes a scenario so specific that you may never achieve it. The 64mpg quoted in the Toyota Corolla's spec sheet is much more achievable, and you might see even more than that if you spend a lot of time in congested areas. The Corolla is also a hybrid, but it has a smaller battery and doesn't need to be plugged in, so it'll suit you if you can't or don't want to plug into the mains. Refinement is a top attribute of the British-built hatchback, with a quiet and smooth powertrain resulting in a relaxing driving experience.
Most reliable hatchback – Citroen C4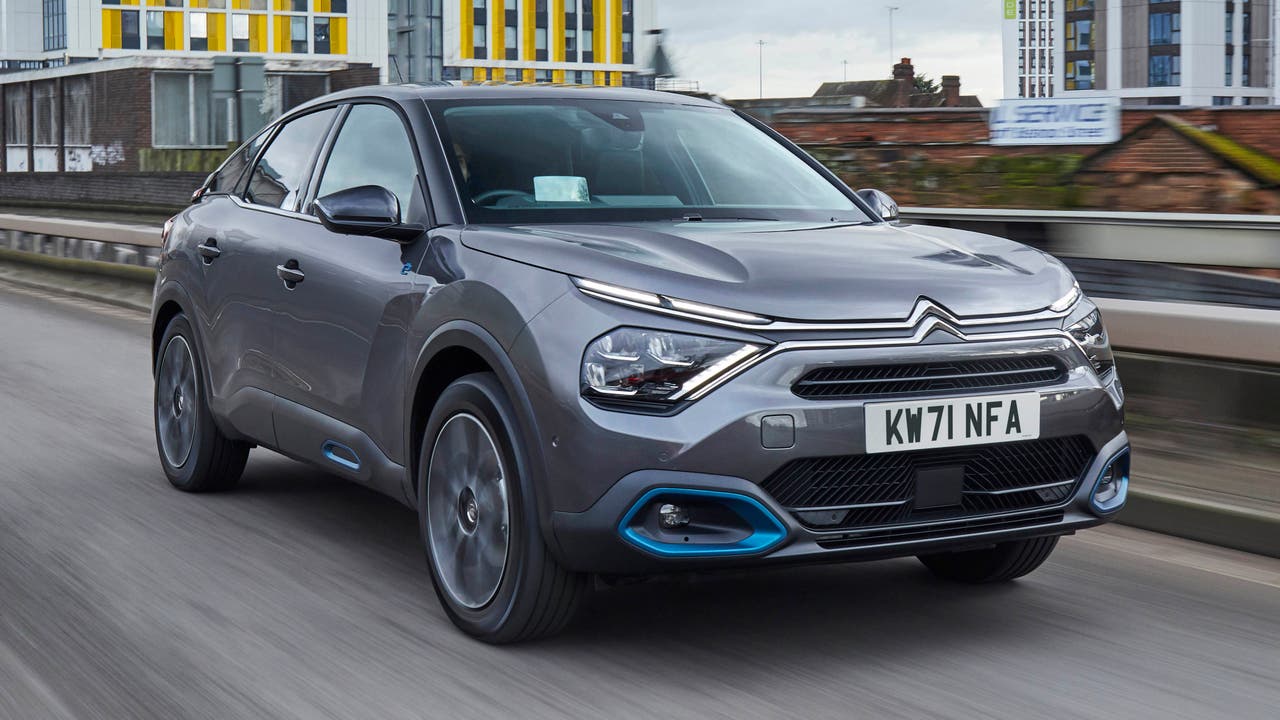 The old trope about French cars being unreliable is usually unfounded these days, and a modern Citroen, Renault or Peugeot can be just as reliable as a Toyota Yaris or Kia Rio. The Citroen C4 has proved reliable – especially the electric e-C4 – and topped the 2023 Driver Power survey as the best car to own. That's potentially good news for the Vauxhall Corsa and Peugeot 208, because they share the same engines as the Citroen. Elsewhere, the C4 brings coupe-SUV styling to the family hatch class, and boasts a practical interior.
Safest hatchback – Volkswagen Golf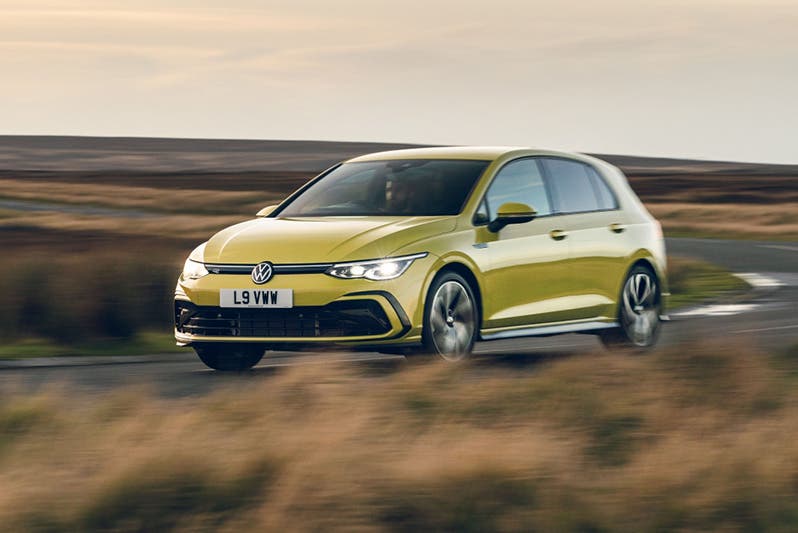 While the latest Volkswagen Golf might not be the default family car choice it once was – and its infotainment system isn't the easiest to use – the new version still does plenty of things well. It's one of the safest cars on the road, with a five-star Euro NCAP result comprising 88% and 87% scores for adult and child protection respectively. Its driver assistance and hazard alert systems were also given an 'advanced' grading. The Honda Civic and Cupra Born also feature on our list of the safest cars you can buy.
Hatchback with the best boot space – Skoda Octavia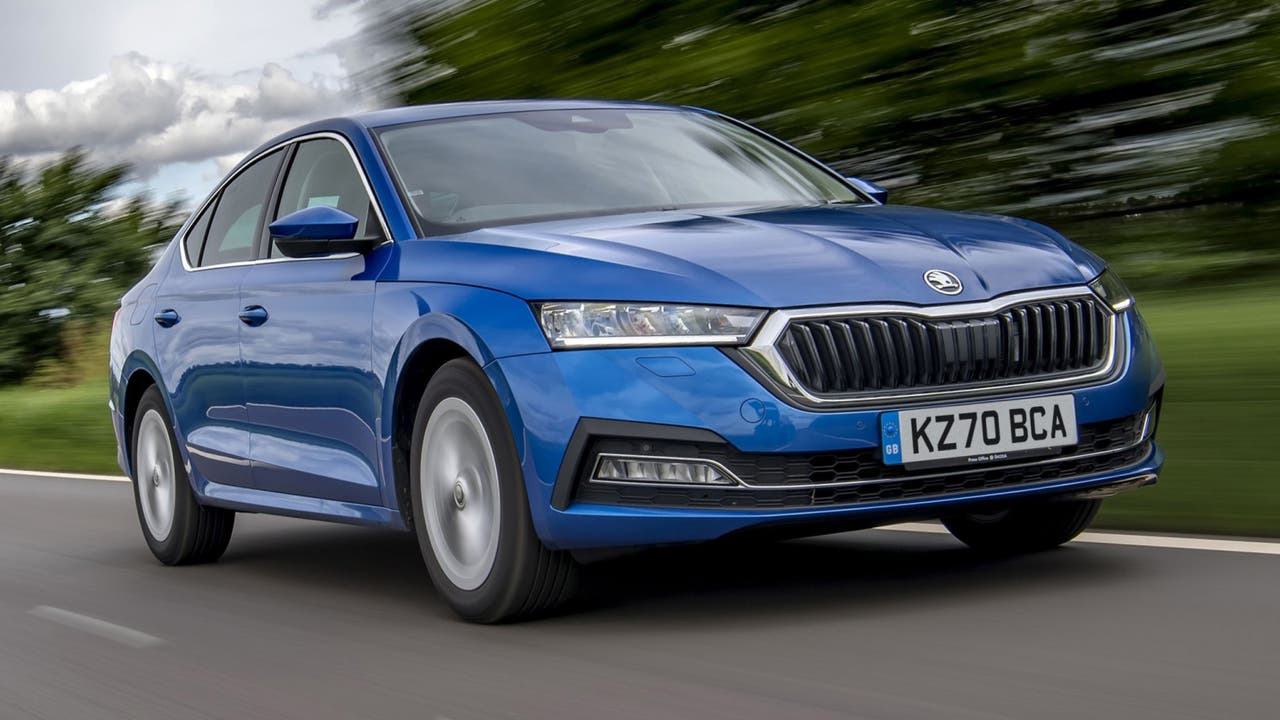 It might look like a saloon, but the Skoda Octavia is actually a hatchback. It's based on the same platform as the Golf, but you wouldn't think that if you parked the two cars side-by-side. With its extended tailgate, the Octavia's whopping 600-litre boot dwarfs the Golf's 380-litre space and offers more luggage room than many estate cars and SUVs. The latest Octavia has a higher-quality interior than any previous generation, and the gap between it and the Golf is closer than ever before.