Check out 8 of our favourite family cars that have five-star Euro NCAP ratings, so you can rest easy knowing your car is safe as well as spacious
It's a fact of life that new cars get safer every year, but protecting yourself and your family from danger on the roads doesn't have to cost the earth if you buy a nearly new car. We've trawled the latest Euro NCAP figures to pick out eight of our favourite cars which have earned a five-star safety rating. Find out more about how a car earns a five-star safety rating, or read on for our favourite safe family cars.
Tesla Model Y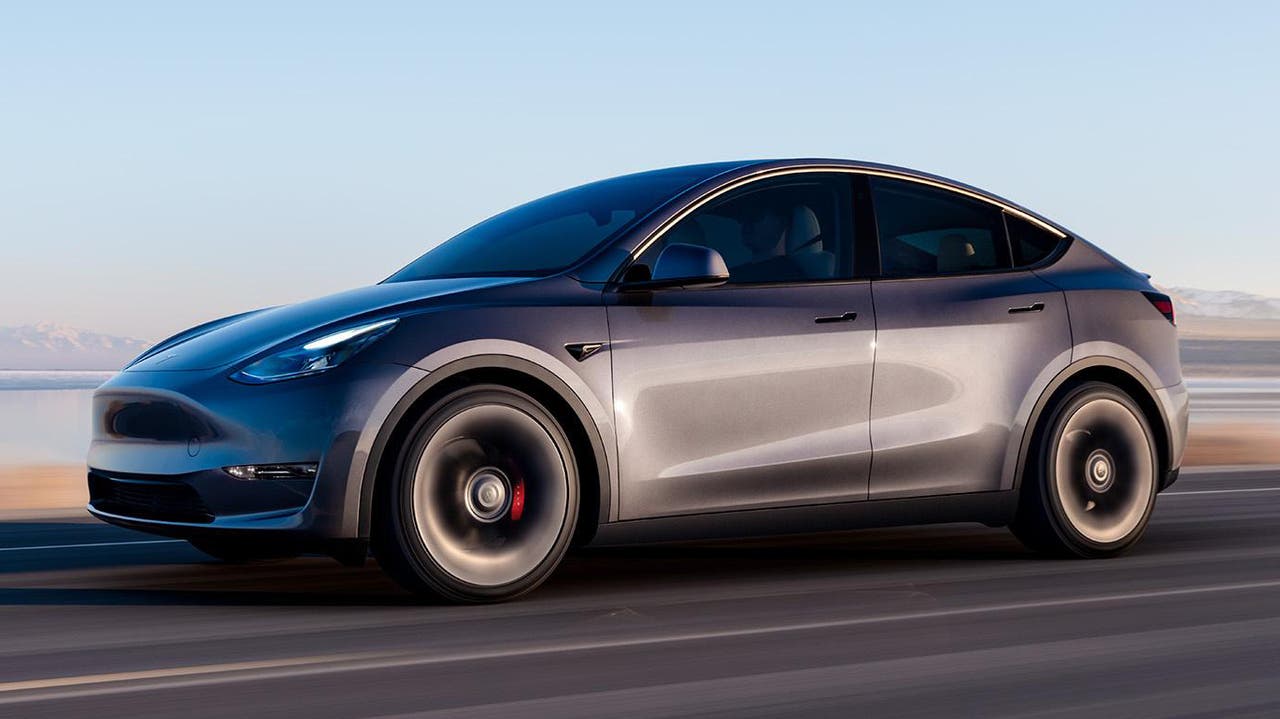 Say what you want about Tesla's build quality and brand image, but there's no doubting it builds incredibly safe cars. The Tesla Model Y emerged from its Euro NCAP crash test as the safest 'small off-roader' of 2022, with a rating of 97% for adult occupant protection and 98% for driver assistance technology. Those figures are almost unheard of.
It's worth remembering that you shouldn't rely on Tesla's semi-autonomous driving tech (or anyone else's, for that matter). While it is a good system in most scenarios, you still need to be alert and ready to take over from the car at a second's notice. That's true of even the best driver assistance systems.
The Model Y also scored 87% for child protection and 82% for pedestrian protection, so it's a safe car for all involved. Tesla's smaller SUV is heavily based on the Model 3 saloon, which also scored a very impressive five-star Euro NCAP score in 2019.
Check out our range of nearly new Tesla cars
Nissan Qashqai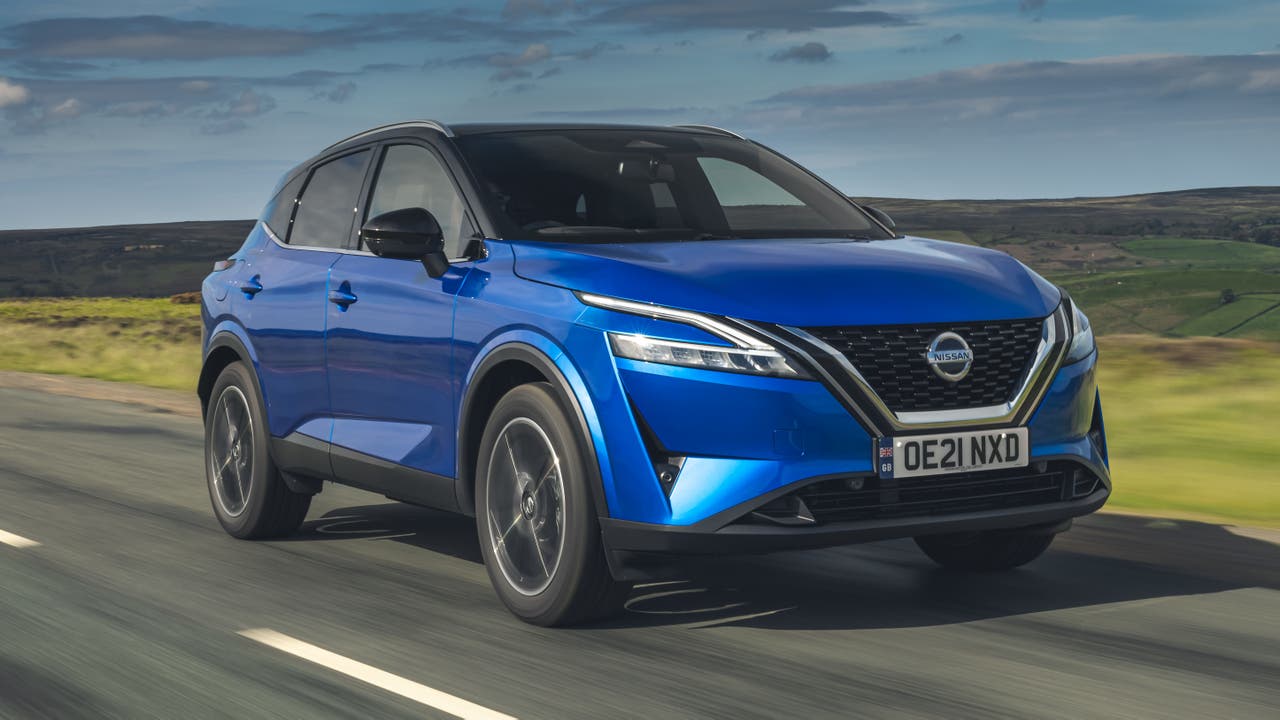 The Nissan Qashqai is still one of the default family SUV choices, and it's really pleasing to see that the Qashqai scored so highly in its safety inspection. In 2021, Euro NCAP gave the Qashqai (and its seven-seat X-Trail sister) 91% for adult occupant protection, which is slightly higher than the Kia Sportage and Hyundai Tucson.
That rating was matched in the child protection category, while its driver assistance tech was rated at 95%. Wrapped up in a package that Nissan calls ProPilot, the Qashqai includes blind-spot monitoring, traffic sign recognition with automatic speed adjustment, adaptive cruise control, lane-keeping assist and much more.
This rating applies to the latest-generation Qashqai. Compared to the previous model, the new car gets a vastly better infotainment system, a boost to practicality and slightly improved fuel economy. It should be on your shortlist if you're shopping for a midsize SUV.
All generations of Qashqai have scored five-star safety ratings, but Euro NCAP makes the test tougher nearly every year. That means older results can't be directly compared to the latest crash tests.
Check out our selection of nearly new Nissan Qashqai models
Lexus NX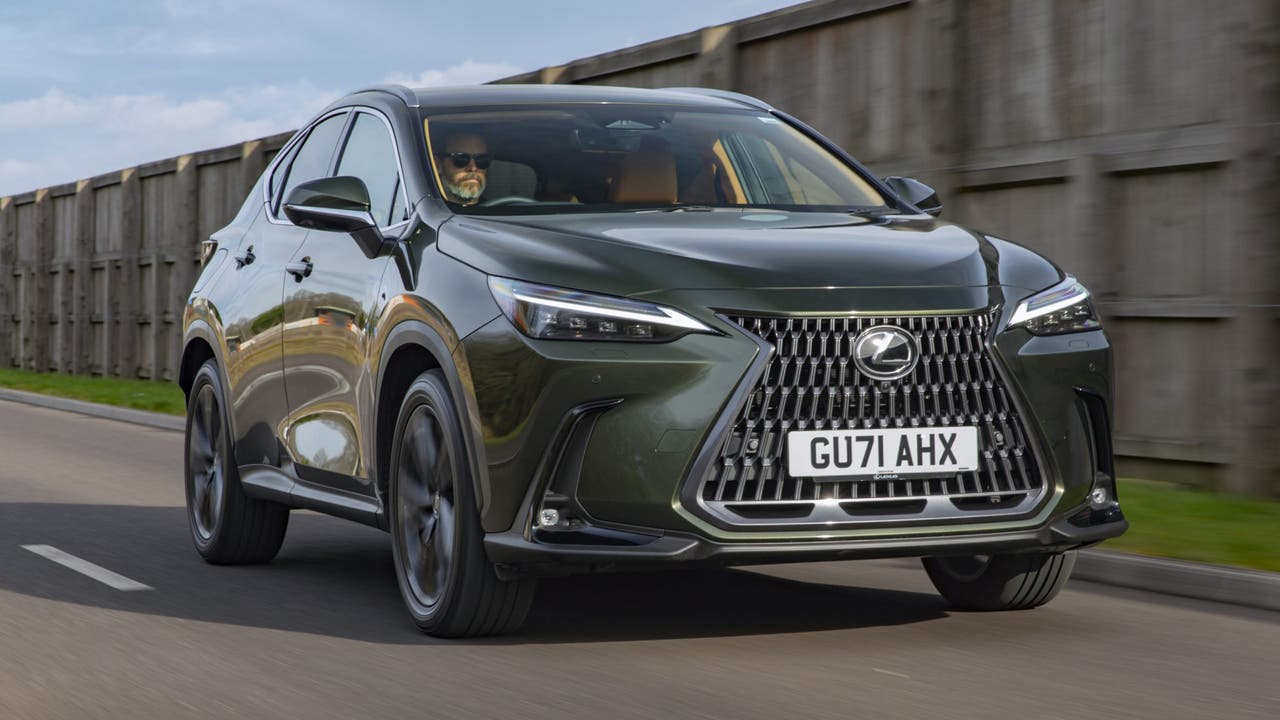 If you're looking for a premium family SUV, keep an eye out for new versions of the Lexus NX. When it was scrutinised by Euro NCAP in 2022, the latest NX scored 91% for adult protection and for its on-board safety features. Its other scores of 87% for child protection and 83% for protecting vulnerable road users are good enough to write home about, too.
The new NX might look largely the same as the car it replaces, but the interior has been treated to a major overhaul. Out goes Lexus' unique (read: frustrating) mousepad, in comes a crystal-clear widescreen infotainment system. There's also a plug-in hybrid engine for the first time.
Mercedes C-Class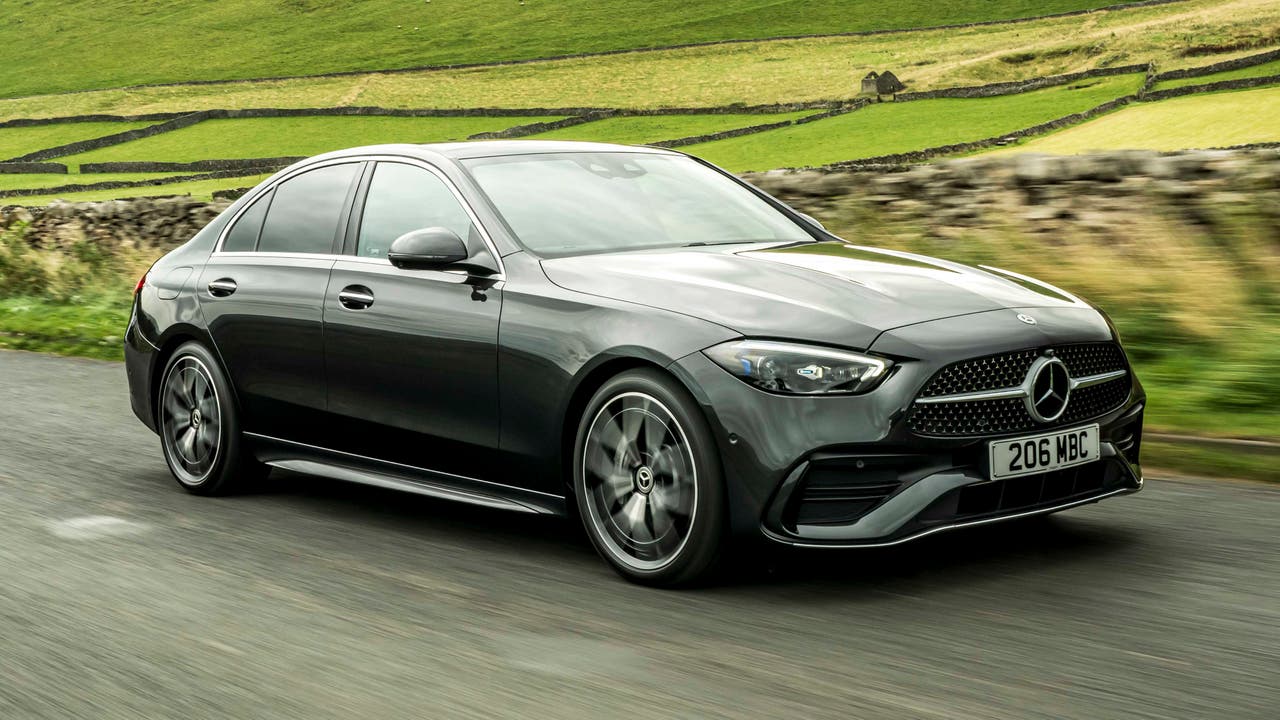 Mercedes launched a new C-Class in summer 2021, and this updated BMW 3 Series rival is the safest C-Class ever built. It eclipses the last C-Class' five-star score with improved ratings in every area. Adult protection is rated at 93% and child protection is 89%, putting the Mercedes C-Class firmly on your list if you're after a safe family car. Its other scores were both over 80%, as well.
The new C-Class also comes with a seriously snazzy interior, featuring tech and screen real estate borrowed from the flagship S-Class limo. There are a huge range of engine choices, from smooth petrols to economical diesels and cutting-edge plug-in hybrids.
Mercedes is in Euro NCAP's good books at the moment. The brand-new GLC SUV and the T-Class people carrier both scored five stars with over 90% ratings for adult protection.
Check out our choice of nearly new Mercedes C-Class models
Cupra Born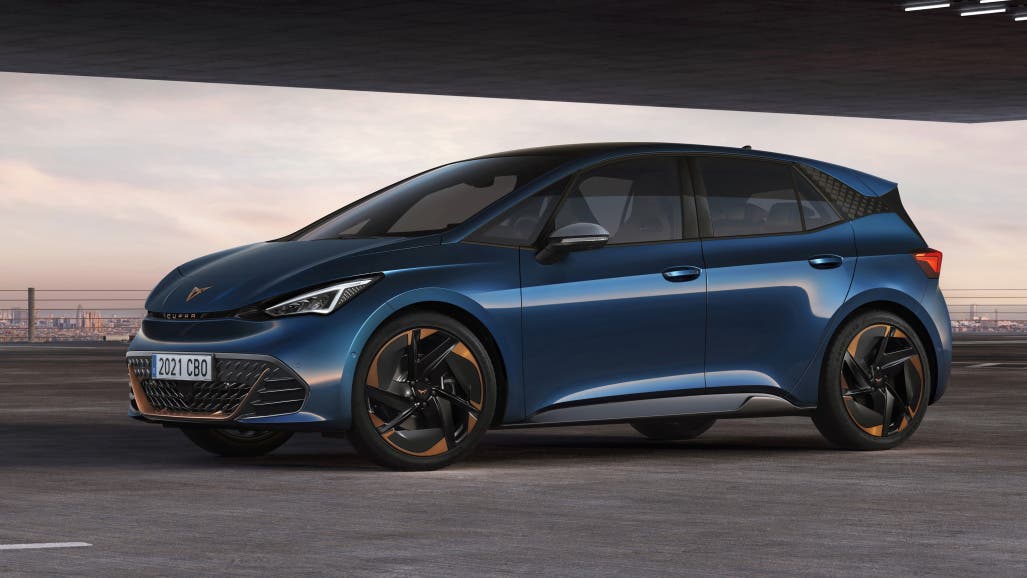 It may be heavily based on the Volkswagen ID.3, but the Cupra Born outscored the ID.3 when it was crash-tested in 2022. Its ratings for adult and child protection match those of the C-Class above, and it also scored 80% for its driver assistance tech.
The Cupra Born is pitched as a hot hatch alternative to the ID.3, with sharper styling, hot copper detailing and e-Boost versions with more power than what's available in the VW. Once you've got used to the menus on the touchscreen, the interior is great – it does feel more special inside than any of its electric rivals. There's a lot of space, and mid-range cars with the 58kWh battery can manage over 260 miles of range.
Check out our range of nearly new Cupra Born models
ORA Funky Cat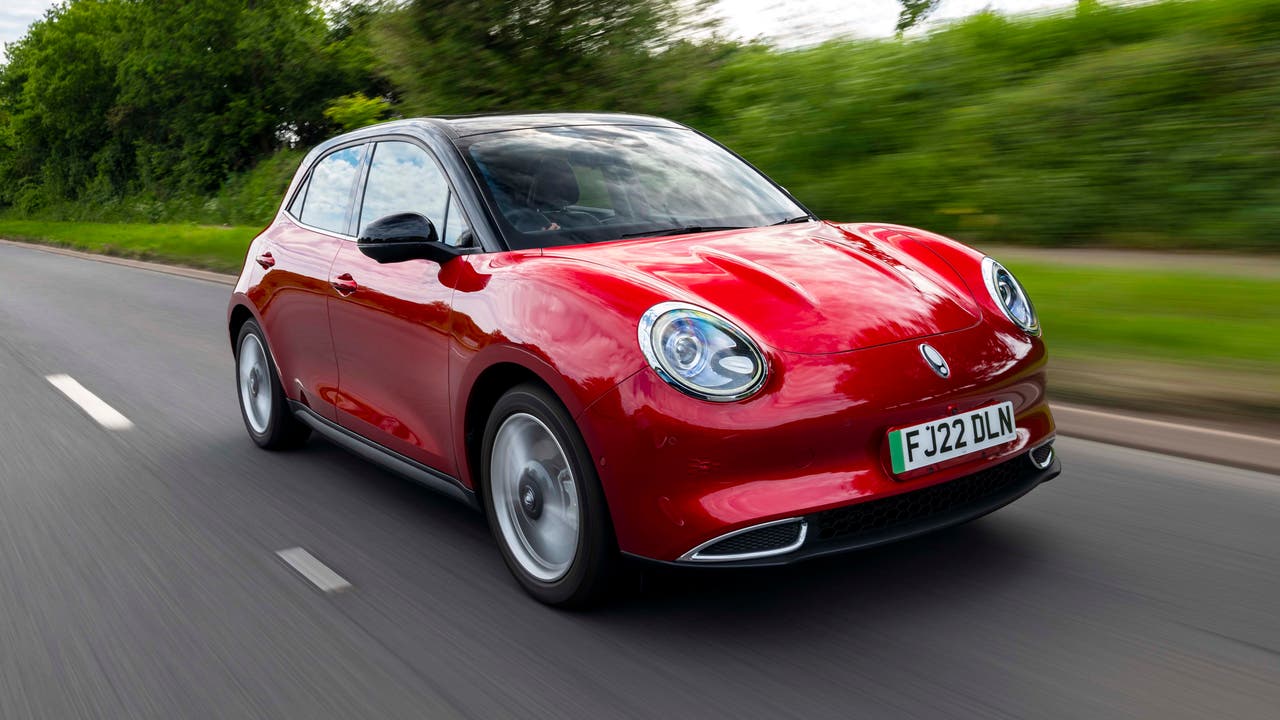 The what now? You might've missed that a new small electric car has launched in the UK. The name is certainly memorable, and the ORA Funky Cat might leave you feline fine. It offers an intriguing blend of retro and modern styling (without whiskers, unfortunately), and an interior that's just as characterful. You can even get ones with a red and white colour scheme, if you want to feel like you're driving around in Bagpuss.
There's plenty of room for four adults and a near-200-mile range. It should also be cheaper than the ID.3 and Cupra Born. Simply put, there's a lot to like about the Funky Cat, and that's before we get to the safety rating.
Euro NCAP gave it scores of 92% and 93% for adult protection and for driver aids respectively, as well as an 83% ranking for child protection. All that will make you feel like the (funky) cat who's got the cream.
Honda Civic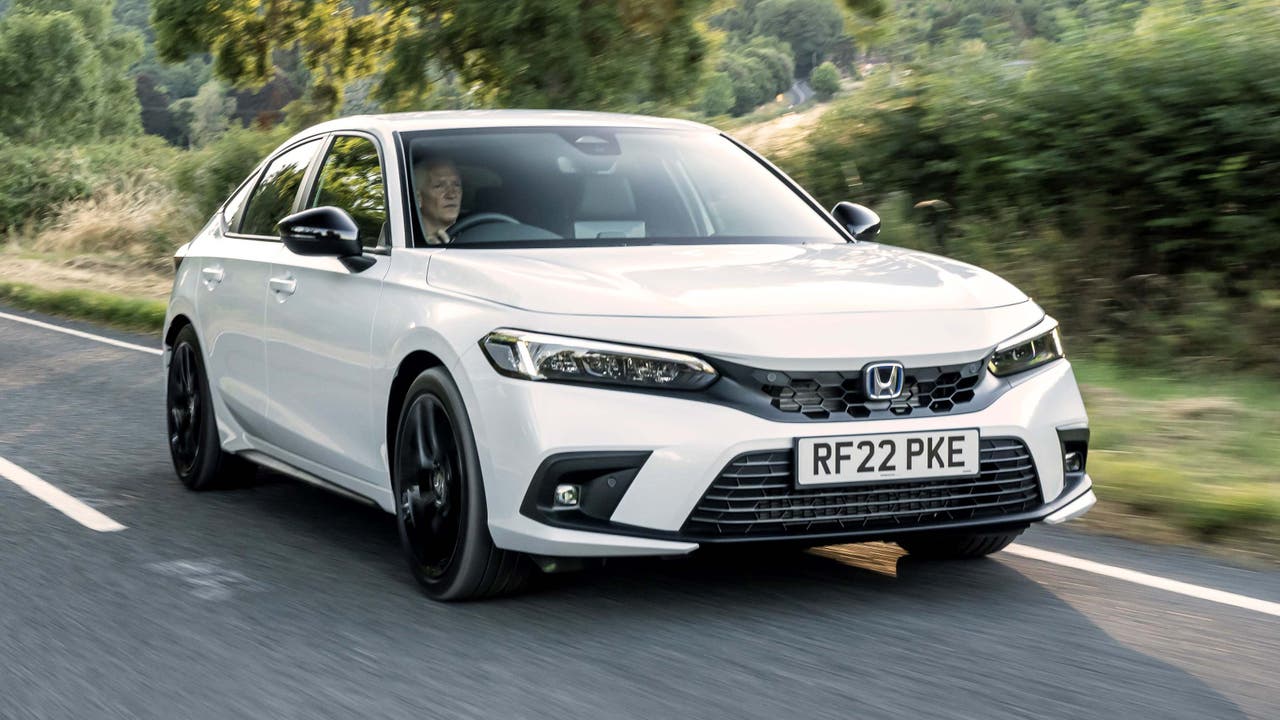 These days, most family hatchbacks are as safe as houses. That's definitely true of the 2022 Honda Civic. Not only did it score five stars overall, but its ratings of 89% and 87% for adult and child protection respectively are worth highlighting. Its other two scores were both above 80%, which is good enough to earn a place on our list of safe used cars.
The latest Civic brings a more restrained look than its predecessor (which was also given a five-star score in 2017), plus an improved infotainment system and slightly plusher materials. Look out for it in Motorpoint stores in the coming months!
Check out our selection of nearly new Honda Civic models
Volkswagen Golf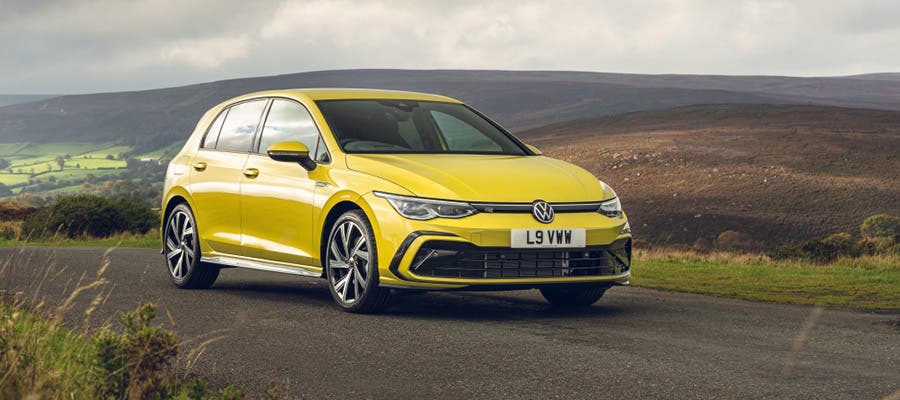 If you've reached out to friends and family for recommendations on your new car it's likely you've been steered towards the VW Golf, but what makes it the go-to choice for so many motorists?
From its earliest iteration, the Golf has become something of a cult icon, as much a symbol of first-car freedom as a solid family choice. Known for impeccable build quality, industry-leading design touches and solid all-round practicality, the Golf is as popular as ever, despite approaching its 50th birthday.
Now in its eighth generation, the Golf sports narrow LED headlights and a stripped-back minimalist interior. As with the previous generation, the new Mk8 also achieved an impressive five-star Euro NCAP rating.
The Golf achieved a score of 88% for adult occupants and an impressive 87% for child safety, and it was also awarded an 'advanced' grading for the standard-fit hazard alert Car2Xsystem.