Feel safe and secure in winter driving with our picks for the safest all-weather cars
Winter driving can be challenging, whether it's heavy rain, ice, snow or just the dark commutes. But not to worry, there are certain cars and features that will enable you to drive confidently in those tricky wintery conditions.
It's worth noting that any car will be made safer in colder weather by fitting a set of winter tyres. These are tyres that are specially formulated to work below 7ºC, and provide much more grip than normal summer tyres – regardless of whether you have a two-wheel-drive or four-wheel-drive car.
Best features for winter driving
Four-wheel drive – this system engages all four wheels rather than two, which maximises traction when pulling off
Heated windscreen – clear visibility is essential before setting off, and a heated windscreen will quickly melt any frost
Heated seats – bum warmers keep you nice and toasty without needing to crank up the heating – which saves energy in electric cars
Heated wing mirrors – Ensure you have all-round visibility with heated mirrors. Fitted on nearly all modern cars, you may see a separate control but heated mirrors are usually activated with the heated rear windscreen button
Heated steering wheel – a really nice treat during those cold months to keep your hands nice and warm while driving
Intelligent/adaptive headlights – upgraded headlights give you full-beam brightness on dark roads without blinding other drivers
Puddle lighting – lights up under the door to show you if there are any puddles you need to avoid. Keeping your footwear dry will stop your feet from slipping off the pedals
Apple CarPlay/Android Auto – using your phone's navigation apps through the car's screen will show you if there are any delays or road closures and tell you the best diversion
Best cars for winter driving
Volvo XC60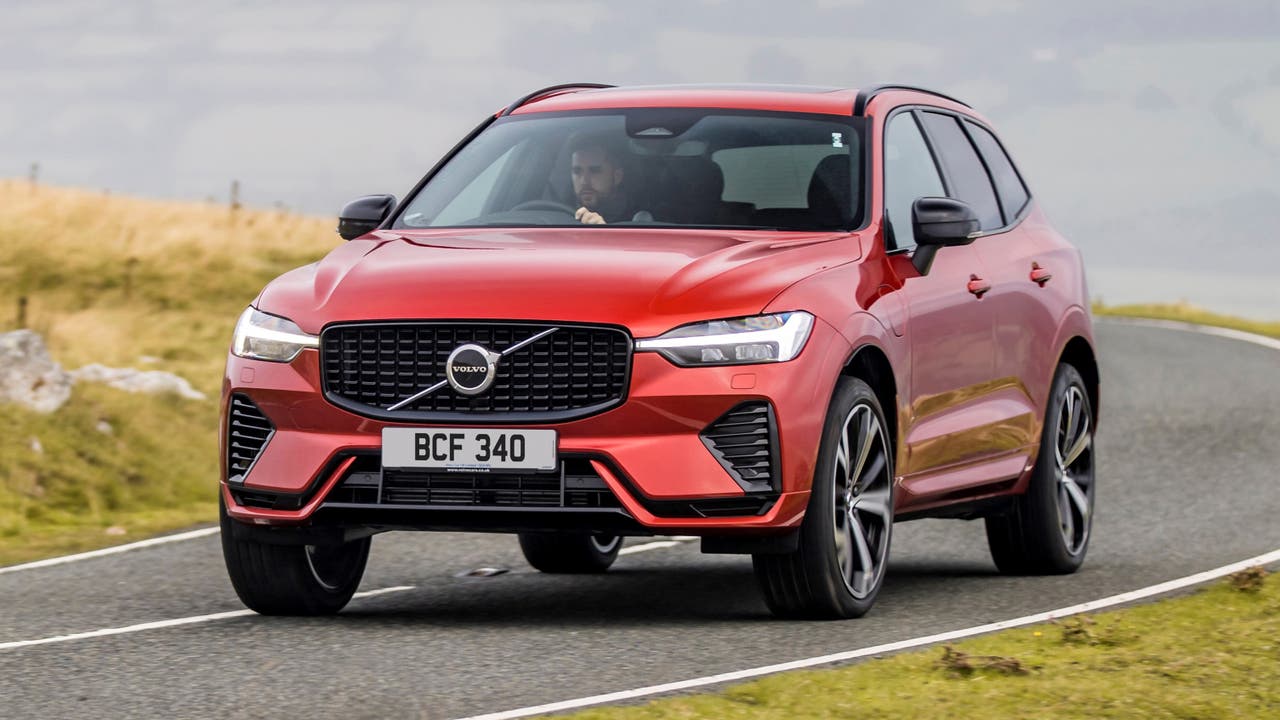 Even the most nervous driver will feel calm and collected behind the wheel of a Volvo XC60. It's hugely confidence-inspiring in wintry weather thanks to its all-wheel-drive system and Volvo's quest to make its vehicles the safest on the road. Sure enough, the XC60 gets far too many driver assistance features to list here. It also gets a heated windscreen, seat heaters and follow-me-home lighting, which illuminates the path to your front door. You might even be tempted to call it Jeeves.
Shop used Volvo XC60 cars for sale at Motorpoint
Land Rover Discovery Sport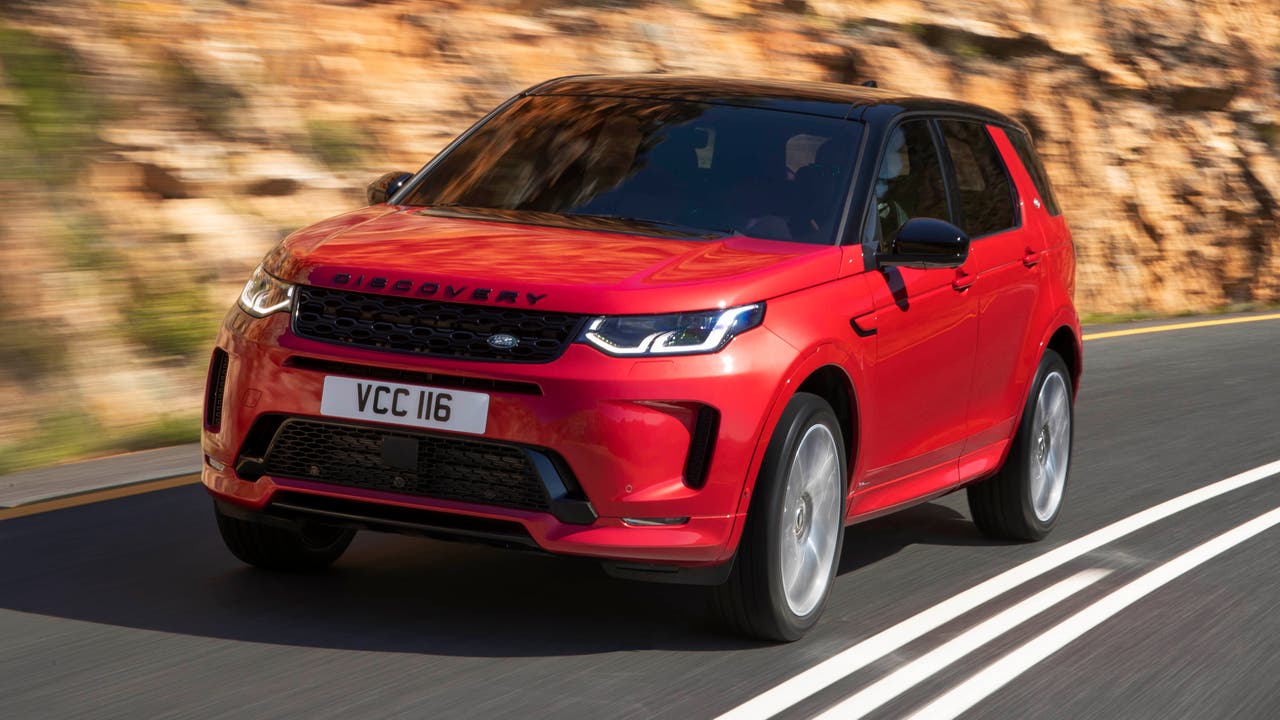 Land Rovers are designed and engineered to shrug winter off like an annoying fly. The Discovery Sport might be the smallest SUV the British brand builds, but it still comes with a whole arsenal of driver-assistance tech. Want emergency braking, lane-keeping assist, traffic sign recognition, a reversing camera AND Land Rover's All Terrain Progress Control and Terrain Response systems? You got it. Perfect for when the conditions turn wet, muddy, icy or… well, anything really!
Shop used Land Rover Discovery Sport cars for sale at Motorpoint
Volkswagen Golf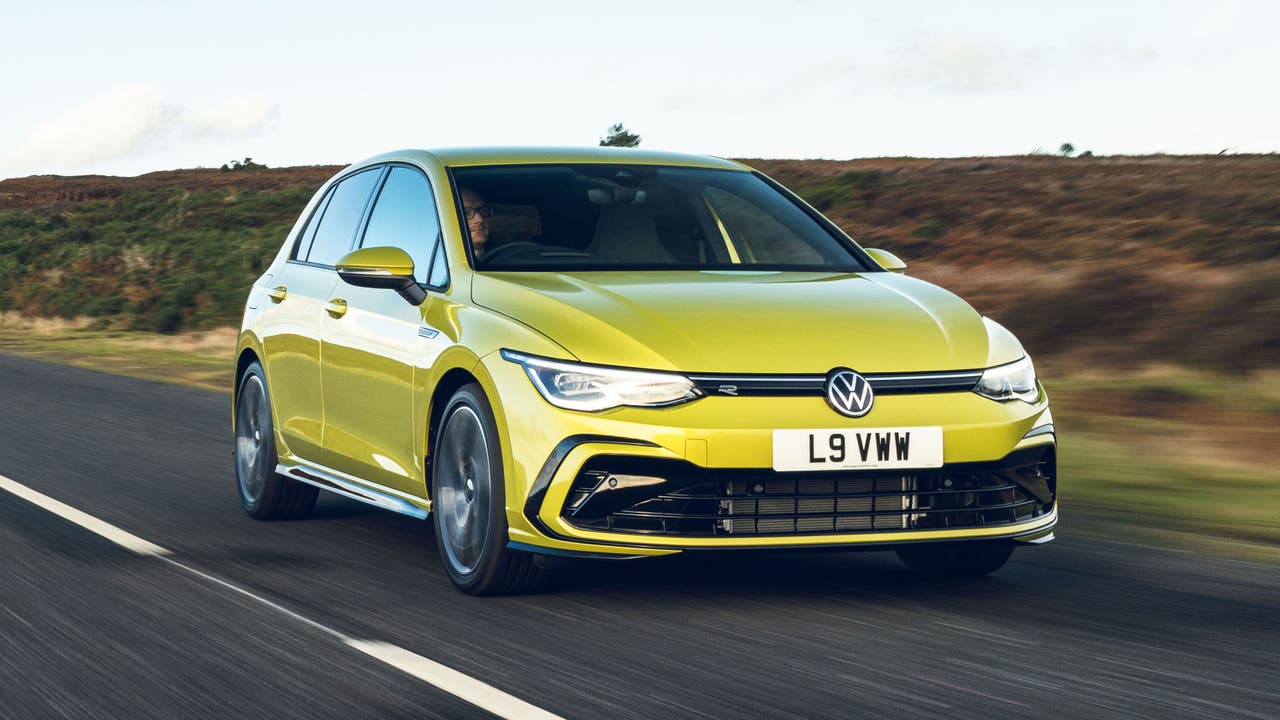 Read our Volkswagen Golf review
As one of the safest family cars you can buy, the Volkswagen Golf will keep you and your family safe if the worst is to happen. Let's not think about that too much. The Golf doesn't come with four-wheel drive – unless you buy the rabidly rapid Golf R – but stick a set of grippy winter tyres on this favourite family hatch and it'll grip a wet road like a terrier grips a toy. There's also a lot of standard driver aids, including adaptive cruise control and semi-autonomous driving capability, along with phone connectivity to keep you online even in the bleak midwinter.
Shop used Volkswagen Golf cars for sale at Motorpoint
Suzuki Ignis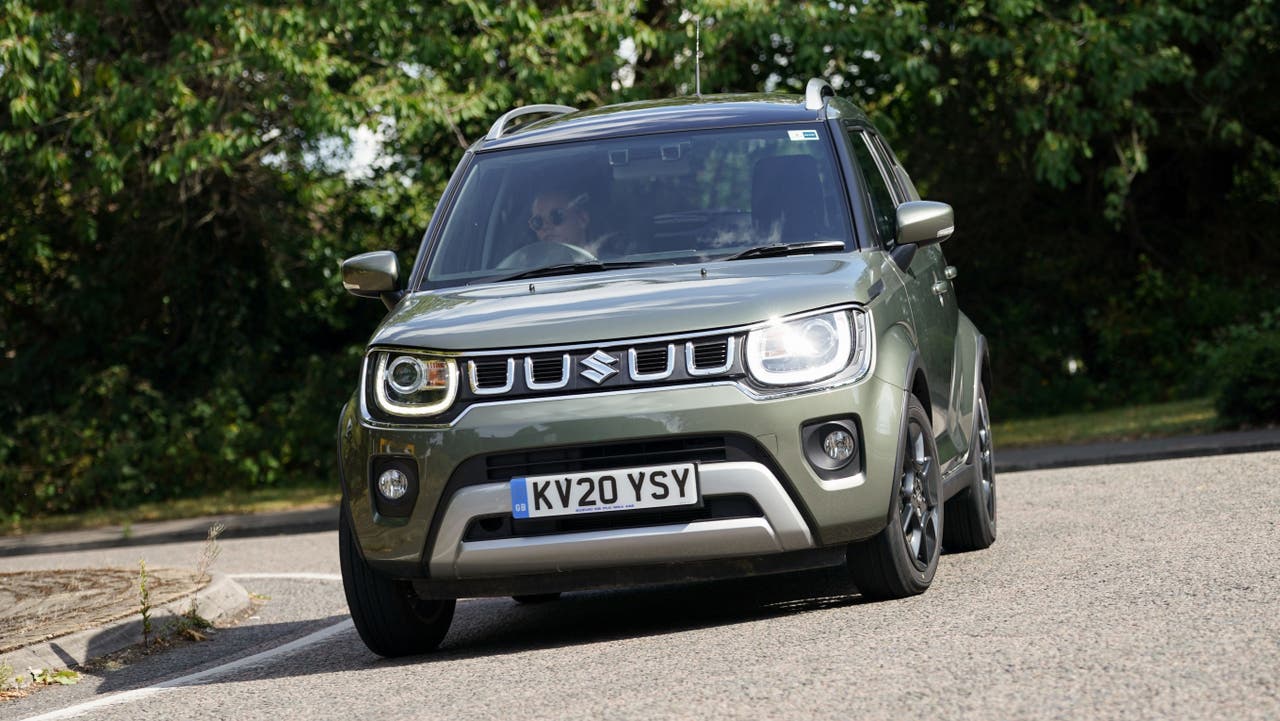 Wait, what's a quirky city car doing on this list? Well, the Suzuki Ignis is a bit different. It boasts chunky, durable materials and a surprising amount of space, plus four-wheel drive to skip up wintry hills like a stubborn mountain goat. Its teeny-width tyres will cut through snow and ice like a hot knife, so plenty of cars will get stuck long before the cheeky Ignis. And, when the weather cheers up a bit, it's a real hoot to drive at low speeds.
Shop used Suzuki Ignis cars for sale at Motorpoint
Kia Sportage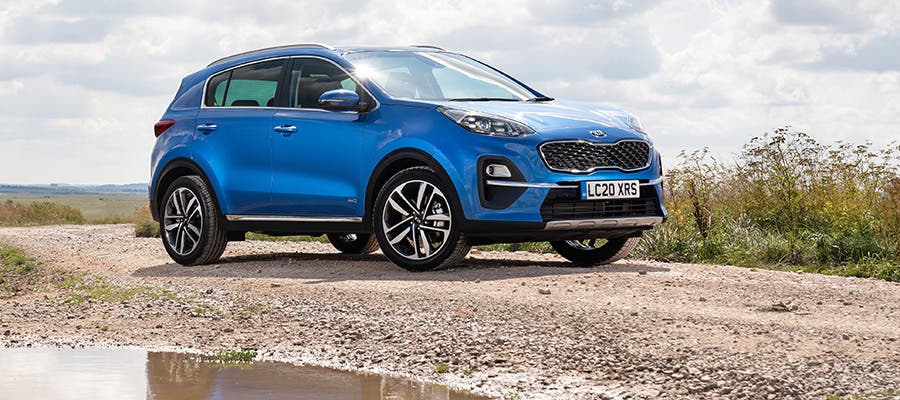 Read our Kia Sportage review
Three words for you: heated rear seats. And heated front seats, actually. Even in the essentially entry-level '2' trim, the Kia Sportage gives four out of its five occupants a toasty backside. That's not all, with the Sportage also featuring a reversing camera, cruise control and climate control. Four-wheel drive is available with selected petrol and diesel engines, and in the majority of trim levels, which'll come in handy if you live somewhere rural.
Shop used Kia Sportage cars for sale at Motorpoint
Looking for a new car to see you through the winter?
We have a fantastic choice of used cars all available at unbeatable prices. Whether you're looking to upgrade your current model, or looking for something that is more suited to the unpredictable British winter, you're sure to find the car you are after.