Break out the union flag and grab some Pimms (but not if you're driving) – it's time to celebrate the best British used cars
Watch the news and you'd be forgiven for thinking that the UK's a broken island with no redeeming features – but one thing we can do very well is design world-leading automobiles.
Sure, some of our favourite British cars are built abroad to keep prices down, but the UK remains a hub of motoring design excellence – so here are our favourite British or British-built cars.
And, if you fancy flying the flag on your own driveway, almost all are available nearly new from Motorpoint.
Range Rover Evoque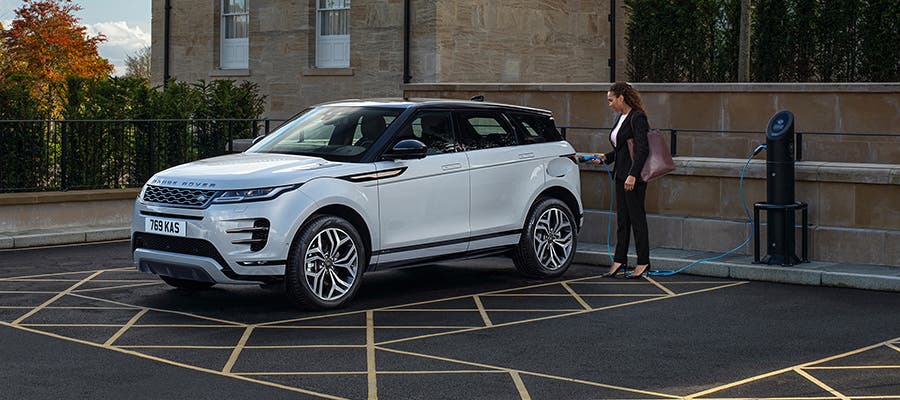 As well as having one of the longest official names in the world, the Land Rover Range Rover Evoque (we'll just go with Evoque, if that's OK) is a small SUV that packs a premium punch in a package that won't leave you wincing if you drive it in town. The latest Evoque's available in fuel-sipping two-wheel-drive versions or you can grab one of the four-wheel-drive models which really can go much further off-road than you'd think, thanks to Land Rover's clever 4x4 tech.
Find a used Range Rover Evoque at Motorpoint
Vauxhall Mokka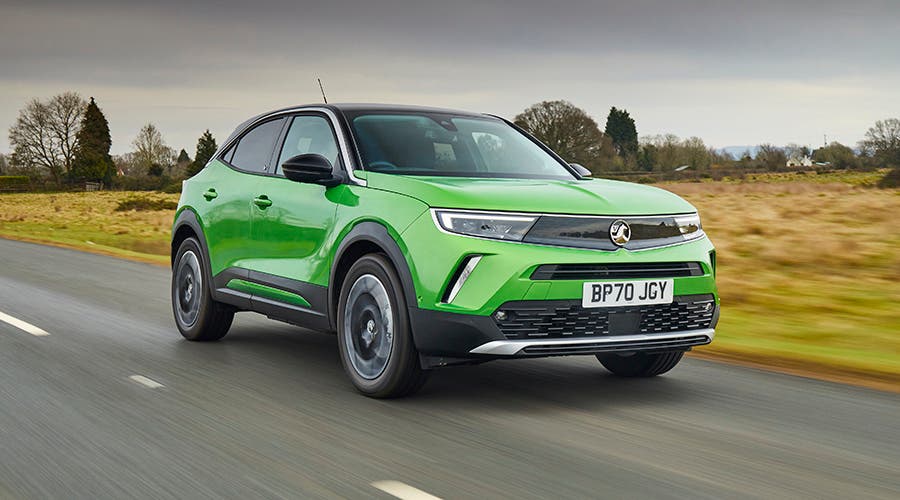 The old Vauxhall Mokka X was fine for getting you from A to B, but the new Mokka dropped its X and gained a whole dose of style in the process. That's not all it gained, with the new Mokka also offering a fully electric version to sit alongside its petrol and diesel engines. The Mokka-e and its 50kWh battery has a range of 200 miles and fast-charging capability. However your Mokka is powered, you'll get a smart front end with a gloss black 'grille' and a snazzy interior with a strong mix of digital and physical controls.
Find a used Vauxhall Mokka at Motorpoint
Mini Hatchback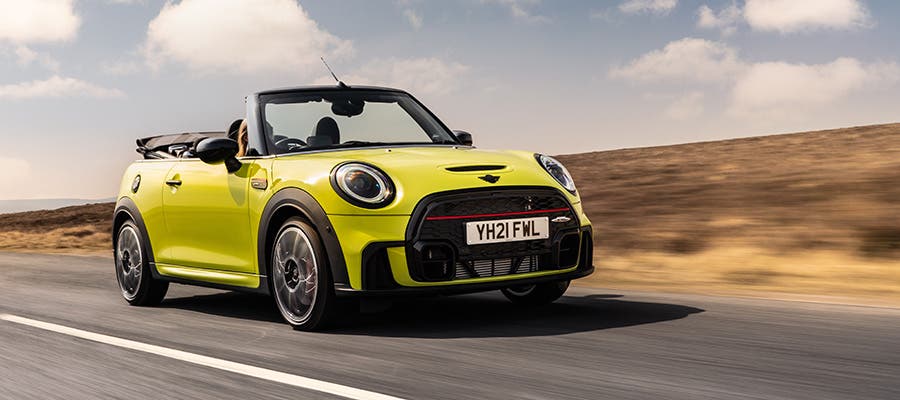 You didn't think we were going to do a list of the best British cars and leave out the iconic Mini, did you? Designed in Britain, built in Oxford and, erm, bankrolled by Munich, Mini hasn't put a foot wrong since relaunching in the early noughties. The brand's staple car is the three-door hatchback, which matches perfect proportions with a fun driving experience, punchy engines and an interior to make you go 'ooo'. Rear-seat access is a bit tricky, but there's a five-door version if you don't mind trading slightly clunky looks for more practicality. Just be prepared for your less funny mates to tell you 'it's not really Mini any more is it… it's big'. Yes, it is a lot bigger than an original Mini, but it's also a lot, lot safer…
Find a used Mini Hatchback at Motorpoint
Nissan Qashqai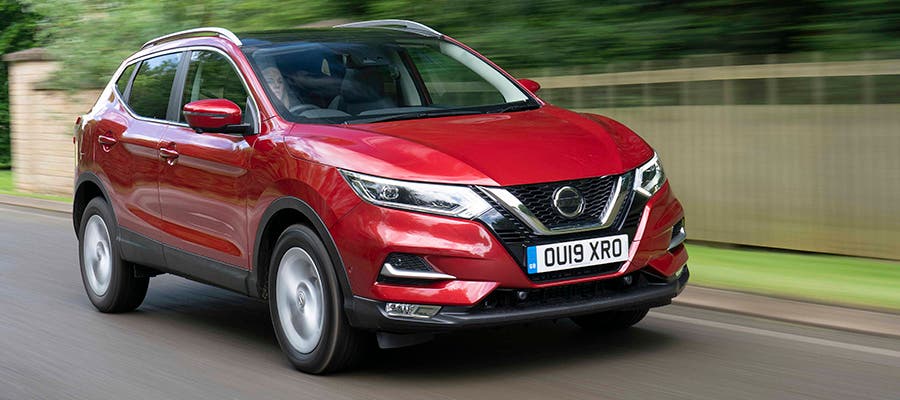 Styled in London, engineered in Bedfordshire and built in Sunderland… for a Japanese car, the Nissan Qashqai sure seems to be wearing some natty red, white and blue socks. It's a fantastically comfy, spacious and affordable family SUV that costs peanuts to run, thanks to a range of efficient small-capacity engines. Get a 2019-onward model in Acenta Premium trim (or higher) so you can use Apple CarPlay or Android Auto to bypass the slightly dated standard-fit infotainment system but, other than that, it's a cracking all-rounder.
Find a used Nissan Qashqai at Motorpoint
Jaguar F-Pace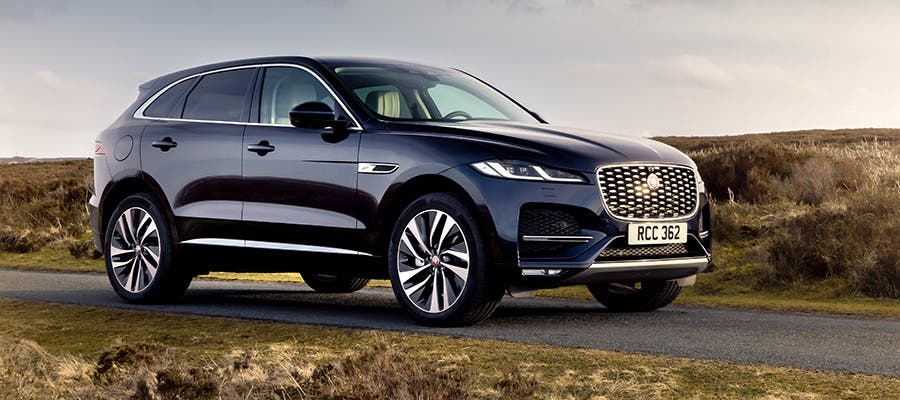 Our list wouldn't be complete without one of the best driver's SUVs currently on sale – the Jaguar F-Pace. It's a stunning large SUV that still feels like a proper Jag. That means it's posh inside and packed with tech, while sharp controls and composed suspension encourage you to drive it almost like a sports car down a twisty road. The boot's cavernous too, so if you're after a British-designed family hauler, then you can't do much better than this Solihull-made SUV.
Find a used Jaguar F-Pace at Motorpoint
Toyota Corolla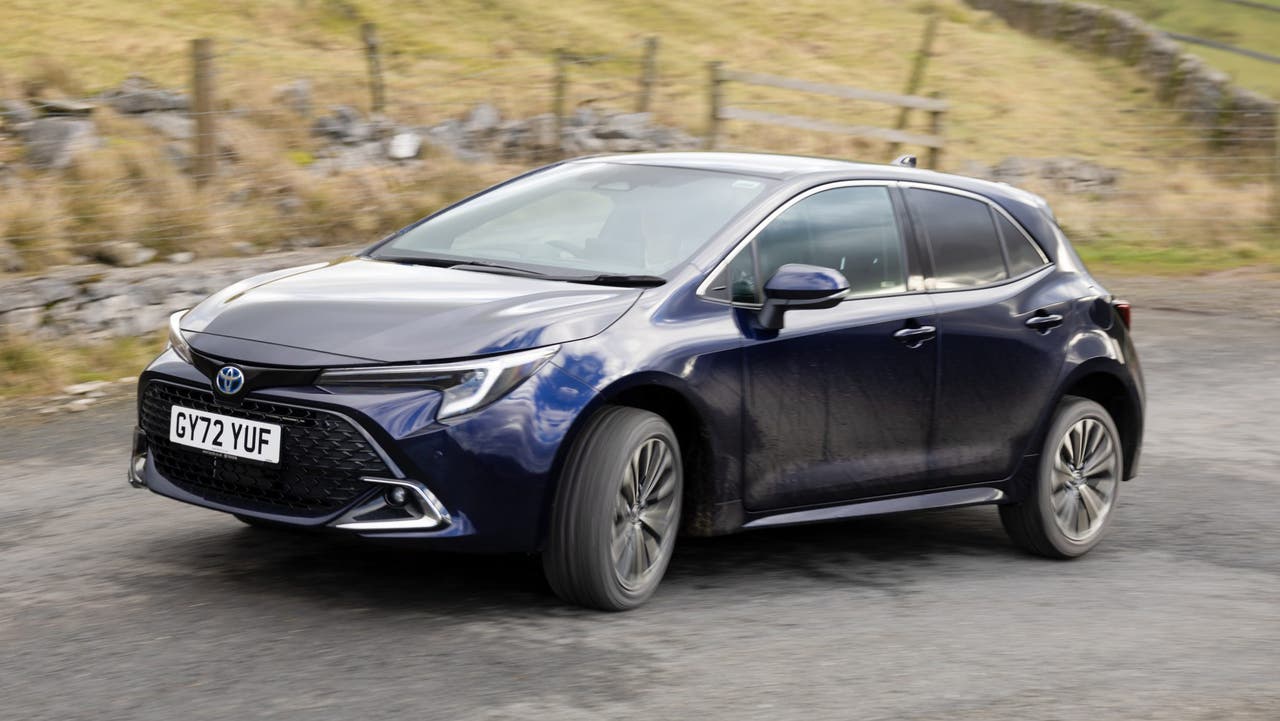 The Toyota Corolla is a truly global model. It's the world's best-selling car and is built in factories from Brazil to Japan. But we can claim the Corolla as being slightly British, as UK-market cars are built in Derbyshire. In fact, Toyota's Burnaston factory is just seven miles from Motorpoint's Derby store. You could probably ask the sat nav to find you a local place that sells bacon cobs – and you can enjoy that bacon cob while the car returns up to 64mpg, thanks to Toyota's clever hybrid engines.
Explore our choice of used Toyota Corolla cars for sale
Nissan Leaf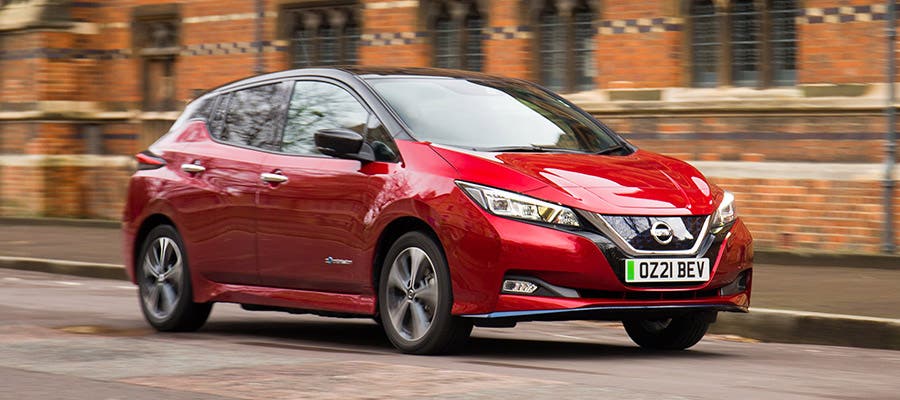 Nissan's Sunderland plant also makes the Leaf. It's one of the best-known electric cars, but also one of the best-value EVs. As we write this, you can pick up a nearly new Leaf for the same price as a high-spec city car. If you can charge at home and don't often go on long trips from one end of the country to the other, it'll suit your needs well. All Leafs come with Apple CarPlay and Android Auto, a reversing camera and adaptive cruise control, so they're well equipped, too.
Find the used Nissan Leaf for you at Motorpoint
MG 4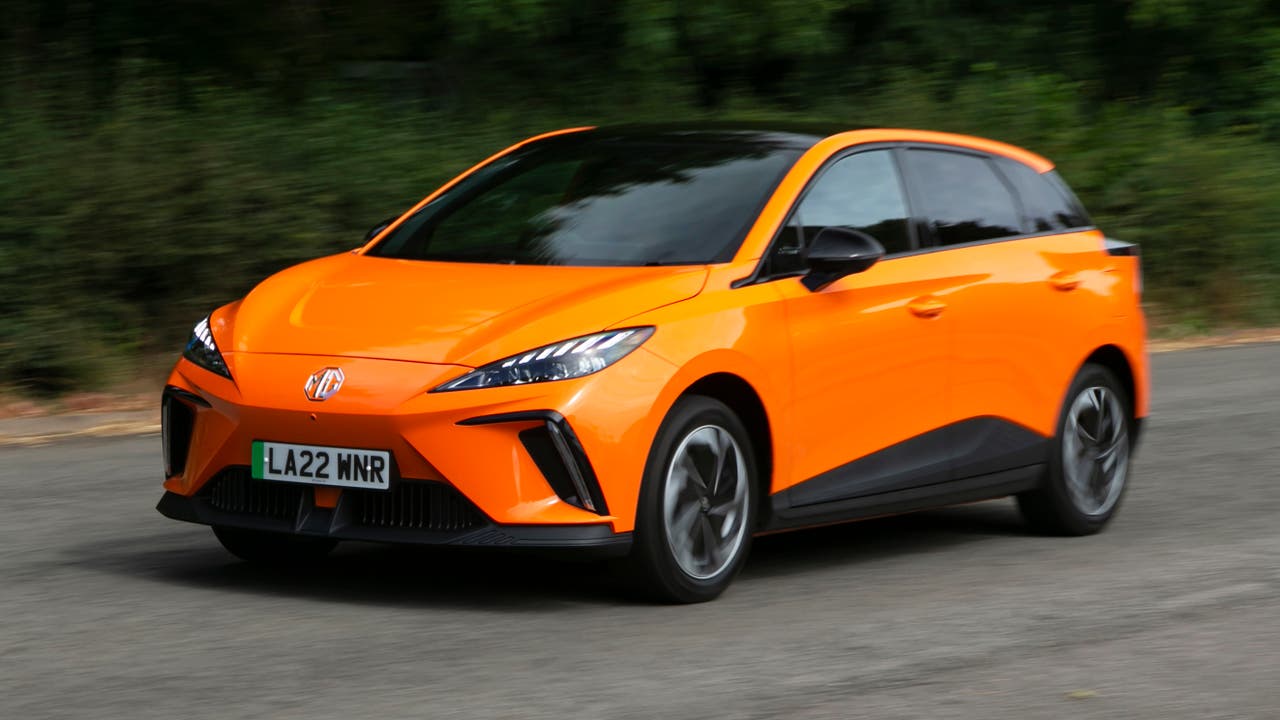 These days, MG might feel as British as Kung Pao chicken, but MG's connection to the UK is more than just a historic badge. The brand's headquarters and design studio are in London, while a small team still works at the Longbridge plant in the West Midlands – where MG cars were built for decades. The MG 4 is the brand's rival to the Volkswagen ID.3 and Nissan Leaf – a fully electric hatchback with distinctive styling and a pared-back but techy interior. Even the smallest battery offers a 218-mile range.
See used MG 4 cars for sale at Motorpoint
Honda Civic Type R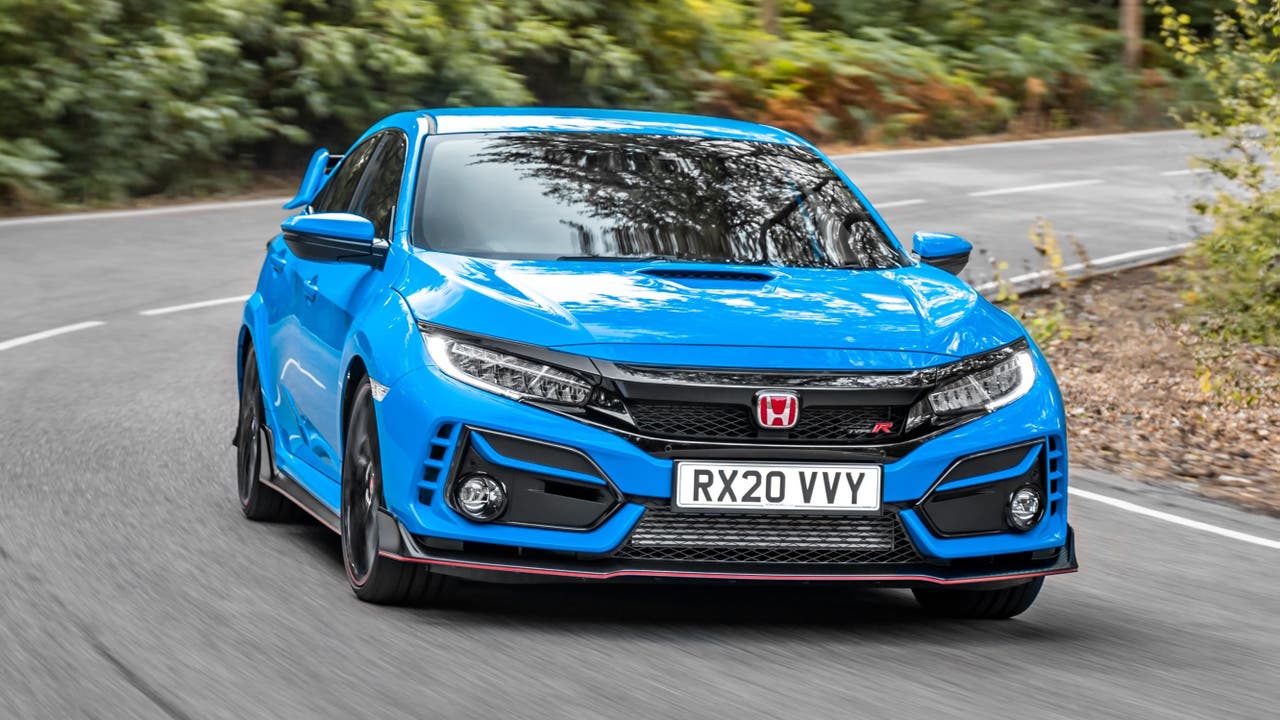 From 1994 to 2021, the Honda Civic was built in Swindon and, from 2001, that included the Civic Type R. The four generations of Civic Type R that were built here were some of the best hot hatches of their times, and the most recent two gained comic-book styling that actually provided performance benefits. These versions, with their five doors and turbocharged engines, feel like touring car racers, adding bucketloads of excitement to the daily commute. Plenty of power, lots of searingly red accents and one of the best manual gearshifts are why enthusiasts love the Civic Type R.
Bentley Continental GT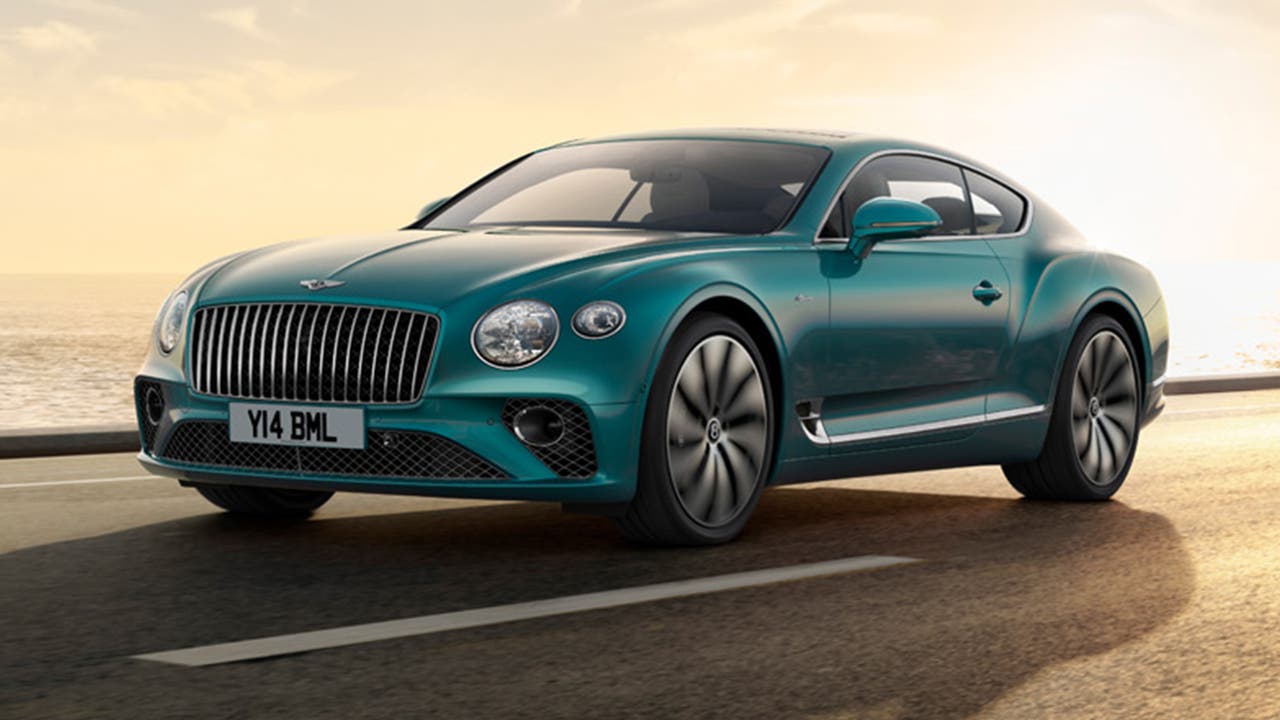 Britain's luxury cars are among the best in the world, whether you choose one with a Range Rover, Bentley, Aston Martin or Rolls-Royce badge on the bonnet. The Bentley Continental GT is a supreme cruiser and makes any journey opulent. It's supercar-fast, too, with both V8 and W12 engines getting the bruising Bentley from 0-62mph in under four seconds.