Hatchbacks are popular thanks to their broad appeal – they're efficient, practical, affordable and, in many cases, quite stylish. Get all the info you need here
If you're shopping for a car, you'll probably have come across the term hatchback. Question is, what does this actually mean? What is a 'hatch' back? And should you buy one?
Keep reading to learn more about this popular body style and its pros and cons.
What is a hatchback?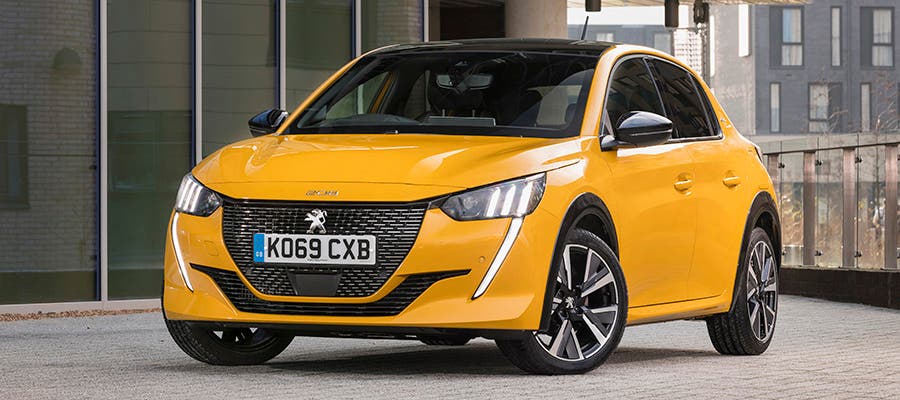 When we say 'hatchback', we're referring to a particular car body style, similar to how some other cars are classed as saloons or SUVs, for example. For a car to be classed as a hatchback, it needs to be a regular road car – rather than an SUV – and have a hatchback boot lid.
This means a boot lid that hinges where it connects to the car's roof and lifts the rear windscreen up at the same time, allowing access to the entire cargo area and passenger space. This is the 'hatch' part of the hatchback, and also why we refer to these cars as having five doors rather than four, because the hatchback boot lid itself counts as a door through which you could access the cabin.
Conversely, saloon cars and sports cars will leave the rear window in place when opening the boot lid, which means you can only access the boot and not the rest of the cabin. The distinction becomes a little murkier when looking at SUVs and estate cars, however, which tend to use hatchback-style boot openings, despite not really counting as hatchbacks themselves.
What cars count as hatchbacks?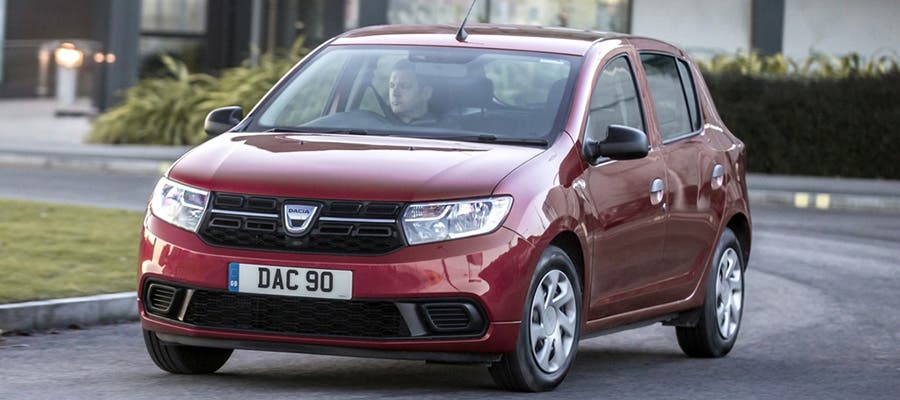 Many of the most popular cars on the UK's roads are hatchbacks. Drive down any street in the country and you're likely to see a Ford Fiesta, Volkswagen Golf or Vauxhall Corsa parked up.
More premium brands have also entered the hatchback market, targeting buyers that want the compact footprint of a hatchback but with some luxury touches. Models such as the Mercedes A-Class, Audi A3 and BMW 1 Series are all popular upgrades from mass-market hatchbacks.
What is a 'hot hatch'?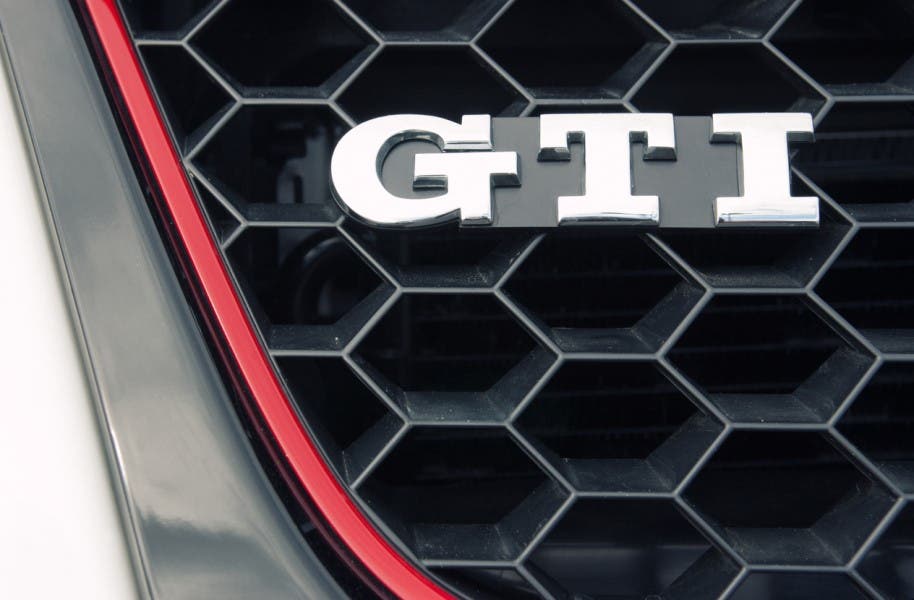 A hot hatch is a regular hatchback that's had some high-performance upgrades to make it much faster and more fun to drive. Most modern hot hatches come with a beefy turbocharged engine, lowered and stiffened suspension, big brakes and grippy tyres to help you feel like a touring car driver on your way to Tescos.
Some legendary brands have made a name for themselves with their hot hatch models. Cars such as the Volkswagen Golf GTI, Ford Fiesta ST, Renaultsport Clio, Fiat 595 Abarth and Peugeot 208 GTi have all helped inject some much-needed excitement into their makers' otherwise unremarkable hatchback lineups.
We've also seen premium brands launch some fairly expensive super-hot hatches. Models such as the Mercedes A45 AMG, Audi RS3 and BMW M135i blend premium cabins, limpet-like all-wheel drive and some seriously steroidal engines to achieve performance figures that would embarrass supercars from just a few years ago.
What are the benefits of hatchbacks?
Practical – hatchbacks usually have a smaller footprint, making them easy to park in tight spaces and squeeze through congested city streets. Their bodystyle also means you get a reasonably good amount of cargo room for the amount of on-road space they take up 
Affordable – hatchbacks are generally cheaper to purchase than larger cars and often cost less to run thanks to greater fuel economy and lower insurance costs. Hatchbacks also tend to be cheaper to repair than larger and more expensive cars
Flexible boot – hatchbacks make the most of their limited size by giving you access to both the boot and the entire cabin from the rear. This means you can easily fold the rear seats down in a pinch if you need to carry larger items
Choice – while SUVs have stolen some of the limelight in recent years, many carmakers still build hatchbacks, so there's a wealth of choice across the market making it easy to find a model that suits you
Do hatchbacks have any drawbacks?
Less space – while hatchbacks can be impressively practical, you'll generally find less passenger and cargo space compared with SUVs and estates, although these models can cost quite a bit more than a typical hatchback
Lower ride height – hatchbacks generally sit lower to the road in comparison to a SUV, meaning you don't get the same 'commanding' driving position that some SUV buyers like
Noise – road noise can be slightly worse in a hatchback compared with a saloon. This is because noise from the rear suspension and wheels can bleed through the boot space into the cabin, while this would be more suppressed in a saloon
Performance – most hatchbacks are relatively affordable, which means they usually come with smaller engines and have less overall performance. Of course, if you buy a hot hatch, this won't be a problem
Our favourite hatchbacks
Ford Fiesta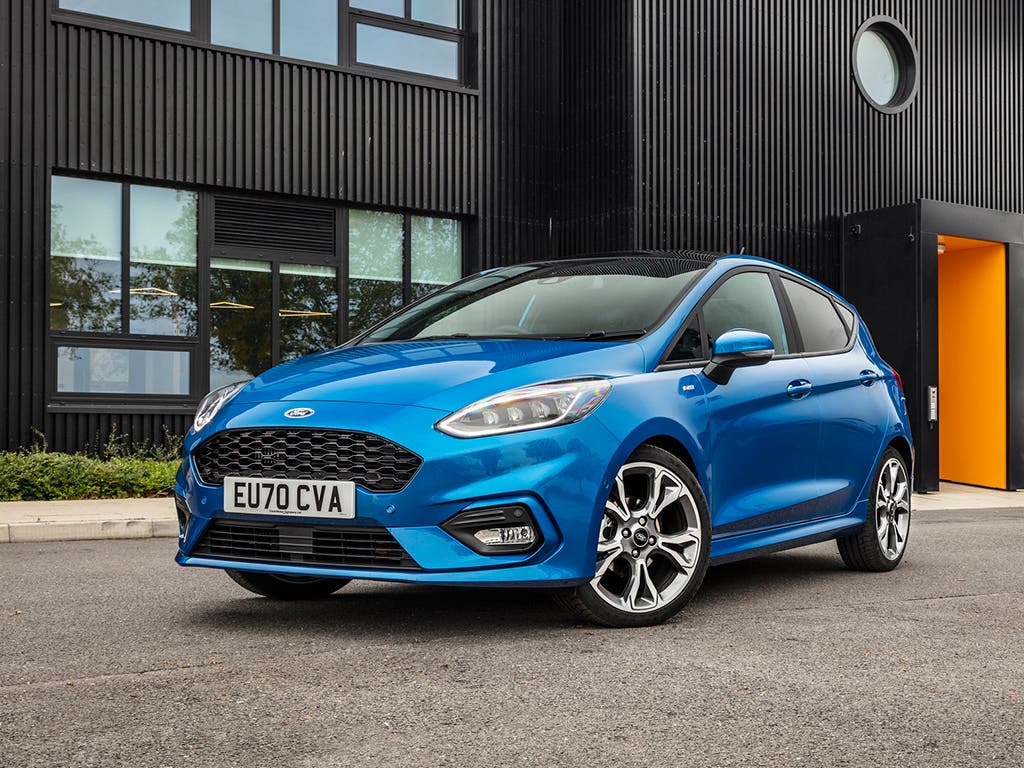 The Ford Fiesta has been the UK's best-selling car for years and it's easy to see why. You get a cabin with just enough space for five adults, efficient yet punchy engines, and an unreasonably fun driving experience considering how affordable the Fiesta is.
Volkswagen Golf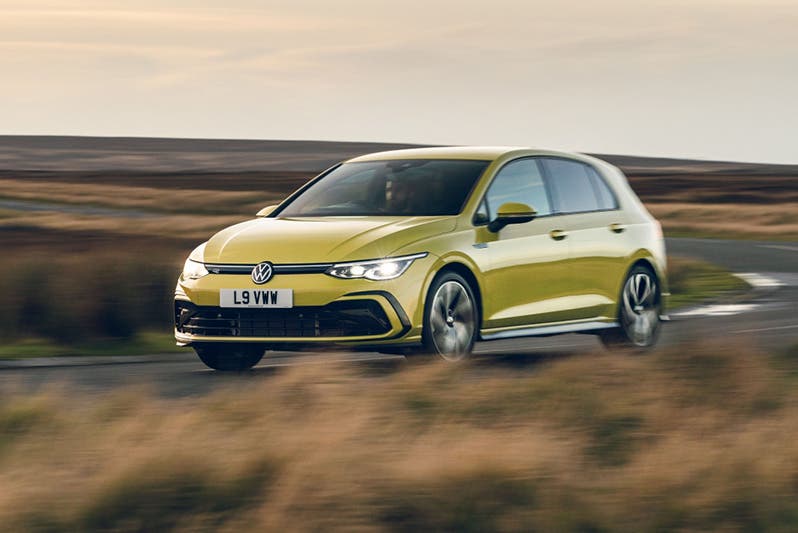 An icon among hatchbacks, the Volkswagen Golf is a family car that offers more rear seat space than the smaller Polo, making it easier to convince kids into their car seats. Smooth and efficient engines, plus a fuss-free driving experience make the Golf supremely easy to live with. Plus, there's the Golf GTI and Golf R hot hatches if you want sports-car-like acceleration.
Fiat 500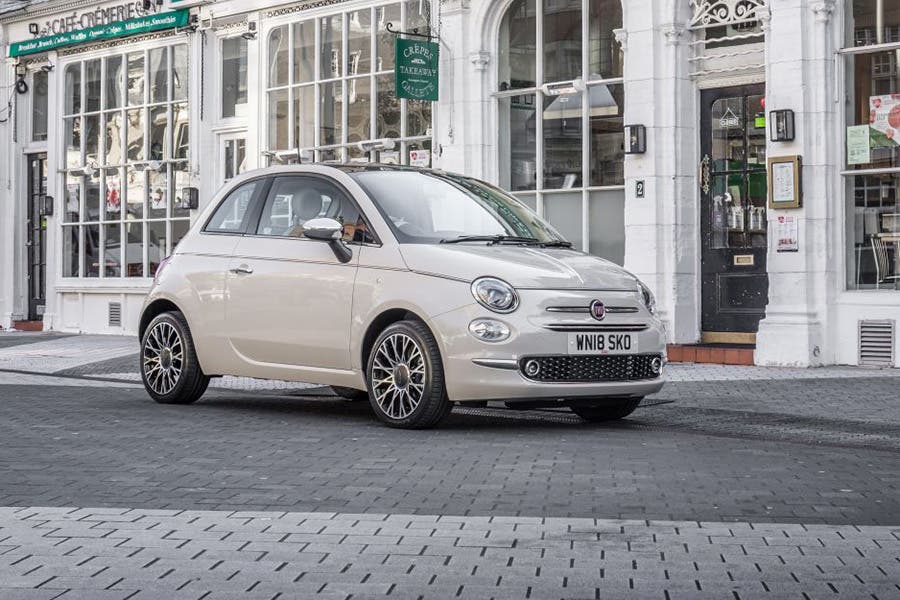 The revived Fiat 500 has been around now for more than 15 years and is one of the most affordable hatchbacks on this list. Despite its budget billing, the 500 has charm in spades, with a retro-inspired cabin, cute styling details, and low running costs. You can even get the bonkers Abarth 595 hot hatch that feels like a proper race car even just driving to the shops.
Vauxhall Corsa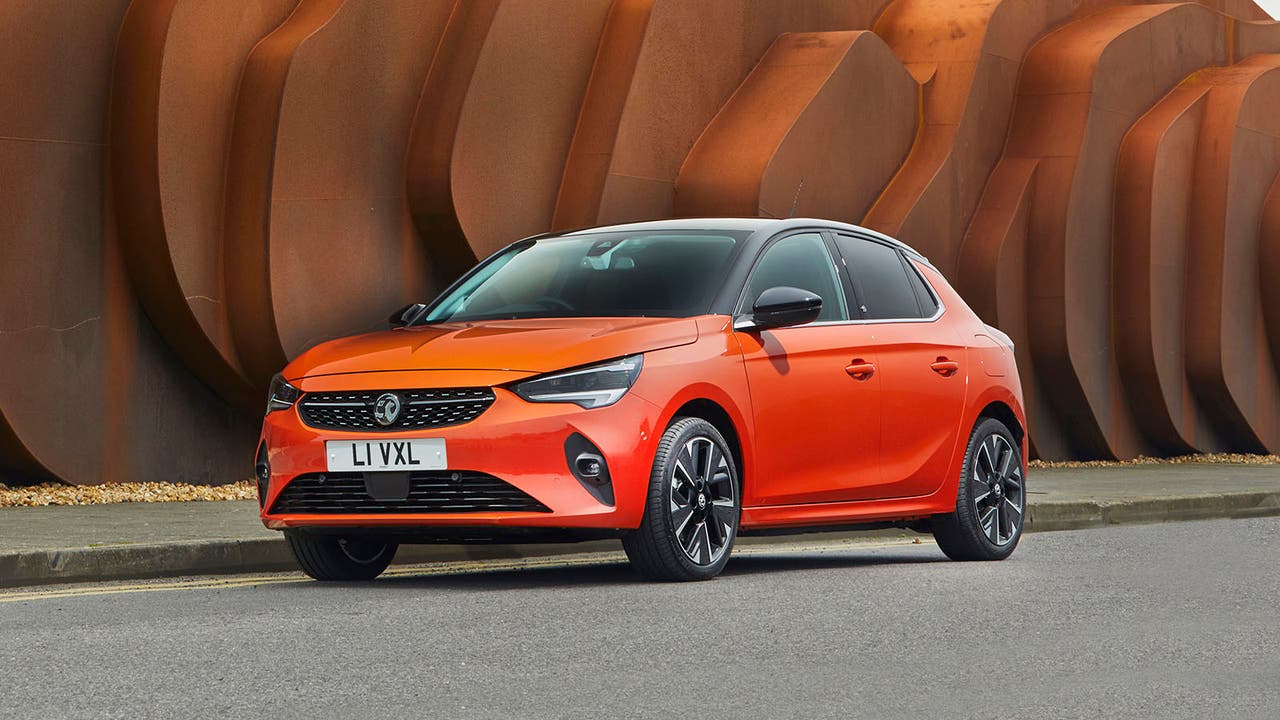 The Vauxhall Corsa is a great alternative to the Ford Fiesta. The cabin is just about large enough for occasional taxi duties, and the boot can just about swallow a week's worth of luggage. The latest version also includes the option of the battery-powered Corsa-e if you want to slash your running costs.
Mercedes A-Class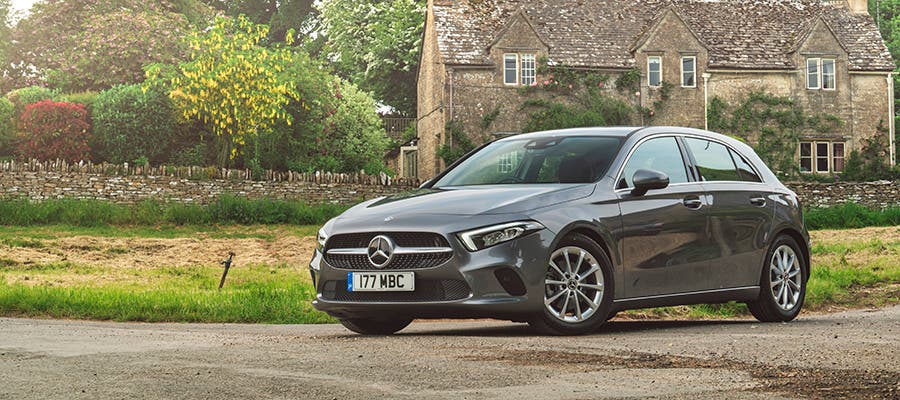 Not wanting to miss out on a slice of the hatchback pie, Mercedes offers the A-Class in this segment. You get the usual hallmarks of Mercedes ownership – strong engines, a smooth automatic gearbox, excellent interior quality, plush materials and extensive on-board technology – but in a family-friendly hatchback package. This is one of the most affordable routes into Mercedes ownership.
Fancy a great nearly new hatchback?
Take a look at Motorpoint's huge selection of nearly new hatchback cars. For buying options, take a look at our picks for the best used family hatchbacks you can buy, or our choices for the best small electric cars.