Need a car that's easy to park but big enough for people and things? Our top 10 best superminis are great choices
It might seem that everyone drives an SUV these days, but superminis are still big sellers. The Vauxhall Corsa, Ford Fiesta, Mini and VW Polo are all some of the most popular new models – and that means there's a wonderful choice of used superminis available. With so many to choose from, you should be able to pick the colour, engine and trim that suits you best.
Superminis are the ideal size for many people. They're easy to park and easy to thread through congested high streets, but offer enough space for four people and a boot that's easily big enough for the weekly shop. Modern examples have big-car tech, and their small engines offer low running costs. They're at home in the city but love the open road as well.
1. Renault Clio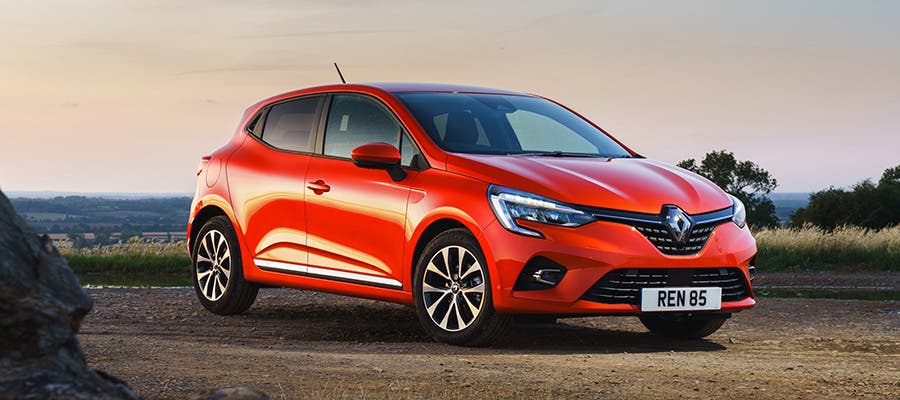 The Renault Clio has always been a stylish choice, but it hasn't always offered the best interior quality. That's not the case with the latest Clio, which combines tactile switches, a considered selection of materials and great tech. It feels like a more expensive car than it is – and that feeling continues on the open road as well.
Renault has set up the Clio to be both comfortable and fun – a feat that not many superminis manage. If fuel economy is particularly important, the Clio is one of few cars this size to offer a hybrid engine, allowing it to run on electric power for a large proportion of cross-town trips, slashing your fuel bills. 
2. Ford Fiesta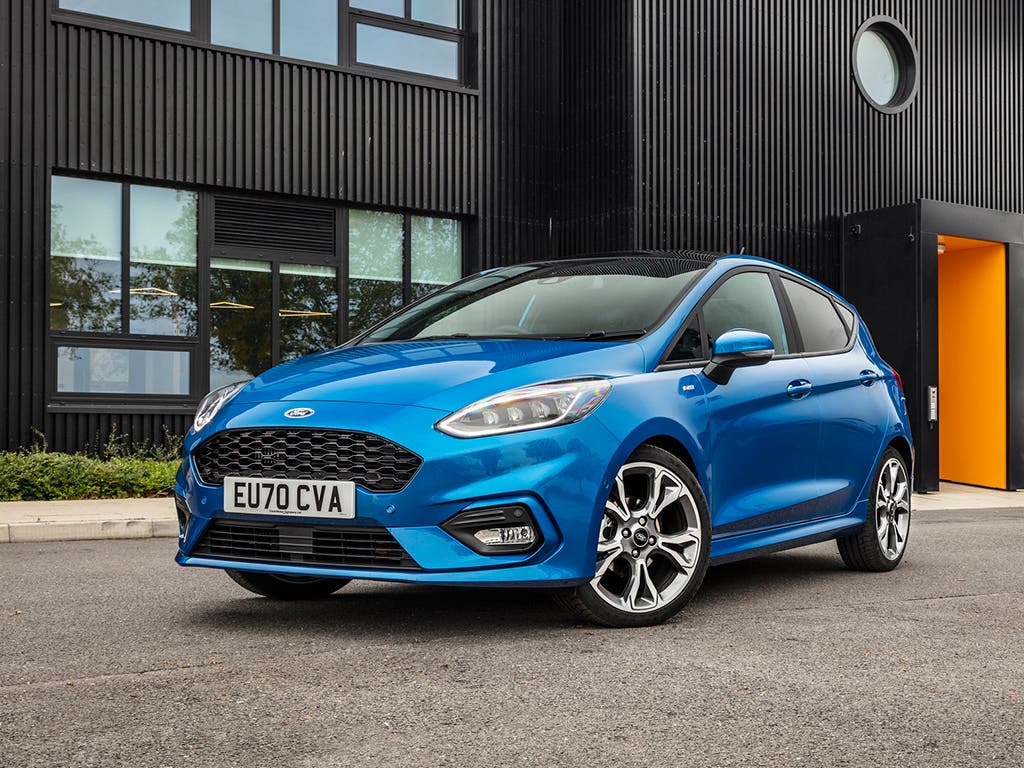 It was a sad moment when Ford announced that Fiesta production would be coming to an end. The Fiesta, with its sparkling handling, peppy engines and great fuel economy, is a constant on British roads – if you've not driven one, you've probably sat in one or you know several people who have them.
The exhaustive list of trim levels means there's a Fiesta for you – whether you want luxury, sportiness or even a sprinkling of tough SUV-ness. Newer Fiestas come with a mild-hybrid petrol engine that offers around 55mpg, and all models squeeze a good amount of space into its compact footprint. Plus, parts are cheap and there's a dealer in every big town, which makes servicing and ownership easy.
3. Vauxhall Corsa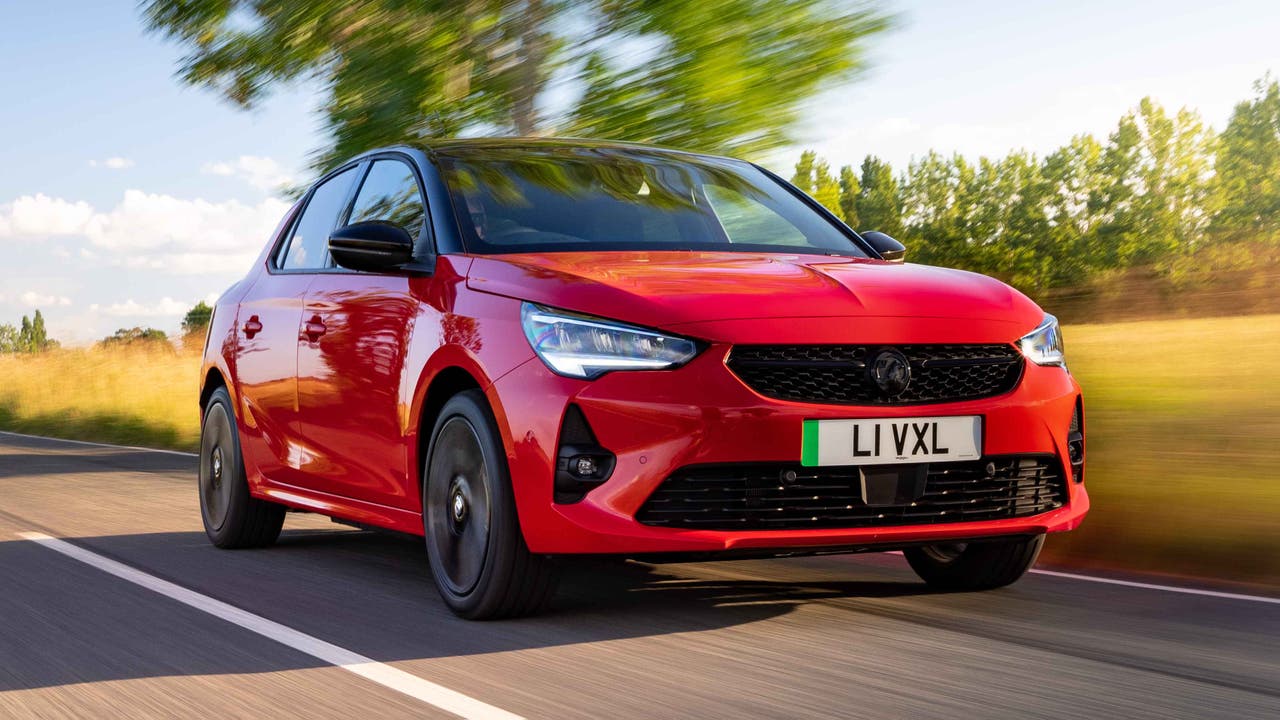 The Vauxhall Corsa is one of the best superminis to pick if you're a first-time driver, a retiree or someone in between. Why? Well, for one thing, it's excellent value, often costing less than equivalent rivals. That value is also evident in the amount of equipment you get – all versions of the latest Corsa get LED headlights, cruise control, alloy wheels, air con and a touchscreen infotainment system with Apple CarPlay and Android Auto. 
Under the bonnet, the Corsa's 1.2-litre petrol engine matches the Fiesta's mpg figure, while the Corsa goes one better by also offering a fully electric version. With a 222-mile range and the ability to charge to 80% in half an hour, the electric Corsa impresses whether you need zero-emission driving around town or want peaceful motorway journeys.
4. Mini hatchback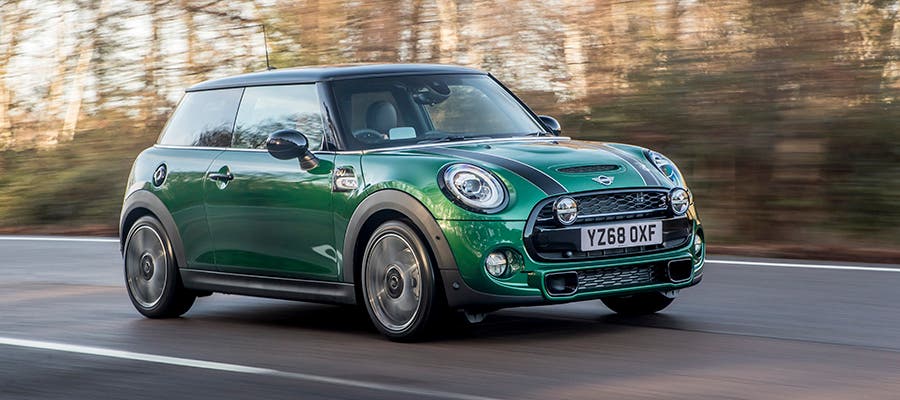 The Mini sells itself on style alone, but it also boasts one of the most luxurious interiors you'll find in a supermini and more handling verve than some sports cars. Its 'go-kart feel' (Mini's own words) is present whether you pick the base-spec runaround, the Cooper S hot hatch or even the fully electric version.
With so many styles, options and colours available, you'll rarely come across two identical Minis. There are three-door and five-door versions, depending on whether you want that iconic look or a more practical take on the recipe. The five-door car is a little longer and offers more space in the rear seats and boot.
5. Renault Zoe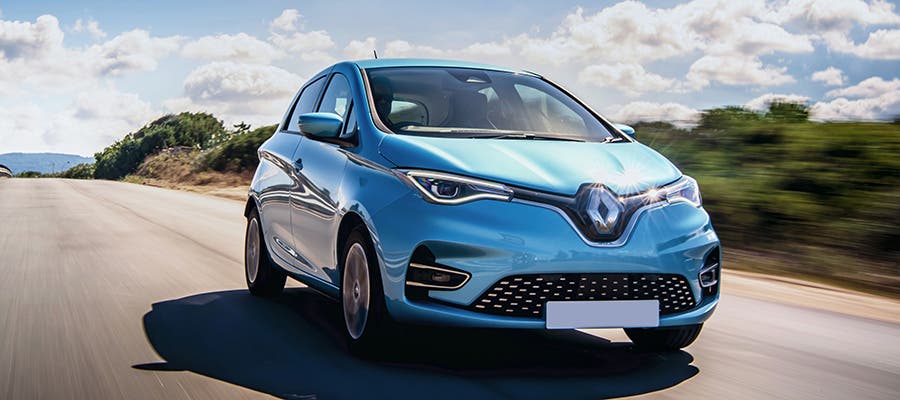 It may not be the only electric supermini on the block these days, but the Renault Zoe is still one of the best options. No rival matches its 239-mile range, while many Zoes offer fast-charging at a public charging station and all can be fully charged at home overnight. Inside, it's like an electric Clio, with many parts shared between the two. They're roughly the same size, so the Zoe is reasonably practical too.
The Zoe is one of the cheapest electric cars, so it's a great option if you want to dip your toe into the EV water or if you want a second car to nip around town in. Although, with that long range, the Zoe is well suited to longer trips too. Wherever you drive, you'll enjoy the Zoe's smooth, quiet driving experience and nippy acceleration.
6. SEAT Ibiza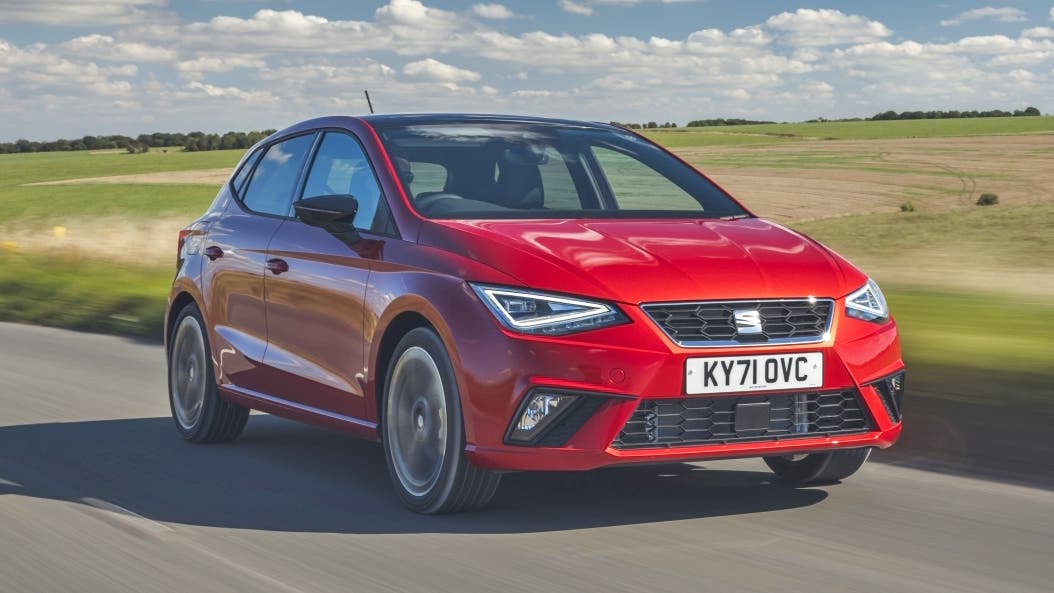 You can think of the SEAT Ibiza as a Volkswagen Polo with a bit more flair. It's a well-built, grown-up supermini that's more than capable of cross-country jaunts – and, when you take the Ibiza out of city limits, you'll find it offers pleasingly direct handling as well. Its TSI turbocharged petrol engines are great if you're going to be on faster roads, and 50mpg is easily achievable whichever version you pick.
The Ibiza does well for passenger space, and offers a nearly class-leading 355-litre boot. All trim levels come with smartphone connectivity, alloy wheels and DAB radio, while higher-spec cars get bigger wheels and wireless phone charging.
7. Skoda Fabia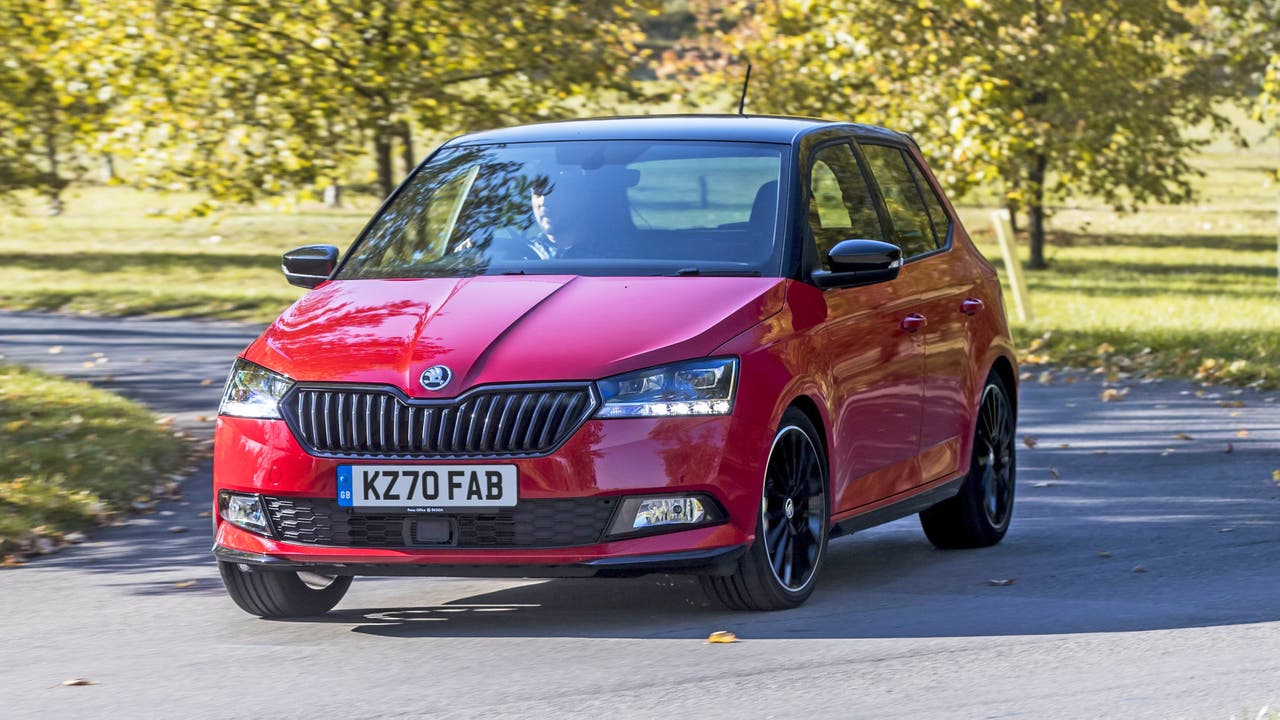 The Fabia is also related to the Polo, but is a cheaper alternative. That's still the case with a used Skoda Fabia, but you needn't worry about getting a cheap-feeling car. The Fabia gets many of Skoda's clever practical touches – some cars have an umbrella hidden away in case you get caught in a rain shower – plus all the latest smartphone connectivity and plenty of space.
Alongside the Polo, the Fabia offers some of the lowest possible insurance costs of any nearly new car. You'll need the city-friendly 1.0-litre MPI petrol engine if that's a priority, or there are turbocharged versions with more power if you're going to be racking up the miles. Every petrol engine manages over 50mpg.
8. Toyota Yaris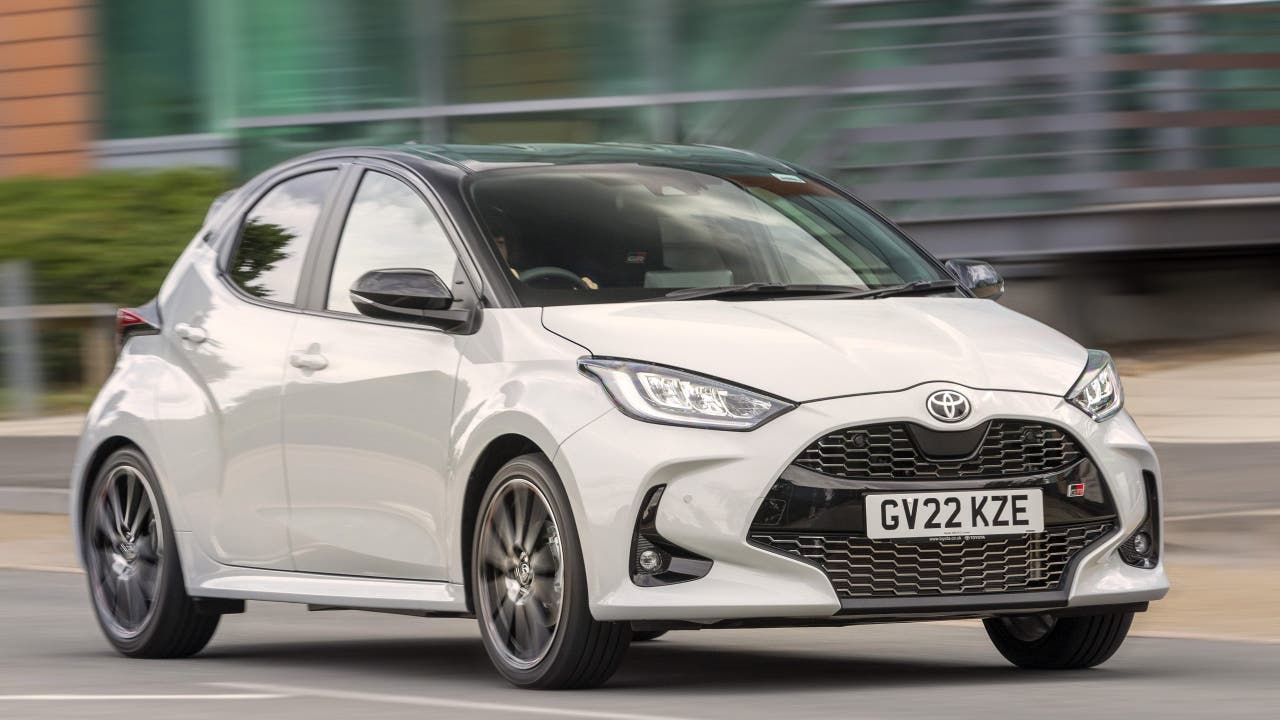 The Toyota Yaris is a sharply styled choice with fuel-saving hybrid technology. Pick the latest Yaris in a lower-spec trim level and you could achieve nearly 70mpg with lots of in-town driving, which is highly impressive – especially as you don't plug the Yaris in to recharge. The latest Yaris has a much better interior than previous generations, and you can choose to bypass Toyota's sat nav system and use your phone's apps through Android Auto and Apple CarPlay instead.
9. Peugeot 208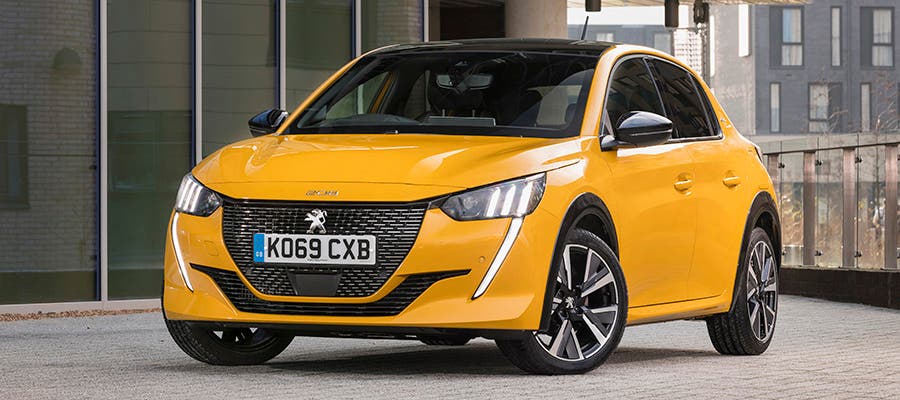 Peugeot's supermini scores highly for style, equipment and technology. Its interior is completely different to rivals, with a small steering wheel and digital dials placed above. All cars get a big infotainment screen with sat nav and phone connectivity, plus a row of swish 'piano key' buttons that act as shortcuts for the main functions.
The Peugeot 208 and Vauxhall Corsa share a platform and engines, so you get the same frugal powertrains and the option of a fully electric version.
10. Kia Rio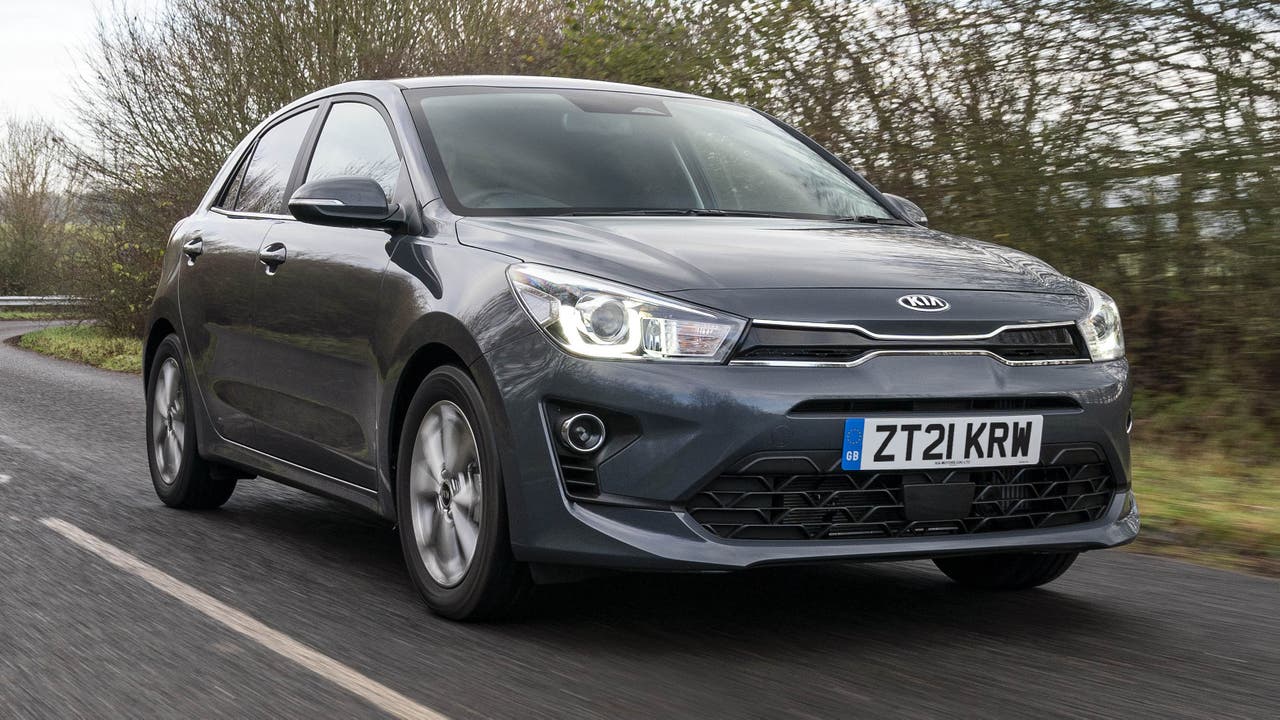 A seven-year warranty and top reliability scores aren't the most exciting selling points of a car, but they point to the Kia Rio being a real joy to own. It's arguably the small car to pick if you want something sensible, easy and painless. The Rio is also really well equipped, with even the basic '2' trim coming with alloy wheels, cruise control, a touchscreen and a reversing camera. More recent Rios also feature mild-hybrid tech to slightly reduce fuel consumption – and nearly 55mpg is the result.