Whether you're after a cheap runaround or something fancy in a compact size, we've listed the best used small cars on sale
Small cars are great. They're perfect for congested city streets and tight parking spots. What's more, they tend to be cheaper to buy, cheaper to insure and more economical than bigger cars. These days, city cars, superminis and small SUVs aren't really 'small' – almost all can fit four adults and some luggage. And, while small cars of the past might have felt flimsy, many modern ones are capable of long motorway runs and have five-star safety scores.
The supermini class is overflowing with talented options including the Ford Fiesta, Peugeot 208 and Hyundai i20, and many have spawned SUVs that give extra practicality and higher ride height. There are convertible small cars, pocket rockets, luxury small cars, EVs and hybrids, and even four-wheel-drive ones. To help you choose, we've listed some of the best compact cars to buy this year. All are available to buy from Motorpoint with low mileage.
Best small car for low running costs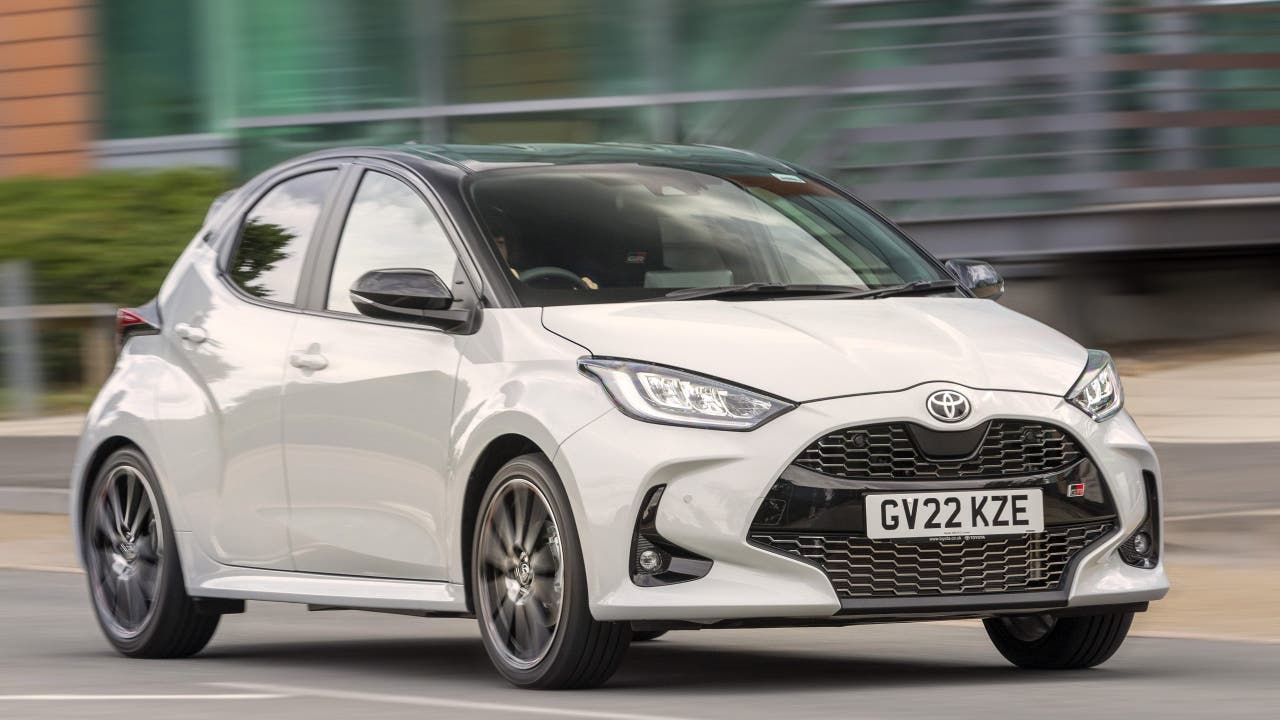 The latest Toyota Yaris comes with a clever hybrid engine and can run on electric power at low speeds around town. In this environment, a Yaris on small wheels can achieve up to 69mpg, so visits to petrol stations will be very infrequent. You save a fraction on VED (road tax) compared to petrol and diesel cars, and the Yaris sits in a low, budget-friendly insurance group.
If you're going to be covering lots of motorway miles, the best used compact cars will have a diesel engine. The sharply styled Peugeot 208 is capable of over 73mpg with a 1.5-litre BlueHDi diesel.
Best small car for performance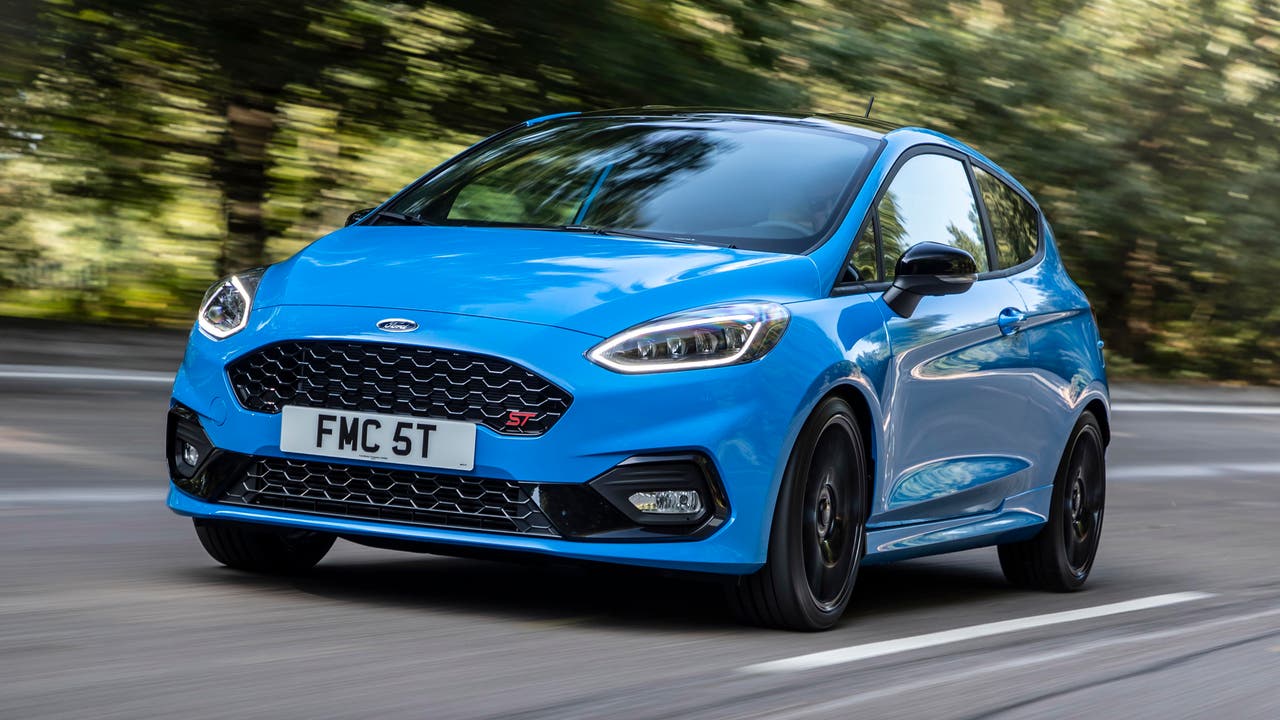 Sitting in a real hot hatch sweetspot is the Ford Fiesta ST. It's faster than the Abarth 595 and Mini Cooper S, more exciting than the Volkswagen Polo GTI and cheaper than the (admittedly phenomenal) Toyota GR Yaris. You get a nice, round 200hp, which is plenty to feel fast without feeling wasted on the UK's twisty roads. The Fiesta ST hits 0-62mph in just 6.5 seconds.
But the engine plays second fiddle to the handling. The Fiesta ST is one of the most fun cars to drive at any price, with involving handling and a playful, agile feel. And yet, it'll return 40mpg when you're being careful and offers enough space for four adults and a weekly shop. If you need a bigger boot, check out the Ford Puma ST.
Best small car for value for money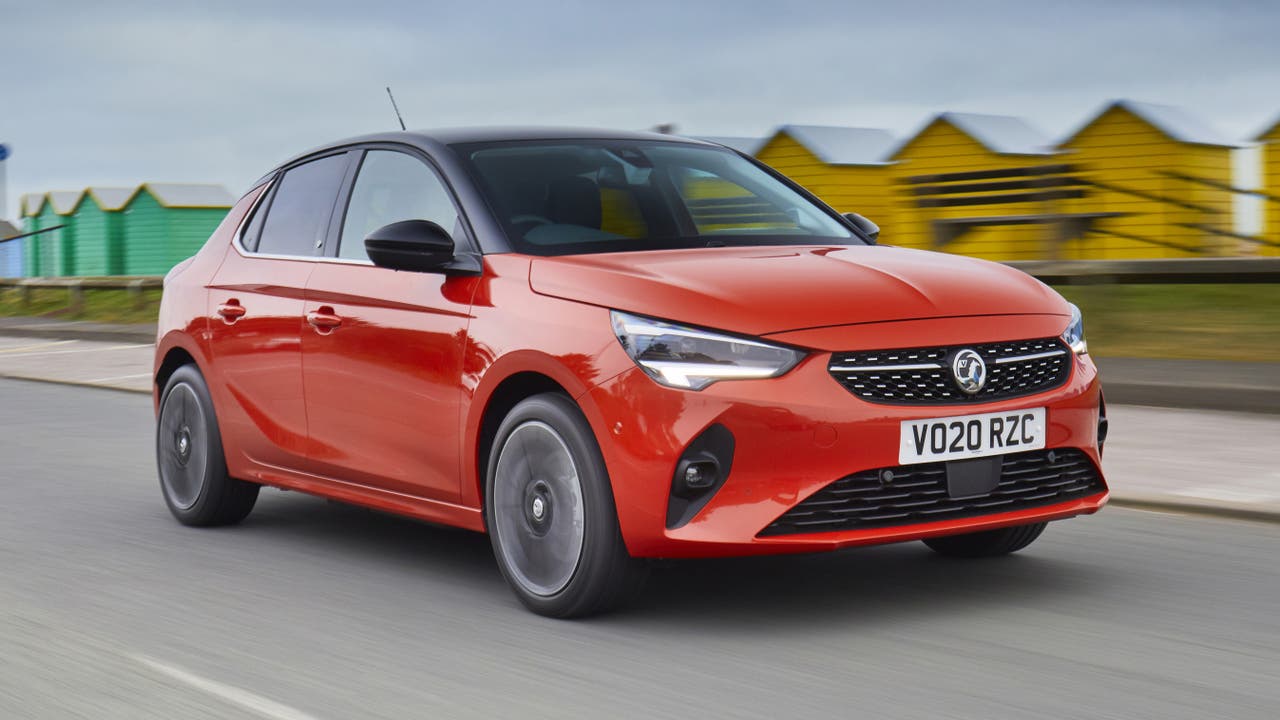 Cars are getting more expensive, but a used Vauxhall Corsa is still very affordable. For well under £200 per month, you'll get a car with a grown-up driving experience, lots of equipment and great fuel economy. The 1.2-litre petrol engine is capable of more than 50mpg, while even the entry-level SE spec gets LED headlights, cruise control and the must-have smartphone connectivity.
Thanks to the Corsa's popularity, you'll be able to find a used car in the exact spec – and probably the right colour – that you want. Higher-spec cars get big screens, a reversing camera and even a heated steering wheel.
Best small car for luxury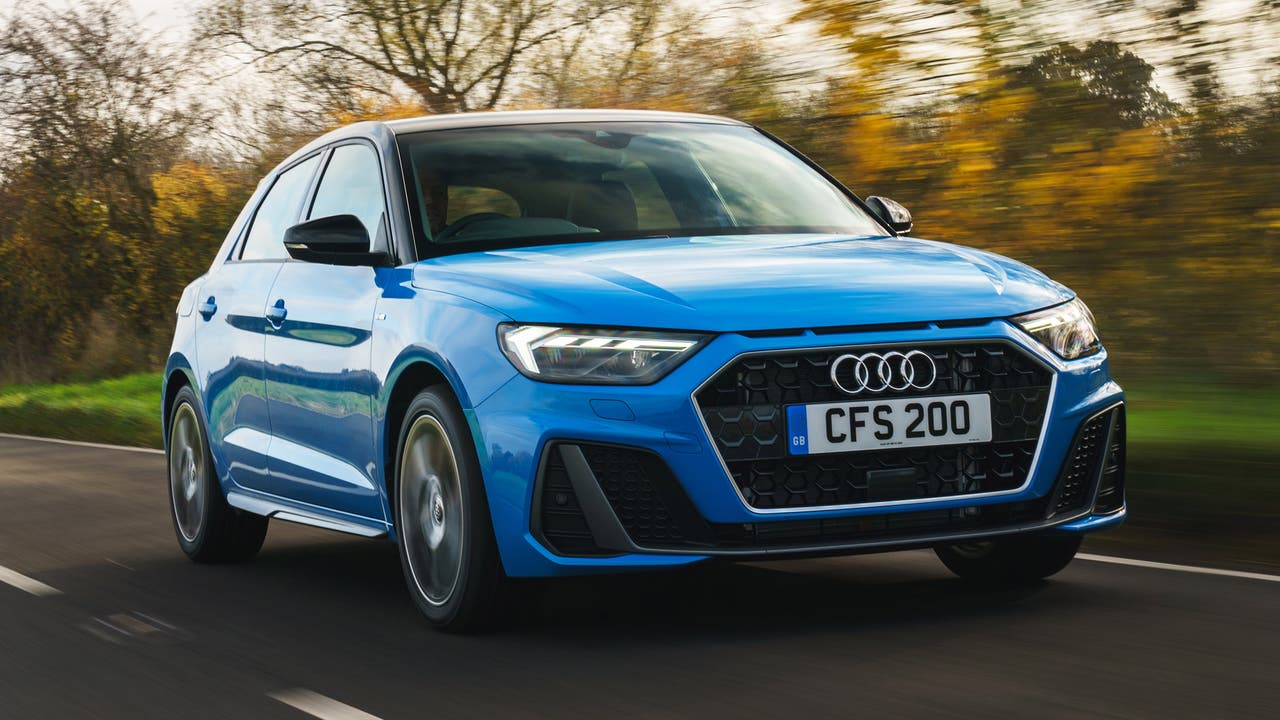 The Audi A1 has always felt like a bigger, more expensive Audi squeezed into a compact, city-friendly package. Sit inside the A1 and there's almost nothing to remind you that it shares parts with the Volkswagen Polo – you look at a fancy digital instrument cluster behind the steering wheel and control your media through a crystal-clear touchscreen, just like in the Audi A3. Nothing you touch feels cheap.
It feels like an Audi on the road, as well. It's comfortable and quiet on long-distance journeys, and quite good to drive when you peel off the motorway and get on to the back roads.
Best small car for zero-emission driving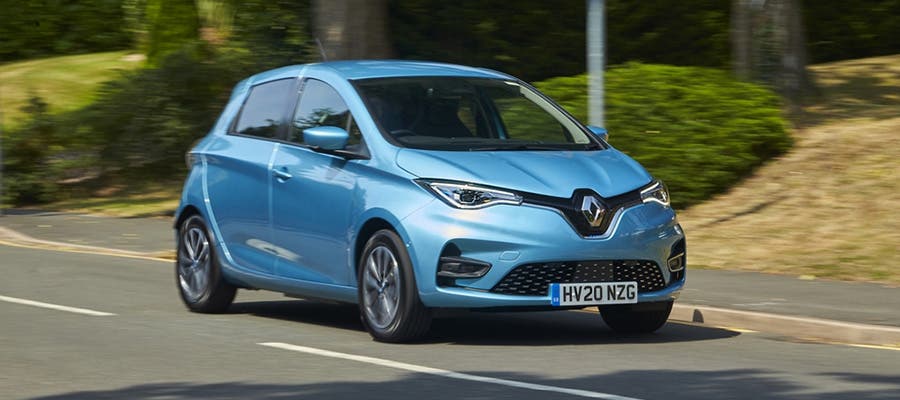 There are a few electric city cars and superminis, but the original – the Renault Zoe – is still the best. A 239-mile range is still among the best in class, and fast-charging is available for those times when you need to top up in public. As an electric car, the Zoe can skip into low-emission zones without paying any extra charges. Even if that's not relevant to you, we're sure you'll still love the nippy acceleration and the smooth driving experience.
The Zoe also proves that electric cars don't have to be expensive. With prices for nearly new Zoes starting at less than £17,000, the Renault is the best-value electric car on sale.
Best small car for peace of mind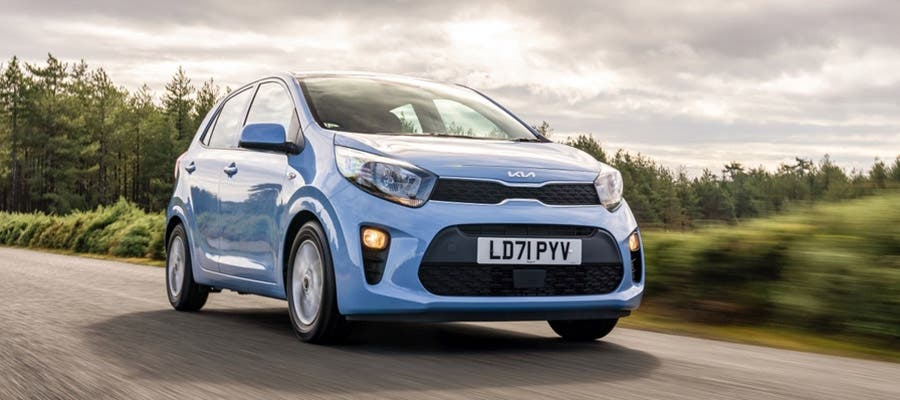 The Kia Picanto has proved itself to be a reliable car, and it also comes with the peace of mind of a seven-year/100,000-mile factory warranty. That's transferable to subsequent owners, so a nearly new Picanto still has a longer period of cover than many new cars. Picantos with autonomous emergency braking get a four-star safety score from Euro NCAP, so the compact Kia will give you peace of mind when it comes to safety as well.
Not all city cars offer space for four adults, a large boot and a touchscreen infotainment system – and the Picanto's talents don't end there. It's fun to drive and capable of over 55mpg, too.
Best small car for practicality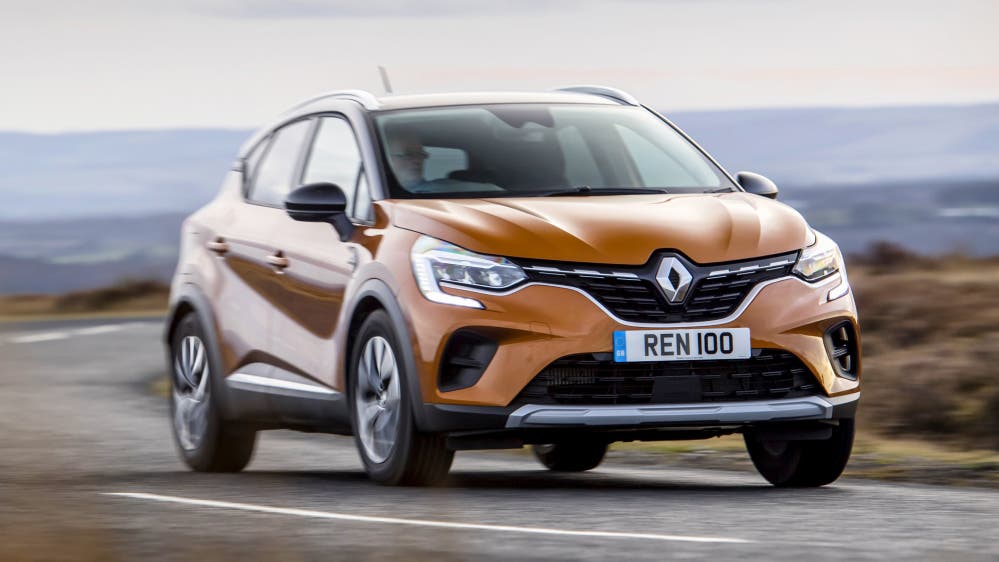 Stylish on the outside, surprisingly practical inside. The Renault Captur is based on the Clio but it's usefully bigger, so it's one to consider if you need to carry kids or lots of cargo. There's generous space in both the front and rear seats – only the tallest adults will struggle to get comfortable. In the rear, you'll find the Captur's party trick. The back seats can slide forwards and backwards by up to 16cm, allowing you to prioritise passenger space or boot space. 
Pushed forward, there's barely any legroom, but the resulting 536-litre boot is bigger than many SUVs from the class above. With the seats all the way back, even the tallest adults will be able to stretch out – as long as you don't need maximum boot space. While you probably won't whizz the seats forwards and backwards every time you get in it, it's useful to have that flexibility for those times when you need extra boot space.
Best small car for comfort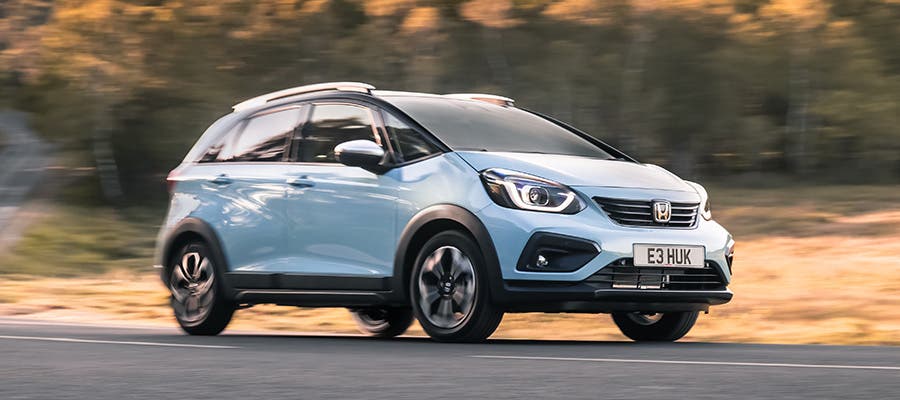 Some small cars aim for sportiness and on-the-edge thrills but, others, like the Honda Jazz, would prefer you stick some smooth tunes on and take it easy. The Jazz is comfortable whether you're pottering around town or heading further afield, and its hybrid setup keeps things quiet until the petrol engine needs to kick in.
Now automatic-only, the Jazz is fuss-free and easy to drive. It doesn't have any gears either, so acceleration is smooth and linear. You sit high up and get a commanding view of the road ahead. The latest Jazz has a much plusher, more inviting interior than previous versions, but it keeps the practical touches that has made the car popular – including the 'Magic Seats' with bases that can flip up like cinema seats.
Best small car for standing out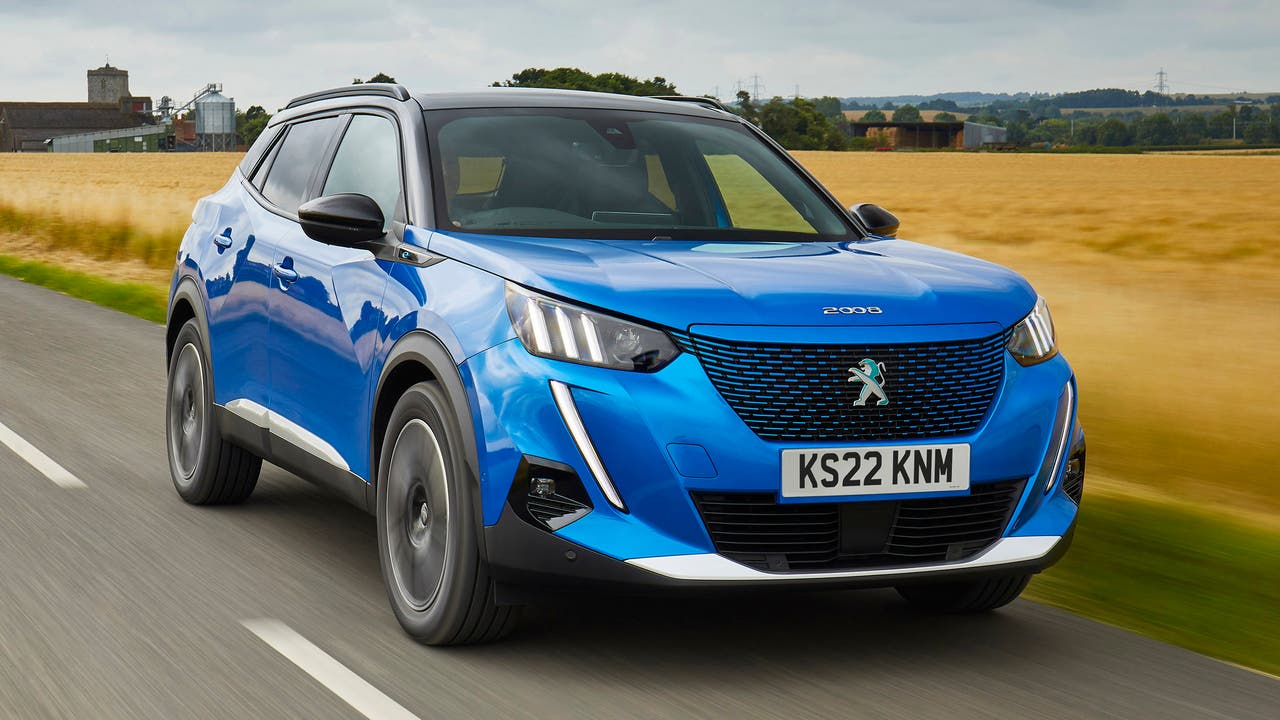 Peugeot's design language is really eye-catching, whether you pick the 208 supermini or the seven-seat 5008. We particularly like the design of the 2008. It's more SUV-like than the car it replaced, and comes with trendy black wheel arches and a cool black trim panel on the rear pillars. We recommend choosing a bright colour to show off the bold lines and creases. GT-badged cars also get three vertical slashes in each headlight, which are like the claw marks left by Peugeot's lion mascot on the grille.
The 2008 also has a high-tech interior and impressive practicality. Rear-seat space certainly isn't in short supply, and the 430-litre boot is more than you get in a SEAT Arona and Skoda Kamiq.
Best small car for roof-down fun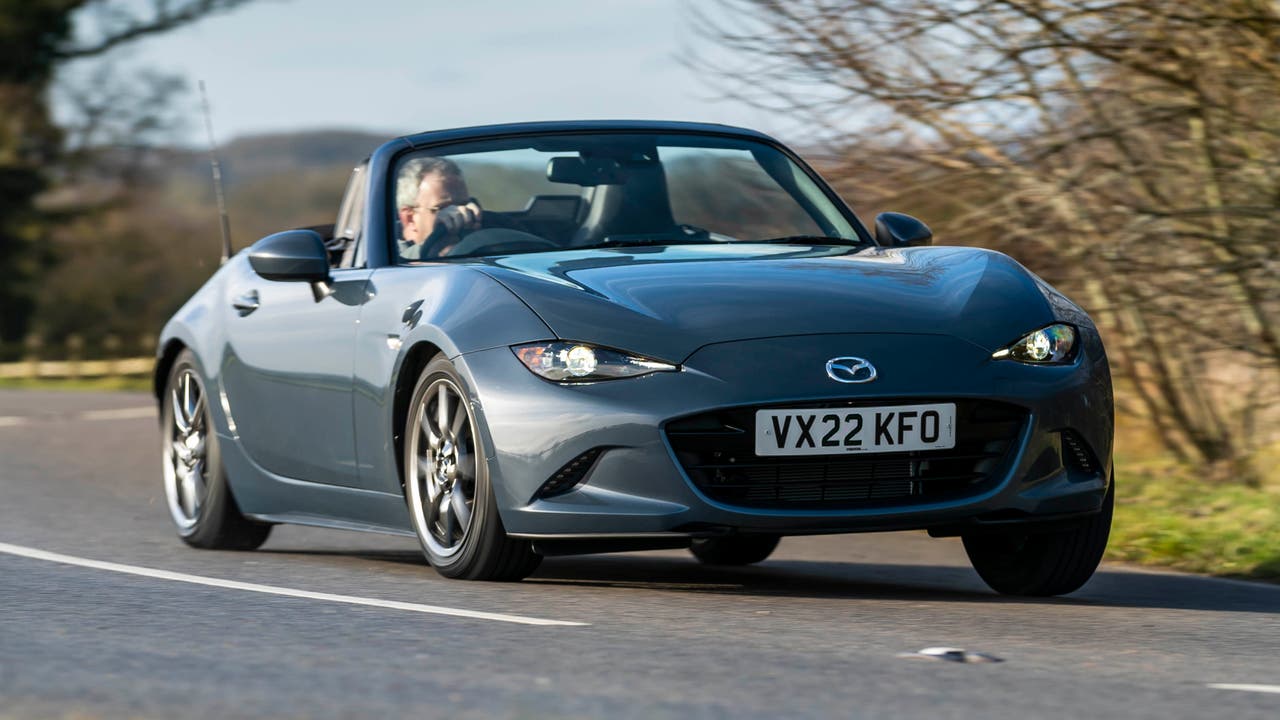 We end with a wildcard. The Mazda MX-5 is an iconic junior sports car with delightful handling and a fun feel. It's certainly small, with just the two seats and a boot that's only big enough for soft bags. You'd get a little more in a Fiat 500C or a Mini Convertible, but neither of those are quite as fun as the MX-5 on a summer's day.
The MX-5 is one of the lightest cars on the road, and has sensibly powered engines – so it's even quite economical. If you don't need a lot of space, it's a really appealing option.
Your questions about small cars answered