Officially called Vehicle Excise Duty, or VED, the cost of road tax varies depending on the car you have. We explain how much you should expect to pay
Along with fuel and insurance, Vehicle Excise Duty (VED) is one of the main costs you'll have to pay to keep your car on the road. It's often referred to as road tax and, for the sake of simplicity, we'll keep talking about road tax rather than VED in this article – even if it's a tax on the vehicle rather than on the road itself.
The cost of road tax varies based on a number of things such as the age of your car, how much it cost when new and how polluting it is. Our used car advert pages show you how much you can expect your road tax to cost per year.
Road tax rates 2023
The first-year car tax rates are rolled into the price of the car, so you probably won't notice how much you've paid the taxman. But first-year tax rates are based on carbon dioxide (CO2) emissions, and range from £0 – for zero-emission cars – to up to £2,605 for cars that produce more than 255g/km of CO2.
After that, for cars registered since 1 April 2017, it drops to a standard rate, regardless of how much CO2 is punted into the atmosphere. Cars that cost over £40,000 when new are subjected to an additional charge for five years once the first-year payment is paid – after that, it drops to the standard rate.
Cars registered since 1 April 2017


12 months (single payment)
12 months (monthly instalments)
6 months (single payment with Direct Debit)
6 months (single payment without Direct Debit)
Petrol and diesel cars under/over £40,000

£180

£570

£189

£598.50

£94.50

£299.25

£99

£313.50

Hybrid cars under/over £40,000

£170

£560

£178.50

£588

£89.25

£294

£93.50

£308

Electric and hydrogen cars
£0
£0
£0
£0
Cars registered between 1 March 2001 and 31 March 2017
Before April 2017, road tax was based on CO2 emissions. Cars with low CO2 emissions are rewarded with very low tax costs, while higher-emitting cars are punished with yearly tax costs of up to £695.
Road tax is free for cars that emit under 100g/km of CO2, regardless of whether they're petrol, diesel or electric, only £20 a year for cars that emit 101-110g/km and only £35 a year for cars that emit 111-120g/km. Pre-April 2017 cars that emit more than 140g/km will be more expensive to tax than equivalent versions registered after this point.
Road tax on electric cars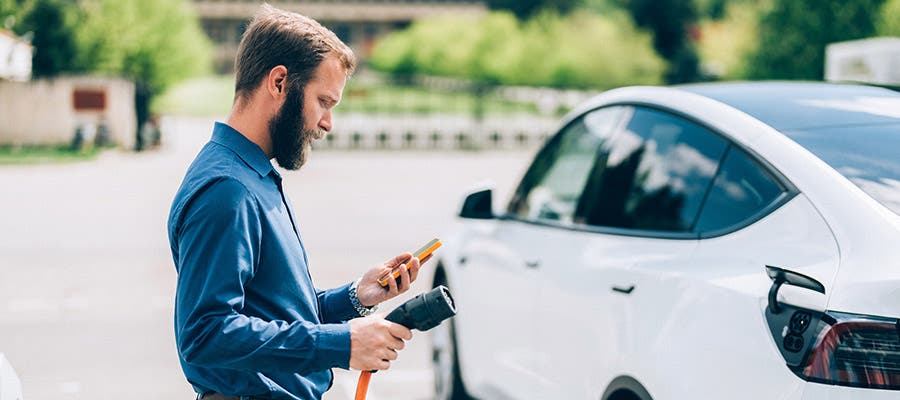 One of the perks of electric cars is that, for now at least, road tax is free. All fully electric cars are free to tax, regardless of whether they cost £20,000 or £200,000. This is set to last until April 2025, when electric cars will move to the same two-tier system as combustion-engined cars. Read more here.
Is road tax cheaper for hybrid cars?
Road tax for hybrid cars is marginally cheaper than non-hybrid petrol or diesel cars. Yearly road tax costs are £10 less than for non-hybrid equivalents. Hybrids and plug-in hybrid cars that cost more than £40,000 will still cost over £550 a year to tax until the seventh year.
How do I tax my car?
Taxing your car is easy and should only take a few minutes. Whether you've just bought your car or are renewing its tax, you can use the Government's website, call the DVLA on 0300 123 4321 or visit a Post Office branch that offers vehicle licensing.
If you've just bought the car you're taxing, you'll need the green 'new keeper' slip from the car's red-and-blue V5C form (its logbook). You'll need the 12-digit reference number that's printed on the new keeper slip. Unique to the car, this 12-digit number will also be printed on any vehicle tax renewal reminder or warning letters from the DVLA when it's time to renew your tax.
Either way, you'll need your debit or credit card, or Direct Debit details. Even cars with £0 road tax need to be processed and taxed in the same way as other cars, so don't forget it – you'll be driving around in an untaxed car, which is illegal.
Cars with free road tax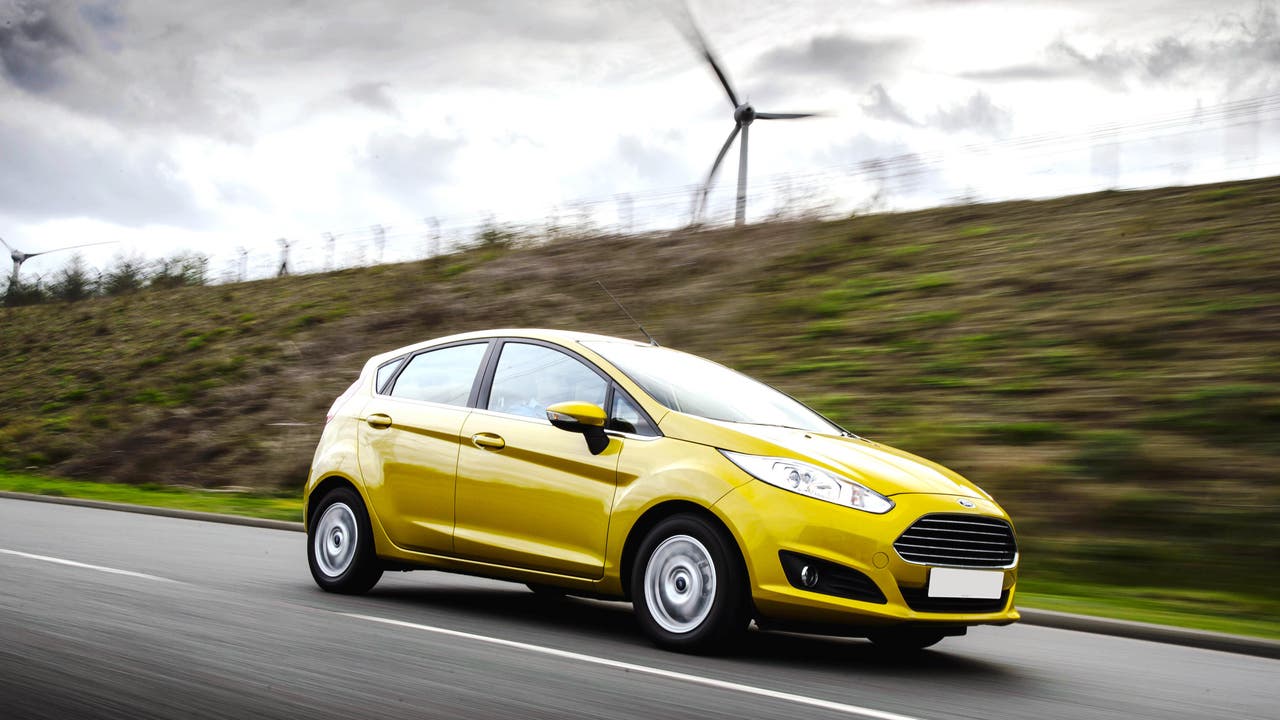 As we've mentioned, zero-emission cars offer free road tax for the next few years. That's every electric car, but also every hydrogen fuel-cell car.
Cars registered between 2001 and 2017 that emit less than 100g/km of CO2 are also free to tax. Great examples to look for include:
Any car that's at least 40 years old is also road tax-exempt so, if you'd like something classic, look for cars built in 1983 at the latest.
How to cancel road tax
Unfortunately you can't just cancel your road tax on a whim – you need a valid reason for doing so. You can cancel your road tax if the vehicle has been sold or transferred, written off, scrapped, stolen or exported. Additionally, if you car is taken off the road – perhaps it's unroadworthy or you're storing it away for winter – you can take out a Statutory Off-Road Notice (SORN) which cancels your road tax.
The DVLA will cancel your tax and Direct Debit, if set up, and you'll receive a refund cheque for any full months left of the tax. For example, if you tax a car for a year in January and sell it in mid-August, you'll get a refund for September, October, November and December. The refund is sent to the address printed on the car's V5C and should arrive within eight weeks.
How long can you drive without road tax?
The short answer is that you can't drive without road tax. It's a legal requirement, and driving an untaxed car is an offence that will trigger a roadside stop by the police – and possibly a £1,000 fine. There's only one scenario when you're allowed to drive without road tax, and that's if you're on the way to a pre-booked MOT test – which you'll need proof of.
If your car is on the public road, even if you never drive it, it must be taxed. SORNs apply to cars parked off-road, be it in a garage, driveway or private land, and you must not drive a car that is declared SORN on the road. SORNs need to be cancelled and the tax must be paid before you can drive the car, otherwise you'll face a fine of up to £2,500.
Is road tax transferable?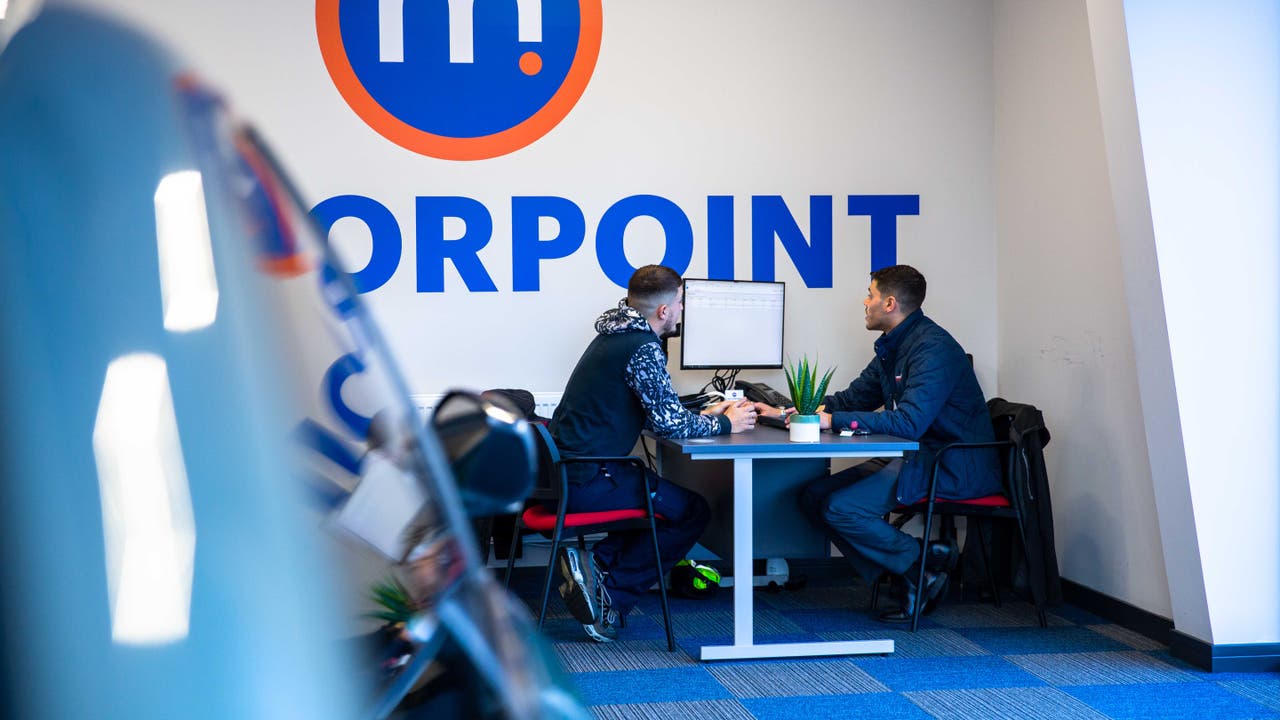 Having a few months' road tax left on a car used to be a selling point, but road tax is no longer transferable to the next owner. That means the next owner will need to tax the car before they drive it away, and you'll need to notify the DVLA that you've sold or transferred the car. If you're buying a car from Motorpoint, we'll show you how to pay the tax before you drive away.
How is road tax calculated?
A new car's first-year road tax rate is based on the fuel type and its CO2 emissions, with costs ranging from £0 to £2,605. This is included in the on-the-road (OTR) price quoted by the carmaker and is rolled into any finance deals you're taking out, so new car buyers don't need to pay much attention to the first year's road tax cost. From the second year onwards, road tax is a standard rate – as we've explained above.
The road tax for cars registered between 2001 and 2017 is heavily based on CO2 emissions – you'll find some older family cars with high emissions and a stinging road tax bill. Pre-2001 cars are partly taxed on their engine size.
Find a cheap-to-run car
Whether you're after the best cars under £10,000, the best cheap electric cars or the cheapest cars to insure, you'll find plenty of choice at Motorpoint. All our cars come with low mileage and warranty cover included.