Buying a nearly new car means you get almost all the benefits of buying a brand-new model, but you can save thousands over the list price.
And, because these cars have barely covered any miles, you can rest assured you'll get years of fuss-free motoring in return.
We've chosen 10 of the most affordable nearly new cars for sale at Motorpoint (at the time of publication) including 22, 72 and 23-plate models. Find out how little you need to spend to enjoy that new-car smell!
Kia Picanto – from £9,999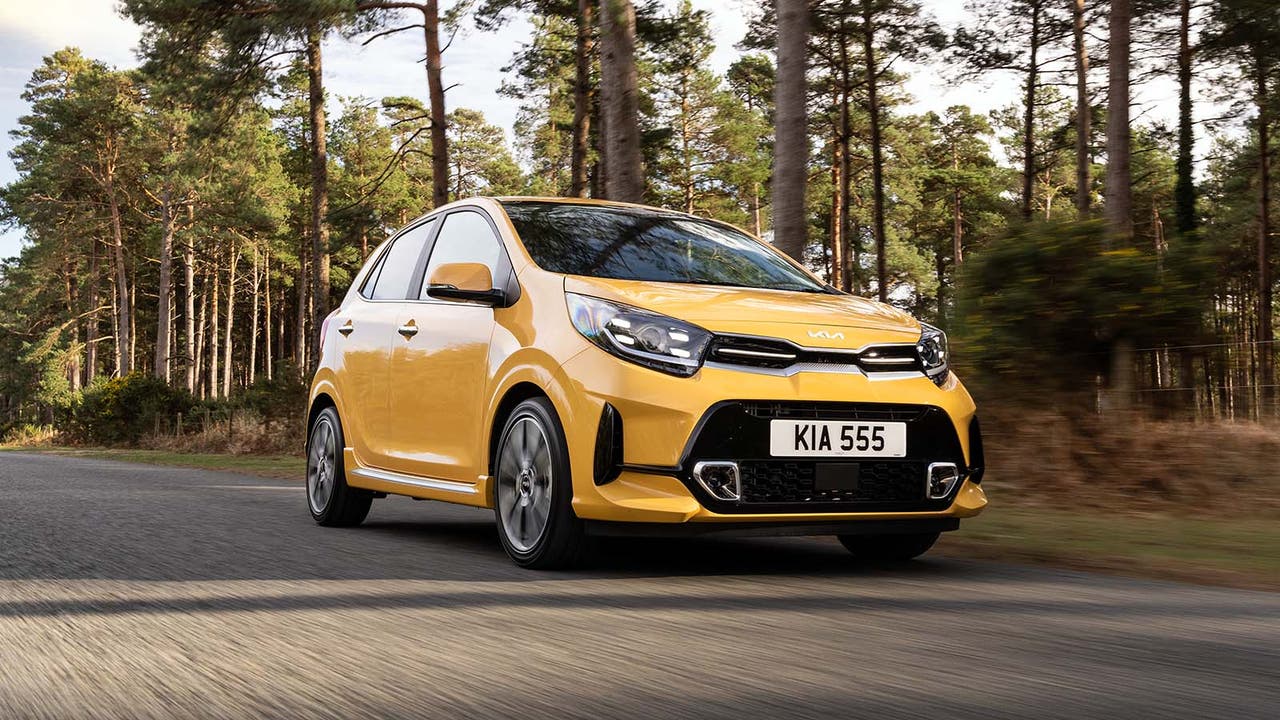 The Kia Picanto might be small on the outside, but it makes excellent use of the modest amount of space it takes up. There's enough room in the cabin to fit four adults in reasonable comfort and a boot that's large enough for most shopping trips. Its pocket-sized petrol engines mean the Picanto has pint-sized fuel bills, and Kia's super-long seven-year warranty and reputation for reliability means maintenance costs should be lightweight, too. You'll find 22-plate Picantos on sale for less than £10,000, putting it among the most affordable nearly new cars.
Search used Kia Picanto cars for sale
Fiat 500 – from £12,299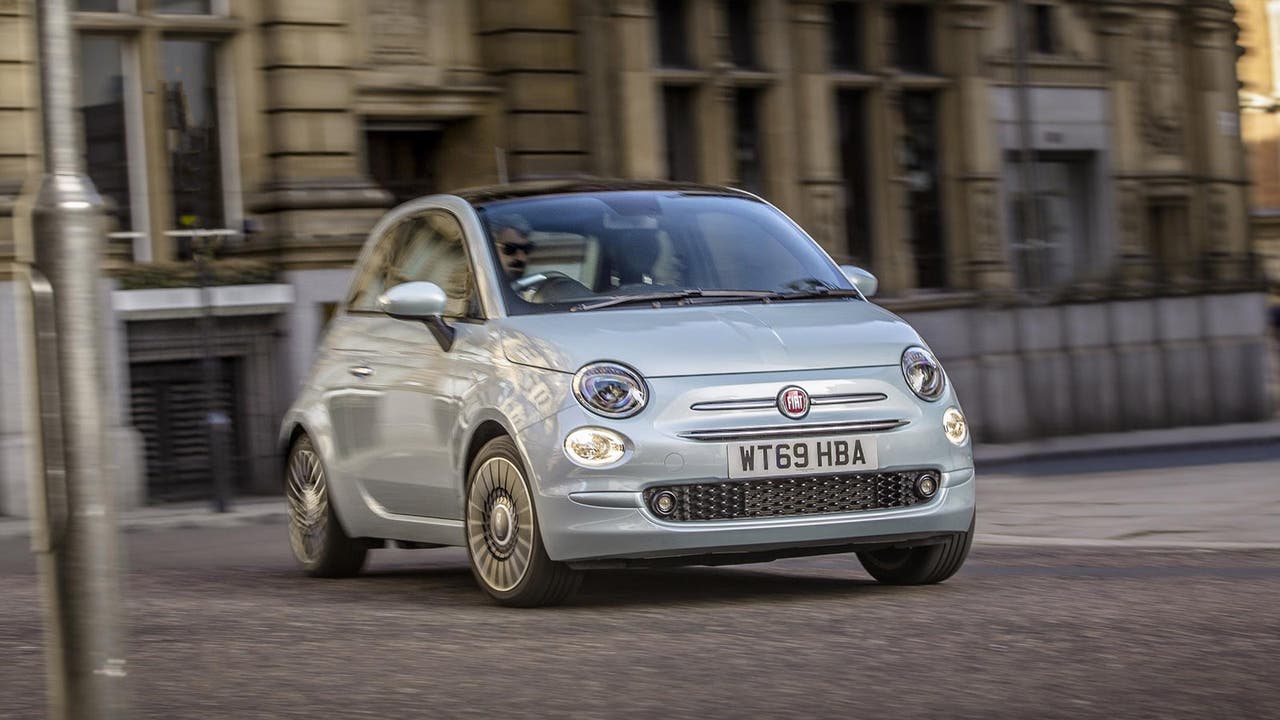 While the Fiat 500 has been around for a little while now, its desirability hasn't waned thanks to its friendly, retro styling and all-round affordability. This car proves that a small budget doesn't need to mean a bargain-basement experience – from the bright paint colours to the funky pod-like dials and Americana-style piping on the seats – everywhere you look there are stylish echos of the 500's iconic '50s predecessor. Peppy petrol engines feel at home zipping through tight city streets and keep fuel costs nice and low.
Take a look at used Fiat 500 cars
Suzuki Ignis – from £12,699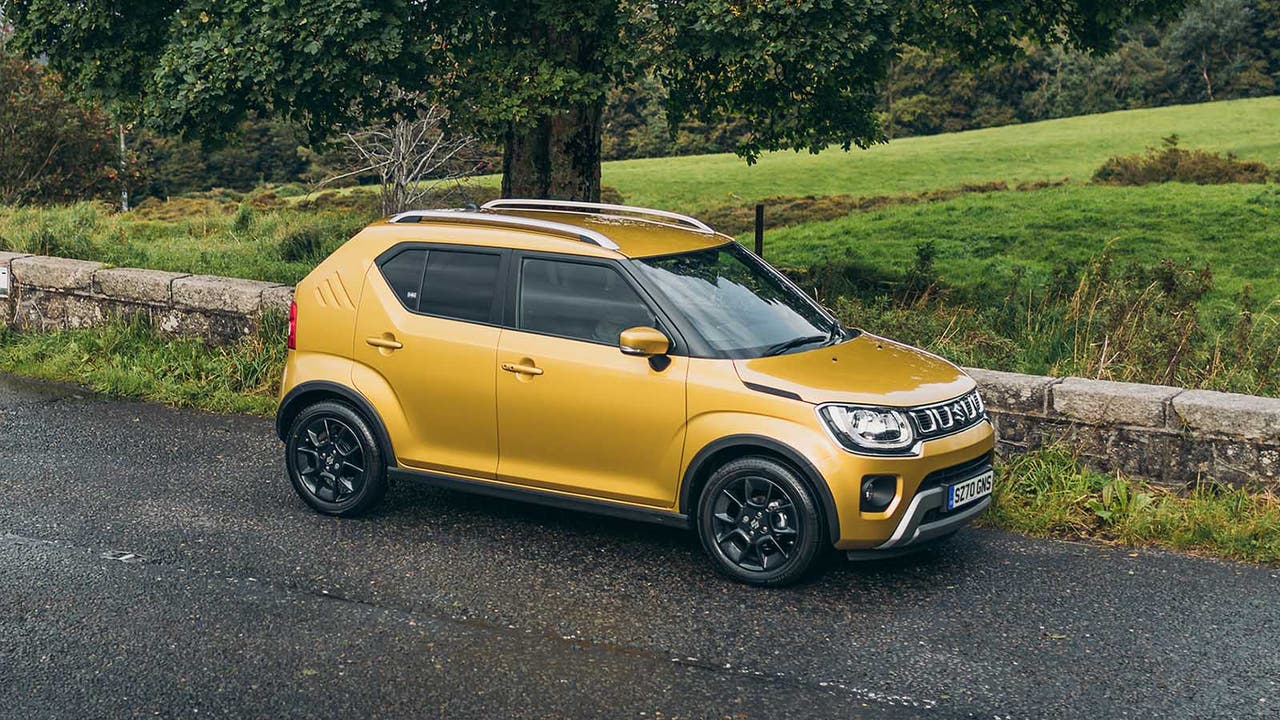 Take a quick glance at the Suzuki Ignis and it may just look like an unremarkable small car. Look a little closer, however, and you'll spot its unusually high ground clearance, along with chunky plastic cladding and rugged-looking roof rails on mid and high-spec versions. The dinky Ignis somehow mimics the tough looks of Suzuki's SUV range while being small enough to squeeze into the tightest city parking space. Plus, those boxy looks and clever sliding rear bench mean this is one of the best ultra-compact city cars for carrying four passengers.
Browse used Suzuki Ignis cars
Kia Rio – from £13,299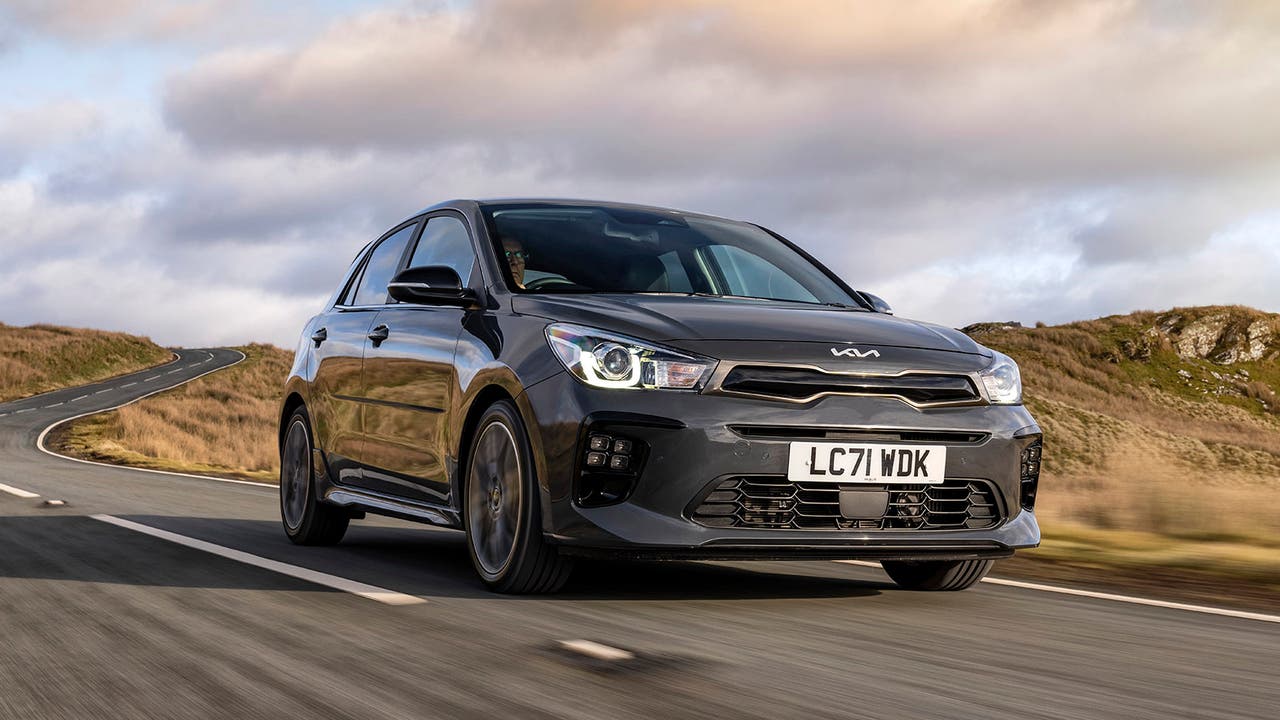 The Picanto might lead this list but the larger Kia Rio also represents superb value as a nearly new car, with 22-plate cars costing less than £14,000. You get a big step up in passenger space, with room for four adults to travel comfortably, and five to squeeze in for short trips. The boot also grows, with enough space for a big suitcase and several soft bags, and a flatpack-furniture-friendly cargo area if you fold the rear seats. Under the bonnet, there's a slightly bigger engine than the Picanto, helping the Rio feel a little more relaxed on the motorway.
Shop used Kia Rio cars for sale
Dacia Sandero – from £13,599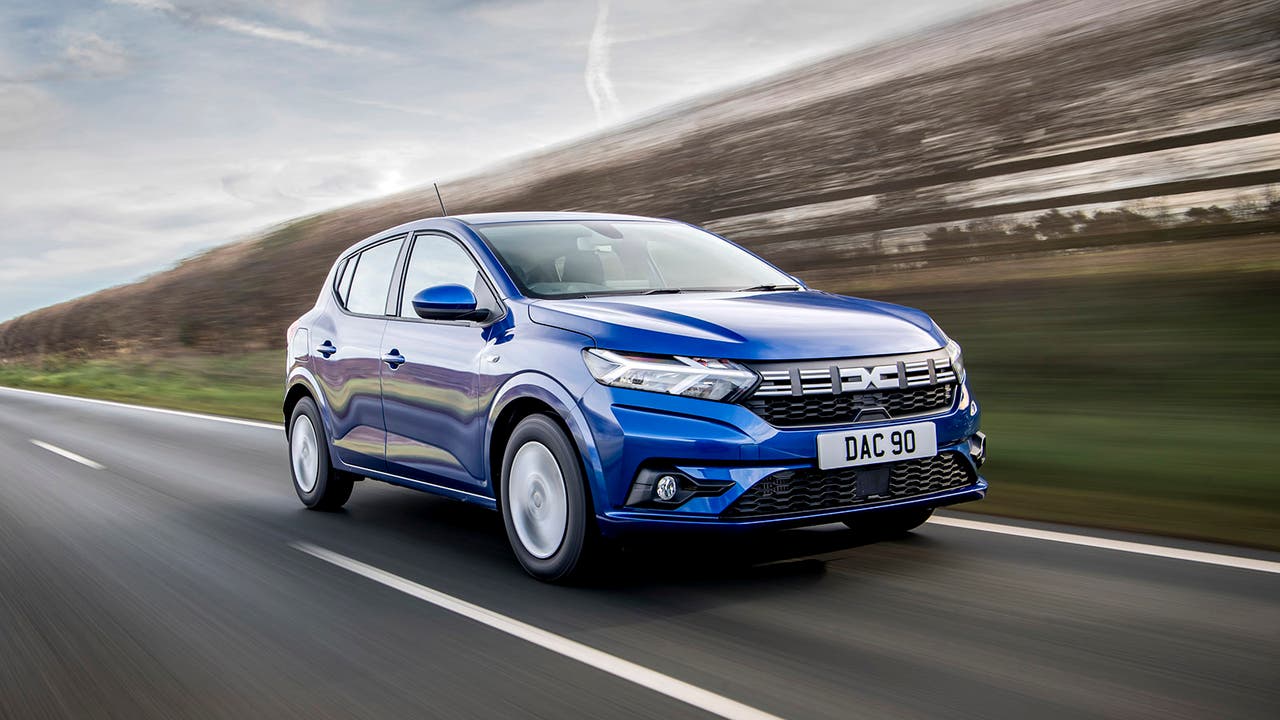 You might be familiar with Dacia as a budget brand and, if you're shopping used Dacia Sandero cars, you'll find many examples for less than our guide price here. Stretching the budget to a 72-plate car, however, means you're getting the latest Sandero model that arrived in early 2021. Compared to its predecessor, the new Sandero is far more comfortable and refined on the road, with a substantial boost in passenger and cargo space, making it easily one of the most practical cars on this list. Also consider the SUV-inspired Dacia Sandero Stepway.
Check out used Dacia Sandero cars
Nissan Micra – from £13,599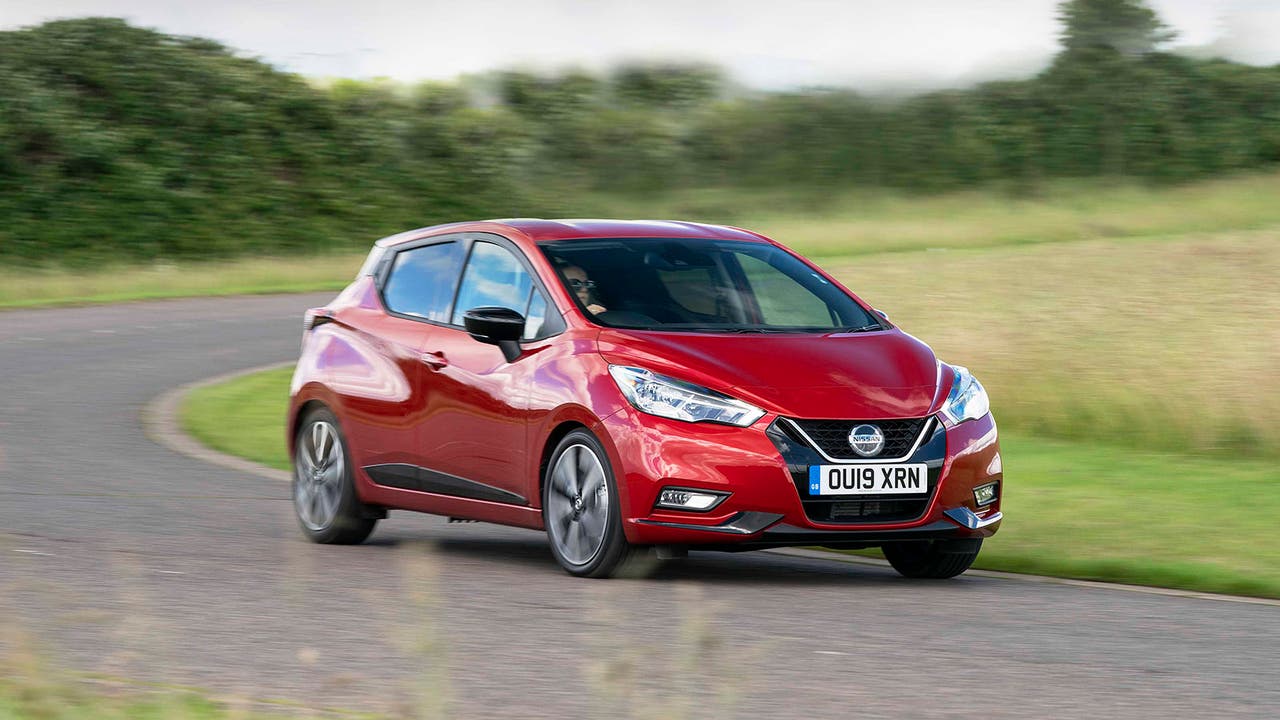 If you're used to having your takeaway pizza delivered by a Nissan Micra, you might assume the latest model is still a budget choice. However, take a seat in this sharply styled supermini and you'll immediately notice the quality of the materials and the robust fit and finish. In fact, if you didn't see the Nissan logo on the steering wheel, you could easily fool yourself into thinking you're sat in an Audi A1. Examples on a 22-plate can be found for less than £14,000, and include luxuries like climate control, cruise control and rear parking sensors.
Search used Nissan Micra cars
SEAT Ibiza – from £13,999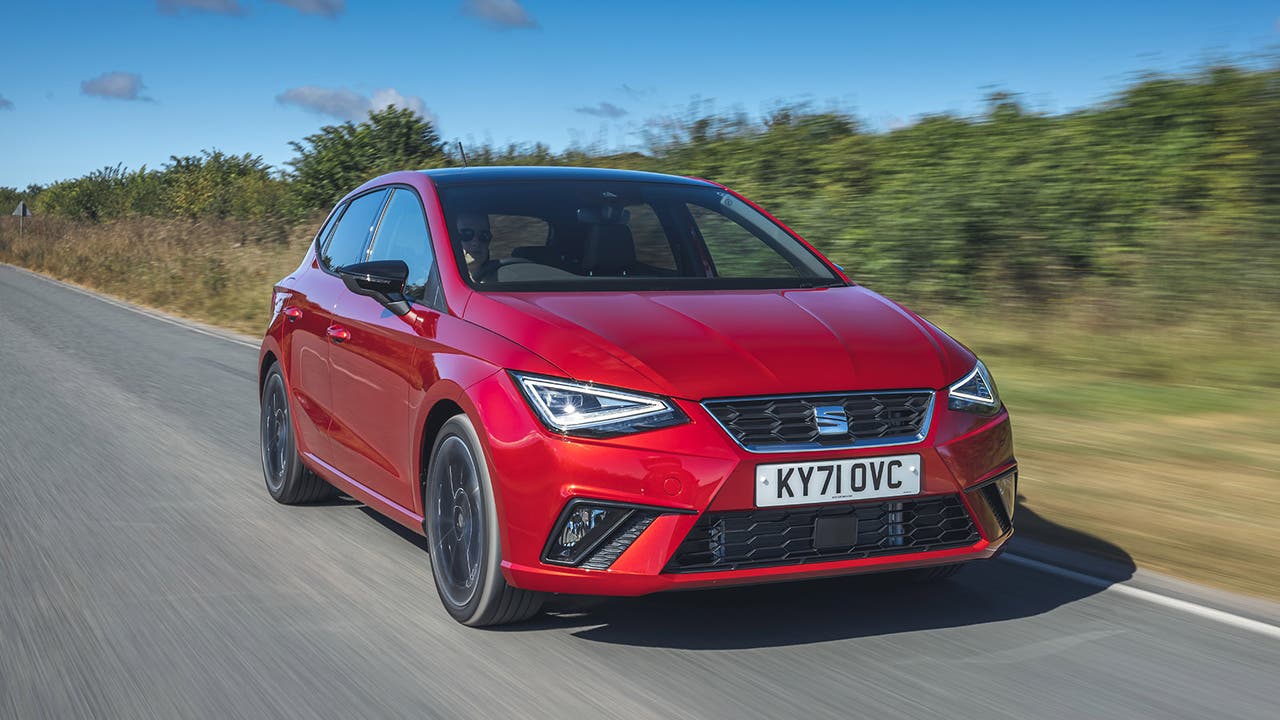 The SEAT Ibiza can't quite match the affordability of the Dacia Sandero or Kia Rio, but it doesn't demand a much larger budget and delivers far more style for the money. Its crisp, faceted bodywork doesn't come at the expense of practicality, either, with the Ibiza offering some of the largest rear seats in this segment, backed up by a cargo area that's up there with the class leaders. The cabin has a few hard plastics but its simple usability along with a handful of sporty touches make it an easy place to spend time.
View used SEAT Ibiza cars for sale
Skoda Fabia – from £14,599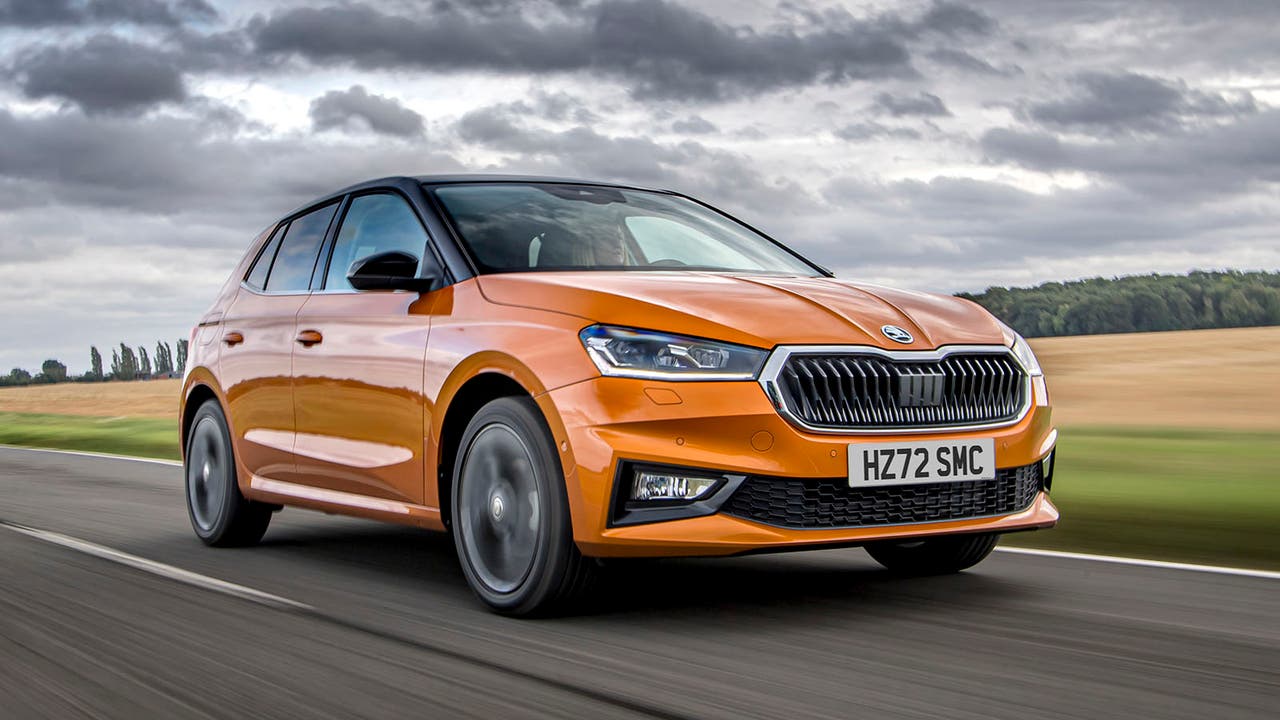 If you're familiar with the Volkswagen Group hierarchy, you might expect the Skoda Fabia to cost less than the SEAT Ibiza with which it shares many parts and engines. However, because Skoda launched an all-new Fabia in late-2021, nearly new examples are priced a little higher than the Ibiza to reflect the fact they're next-generation cars. The benefits are obvious, too, with rear-seat space that challenges family hatchbacks from the class above, and a square boot that gives them a run for their money, too – all in an easy-to-use, city-friendly package.
Check out used Skoda Fabia cars
Toyota Aygo X – from £14,699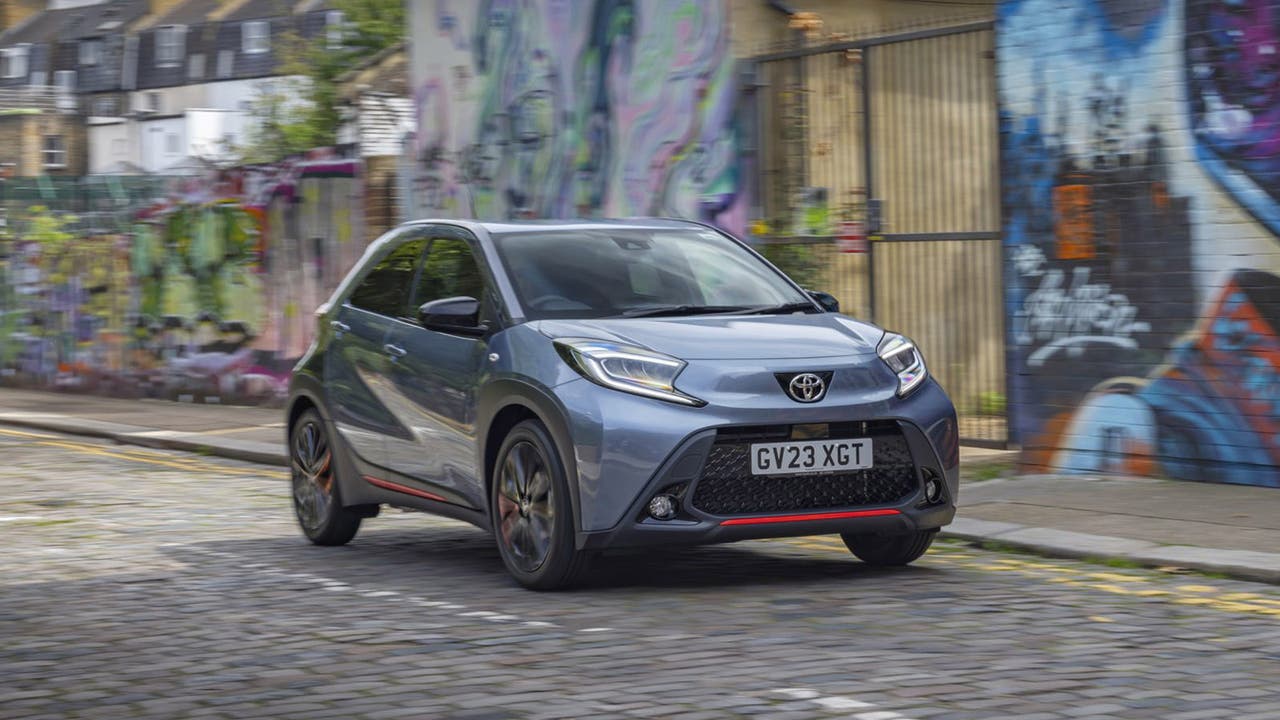 It might share a name with the regular Aygo, but the Toyota Aygo X is quite a different car under its chunkier SUV-inspired looks. The cabin is a substantial upgrade over the non-X Aygo, with a newer, more stylish design and noticeably better quality materials. Space is still quite tight, with the two rear seats best suited for occasional use, but that does at least mean the Aygo X can slot into the tightest of parking spaces – aided by the standard-fit reversing camera. Strong residual values mean PCP finance rates are fairly affordable, too.
Mazda MX-30 – from £16,599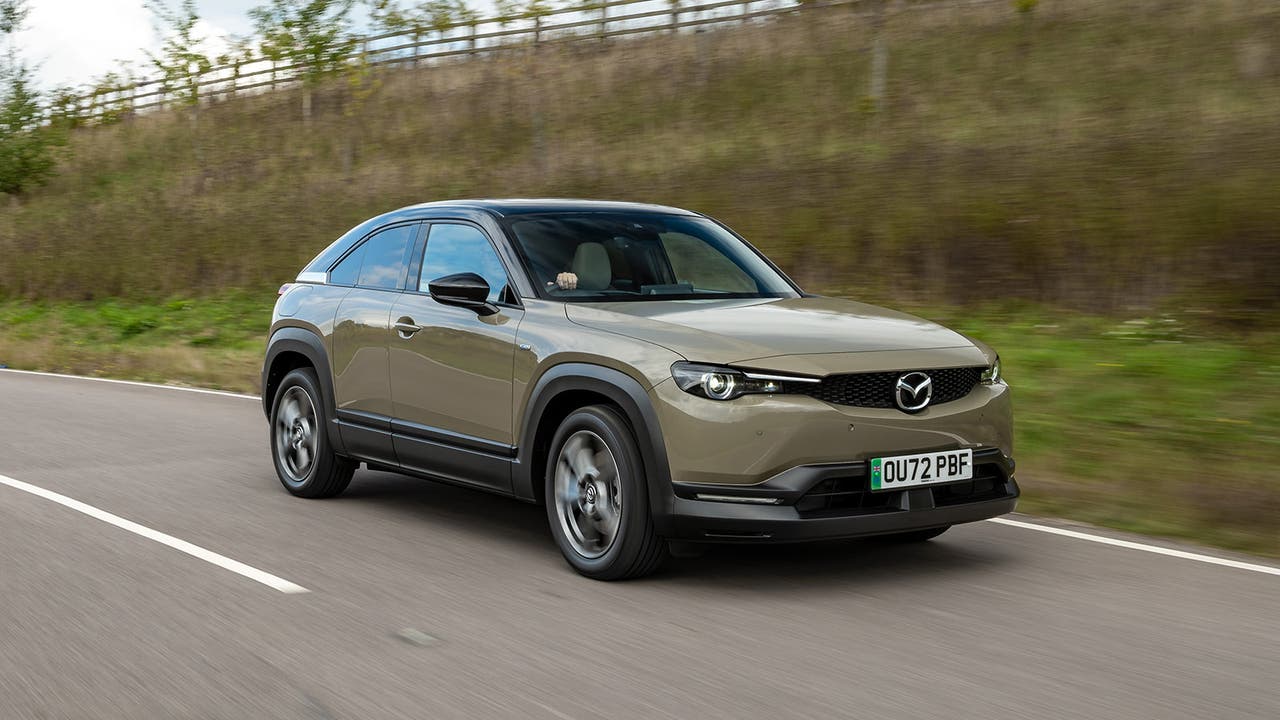 If you're after a nearly new car on a tight budget, you might assume EVs are out of your range thanks to their pricey batteries. However, you can snag a bargain if you know what models to look for. Alongside the likes of the electric Fiat 500 and Volkswagen Up, the Mazda MX-30 is astonishingly affordable on the nearly new market. This is mainly because its modest 124-mile range means it works best as a second car for urban driving, limiting its appeal but, conversely means it can be charged fairly quickly, even from a regular 7kW wallbox charger.
See used Mazda MX-30 cars for sale
Find a fantastic affordable car
Search Motorpoint's huge range of nearly new and used cars. You can filter your search by model year or by numberplate so you can find the right car for you.