Every car in the UK is in an insurance group from 1-50, and this will influence the cost of your premiums. Here's what you need to know
Car insurance isn't very fun to think about, but you should give it some thought when choosing your next car. Insurance costs can vary drastically from one car to another, as each is sorted into one of 50 insurance groups. Generally, the higher the number, the more expensive your insurance premiums will be, although it's not that straightforward – as we'll explain further down.
It's one of the main costs of running a car so, if you're keen to spend as little on car insurance as possible, it's worth hunting out cars in low insurance groups.
What do UK car insurance groups mean?
Car insurance groups are a fairly simple way of categorising a car's risk factor. Introduced in the 1970s and updated to 50 groups in the late 2000s, these insurance brackets help insurers work out how much your policy should cost. Insurance groups are decided by the Association of British Insurers (ABI) and Thatcham Research, based on how likely it is that a certain car will be involved in an accident and how much it'll cost to repair if it does pick up damage.
Insurance groups are also calculated on the car's performance, its price when new and the availability and cost of replacement parts. The latter is based on a list of 23 commonly replaced parts to provide a standard for comparison.
The cost of cars and parts can vary between manufacturers, even though two cars from different manufacturers may use the same parts. As an example, the Skoda Karoq is likely to cost less to insure than an Audi Q3, despite the two cars sharing some engines, because the Audi costs more to buy and will likely cost more to repair.
Can insurance groups vary on the same car?
Yes – not all versions of a particular car will be in the same insurance group, as different versions will have different values and performance. For example, a Volkswagen Golf in the entry-level Life trim with a 1.0-litre petrol engine sits in group 14, while the more powerful 1.5-litre petrol pushes it up to groups 20-21, and a diesel is two groups higher again. Go for the range-topping Golf R with over 300hp and you'll be faced with higher premiums because the car is in group 31.
What do the letters after insurance groups mean?
You'll notice that insurance ratings are followed by a letter, such as 14E. E is the most common letter you'll see, but there are six in total:
E means the car's security features exceed the requirement for that type of car, so it has a lower insurance group rating
A means the car has an acceptable level of security
D means the insurance group is higher because the security requirements haven't been met
U is rare, but means that the car has unacceptable security features. Insurers may not cover a car unless you fit additional security measures
P means provisional – this is usually changed when the car and data is available
G is grey import – a car not originally sold in the UK and not covered by Thatcham's data
How is car insurance calculated?
Car insurance groups aren't the only thing that insurers consider when working out your premiums, and not all cars in group 15 will have the same insurance costs.
Insurers also take into account where you live, how many miles you're expecting to cover, your driving history and how many years of experience you have. They'll also consider your job, where the car is kept overnight, whether you own your own home and whether you have children.
One big factor affecting a car's insurance costs is the likelihood of it being in a collision, based on previous data. That means certain high-performance cars and cars typically bought as first cars are often quite expensive to insure.
So, while you should consider the insurance group of a car, ultimately it's best to get a few insurance quotes on the car you're thinking of buying so you can get the lowest premium.
Which cars are cheap to insure?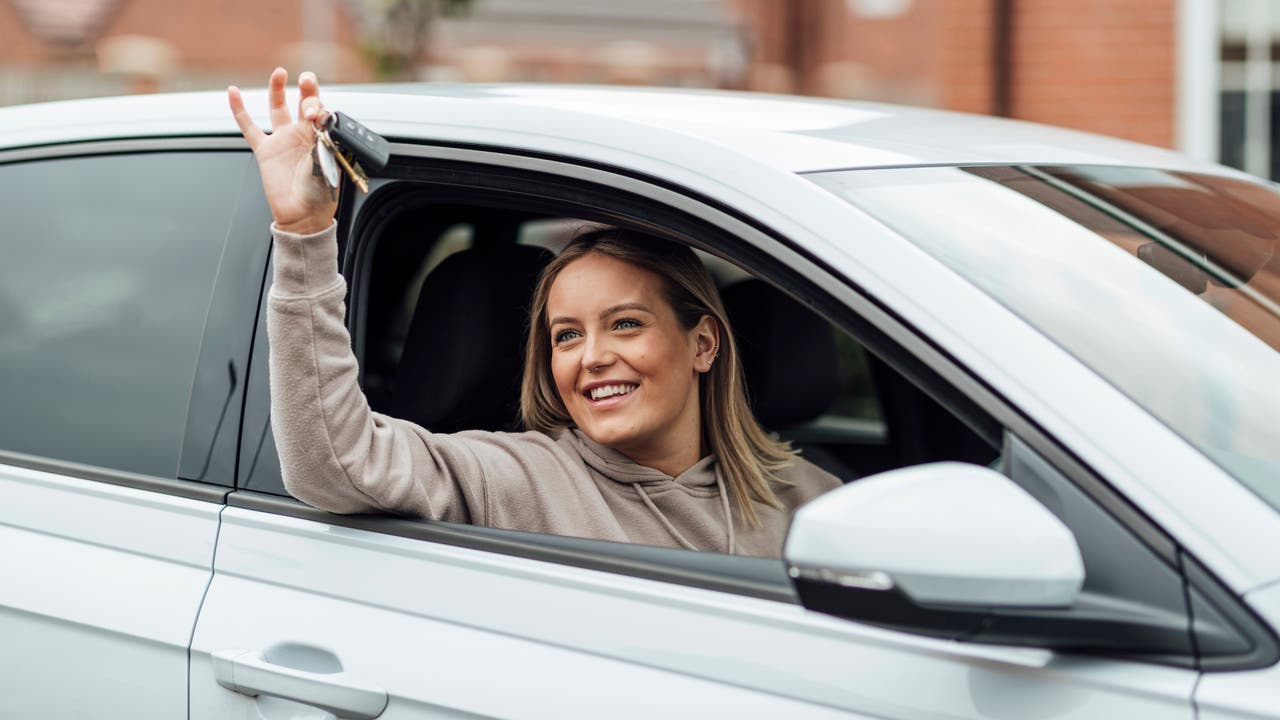 You should look at small hatchbacks with modest performance if cheap insurance is a priority. Relatively basic city cars and superminis are comparatively inexpensive to buy and repair, but the trade off is that you might have to be patient when getting up to speed. Read our guide to the cheapest cars to insure for great choices that'll give you the best chance of getting low premiums. Generally, petrol-powered family cars are likely to sit somewhere between groups 10 and 25.
What cars are in insurance group 1?
While some older city cars are also in group 1, here we've focused on cars up to a few years old that you may find at Motorpoint:
Which cars are in group 50 for insurance?
High-performance cars from luxury brands typically occupy the higher echelons of insurance bandings. The likes of Rolls-Royce, Bentley and Ferrari will invariably sit in the highest group, but you'll also find some powerful electric cars from brands like Tesla and Mercedes that are also in group 50.