Combining interior space, lots of tech and smooth driving, these are the best electric hatchbacks to consider this year
There's a wider choice of electric hatchbacks than ever before and, as various governments push for increasing sales of fully electric cars, the number of models available is only going to increase.
Whether you're after a cheeky little city car, a well-rounded supermini or a spacious family hatch, you'll find plenty of great options. All with a smooth, quiet driving experience and a range that's long enough to only have to recharge every few days.
Browse our used electric hatchbacks
1. Cupra Born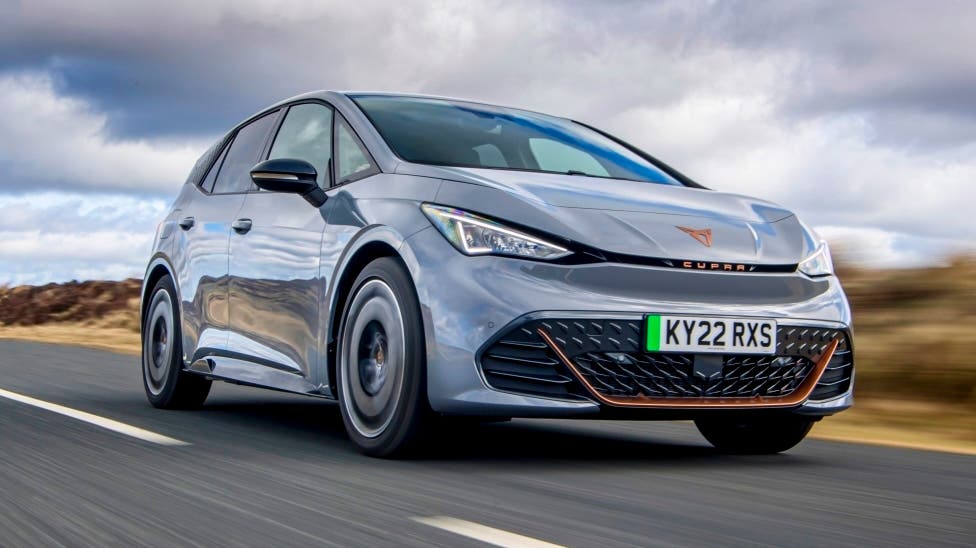 Range: 265 miles
Charging rate: 120kW
Charging time (5-80%): 35 mins
Essentially a sportified version of the Volkswagen ID.3 – which we'll get onto, the Cupra Born does a lot of things right. It looks the part, it boasts lovely materials inside and has enough legroom for giants. Also, it's tremendously well-equipped, with adaptive cruise control, a reversing camera, sports suspension and internet-enabled sat nav all coming as standard. The Born is quick off the line and grippy through corners so you can drive pretty rapidly – but drive more calmly and you could get from London to York without needing to stop to recharge.
2. MG 4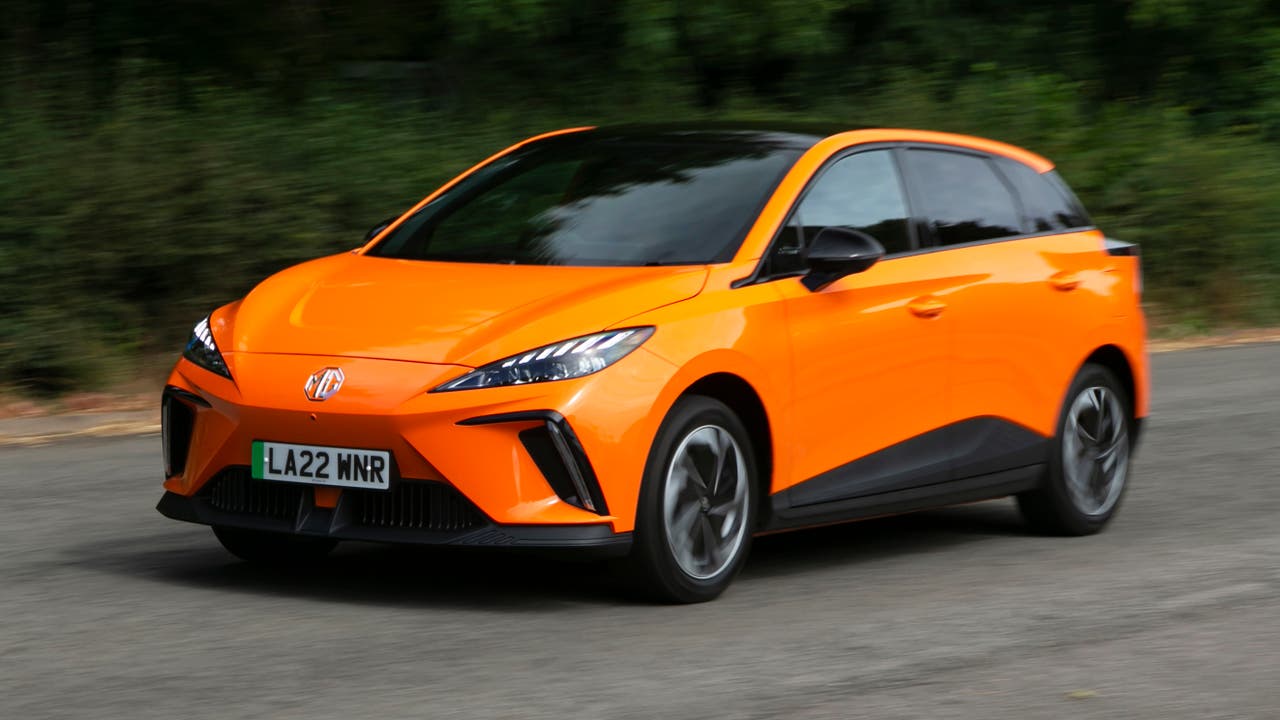 Range: 281 miles
Charging rate: 135kW
Charging time (10-80%): 35 mins 
Beneath its sharp-yet-slightly-fussy exterior, the MG 4 is a seriously talented electric hatchback. Drive carefully and you can achieve nearly 300 miles between charges – not all petrol cars offer that much range – and the MG 4 can charge faster than many rivals, so there'll be less time spent in motorway service stations. Like the Cupra, it offers a sporty driving experience – and there's now an X-Power hot hatch version that'll embarrass most sports cars off the line. The MG 4 is fairly affordable and is great value compared to its nearest rivals.
3. Peugeot e-208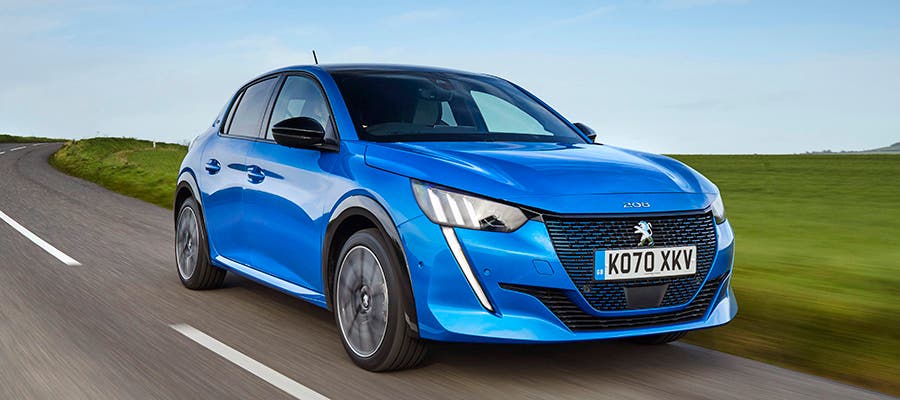 Range: 225 miles
Charging rate: 100kW
Charging time (10-80%): 30 mins
The Peugeot e-208 definitely stands out for its eye-catching styling, but it doesn't stand out as an electric car – not in terms of its design, at least. There's very little to tell it apart from the petrol-powered 208 so, if you don't have green number plates on yours, few will spot it's an EV. And, while the petrol engine has been switched for a squeaky-clean, zero-emission powertrain with impressive refinement, you still get the fancy interior design that lifts it above rivals like the Vauxhall Corsa and Citroen C3.
4. Fiat 500e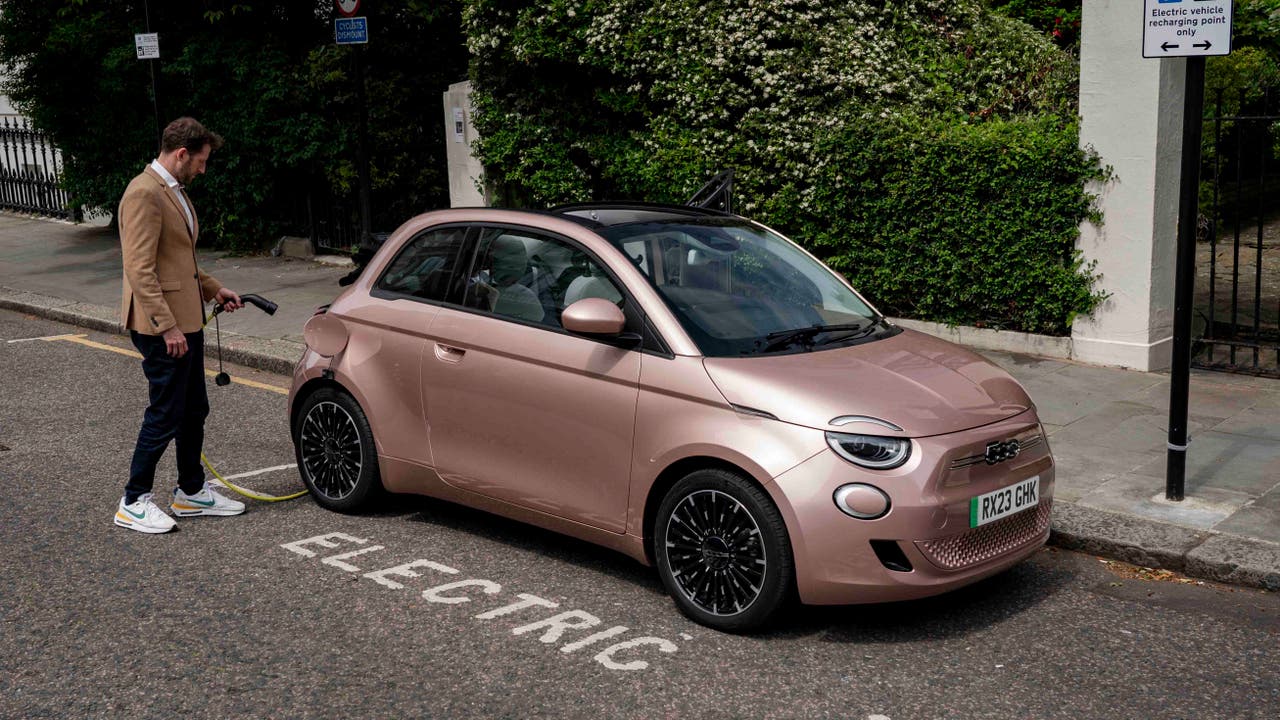 Range: 199 miles
Charging rate: 85kW
Charging time (0-80%): 30 mins
The Fiat 500 has been on sale for more than 15 years now, highlighting just what a fantastic city car it is. After all, its shoebox-sized dimensions and city steering mode are ideal for congested urban streets. But, with a quiet electric powertrain that produces no exhaust emissions, the latest 500 is even better for city slickers. Get one with the larger 42kWh battery and you'll manage nearly 200 miles between charges – so there's no need to keep within city limits.
5. Volkswagen ID.3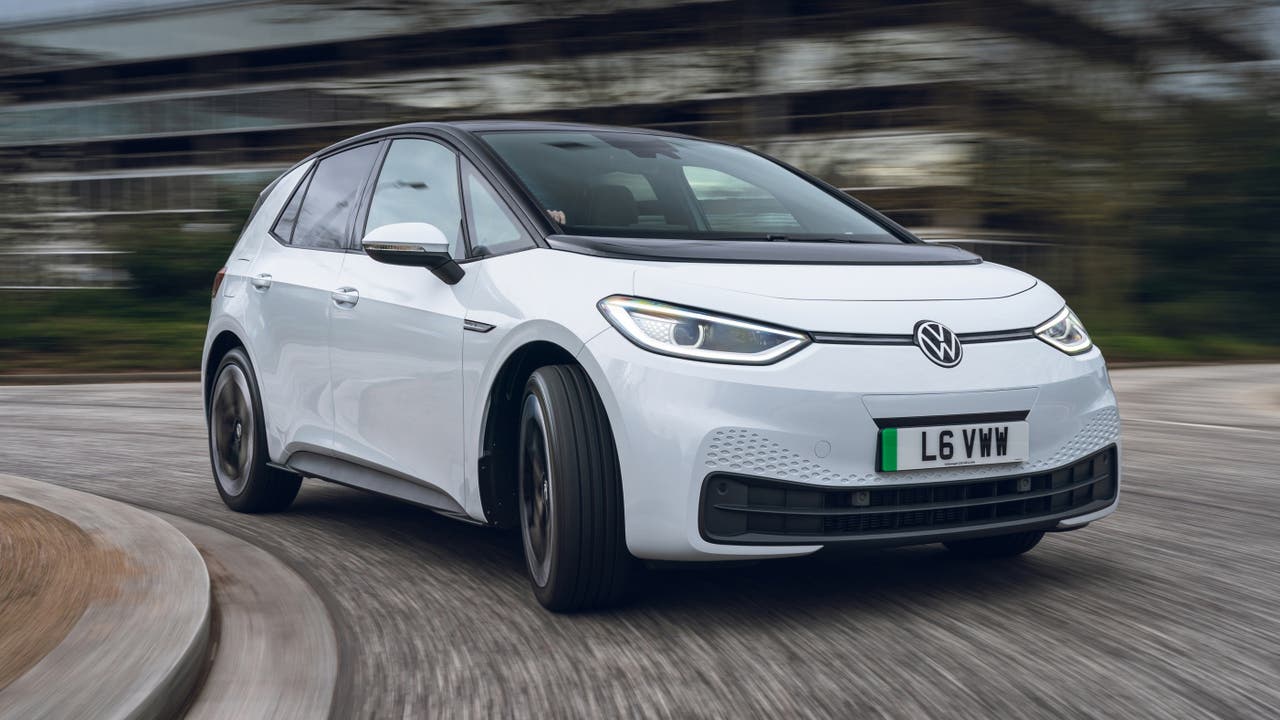 Range: 264 miles
Charging rate: 120kW
Charging time (5-80%): 35 miles
Taking on the baton from the Golf, the Volkswagen ID.3 offers many of the same positives you'll find across the VW range. The driving experience is whisper-quiet, incredibly refined and confidence-inspiring, and the build quality is top-notch. Rear-seat space is a particular highlight, with limousine-like legroom that'll leave a giraffe with room to spare. Charge it at home and there's a good chance that the ID.3 will cost less to run than a Golf, too.
6. Citroen e-C4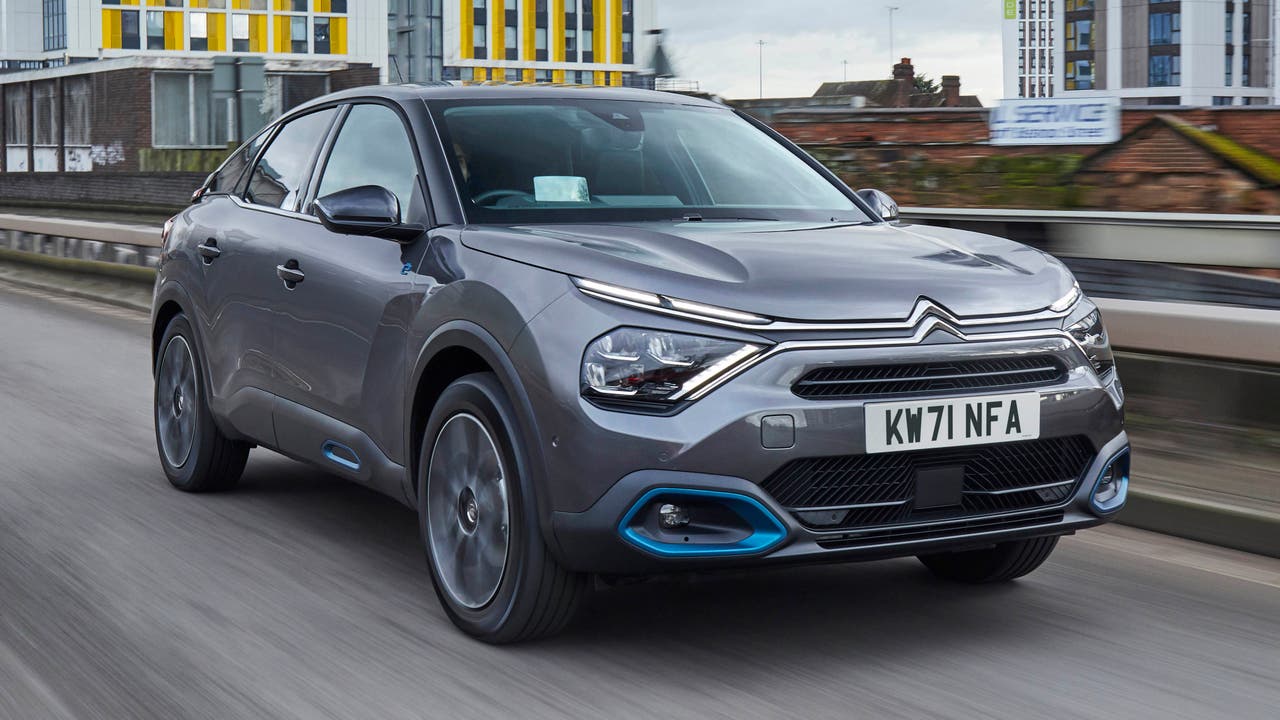 Range: 220 miles
Charging rate: 100kW
Charging time (0-80%): 30 mins
For a brand that focuses on comfort and cool, an electric powertrain is the perfect choice. Squidgy seats, no engine noise and lots of driver assistance tech make the Citroen e-C4 ideal for soaking up tired commutes home from the office or trips further afield. And, with a range of well over 200 miles from a full battery, long trips are definitely feasible.
7. Renault Zoe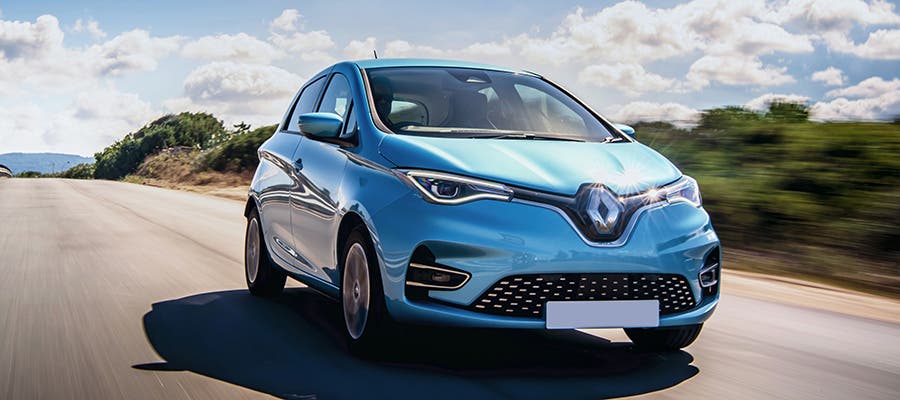 Range: 238 miles
Charging rate: 50kW if fitted
Charging time (15-80%): 54 mins
One of the original mainstream electric cars, the Renault Zoe has become a small EV icon. This latest version has a great range of almost 240 miles, plus an airy cabin and a surprisingly big boot. Its size and electric power make it perfect for built-up areas but, like the other cars on this list, it's not adverse to long cross-country trips or motorway jaunts, either.
8. BMW i3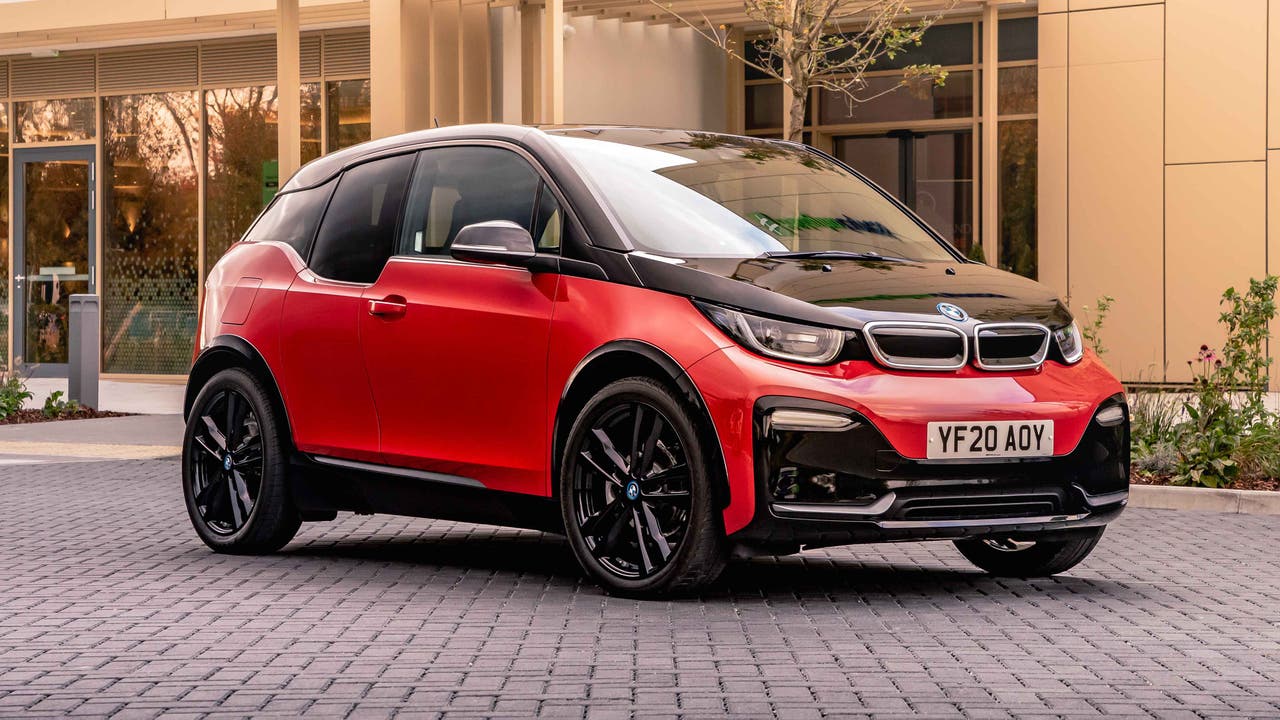 Range: 188 miles
Charging rate: 49kW
Charging time (20-80%): 40 mins
A BMW like no other – the BMW i3 is futuristic, quirky and brilliant. From its calm interior you might not see the clever chassis built with carbon fibre, but you can see a lot out of the wide windows. Slim seats free up visibility and passenger space, and there's no B-pillar so the rear doors open backwards and feature a dropped windowline means kids will be able to see out with ease. A small boot and a middling range figure mean it won't suit every driver but, if you mainly drive around town or are going to use it as a second car, the i3 is perfect. Buy one before they become a classic.
9. Volkswagen e-Up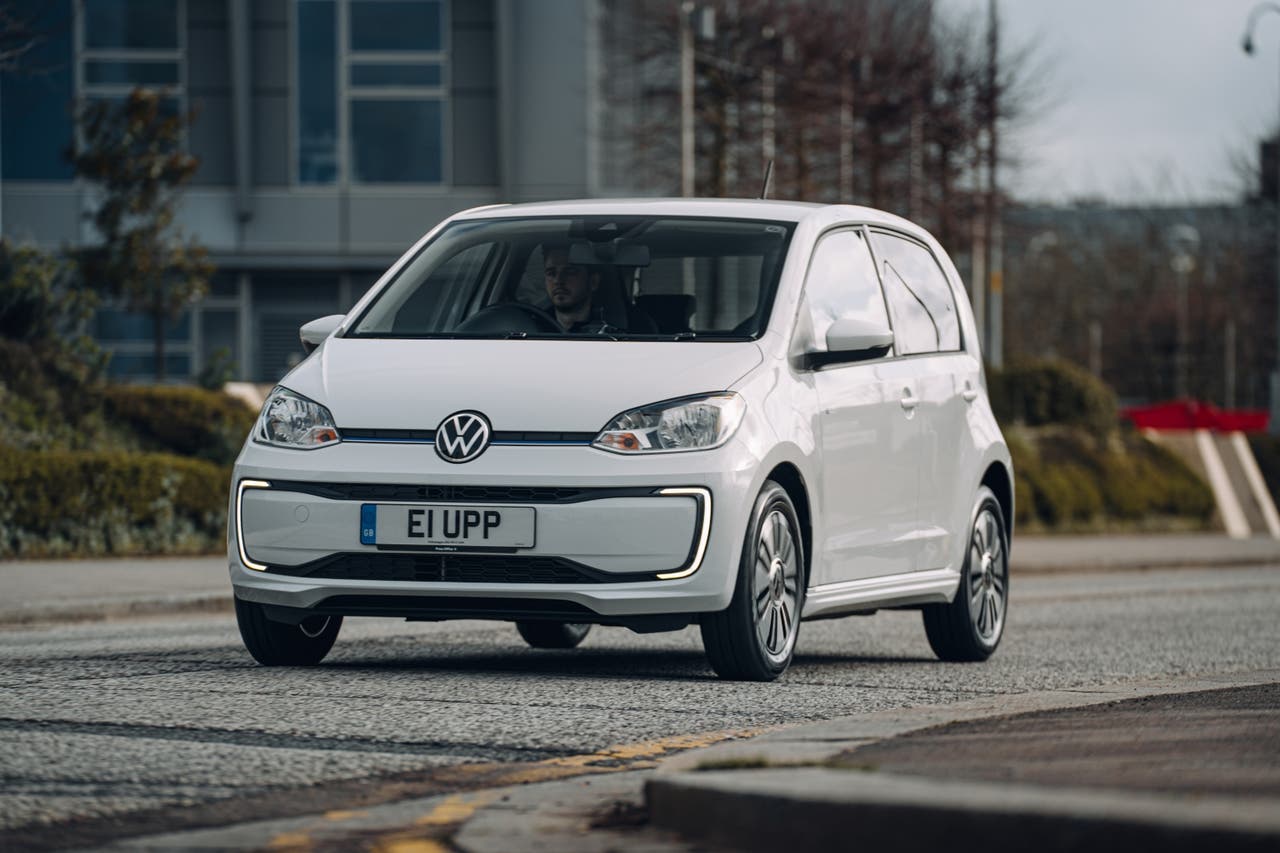 Range: 162 miles
Charging rate: 40kW
Charging time (0-80%): ~60 mins
It may not have a super-long range or even a touchscreen, but the Volkswagen e-Up is one of the cheekiest, most cheerful cars on the road. It's also one of the cheapest modern EVs you can buy – as we write this, our e-Ups are less than £200 per month. Sub-compact dimensions hide genuine space for four adults and a deep boot and, as the range-topping Up model, it's well-equipped with things like heated seats and a reversing camera coming as standard.
10. Nissan Leaf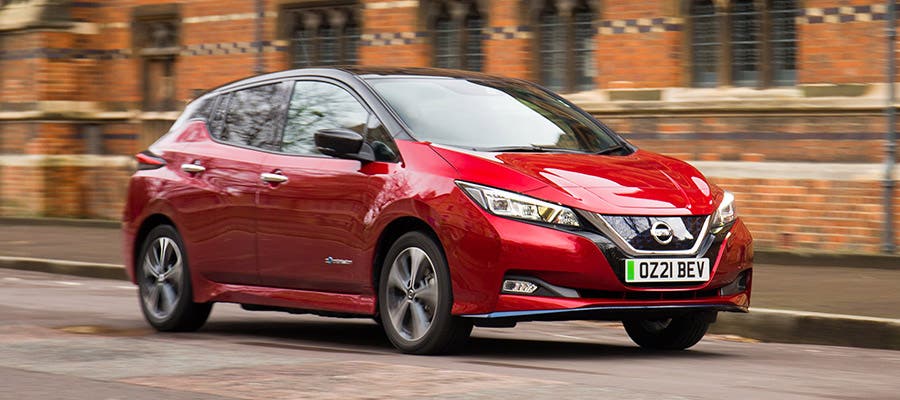 Range: 168 miles
Charging rate: 50kW
Charging time (20-80%): 60 mins 
Last but not Leaft is a car that really pushed electric power into the mainstream. The second-generation Nissan Leaf packs in about as much space as a Ford Focus, but typically costs about as much as a Ford Fiesta as a used car. The Leaf no longer has awkward styling and comes with lots of lovely interior features – mid-spec N-Connecta cars get luxuries like a heated steering wheel. Toasty!
Find the electric car for you
Browse our exciting range of used electric cars for sale, or read our guide on how to charge your electric car at home to find out if an EV is for you.