While SUVs might be more popular than ever, the humble family hatchback is usually exactly the car you need – here are 10 of the best hatchbacks you can buy
Crossovers might be giving the humble hatchback a run for its money, but this master of most trades remains the go-to choice for thousands of UK families. It all boils down to a classic combo of value for money, affordable running costs and compact dimensions bursting with five-door practicality. You can even have fun behind the wheel if you pick wisely, so no wonder seven out of the UK's top-10 best sellers were hatchback-shaped in 2021.
The only problem is that buyers are spoilt for choice, which is why we've whittled down the current crop to just the very best in this guide…
Volkswagen Golf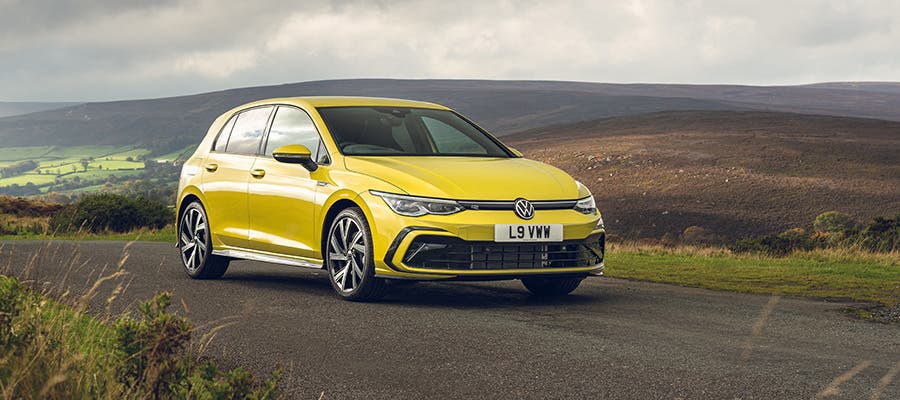 Read our Volkswagen Golf review
The Mk8 Golf doesn't so much re-write the rulebook as add a small appendix, but that's long been the secret of its middle-class success. So this is a largely careful evolution of the Mk7, with similarly generous space in the same footprint and a gentle tweak to the exterior design. The bigger news is the introduction of mild-hybrid engines, a more cost-effective plug-in eHybrid to sit below the GTE (a PHEV hot hatch) and a surprisingly radical tech roll-out that turns temperature controls into digital sliders and puts most controls on a touchscreen. The GTI is the most family-friendly hot hatch money can buy, and just remember that for humbler Golfs you'll need 150hp or more for the multi-link rear axle with improved comfort and handling.
Try the Audi A3 if you want more luxury, or the Skoda Octavia if you want more space – both share their underpinnings with the Golf.
Search used Volkswagen Golf models at Motorpoint
Ford Focus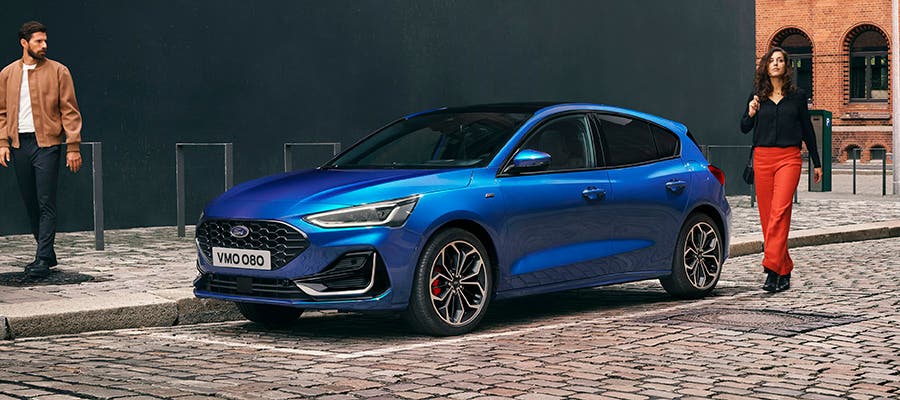 Read our Ford Focus review
The Focus has always been the driver's choice in this segment and the new one still leads the pack with its supple suspension and fleet-footed handling. A 50mm longer wheelbase compared with the previous model gives best-in-class rear legroom too. Turbodiesels come in 1.5- or 2.0-litre flavours, but the diddy 1.0-litre EcoBoost petrols are our pick – they offer surprisingly eager performance, especially when boosted by mild-hybrid tech for 155hp and an easy vault over the 50mpg bar. ST-Line trim is your ticket to hot-hatch looks for less money, but the real McCoy is the ST with a 2.3-litre petrol engine shared with some versions of the Mustang. 
Search used Ford Focus models at Motorpoint
MG 4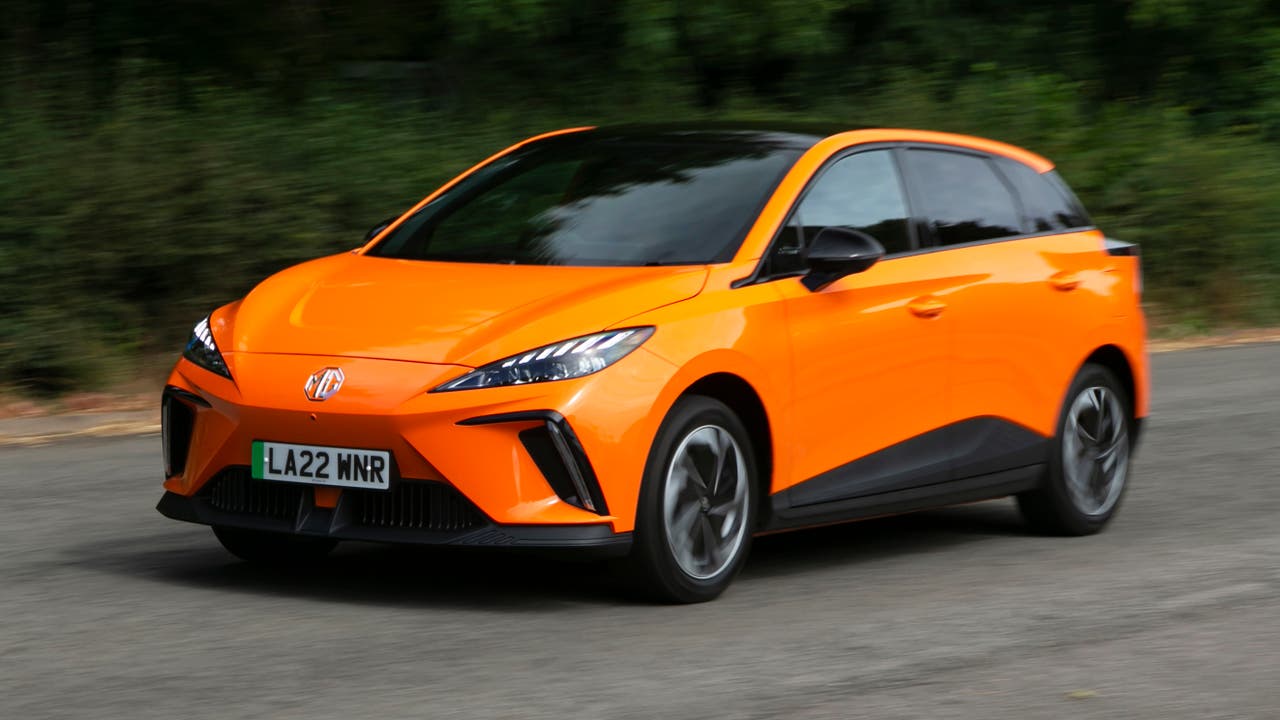 You'll have noticed more and more MG 4s appearing on our streets – some in this Lamborghini-esque shade of searing orange. This new EV contender is a fantastic family hatch, and not just because it's cheap for an electric car. Performance isn't whoa-there rapid like a Tesla Model 3, and nor is the MG 4 particularly exciting to drive, but its ace cards are comfort and refinement on the go, an interior that's much roomier than the compact exterior suggests and build quality to make the Tesla look shaky. Throw in up to 300 miles of zero-emissions range and it's easy to see the appeal.
Search used electric MG models at Motorpoint
Mazda 3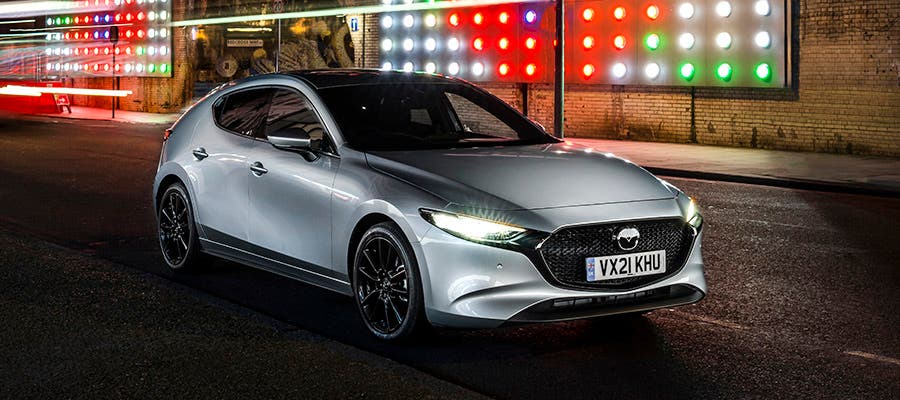 The unsung hero of the hatchback class, the Mazda 3 bottles much of the lightweight, responsive brilliance of the Mazda MX-5 sports car and uncorks it in a more practical five-door body. The driver-focused cabin feels refreshingly calm in the touchscreen era – though an 8.8-inch media screen is standard – and the exterior design's so slick and smooth you could skim it across a lake rather than take the bridge. Pick from two 2.0-litre petrols with mild-hybrid tech, there's a choice of manual or auto gearboxes, and you can even upgrade from front-wheel drive to all-wheel drive. A hidden gem.
Search used Mazda 3 models at Motorpoint
SEAT Leon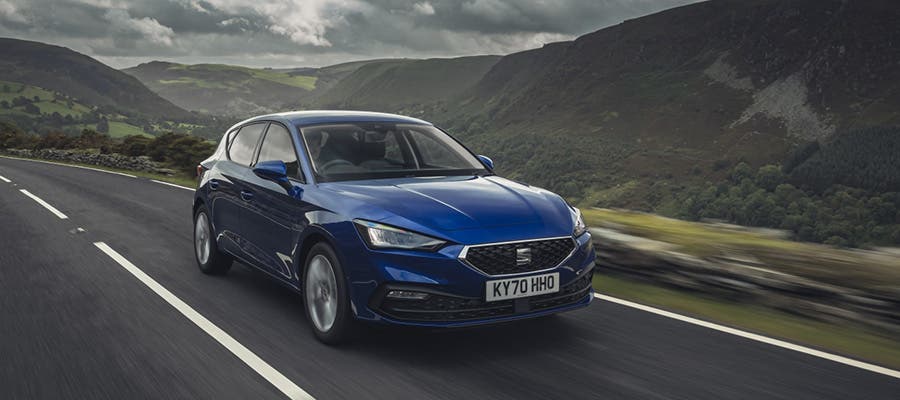 Read our SEAT Leon review
The SEAT Leon is a VW Golf letting its hair down on a Spanish resort holiday – the two are basically the same under the skin, but outside and in the SEAT rocks a younger, more stylish vibe. Core models are powered by either 1.0- or 1.5-litre petrols, both of which are optionally available with an eTSI mild-hybrid boost, or there's a 2.0-litre turbodiesel to max out mpg. Spend a little more and you can upgrade to a plug-in hybrid for 40 miles of zero-emissions freedom. The Cupra Leon is your actual full-house hot hatch, or just pick FR Sport trim for a pinch of that spice with lower running costs.
Search used SEAT Leon models at Motorpoint
Peugeot 308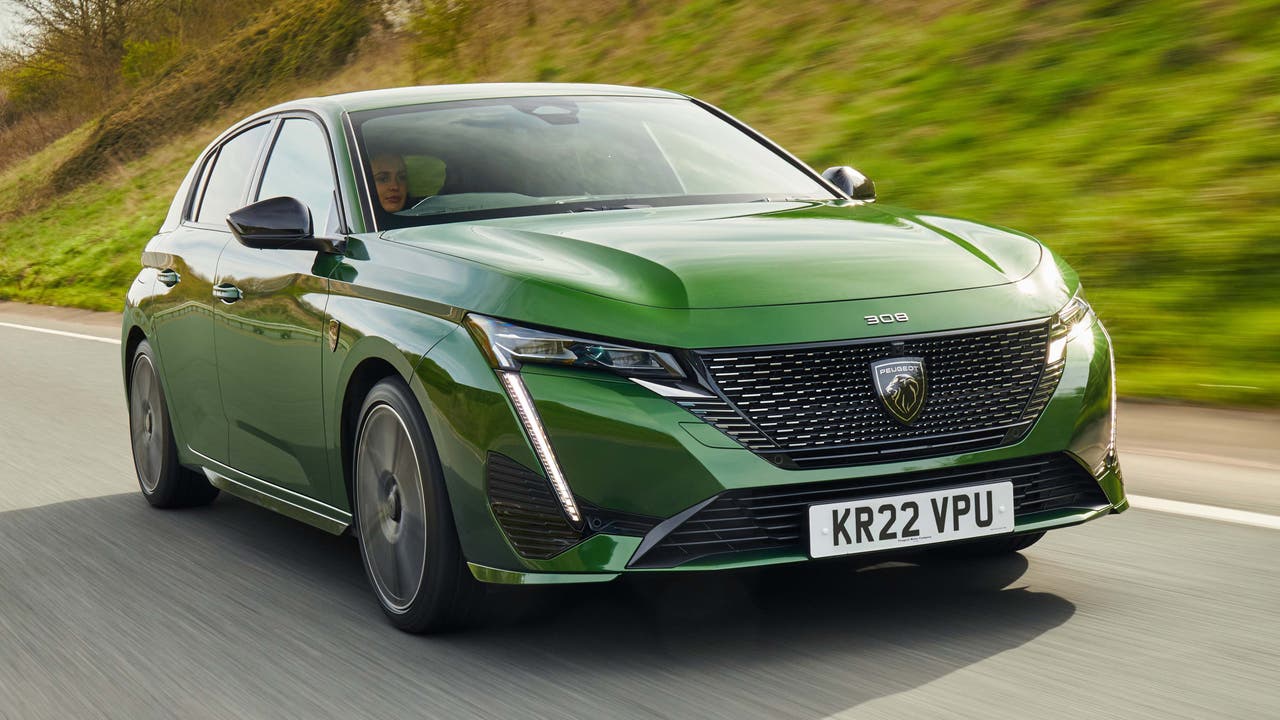 Goodness, hasn't the Peugeot 308 been hit with the beauty stick? Like a lot of new Peugeots, the new 308 looks like a concept car that's escaped to real life. The interior is just as concept-like, with lots of high-res screen real estate and a dazzling array of switchgear materials. All new-shape 308s have an easy automatic gearbox, and the two available plug-in hybrids offer a 37-mile electric range. Perfect for zero-emission nap drives!
Search used Peugeot 308 models at Motorpoint
Honda Civic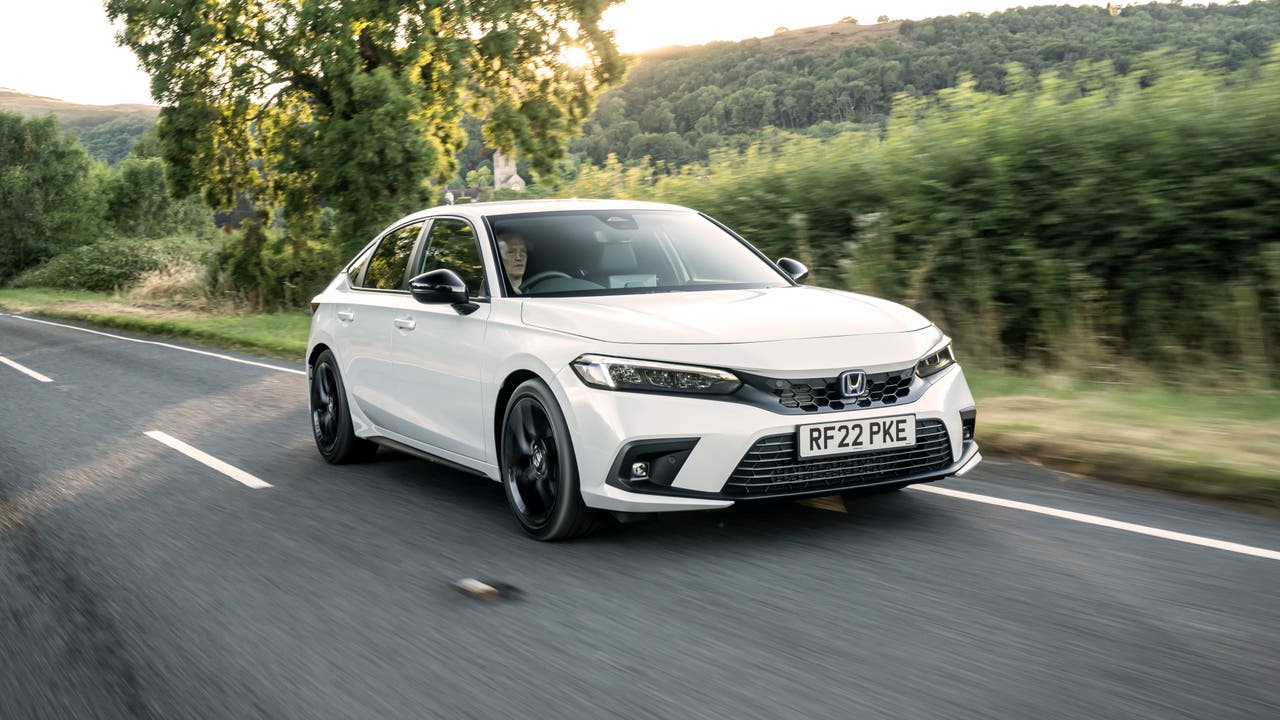 It's often been seen as a bit of a left-field alternative to the hatchback establishment, but the latest Honda Civic should be right at the top of your shortlist. Now hybrid only – save for the sublime Civic Type R – the new Civic offers clever tech, nippy acceleration and almost 60mpg if you're being gentle. It also boasts a more grown-up feel, both inside and out, and yet it's still capable of putting a smile on your face down a twisty B-road – just like a Civic should. After a growth spurt that'd outdo a teenager, the Civic is now one of the biggest family hatches, so interior space is really generous.
Search used Honda Civic models at Motorpoint
BMW 1 Series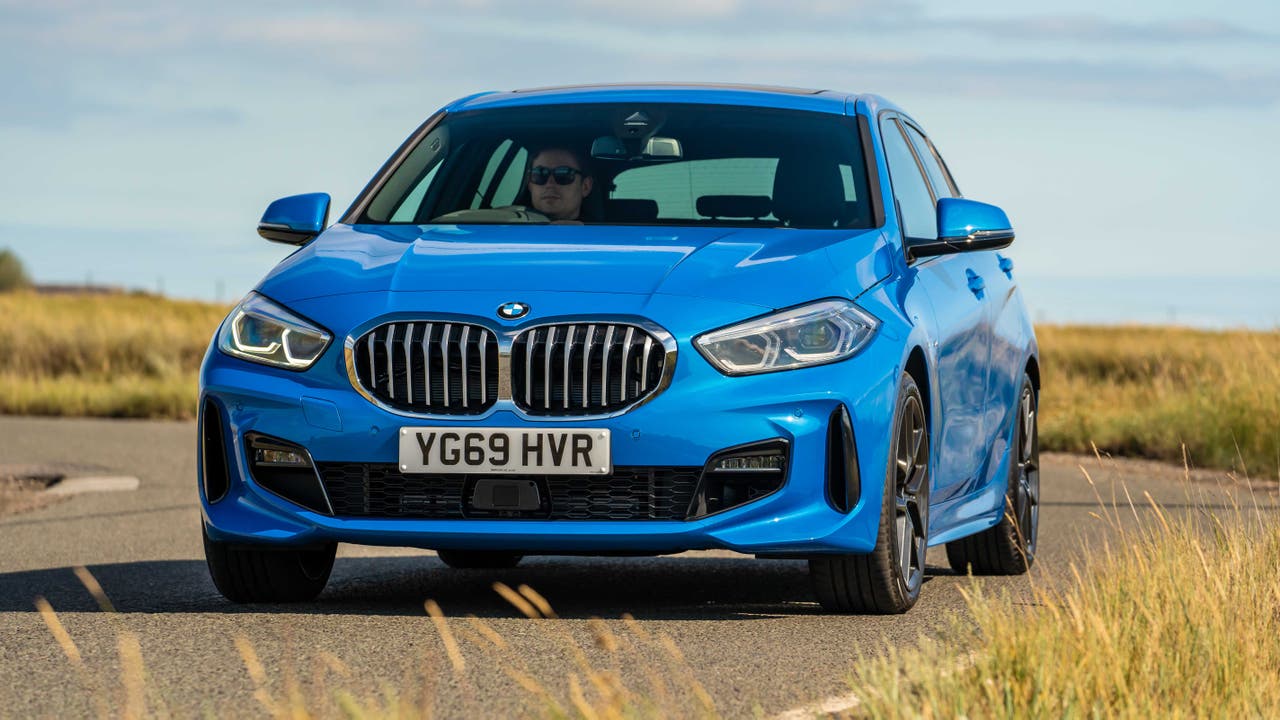 Read our BMW 1 Series review
Some people think BMWs have to be rear-wheel drive or maybe all-wheel drive at a stretch, and that the latest front-wheel-drive 1 Series should be pushed immediately from a cliff. What they won't say is that driving from the front helps unlock much more rear-seat room and luggage space for growing families, and that the 1 Series still drives brilliantly because BMW's honed its front-wheel-drive art on the Mini. Live Cockpit infotainment is arguably class-leading (and we'll argue that case), three-cylinder petrol and diesel engines sip at fuel like hamsters gasping at pipettes, or why not go all-out with the M135i – a feisty all-wheel drive hot hatch that can run circles round the rear-drive oldtimers.
Search used BMW 1 Series models at Motorpoint
Mercedes A-Class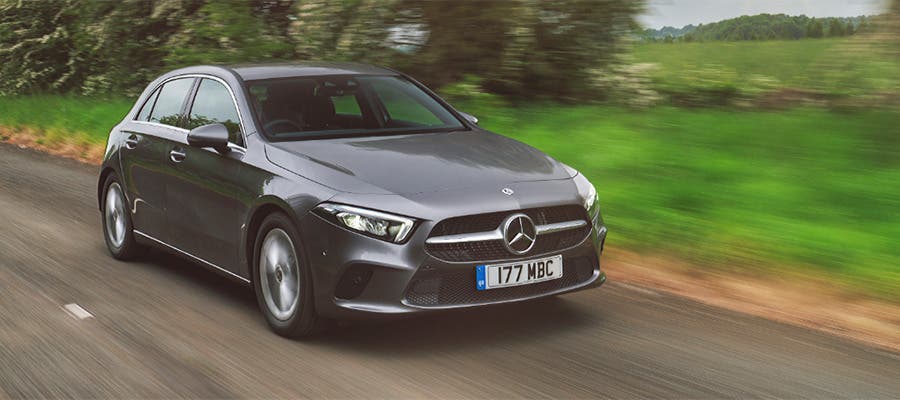 Read our Mercedes A-Class review
The A-Class is Mercedes bringing its A-game to the hatchback segment. There are frugal petrol and diesels, all-wheel drive hot hatches in either warm A35 or molten-hot A45 flavours, and the A250e plug-in hybrid does a little of everything very well indeed – it's quick despite fielding only 1.3 litres, handles tidily and can run free on electricity for up to 44 miles at a time. The best is saved for the interior, which brings a level of quality and premium fairydust that makes rivals look dowdy. MBUX infotainment is the jewel in the crown with twin infotainment screens controlled by touchscreen, touch control or even 'Hey Mercedes' voice control that understands you better than a best mate.
Search used Mercedes A-Class models at Motorpoint
Citroen C4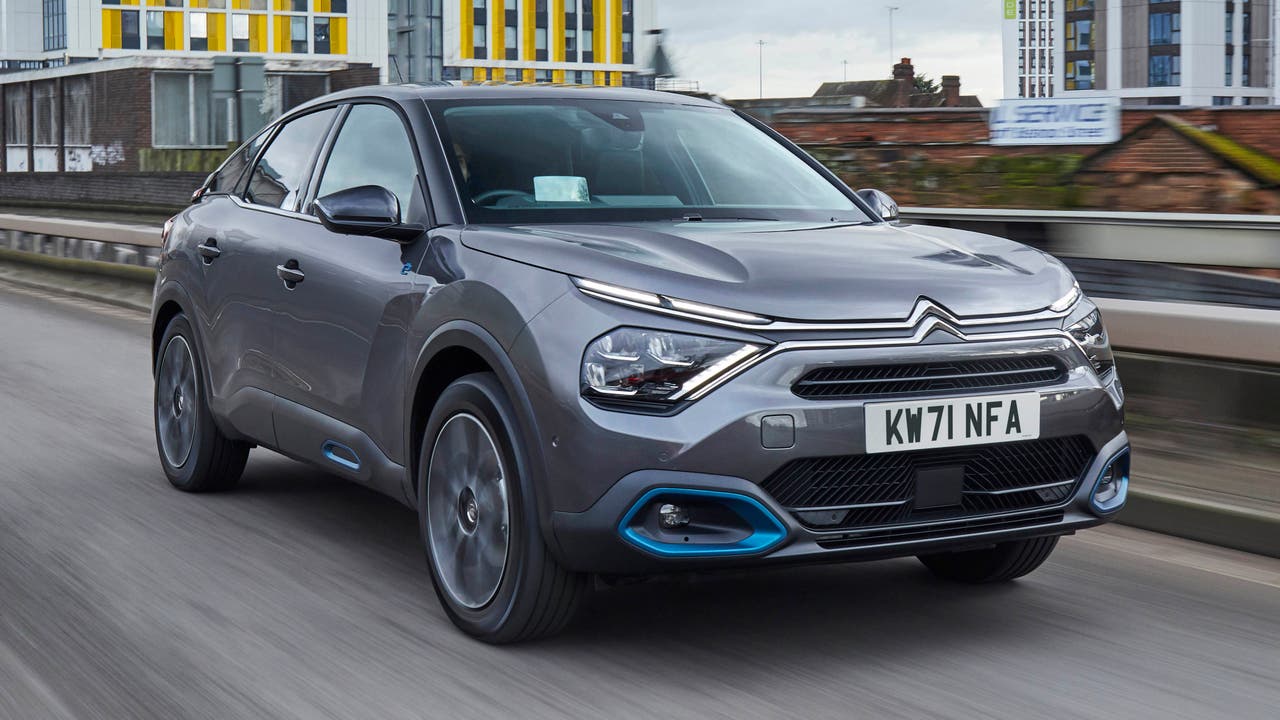 The Citroen C4 is here to inject a bit of French glamour and verve into the family hatch market. We'd even go so far to say it's trendy, with its SUV-coupe-like styling and electric e-C4 version that'll go over 220 miles between plug-ins. Its quirky Citroen-ness is also available with more conventional petrol and diesel engines if you don't fancy plugging in just yet. Whichever you pick, you'll get a car that focuses on comfort and relaxation ahead of any hint of sportiness, which is top stuff for a family car. You don't want your kids' tablets flying around the car on a twisty road, do you?
Search used Citroen C4 models at Motorpoint