A coupe is a type of car that's often bought with the heart rather than the head – but what is it and should you buy one?
Defining a coupe in car terms used to be easy. The word meant a two-door hardtop car with a swoopy roofline and a 'three-box' shape – with a bonnet, passenger zone and saloon-like boot. Nowadays, that's still true, but carmakers are stretching the coupe idea and mixing it with other body styles.
Wind the clock back to the 1990s and coupes were a big deal. They're perhaps a little less popular now, with classic coupe badges being reused on high-riding crossovers – the Ford Puma, Ford Kuga (Cougar) and Mitsubishi Eclipse are just three examples of cars that used to be coupes but have now gained extra doors and a bit of middle-aged spread.
But while the SUV market does seem to be all-conquering, there are still a few ultra-desirable coupes to choose from – and you can browse our full selection of used coupes here.
What makes a car a coupe?
Traditionally, a coupe was a two-door version of a saloon. The sloping roofline that steeply angles down to the rear end is usually a coupe's most obvious styling feature, but now we can describe various SUVs as having a coupe-like roofline – even if they're not coupes in the traditional sense.
Can a four-door car be a coupe?
Think of a coupe and a slinky two-door car will probably come to mind, but four-door coupes are definitely a thing. We'd say that a four-door car can be called a coupe if it's a swoopier version of another, boxier car. For example, the Mercedes CLA has four doors but it's much sleeker than the Mercedes A-Class it's based on. Ditto with the BMW 2 Series Gran Coupe and its 1 Series sibling, and the Audi A5 Sportback and the A4 saloon. In the same vein, a Mercedes GLC Coupe has a chopped roofline compared to the standard Mercedes GLC SUV.
Is a coupe a sports car?
Most sports cars are coupes, but not all coupes are sports cars. Let us explain. The coupe body style suits sports cars, as performance and style are given precedence over practicality, but some coupes don't try to be sporty – such as the Lexus RC or the Mercedes E-Class Coupe. So the two terms aren't quite interchangeable, even though the Audi TT, Toyota GR Supra and Porsche 911 are sports cars that are coupes.
Other types of coupe
Hatchback coupe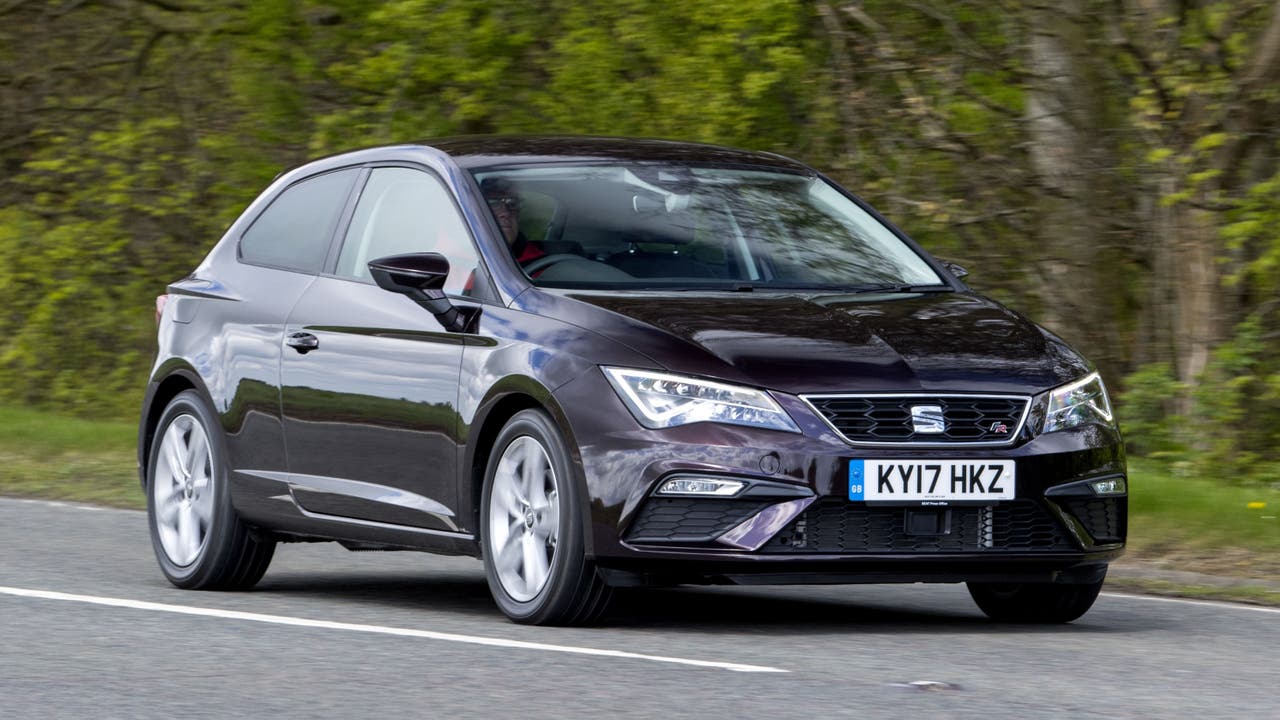 Hatchback coupes were widely available a few years ago, but the class has largely been killed off as manufacturers focus on five-door hatchbacks and SUVs. Three-door hatchbacks are still available, but coupe-style cars like the Renault Megane Coupe, Vauxhall Astra GTC, SEAT Leon SC and Kia Pro_Cee'd all had considerably different bodywork to their five-door equivalents. You could say that the rally-focused Toyota GR Yaris is a hatchback coupe, but it doesn't even share the engines of the five-door hybrid-engined Yaris.
SUV coupe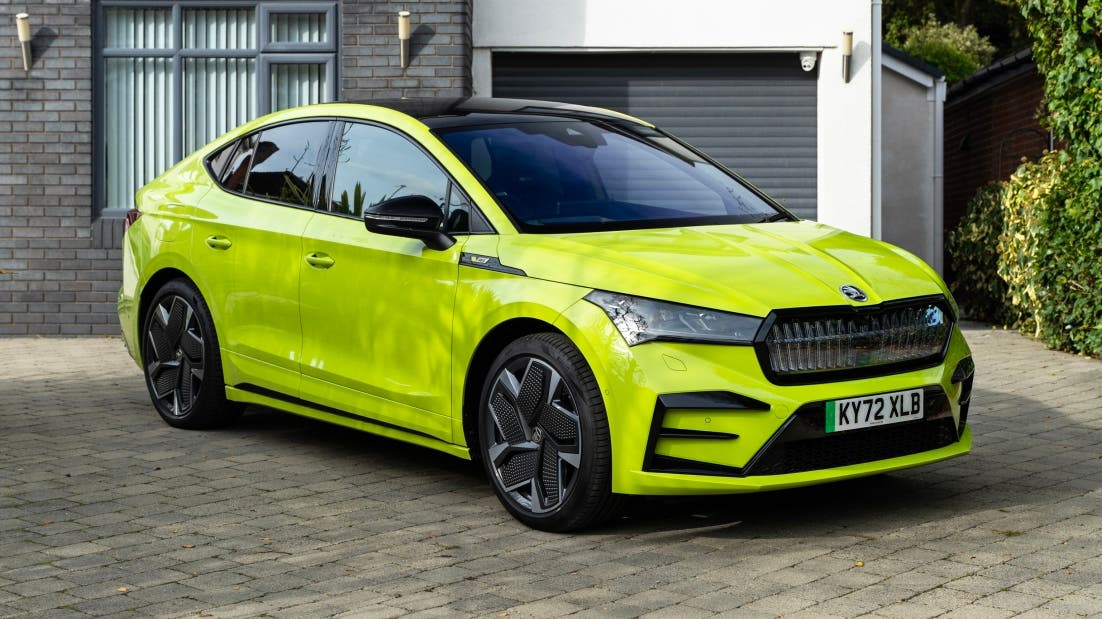 Take an SUV, give it a sloping roofline and, boom, an SUV coupe is born. These models are supposed to give a sportier look than the standard SUVs they're based on, but still with the utility that the U in SUV stands for. Chopping the roofline does tend to mean a small decrease in headroom, and bulky items are a little harder to load – although SUV coupes still have a large tailgate rather than a small saloon bootlid. Examples include the BMW X4 (a swoopier version of the X3), Audi Q5 Sportback and Porsche Cayenne Coupe.
Four-door coupe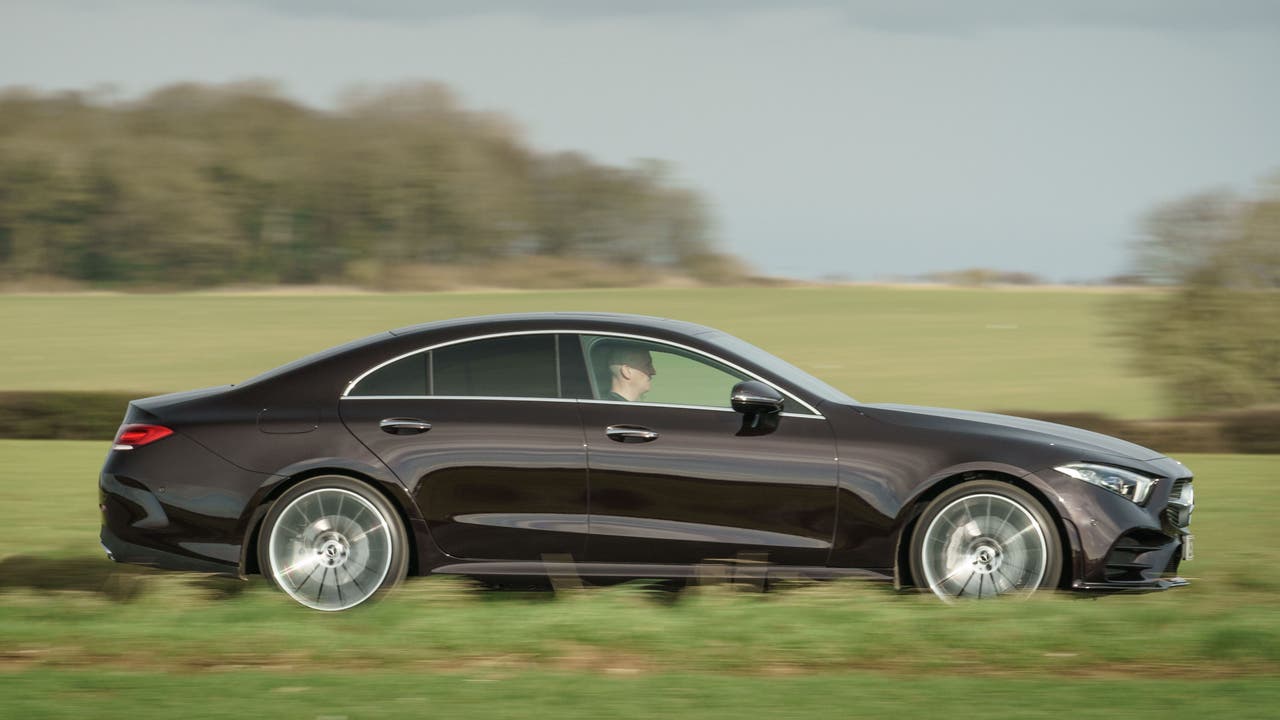 Coupe styling with the relative practicality of a saloon is an appealing package. While other cars may lay claim to the title of first four-door coupe, the Mercedes CLS truly cemented the idea of a coupe with two extra doors. German carmakers are unrivalled in creating four-door coupes – there are small ones like the BMW 2 Series Gran Coupe and Mercedes CLA, through to full-size luxury offerings like the BMW 8 Series Gran Coupe.
Advantages and disadvantages of coupes
| | |
| --- | --- |
| Pros | Cons |
| Sleek styling | Limited rear-seat space |
| Often have a sporty feel | Sometimes snug cabin and/or small boot |
| Aerodynamic – can be more efficient than a saloon with the same engine | Insurance may be higher than an equivalent saloon |
| Exclusivity | More expensive to buy than an equivalent saloon |