Get set for a summer of unforgettable motoring with a nearly new sports car
Maybe it's just us, but we've just felt the first tender warmth of spring sunshine and we're already pining for summer driving. Think long, warm days behind the wheel, exploring new roads, countries and cafes with no plans past sunset. You can't beat summer driving – roof down, radio on and with a powerful engine at your beck and call.
Let's ignore the hordes of flies that inevitably sacrifice themselves on your windscreen or the fact it's probably going to rain – summer driving is something we can all look forward to. 
With that in mind, here are 10 of our favourite sports cars for summer motoring listed alphabetically – and all of them are available to drive away today at Motorpoint.
1. Audi TT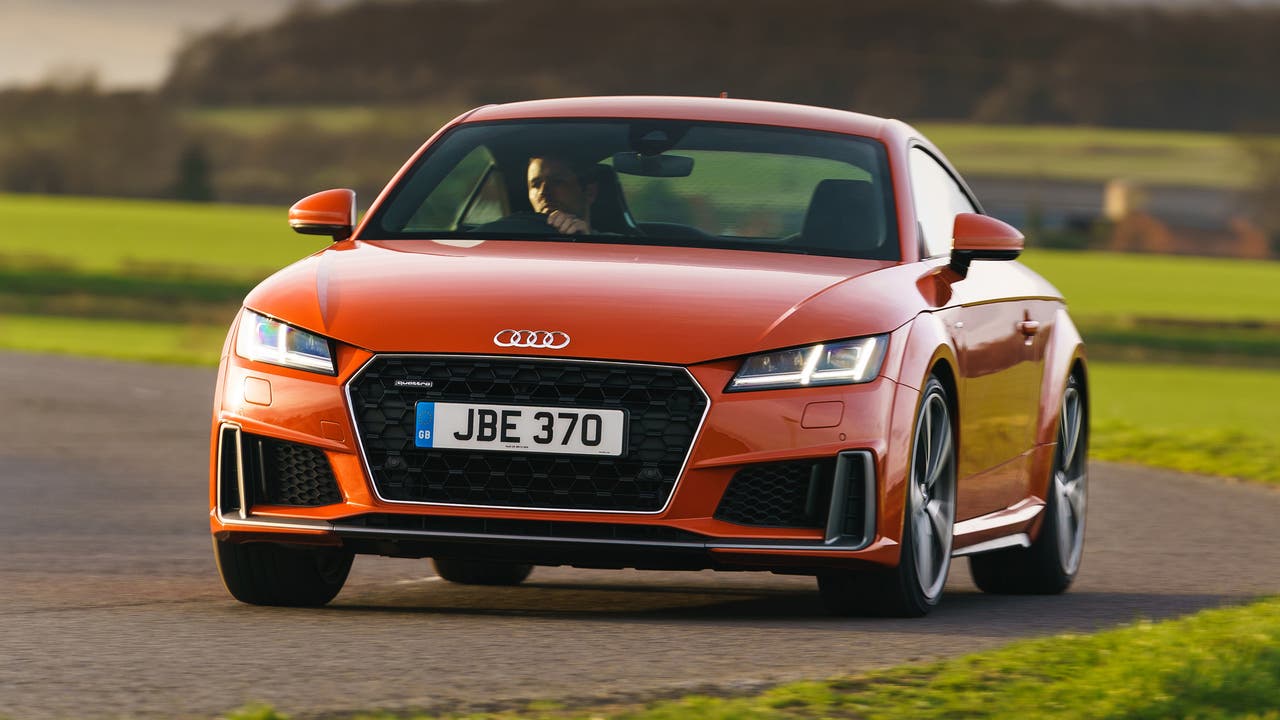 Say it quietly, but the current Audi TT is about to be killed off – and will eventually be replaced by a bigger, heavier electric crossover. Luckily for you, we have several tasty TTs in stock, all blending sharp handling with effortless style, bank-vault build quality and digital drivers' displays that were cutting edge when they first appeared in 2014, and still look fresh today.
Like the BMW 2 Series, the TT is available in hardtop and convertible forms, and with a range of potent petrol engines. The regular TT gets a 2.0-litre petrol engine with 230 or 245hp, while the TTS sports 306hp and a four-wheel-drive system for a thrilling 0-62mph time of 4.5 seconds – that's as fast as a 1990s Ferrari! 
The top spot on the TT charts goes to the rip-roaring TT RS, which somehow fits a 2.5-litre five-cylinder engine under its bonnet, which not only sounds phenomenal (your neighbours may not approve), but gets from 0-62mph in a stomach-churning 3.7 seconds. If that doesn't spell 'summer fun' then we're not sure what does. Bring on the hot weather and some warm, twisty roads.
Find a nearly new Audi TT at Motorpoint
2. BMW 2 Series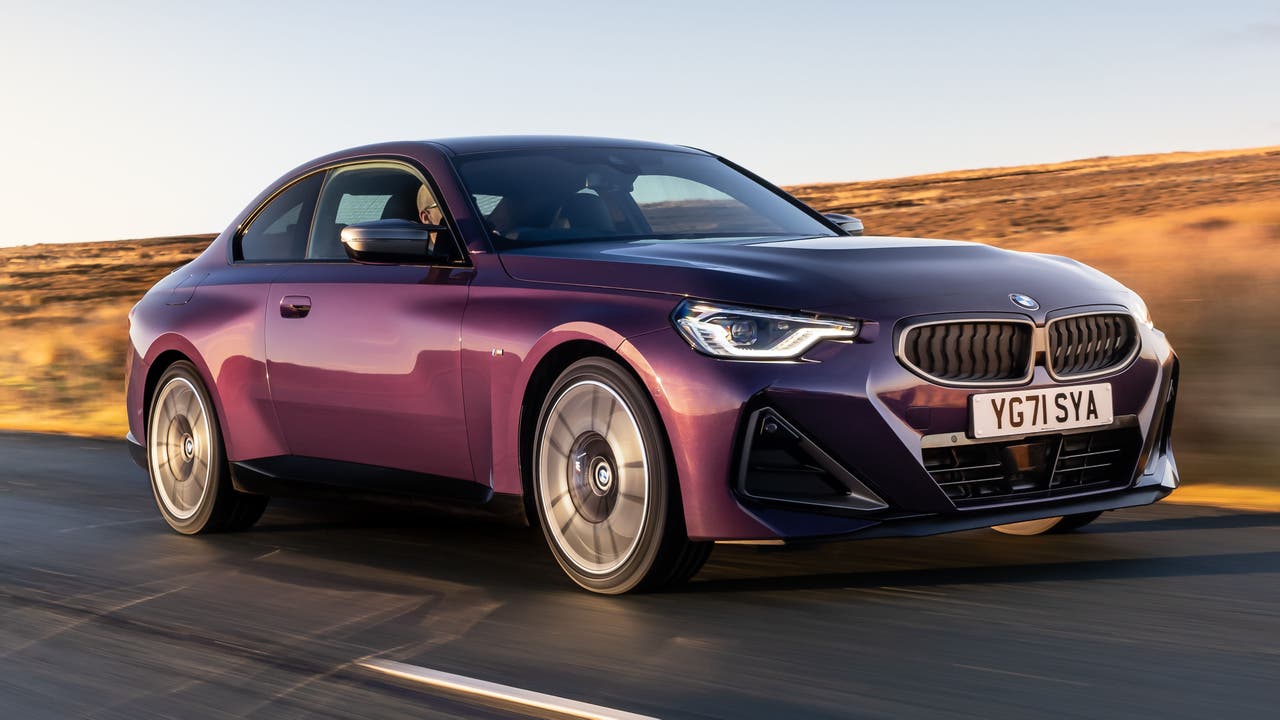 Despite its SUVs chalking up a strong proportion of BMW's sales, the German brand is still focused on sports cars that live up to its performance heritage. The 2 Series is the smallest and most affordable option and, until recently, was based on the 1 Series. It came with rear-wheel drive and the choice of sensible or exhilarating power outputs – and that's before you get to the astonishing BMW M2.
While the latest 1 Series has gone front-wheel drive – along with the 2 Series Gran Coupe, confusingly – the new 2 Series coupe sticks with rear-wheel drive to appease the sports car gods. The 2 Series coupe is brilliant to drive, with balanced, grippy handling and accurate steering, and both the manual and automatic gearboxes are great. What's more, all that applies whether you pick the lowest-powered car or the highest.
Explore our nearly new BMW 2 Series coupes
3. BMW 4 Series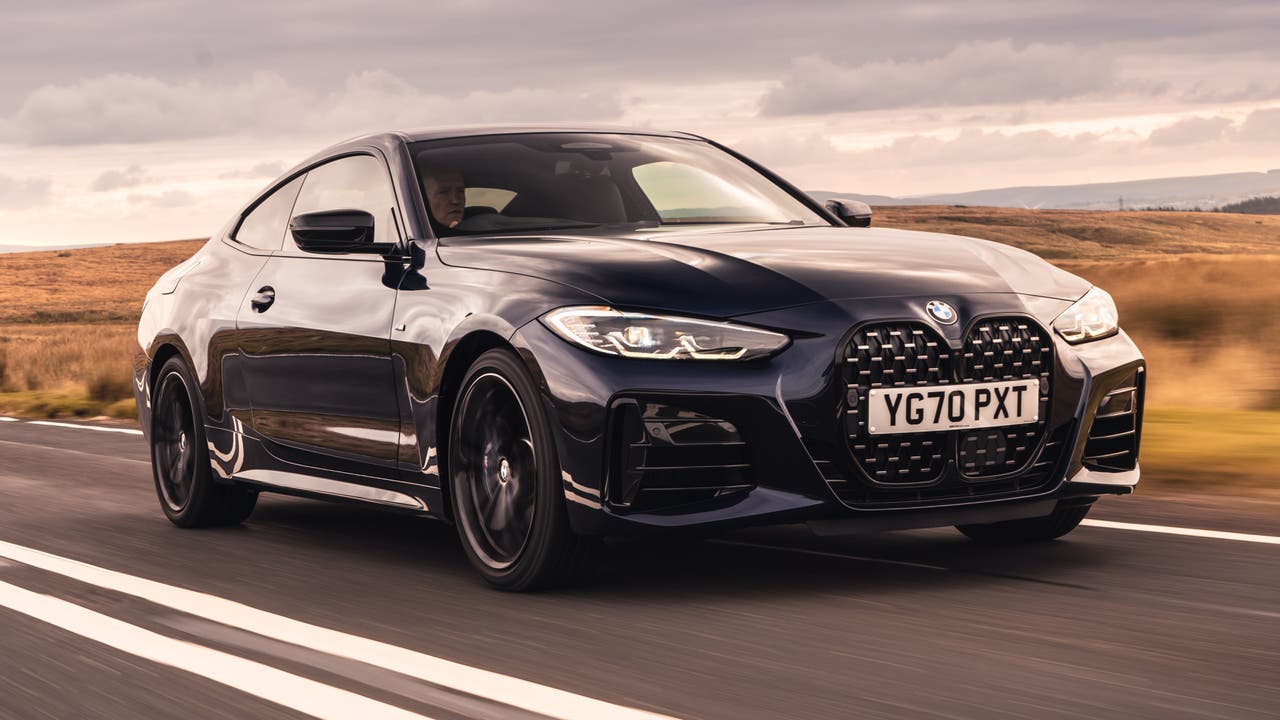 Available in convertible or hardtop coupe forms, the BMW 4 Series is a sublime all-round package that makes warm-weather motoring more satisfying than writing on a banana skin with a biro (try it and thank us later).
For a start, it's a slinky looking thing that reeks of premium appeal, but it's also pretty practical for a two-door coupe. The back seats are actually usable and the boot isn't tiny either, so you can go on a big European roadtrip in it. We love the fact that the convertible is so well insulated so, when you need to crank out some Autobahn miles you can whip it up and sit in silence, or with some serious tunes pumping out of the excellent stereo. Factor in its sharp handling and powerful engines and you've got a winner.
Find a nearly new BMW 4 Series
4. BMW Z4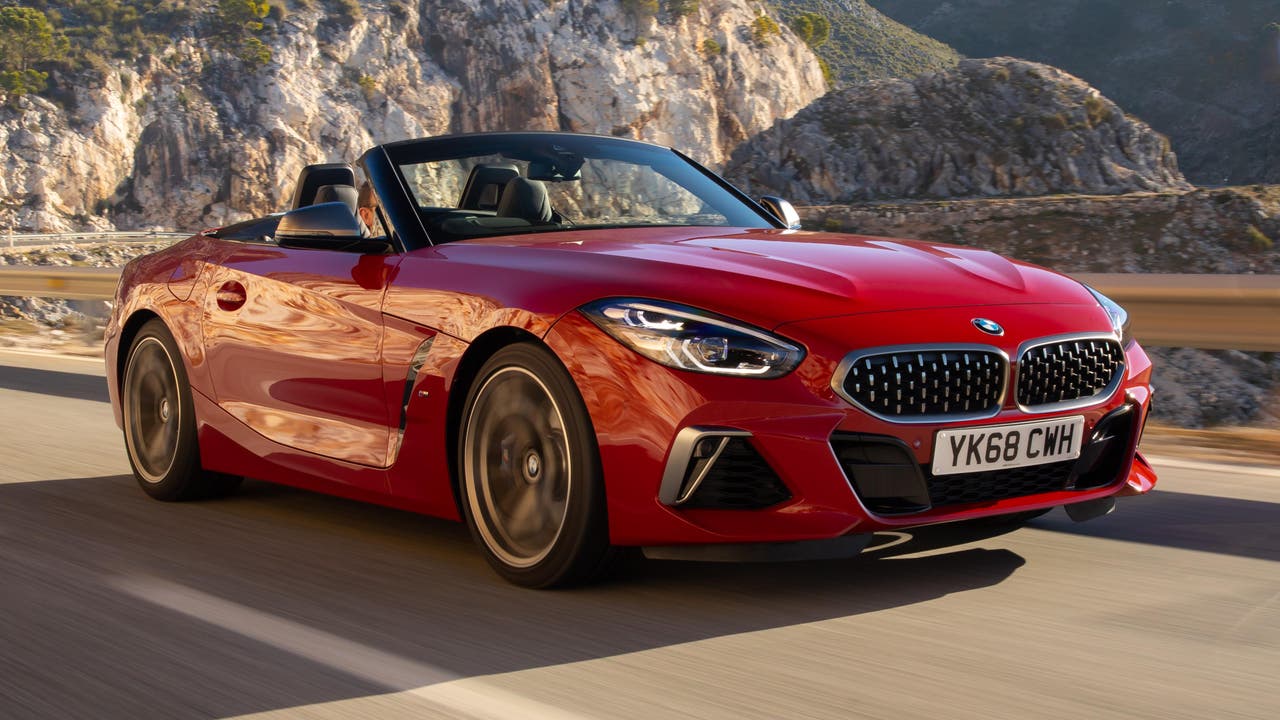 Just look at the BMW Z4 and tell us that you don't want to drive it. With two seats, a low, wide stance and a bonnet long enough to play ping-pong on, the Z4 has classic sports car proportions. The recipe continues underneath the skin, too – you get a powerful petrol engine and rear-wheel drive, plus beefy brakes and suspension components.
This is a scenic road cruiser rather than an on-the-limits racer, but that's not a bad thing. On a warm summer's day, a roofless journey on a country road in the Z4 will feel idyllic. You won't care that the handling isn't quite as sharp as a Porsche Boxster or an Alpine A110. We'd even recommend opting for the least powerful 20i version of the Z4, as it's lighter, nimbler and capable of 40mpg.
Get behind the wheel of a used BMW Z4 at Motorpoint
5. Ford Mustang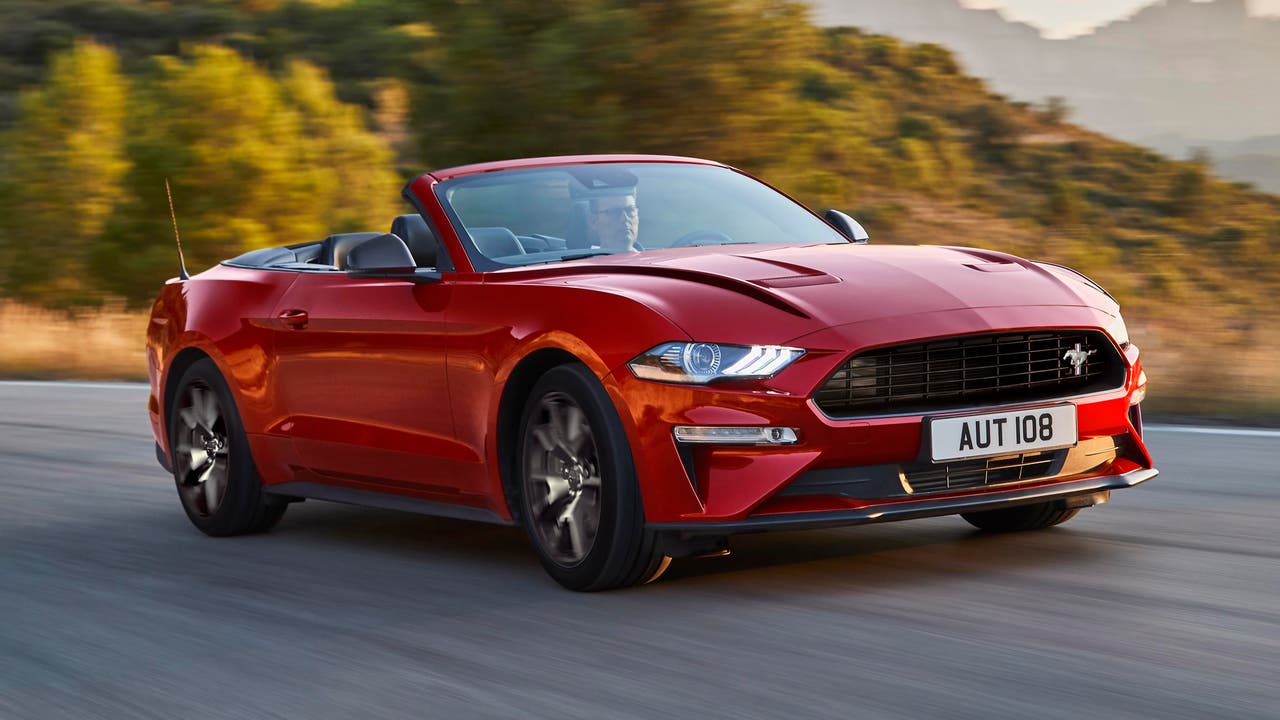 If the Mazda MX-5 below is a lightweight thing that zips down a road like a delicate, effortless butterfly, the Ford Mustang is a charging bull that's had a few too many pies. It's big. It's heavy. It's loud. But it makes up for all of that with an oversized 5.0-litre V8 engine that sounds as though it's come straight from a NASCAR race.
The Mustang is available in hardtop or convertible forms and, although it grips well and feels a lot more connected to the road than previous versions, you still feel its substantial weight in corners… before hammering it down the next straight in a roar of beautiful noise. It's a proper event of a car, from the moment the summer sun catches the lurid paintwork to the second you fire up that engine and feel it rock the whole car from side-to-side as you blip the throttle. 
It's the perfect summer recipe – those looks, that engine and that noise. Heaven. Just try to ignore the fact you'll struggle to get more than 25mpg… it's only a summer fling, right?!
Grab a nearly new Ford Mustang in time for summer
6. Jaguar F-Type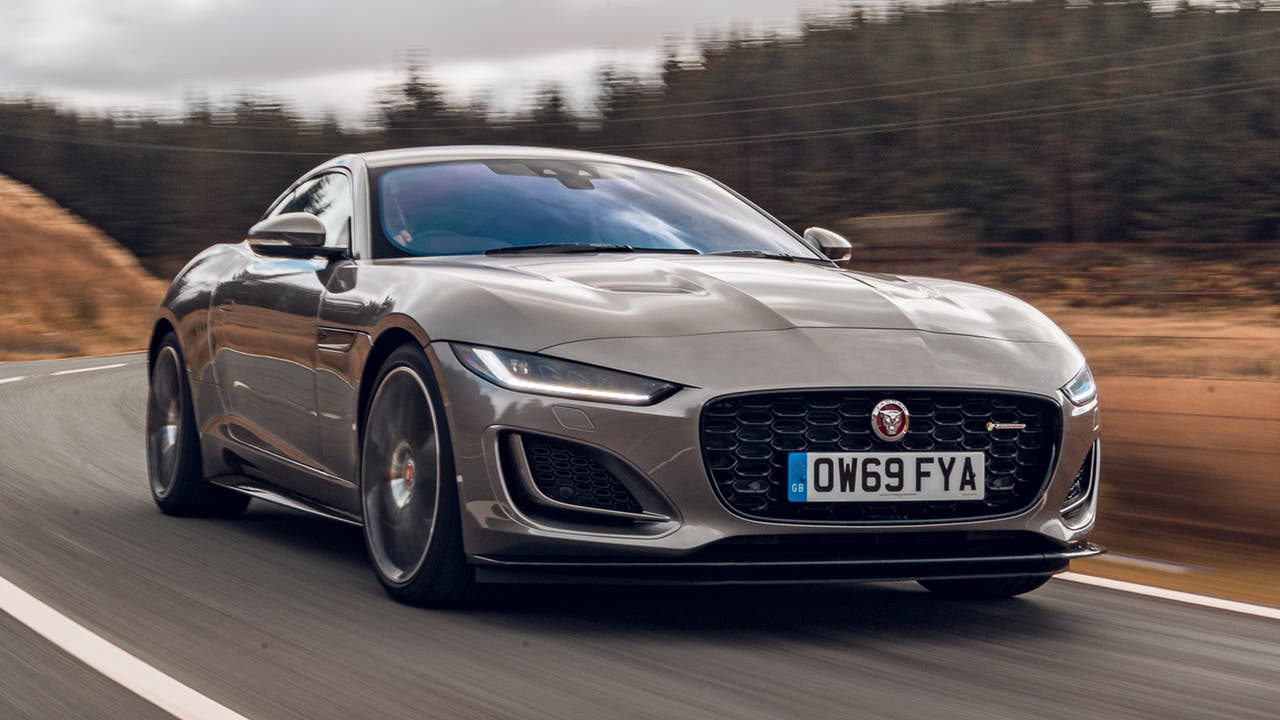 The Jaguar F-Type is a bit like a British version of the Mustang. A sporty profile, beautiful looks and a range of powerful engines combine with an interior that looks and feels leagues ahead of the big Ford. It's a much more sophisticated car than the Mustang when it comes to cornering too, and you could happily use it as your comfortable daily driver when you've had your fill of summer fun.
F-Types come with either a powerful 2.0-litre, four-cylinder engine, or a 3.0-litre supercharged V6 or 5.0-litre V8 engine. The V6 and V8 sound demonically silly, with lots of cracks and pops from the exhaust on every gearshift. They're incredibly fast but thirsty – and the 2.0-litre version is still quick without losing the feeling that you're in something very special indeed. Stick the roof down, set the sat-nav to Nice and take a week getting there. You'll love it.
Treat yourself to a used Jaguar F-Type
7. Mazda MX-5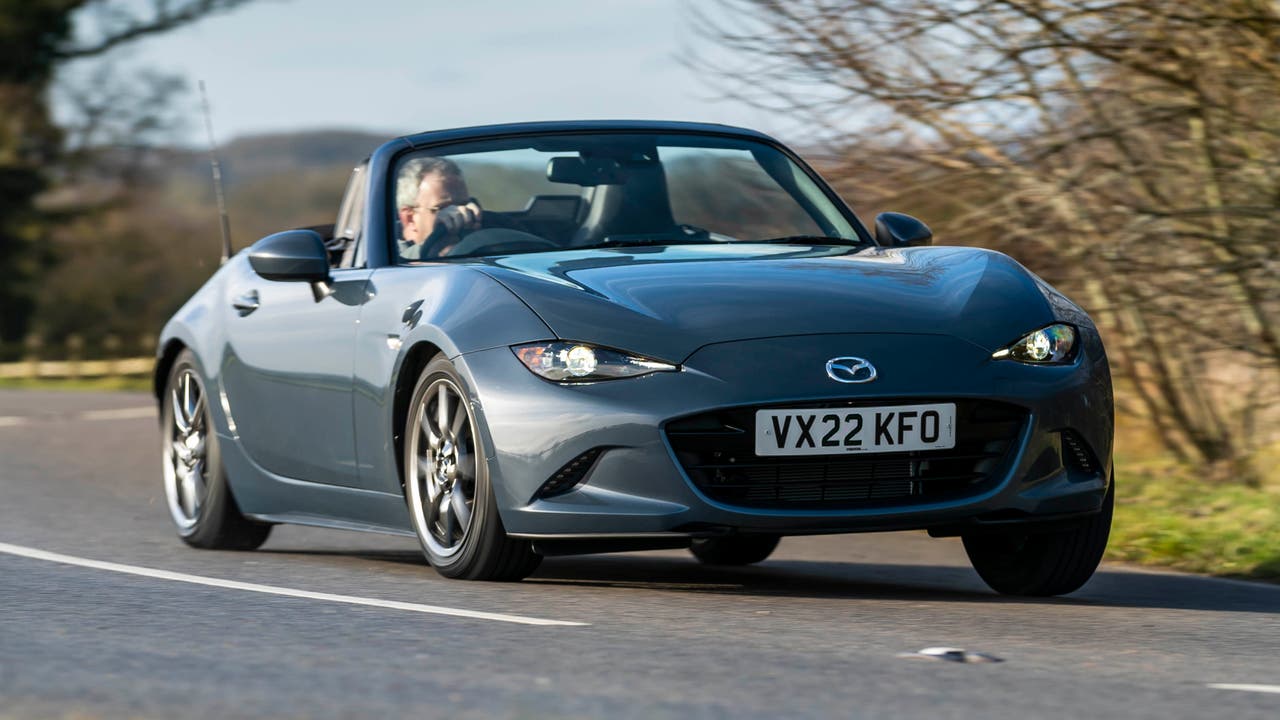 Think of a two-seater sports car and you'll probably think of a Mazda MX-5. The Hiroshima-based brand's lightweight sports car first came out in 1989, and the latest generation – called the ND – appeared in 2015. Despite the generational changes, it still shares the original's cheap-to-run and fun-to-drive approach to life.
Not only does the MX-5 look like a barrel of fun from 50 yards away, it has a properly fun personality. You can get it with either a 1.5 or 2.0-litre petrol engine and both love to be revved hard – plus, the manual gearbox is so satisfying you'll wish every other car had the same setup.
Sure, it's not the fastest kid on the block but, once you've sampled the MX-5's dainty lightweight chassis and simple-to-use convertible roof, you'll wonder why other sports cars exist. If there's a single vehicle that epitomises the sheer fun of driving on a hot summer's day, it's the MX-5. It's also the least expensive car on this list by some margin, so why not give one a go…
Check out our range of used Mazda MX-5s
8. Mercedes C-Class Coupe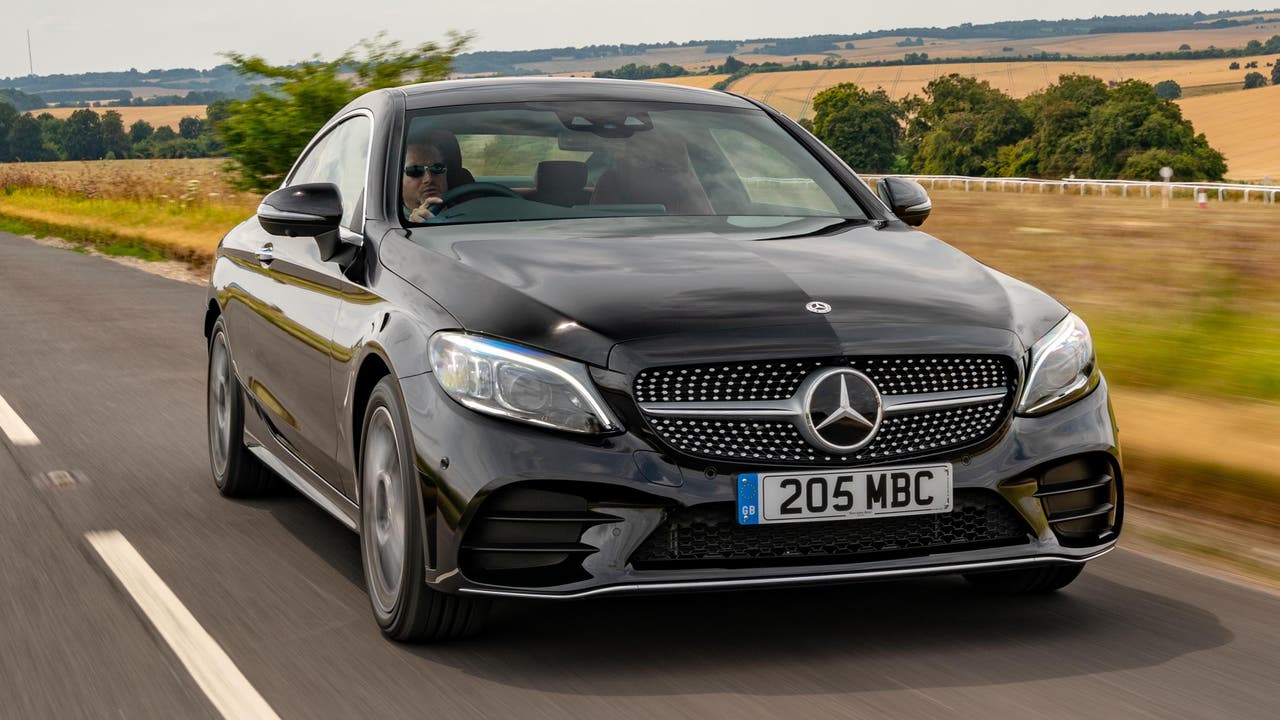 The Mercedes C-Class Coupe and Cabriolet manage to blend luxury and sportiness in a way that few other cars manage. You get the same dazzling interior as the C-Class saloon, but with a driving experience that runs a BMW 4 Series close for excitement. And you can bring your mates along for the ride, because the C-Class Coupe has decently spacious rear seats – as long as your passengers aren't seasoned basketball players.
There are strong petrol and diesel engines, with the latter suiting drivers who have to endure semi-regular motorway journeys. All versions are pretty quick off the line and feel more agile through corners than a C-Class saloon or an Audi A5.
Find the used Mercedes C-Class Coupe for you
9. Toyota GR Supra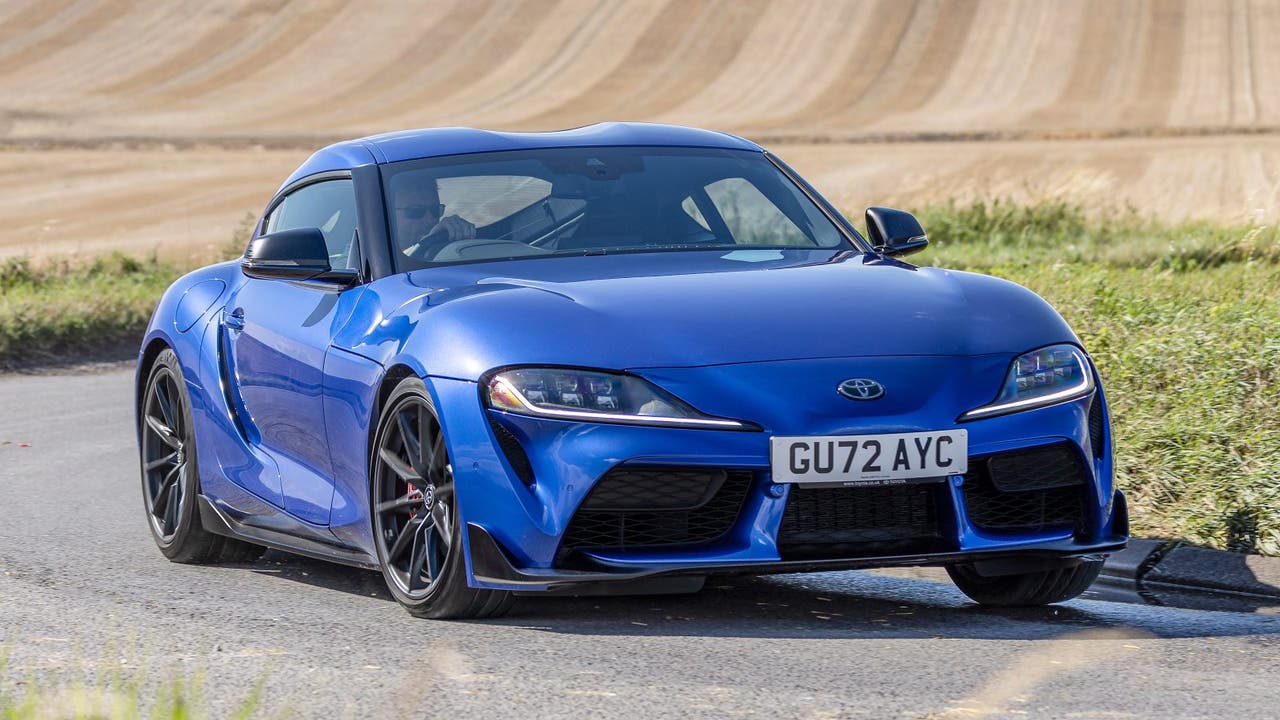 This is a car that will make you smile as soon as you've left the house, before you've even sat inside it. It'll look like an alien spacecraft compared to the Qashqais and Golfs in your suburb. Inside, it's rather more conventional – though still high quality – and will feel very familiar if you've sat in a modern BMW.
That's because the Toyota GR Supra was made in partnership with BMW. It might feel very German inside but, without the partnership, we wouldn't have either the Supra or the Z4. And besides, Toyota styling with BMW interior quality is hardly a bad combination. The engines are shared with the Z4 but the driving experience is completely different – the Supra is keener and more agile.
Treat yourself with a nearly new Toyota GR Supra
10. Porsche 718 Boxster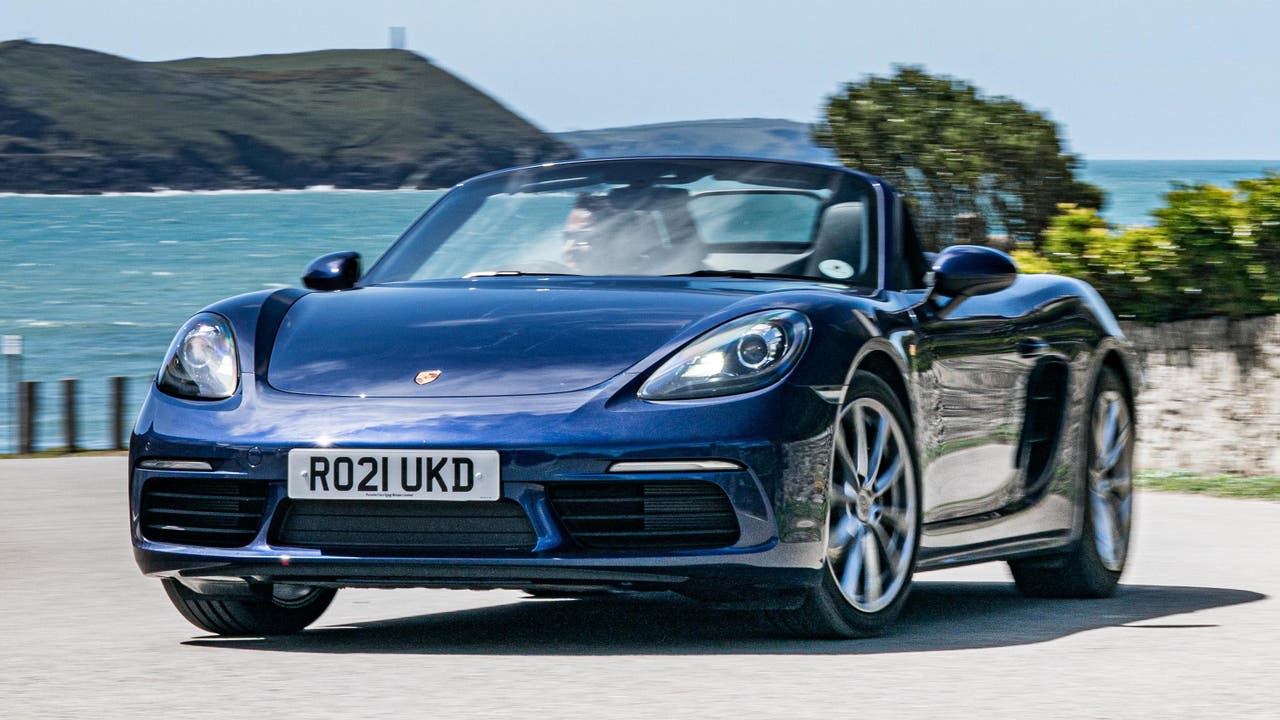 Porsche's junior sports car offers about nine-tenths of the performance of the bigger 911 for just five-tenths of the cost. There are very few cars that offer a more distilled, more exciting driving experience than the Porsche Boxster or Cayman. Your preference will come down to whether you want the folding-roof Boxster or the fixed-roof Cayman.
Some people will tell you the Cayman and Boxster aren't very good with a 2.0-litre engine. We'd disagree, as the 2.0-litre turbocharged petrol is plenty fast enough and still sounds naughty when you floor it. Plus, it keeps the car lighter than the 3.0-litre engine – which, admittedly, feels a teensy bit more special.