There's a surprising amount of choice if you want a used electric car for less than £30,000. We've picked our favourites
Electric cars (EVs) are often much more expensive than equivalent petrol or diesel cars when you buy them new. But, on the secondhand market, EVs are much closer in cost to fuel-powered cars and, sometimes, they can be even cheaper.
You're not limited to a few small hatchbacks with only about 100 miles of range, either. The choice is eye-widening – there are family hatchbacks, small and medium-sized SUVs, city cars and hot hatches, some of which offer a range of around 300 miles. You can even find used examples of the premium Tesla Model 3 and Jaguar I-Pace for under £30,000.
Here are 10 of the best fully electric cars under £30k, listed alphabetically.
1. Citroen e-C4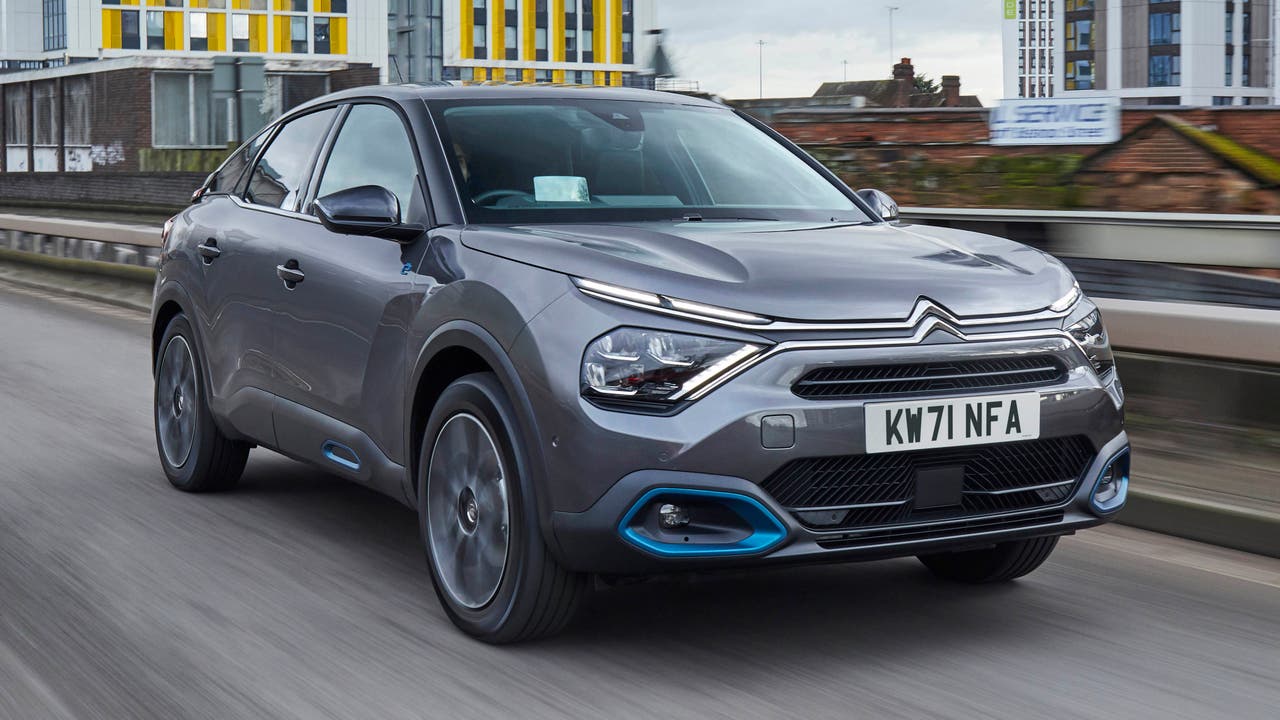 Range: 220 miles
Charging rate: 100kW
Charging time (0-80%): 30 mins
With cool SUV styling and quirky Citroenisms, the brand's C4 is a fun and sophisticated alternative to the Volkswagen Golf and Ford Focus. The electric version is called the Citroen e-C4, and it's just as stylish and as practical as the petrol one. Just as comfortable, too – the e-C4 is the perfect tonic to aggressive body kits and unnecessarily firm suspension. Add in a competitive range figure and charging time, plus super-competitive pricing, and you've got a great electric all-rounder.
2. Cupra Born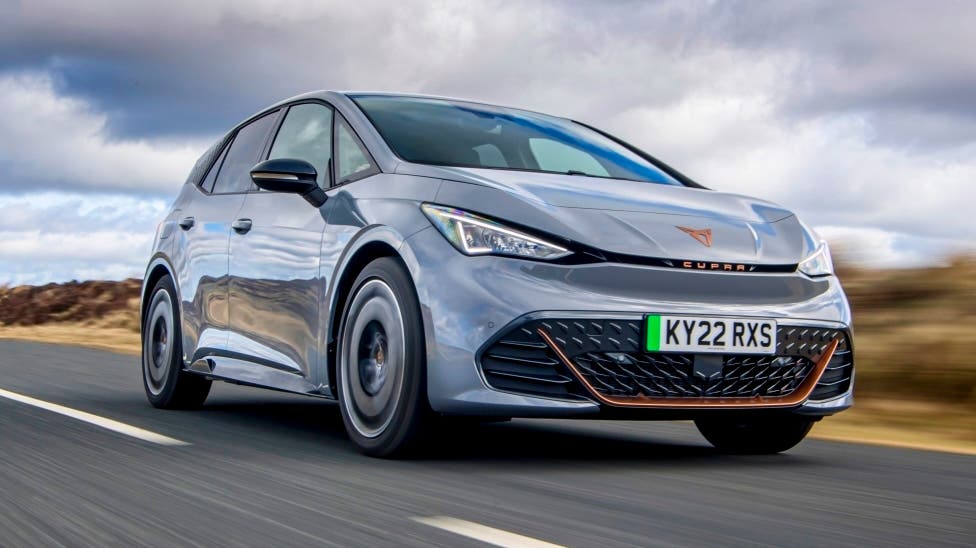 Range: 265 miles
Charging rate: 120kW
Charging time (5-80%): 35 mins
The Cupra Born is perhaps the sharpest-looking and sharpest-driving electric car, especially for under £30,000. You can think of it as a hot hatchback version of the VW ID.3, with the option of a slightly more powerful electric motor and hot copper-coloured trim inside and out. As the Cupra is on a platform made specifically for electric cars, the wheels can be pushed right out to the corners to maximise interior space. It might be a fairly similar size to a Golf on the outside, but it's much more spacious inside.
3. Fiat 500e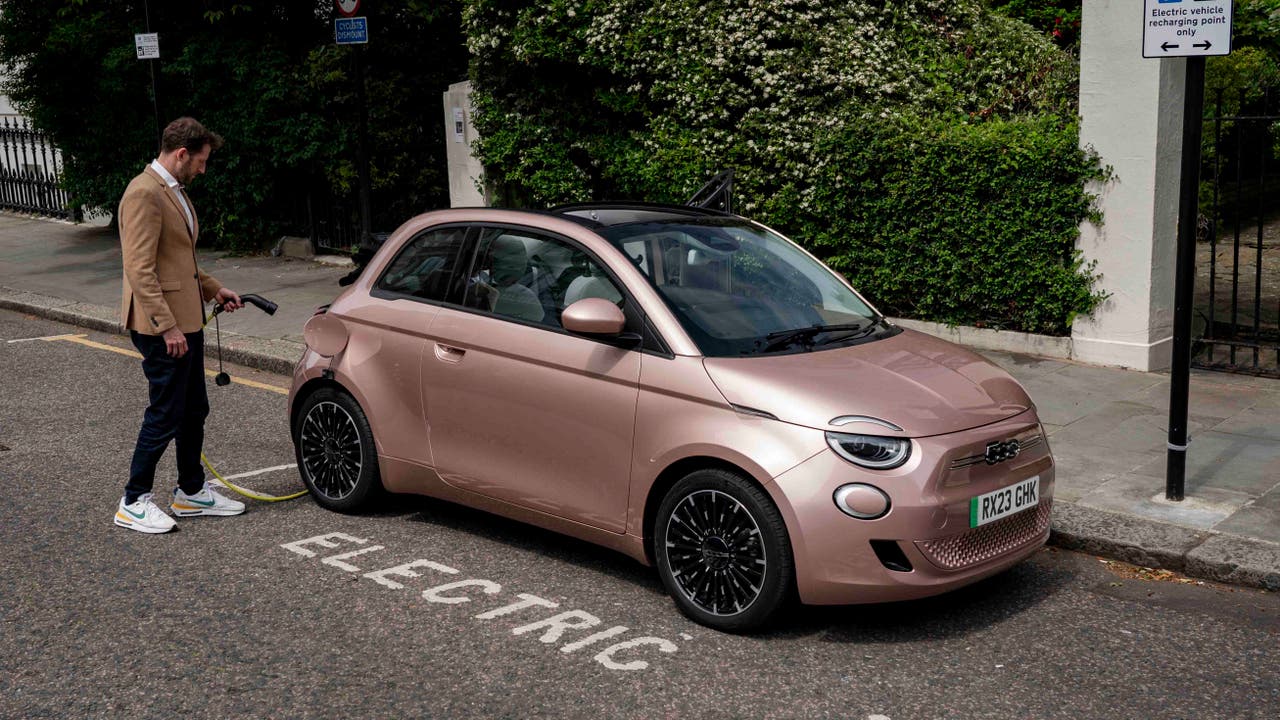 Range: 199 miles
Charging rate: 85kW
Charging time (0-80%): 30 mins
With its tiny proportions and super-light city steering mode, the Fiat 500 was already a pretty good city car. How to better it? Add a zero-emission electric powertrain for clean air zone compliance and seriously nippy acceleration. The 500e is a rocketship away from the lights, at least until you get to the next pocket of congestion, and the 42kWh battery gives a range of nearly 200 miles – and you might see more than that if you only drive around town. It's still impractical, but that hasn't stopped the last-gen 500 being a smash hit.
4. Hyundai Kona Electric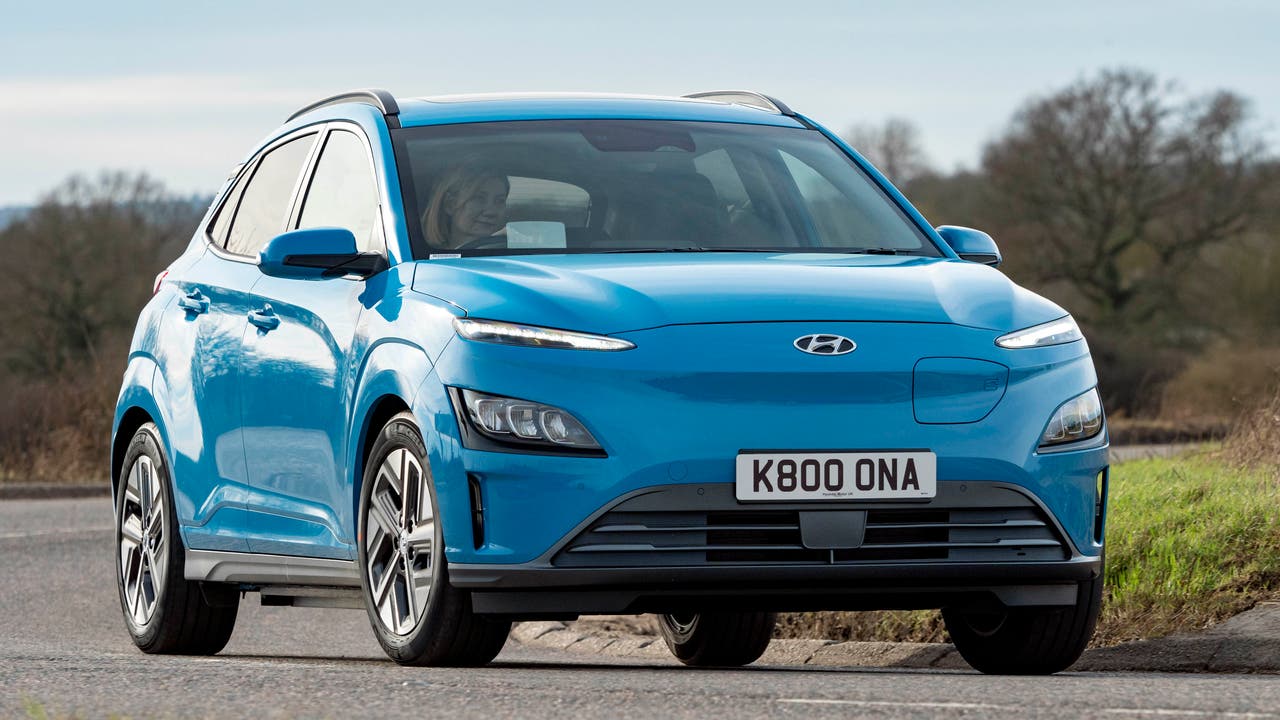 Range: 300 miles
Charging rate: 100kW
Charging time (10-80%): 47 mins
The Hyundai Kona Electric was the car to show that you don't need to spend mega bucks to get mega range. Its 300-mile total beats a host of premium (read: expensive) electric cars, and there's more. The range estimate is actually accurate – it's easy to get close to Hyundai's figure, and you could even see more than that in lots of stop-start traffic. Practicality is fine but standard equipment is even better, with phone connectivity and a reversing camera included, and high-spec cars getting heated and cooled front seats.
5. MG 4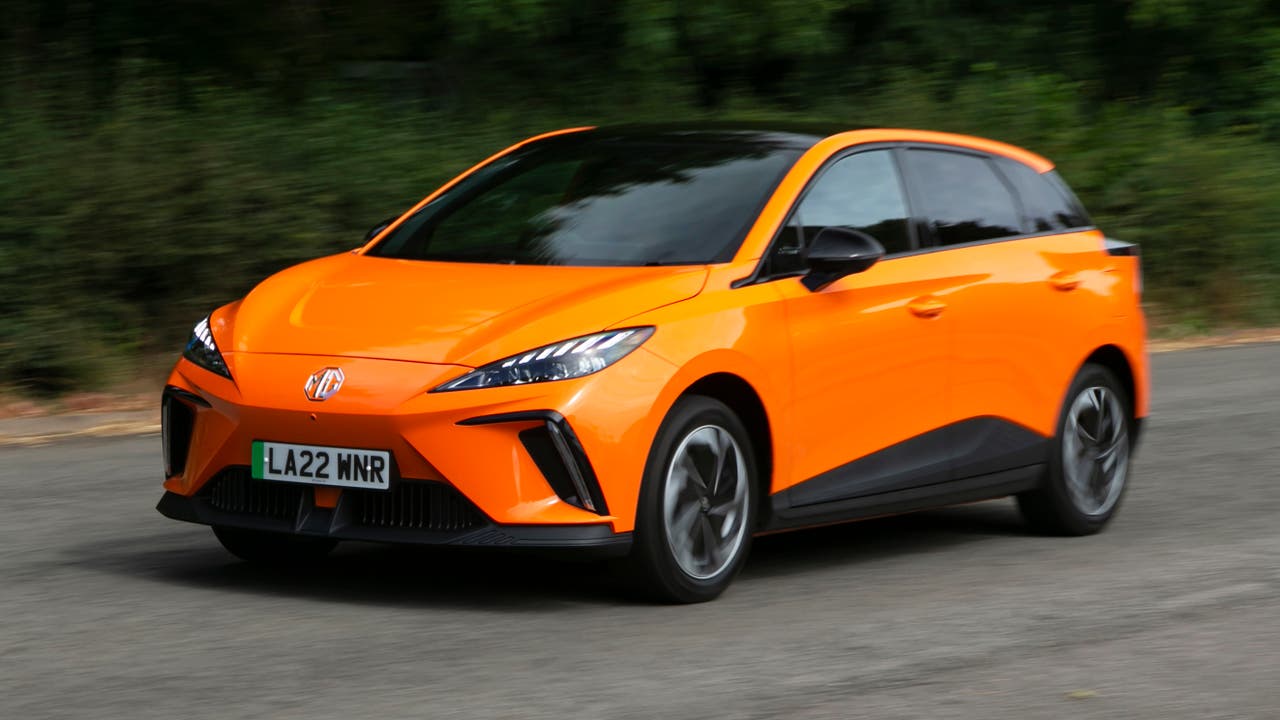 Range: 281 miles
Charging rate: 135kW
Charging time (10-80%): 35 mins
Its styling might look busier than a Chinese takeaway on a Friday night, but the MG 4 is an electric car diamond. With a near-300-mile range – more if you pick the Extended Range battery – faster charging than rivals and a sporty driving experience, the exclusively electric MG ticks a lot of boxes. Then there's the question of price – or, more specifically, why other EVs are more expensive? As a new car, the MG 4 starts from considerably less than £30k, and even the new XPower hot hatch (with nearly 450hp and a sub-four-second 0-62mph time) is under £40k – so it won't be long before this version drops below £30k.
6. Peugeot e-2008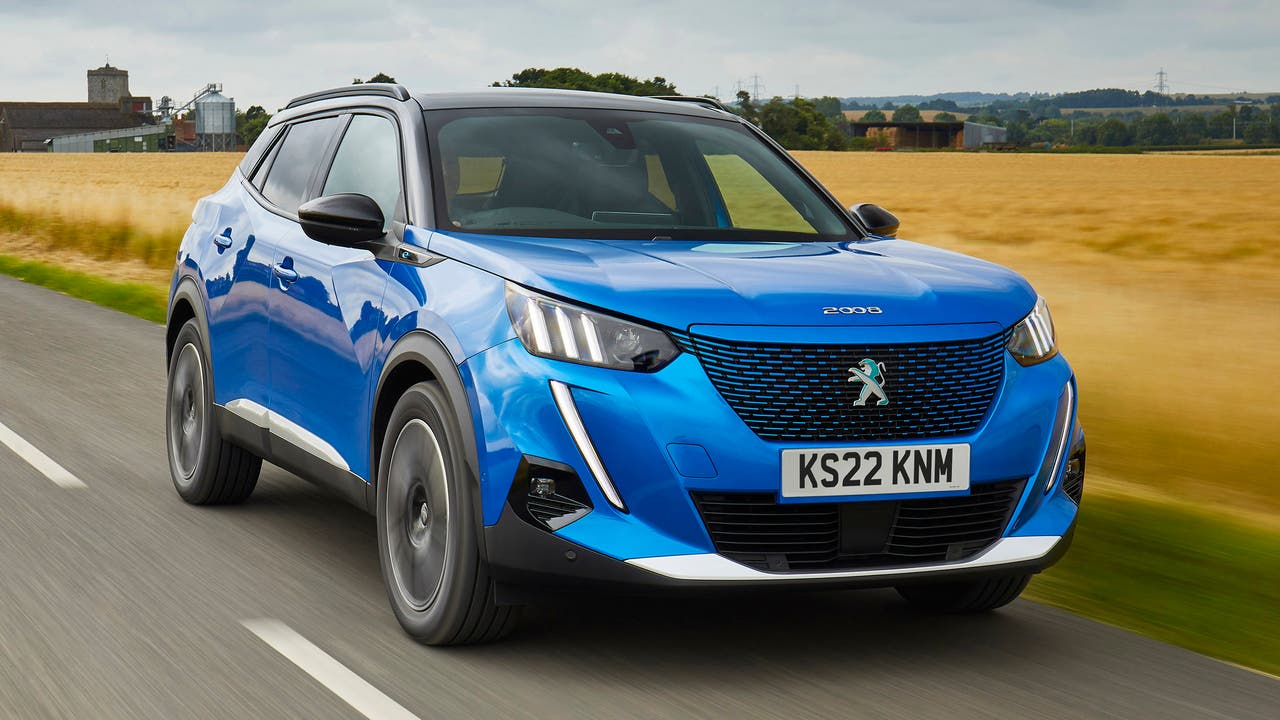 Range: 214 miles
Charging rate: 100kW
Charging time (0-80%): 30 mins
SUV ride height, a practical cabin and plenty of goodies – there's an awful lot to like about the Peugeot e-2008. But you'll have probably been drawn in by its style, with its bold lines and LED fangs. The design flair continues inside with piano-style buttons for key functions and a widescreen, driver-focused infotainment screen. This system is intuitive enough to use and, like many EVs, comes with an accompanying smartphone app that lets you check the charging status and schedule charging remotely. A full battery enables over 200 miles of driving, and it'll charge back up to 80% in less than half an hour at a suitably fast public socket.
7. Renault Megane E-Tech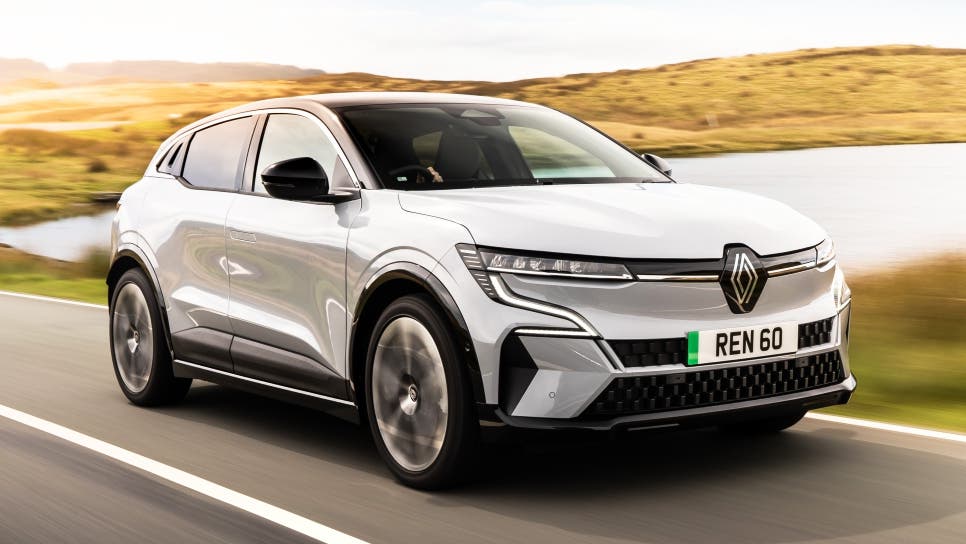 Range: 280 miles
Charging rate: 130kW
Charging time (15-80%): 30 mins
As we write this, the Renault Megane E-Tech has started to slip under £30,000. The first-ever electric Megane boasts a slick next-generation interior with built-in Google Maps and other software from the tech giant, so it's just as easy and as quick to use as a phone. Renault benchmarked the Volkswagen ID.3 in the Megane's development and, in a number of areas, the Renault offers better stats. It has a bigger boot and a longer range than the best-selling ID.3, while having a slightly faster charging rate and a similarly spacious interior. To our eyes it's even a little bit more stylish, too.
8. Skoda Enyaq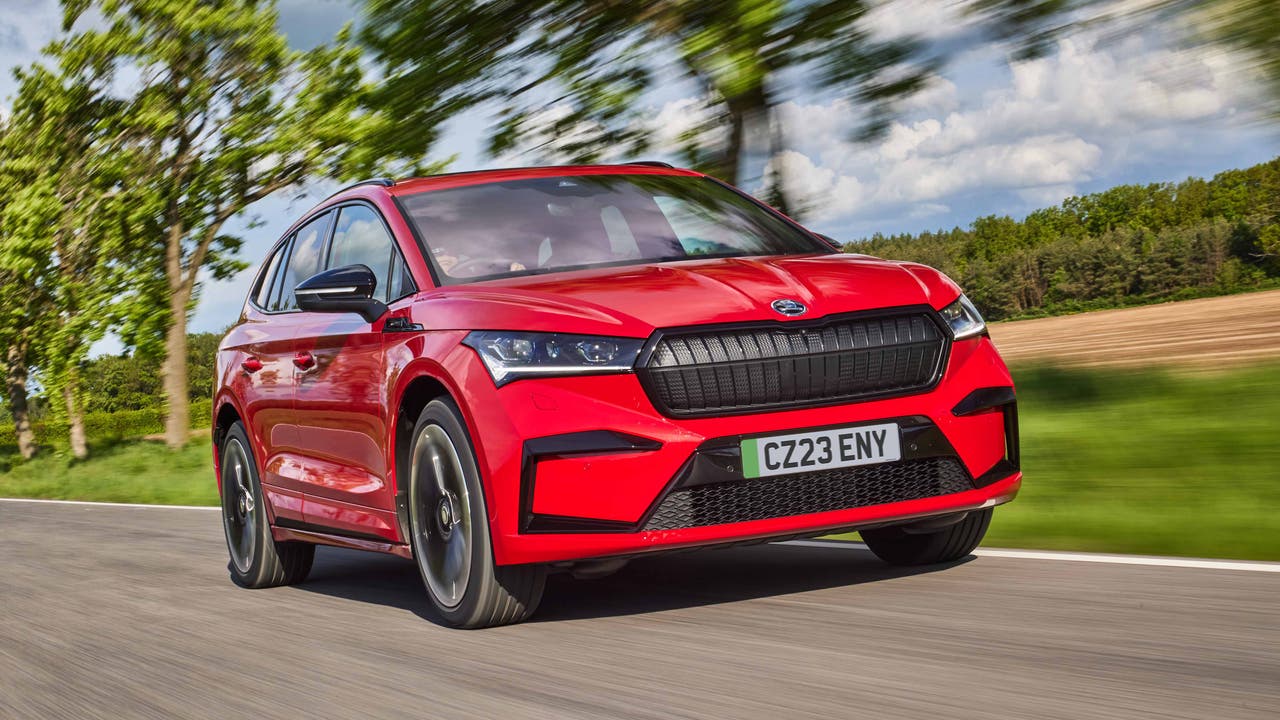 Range: 246-339 miles
Charging rate: 135kW
Charging time to 80%: 29 mins
One of the very best electric family cars is now available for under £30,000 on the used market. The Skoda Enyaq doesn't fall short in any area – it's smart to look at, hugely spacious, very efficient, good to drive and great value. Even the cheapest Enyaq is capable of long journeys with nearly 250 miles of range and fast-charging capability, and its comfort means you'll have no hesitation hopping in for a long stint behind the wheel. It drives in a typically Skoda-ish way – sophisticated, precise and just a little bit of fun – but with the added refinement from a near-silent electric powertrain.
9. Vauxhall Mokka Electric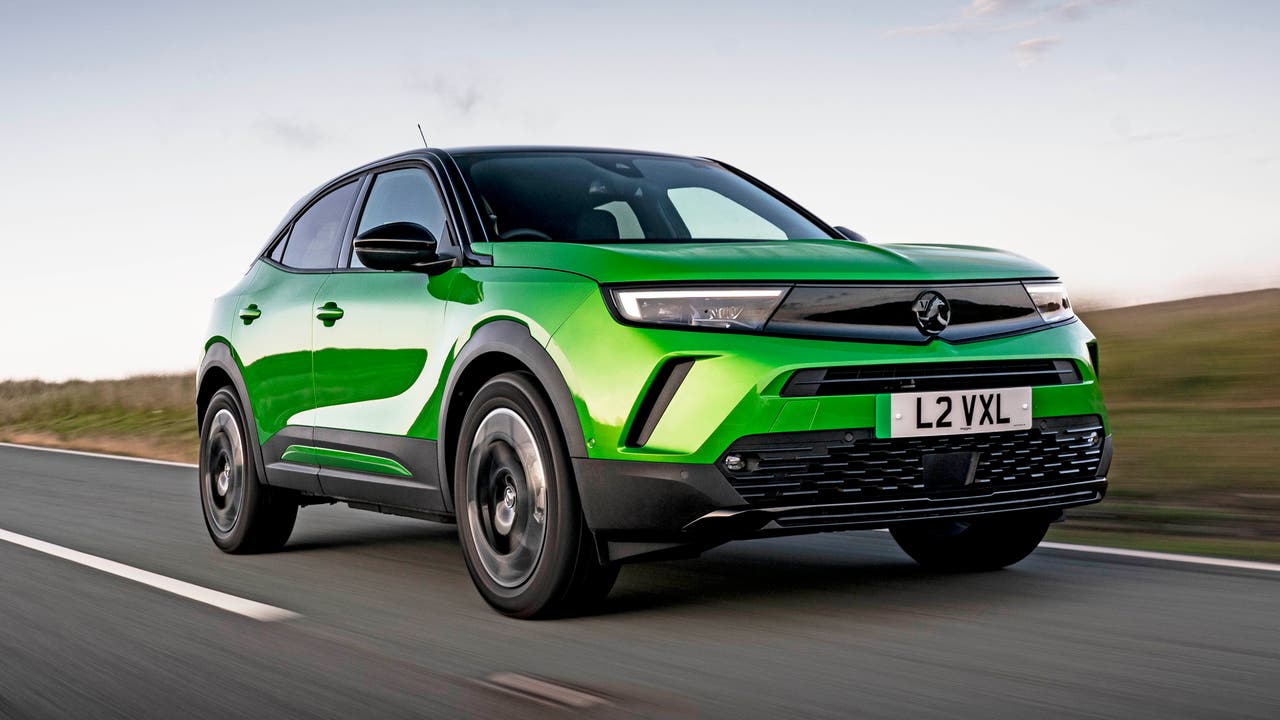 Range: 209 miles
Charging rate: 100kW
Charging time (0-80%): 30 mins
The Vauxhall Mokka is a car where the petrol version looks like the electric version – all cars get a blank upper grille – and where the electric version drives like the petrol version. Vauxhall hasn't given the electric Mokka lightning fast acceleration so that it doesn't feel like a major transition from what you're used to. Simplicity is king here, and that extends to a simple-to-use interior where everything's easy to find. Its proven powertrain can return around 200 miles in good conditions, and competitive fast-charging capacity means you can leave the car at a motorway service station charger for half an hour and come back with the battery at 80% charge.
10. Volkswagen ID.3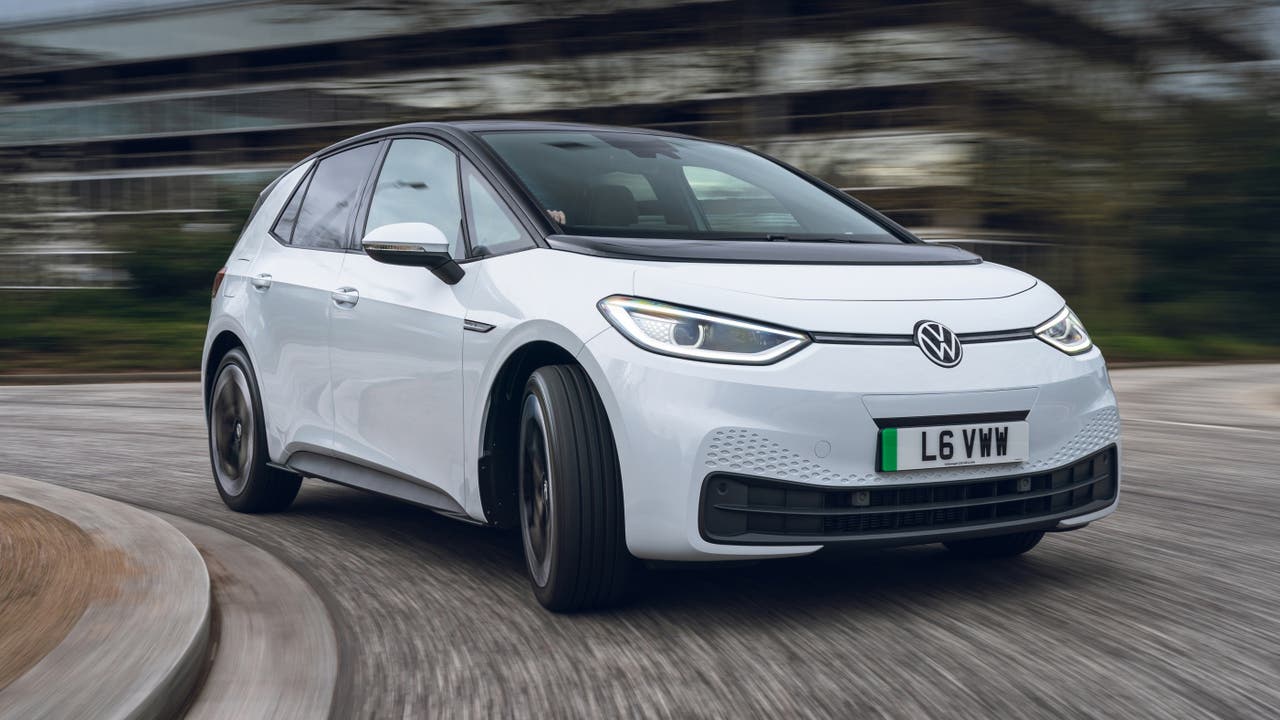 Range: 264 miles
Charging rate: 120kW
Charging time (5-80%): 35 mins
As the VW for the electric age, the Volkswagen ID.3 needs to feel futuristic. Its blank, grille-less face manages to do that, and much of the tech is impressive. There's ambient lighting that changes based on your driving and is used to relay information, and a host of connected features that make the Golf-sized VW cleverer than a know-it-all teenager. There's plenty to like with the electric motor and battery, too, with a range of over 250 miles and a seven-second 0-62mph time from the 58kWh Pro Performance edition. Combined, the ID.3 has a smooth, fun driving experience and a relaxing quietness.
Best of the rest
There's such a wide choice of sub-£30k EVs for sale that there really is something for everyone – well, as long as you have access to a charger and are open to driving a non-engined car. So here are 10 more great choices you could consider:
Find your used electric car under £30k
Browse Motorpoint's huge range of electric cars under £30k to find the one for you. If you want to find out more about electric cars, read our guides to charging an EV at home, the cost of running an electric car and our handy EV jargon-buster.