Car Finance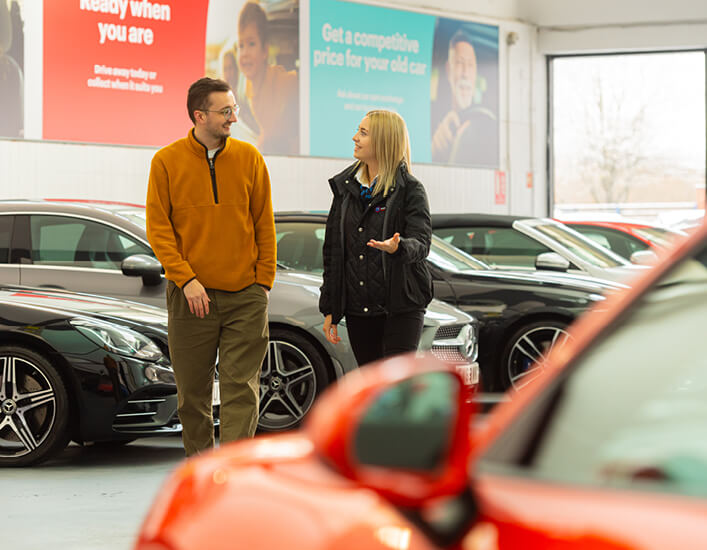 Lock-in your monthly motoring costs
Living costs are on the up – but our fixed-rate car finance plans will let you lock-in your monthly motoring costs for up to five years, leaving you free to focus on bigger things.
Every car and van sold at Motorpoint is available with 12.9% APR finance.
So all you have to do is find your new vehicle and you'll be shown example finance costs. It's that simple.
Low fixed rates
Competitive finance rates of 12.9% APR
Spread the cost
Choose a time period to repay that works for you and lock-in your monthly costs for up to 5 years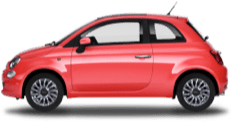 Get approved quickly
Get a competitive quote for your used car finance online, over the phone or in store
What is the best financing option for you?
Hire Purchase monthly payments tend to cost more than PCP payments, as you're paying off the full value of the car. PCP loans, whilst normally lower in cost, tend to come with annual mileage limits. Going over these limits usually incurs a fee per mile.
HP finance is suitable if you're looking to pay off your vehicle by the end of your borrowing term and own the car outright. PCP finance is a good option if you're looking for lower payments or if you don't want to own the car at the end of the term and might consider an alternative vehicle.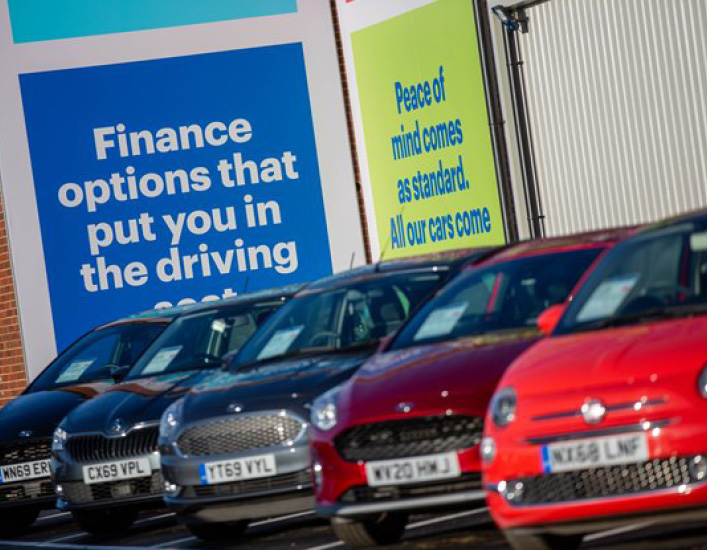 Why finance with Motorpoint?
Financing your car with Motorpoint is easy.
Competitive rates: Benefit from our low rate 12.9% APR.
3 easy ways to apply: Apply for car finance online, in-store or over the phone.
Flexible plans: Find a finance plan that works for you – tailor it to how much you would prefer to pay each month and the amount of deposit you'd like to pay. That said, Motorpoint PCP and HP finance are available with zero deposit!
Fixed rates: Finance your car for up to five years, safe in the knowledge that your interest rate won't change
Your car finance questions answered
In the UK, you must be a resident and at least 18-years old and to be eligible for car finance. Credit scores are also considered, so the better your score, the more likely you are to be approved.
We have a finance calculator on every car advert page. This will allow you to explore your repayment options for that car based on differing deposit amounts and repayment periods.
You can apply for finance either online, in-store or over the phone. We can help you create a plan that meets your needs, answer any questions about any options you may have, and then complete the application for you.
When you apply, we will require employment details, three years' address history, bank account details and a copy of your driving licence.
The decision is normally instant once the proposal has been received by one of Motorpoint's finance partners.
You can settle your account at any time on both Hire Purchase (HP) and Personal Contract Purchase (PCP) agreements.
The cheapest way to finance a car would be with one, upfront payment, as there would be no interest to pay. If this isn't an option, on a monthly basis, PCP is normally cheaper than HP finance. With PCP, there is a balloon payment for the outstanding value of the car at the end of your contracted term.
Financing your car includes the cost of the vehicle itself, plus interest and any charges incurred during the contracted payment term.
Some finance companies may offer to perform a soft check on your finances, which doesn't impact your credit score. This will help you to gauge your eligibility. A full credit check, on the other hand, will be carried out when you apply for finance. Applying for finance a number of times can negatively affect your credit score, as lenders can see this as a risk.
Call 01332 227227 to speak to one of our advisors about our personalised plans, tailored for you.
Find your car on finance that fits your budget