If you need a great all-round car, it's hard to go wrong with an SUV. With a footprint only a little larger than a typical hatchback, these models offer noticeably more interior space thanks to their taller, boxier body shape.
There are other advantages, too. For parents facing a daily battle to get kids into their car seats, SUVs give you more room to move around and mean you don't have to bend down as far as you would with a hatchback.
If you fancy saving money, Motorpoint has a great range of nearly new SUVs for sale. Why not browse our top 10 favourite nearly new SUVs for some inspiration?
1. Ford Kuga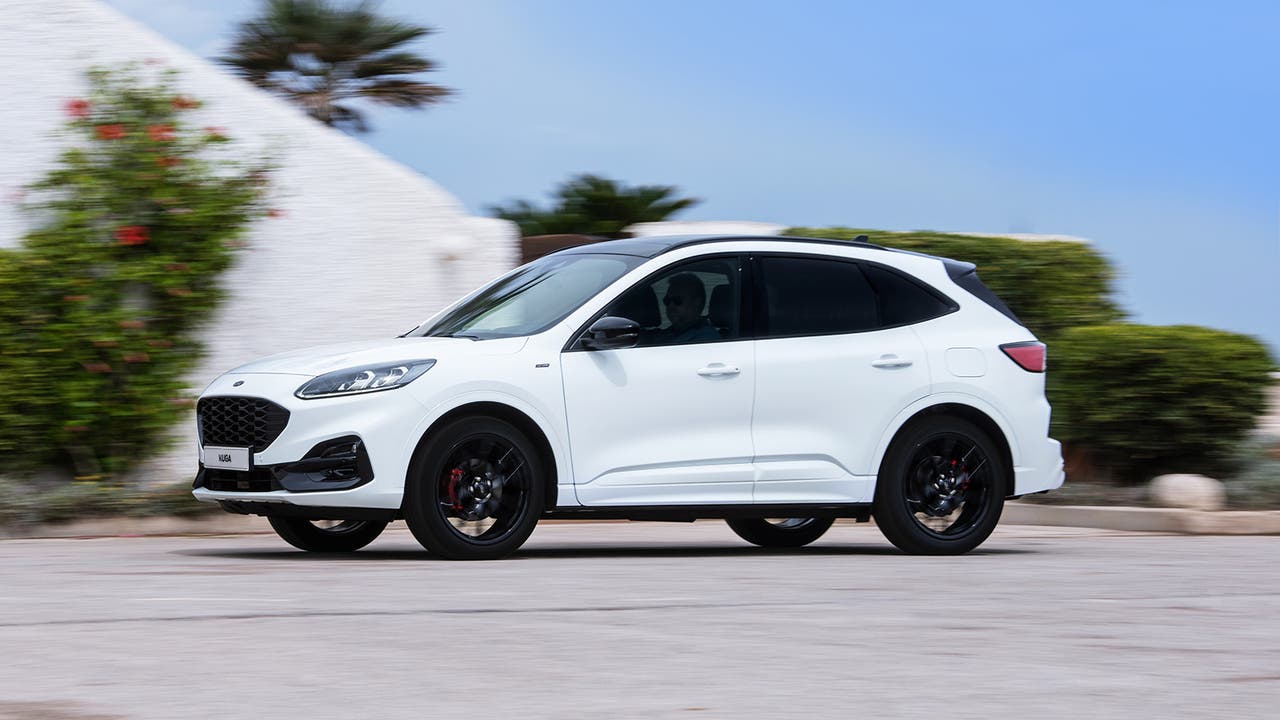 The Ford Kuga has so many talents, it's an easy choice for the number one spot. Nearly new buyers will find both previous and current-generation models for sale, and both offer a practical cabin with space for five adults and enough boot space to swallow pets or suitcases with ease. You also get a mature, composed driving experience that strikes the perfect balance between comfort and keen handling, making the Kuga a pleasure to drive in almost all environments. The cherry on top is the price – nearly new examples of the previous-generation Kuga cost less than £17,000 and current-generation versions are priced from just £20,000, so you get a lot of car for your money.
Shop nearly new Ford Kuga cars for sale
2. Peugeot 2008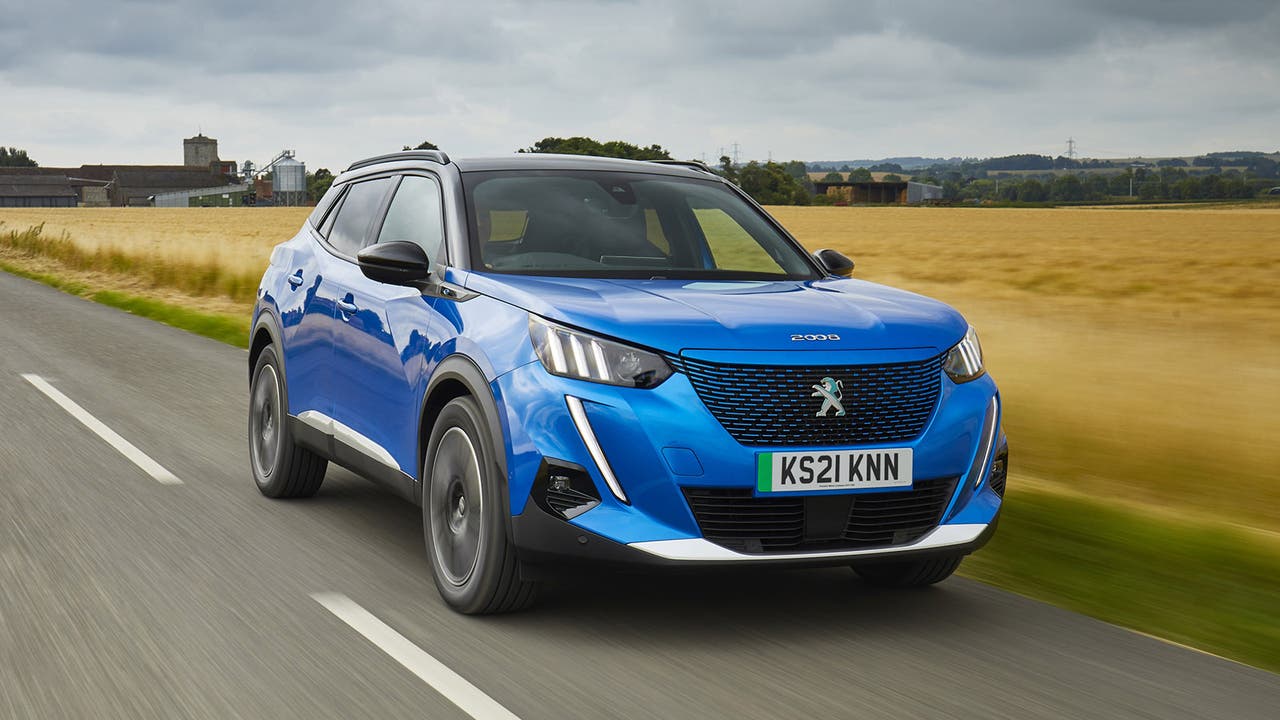 Taking a very close second is the Peugeot 2008. While its predecessor was practical and comfortable, the 2019-onward version brought a much-needed helping of style to the mix. 2008 owners get a reasonably spacious cabin that's just the right size for small families – packed with neat styling and functional touches to make transporting the relatives that little bit easier. The 1.2-litre turbo petrol engine is efficient and helps the 2008 feel pleasingly relaxed at higher speeds, and the unusually small steering wheel makes manoeuvres a little easier. Nearly new examples are available for less than £19,000.
Browse our selection of nearly new Peugeot 2008 cars
3. Nissan Qashqai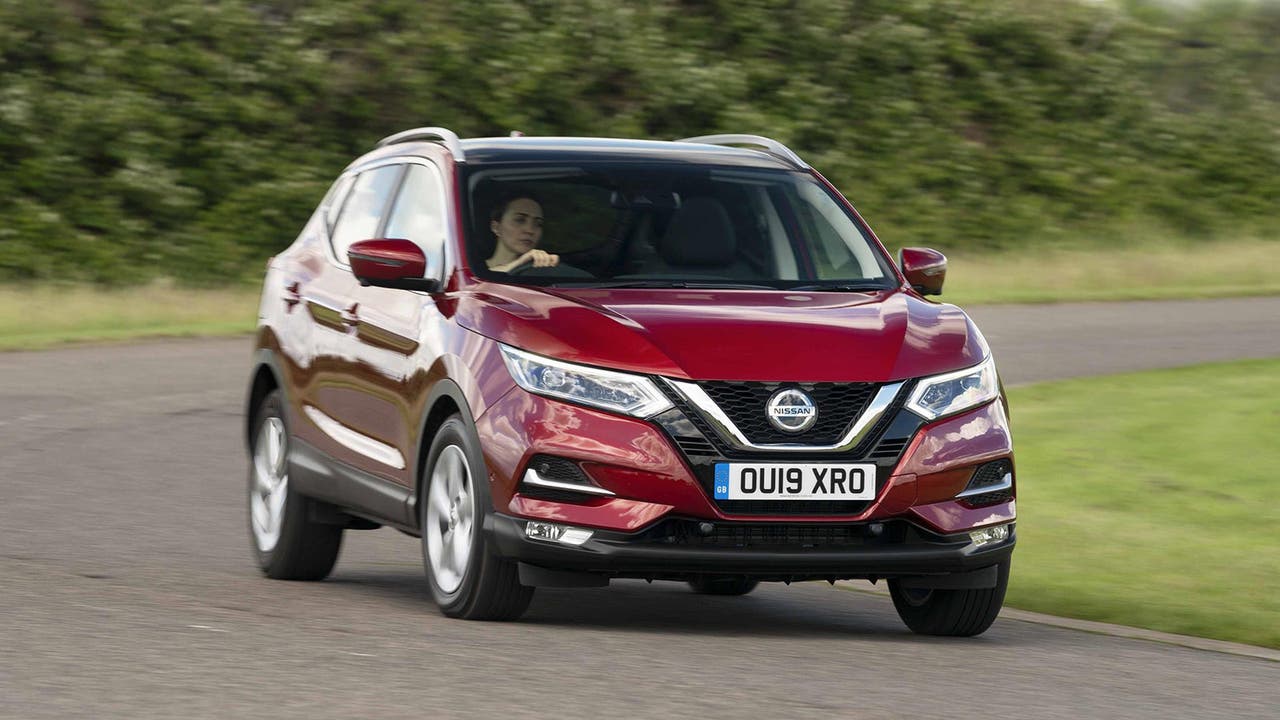 Nissan has recently introduced a new version of the Qashqai, so nearly new buyers will find that model starting from around £25,000 and previous-generation cars costing less than £14,000. Whichever version you pick, you get a spacious cabin with an easy-to-use dashboard and all the on-board technology you'd expect. Where some SUV rivals have been tuned to feel firm and sporty, Nissan has taken the refreshing route of focusing on comfort, so the Qashqai has soft suspension to make long journeys easier. With its low price point, the previous-generation Qashqai, in particular, represents sensational value for money.
Take a look at nearly new Nissan Qashqai cars for sale
4. Volkswagen Tiguan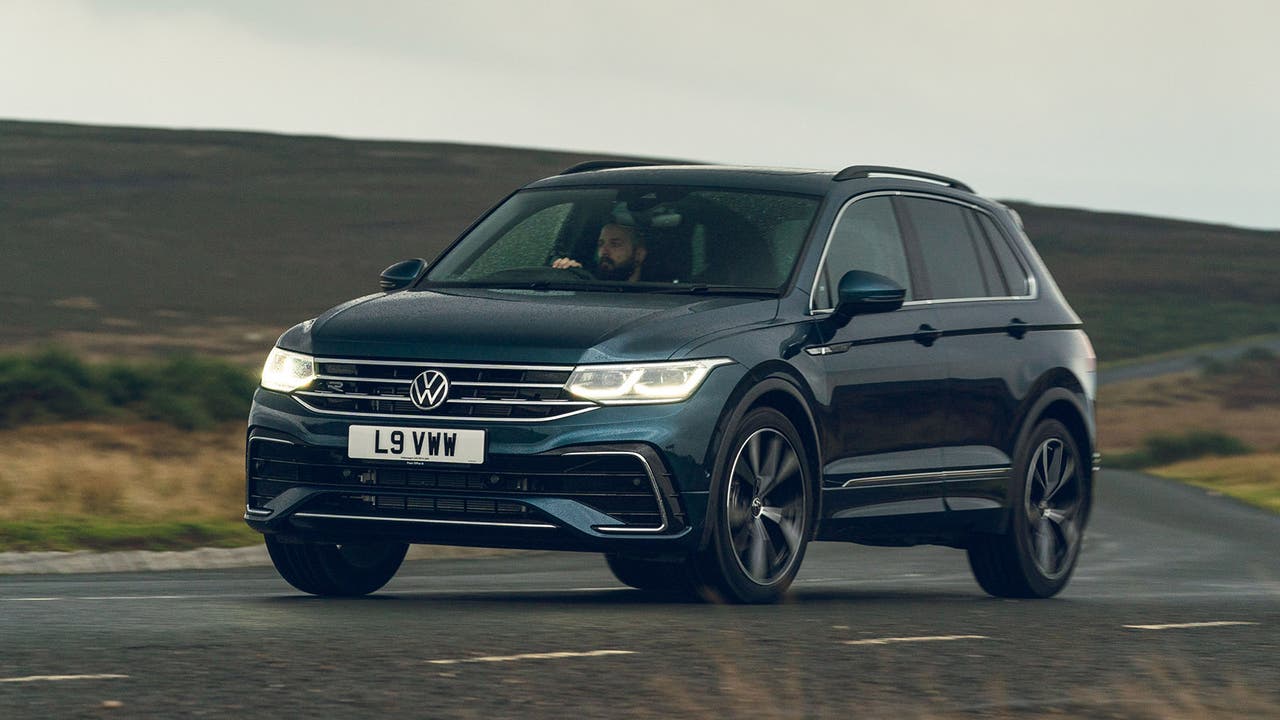 If you want an SUV that just does everything well, look no further than the Volkswagen Tiguan. This spacious five-seater is more than a match for families with kids, allowing plenty of space to convince wriggling children into their car seats. Plus, the boot can easily fit pushchairs, luggage or pets without complaint. It's not just practicality where the Tiguan excels, however – you get a smooth, refined driving experience, with light, accurate controls, a choice of efficient, responsive turbocharged engines, and that unmistakeable feeling of VW quality. Nearly new buyers will find Tiguans available from around £20,000.
Check out nearly new Volkswagen Tiguan cars
5. Citroen C5 Aircross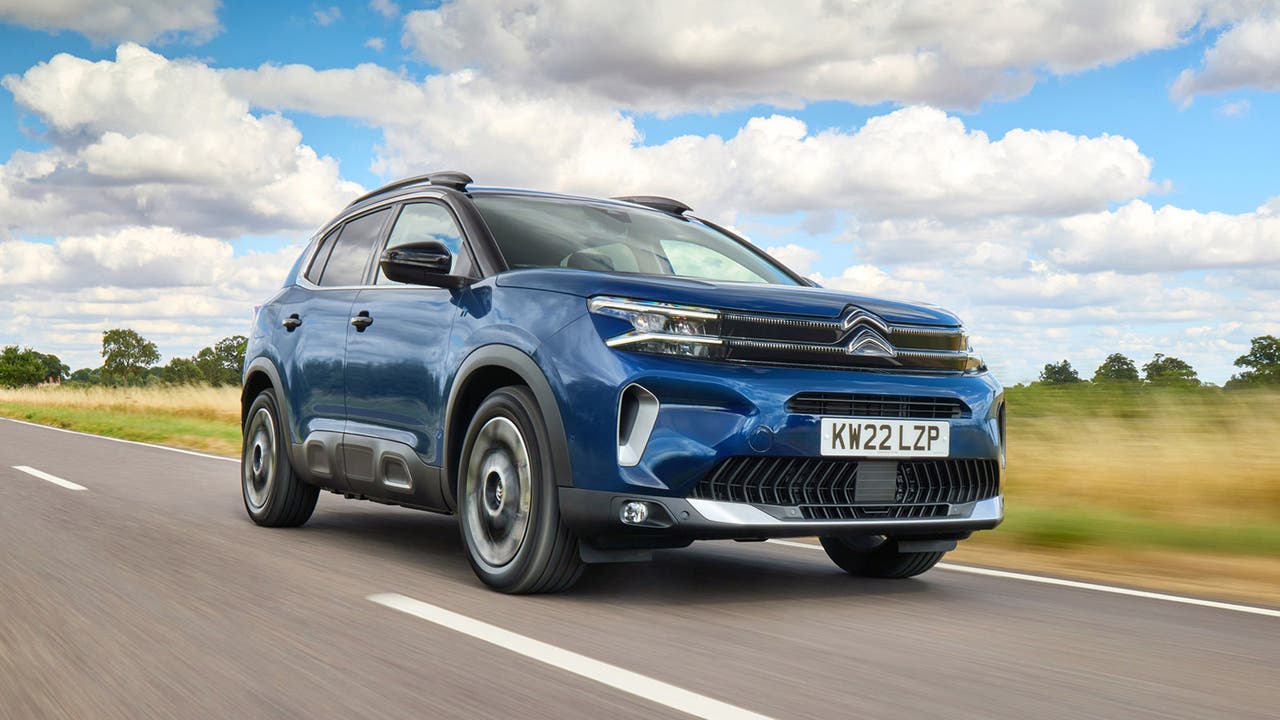 The Citroen C5 Aircross is the largest SUV the French brand sells in the UK and, with nearly new examples costing less than £17,000, it represents brilliant value for money considering how spacious this model is. Front-seat occupants get a commanding view ahead but the car's showpiece is the three individual rear seats, making the C5 Aircross a fantastic option if you need to fit three child seats on the rear row. The large boot makes carrying cargo easy and, despite its affordable price, you get quirky styling touches inside and out to help the C5 Aircross stand out on the school run. Also consider the equally affordable Vauxhall Grandland X, which shares parts and engines with the Citroen.
See a choice of nearly new Citroen C5 Aircross cars
6. Hyundai Tucson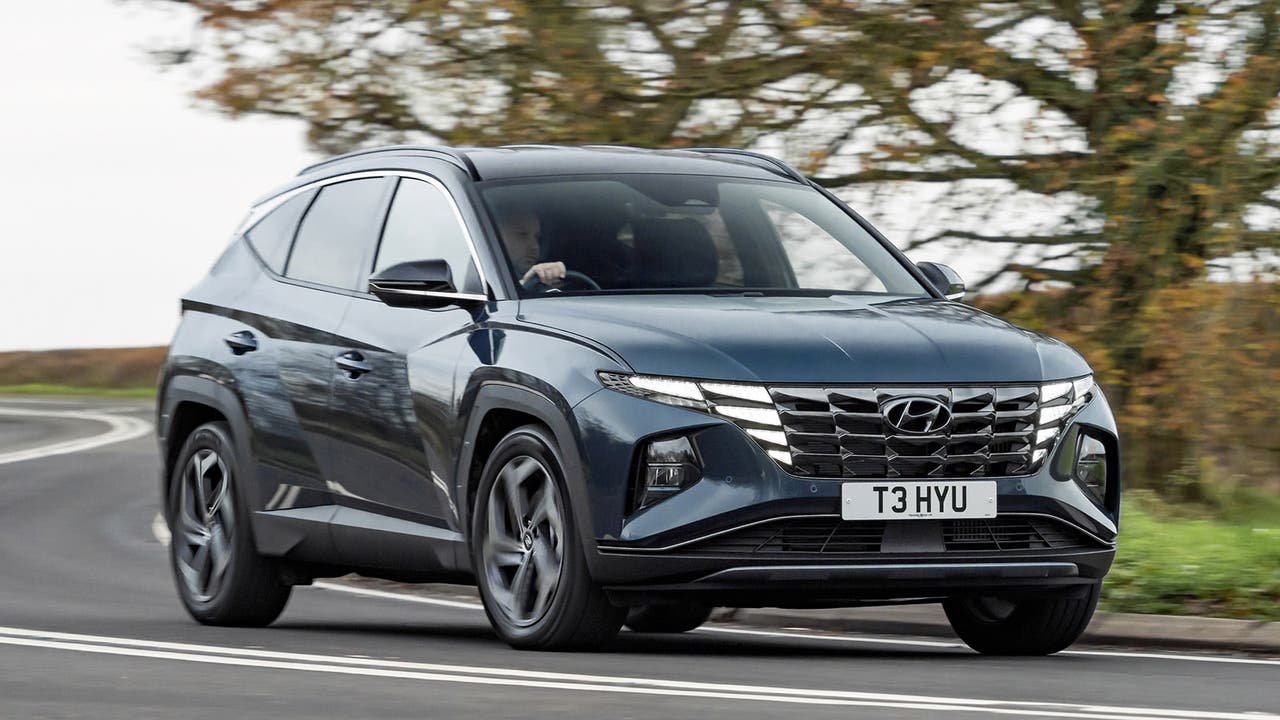 Hyundai was once known for budget cars, but the brand now has a tech-packed lineup that gives you the experience of owning a much more premium car without the price tag. The Tuscon SUV is a great example, with a stylish cabin built from premium materials and bold, faceted bodywork to help mark it out from the ranks of lookalike SUVs. Smooth, efficient hybrid petrol engines are available across the lineup, with the plug-in hybrid offering nearly 40 miles of electric running, and a brutish 265hp when you put your foot down. The most recent Tucson can be bought nearly new from around £26,000, or you'll find the equally talented previous model available nearly new at around £17,000.
Shop nearly new Hyundai Tucson cars
7. Ford Puma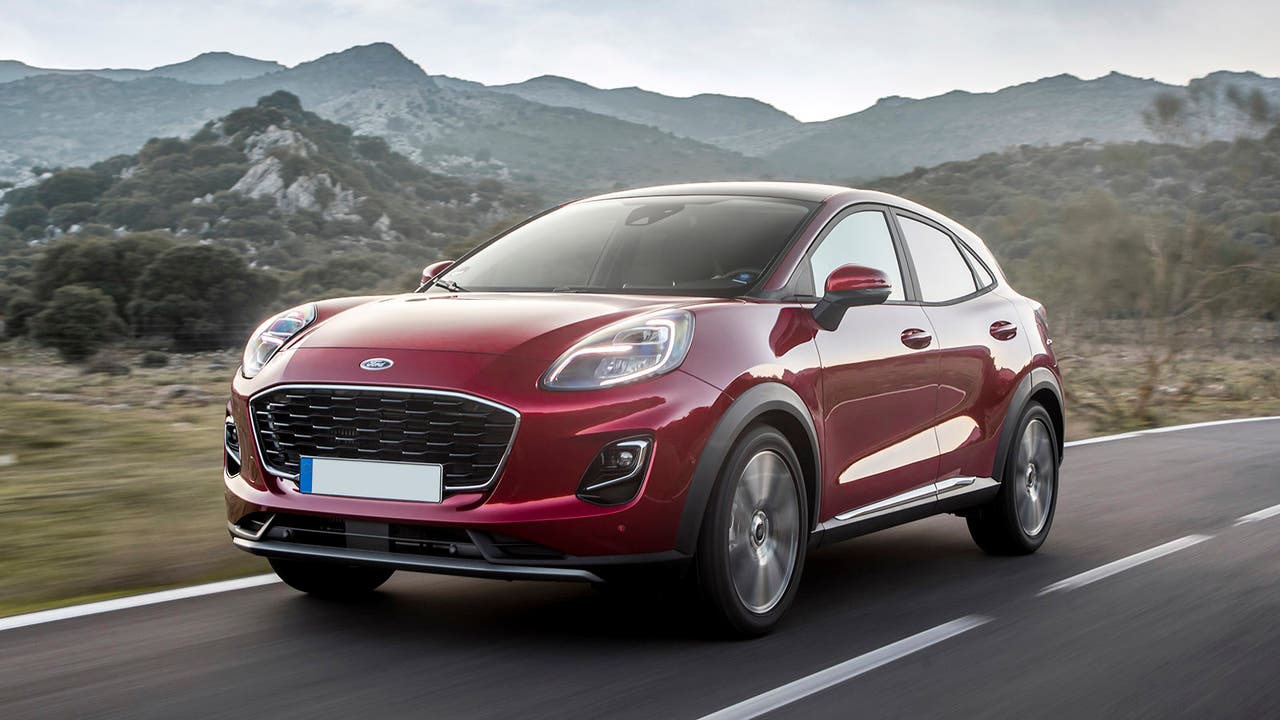 If the Kuga above is a little too large for you, check out the Ford Puma compact SUV. This city-friendly model isn't that much larger than a Fiesta hatchback on the outside but gives you a bit more cabin space in the boot and the back seats. Like its big sibling, the Puma has an excellent driving experience, with direct controls, fantastic manners over even the bumpiest road surfaces, and frugal turbo petrol engines. Nearly new examples of the Puma have now dropped below £19,000, representing a significant saving compared with buying brand new.
View our choice of nearly new Ford Puma cars
8. Kia Sportage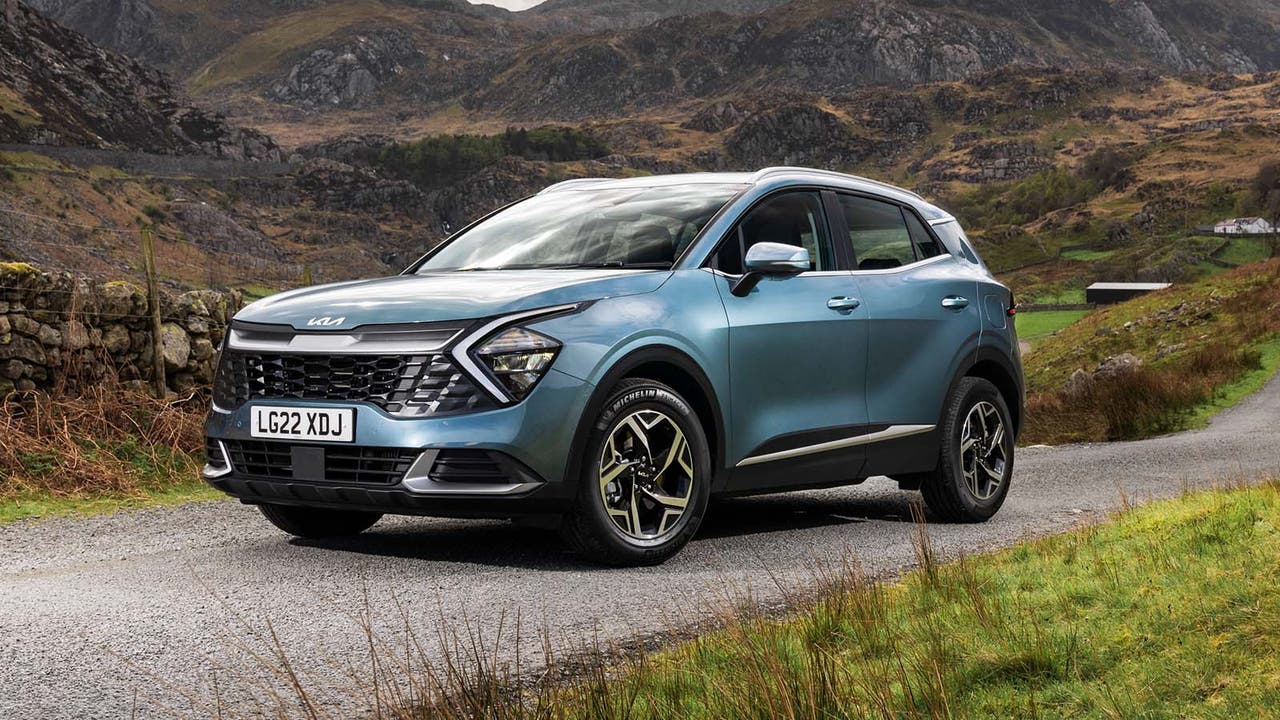 The Sportage is Kia's sibling version of the Hyundai Tucson and shares many parts and engines. While the Sportage and Tucson have more similarities than differences, Kia's competitor is fractionally sportier to drive and tends to cost ever so slightly less to buy. Nearly new buyers will find both current and previous-generation versions of the Sportage for sale, with the latter priced around £18,000. Among the many plus points of Sportage ownership is Kia's excellent seven-year factory warranty, which offers you a little more peace of mind as a used-car buyer.
Browse nearly new Kia Sportage cars for sale
9. Mercedes GLC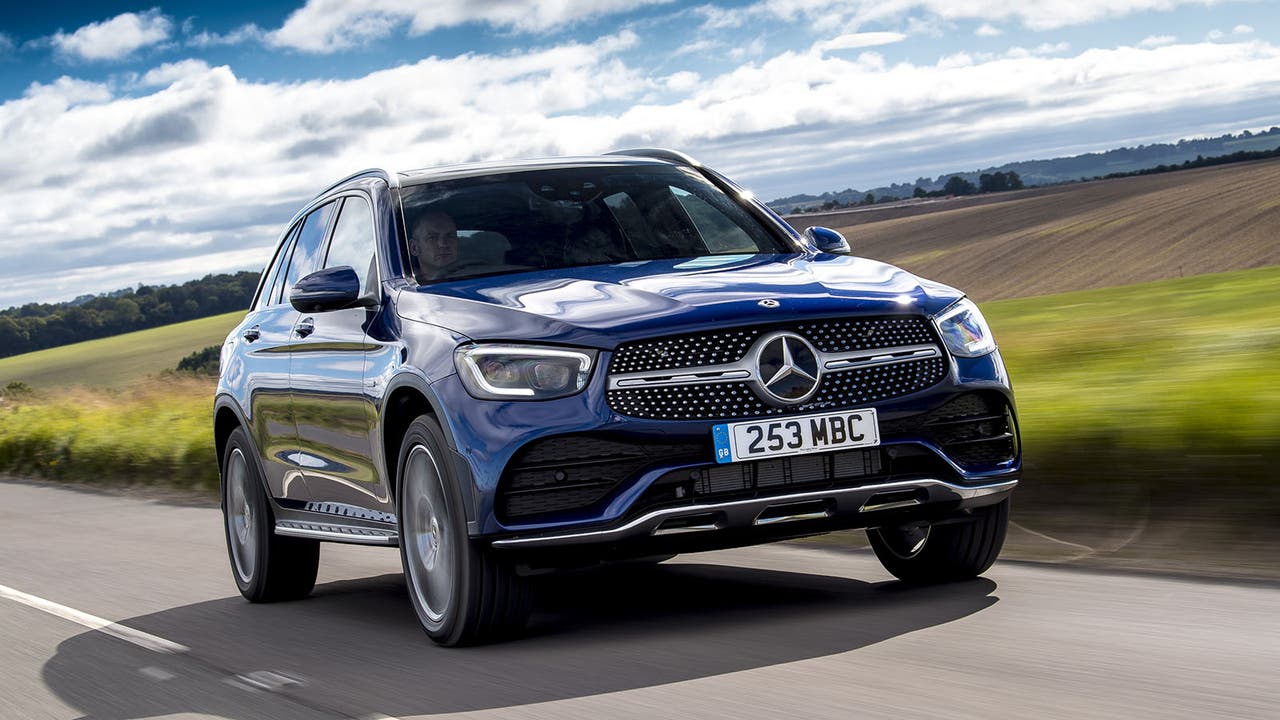 If your budget is a little bigger, consider a nearly new example of the Mercedes GLC. This mid-sized SUV is loosely the same size as a C-Class but has a little more head, shoulder and legroom for passengers thanks to its larger body, plus a more practical boot. All the other details you'd expect from a car with the three-pointed star are present and correct – a luxurious cabin trimmed in premium materials, a choice of strong turbocharged engines, and the latest technology baked into the dashboard. Nearly new examples of the GLC are available from around £30,000, making this a relatively affordable route into Mercedes ownership.
View nearly new Mercedes GLC cars
10. BMW X5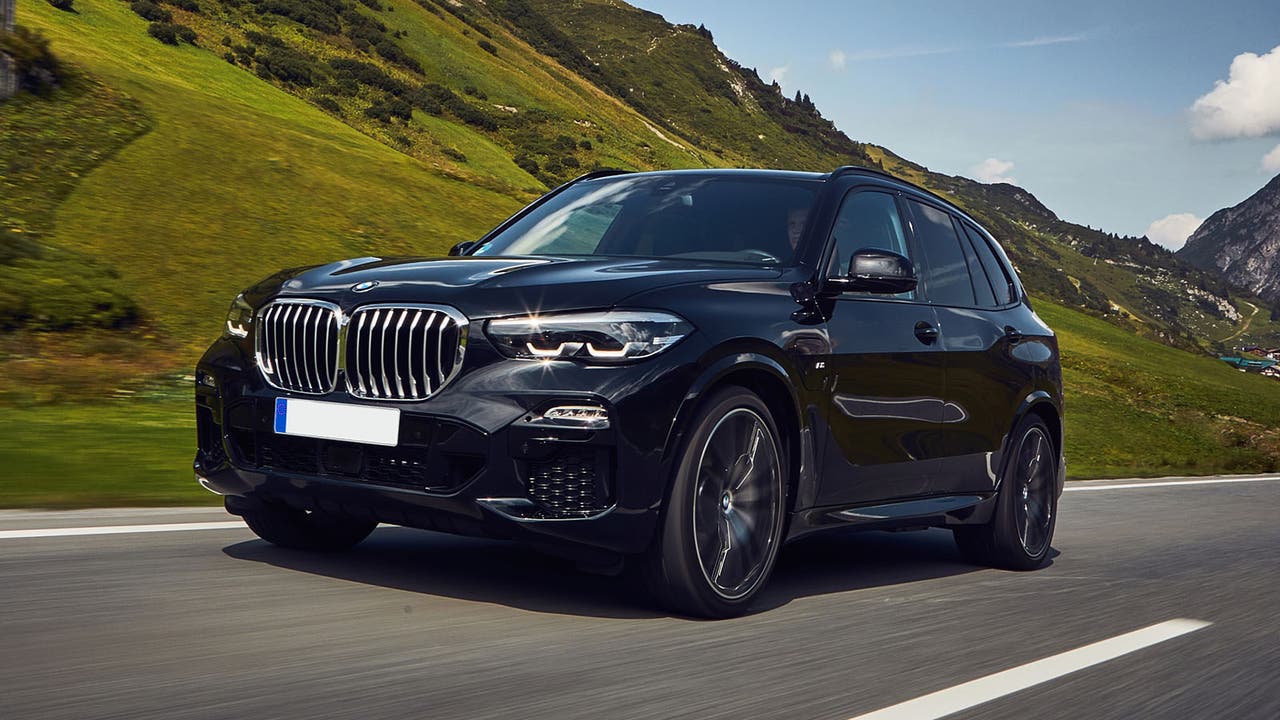 You'd struggle to argue the case that the BMW X5 represents good value for money. However, if your budget can stretch to a nearly new example priced from £48,000, you'll be getting one of the most accomplished and luxurious SUVs currently on sale. That price gets you a huge cabin trimmed in exquisite materials, plus a choice of powerful engines to make long journeys fly past in the blink of an eye. What's more, if you take an X5 down a twisty back road, you'll find that it's far grippier and more agile than any car this size has a right to be, making it surprisingly fun to hustle down your favourite road.
Check out nearly new BMW X5 cars for sale
Found the perfect SUV for you?
Browse Motorpoint's huge range of nearly new cars to find your perfect match. If you're after some more inspiration, take a look at our picks for the best family SUVs or, to cut your fuel bills, see our list of the best hybrid SUVs.