Need to give a lift to a whole volleyball team? Here are the top 10 7-seat SUVs to pick this year
While an MPV – or, better still, a van-based MPV – is the ultimately practical way to transport seven people, the current cohort of seven-seat SUVs are arguably more stylish and rugged-looking, without skimping too much on space for people and things.
These three-row SUVs are also more likely to come with four-wheel drive, so they'll be better if you need off-road capability, wet-weather confidence or a big towing capacity. We've listed 10 of the best seven-seat SUVs, all of which are usually available from Motorpoint with low mileage and warranty cover included. And, whether your budget is Sainsbury's or Selfridges, you'll find a great SUV for your needs.
1. Skoda Kodiaq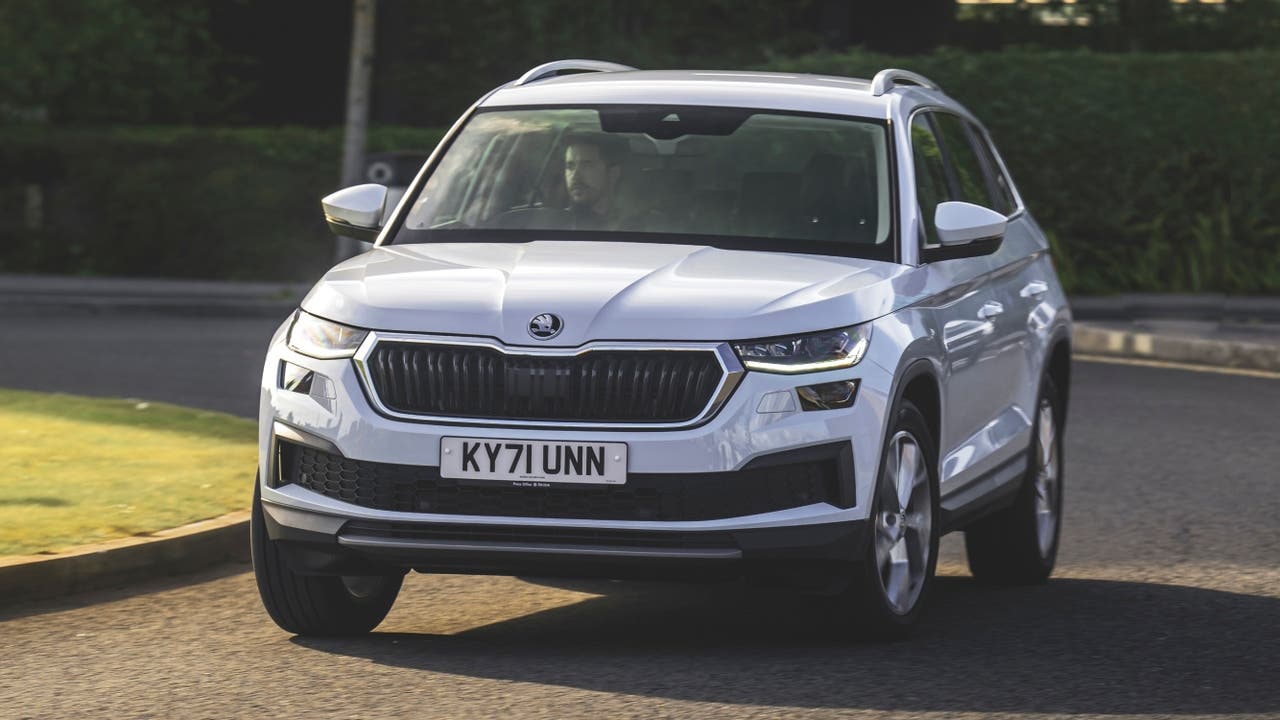 A new Skoda Kodiaq is just launching but the outgoing one is still one of the very best three-row SUVs on the market. Its styling is smart and restrained, which continues inside – it's logical and functional rather than overly flamboyant, but it's a doddle to use and to live with. Build quality is a highlight, as is the long list of standard equipment. Speaking of specification, entry-level SE and SE Drive trim levels don't get seven seats as standard, but three rows of seats are fitted on every other Kodiaq. You can fit adults in the pop-up third row for short journeys and, with all seats up, there's still a boot big enough for a couple of large suitcases and soft bags.
You'll need to look elsewhere for hybrid or electric power, but the Kodiaq's petrol and diesel engines are familiar and are well suited to Skoda's biggest model. Four-wheel drive is available if you need all-weather grip or a two-tonne towing capacity.
2. Peugeot 5008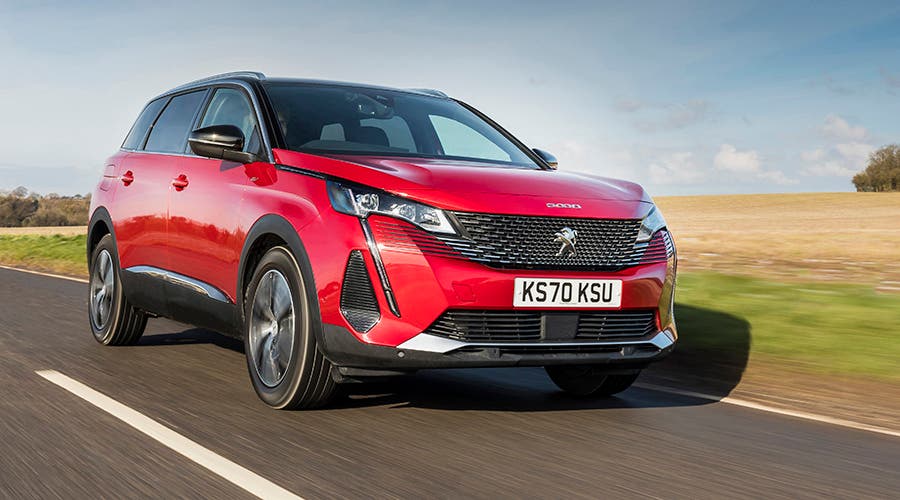 Rather than just being a stretched 3008, the Peugeot 5008 has a trick up its sleeve – three individual middle-row seats, each with their own set of Isofix mounting points. The boot is a little small with all seven seats up, so you might not want to use it as a seven-seater every day, but think of it as a versatile 5+2 seater with a huge boot and the 5008 has the substance to back up its smart Gallic style.
3. Audi Q7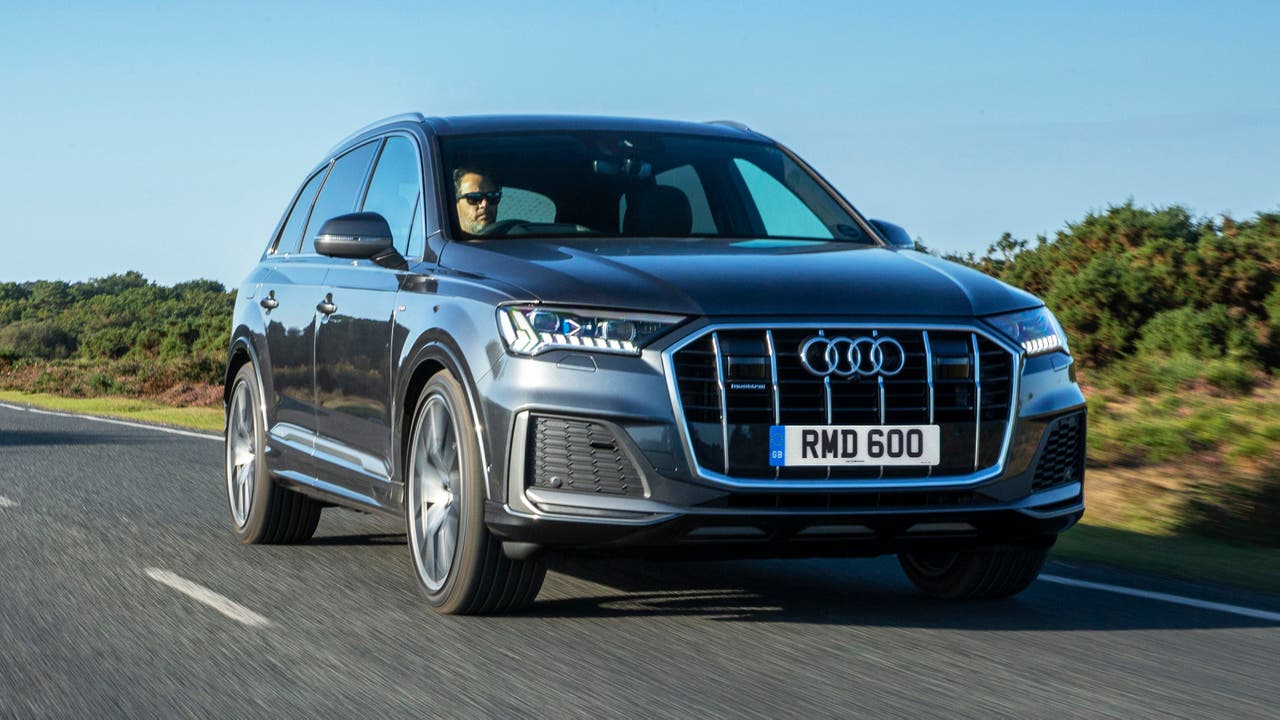 Few cars come close to the versatility, space and luxury that the Audi Q7 offers – if you can afford it, it's a top family option. With six Isofix points – count 'em if you're bored – a Q7 could make a school bus service obsolete. Practicality might be top notch but Audi hasn't skimped on interior quality – the Q7 has the same luxury trimmings as its most expensive models. Which will make the thought of a toddler's jam-covered hands touching every surface even more horrifying.
Whether you're chomping up motorway miles, heading cross-country or towing a large trailer or horsebox, the Audi Q7 takes it all in its long stride.
4. Kia Sorento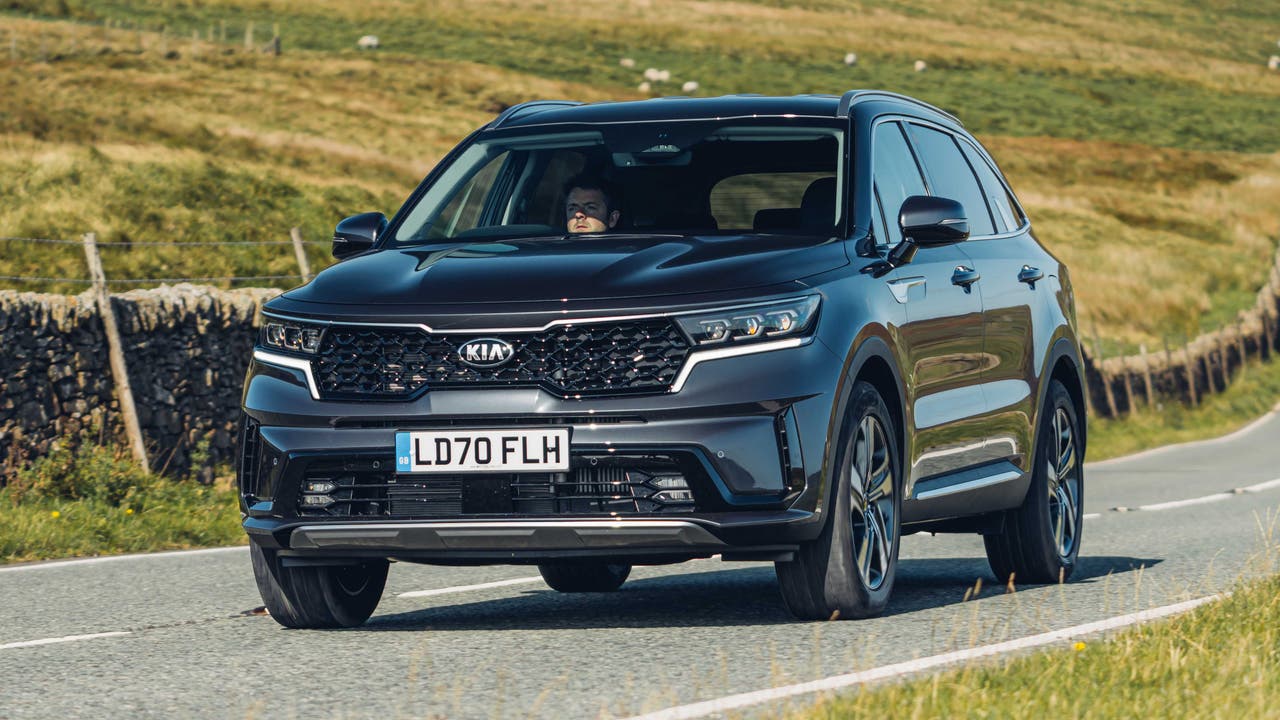 The commanding Kia Sorento might be one of the Korean brand's most expensive cars, but it still offers great value for money. Its spacious, premium interior could have been taken straight out of a BMW or Audi, with crisp screens, solid controls and soft leather. There's plenty of space in the second row, and adults should be happy enough in the rearmost seats on occasion. Handily, the third-row seats both have Isofix points, and there are four sets of points in total. Most Sorentos come with a brawny diesel engine but there are also petrol-powered hybrid and plug-in hybrid options – and all get seven seats as standard.
5. Land Rover Discovery Sport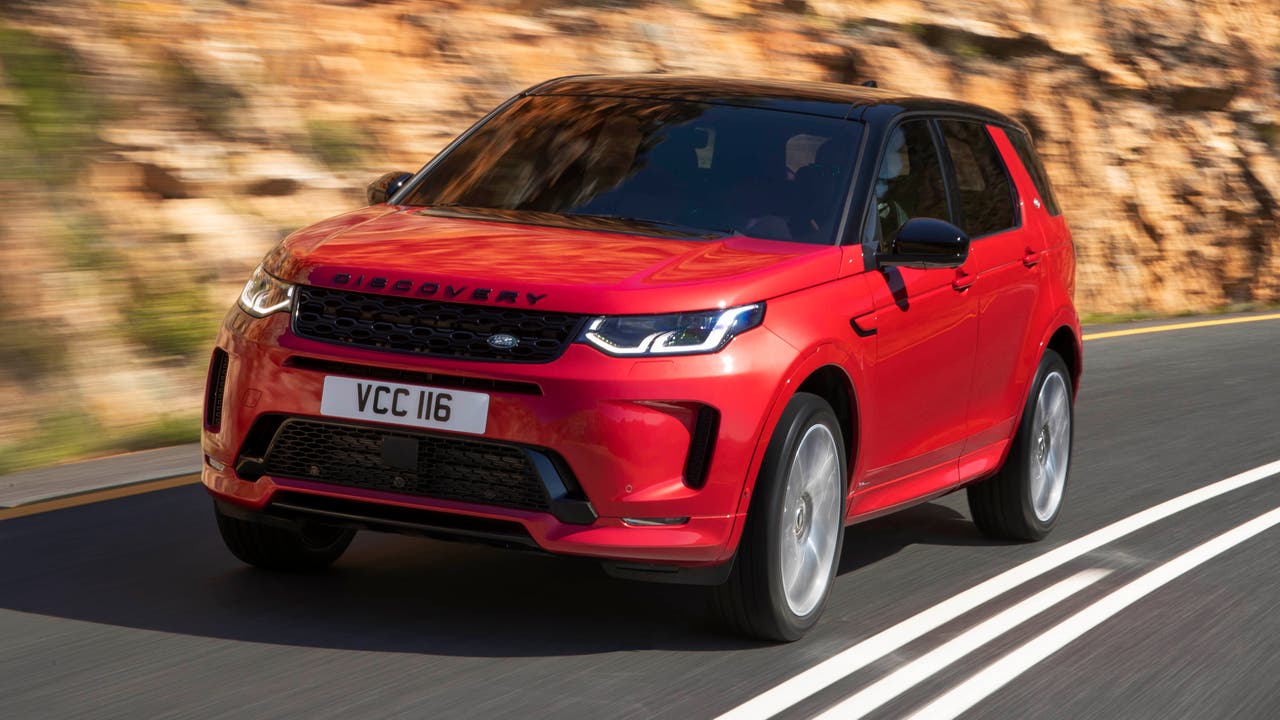 As it's slightly shorter than other SUVs on this list, the Land Rover Discovery Sport's third row of seats is best suited for children. But it's almost unique among medium-sized SUVs which are usually five-seaters, so it's a useful option if you don't want a vast car and only need the rearmost seats every now and then. Many Discovery Sports only have five seats so make sure you're getting one with the seven-seat option if you need it, and the ones that do have the extra seats also have sliding second-row seats and rear USB ports.
Even though it's the smallest Land Rover model, the Discovery Sport is still available with four-wheel drive and an arsenal of off-road tech – so this is a top choice if you're going to be heading away from asphalt roads.
6. SEAT Tarraco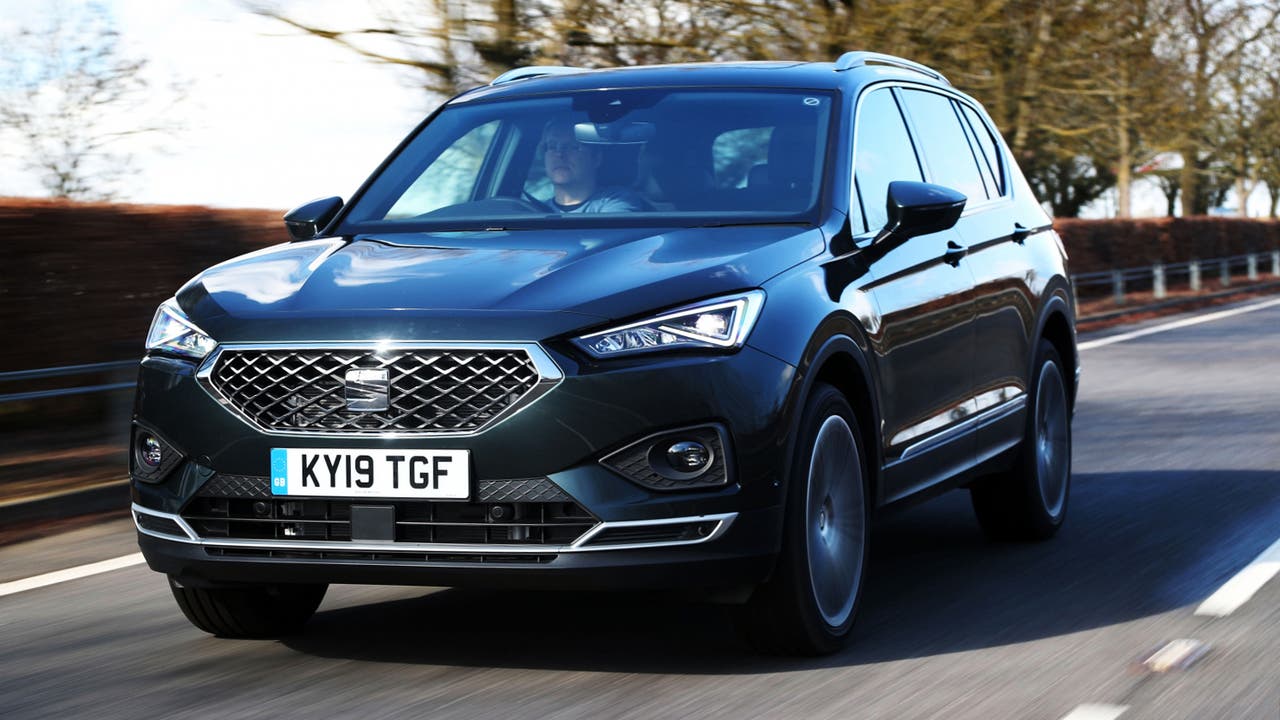 Under the skin the SEAT Tarraco shares a lot of parts with the Kodiaq above, and pretty much everything we wrote about the Skoda also applies here. The Tarraco is a touch sportier than the Kodiaq, making it a bit more fun to drive, although that won't matter too much in a practical family bus. There's more than enough space in the middle row of seats and a good amount of third-row space for children, or you can flip the sixth and seventh seats down for a huge 700-litre boot.
7. Mercedes GLB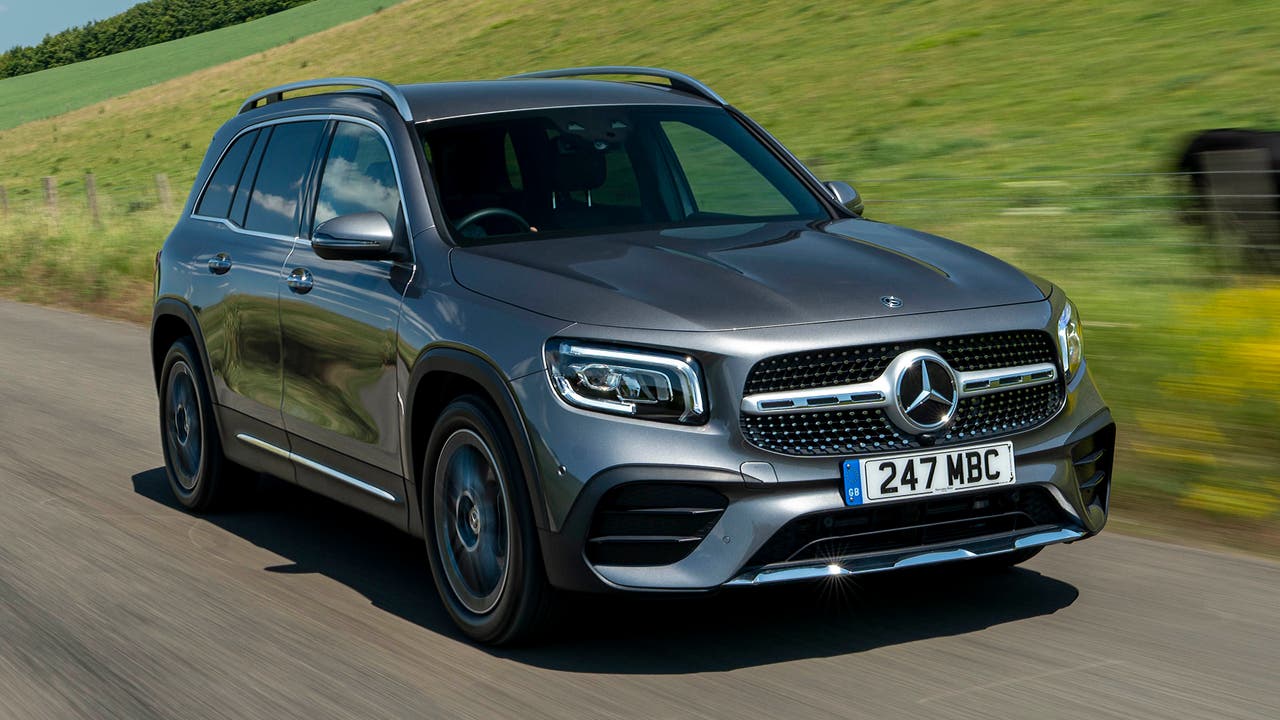 Boxes are great for carrying things – and, in this case, people. The Mercedes GLB's boxy silhouette maximises the interior space on offer, and Mercedes has managed to squeeze in a third row of seats. And they come with Isofix points, too, giving you a grand total of four. Given its smallish size, you can basically carry either passengers or luggage, but standard-fit roof rails mean you can add a roofbox if you need storage space and room for seven people.
The GLB is available with petrol or diesel engines, and four-wheel drive is available on some versions if you need it. Alternatively, there's the fully electric Mercedes EQB, which shares the GLB's qualities with the addition of a smooth, zero-emission powertrain.
8. Nissan X-Trail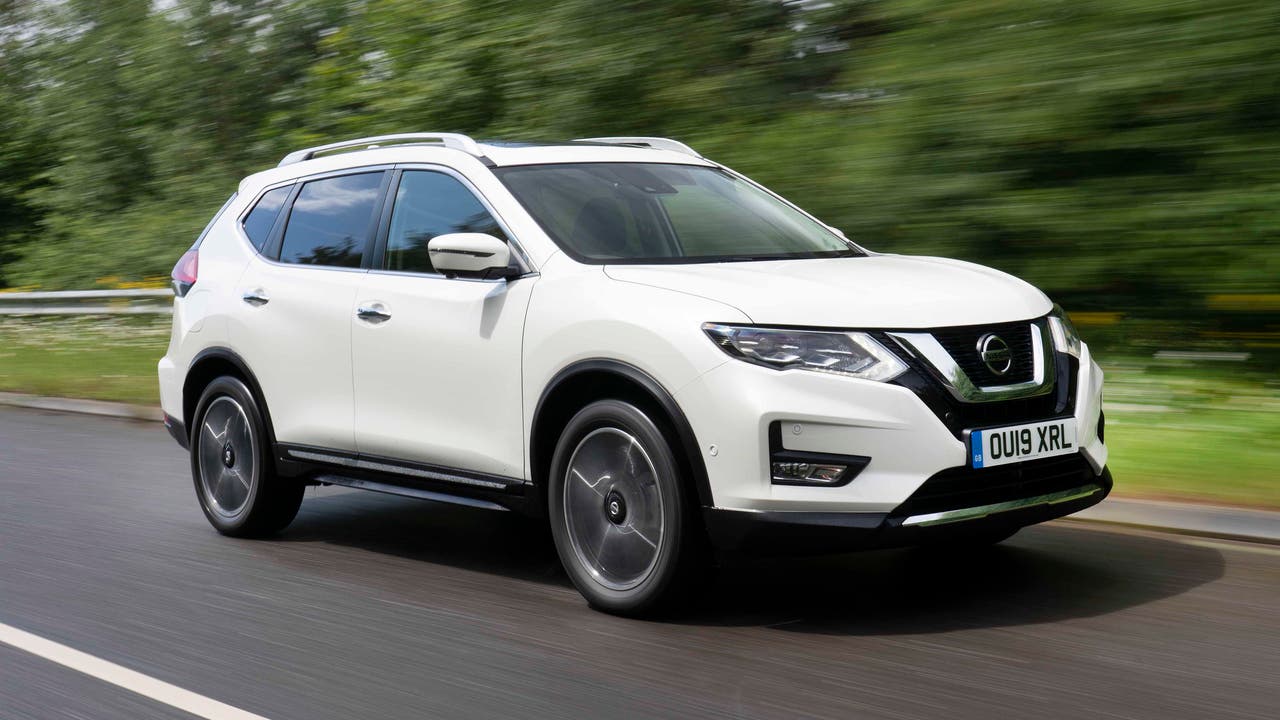 On the face of it, the Nissan X-Trail seems like a stretched Nissan Qashqai – and that's not a bad place to start for a family SUV. There's plenty of kit to keep adults and kids entertained, with even low-to-mid spec Acenta featuring a reversing camera, cruise control, DAB radio and sat nav. The X-Trail is a rugged-feeling beast and can come with four-wheel drive, which you don't get on the Qashqai. Considering its size and equipment levels, the X-Trail comes across as good value for money.
9. Volvo XC90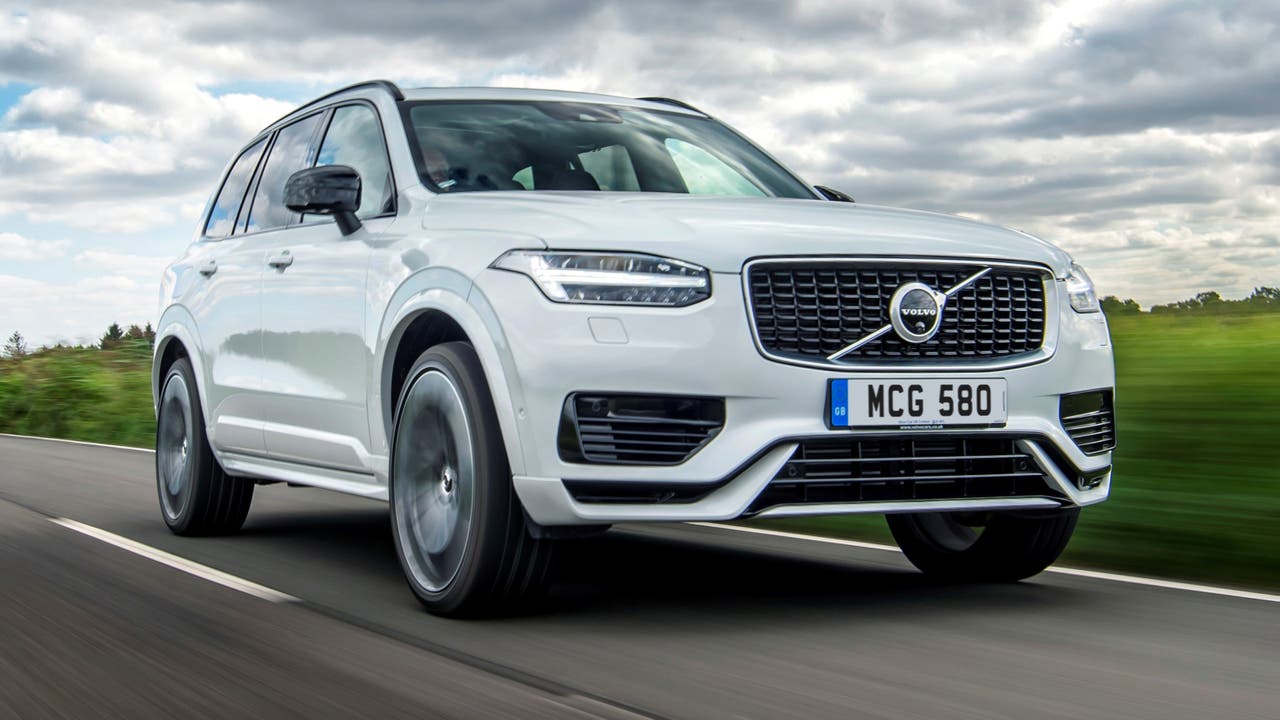 Sitting at the top of Volvo's engine-powered range, the Volvo XC90 is still one of the top choices for well-heeled family SUV buyers. It's one of the few seven-seat SUVs to offer enough space for adults in the rearmost seats, so you could use them every day if you had to. With all seats filled, the boot is still a generous size and will be more than big enough for a weekly shop or a few suitcases. The XC90 also offers a calming interior, a choice of powerful petrol, diesel or hybrid engines, and a stonking towing capacity.
10. Volkswagen Tiguan Allspace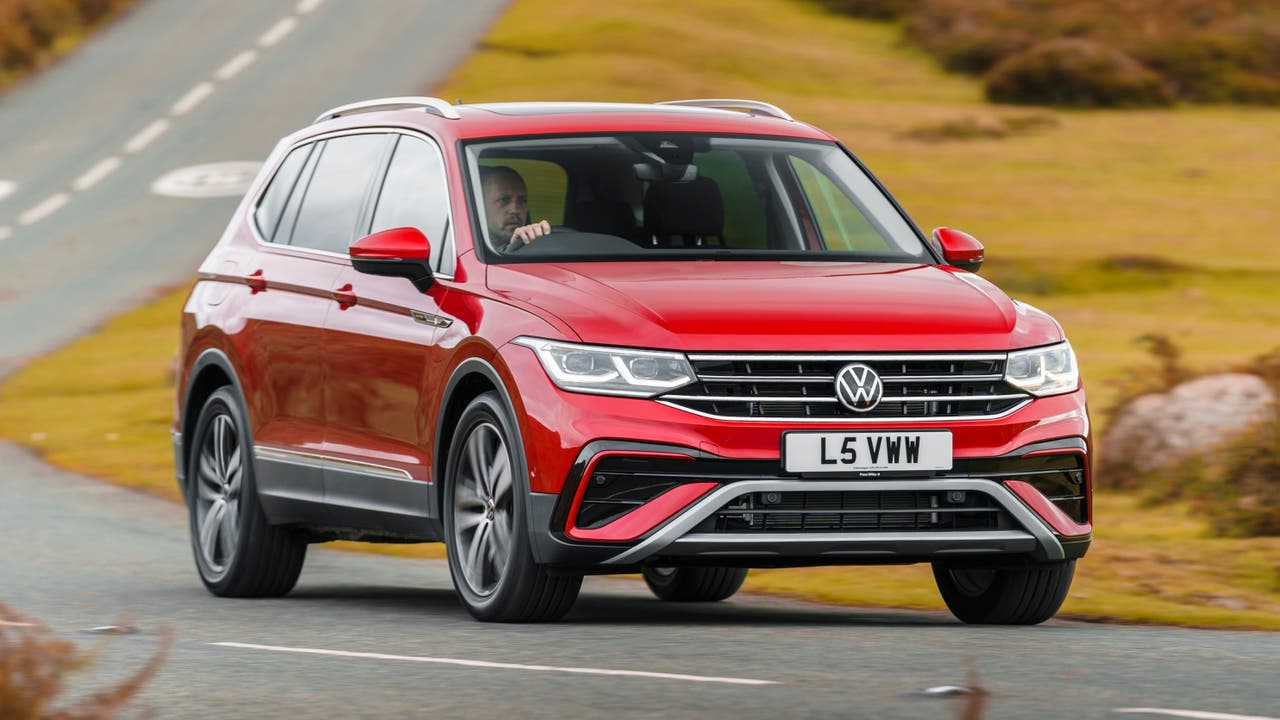 The five-seat Volkswagen Tiguan is a grown-up and unflappable family SUV, and the Tiguan Allspace simply adds an extra dollop of versatility. Its third-row seats are great to have when you need them, or you can fold them down to increase the boot space to an impressive 700 litres. Like the regular Tiguan, the Allspace comes with a choice of dependable petrol and diesel engines, and offers the option of four-wheel drive.
Find your ideal 7-seat SUV
Click on the links above to browse our exciting range of seven-seat SUVs, or check out every used seven-seat car we have in stock here. All our used seven-seater cars come with low mileage and warranty cover included for peace of mind.