You can't be horsing around when it comes to going to pony club or showjumping events – you need a suitable car or truck. Here are 10 of the best choices
Almost 400,000 UK households own a horse. If you're one of them, or you're planning to become a horse-owner, then your equestrian hobby will probably dictate what vehicle you buy. We're not talking purpose-built lorries for pampered ponies here – instead, we'll focus on the best cars for towing horses. If you have one or two horses, a car and horsebox is likely to be the cheapest and easiest option.
The first consideration is towing capacity. For horses, you'll need a car or pickup with quite a large maximum braked towing weight. Let's say your horse trailer weighs 900kg before you add in two 500kg horses and 100kg of kit. At the very least, you'll need a car with a 2,000kg towing capacity. That's why the majority of these cars on this list can manage at least 2,500kg – some large 4x4s can tow as much as 3,500kg.
While four-wheel drive isn't specifically a necessity to tow a horse trailer, it's likely that you'll end up off road or on muddy lanes with your horse. So all our picks have four-wheel drive either as standard or as an option. Handily, they're all large cars with plenty of space for people and horse gear.
It's worth noting that some of these cars may need towbars or towing packages fitted at the factory, so check that a towbar can be retrofitted if you're looking at a used car without one.
Volkswagen Touareg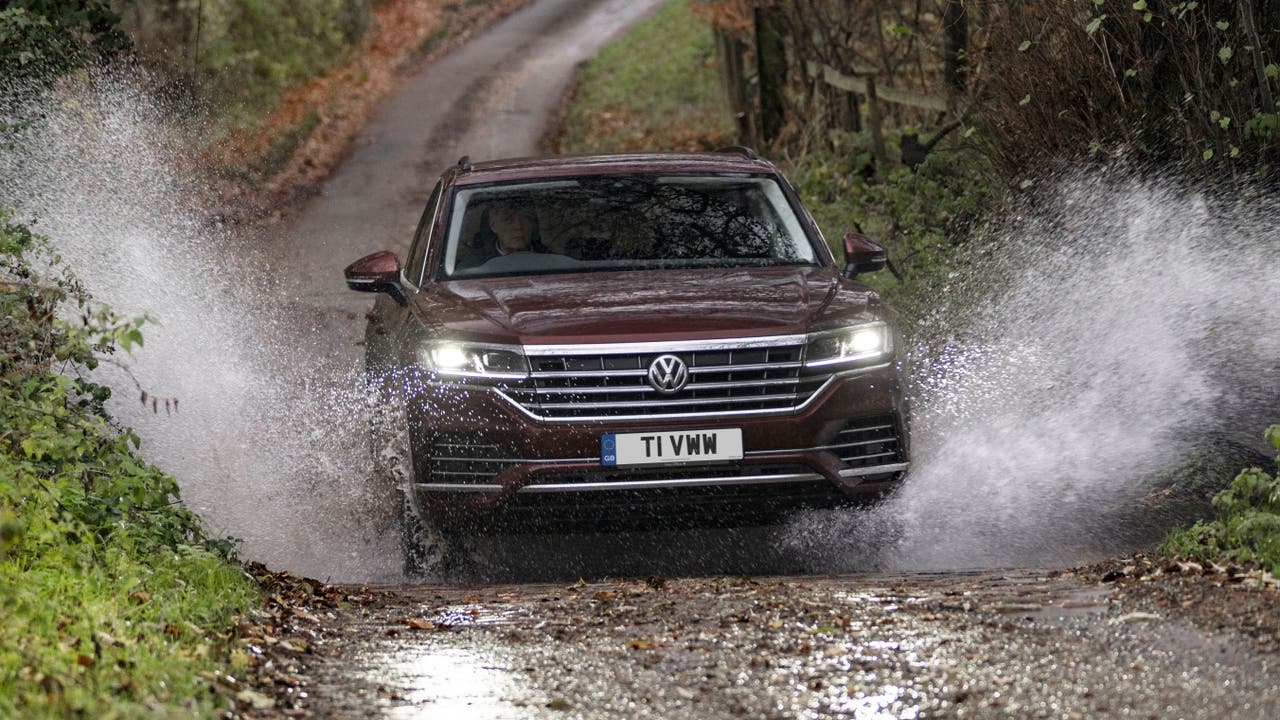 Maximum towing capacity: 3,500kg
Volkswagen's range-topping SUV is really impressive, both as a tow car and as a posh family car. Whether you pick the 3.0-litre V6 diesel or the same-sized petrol, you'll get an automatic gearbox, four-wheel drive and a huge 3,500kg towing capacity. With a reassuring feeling of stability and a vast reserve of power, the Volkswagen Touareg makes light work of towing a horse box. You may not even notice the weight of the horse box on the back – just don't forget it's there!
SsangYong Rexton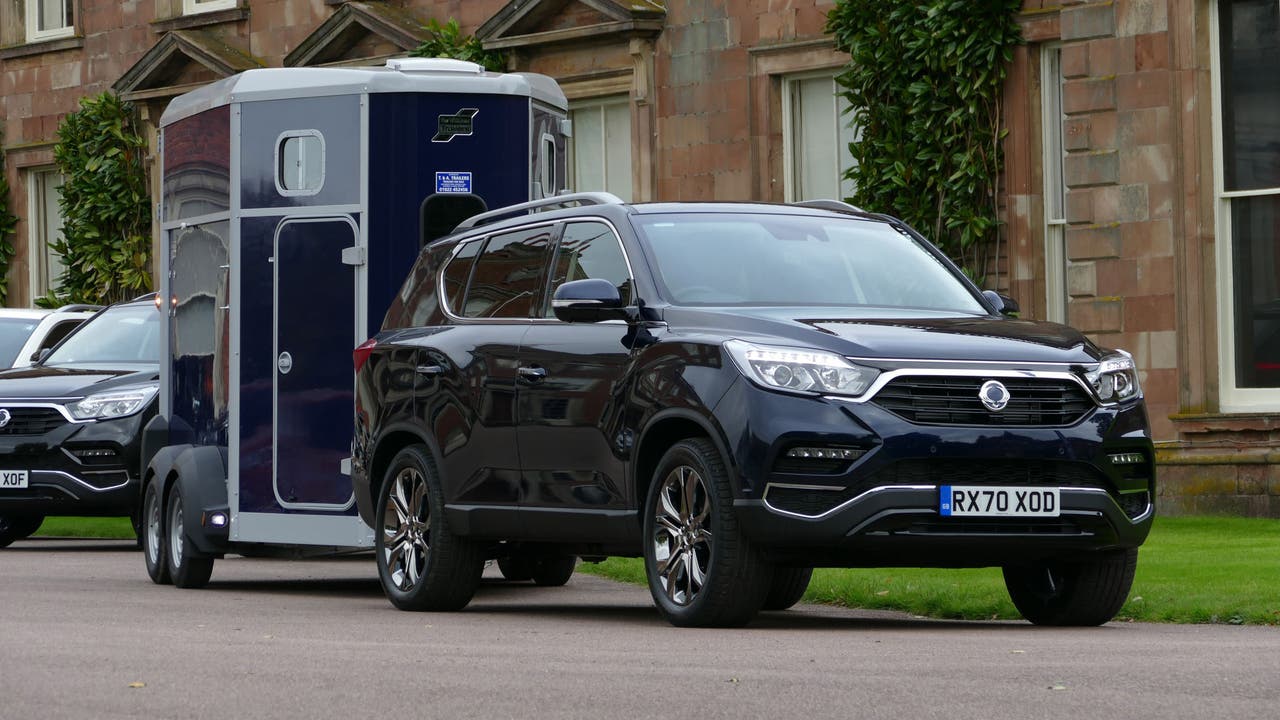 Maximum towing capacity: 3,500kg
The SsangYong Rexton might not have a premium badge, but that's about the only thing it's missing. It's ideal for horse owners, with its unbeatable towing capacity, industry-leading warranty and rugged feel. Being based on the Musso pickup truck, the Rexton feels a little more agricultural than some of the premium SUVs we've included on this list, but the upshot is great off-road capability. You still get plenty of technology, all at a price that handily undercuts most rival 4x4s.
Ford Ranger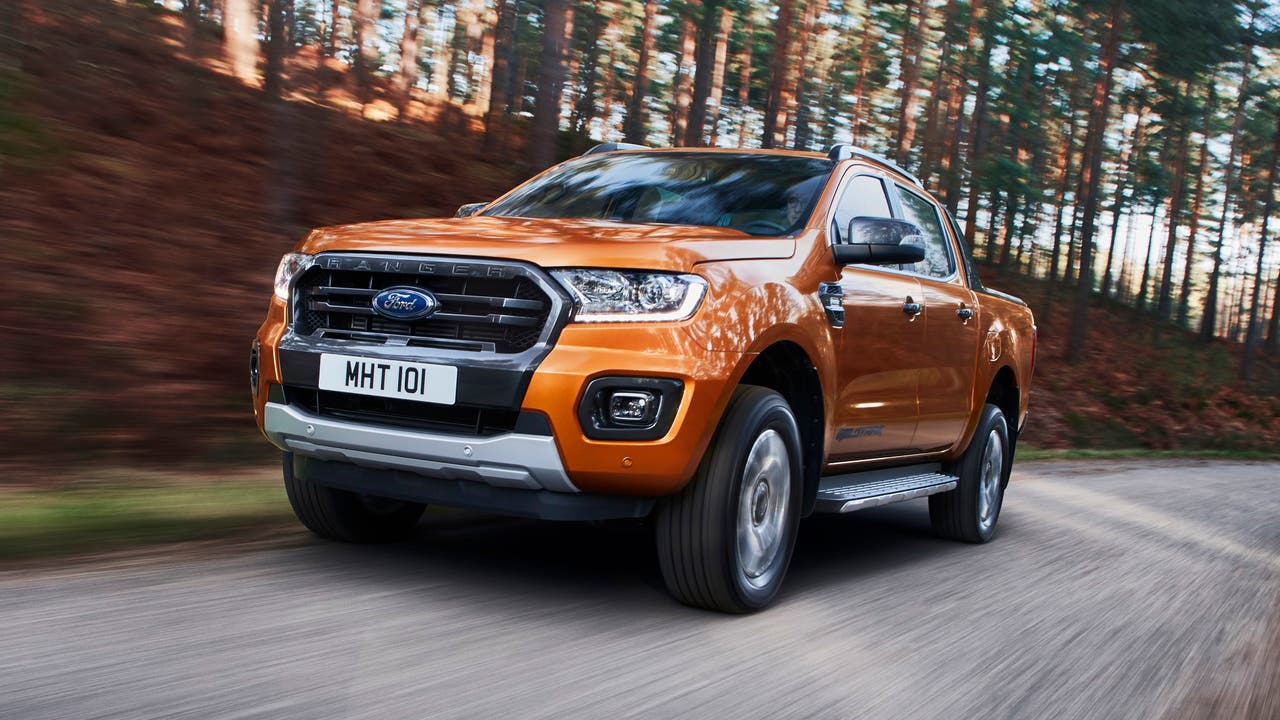 Maximum towing capacity: 3,500kg
A pickup truck is going to be the best choice for towing a horse trailer if you can buy it as a commercial vehicle and claim the VAT back. Pickups are becoming more popular in the UK with many buyers using them for both work and family car duties, and the Ford Ranger is leading the charge. It has all the necessary bits in place – a 3.5-tonne towing capacity, four-wheel drive and a one-tonne payload – but also feels more car-like to drive than many of its rivals. Add in a well-equipped interior and high-spec trim levels and it's not surprising to see that the Ranger sells so well.
Audi Q7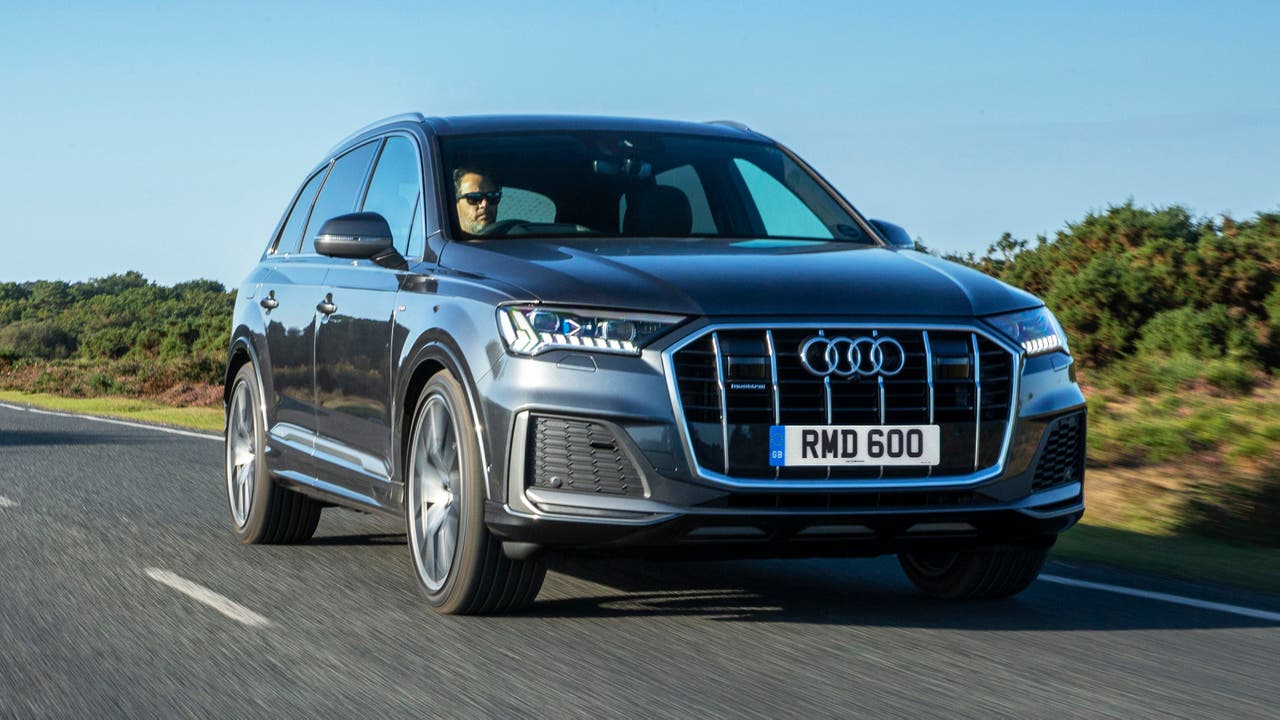 Maximum towing capacity: 3,500kg
Using most of the same ingredients as the Touareg, the Audi Q7 offers workhorse capability with an even more luxurious sheen. All petrol and diesel versions get a monumental towing capacity and grippy four-wheel drive, while Trailer Assist is an optional extra that makes it easier to back up with a horse box. The boot is big enough for a whole tack shop, and humans are pretty well catered for, too. Audi's latest infotainment and driver assistance tech features come as standard, as does plenty of space. Need even more luxury? The Porsche Cayenne can also tow 3,500kg.
Mitsubishi L200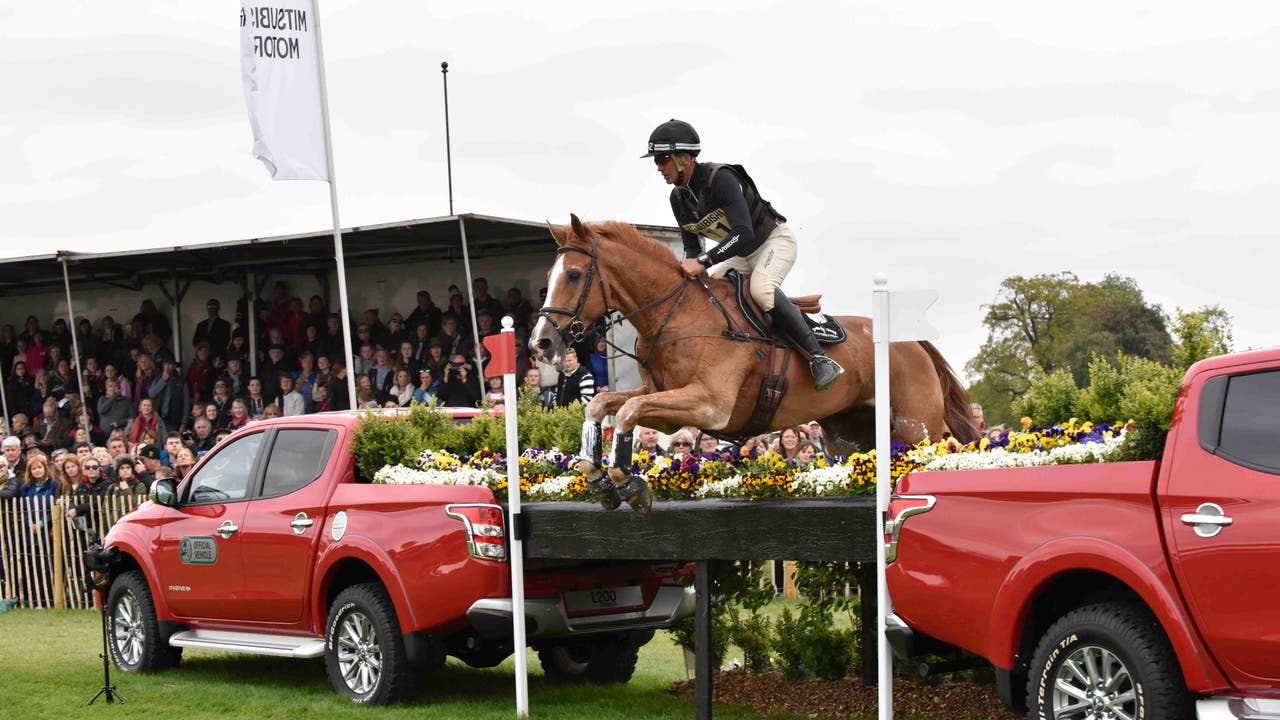 Maximum towing capacity: 3,500kg
Mitsubishi is synonymous with equestrian sports, having sponsored the Badminton Horse Trials for nearly 30 years. You'll want to hunt out the L200 pickup or the related Shogun Sport SUV for the most capable tow cars – these have the maximum 3,500kg braked towing capacity. Like the SsangYong above, these Mitsubishis trade a little on-road refinement for strong off-road ability, which will be important if you'd rather not get stuck leaving a gymkhana event. The L200's large bed and one-tonne payload mean you can carry a lot of kit, and there are lockable tonneau covers and hardtops available if you want to protect your stuff.
Toyota Hilux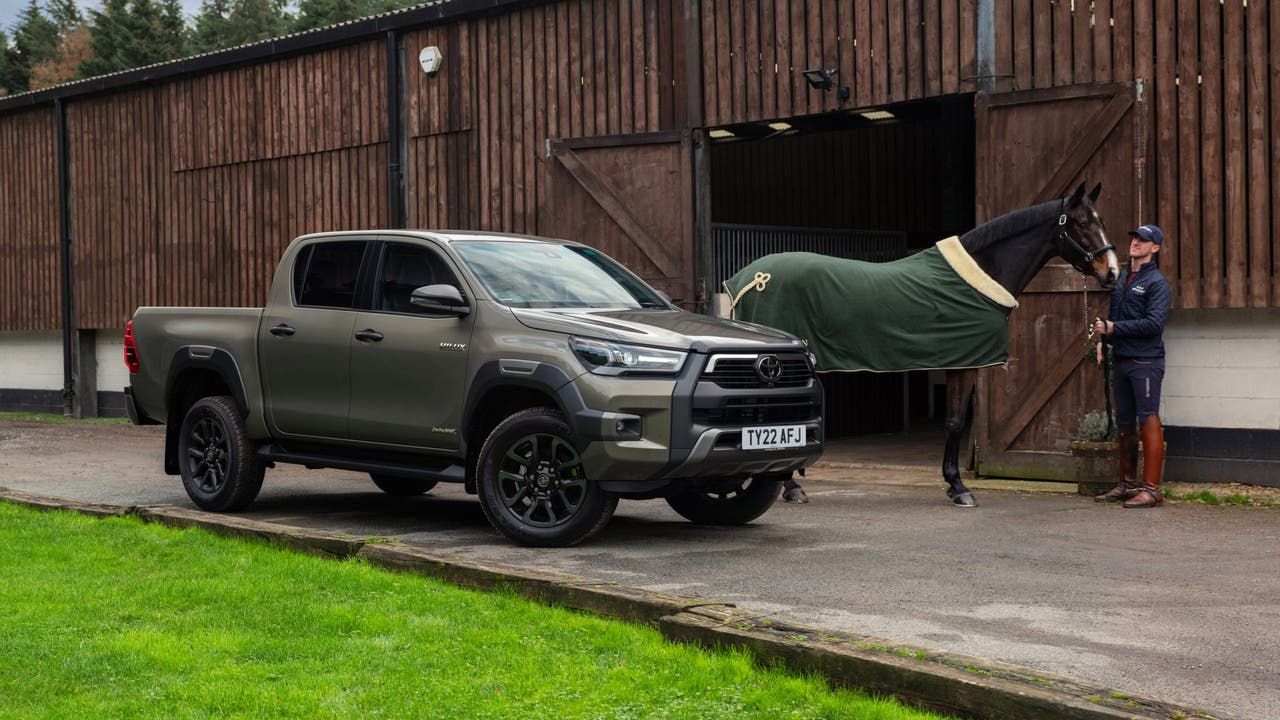 Maximum towing capacity: 3,500kg
Known for being incredibly tough, you'll find examples of the Toyota Hilux in the world's most unwelcoming areas. Its sheer breadth of ability means it won't break a sweat when towing a heavy horse trailer, even when the Tarmac makes way for muddy slopes. The Hilux lineup ranges from utilitarian single-cabs right through to highly specced double-cab trucks that offer tough looks and more luxuries than most Toyota cars.
Land Rover Discovery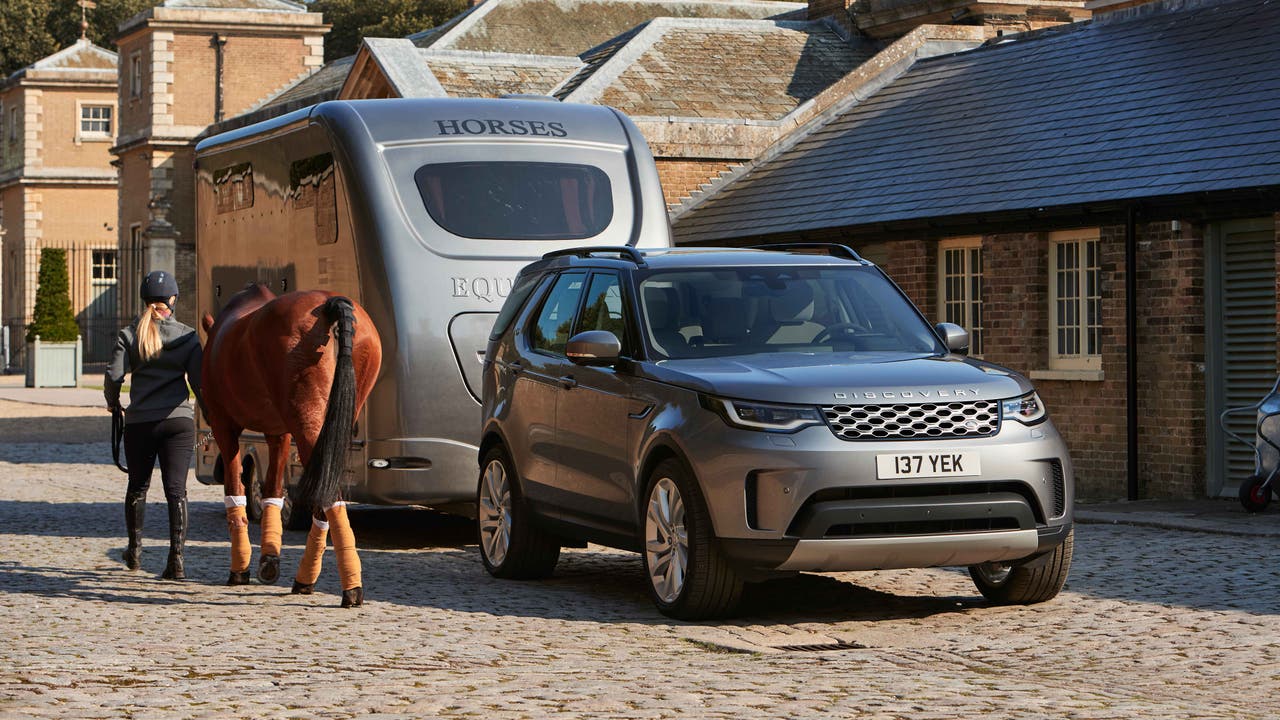 Maximum towing capacity: 3,500kg
The Land Rover Discovery is one of those cars that you can't help but admire because it's so competent in so many areas. Not only does it have a 3,500kg towing capacity, it boasts Land Rover's go-anywhere tech for tackling even the trickiest trails with Trigger in tow. With seven seats, the Discovery can carry a few spectators – and there's still a reasonably big boot. Fold the rear seats down and the boot space becomes vast. If you don't need such a large towing capacity, the Land Rover Discovery Sport offers up to 2,500kg and is often much cheaper than its bigger sibling.
Kia Sorento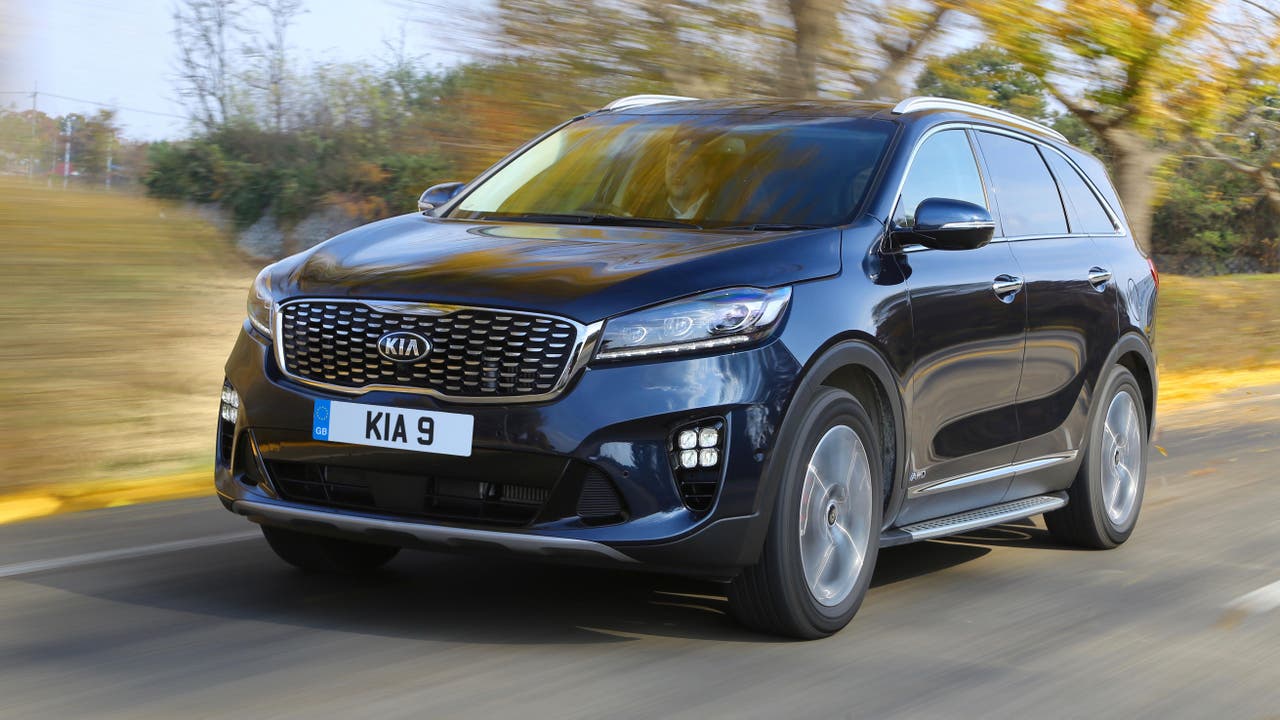 Maximum towing capacity: 2,500kg
Kia's largest SUV, the Sorento, comes with a powerful 2.2-litre diesel engine and standard all-wheel drive. It's a strong-feeling car with a 2,500kg towing capacity, and boasts a slightly more road-biased driving experience than some of the more focused 4x4s on this list. It's an enjoyable car to drive when you don't have the horse box attached, with tidy handling and a long list of standard equipment. In fact, it might wear Kia badges but the Sorento doesn't feel a million miles away from a costly Audi or BMW.
Skoda Superb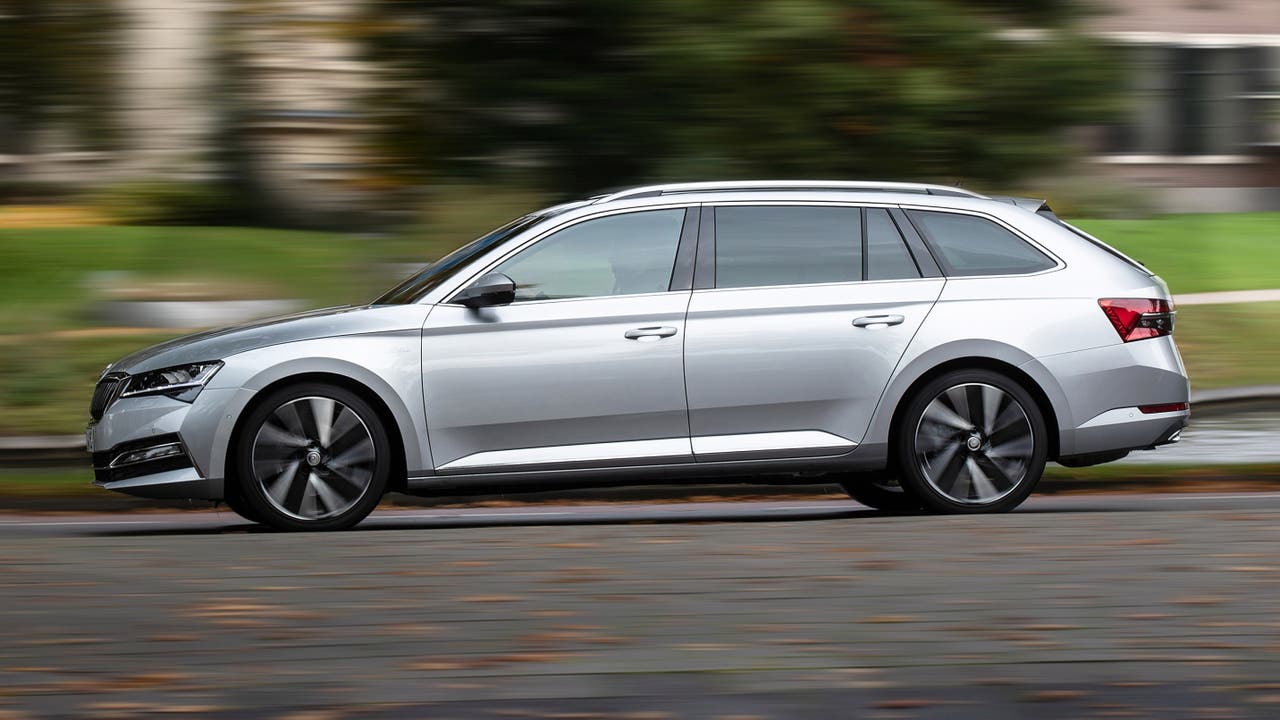 Maximum towing capacity: 2,200kg
Choose a Skoda Superb with four-wheel drive and this handsome hatch/estate can hook up to a 2,200kg trailer. That means this is one of the few cars that can (just) manage a horse trailer with two horses, and its cavernous loadbay can take the kit you might normally store in the trailer. The Superb is stable (no pun intended) and refined, and is a magnificent family car when you've not got horses in tow. There's a simply huge amount of rear legroom, plus built-in sat nav and all the phone connectivity we've come to expect.
Volvo V60
Maximum towing capacity: 2,000kg
The Volvo V60 is a handsome estate that's available with petrol, diesel and plug-in hybrid powertrains. Unusually, even the hybrids offer a large towing capacity and a boot that's just as spacious as a petrol V60's. The plug-in hybrid V60 Recharge provides a stark contrast to the 4x4s above – they can be thirsty but the Volvo offers the potential for very low running costs. You'll need to make the most of the battery power to save money on fuel and, obviously, it will be less efficient when towing a heavy trailer.