So you need a proper 4x4, not an overgrown grocery getter? Something that can cope with proper off roading if you fancy straying off the beaten track? These are our favourite nearly new 4x4s that won't let you down when the going gets tough.
We've chosen our first-rate 4x4s across a range of categories so there's a great choice for every driver. Whether you're going off road, carry loads of passengers or towing a trailer, these are the 4x4s you should be shopping.
Best off-road 4x4 – Jeep Wrangler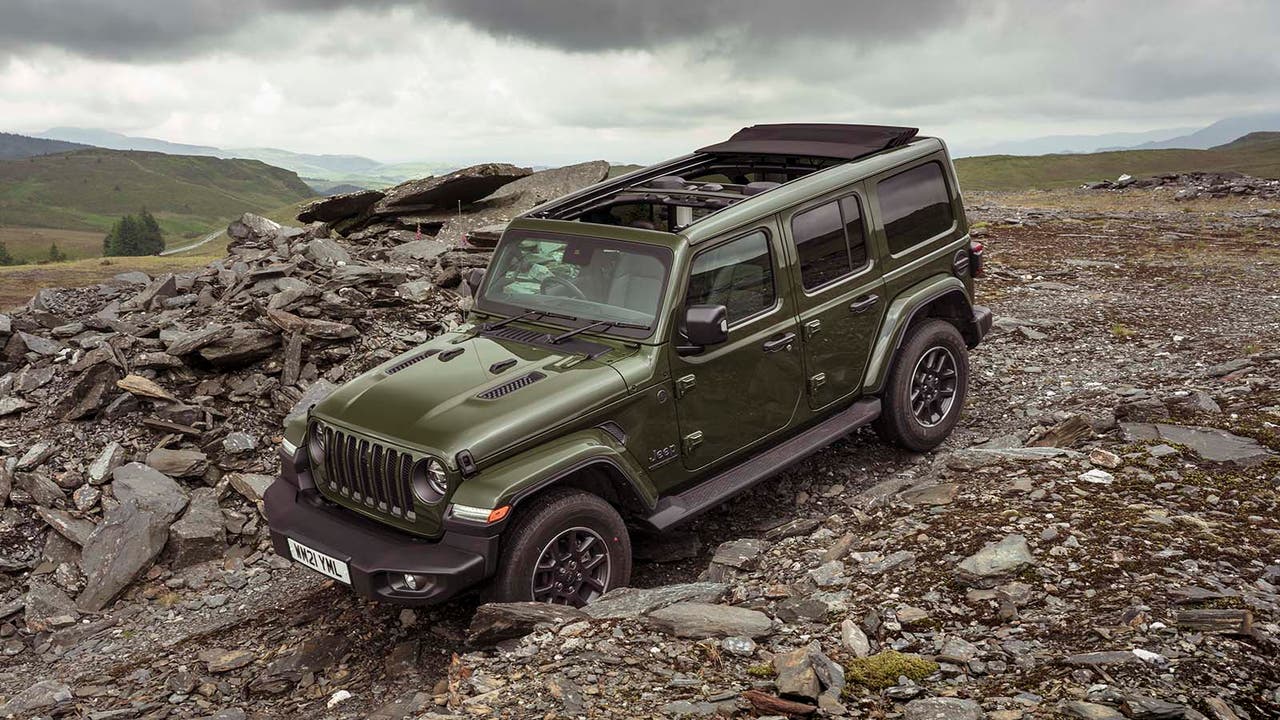 The Jeep Wrangler is almost unstoppable off road. It has an old-school ladder frame chassis, solid axles and a fully selectable four-wheel-drive system to cope with the worst mother nature can throw at it. Naturally, making the Wrangler so rugged means it's no sports car on the road – the tyres are noisy and the steering is sluggish – but the latest model is far more accomplished as a day-to-day car than its agricultural predecessors. There's plenty of pulling power from the 270hp 2.0-litre turbo petrol engine, but you'll be lucky to see an mpg figure above 30 in normal driving.
Shop nearly new Jeep Wrangler cars for sale
Best small 4x4 – Suzuki Ignis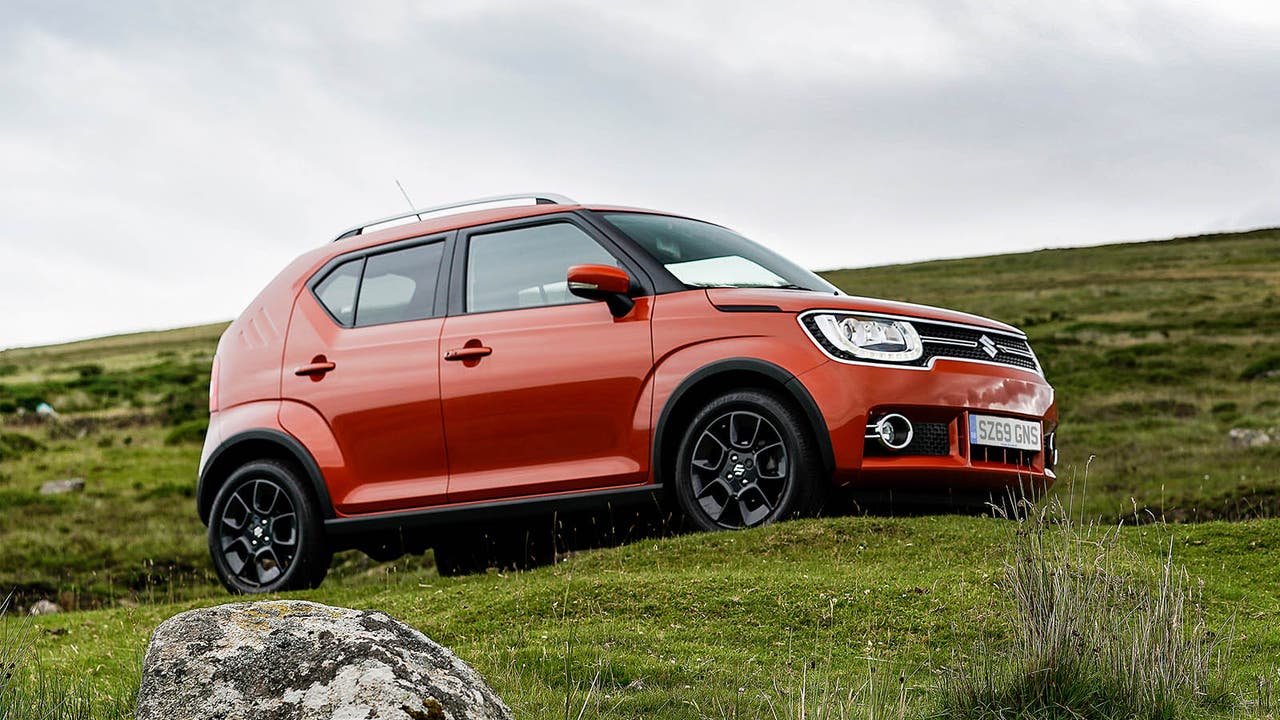 If you need proper off-road ability without the enormous bulk carried by most off roaders, check out the Suzuki Ignis. This adorably rugged hatchback may be only a few centimetres longer than a Fiat 500, but you can spec Suzuki's Allgrip all-wheel-drive system that automatically sends power to all four wheels if it senses the front ones losing traction. The Ignis will keep going off-road quite a bit further than you might imagine thanks to its knobbly tyres, tall ride height and exceptionally low weight. Plus, without needing to resort to serious underbody ironmongery to handle off-roading, the lightweight Ignis drives and rides well on the road, too.
Take a look at nearly new Suzuki Ignis cars
Most reliable 4x4 – Toyota RAV4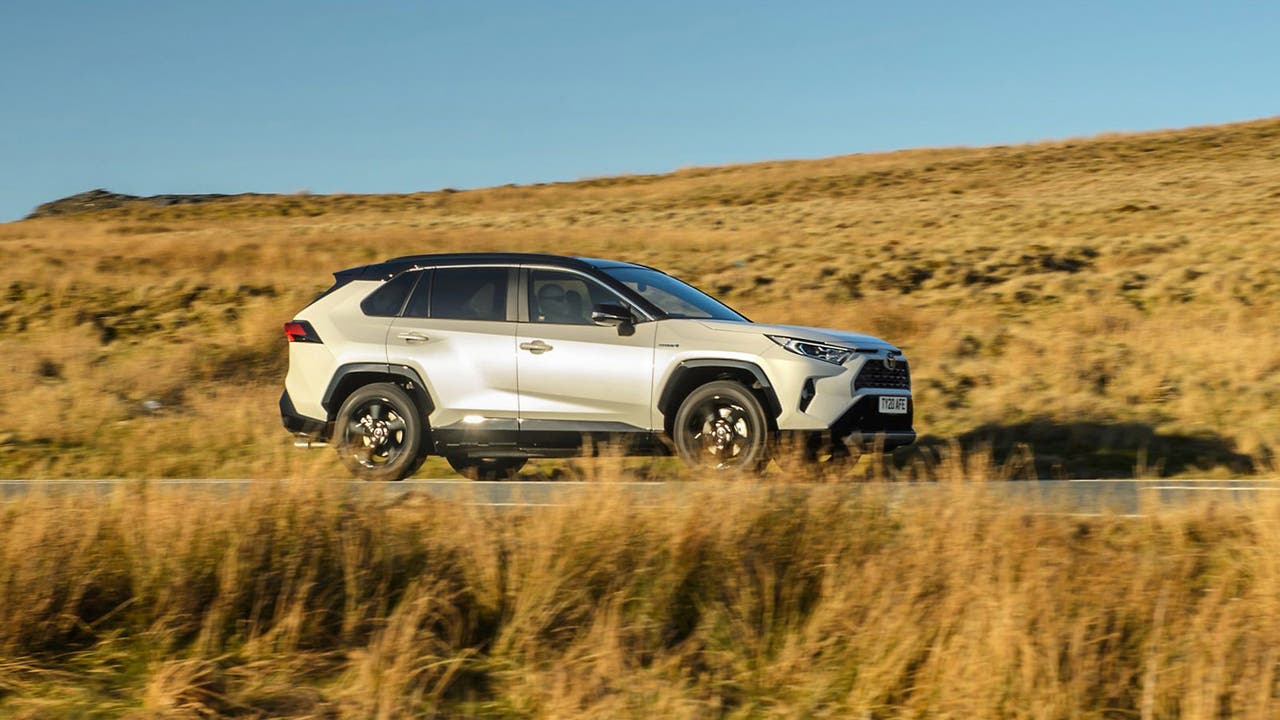 Toyota has a solid-gold reputation for reliability so you can be confident the RAV4 won't let you down. The larger Highlander and Land Cruiser could equally fit here, but we chose the RAV4 because its medium size strikes a great balance between city-friendly manoeuvrability and family-friendly practicality. Plus, the majority of RAV4 models are powered by the 2.5-litre hybrid setup which is both effortlessly powerful and impressively efficient. All-wheel-drive RAV4s include Trail mode, which uses the brakes to direct power across the axles to whichever wheel has the most grip for better off-road performance.
Browse nearly new Toyota RAV4 cars
Best value 4x4 – Dacia Duster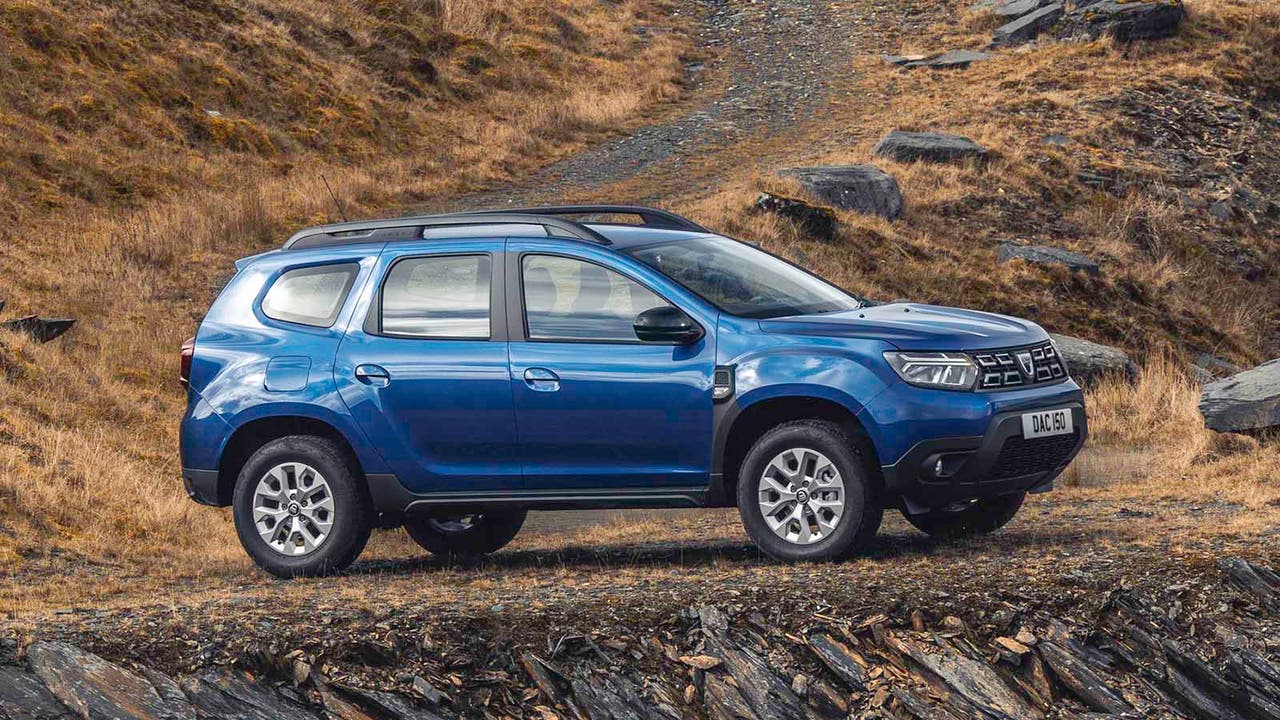 Normally, a 4x4's practicality and off-road performance mean a larger price tag. The Dacia Duster is the exception to that rule, however, because this smallish SUV is even more affordable than many hatchbacks from several size classes below. There's an optional four-wheel-drive system to make the most of the chunky tyres and lofty ground clearance, and SUV-like space, too. You get comfortable seating for four adults or occasional seating for five, and a usefully tall, square cargo area. That super-low price means you don't get the luxury trimmings of pricier cars, but you'll still find infotainment, cruise and climate control on the options list.
See nearly new Dacia Duster cars for sale
Best performance 4x4 – BMW X5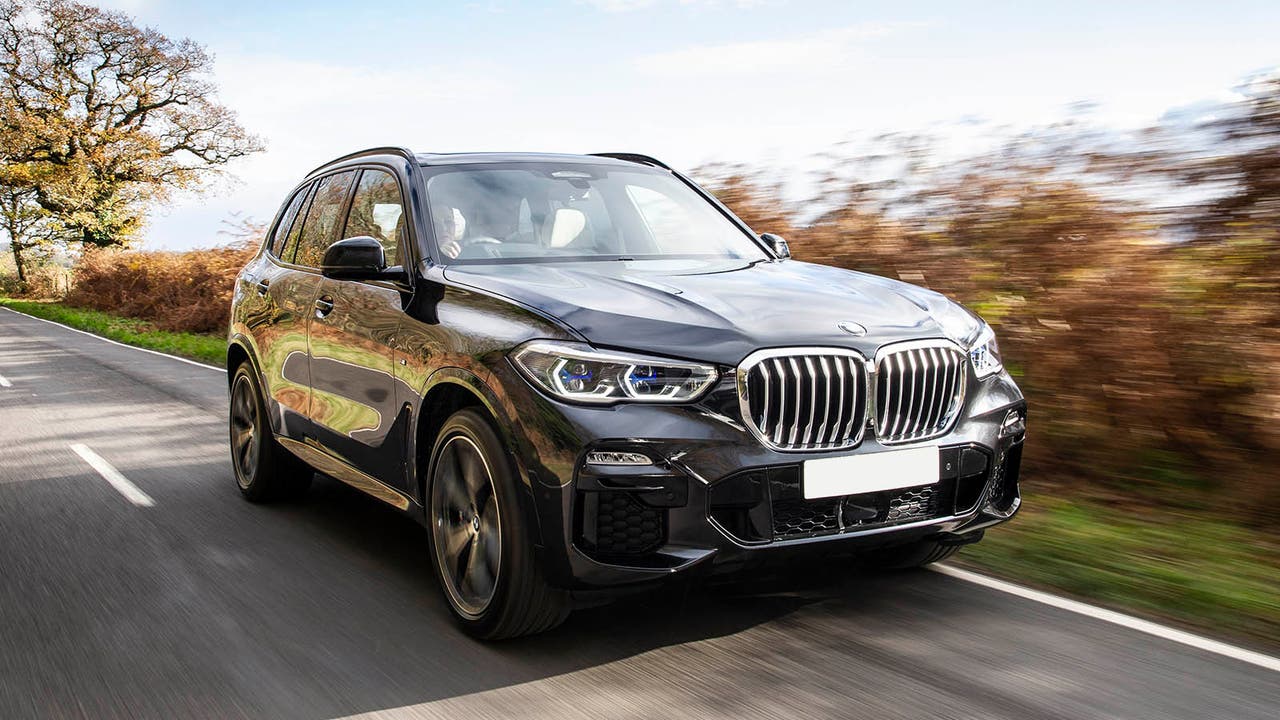 A glance at the BMW X5's price tag might stop you from ever taking this premium SUV off road. This is a shame, however, because its clever drive modes, all-wheel drive and adjustable air suspension mean the X5 is a lot more capable off the beaten track than you might expect. However, the X5 really stands out on the road, with accurate, well-weighted controls, powerful turbo petrol and diesel engines, and supreme comfort over nearly all surfaces. All that capability rests below a vast and luxurious cabin, with space for five passengers to stretch out and a huge boot to swallow your luggage.
Search nearly new BMW X5 cars
Best practical 4x4 – SEAT Tarraco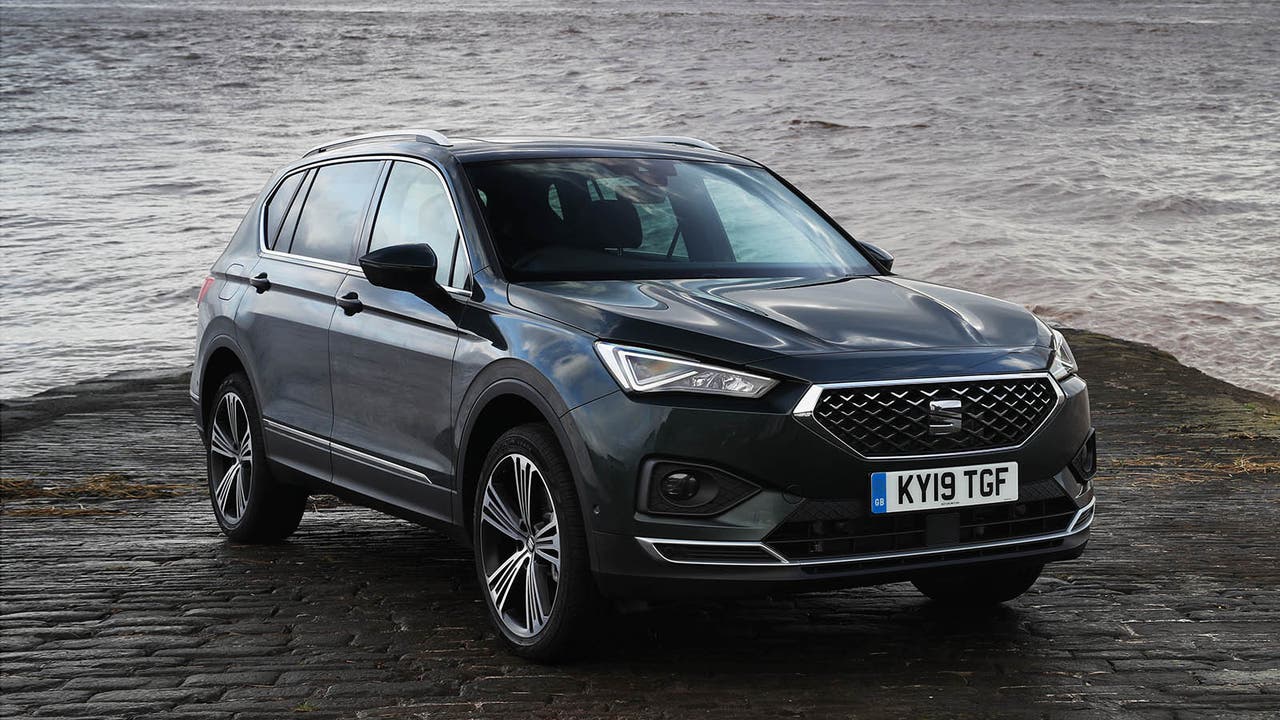 4x4s tend to be fairly large vehicles, so practicality is often a strong point for models in this segment. However, we reckon the SEAT Tarraco deserves this accolade thanks to the sheer amount of practicality it offers for the price. On the nearly new market, it's not uncommon to see Tarracos priced lower than its VW-Group counterparts the Volkswagen Tiguan Allspace and the Skoda Kodiaq, despite offering the same large seven seat cabin and equally impressive boot space. Utility is just one tool in the Tarraco's belt, however, with strong diesel and petrol engines, a fuss-free driving experience, grippy all-wheel drive and selectable off-road driving modes rounding out its CV.
Check out nearly new SEAT Tarraco cars for sale
Best 4x4 for towing – Land Rover Discovery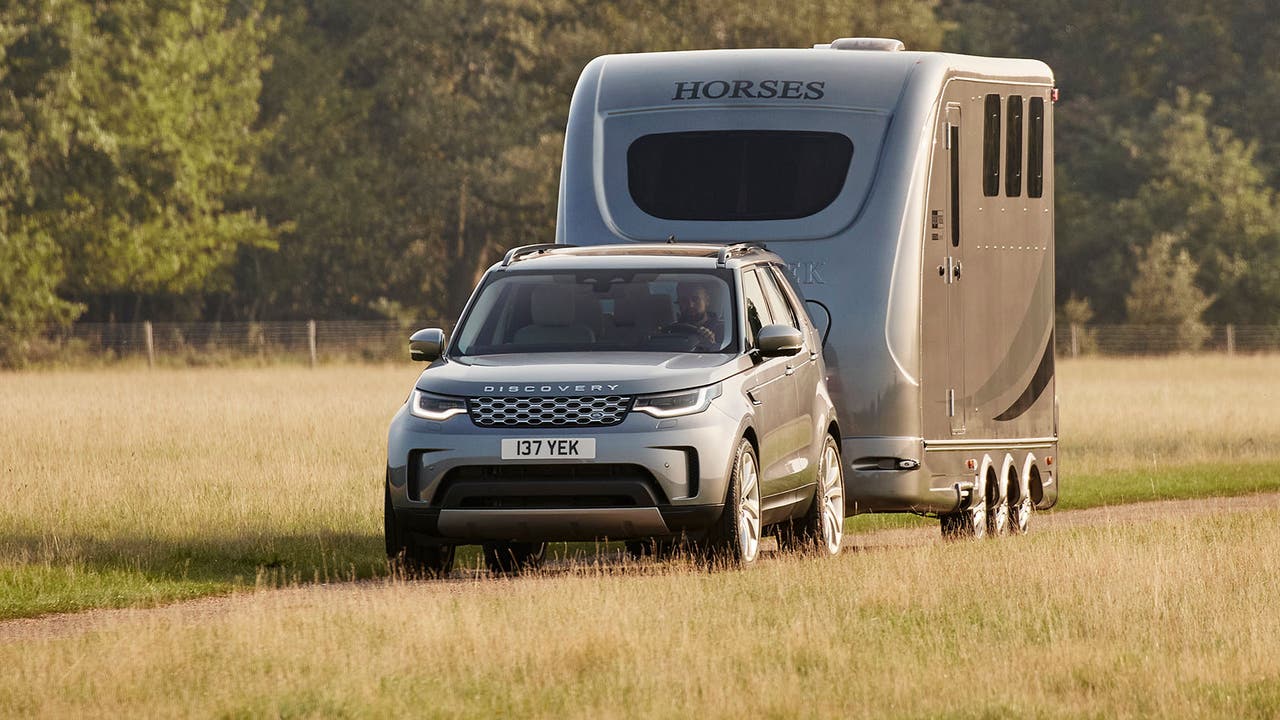 The Land Rover Discovery is a close contender for the best seven-seater, and it's the most practical and the best off-road 4x4 on this list – but it's towing where the Discovery truly knows no equal. All versions can haul a braked trailer weighing 3.5 tonnes, which is the heaviest load that can be towed on a regular driving licence granted after 1997. Plus, the Land Rover's vast weight means it always feels completely relaxed, whether it's trundling up a green lane or dragging a horse box up the motorway. The icing on the cake is that you still benefit from the spacious, luxurious cabin, the strong engines and its imposing road presence once you've unhooked your trailer.
View nearly new Land Rover Discovery cars
Most economical 4x4 – Peugeot 3008 Hybrid4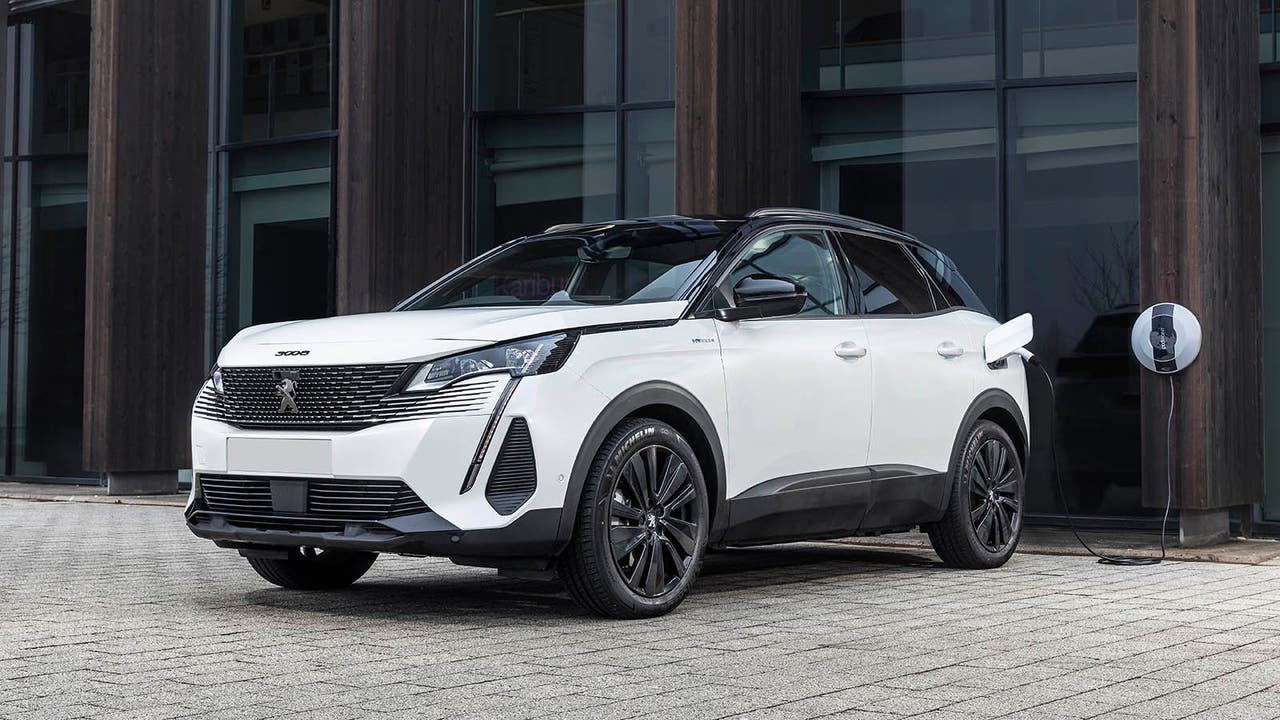 What you think of as economical – especially in the context of heavy 4x4s – depends on your use case. If you have a home charger, full EVs such as the Mercedes EQB can slash your fuel bills, although they will struggle if you need to travel far from civilisation. That's where options like the Peugeot 3008 Hybrid4 come in, pairing a 1.6-litre turbo petrol engine with a powerful plug-in hybrid setup. The 13.2kWh battery gives the 3008 a purely electric range of more than 35 miles, with the petrol engine available to take over for the rest of the way. Use both power sources effectively, however, and you'll see average economy north of 200mpg in this posh family SUV.
Shop nearly new Peugeot 3008 cars for sale
Best 7 seater 4x4 – Audi Q7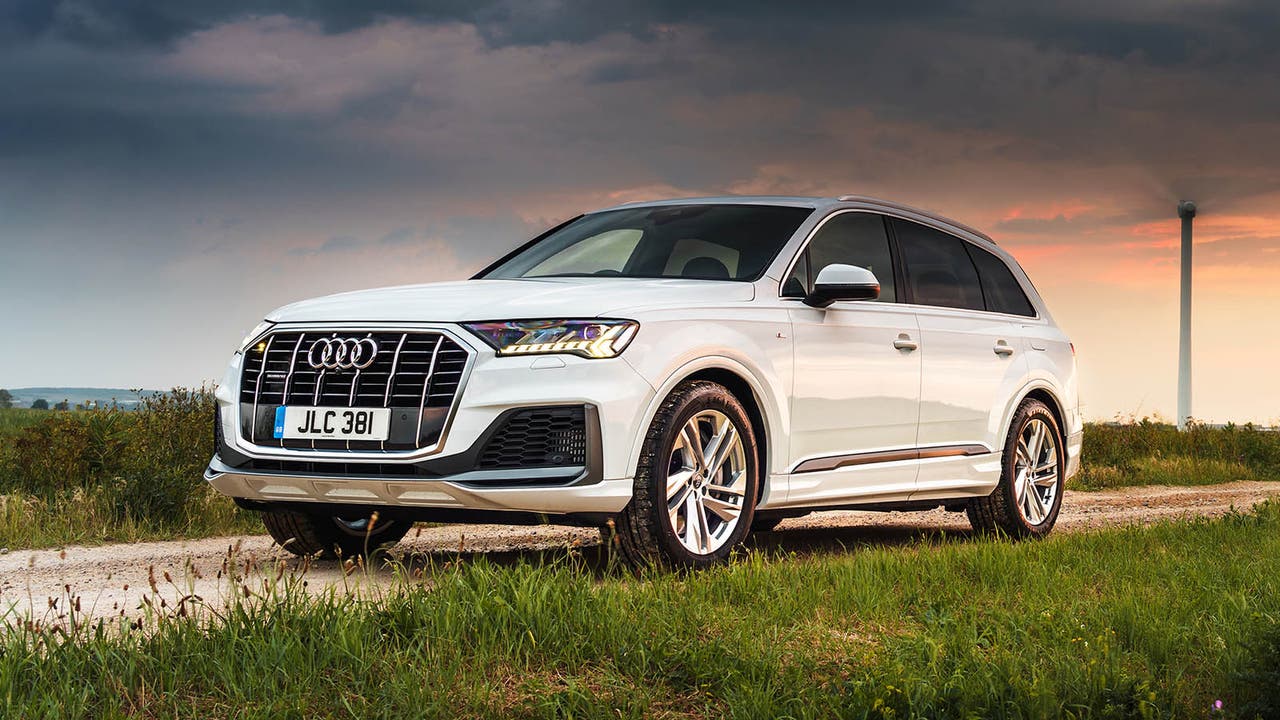 Several models on this list have seven seats, but we think we'd like to spend the most time in the Audi Q7's cabin if we had to choose. Not only do you benefit from acres of space and plush materials throughout, but there's three separate second-row seats to give rear passengers even more elbow room and a wealth of on-board tech to keep everyone entertained. The Q7's beefy turbocharged engines along with its smooth-shifting auto gearbox and quattro all-wheel-drive system mean it feels well at home when driving off road. There's also very little compromise when driving on the road, either, with comfortable suspension and effortless controls.
Browse nearly new Audi Q7 cars
Best luxury 4x4 – Range Rover Sport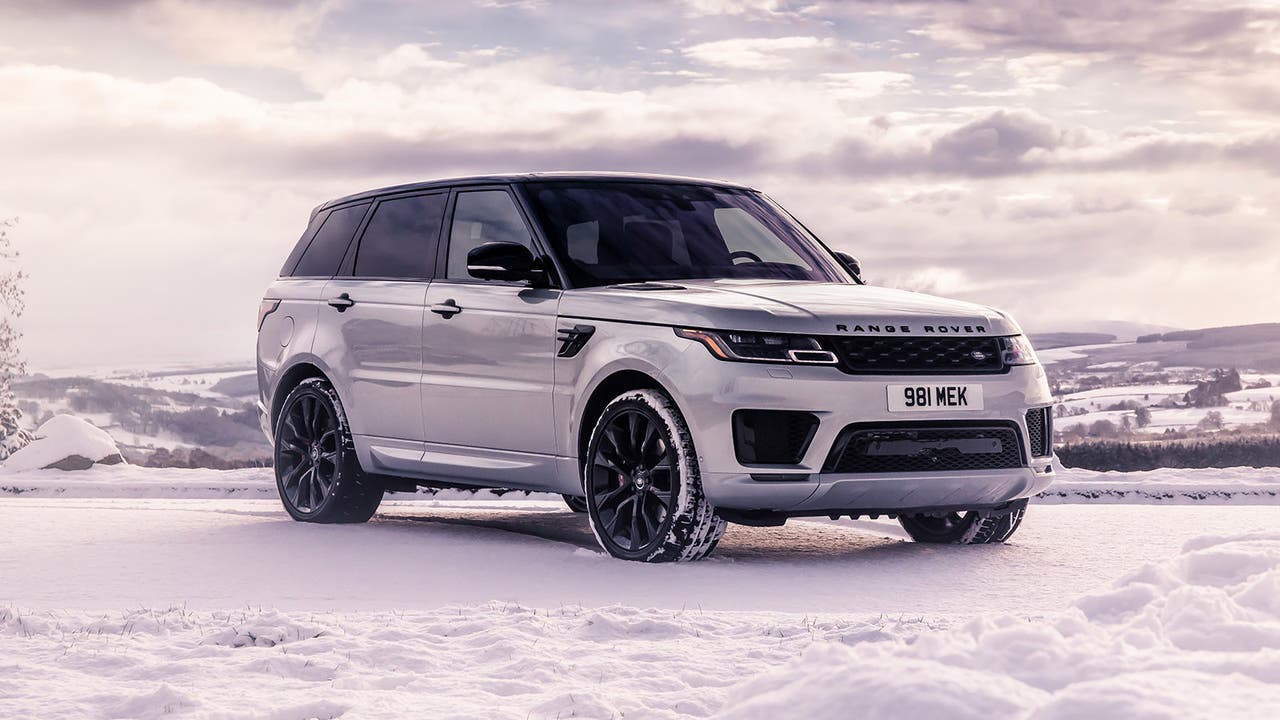 Many 4x4s have swathed their cabins in leather and packed their dashboard with tech to justify their bulky price tags, but Land Rover has been doing it for much longer than most. We could easily have chosen the full-fat Range Rover for this spot but, with that model leaning so hard into the luxury angle, it'd take a brave owner to venture off the Tarmac. That's where the Range Rover Sport comes in as the Goldilocks solution. You get the spacious, stylish and luxurious cabin expected from a Range Rover with the same unstoppable off-road prowess at a slightly more sensible price tag, which means you might actually drive off road every once in a while.
See nearly new Range Rover Sport cars
Chosen the perfect 4x4 for you?
Check out Motorpoint's huge range of nearly new cars for sale to save thousands of pounds off the brand-new price. For more great choices, take a look at our picks for the best cars with the biggest boots, or the best cars for motorway driving.