Cars aren't just for carrying people. If you have pets, ride bikes or just take the occasional holiday, it can be tricky to find space for all your stuff.
Here are our picks for the best cars with the biggest boots. We've made our choices across a range of body styles so, whether you need a big car or a small car, a hatchback or an SUV, we've got you covered. We're not just looking at the numbers – these all-rounders are great to drive, easy to own and packed with practical features.
Small cars
Volkswagen Polo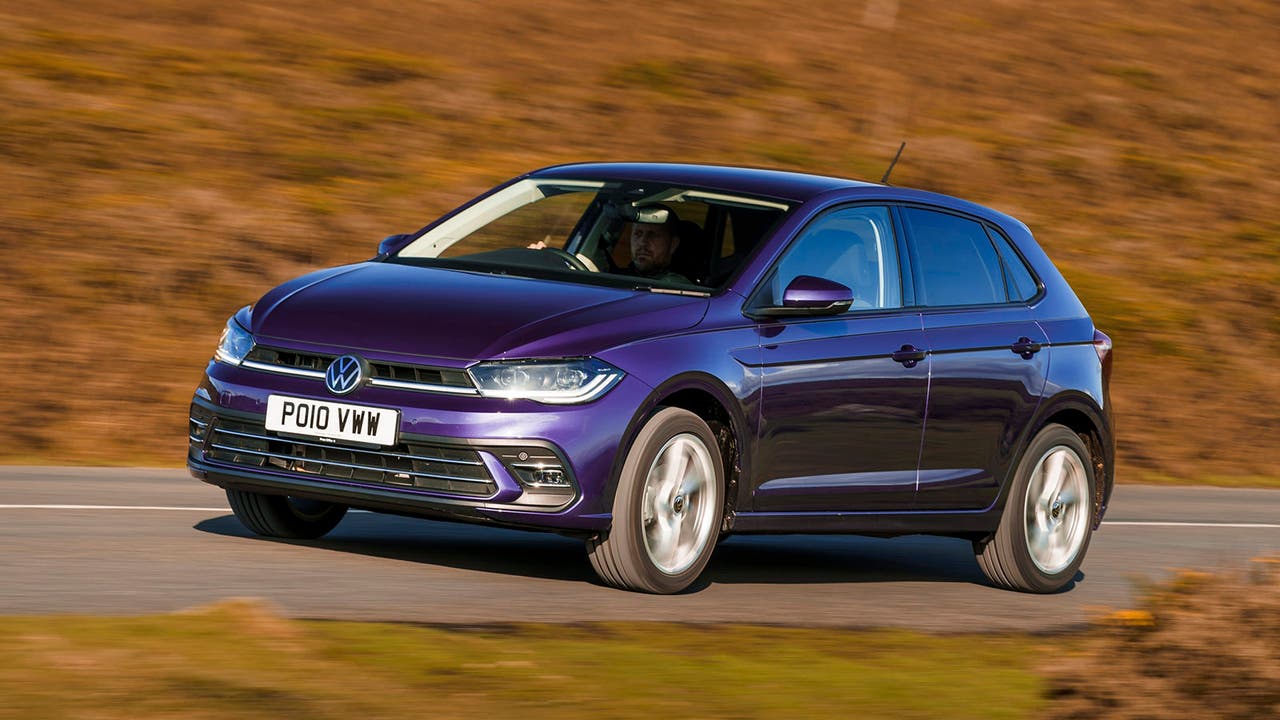 The Volkswagen Polo is small on the outside but makes great use of the little amount of space it takes up. Along with a spacious, high-quality cabin, the Polo has an impressive 351-litre boot, which is among the largest in its class. Plus, most models get an adjustable boot floor that can sit flush when the rear seats are folded down, creating a long, wide load bay without a step in the middle.
Shop nearly new Volkswagen Polo cars
Renault Zoe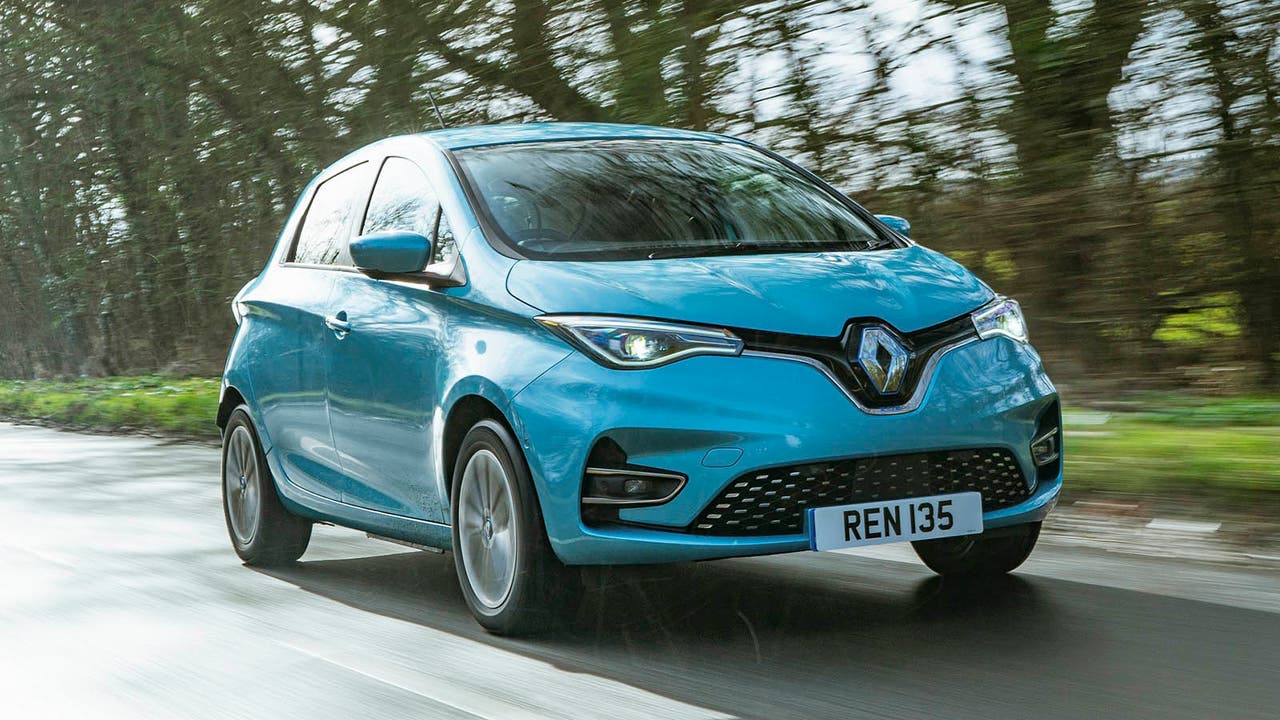 You might glance at the Renault Zoe and think it's just like any other small hatch but it has a few tricks up its sleeve. The 338-litre boot puts it towards the top of the class for cargo room and the wide, square shape makes it easy to load a pushchair or suitcase. The Zoe's key selling point, however, is the fact it's one of the most affordable EVs on sale and can slash your monthly fuel costs. Plus, unlike many EVs that lose a little boot depth to their battery packs, the Zoe has kept a full-depth boot, permitting underfloor storage of the charging cable.
See nearly new Renault Zoe cars
Small SUVs
Dacia Duster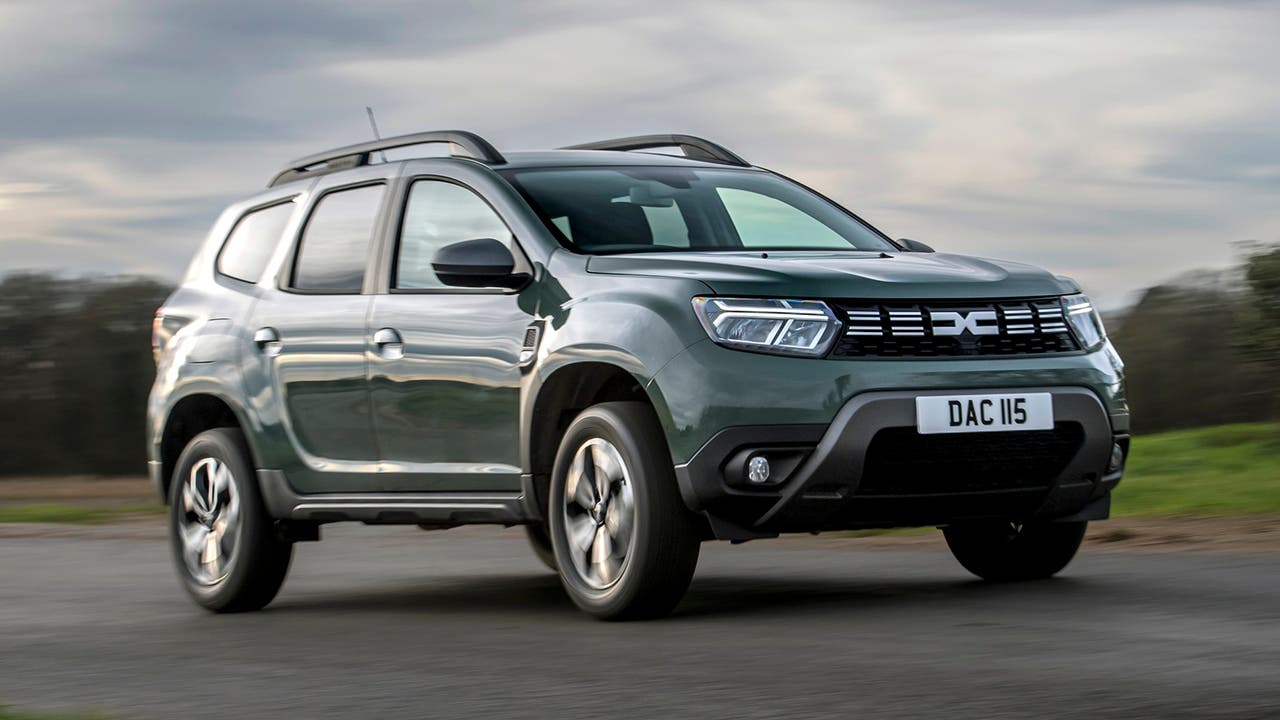 For families on a budget, the Dacia Duster is a great choice. This affordable SUV has enough passenger space for taller adults and handles child seats with ease. The 445-litre boot means the Duster can carry a lot more than most cars in its price range, and folding the rear seats grants you access to a cargo area that can almost rival some small vans. You don't need to compromise too much on the luxuries, either, with climate control, an infotainment system and a reversing camera featuring on higher-level trims.
Check out nearly new Dacia Duster cars for sale
Renault Captur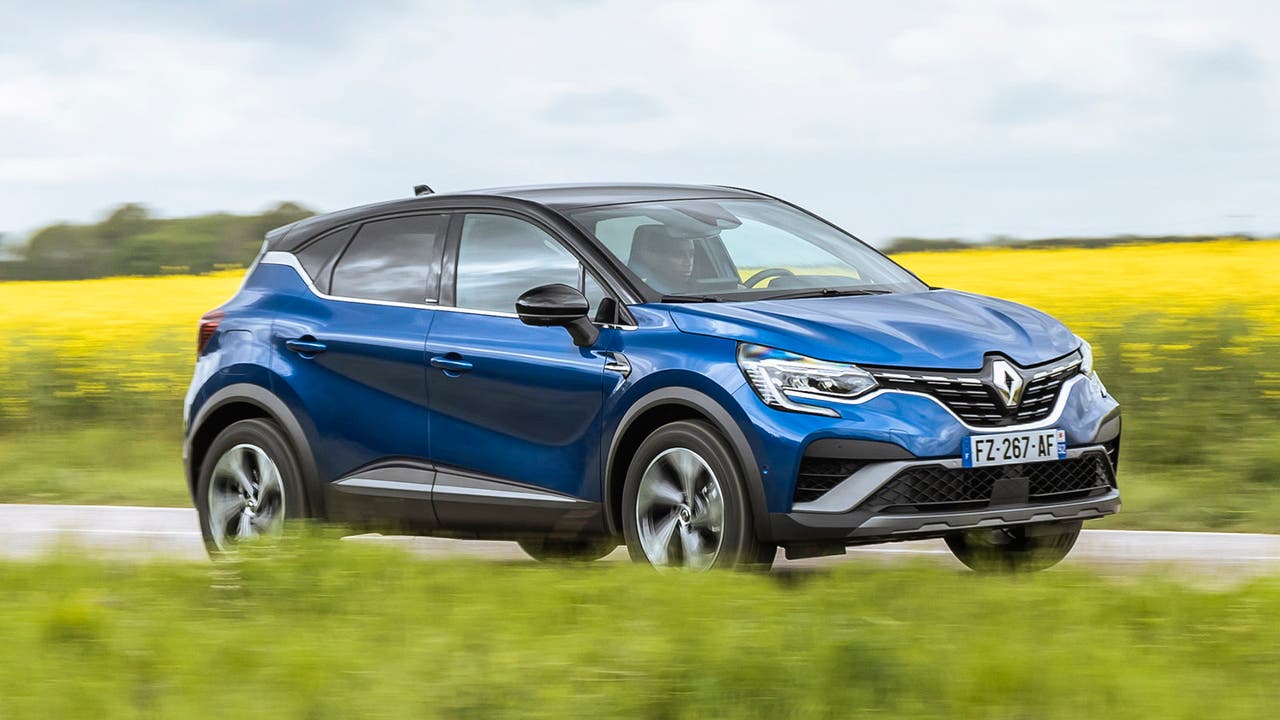 The Renault Captur makes light work of city driving thanks to its composed handling and straightforward cabin. It's a few millimetres shorter than some rival small SUVs and easy to slot into tight parking spaces, but has one of the largest boots in the class thanks to sliding rear-row seating. If you need to carry tall passengers, simply put the seats into their furthest back position or, if you need to maximise cargo room, slide the rear seats forward to expand the boot to 422 litres.
Browse nearly new Renault Captur cars
Family cars
Skoda Superb Estate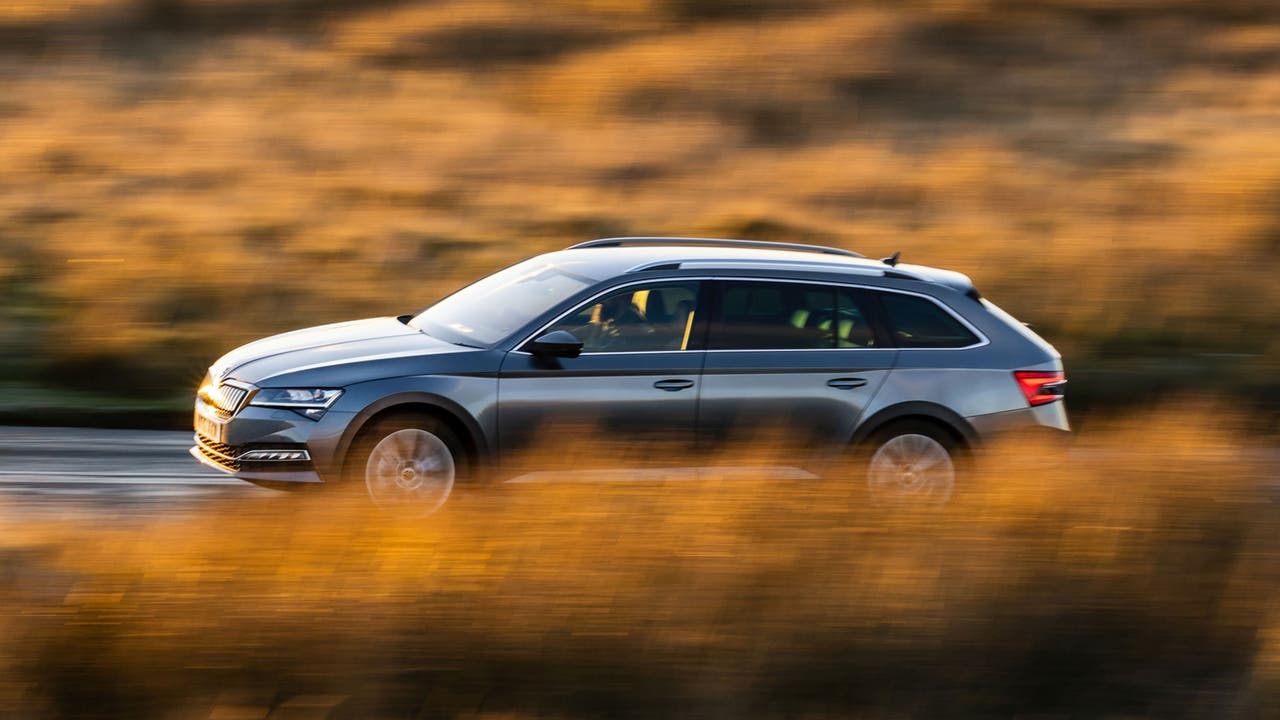 If you can fit a larger car into your life, take a look at the Skoda Superb. The car lives up to its name in so many areas – acres of passenger room, an effortless driving experience and generous equipment lists – but scores a perfect 10 for boot space. There are 625 litres of space in the hatchback Superb but a whopping 660 litres in the estate and, if you fold the rear seats flat, there isn't a flatpack furniture shop in the land that'll pose a challenge to the Superb.
View nearly new Skoda Superb Estate cars
Ford Galaxy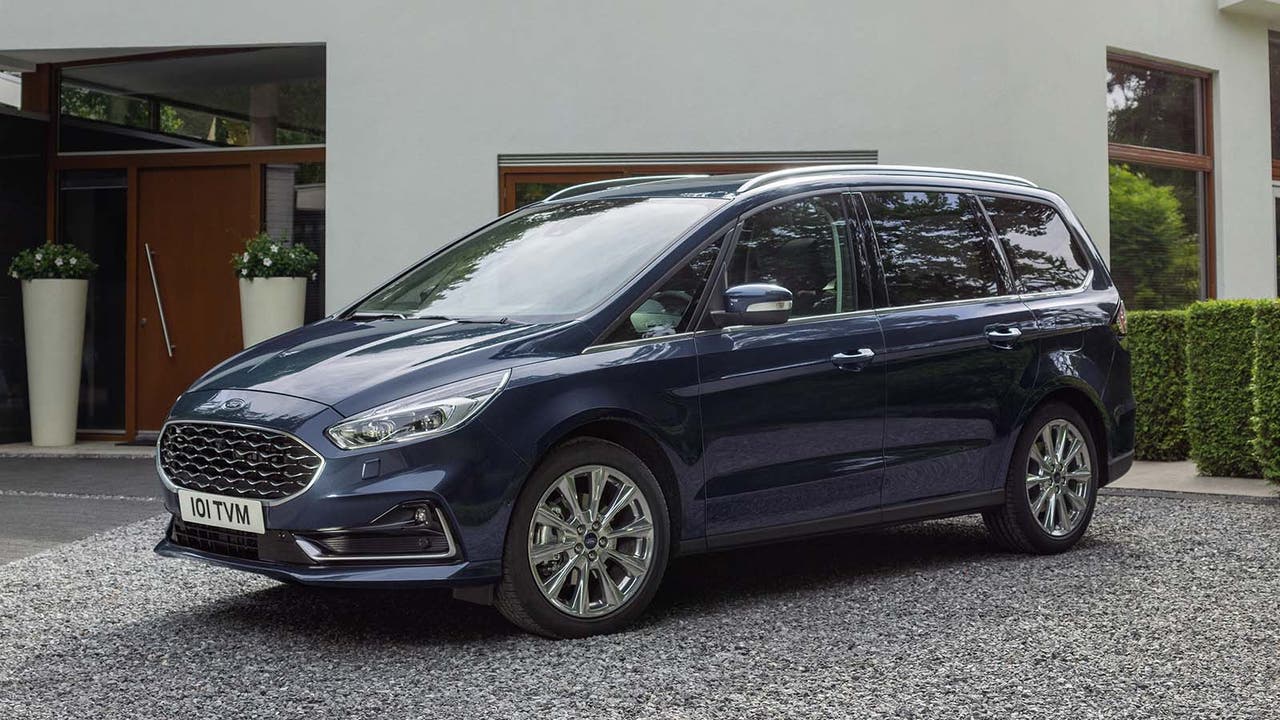 The Ford Galaxy has built a loyal fanbase thanks to its fantastic practicality. Its footprint is actually smaller than a Mondeo, but the Galaxy's tall body means it'll give many vans a run for their money. With all seven seats in place, you get 300 litres of room – the same as a Ford Fiesta. With five seats in use, you get 1,301 litres, which is more than most regular cars have with just two seats up. Fold all five rear seats down to gain access to the full 2,339 litre boot – which, frankly, is more space than we'd know what to do with.
See nearly new Ford Galaxy cars for sale
Family SUVs
SEAT Tarraco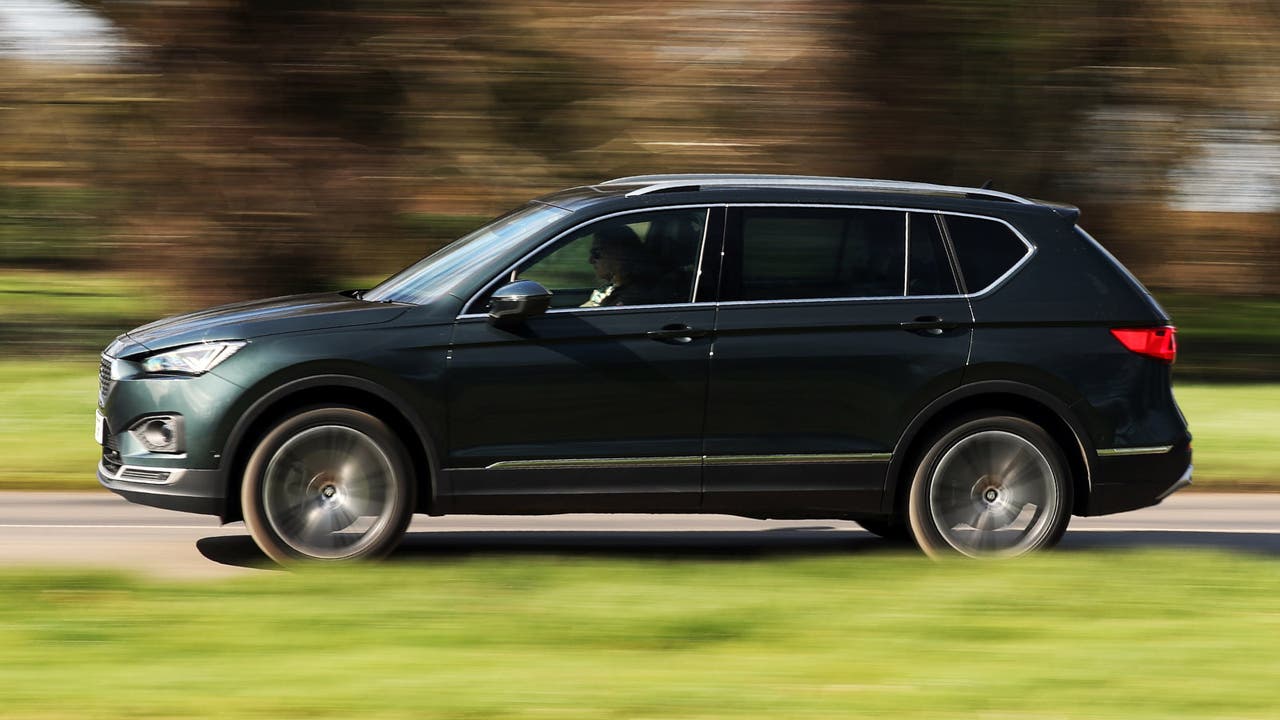 The SEAT Tarraco shares parts and engines with the Skoda Kodiaq and Volkswagen Tiguan Allspace, and all three are fantastically practical. We'd pick the SEAT, however, thanks to its more purposeful styling and great value – especially as a used car. With all seven seats in place you get 230 litres of room, or 700 litres if you fold the third row. Folding the second row gives you 1,775 litres of space – perfect for bikes or trips to the tip.
Shop nearly new SEAT Tarraco cars
Peugeot 5008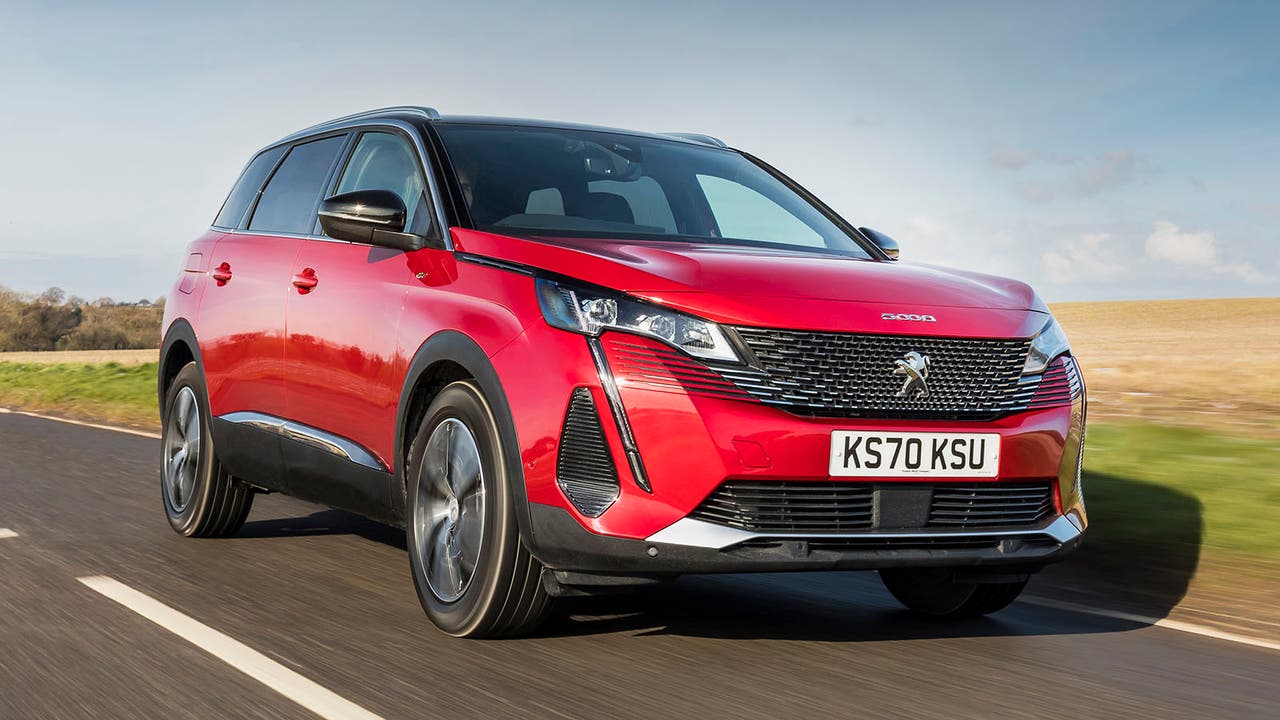 For family buyers, the Peugeot 5008 is a great choice if you don't want to sacrifice style in your pursuit of practicality. This attractive seven seater makes light work of carrying passengers, or you can fold the sixth and seventh seat down to access 952 litres of cargo room. For even more load-lugging potential, you can fold the second row and remove the third row entirely, bringing total capacity to a massive 2,150 litres.
Take a look at nearly new Peugeot 5008 cars for sale
Premium cars
BMW 5 Series Touring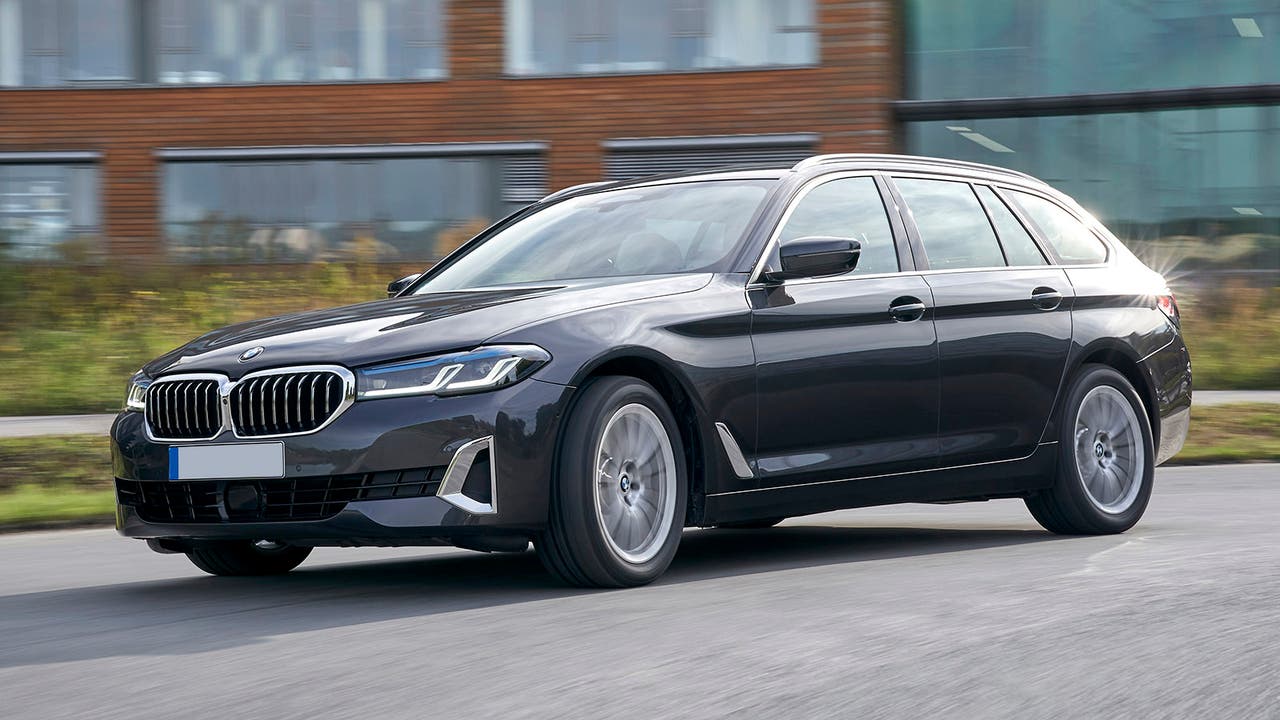 If your budget is a little larger, why not treat yourself to a BMW 5 Series Touring estate. This motorway cruiser has it all – fantastic handling, a comfortable ride, strong engines and a plush, tech-loaded cabin. Boot space in the 5 Series is 560 litres with the rear seats in place – ideal for a family and their holiday luggage – or fold the rear seats to expand the cargo bay to 1,700 litres.
Check out nearly new BMW 5 Series Touring cars
Audi Q7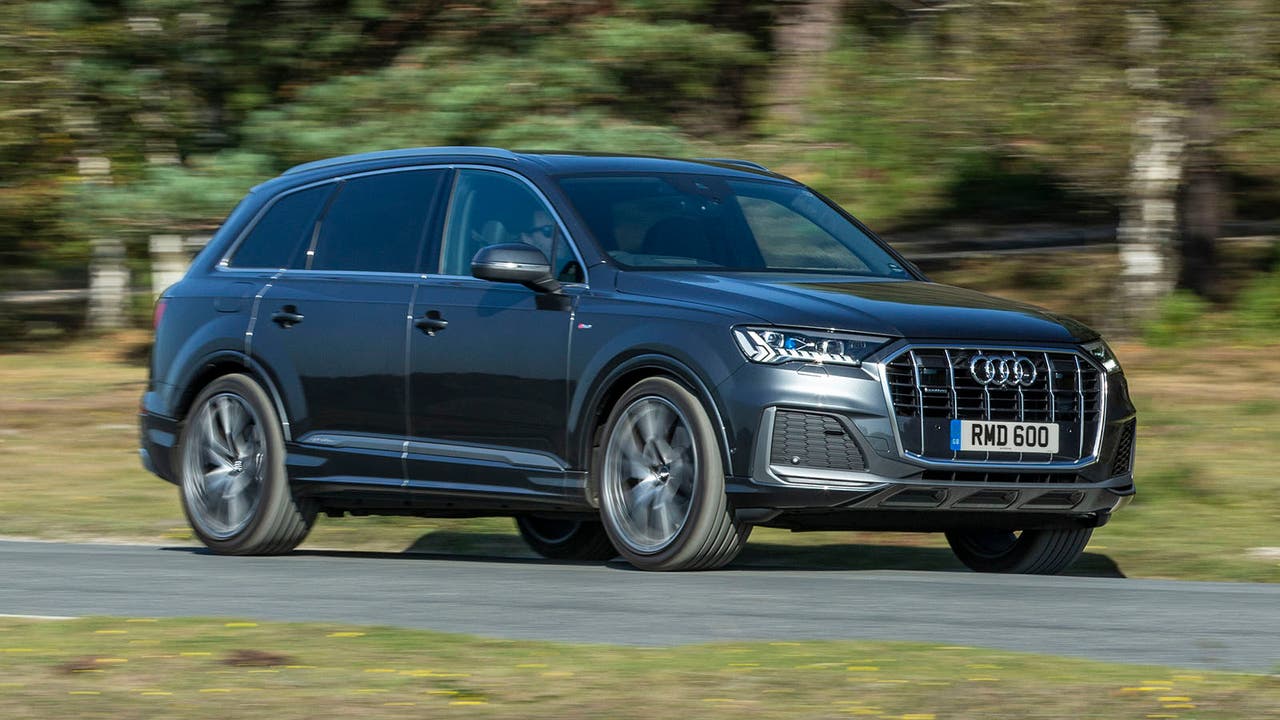 Audi's Q7 offers all the brand's usual strengths – premium materials, high-tech interiors and show-stopping style – in a chunky SUV format. You get 295 litres of boot space with all seven seats in place but, if you can convince your passengers to vacate the Q7's posh cabin, you'll get 770 litres with five seats in place and a huge 1,955 litres with just the front two up. That makes the Q7 equally adept whether you're on the school run or hauling camping gear.
Browse nearly new Audi Q7 cars
Want to see more choices?
If you're not sold on the cars on this list, why not check out our choices for the best practical cars for road trips. If you're considering an EV, take a look at our favourite electric family cars.