Whether you're getting back to basics or bringing all your home comforts with you, these are the best vehicles for camping
Flying can be chaotic and stressful, so you might decide to go camping for your next holiday. It's a very different experience to a five-star all-inclusive stay in the sun, for sure, but there's something refreshing about getting back to nature and sleeping under canvas on your annual leave.
If you only do it once a year, this list probably isn't for you, but if you're a regular campist then these cars will suit you down to the ground(sheet). Here are our picks for the best vehicles for camping.
1. Dacia Jogger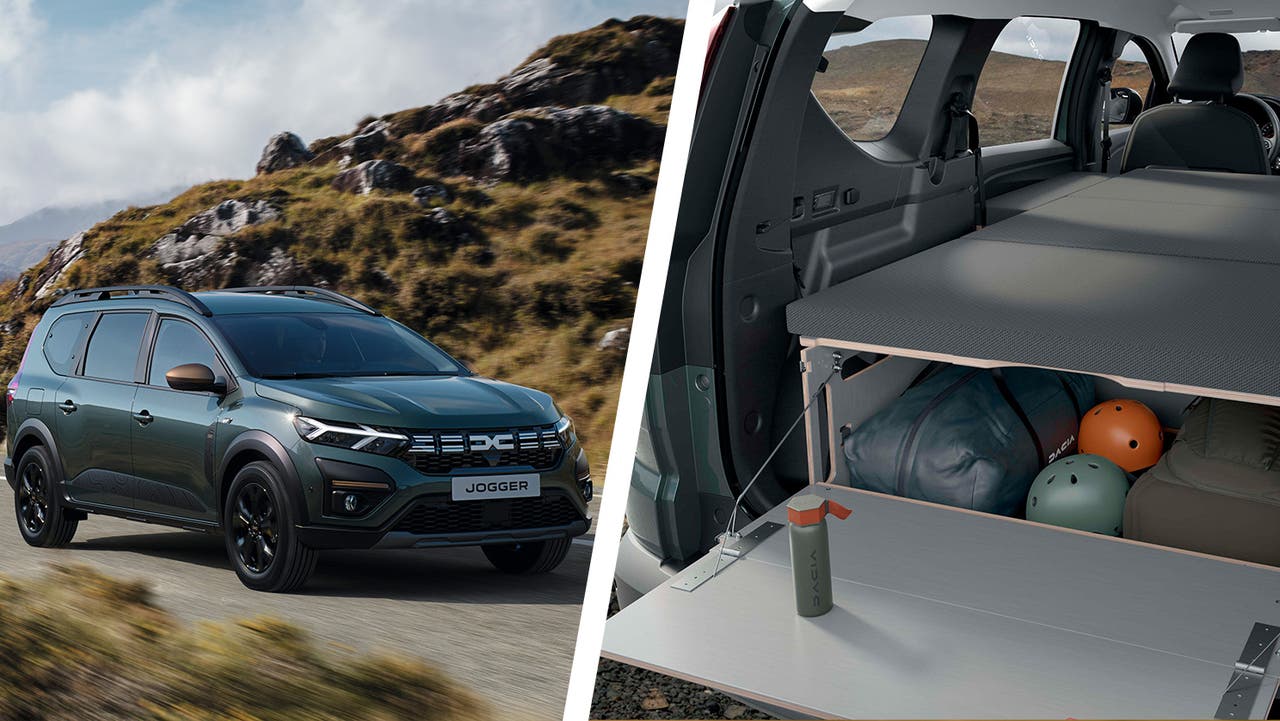 Boot space: 212-2,085 litres
Towing capacity: 750-1,200kg
Best feature: Being cleverer than a Harvard professor
The Dacia Jogger is a brilliant do-it-all family car that's cheaper than a luxury trip to the Maldives. And, you can turn it from a practical seven-seater into a campervan with Dacia's Sleep Pack option. This consists of a 220-litre storage box for all your knives, forks and baked beans, and a near-two-metre mattress that is big enough to sleep two people. Once you've removed the third-row seats, Dacia says the Sleep Pack takes two minutes to put up – ideal when it's lashing down with liquid sunshine. The brand even offers a tent that attaches to the Jogger and sunblinds.
2. Volkswagen Caddy California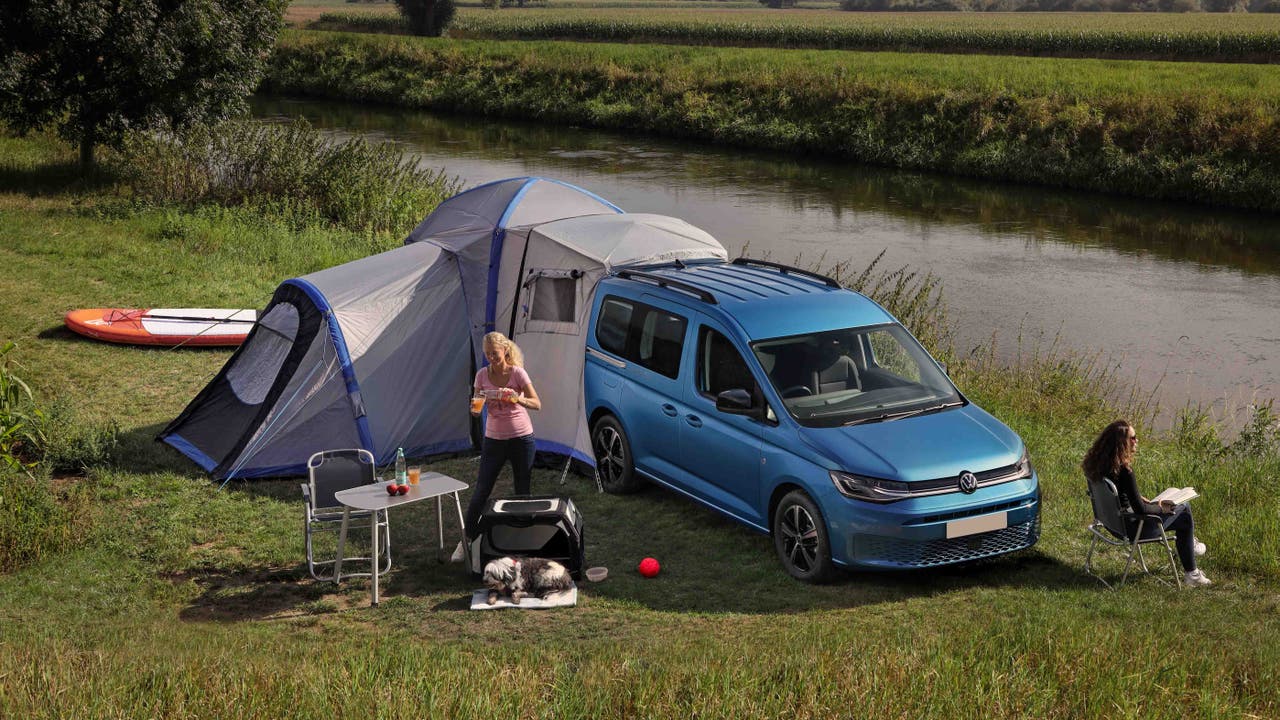 Boot space: 191-3,105 litres
Towing capacity: 1,300-1,500kg
Best feature: Storage holdalls that double up as sunblinds
If you need a family car and a campervan in one vehicle, you need a VW Caddy California. California is VW's name for its campervan range, and it's now on the latest Caddy for the first time, so you can camp in it with a similar setup to the Jogger. Fold down the rear seats and a slim mattress sits just above while, at the back, there are folding camp chairs and a mini kitchen with a one-ring hob and a utensil drawer.
3. Kia Niro EV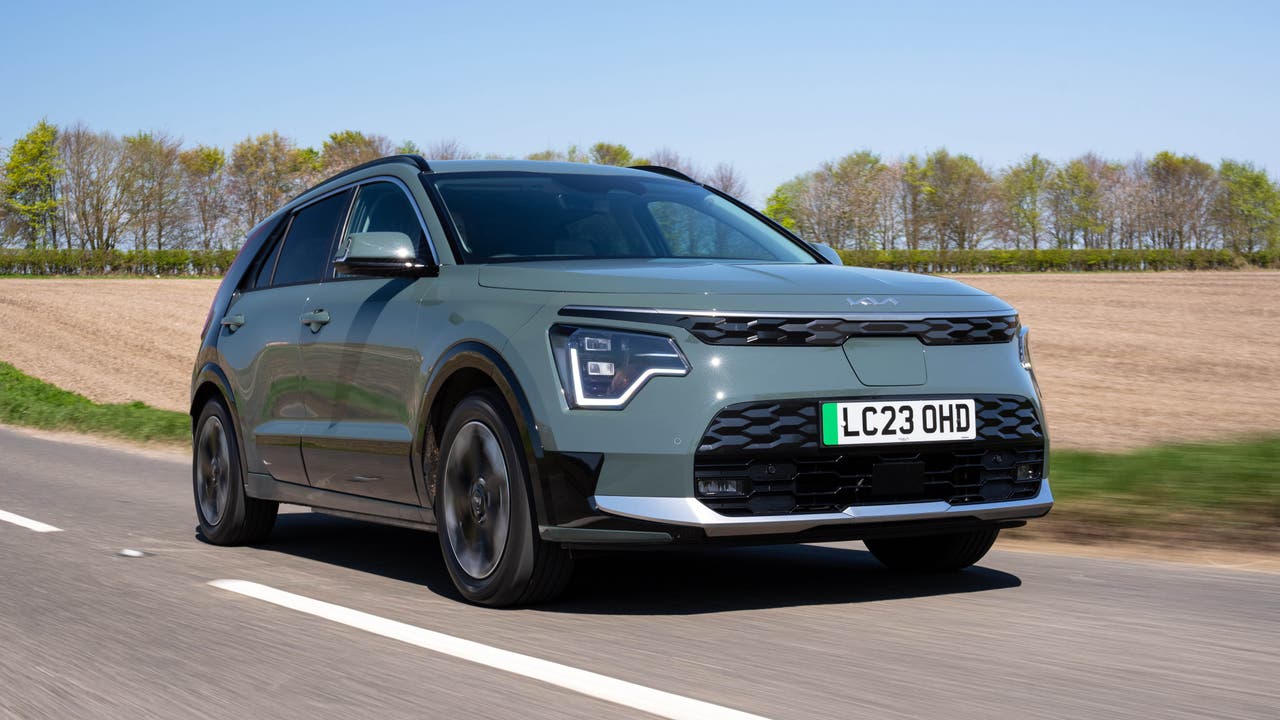 Boot space: 475-1,392 litres
Towing capacity: 750kg
Best feature: Off-grid coffee machine power
The Kia Niro EV makes this list for its V2L (Vehicle-to-Load) capability, which lets you power other electrical gadgets from the car's battery. You can use up to 80% of the battery capacity to power other devices, which could be enough for five days' camping. Perfect if you just can't live without electricity. There's a three-pin household plug inside the car, or you can use an adaptor plugged into the car's external charging port. It's available on '3' and '4' trim levels.
4. Skoda Kodiaq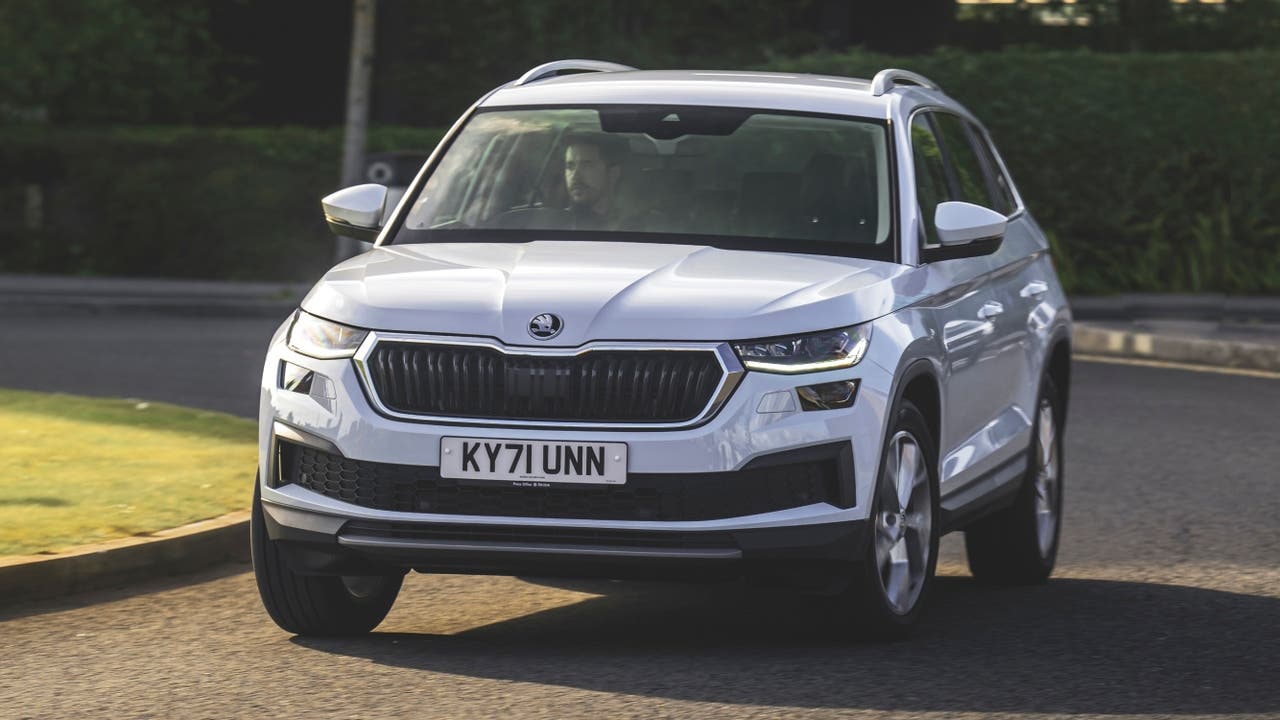 Boot space: 270-2,065 litres
Towing capacity: 1,800-2,300kg
Best feature: Swiss Army knife versatility
The Skoda Kodiaq's strengths as a family car also make it handy on a campsite. Its size means you can take everything including the kitchen sink, while its seven seats are all just about adult-sized – although you'll have to leave the sink at home if you're going camping with six mates. The Kodiaq can tow a large caravan or trailer with ease, and there are four-wheel-drive versions available if your campsite is at the end of a particularly muddy track.
5. Land Rover Defender 110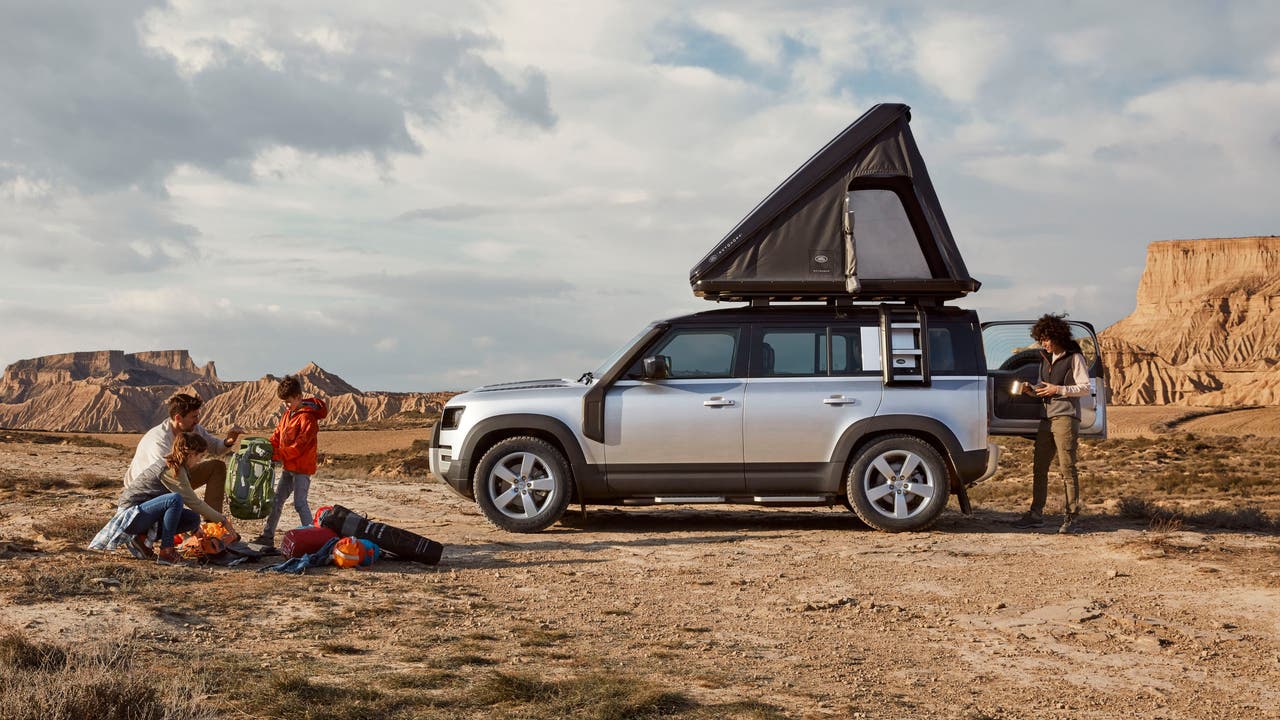 Boot space: 231-2,233 litres
Towing capacity: 3,000-3,500kg
Best feature: The feeling that no terrain is impassable
If you've got a healthy budget, the Land Rover Defender is simply unbeatable as a go-anywhere 4x4. That's always been a hallmark of the car and the brand, but the latest Defender brings luxury and actual ergonomics – you no longer have to drive with your right arm outside the window like the old car. The Defender is a beast when it comes to towing, and features a load of helpful gadgets like a 3D surround-view camera, trailer hitching assist and air suspension.
6. Skoda Octavia Estate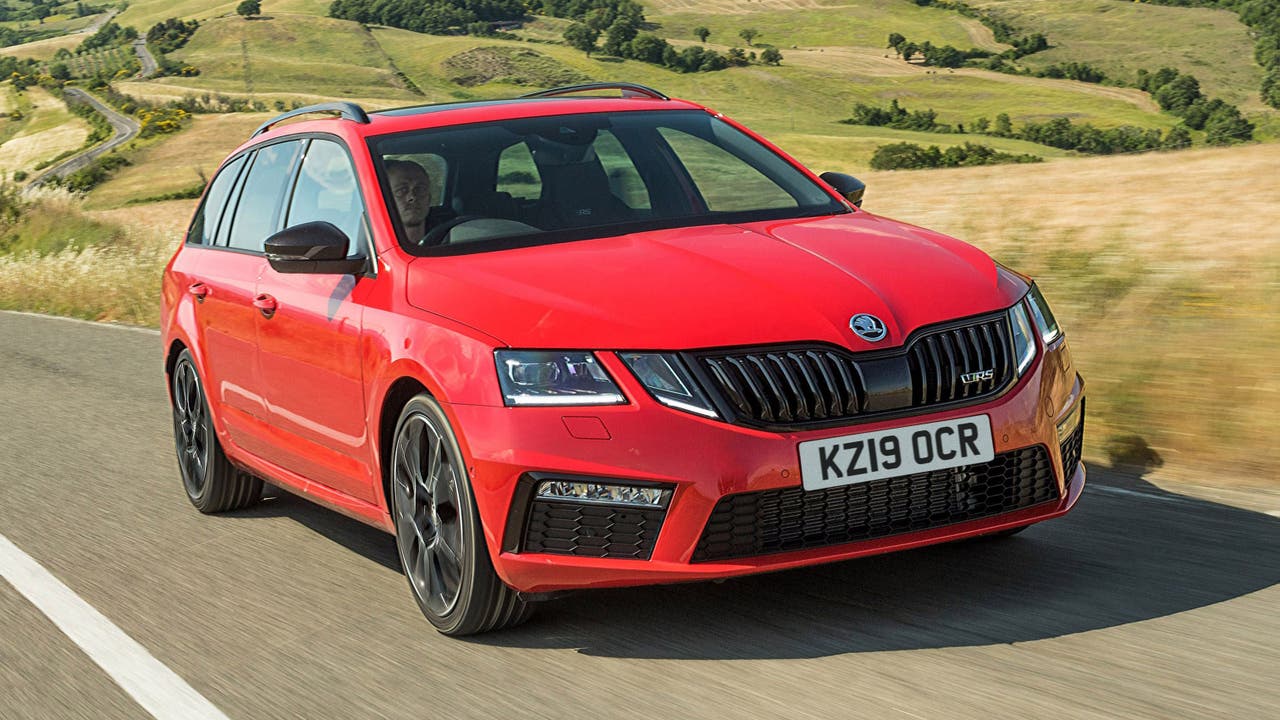 Boot space: 610-1,740 litres
Towing capacity: 1,300-2,000kg
Best feature: Unashamed sensible-ness
Another fantastically capable Skoda, the Octavia Estate is a big-booted family car that will suit daily needs and weekend camping trips. If the 610-litre boot isn't enough, you can flip the seats down with a flick of a lever to free up over 1,700 litres of space – and enough space to sleep in if the weather goes all British – or you can use the standard-fit roof rails. The Octavia has rugged interior materials that will easily shrug off mud and dirt, and there are 4x4 versions if you need top towing capacity or if you come across mildly off-road terrain.
7. Fiat Panda 4x4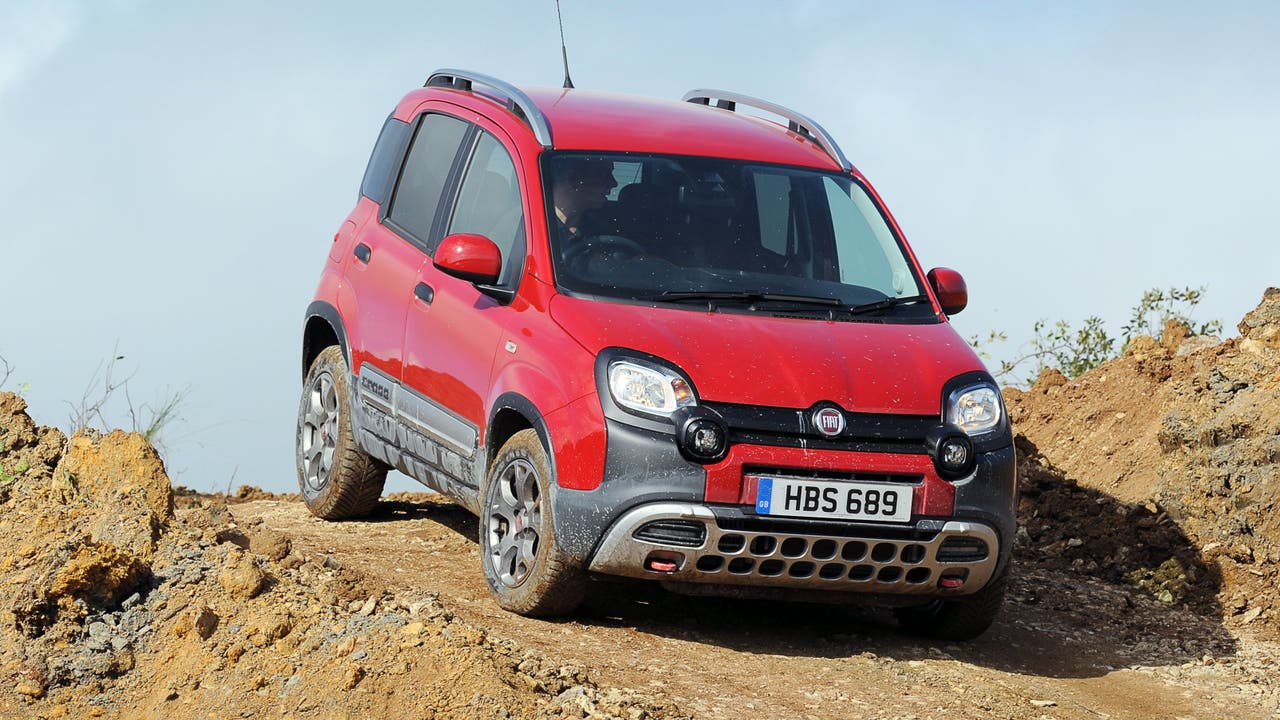 Boot space: 225 litres
Towing capacity: 800kg
Best feature: Loveable quirkiness
Soft, slow and not a great all-rounder, but infinitely cheery and loveable – the Fiat Panda certainly shares qualities with the animal of the same name. But the Panda 4x4 – a firm favourite in Italian mountain regions – has surprising off-road ability and a charming simplicity. Its square shape will swallow loads of camping equipment in, all without taking up too much space on the road. It'll get you to a remote campsite, and it'll look great when you get there.
8. Citroen Berlingo
Boot space: 775-2,107 litres
Towing capacity: 750-1,200kg
Best feature: Vanlife with a French twist
The Volkswagen Transporter might be the first choice for surfers at Newquay beaches, but rock up in a Citroen Berlingo and you'll have something different but just as capable. Even with the seats in place, there's a massive boot but, flip the seats down, and the Berlingo's van origins become even more apparent. There are loads of storage compartments in the cabin and enough space to sleep or sit comfortably with the seats folded. Petrol, diesel and fully electric versions are all available, with the latter offering a particularly quiet and relaxing drive to the campsite.
9. Jeep Renegade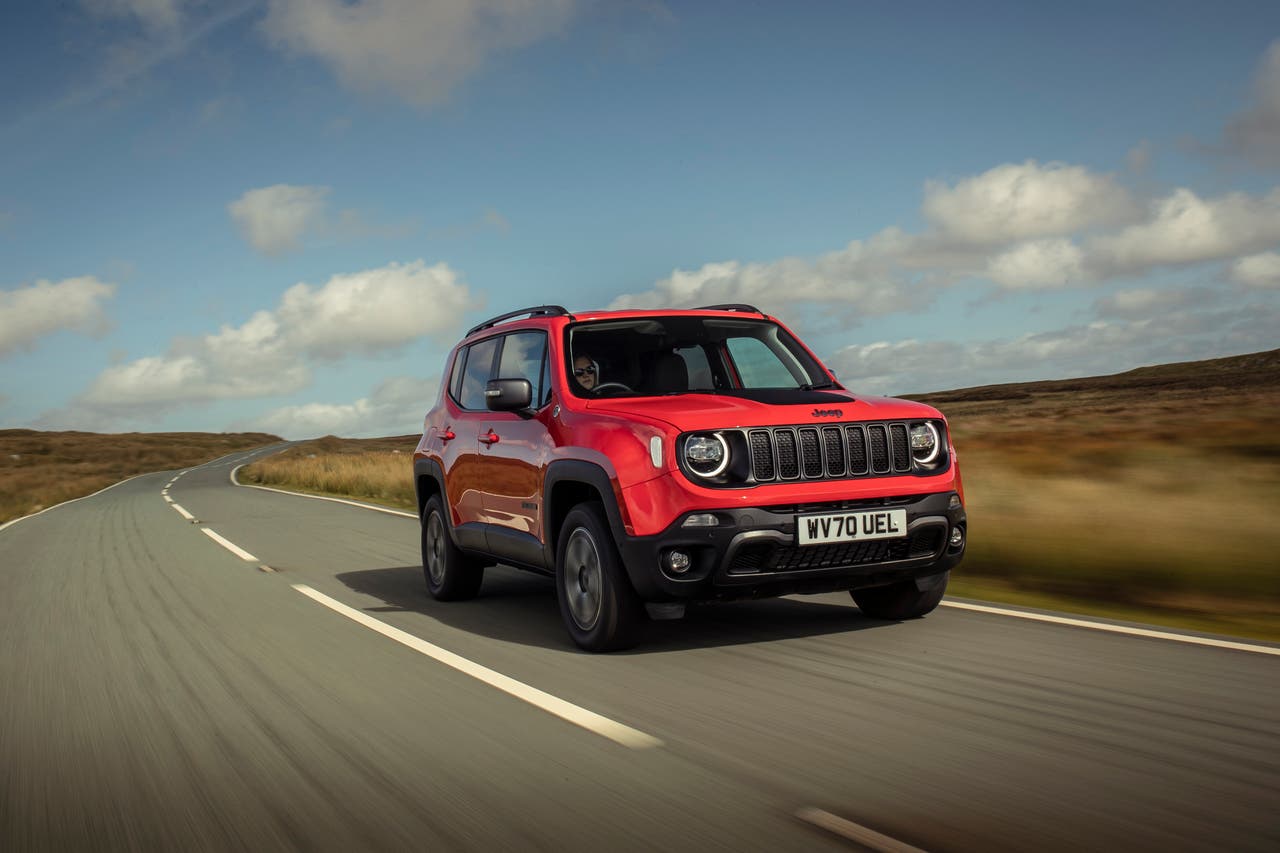 Boot space: 351-1,297 litres
Towing capacity: 1,150-1,500kg
Best feature: Chunky looks aren't just for show
The Renegade may be one of smaller, more road-focused cars in Jeep's lineup, but choose the right spec and it's still a good off-roader. Not that you'll need the Trailhawk trim for a grassy field, but the Renegade offers plenty else that makes it a capable campsite companion. The front passenger seat can fold forwards – handy for long items – and the boot floor is reversible and wipe-clean, so there's no need to worry about spills and mud. 
10. Tesla Model Y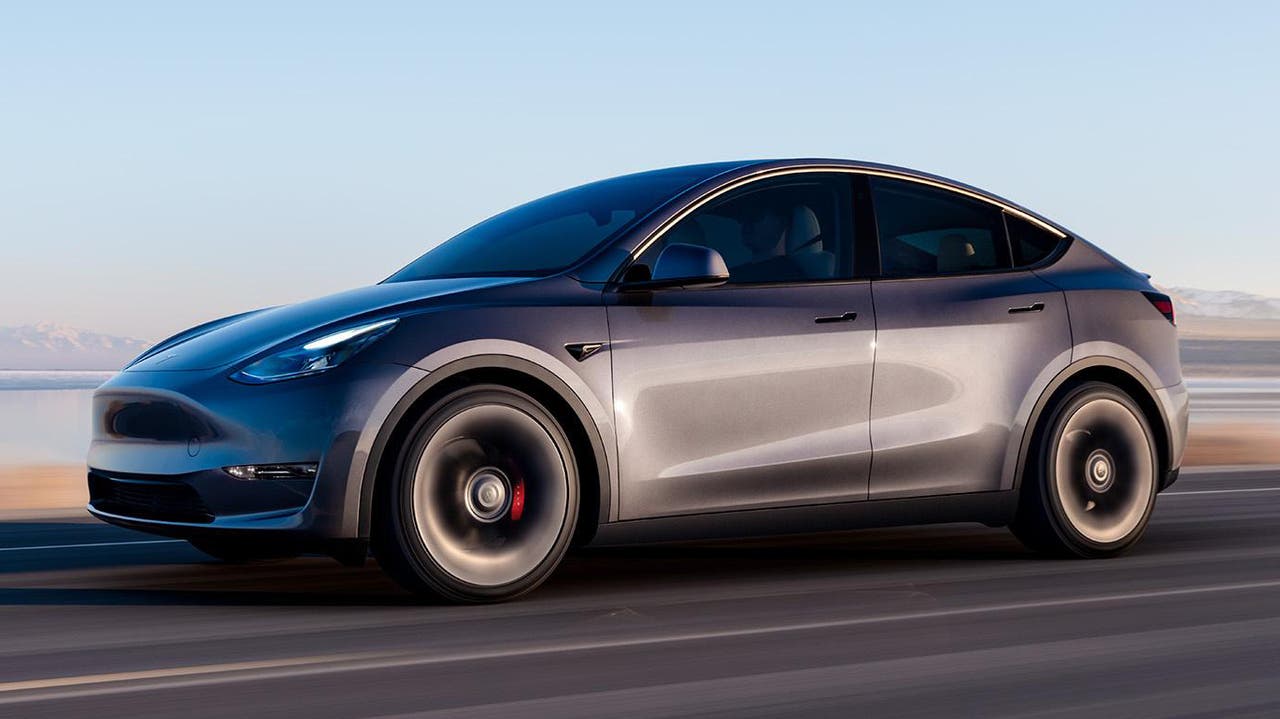 Boot space: up to 2,158 litres
Towing capacity: 1,600kg
Best feature: Camp Mode
A car with a dedicated Camp Mode has to go on this list. Select the mode through the climate control screen and the Tesla Model Y will let you keep the cabin climate control on all night, making sure you can sleep comfortably whatever the temperature outside. The Camp Mode doesn't use a huge amount of charge, but you can top up the Tesla at the brand's Supercharger network en route – helped by the built-in route planner that finds nearby chargers.