Whether you're hitting local cycleways with the kids or an aspiring Tour de France rider, you need a car or van that's capable of bringing your bikes
Most cars are capable of carrying at least one bike somehow, whether you stick the bike on the roof, on a bike rack or inside the car with the wheels off. But, if you're going to be transporting a bicycle regularly – or possibly several bikes – you'll need a practical vehicle that's suitable for the job.
All these cars are capable of carrying bikes and passengers at the same time, and some have four-wheel drive if you're planning to hit up some gnarly trails. These are our top picks for the best cars for cyclists.
1. Skoda Octavia Estate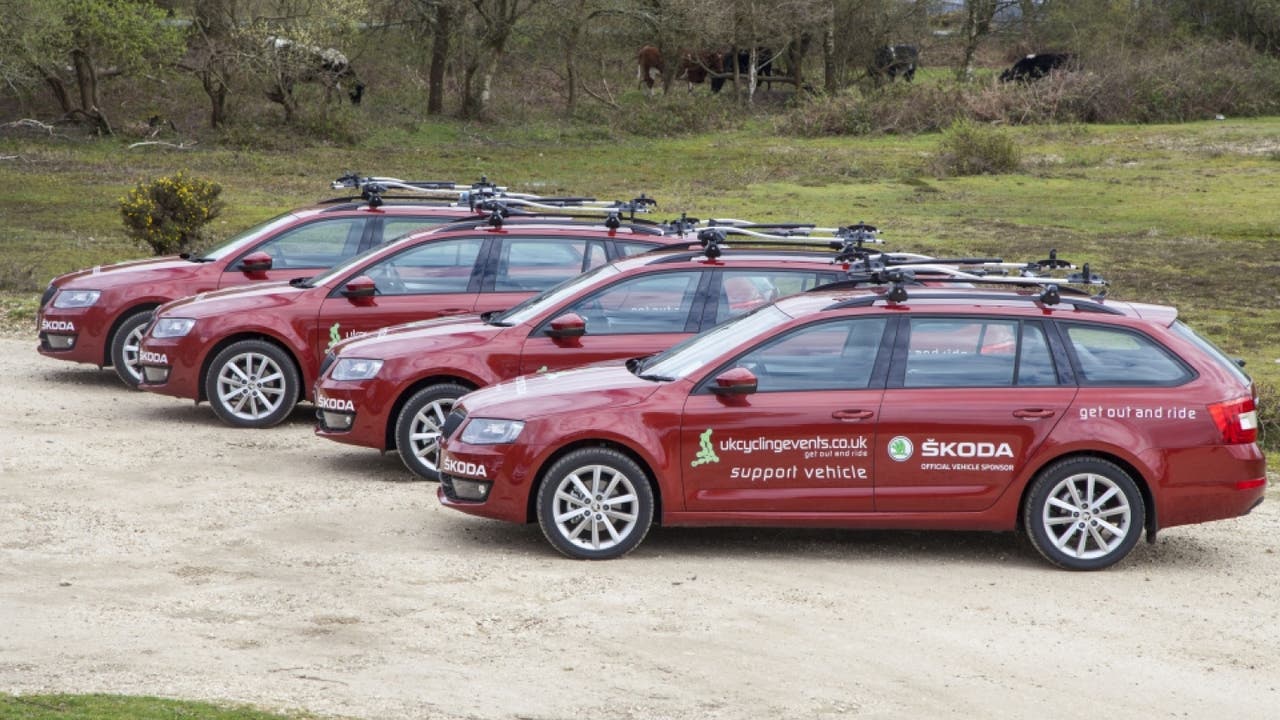 Boot space (seats up/down): 640/1,700 litres
Skoda has been a headline sponsor of the Tour de France many times in recent years, so you can be sure the brand takes carrying bikes seriously. Either the Octavia Estate or the Superb Estate could have made this list, but the Octavia is more affordable, a little easier to manoeuvre and still offers one of the biggest boots of any estate car. Flip the rear seats down and there's plenty of room to throw in a bike without taking the wheels off. Or, with standard-fit roof rails, you can stick up to four bikes on the roof.
2. Land Rover Discovery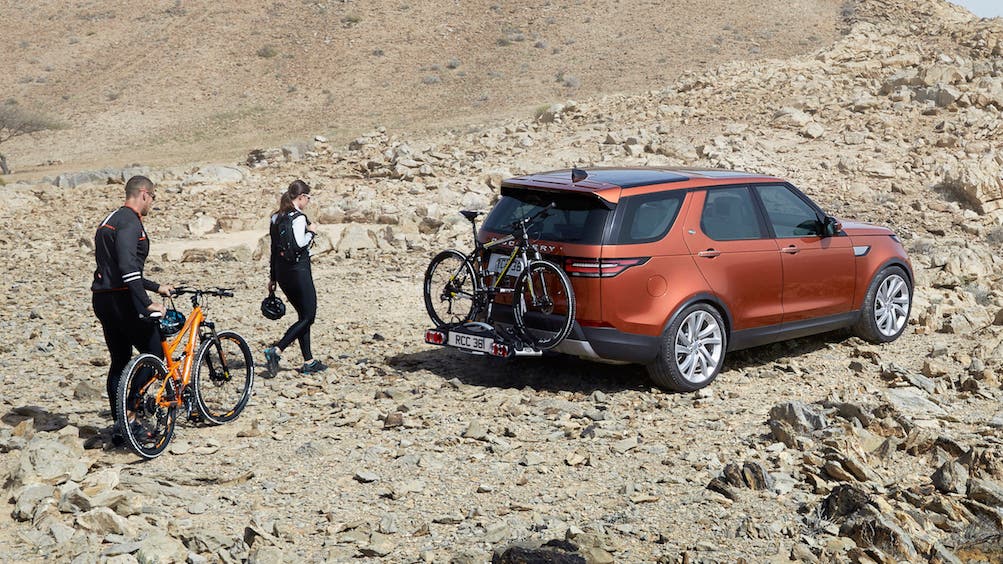 Boot space (with 7 seats/5 seats/2 seats): 228/1,137/2,406 litres
The Land Rover Discovery can't be called cheap, but it still manages to feel good value as it's so capable. It's so big that most of the peloton could shelter inside, and its size means you have the flexibility to store bikes wherever you want. Put bikes on the outside of the car and there's room inside for seven adults – and, with the soft leather upholstery, they'll all be comfortable. Of course, the Discovery is a true go-anywhere vehicle, and its off-road technology means you can cycle over rough terrain if you so wish – just like these people in this photo. That's why we think it's the best SUV for cyclists.
3. Citroen Berlingo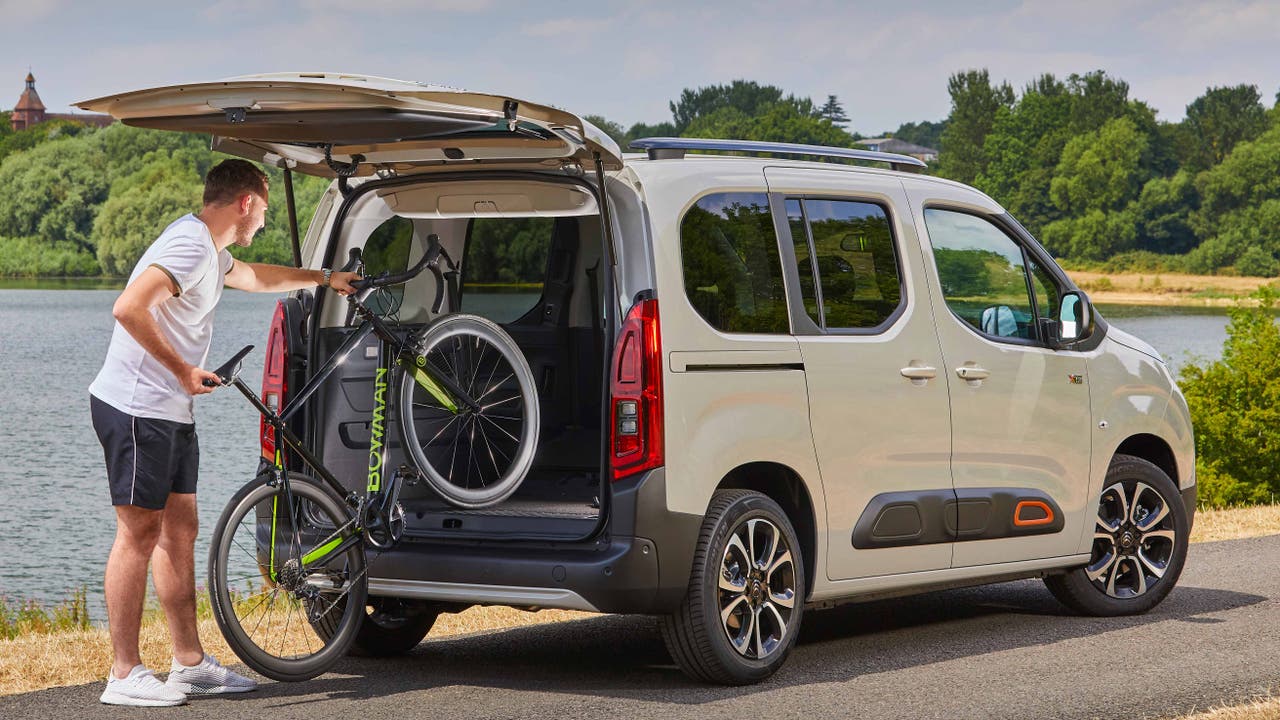 Boot space (seats up/down): 775/1,884 litres
It probably won't have escaped you that the Citroen Berlingo MPV is based on the van of the same name. Vans are practical by nature, and that means the boxy Berlingo is a great bike carrier. Just look how happy the man in this photo is that he doesn't have to take the front wheel off! The Berlingo's height means you can carry bikes standing up, and the enormous boot opening makes loading awkward items easy-peasy. Top-spec cars have roof bars if you'd rather leave the interior space free for passengers or luggage – just watch out for any height-restricted car parks or low-hanging branches.
4. Ford Ranger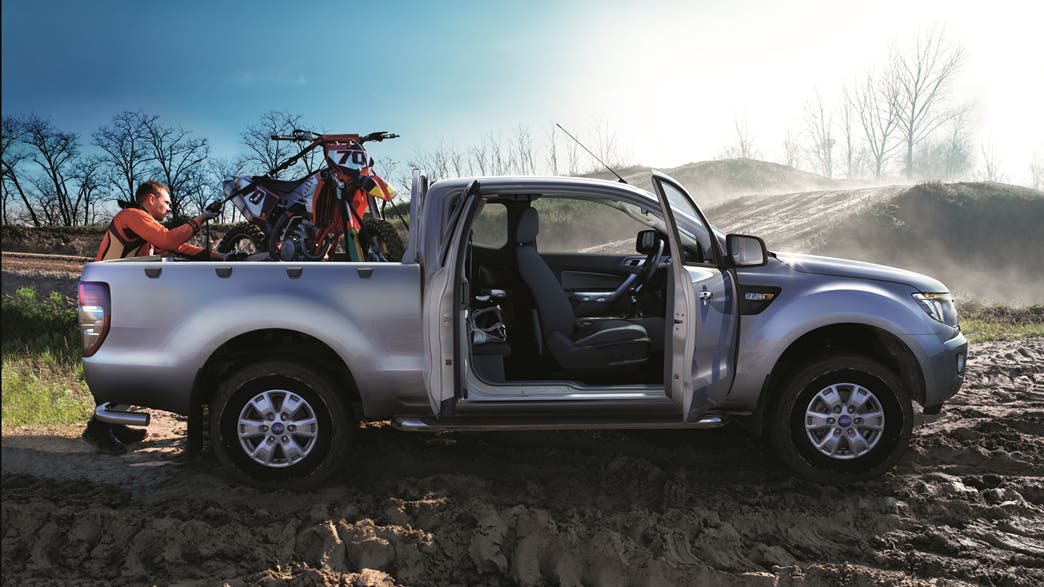 Payload: 1,024-1,252kg
Technically, pickups like the Ford Ranger have endless boot space. You might not have considered a pickup as bike transport, but the large, square loadbay makes it a really strong choice. Depending on the bike and the exact size of your loadbay, you might be able to load bikes diagonally across the space. If not, you can drape the front wheel over the tailgate and carry bikes that way. Make sure your lights and number plate are still visible, and consider buying aftermarket bike pads to make sure you don't damage the paintwork.
5. Dacia Jogger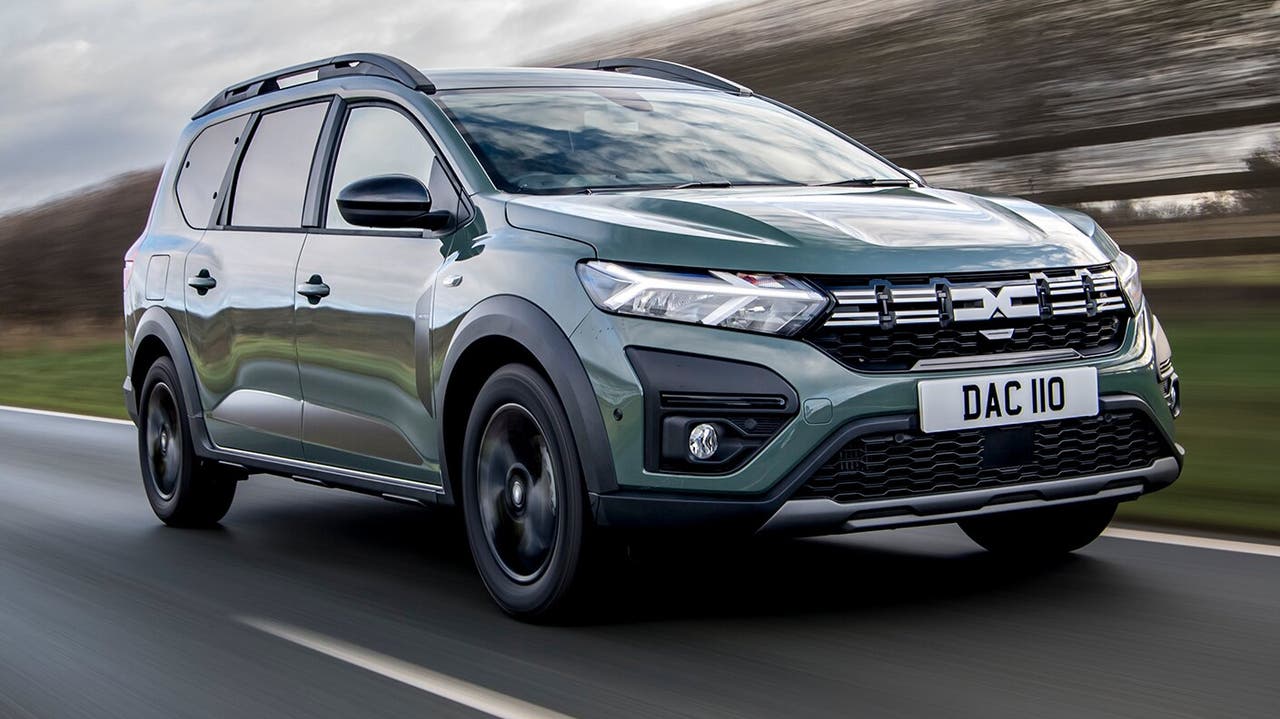 Boot space (with 7 seats/5 seats/2 seats): 212/712/1,807 litres
One of the cheaper options on this list, the Dacia Jogger proves that more expensive isn't always better. Its third-row seats are light and easy to remove, and its wide, tall boot opening is great for loading large items. As standard, the Dacia comes with clever roof rails that can switch to cross bars which you can mount bike carriers onto. Its materials are hard-wearing and should stand up well to woodland mud, and the third row of seats is surprisingly spacious if you need to carry lots of passengers. The Jogger comes with two economical engine options but no four-wheel drive – look to 4x4 versions of the Dacia Duster if you need off-road capability.
6. Honda Jazz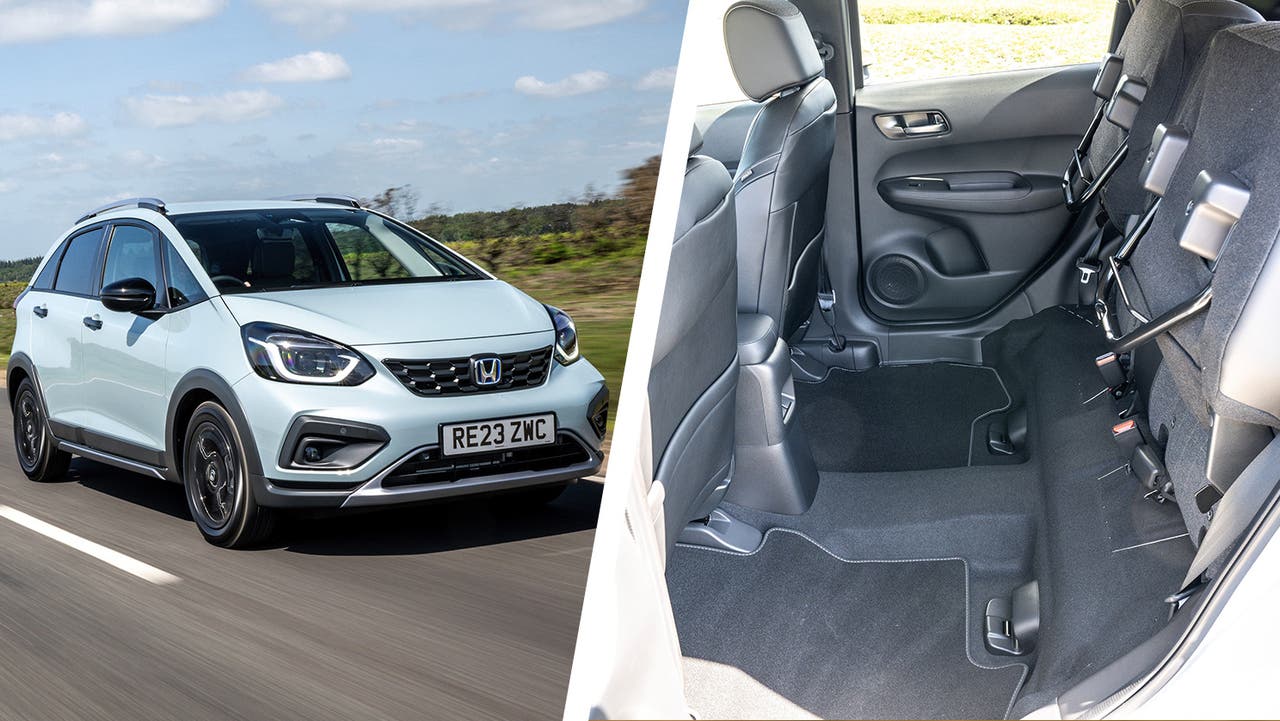 Boot space (seats up/down): 304/1,205 litres
The Honda Jazz is by far the smallest car on this list, but it has a trick up its sleeve. It's almost unique in offering 'magic' rear seats that flip up like cinema stalls, leaving a space the entire width of the car. The low transmission tunnel takes up the space under your pedals, so you can carry a bike inside this clever supermini – instead of carrying it on the roof and compromising fuel efficiency. And fuel efficiency is one of the Jazz's many plus points, with its hybrid engine returning up to 61mpg. What's more, the Jazz's rear door pockets are perfectly shaped for water bottles.
7. Ford Tourneo Custom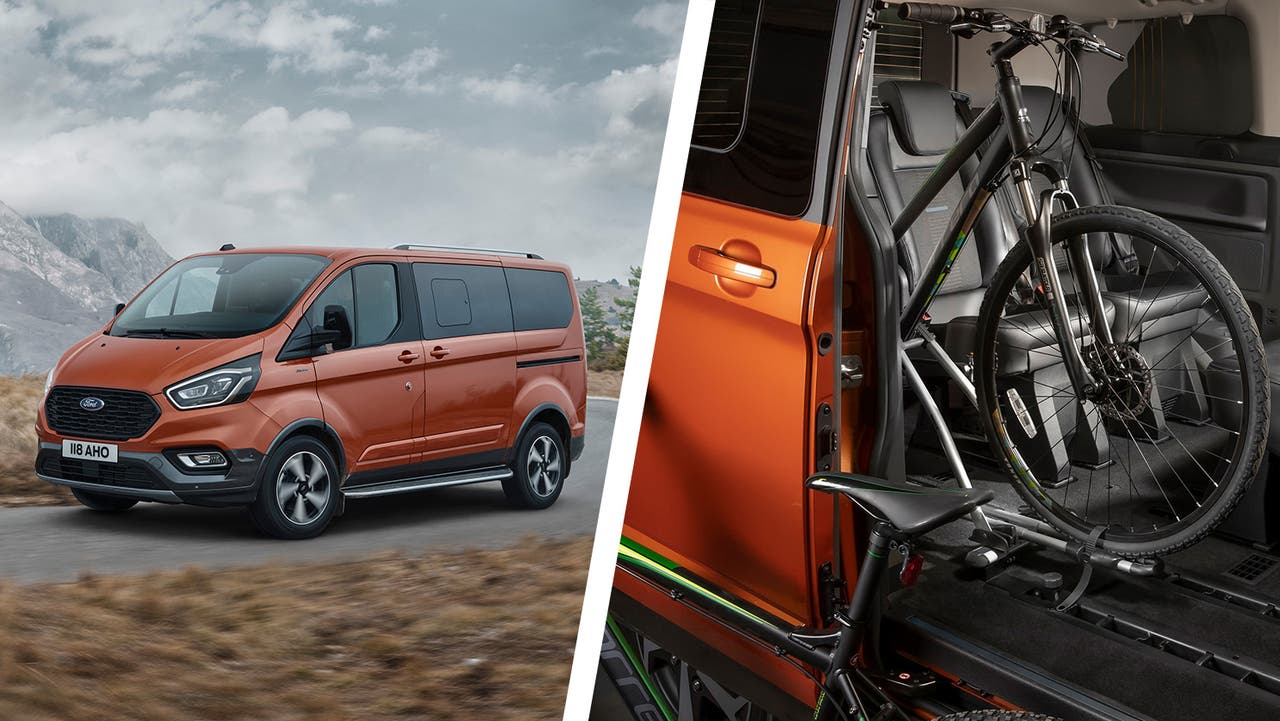 Boot space (behind third row): 1,200 litres
The Ford Tourneo Custom, based on the UK's best-selling vehicle, the Transit Custom van, is almost endlessly versatile. It seats up to nine people, and the two rows of rear seats can be rotated, folded, tumbled or removed to your heart's content. You could tumble the seats forward to leave room for bikes behind, or fold one side of seats down to create a long space and still have the ability to carry passengers. And there's even an Active trim level which comes with the option of a limited-slip differential that reduces wheelspin on loose surfaces. If you need a do-it-all vehicle, especially with a big family, embrace the #vanlife and you'll be glad you did.
8. Subaru Outback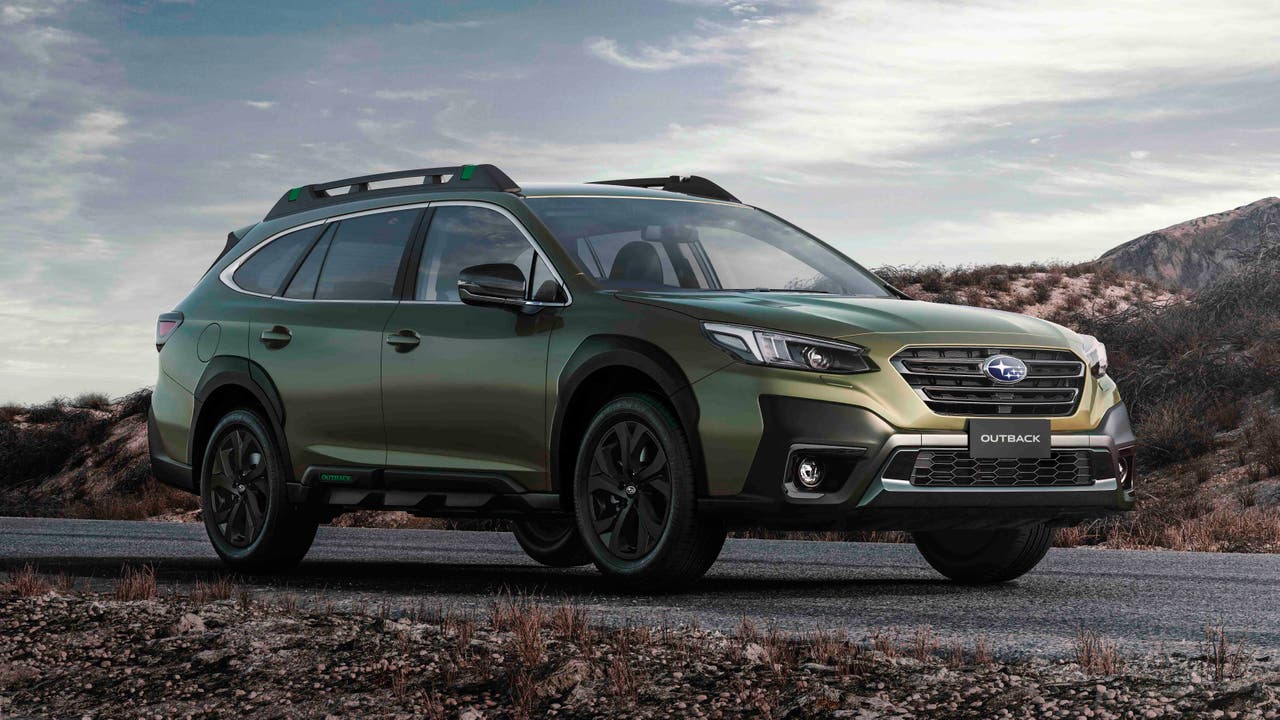 Boot space (seats up/down): 561/1,750 litres
A niche choice in the UK, the Subaru Outback is a rugged estate that offers more off-road capability than the vast majority of SUVs. The Outback has full-time four-wheel drive and lots of ground clearance, so it's perfect if you're heading to the wilderness with your mountain bike. Just look at the chunkiness of those roof bars! Subaru is also one of the leading manufacturers when it comes to safety – making the Outback a solid family car choice – and owners tend to stick with their cars for far longer than customers of most other brands.
9. Skoda Kodiaq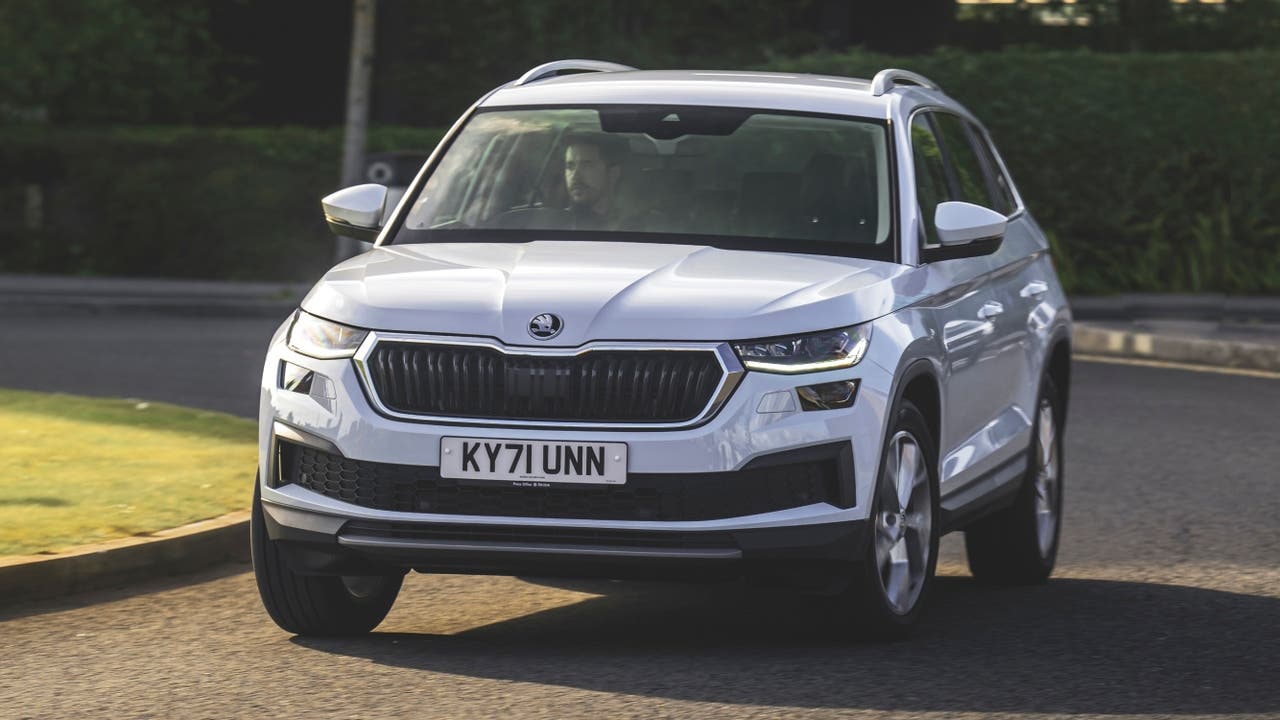 Boot space (with 7 seats/5 seats/2 seats): 270/735/2,005 litres
As it's available with up to seven seats – and the third row is just about suitable for adults – the Skoda Kodiaq is a big car. That pays dividends if you want to haul awkward items like bikes, as you shouldn't have to fold down all five rear seats to fit one in. Depending on the size of the bike, you may only need to drop the sixth and seventh seats. That's made easier by the handy levers letting you fold the seats from the boot, while the Kodiaq also benefits from a flat cargo floor and no load lip. If you need to carry people inside, roof rails come as standard.
10. Tesla Model S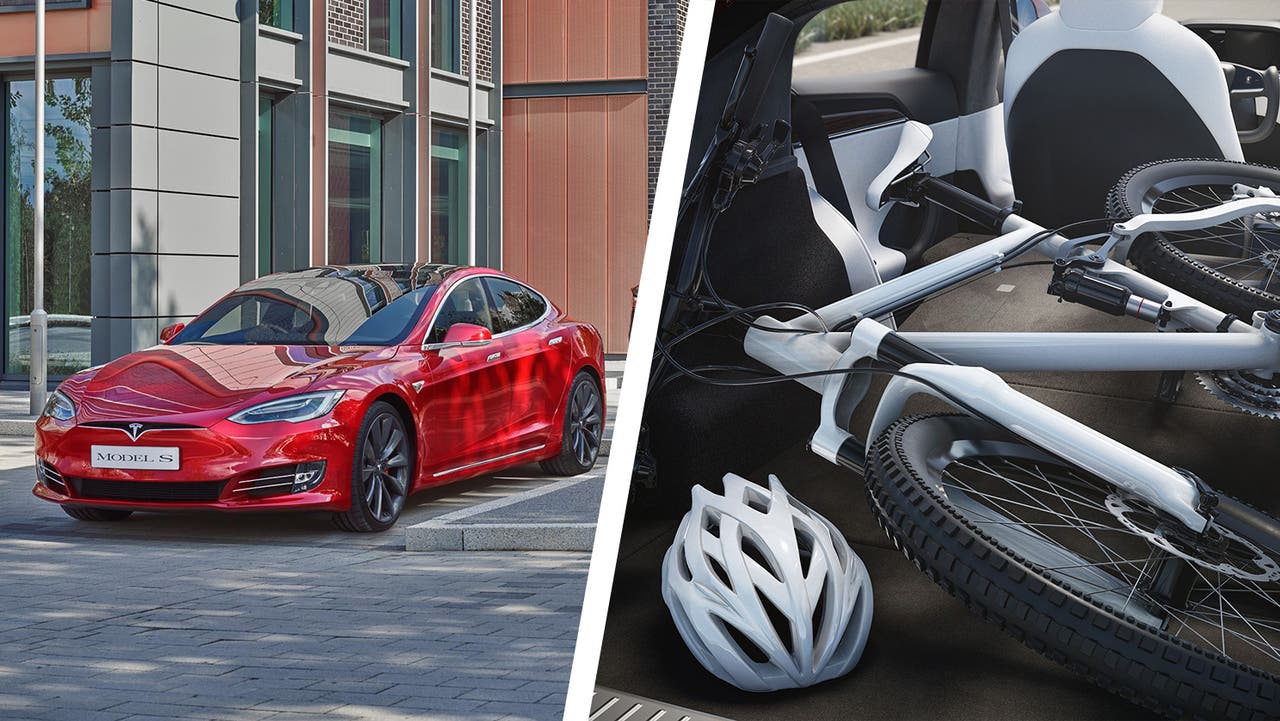 Boot space (seats up): 735 litres
You'll have noticed that most of the cars we've featured have been boxy MPVs, SUVs and estates. The Tesla Model S is an outlier, being a swoopy battery-powered executive car with a focus on aerodynamics and efficiency. But the EV platform also means the Model S is surprisingly practical. Open its hatchback tailgate and fold the rear seats, and you're greeted by a space that's long enough to fit an adult's bike without removing the wheels. And, unless you need the seats for bums, carrying a bike inside the Model S is better for the car's range estimate.