Just because you need a 4x4 for muddy tracks or winter trails, that doesn't mean you need a big engine…
There are plenty of clever SUVs that have four-wheel-drive all-terrain prowess along with the fuel-sipping manners of modern hybrid engines. They're no milk floats on stilts, either, with all of these full-hybrid and plug-in-hybrid options having more than enough brawn for whatever task you throw at them.
All these hybrid 4x4 choices are available as great-value used cars from Motorpoint.
BMW X1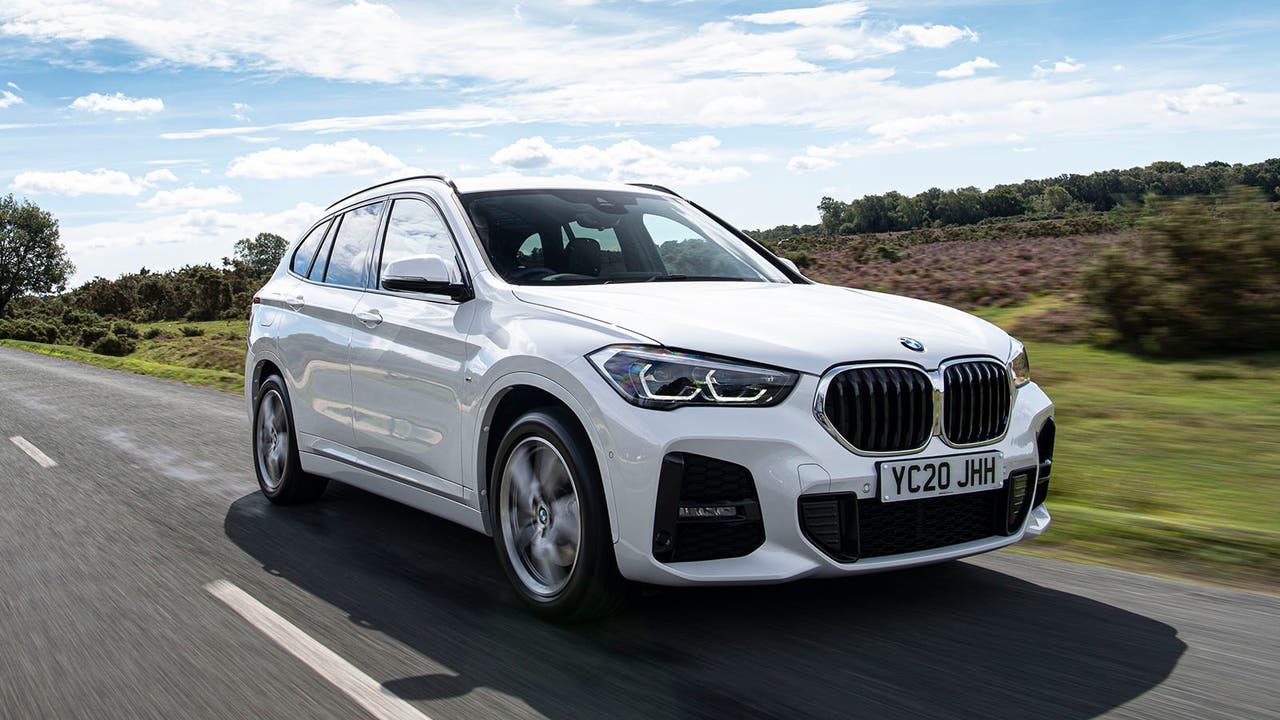 While a new and improved version of the BMW X1 has recently launched, its predecessor still represents excellent value for money on the used market. You'll miss out on the latest tech but save thousands on the purchase price, and still have an impressively spacious small family SUV that's available with a strong plug-in-hybrid setup. With a petrol engine on the front axle and an electric motor on the back, you get four-wheel drive, a 30-mile electric range and the potential for more than 100mpg if you drive carefully.
Find a used BMW X1 for sale at Motorpoint
Kia Sorento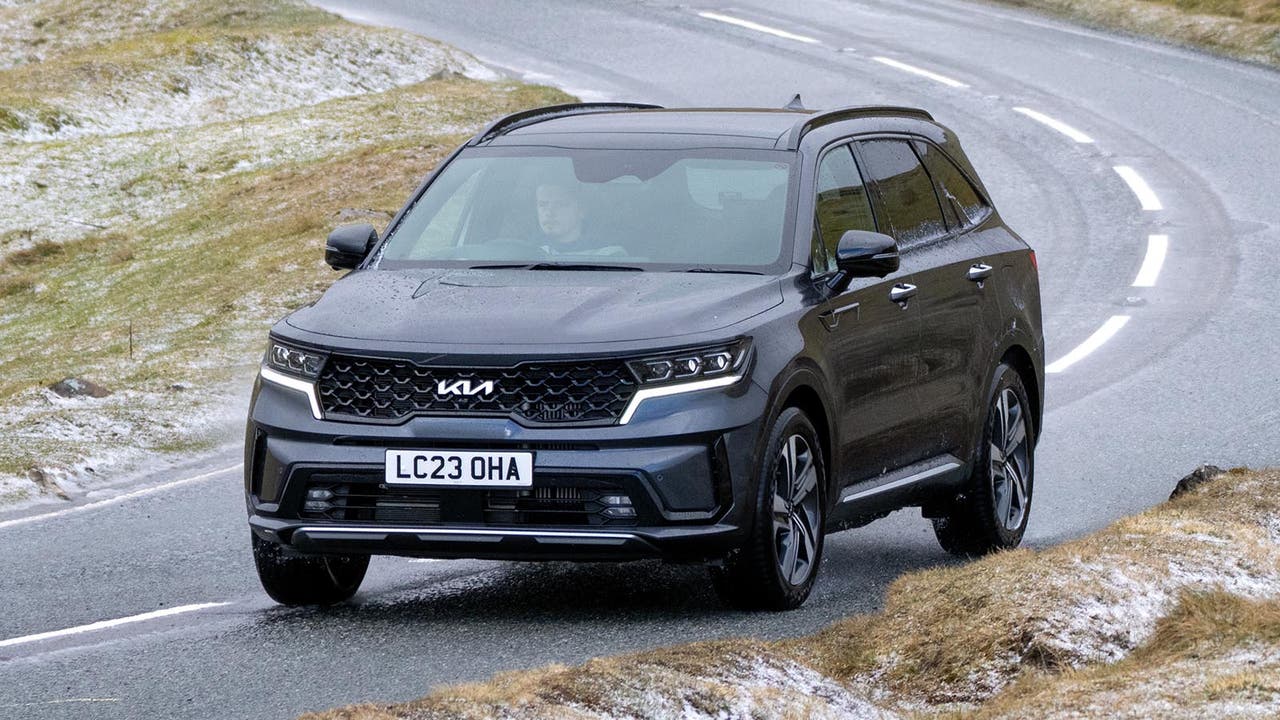 The Kia Sorento is the largest SUV in the brand's UK lineup, with seven seats and loads of cargo space. You also get a choice of hybrid systems – a full 'self-charging' hybrid and a plug-in hybrid, with the latter able to cover a little over 30 miles on a full charge. However, if you don't have a charging point at home or work, the full hybrid is a little more affordable and still capable of returning excellent mpg figures without the hassle of plugging in. Four-wheel drive is an option with the full-hybrid setup and adds even more all-weather grip.
Buy a used Kia Sorento
Range Rover Sport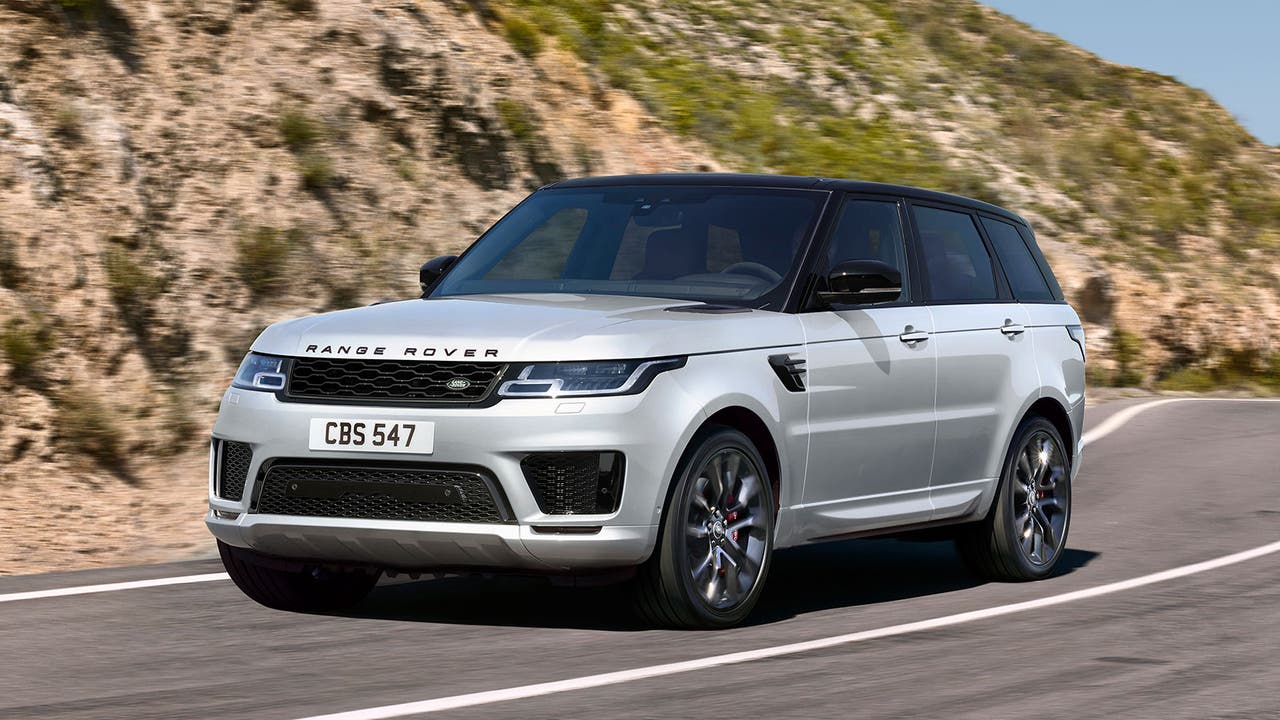 Nothing about the Range Rover Sport really suggests it's a planet-saving option. However, equip this luxury SUV with the P400e plug-in hybrid engine and it can travel around 25 miles without burning a drop of fuel. Make the most of the engine and on-board battery pack, and your leather-clad Range Rover Sport will be returning economy figures that'd make a supermini blush. Of course, all that technology doesn't compromise this SUV's legendary off-road ability, nor its spacious, opulently trimmed cabin.
Find a used Range Rover Sport for sale
Toyota RAV4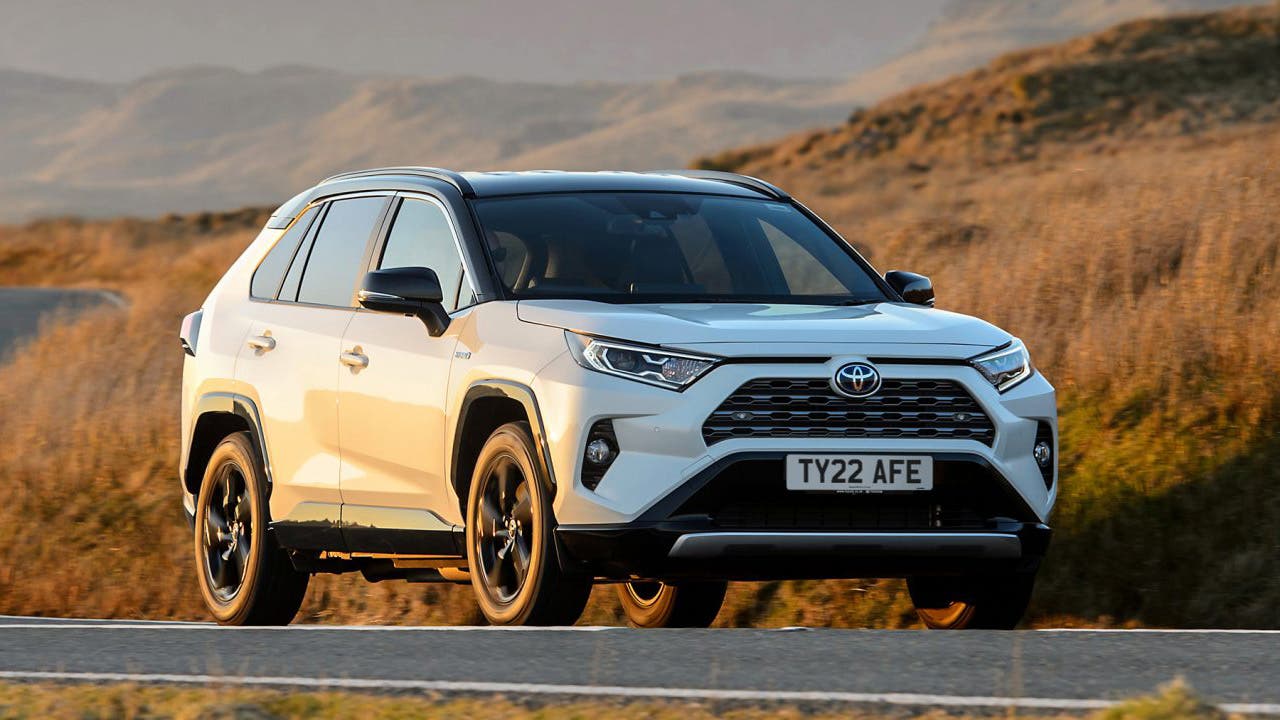 With such a long history building hybrids, it makes sense that the Toyota RAV4 should earn a spot on this list. Like the Kia and Hyundai options, the RAV4 is offered with both full hybrid and plug-in hybrid engines, although we'll focus on the former as it's more common, more affordable and doesn't require access to a charging point. There's no seven-seat option, but you do get a vast, square load area behind the five standard seats, along with lots of space for tall adults or bulky child seats. All with the reassurance of Toyota's excellent reliability record.
Check out the Toyota RAV4 cars for sale at Motorpoint
Peugeot 3008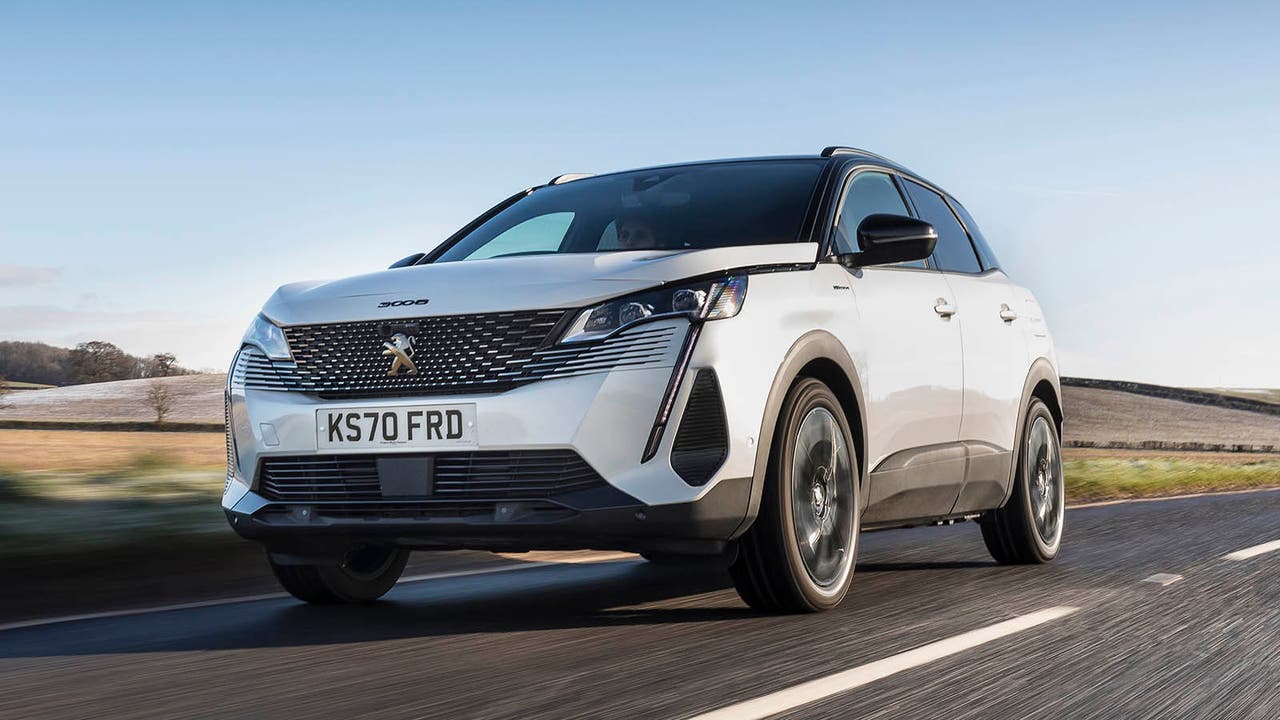 A new Peugeot 3008 has recently broken cover, which means even better savings on the outgoing car. It's no old-school SUV either, because the previous-gen 3008 is available with the company's punchy Hybrid4 plug-in-hybrid setup. You get a total of 300hp giving hot-hatch-baiting acceleration and lots of grip across all four wheels but, resist the temptation to lean into the throttle, and you can average north of 200mpg or drive on electric power for more than 35 miles. The stylish, modern cabin still looks sharp today.
Check out our choice of used Peugeot 3008 cars for sale at Motorpoint
Hyundai Tucson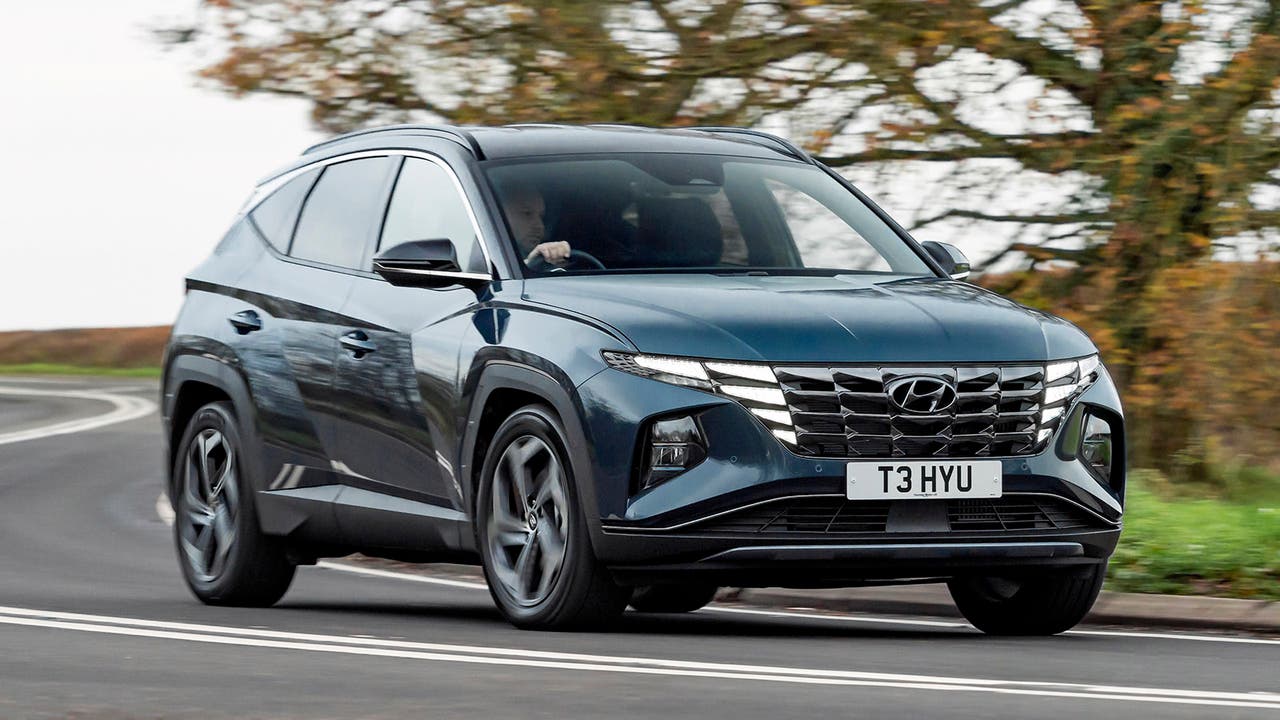 Like other cars from the Korean brand, the Hyundai Tucson can be had with either a full-hybrid or a plug-in-hybrid system – with the former being the best choice for buyers who don't have easy access to EV charging. Regardless of the exact engine chosen, all Tucsons are spacious and easy to drive, with loads of on-board technology and generous equipment lists. You'll also appreciate the robust build quality and eye-catching concept-car styling that stands out among its more conservative rivals.
Find a used Hyundai Tucson for sale at Motorpoint 
Vauxhall Grandland X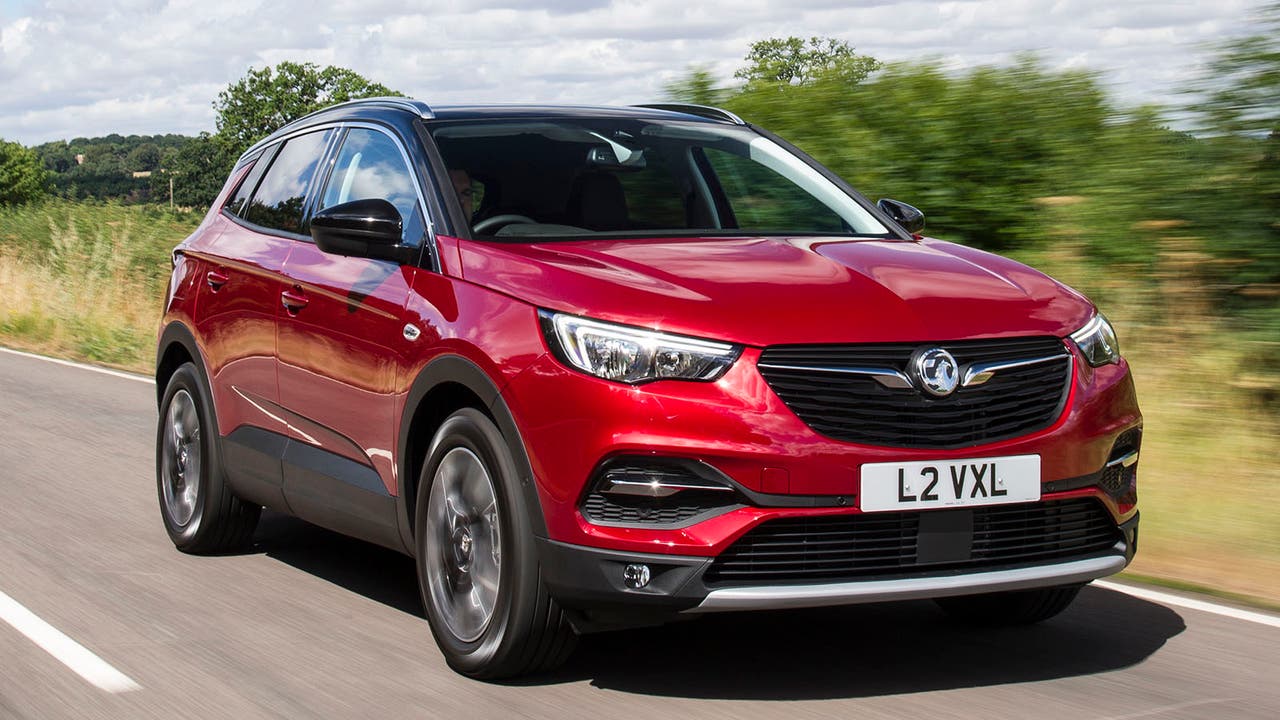 The Vauxhall Grandland X – along with the updated Grandland – relies on the same platform and plug-in-hybrid tech that powers the Peugeot 3008. However, by omitting some of the French car's more extravagant styling details, the Vauxhall is substantially more affordable, especially as a used car. Under the bonnet, you'll find the same four-wheel-drive, 300hp plug-in-hybrid engine as the 3008 – with huge reserves of power, a handy 35-mile electric-only range, and average economy that can crest 200mpg in the right circumstances.
Browse our choice of used Vauxhall Grandland X cars for sale
Kia Sportage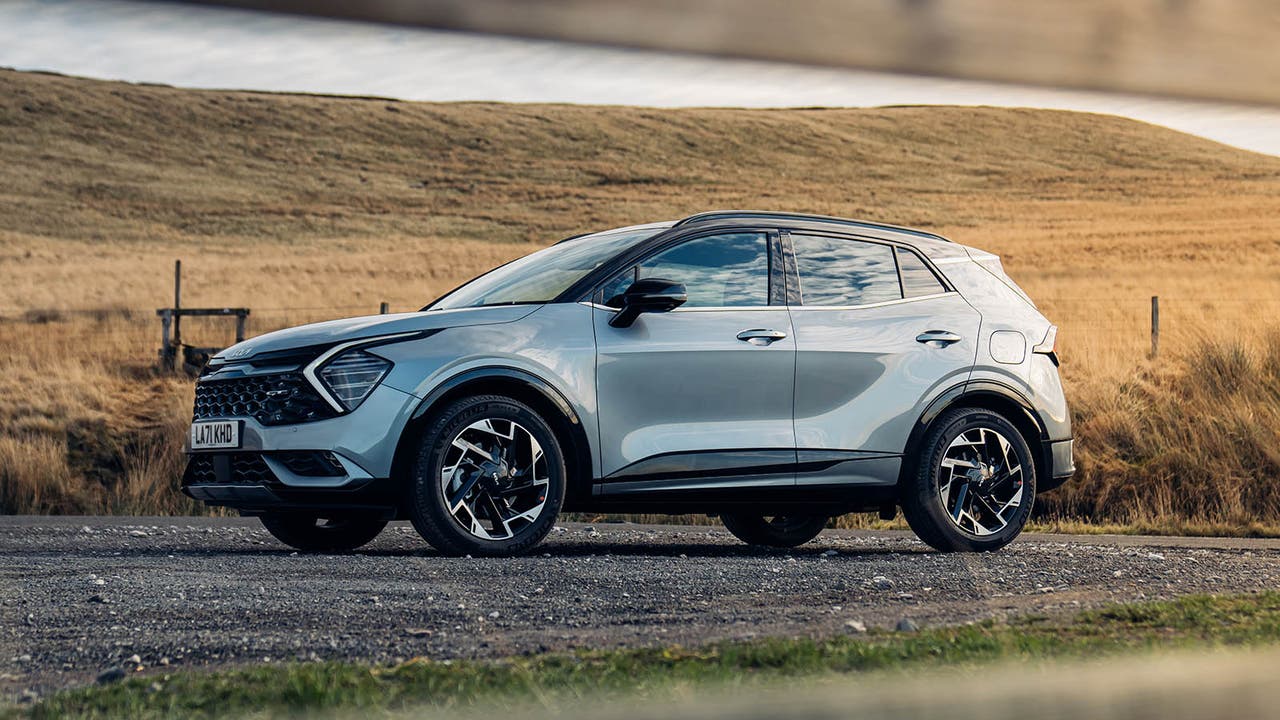 As the sibling car to the Tucson above, the Kia Sportage has many of the same virtues. It's easy to drive, easy to use, well equipped and comes with the reassurance of the brand's strong reliability record. It carves out its own niche, however, with slightly more upright cabin styling that recalls more traditional off-roaders, and a stiffer, sportier ride. Engine options are the same, however, featuring a choice of full or plug-in-hybrid engines, with the former being a little more affordable and better for buyers without easy EV charging options.
Buy a used Kia Sportage from Motorpoint
Audi Q5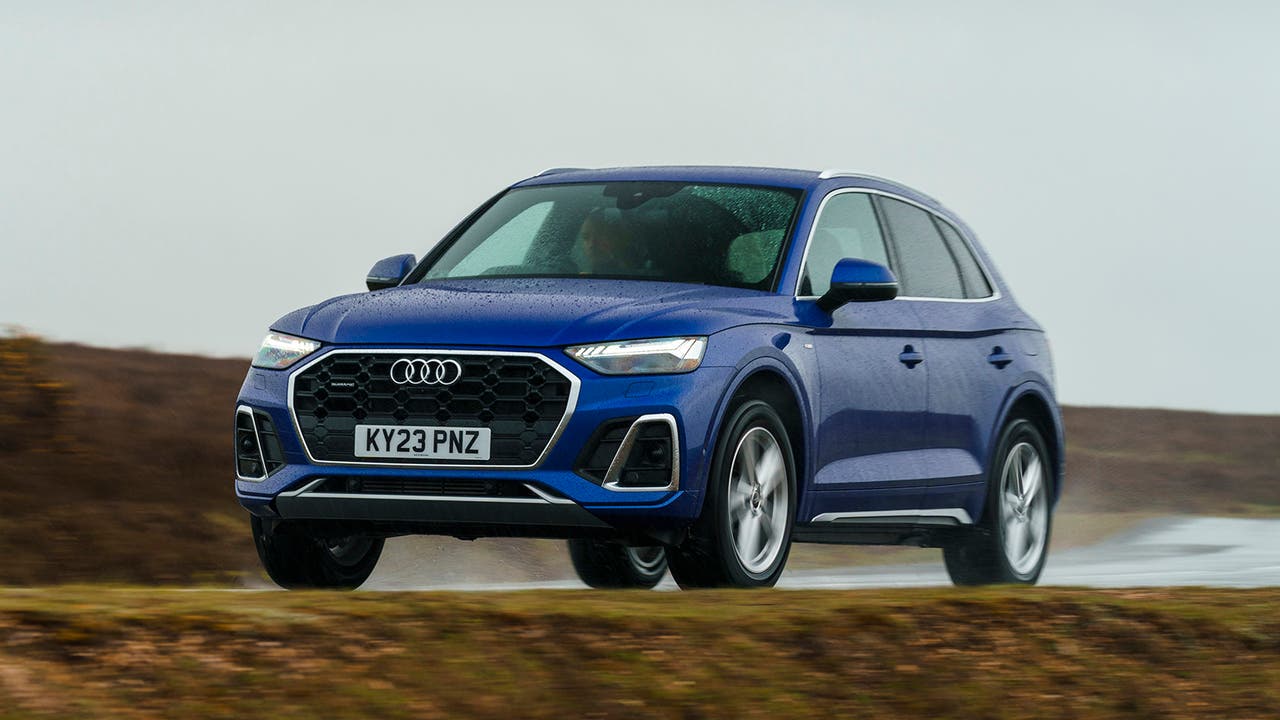 On the outside, the Audi Q5 looks like any other SUV in the German brand's range, but you can specify it with the powerful 50 TFSI e plug-in-hybrid engine to get the best of petrol and electric worlds. The meaty 299hp output means you'll crack the 0-62mph dash in 6.1 seconds – as fast as most modern hot hatches but, if you can resist the temptation, you can travel more than 35 miles on electric power, or achieve a combined 150mpg if you take every opportunity to keep the battery pack topped up.
Find a used Audi Q5 for sale at Motorpoint
Suzuki S-Cross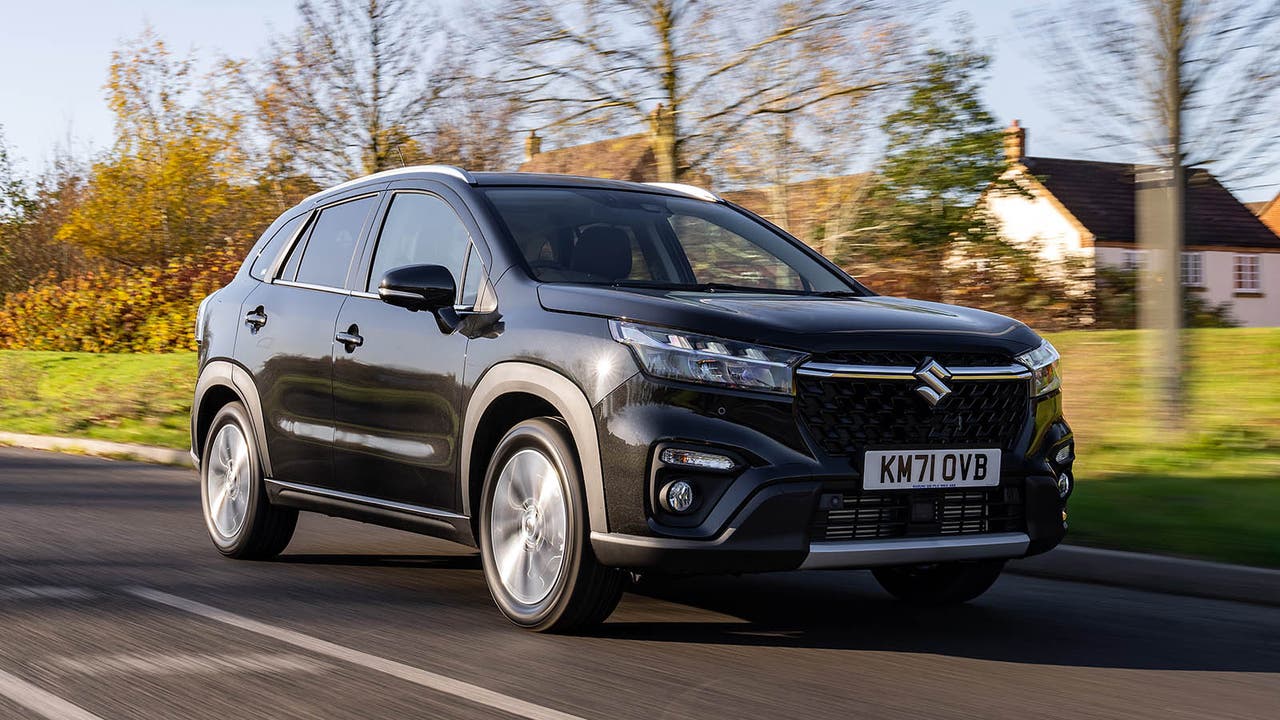 Every Suzuki S-Cross is hybridised to some degree but, while manual models make do with a simple mild-hybrid setup, you can get a newer full-hybrid engine if you choose the 1.5-litre automatic version. It focuses mostly on economy compared to some of the speed demons on this list, but can achieve nearly 50mpg in day-to-day driving with no need to plug in and recharge. It's not the most luxurious choice here but strikes back by being one of the most affordable options while still retaining a spacious cabin and generous equipment list.
Buy a used Suzuki S-Cross from Motorpoint
Save money on a fuel-sipping 4x4
Motorpoint has a huge selection of used cars for sale, including hundreds of hybrid and 4x4 models. For more options check out our picks for the best nearly new 4x4s on sale.