Almost all modern cars can tackle a motorway trip, but some are much better than others. The ideal long-distance cruising companion will have comfortable suspension, a practical cabin and enough power so it doesn't feel strained when overtaking. If it also looks good and sips fuel while on the move, you've hit the jackpot.
If your job or lifestyle has you spending hours slogging up and down the UK's motorways, these are the best cars for the task. Our picks are listed alphabetically and cover a selection of brands, body styles and price points, so there's something here for everyone.
1. Audi Q5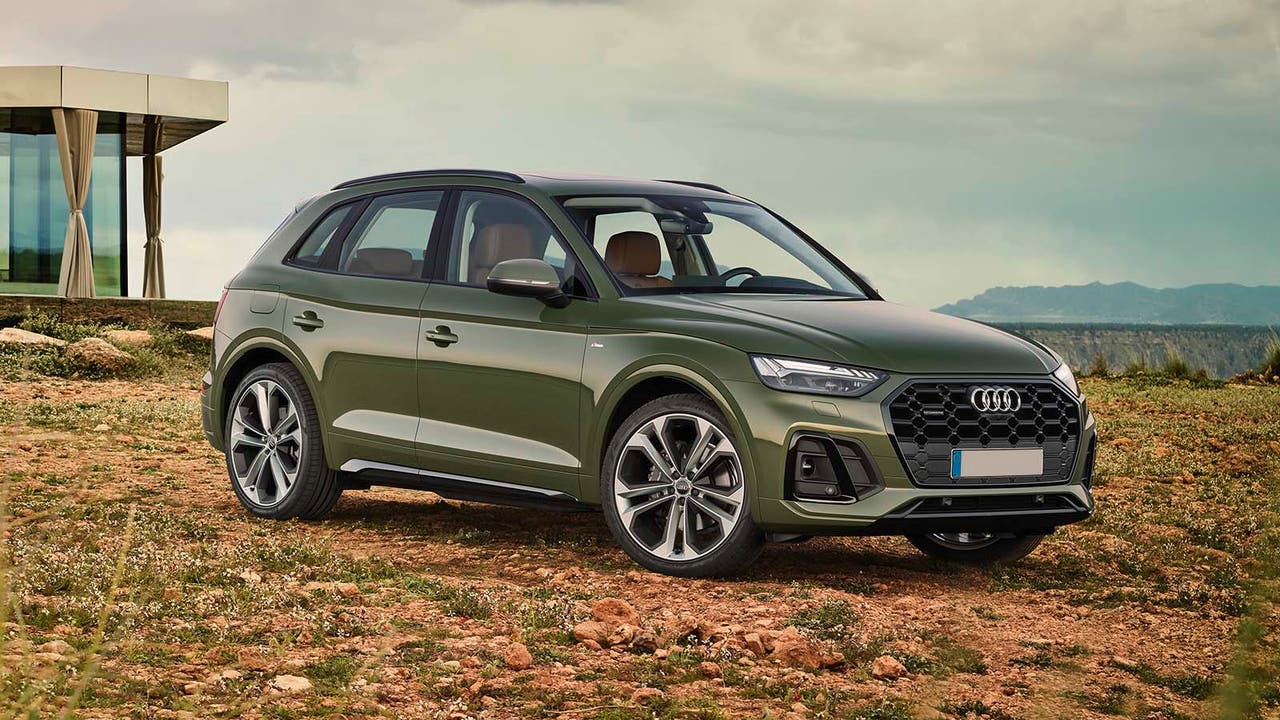 Some cars are focused on doing one thing well, and then you get models like the Audi Q5 that excel in almost every measurable area. Q5s are comfortable, spacious, powerful, efficient, and beautifully made from top-notch materials. This means driving the Q5 is effortless – whether you're navigating tight city streets or eating up the miles on a long motorway journey – with light, accurate steering, plenty of punch for overtaking and excellent body control over rough road surfaces.
Take a look at nearly new Audi Q5 cars for sale
2. BMW 3 Series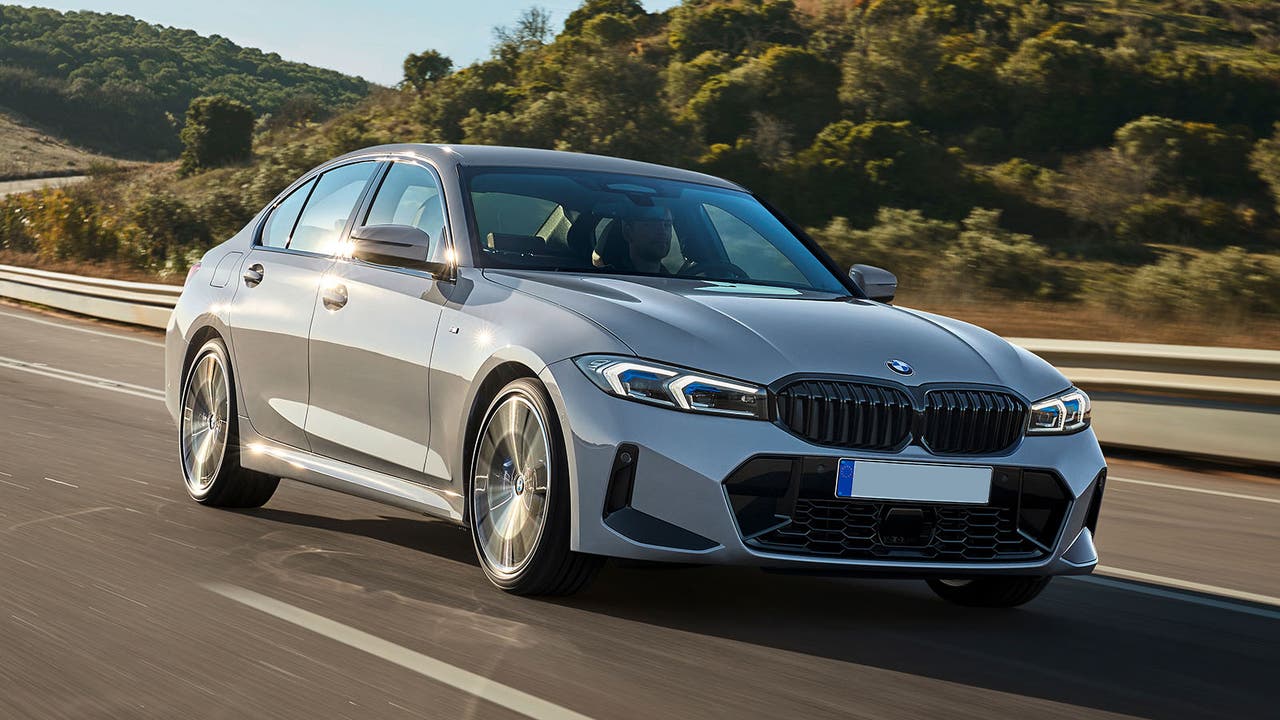 Like the Q5, the BMW 3 Series is a true all-rounder that's fun and fuss-free to drive, whether you're crawling through stop-start traffic or sat in the outside lane of the motorway. It's hard to pick a key selling point when the whole package is so impressive, but we think the 3 Series' balance between comfort and handling marks it out as one of the best-driving cars of its generation. That alone makes it an easy recommendation as a motorway machine but you also get the added bonus of a plush, tech-laden cabin to keep you entertained.
Check out nearly new BMW 3 Series cars
3. Citroen C5 Aircross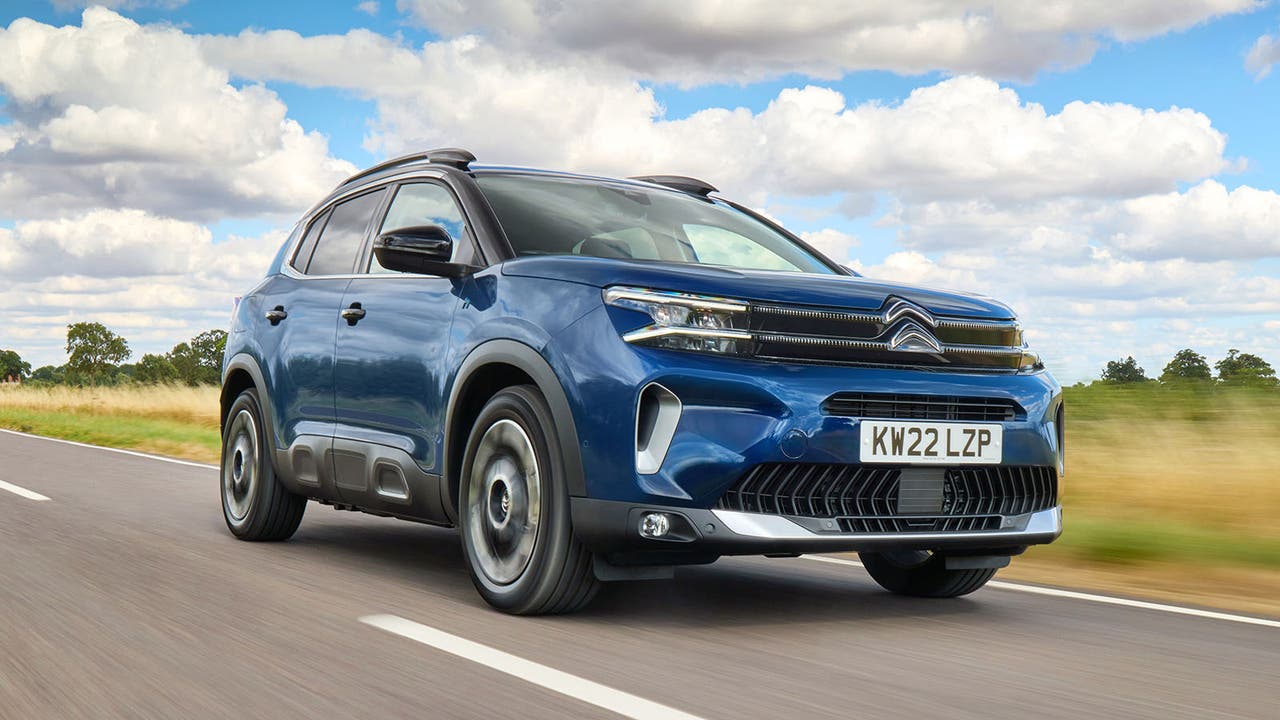 If you need a great motorway car that's also usefully practical, check out the Citroen C5 Aircross. This big French SUV might not be the last word in sporty handling, but Citroen's fitted it with clever suspension tech so it glides over bumps with the kind of composure that would make a Rolls-Royce sit up and take note. What's more, the cabin is huge, with a vast boot and three individual rear seats, making the C5 Aircross a superb choice for carrying five. Nearly new examples are very well priced for their size, so you can enjoy some impressive savings against a brand new example.
Shop nearly new Citroen C5 Aircross cars
4. Ford Kuga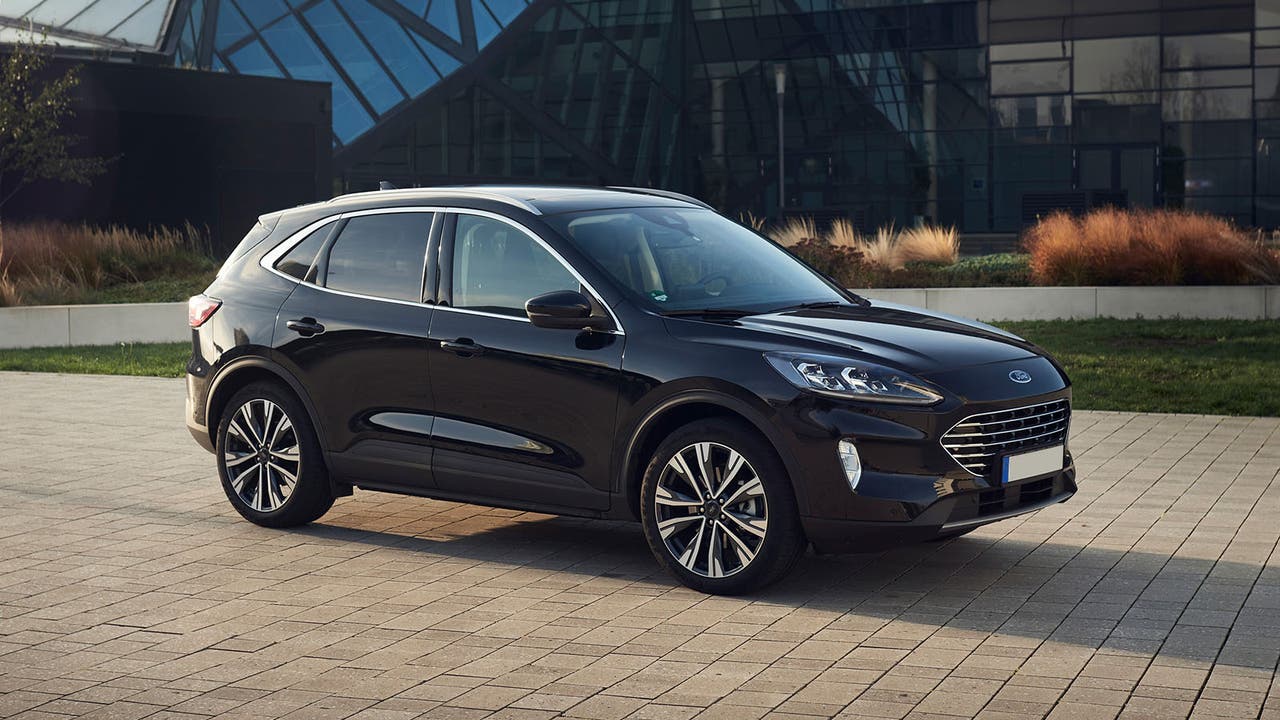 Look past the dodgy name spelling and you'll find that the Ford Kuga is an extremely talented family SUV. What's remarkable about the Kuga is the fact that it feels like a lower, lighter car on the road, and could easily make you forget it's a tall, practical SUV. Those car-like dynamics make it a brilliant choice for covering motorway miles, with none of the wallowy body control you often find on SUVs. Plus, once you're done enjoying the Kuga's sharp handling, you can relax thanks to acres of cabin space and plenty of on-board tech.
View nearly new Ford Kuga cars for sale
5. Mercedes A-Class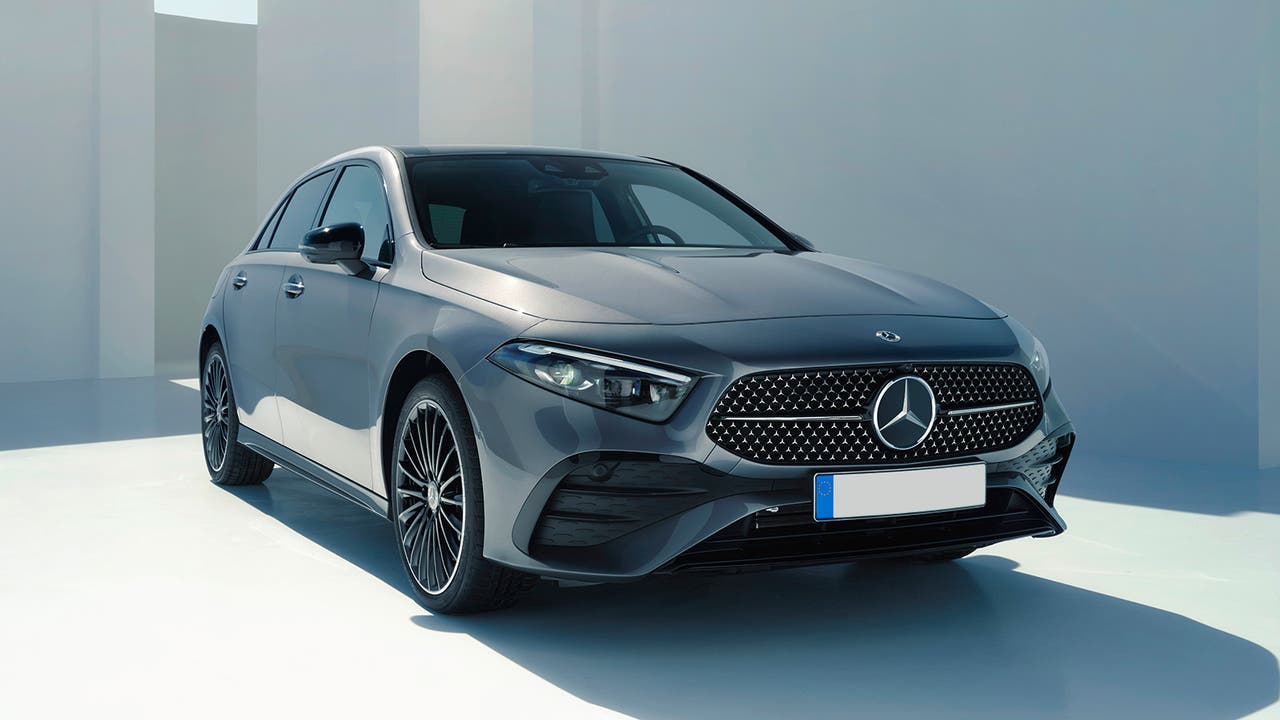 The Mercedes A-Class takes all the talents you'll find in the brand's bigger cars and distills them into a hatchback package that's the perfect size for UK roads. Take a seat and you're immediately enveloped in a plush, comfortable cabin that's dripping in the latest tech features. Where the A-Class really seals the deal, however, is on the road. The whole lineup is powered by strong, responsive engines – most of which are connected to slick-shifting automatic gearboxes – and the ride quality could easily fool you into thinking you're driving a luxury car that's twice the price.
Browse nearly new Mercedes A-Class cars
6. Nissan Qashqai
If you're looking for a motorway buddy on a slightly tighter budget, check out the Nissan Qashqai. An all-new version launched in 2021, but you can still find nearly new examples of the previous generation Qashqai with huge savings off the brand-new price. And, while it might not be the newest knife in the drawer, the old-shape Qashqai can genuinely count itself as one of the comfiest cars you can buy, thanks to a soft suspension setup that was developed specifically for the UK's cracked road surfaces.
Shop nearly new Nissan Qashqai cars for sale
7. Peugeot 208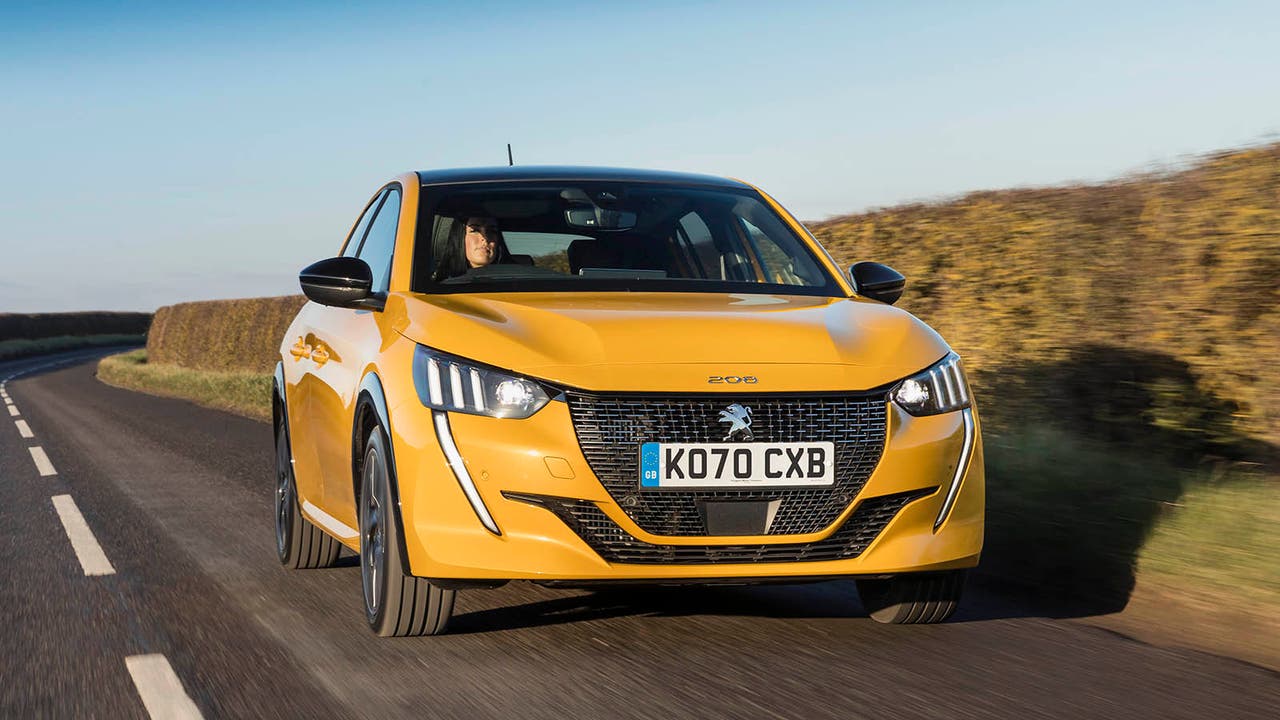 This is another great choice if you need a motorway cruiser on a tighter budget. The Peugeot 208 actually shares most of its parts and engines with the Citroen C3 and Vauxhall Corsa, but has better body control than the former and is more comfortable than the latter, making it a top-class motorway choice. Efficient engines, a neat, stylish cabin and all the on-board mod-cons you'd expect to stave off the boredom of a long journey all help make it easy to spend hours on the go in the 208. Go for a diesel and you can expect up to 70mpg, which'll keep the cost of long journeys down.
Check out nearly new Peugeot 208 cars
8. Tesla Model 3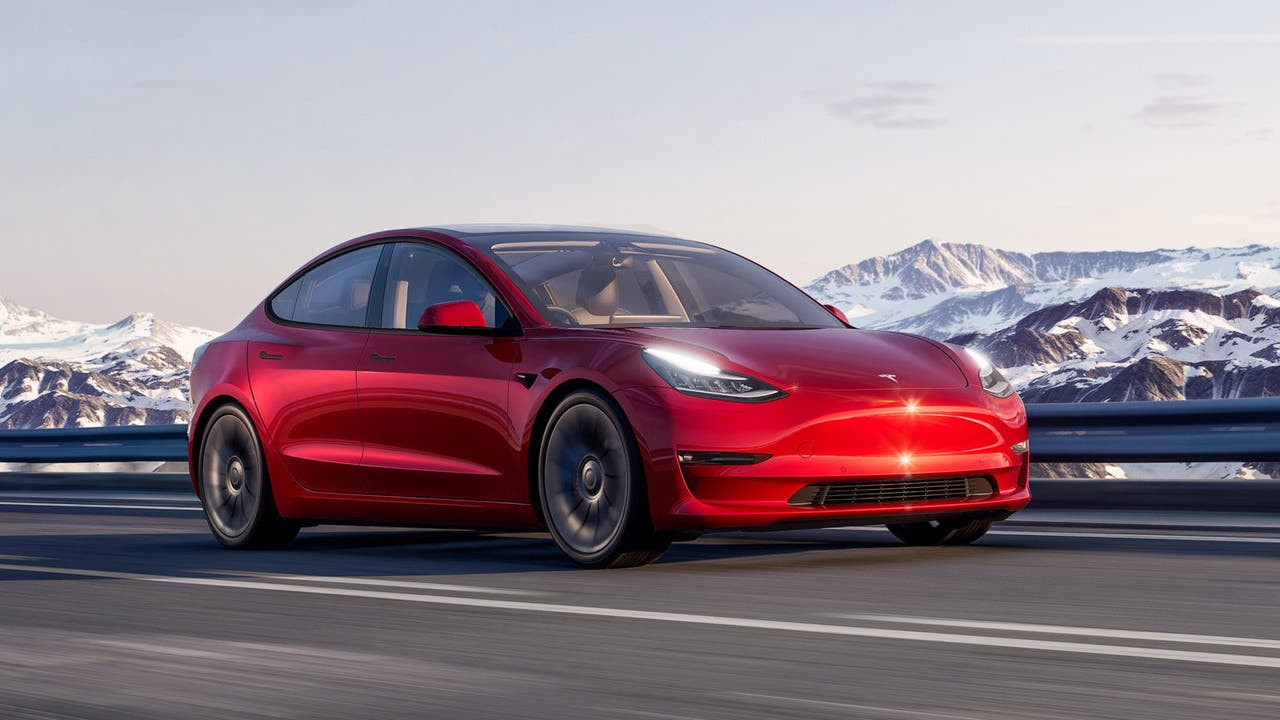 Naysayers might have you thinking an electric car has no business on the motorway, but we reckon the Tesla Model 3 is the prefect car to prove them wrong. For one, Long Range versions claim more than 370 miles on a full charge and, with prodigious amounts of power from their electric motors, you can rocket up to the national speed limit in an astonishingly short amount of time. Plus, with most motorway service stations now offering high-power DC fast chargers, you can now recover most of your battery's charge in the time it'll take you to stretch your legs and have a coffee.
Take a look at nearly new Tesla Model 3 cars for sale
9. Vauxhall Grandland X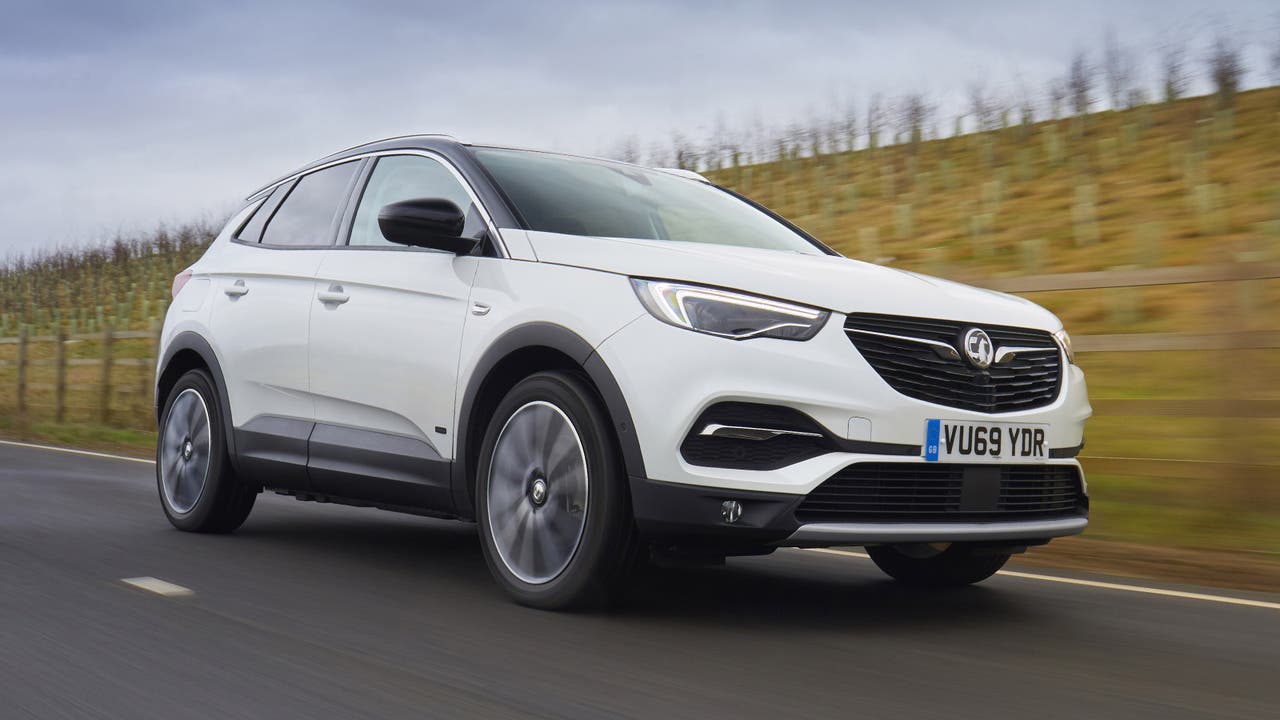 The Vauxhall Grandland X is another excellent motorway cruiser if you're on a tight budget but still need a car that can carry all your passengers and cargo. It has a grown-up, composed driving experience that will save you from the fatigue you'd normally feel when traversing ragged road surfaces. Inside, you'll find lots of space for people and their stuff, along with good build quality and a generous standard equipment list. Search among nearly new Grandland X models and you'll find vast savings against the car's brand-new list price.
View nearly new Vauxhall Grandland X cars
10. Volkswagen Polo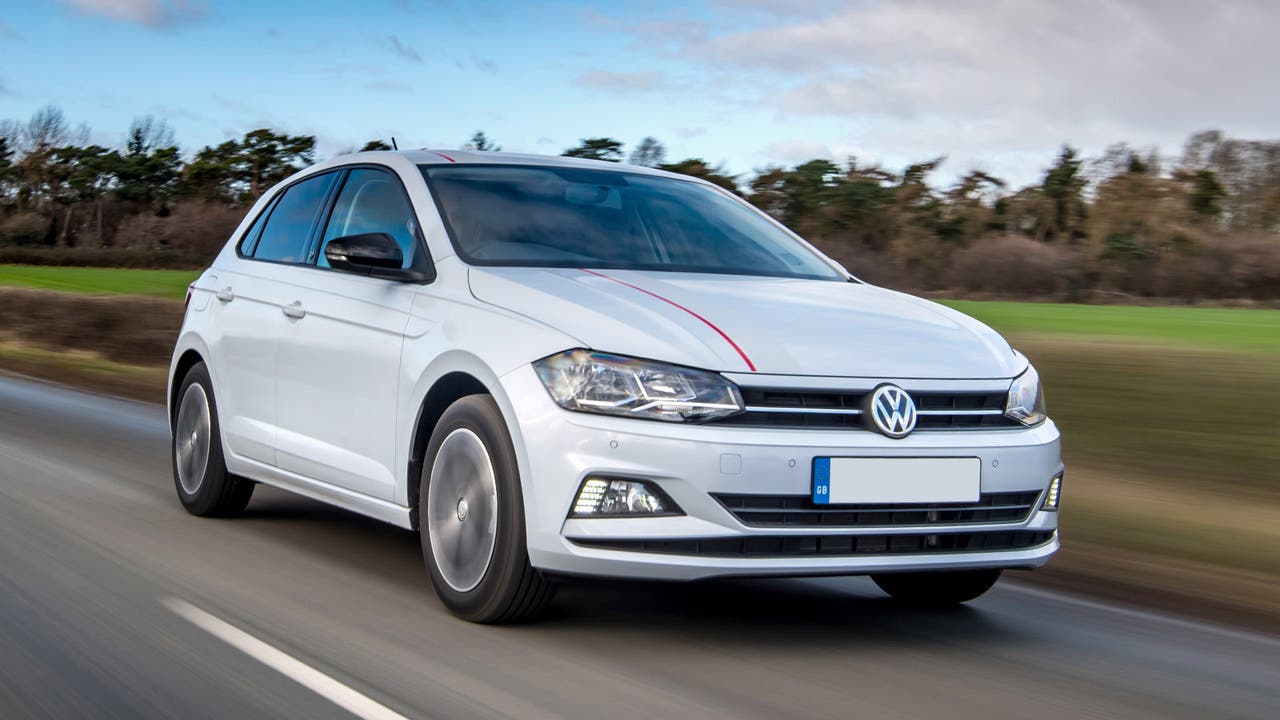 Last but not least is the Volkswagen Polo. This is a plush-feeling compact hatchback that feels just as home on tight city streets as it does on the motorway. It's not just the soft-yet-controlled suspension that helps set the scene, however, but also the Polo's impressive refinement, which cuts out much of the high-speed road and wind noise you'll hear in some less-sophisticated rivals. To help the miles fly by, the Polo also comes loaded with convenience and entertainment features, meaning you'll always have access to your complete song library so your motorway trip has the perfect soundtrack.
Shop nearly new Volkswagen Polo cars for sale
Found the perfect motorway companion?
If you like the look of any of the cars on this list, why not check out Motorpoint's huge range of nearly new cars for sale. For more options, check out our picks for the best nearly new SUVs on sale, or our favourite family hatchbacks.