Diesel engines are still ideal for long motorway journeys and towing duties. Here are 10 of the best
Just a few years ago, diesel and petrol had a roughly 50-50 share of new car sales in the UK. In July 2023, diesel and mild-hybrid diesel cars collectively made up just 7.8% of new car sales, according to the SMMT.
That means that now is the best time to buy a used diesel car – in a couple of years, there won't be many nearly new diesels to choose from.
But diesels are still an efficient choice if you cover lots of motorway miles, and they're among the best choices if you have to tow heavy trailers. Our lists of the best cars for towing caravans and best cars for towing horseboxes are almost exclusively made up of powerful diesel cars, thanks to their brawny engines and large towing capacities.
All modern diesels use AdBlue and a diesel particulate filter (DPF) to reduce emissions. Make sure to read our guides before you buy your next diesel car.
Here are our picks for the best diesel cars to buy this year:
1. Volkswagen Golf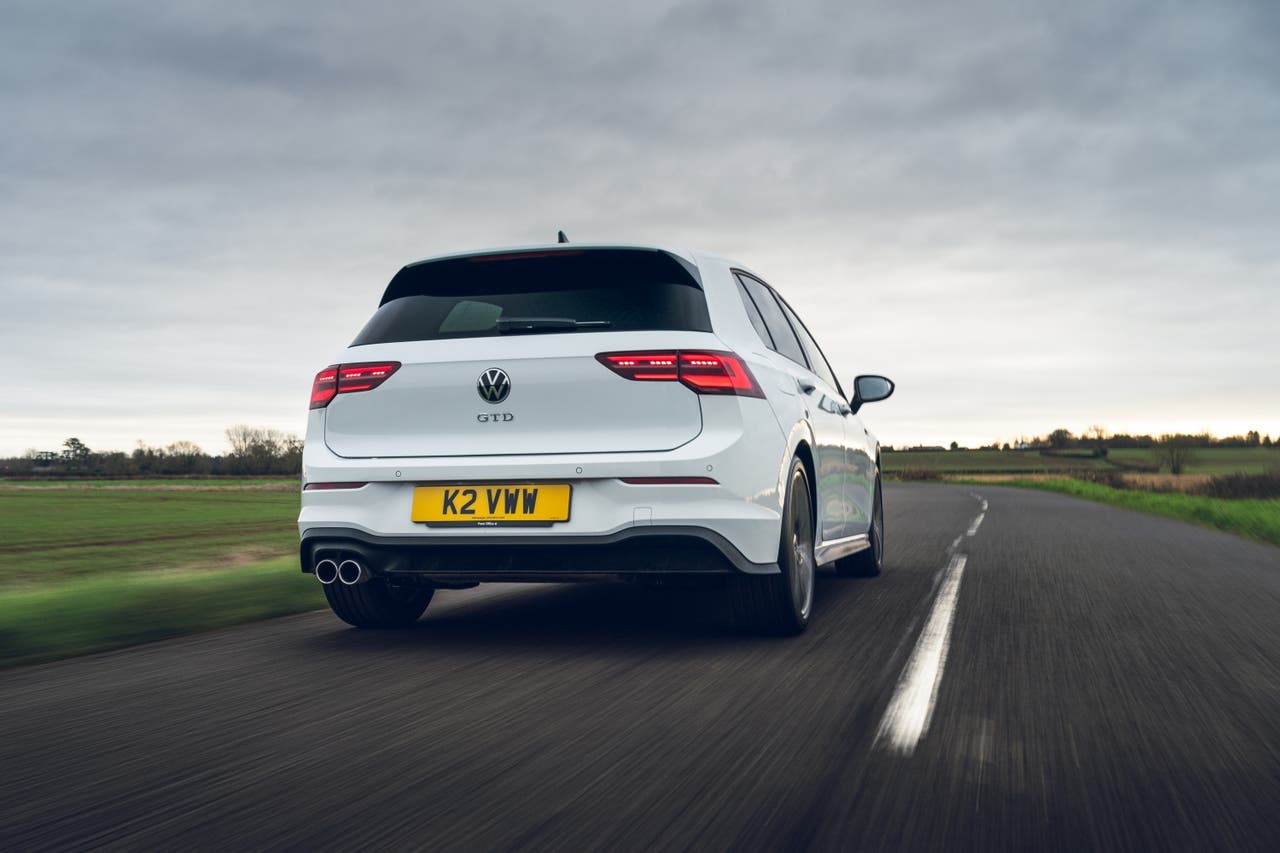 A diesel Volkswagen Golf might not feel like the most exciting choice, but it's a supremely competent one – especially if you trek up and down the motorway on a regular basis. VW's do-it-all 2.0-litre diesel is smooth and refined – you can barely hear it at 70mph – and it's economical, too. The fuel efficiency champion is the 116hp version, which VW says is capable of 67mpg, but we'd pick the 150hp engine – it still returns up to 62mpg but is much quicker and has more power for overtaking. With the Golf's various driver assistance features backing you up, motorway driving is effortless.
Don't fancy a Golf? This engine is also fitted to lots of other cars, such as the SEAT Leon and Audi A3. Or, if you want a faster diesel Golf, there's the Golf GTD hot hatch with a nice, round 200hp.
Browse our selection of used diesel Volkswagen Golf cars for sale.
2. Mercedes A-Class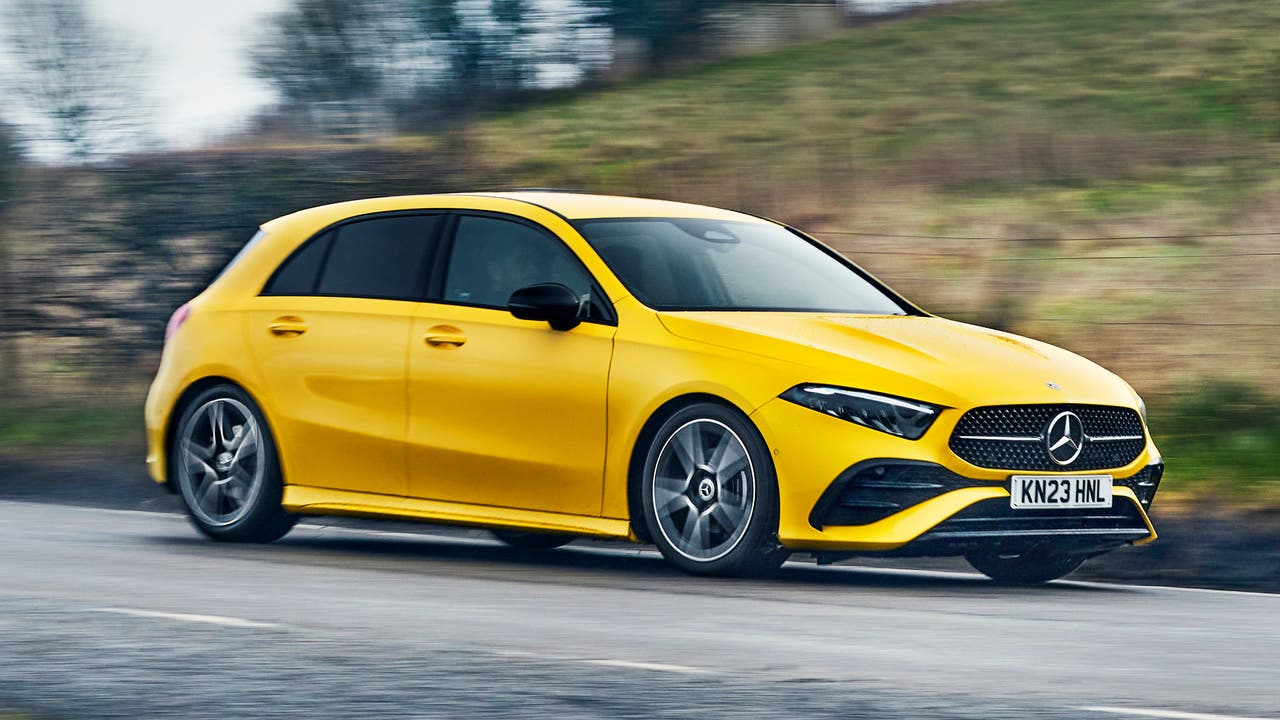 Compare the A-Class and the Golf on paper and you might conclude that the two cars have the same engines. All three of the A-Class' diesel engines are 2.0 litres in size, starting with the 116hp A180d. The A200d and A220d up the power on offer to 150hp and 190hp respectively, and the two least powerful diesels both manage 60mpg or more. Refined, comfortable and filled with all the tech you need to make bleary morning drives easier, the Mercedes A-Class is well suited to long journeys where a diesel engine excels.
You can buy the A-Class as a hatchback or saloon, while the Mercedes CLA and GLA also use these engines.
Browse our selection of used diesel Mercedes A-Class cars for sale.
3. BMW 3 Series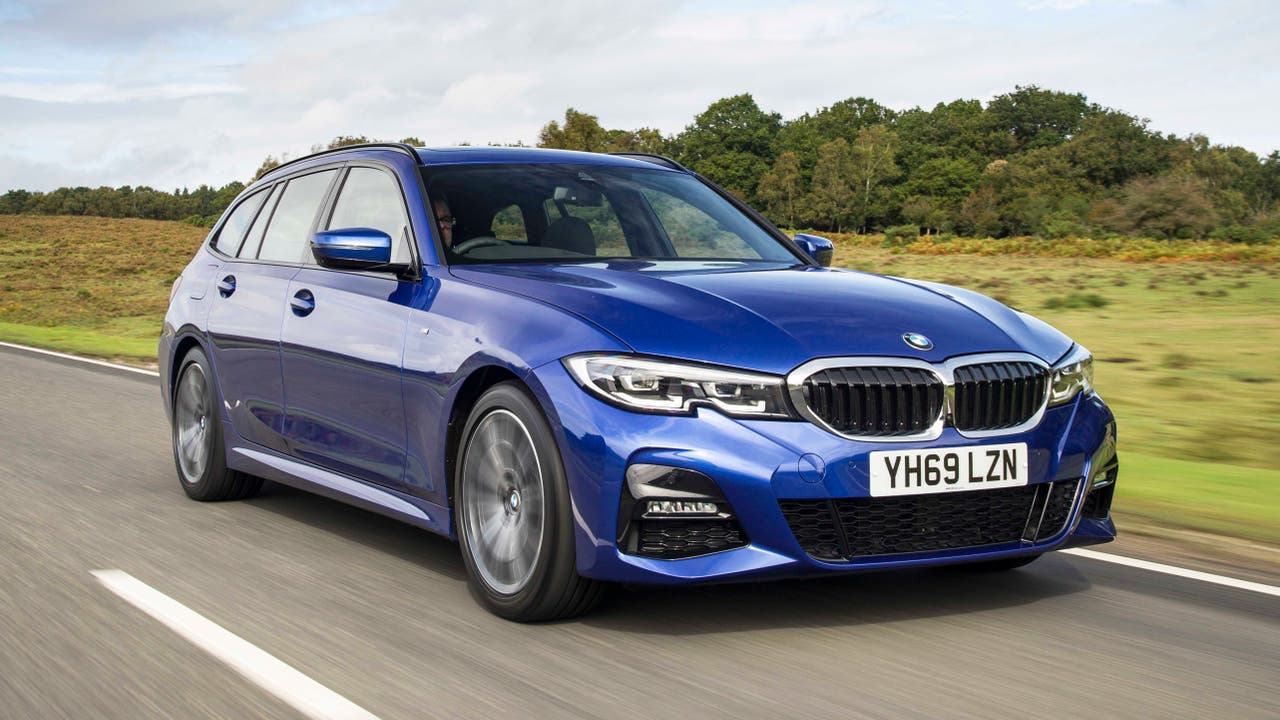 The BMW 3 Series has long been a default choice for drivers who cover thousands and thousands of miles per year. Even though the 330e plug-in hybrid is becoming a more popular choice than the 320d diesel, the latter is still an important part of the 3 Series range. Speaking of range, if you achieve BMW's quoted 54mpg, you'll be able to travel 700 miles between fill-ups – which is where a long-legged diesel is still king. The 320d is a top all-rounder, with great fuel economy coupled with lots of mid-range shove to get past slower traffic on the motorway.
If that's not enough, BMW also offers the M340d. It's like a diesel BMW M3, with serious pace and still reasonable fuel economy. The M340d is currently the fastest-accelerating diesel car you can buy, with 0-62mph dispatched in just 4.6 seconds.
Browse our selection of used diesel BMW 3 Series cars for sale.
4. Ford Kuga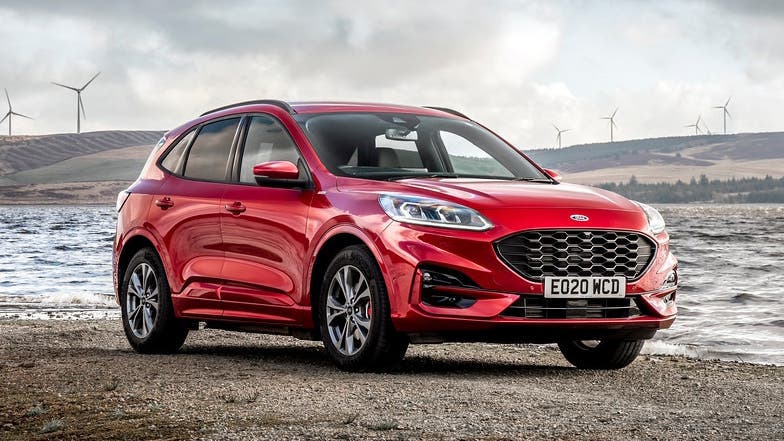 You can't order a diesel Ford Kuga brand new any more, which makes a used diesel Kuga even more appealing. The current Kuga, introduced in 2020, has offered a trio of diesel engines that all promise to be cheap to run. Kicking things off is a 120hp 1.5-litre diesel, which feels quick enough if you're not a speed freak with racecar fuel in your blood. There's also a 2.0-litre diesel with 150hp and only a minimal impact on efficiency, and a 190hp diesel with four-wheel drive – perfect if you live somewhere rural or are planning to hitch up to a caravan or horsebox.
Browse our selection of used diesel Ford Kuga cars for sale.
5. Skoda Kodiaq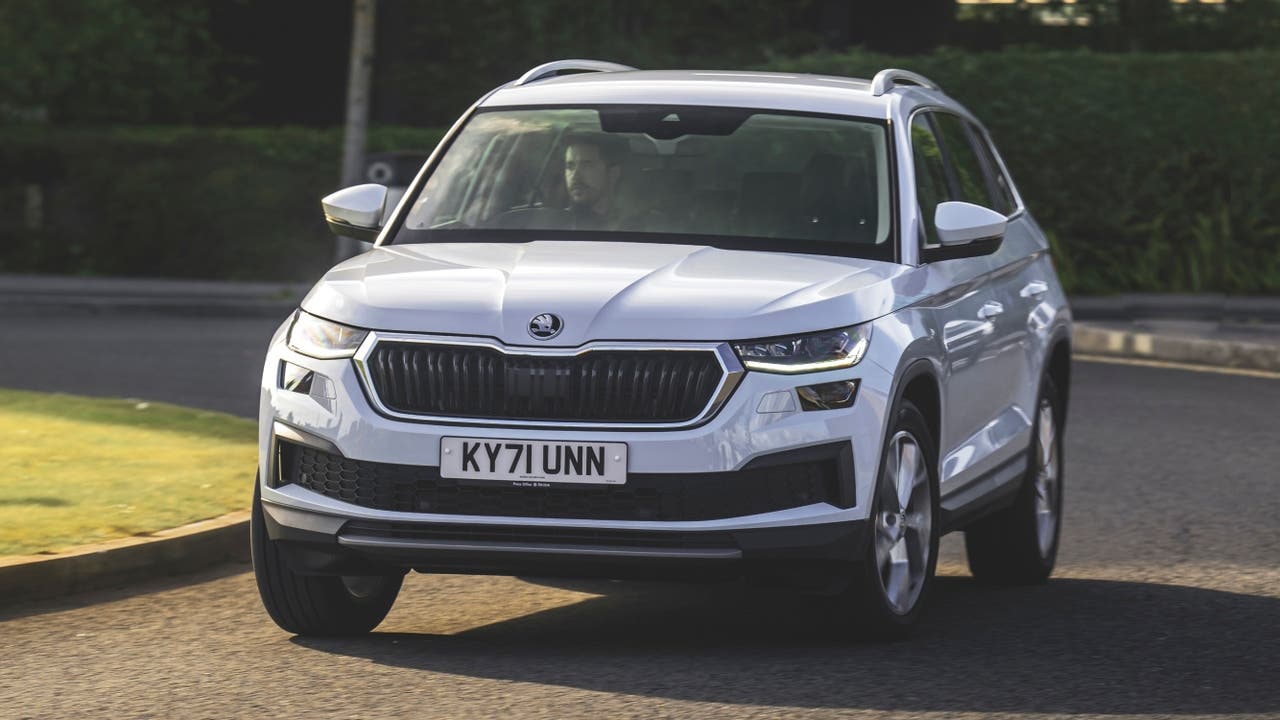 Diesel engines are still very well suited to large family cars like the Skoda Kodiaq. You'll appreciate the power of the Kodiaq's 2.0-litre diesel engine when you've got seven people on board and a boot full of stuff. It'll also pull a two-tonne trailer with ease, and four-wheel drive is available if you're heading off the asphalt.
Despite the Kodiaq's size, the 150hp diesel engine – the same one as the Golf – will manage up to 50mpg. The 190hp diesel 4x4 version isn't too far behind. The Kodiaq soaks up long journeys as if it's no trouble at all, and manages to be both comfortable and good to drive. Neither you or your passengers will dread covering big miles in the Kodiaq.
Browse our selection of used diesel Skoda Kodiaq cars for sale.
6. BMW 5 Series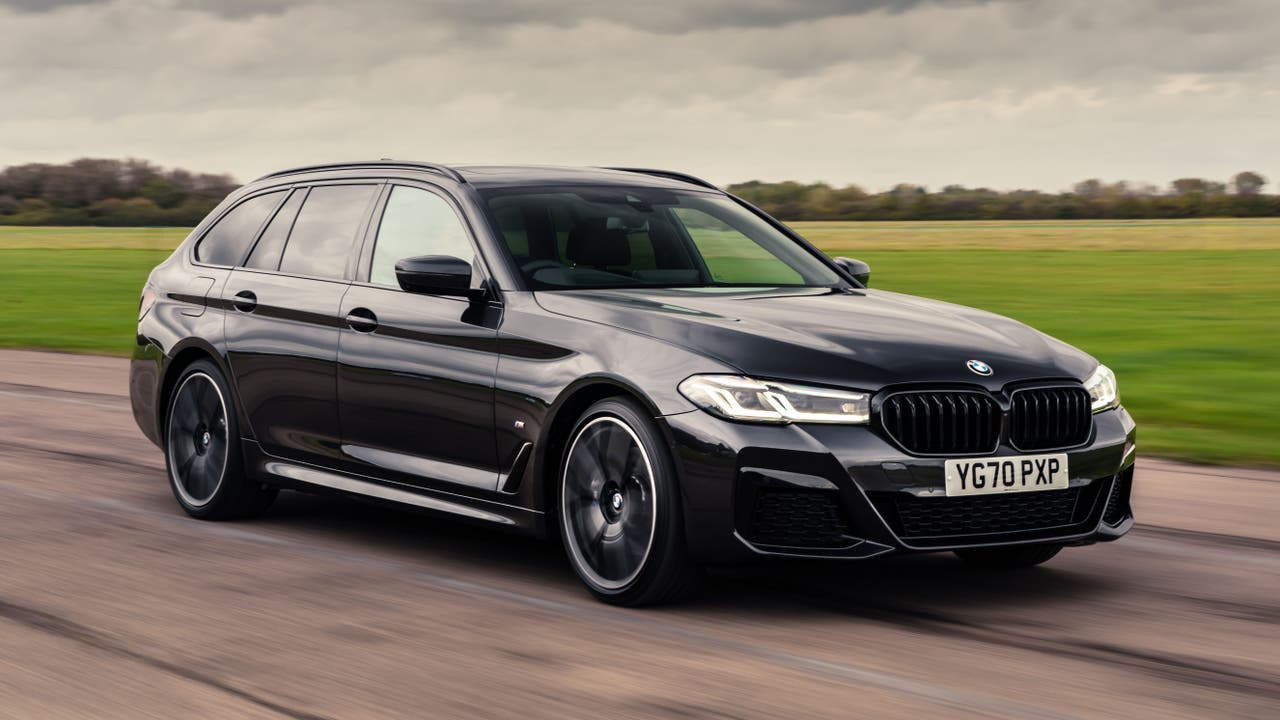 The BMW 5 Series also comes with the same 190hp diesel engine you'll find in the 320d above, and it's just as good in a bigger car. More is more in the 5 Series – compared to the 3 Series, you get more space, more screen real estate and more cowhide upholstery. You just have to part with more money, too. The 5 Series still manages to feel good value, though, because it's such an impressive all-rounder, being comfortable and sharper to drive than any other big saloon. All its engines are impressive, but the diesel offers the best fuel economy for long-distance driving.
Browse our selection of used diesel BMW 5 Series cars for sale.
7. Mercedes E-Class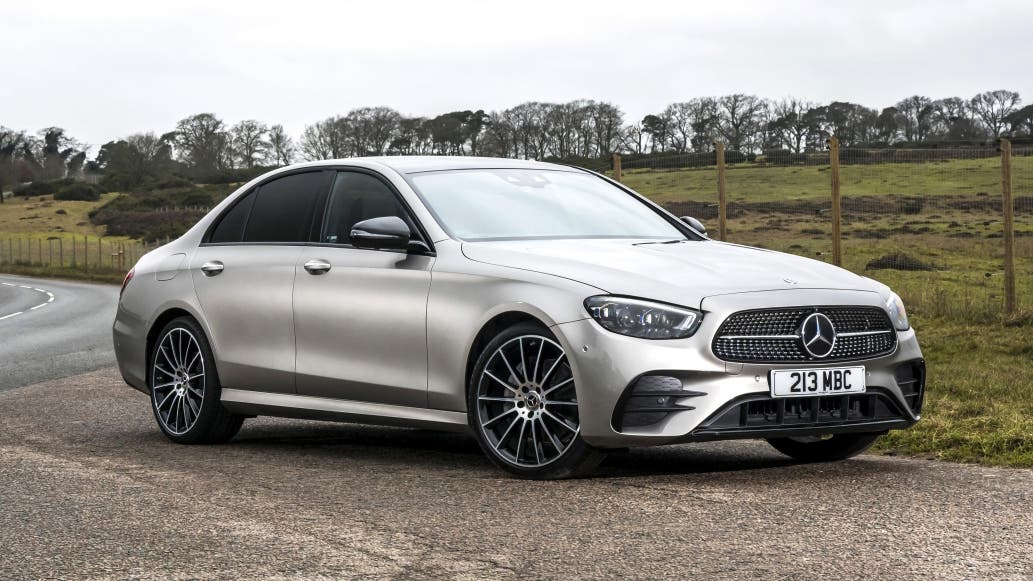 The Mercedes E-Class has always been the biggest rival to the 5 Series, and it needs to be on your shortlist if you want a premium, plush car to take the pain and boredom out of long journeys. We even love the entry-level diesel, the E220d, with its brisk performance and the promise of up to 57mpg. More power and four-wheel drive is available in E300d and E400d versions.
Mercedes also offers the E-Class with the only diesel plug-in hybrid engine you can currently buy. The E300de combines a diesel engine for motorway miles with an electric motor for zero-emission driving around town. It could be the perfect combination if you want a diesel for long journeys but also do a lot of short trips around town.
Browse our selection of used diesel Mercedes E-Class cars for sale.
8. Ford Focus ST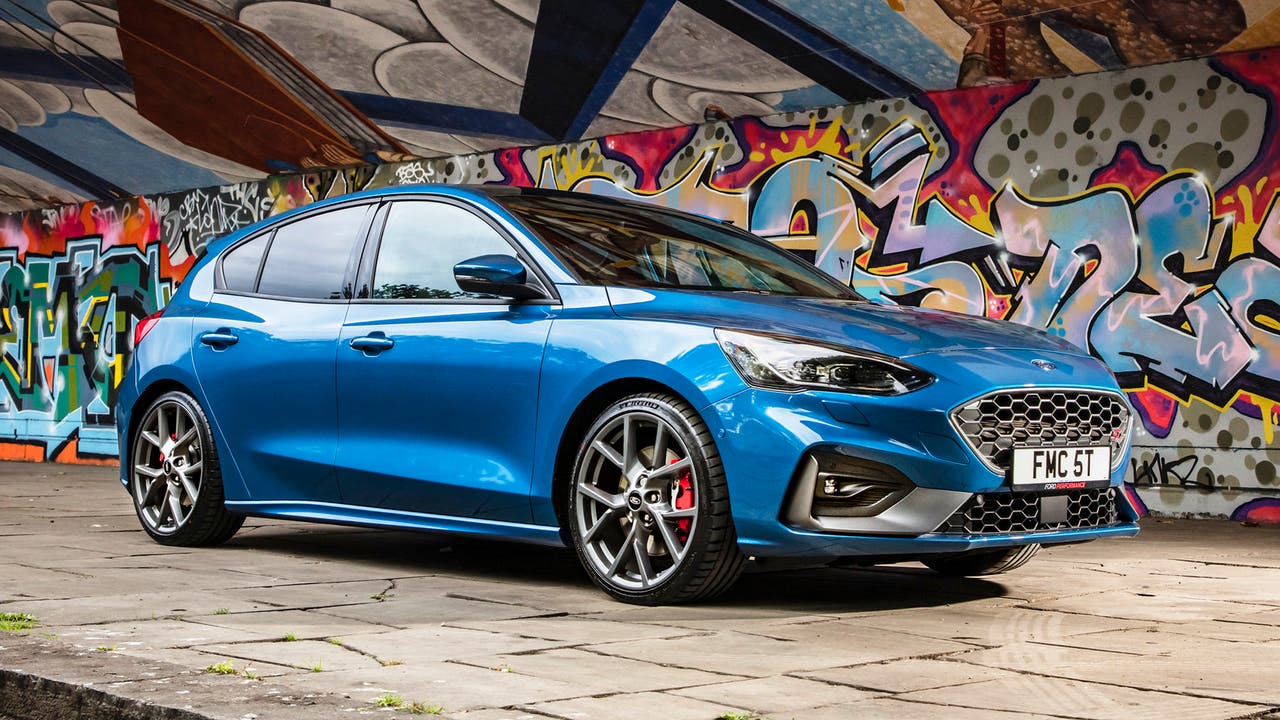 It might seem a little strange to have a diesel engine in a hot hatchback like the Ford Focus ST, but Ford's 190hp 2.0-litre EcoBlue diesel engine offers both great performance and excellent economy – which might appeal if the petrol ST's roughly 30mpg figure is a bit thirsty for your liking.
The diesel Focus ST rivals the Skoda Octavia vRS and Volkswagen Golf GTD. It's not quite as fast or as fun as the petrol engine – it does 53mpg instead. Think of it as a hot hatch for long-distance drivers and the diesel ST is appealing.
Browse our selection of used diesel Ford Focus cars for sale.
9. Volvo XC60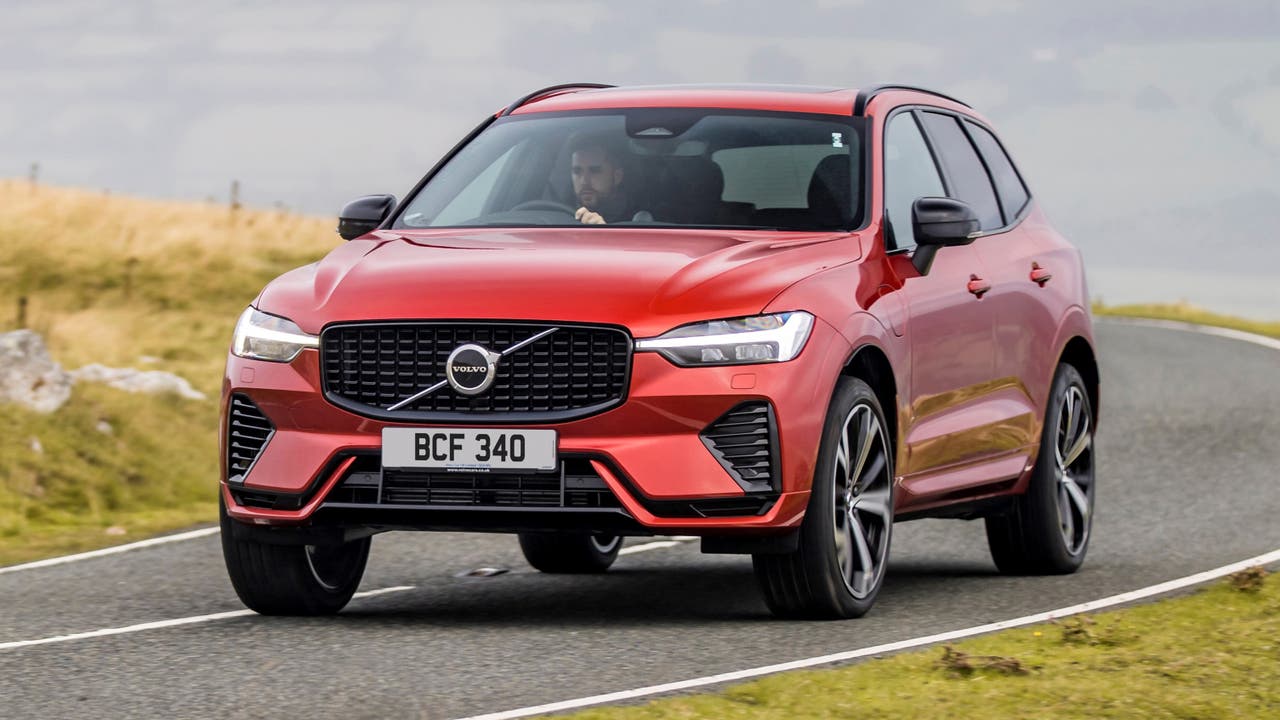 The Volvo XC60 gives you enormous confidence behind the wheel. It's secure and stable on the road, and has a smooth automatic gearbox to take the hassle out of congested commutes. With lots of driver assistance tech and a focus on comfort, the XC60 is wonderfully relaxing to drive. A perfect tonic for the stresses of daily life. The XC60 has been offered with two diesel engines, called the D4 and D5 (later the B4 D and B5 D, when mild-hybrid technology was added to reduce emissions). Both are quick enough without making your passengers feel ill.
Browse our selection of used diesel Volvo XC60 cars for sale.
10. Mazda CX-60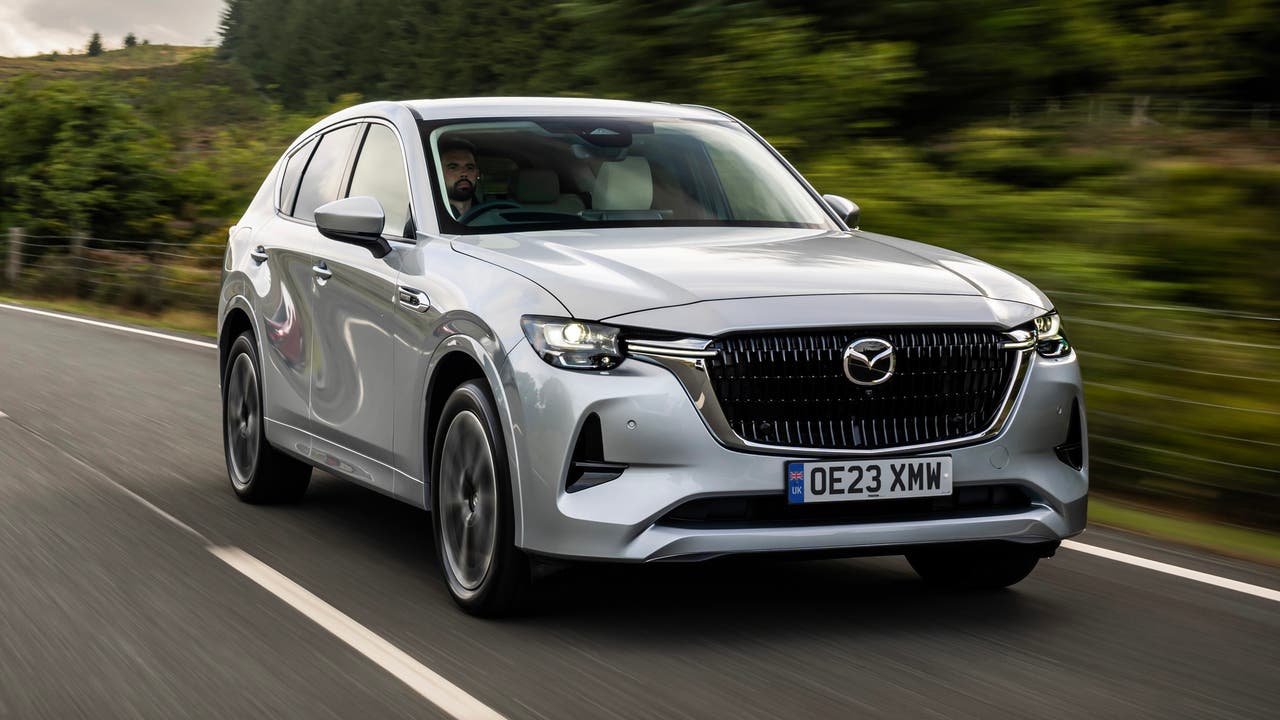 A decreasing number of carmakers are offering diesel engines, and even fewer are developing new ones. But the Mazda CX-60 features an all-new 3.3-litre six-cylinder diesel engine. Mazda says it's one of the cleanest diesel engines in the world, and that it weighs only a little more than the 2.2-litre four-cylinder diesel in the Mazda CX-5. It offers the smoothness you typically get from large-capacity diesel engines, and up to 57mpg – pretty impressive for the size of car and the size of engine.