Thanks to clever engineering, bigger batteries and faster charging, modern EVs can go further than ever before.
The latest rapid chargers can fill even big batteries in the time it takes to have lunch, so long journeys needn't be a hassle.
If you want to go far on electric power, these are the 10 EVs with the longest driving range, according to Europe's WLTP measuring standards. Keep in mind, these figures are accurate at the time of writing and the EV market evolves quickly, with new long-range models launching regularly.
Mercedes EQS saloon – 452 miles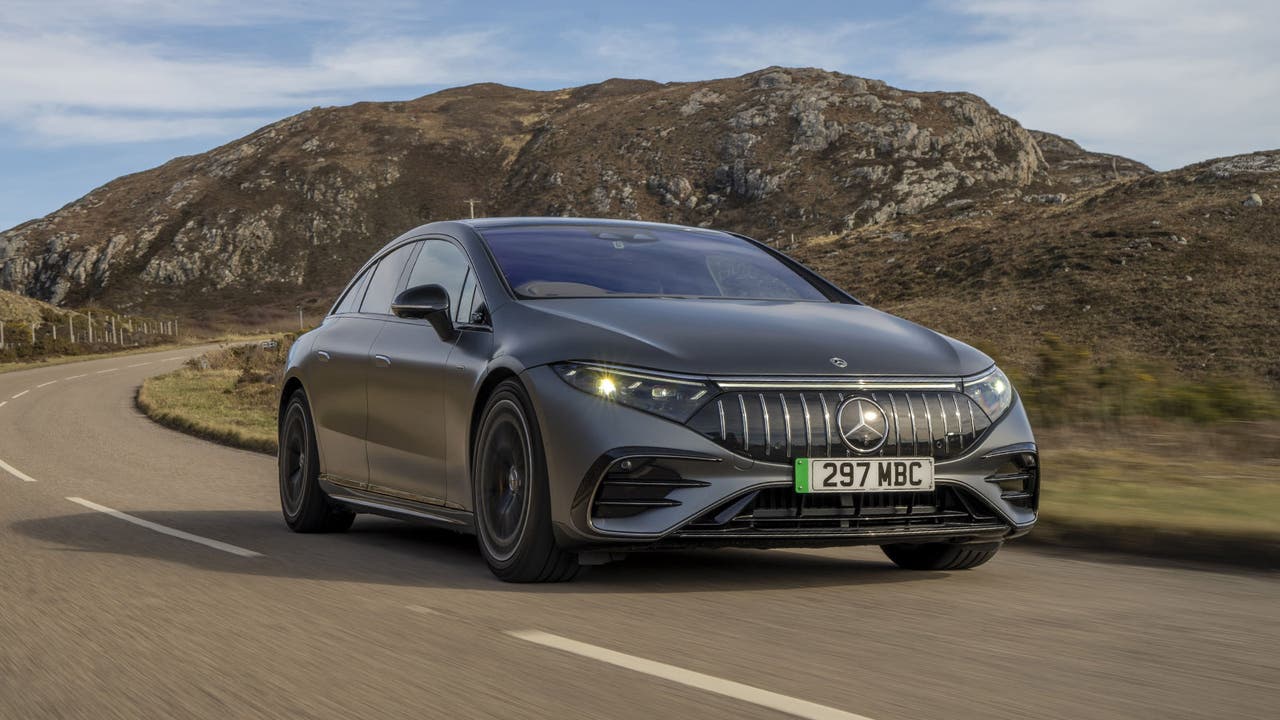 The current king of driving range is the Mercedes EQS saloon. Among Mercedes' EQ electric cars, this is the largest saloon model and competes with top-drawer luxury cars like the brand's own S-Class. Its enormous battery pack means it can travel up to 452 miles on a charge, allowing you to cross several countries before having to recharge. The curvy, aerodynamic shape has proved a little controversial, but the sumptuous, high-tech interior will quickly silence any complaints from passengers.
Fisker Ocean – 440 miles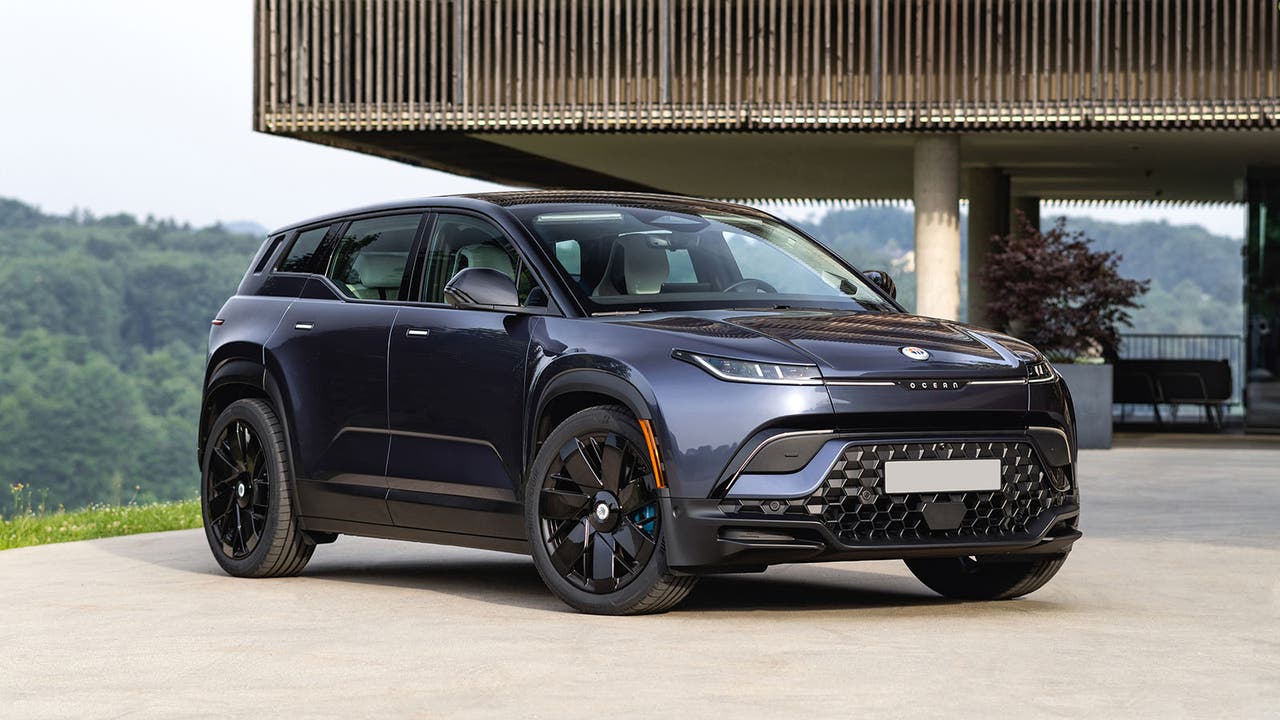 You might not have heard of Fisker – a US brand founded by a Danish designer, Henrik Fisker, who's previously worked with Aston Martin and Ford. The Fisker Ocean is the company's first car and comes outfitted with the latest battery technology giving it an impressive 440-mile range. At more than £60,000, it's hardly cheap but is substantially more affordable than the EQS above, giving the Ocean a sensational price-to-range ratio. The ultra-minimalist interior includes a massive touchscreen and a 'California' mode that opens all windows simultaneously.
Volkswagen ID.7 – 435 miles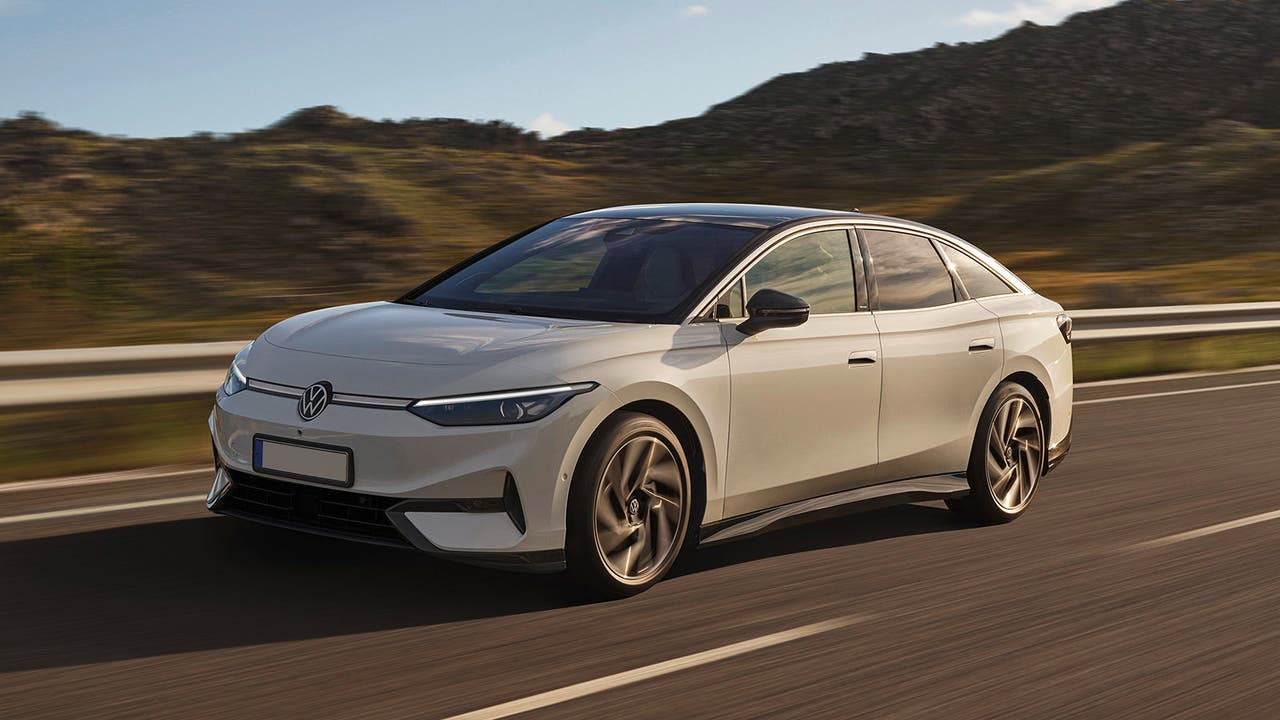 The Volkswagen ID.7 is a newly launched Tesla Model 3 rival from the German giant. As a result, it gets a long, fastback-style body that's reminiscent of the Volkswagen Arteon, and comes complete with VW's latest battery technology for a range of up to 435 miles. It's still using the slightly fiddly infotainment setup with unlit touch-sensitive buttons you'll find on other Volkswagen electric cars, but now has an improved interface and better-quality materials in the cabin.
Tesla Model 3 – 421 miles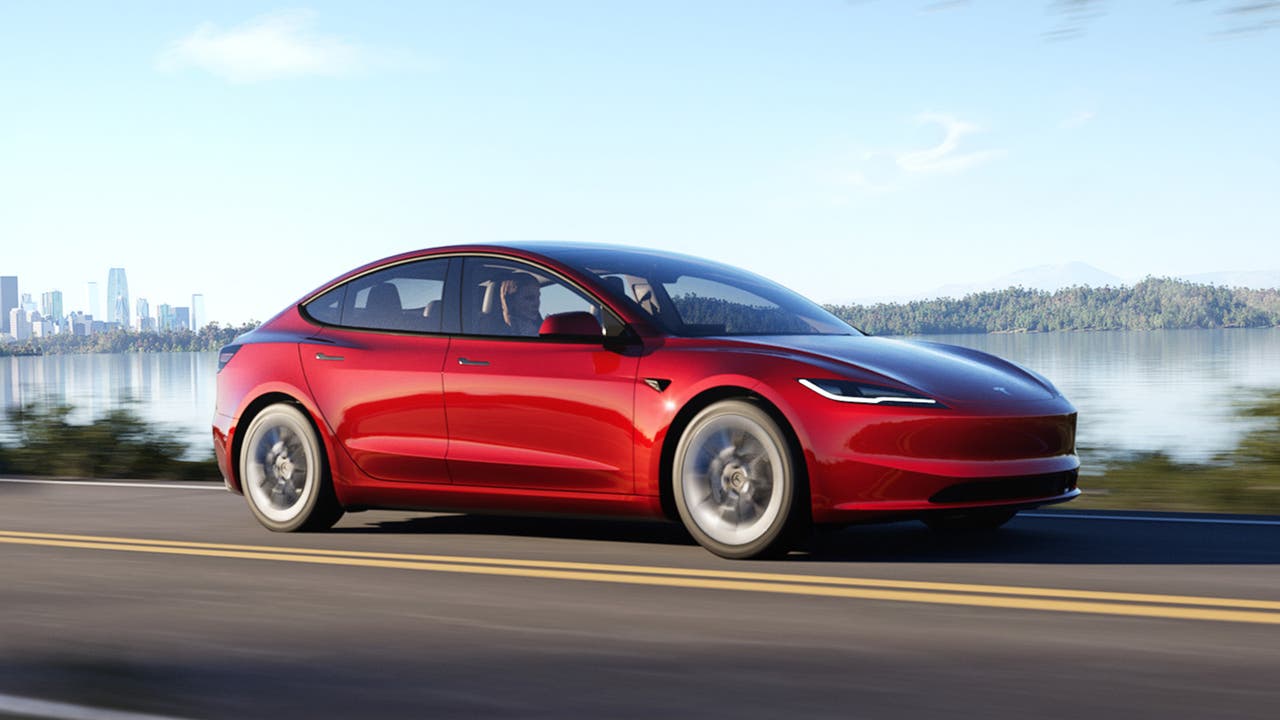 After several years on sale, Tesla has finally updated the Model 3 with the new Highland version. The old car already had a long driving range, but the update has pushed this figure up to a max of 421 miles. Tesla's impressive charging network means long distances are a doddle in the Model 3. Inside, you'll find the company's signature minimal interior design centred around a big, crisp touchscreen that still looks fresh despite its age. As a bonus, you get stout performance and sharp handling, making the Model 3 surprisingly fun to drive.
Polestar 2 – 406 miles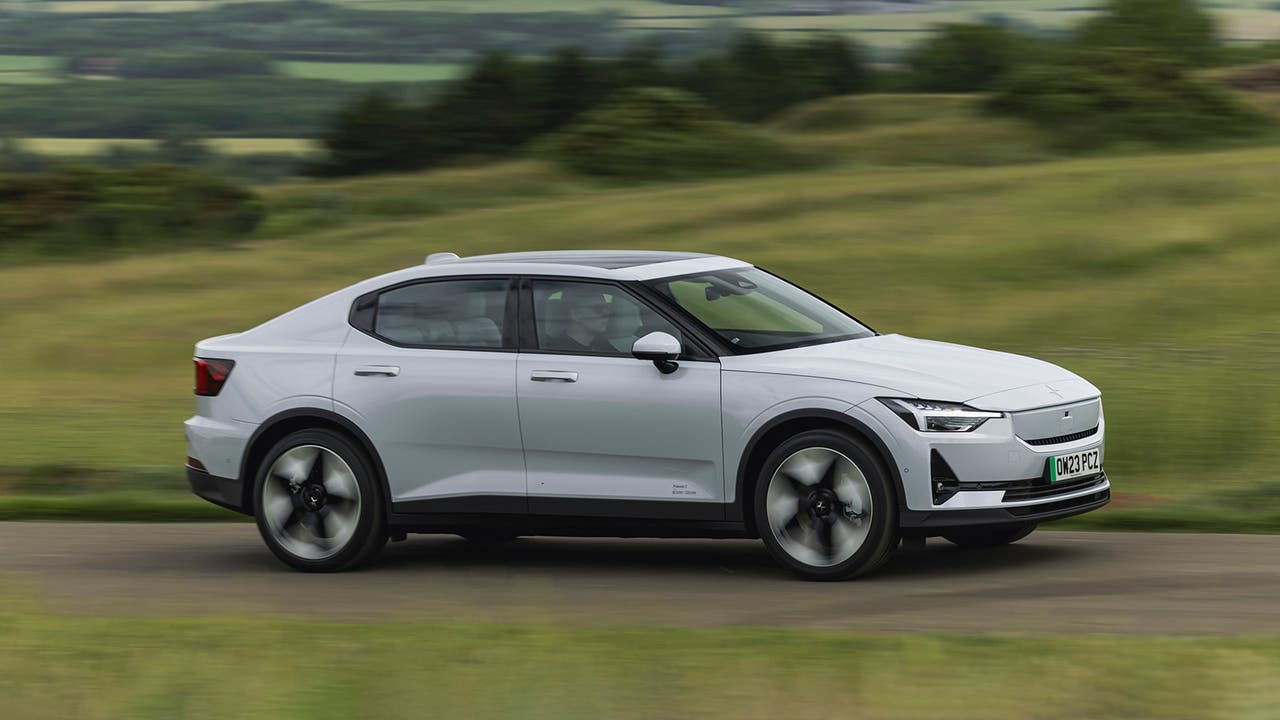 Polestar has gone from strength to strength since splitting with Volvo. The Polestar 2 is the company's Model 3 fighter and gets eye-catching, blocky styling and a slick, modern interior. A recent update brought more power and more range from the battery pack, with a full charge now carrying you up to 406 miles. It's a little shorter than the Model 3, so the Polestar's rear-seat space is acceptable rather than generous but, like its US rival, it has a handy hatchback boot lid allowing good access to the sizeable cargo area.
Tesla Model S – 394 miles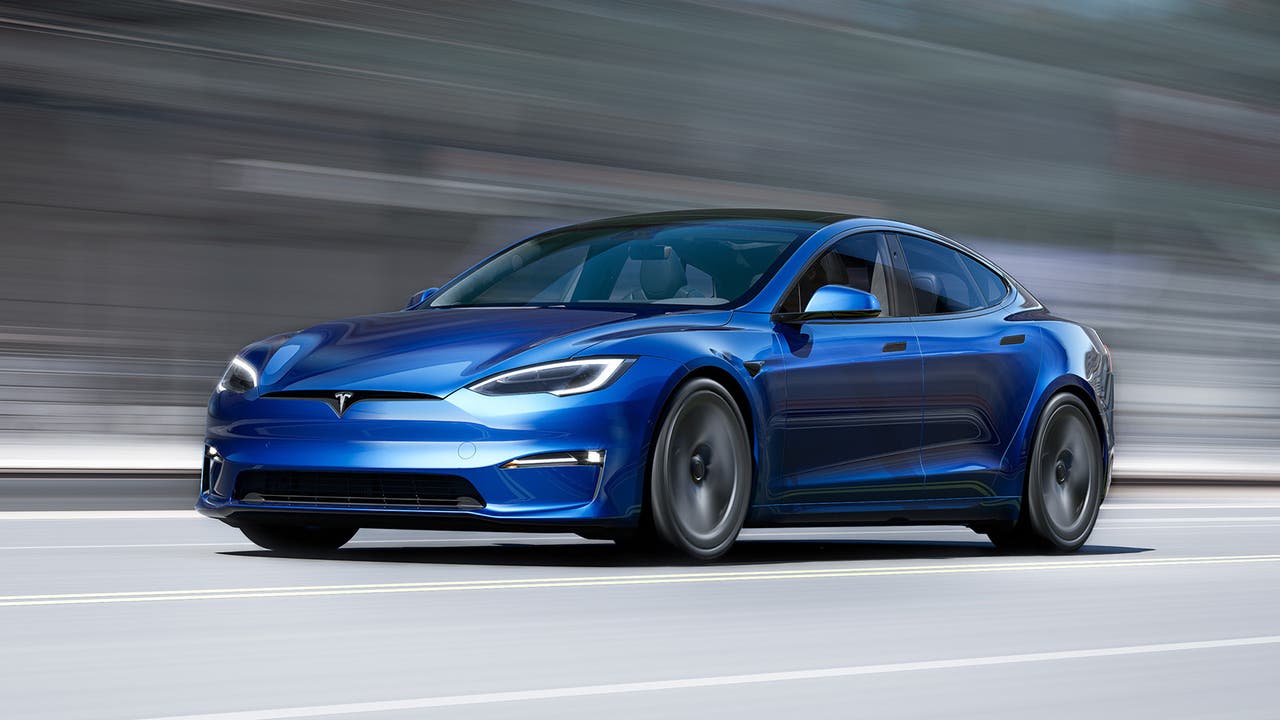 For the UK market, you can only get the Tesla Model S as a special order with its native left-hand drive, consigning it to something of a niche status. If you decide against the time-warping 1,020hp Plaid version, the standard Model S Dual Motor can cover 394 miles on a charge. Some recent models on smaller 19-inch wheels came rated at 405 miles. Like the Model 3, the Model S benefits from Tesla's quick and easy charging network, which lets you make the most of that long driving range.
BMW i7 – 387 miles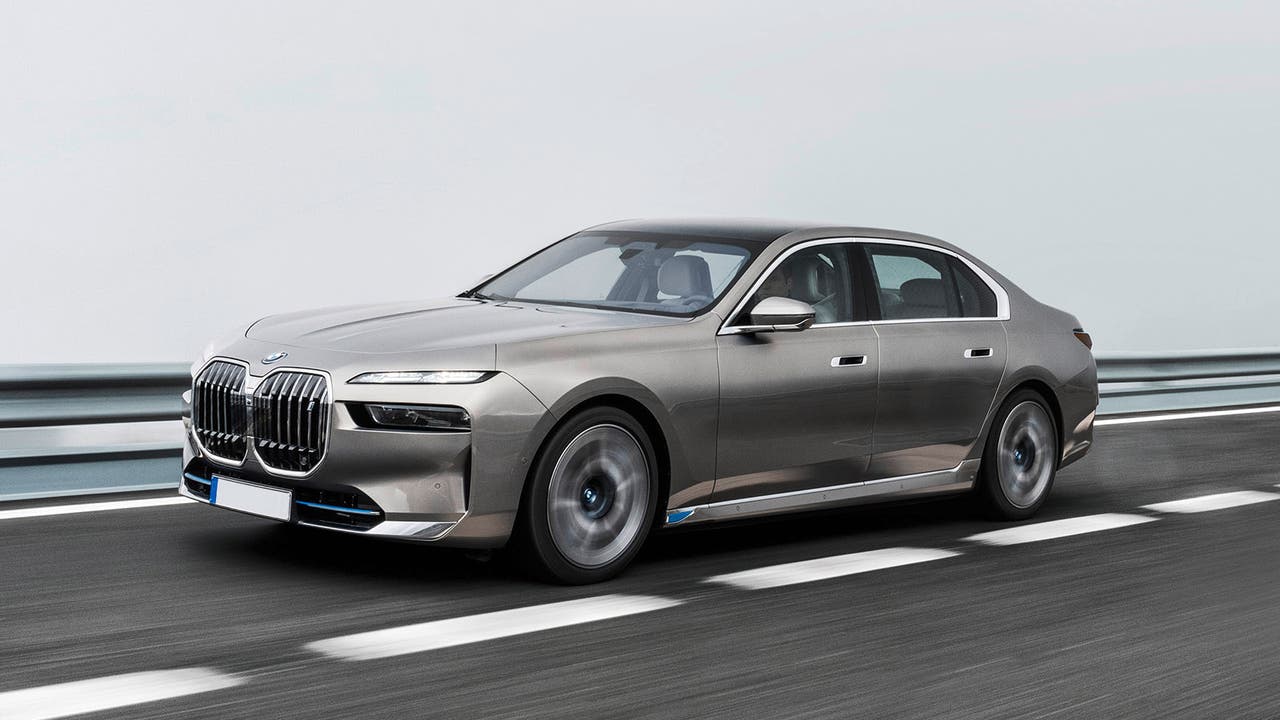 The BMW i7 is the electric counterpart to the fuel-powered 7 Series, which makes is the poshest BMW saloon you can buy. Despite styling that looks inspired by a navy warship, it's deceptively aerodynamic and can muster 387 miles of range on a full charge. You'll need all that energy in the battery, too, with the treasure trove of on-board tech the i7 comes decked in. This includes a massive optional fold-down rear screen that essentially turns the back seats into a full-blown cinema on wheels.
BMW iX – 382 miles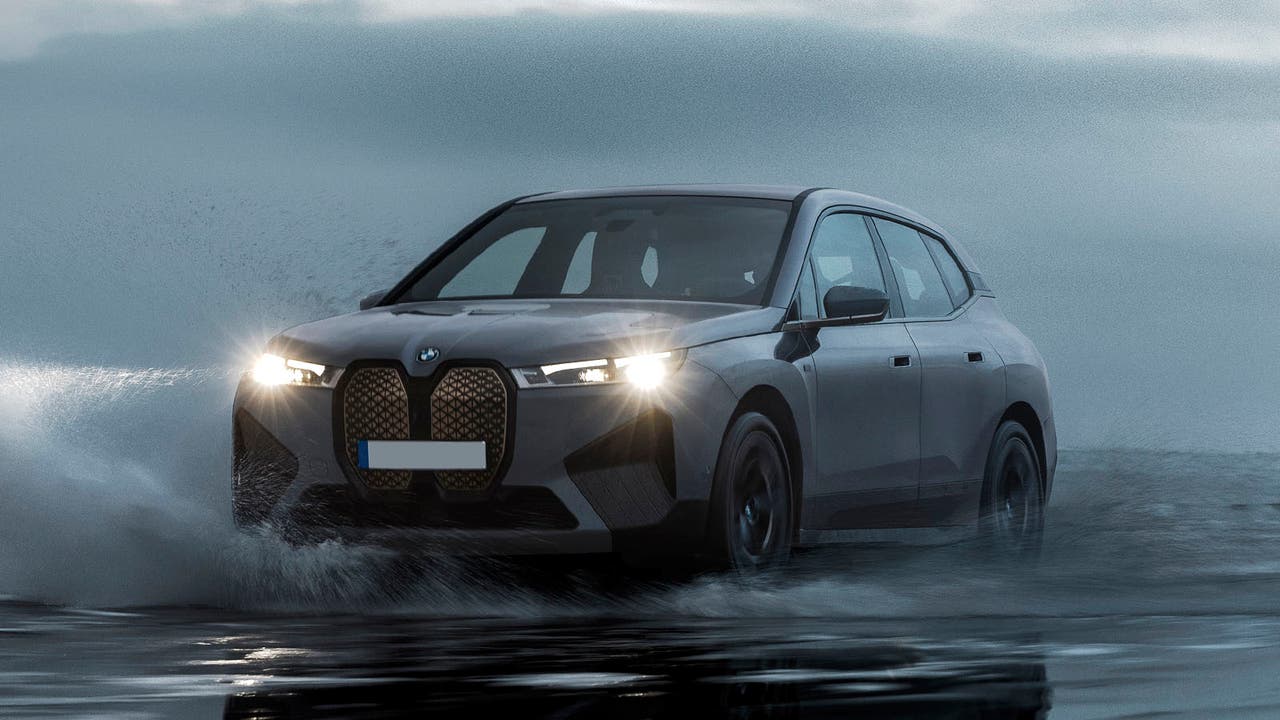 It's impressive BMW gave the butch i7 above a range over 380 miles, but it's nothing short of witchcraft that it's achieved the same feat for the brick-shaped iX SUV. This battery-powered luxury lounge looks like a concept car that's driven straight off the show stand, and will cover great distances before needing a recharge. With more than a handful of cars in the German brand's range feeling a little conservative inside, the iX is a breath of fresh air, with modern, elegant materials and a luxurious-yet-fuss-free design.
Mercedes EQE saloon – 380 miles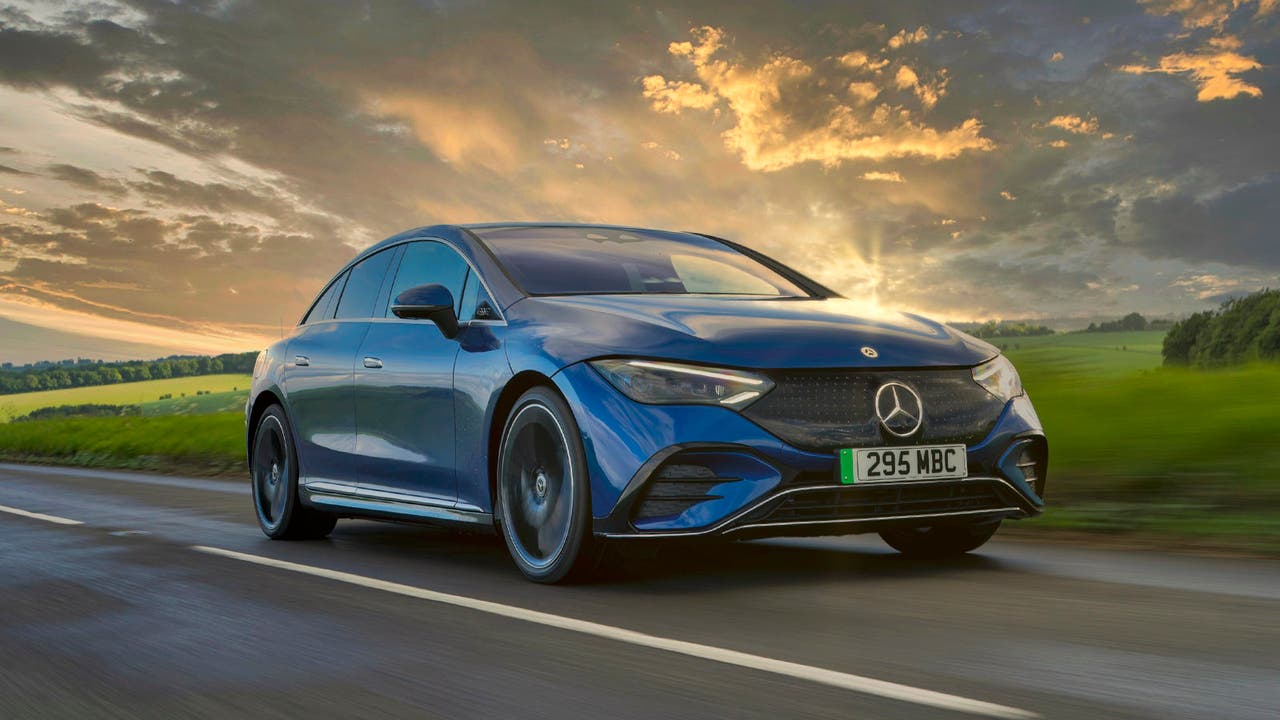 The Mercedes EQE saloon is the smaller sibling to the EQS above. At 4.9 metres long, however, it's still a really big car with loads of space for passengers to get comfy. Without the EQS's swimming-pool-sized battery pack, the EQE's max range is rated at 380 miles – still more than enough to make long-distance driving a piece of cake. As you'd hope from a Mercedes, the ride is soft and pillowy which, combined with the nearly silent driving experience, makes the EQE a very relaxing car to use.
Ford Mustang Mach-E – 372 miles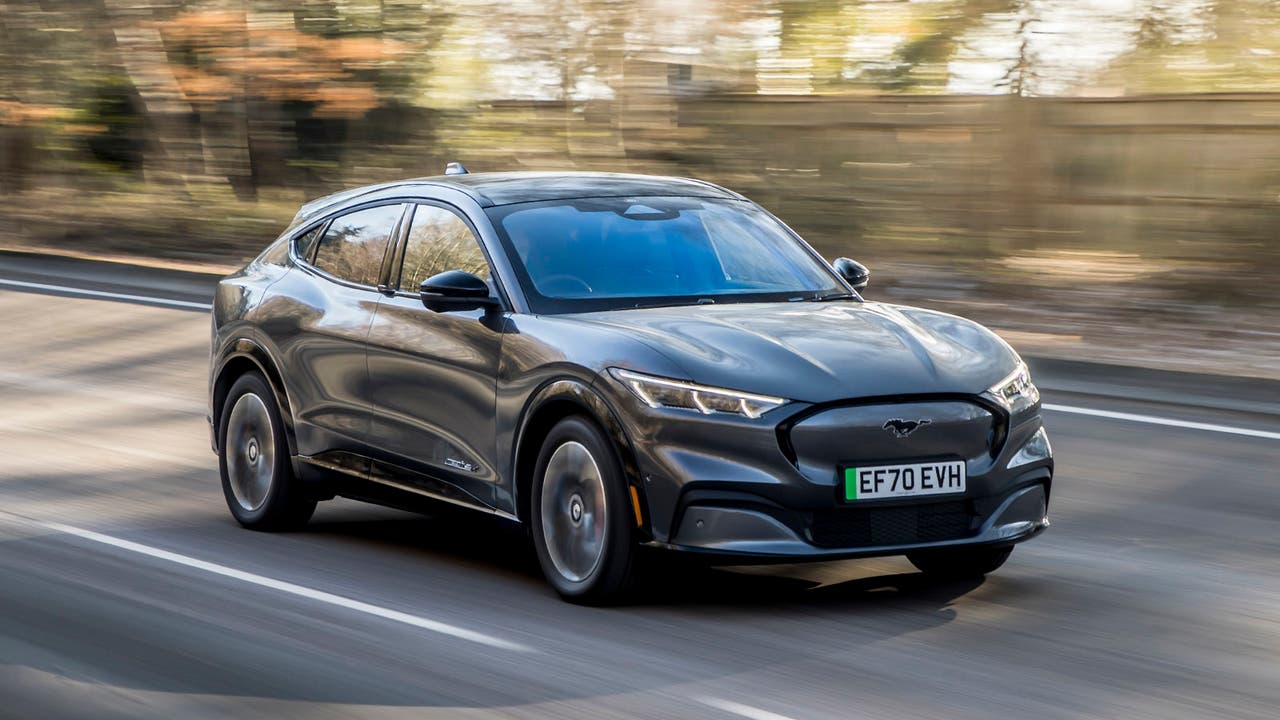 The Ford Mustang Mach-E has been with us for a few years now, so it's impressive that the car's 372-mile range has remained competitive in the face of newer rivals. Traditionalists might wince at the thought of an electric SUV bearing the name of Ford's iconic muscle car, but the similarities are deeper than you might think. The seating position is fairly low and sporty, while the Mach-E's bulbous bonnet stretches out in front of you purposefully. The handling is sharp, too, with punchy electric motors providing dramatic acceleration.
Find a great-value electric car
You can get a great deal on an exciting EV by buying a nearly new or used electric car from Motorpoint. For more options, take a look at our picks for the best electric hatchbacks on sale.
Long-range electric car FAQs