The so-called 'Highland' update for the Tesla Model 3 has been revealed, with new styling, extra interior technology and a bit more range from the battery. Keep reading to find out what's new.
Facelifted Tesla Model 3 styling updates
The most obvious change to the new Model 3 is the front end. Gone are the fried-egg shaped headlights of the original 2017 car, now replaced with sharper, thinner units that look quite a bit more modern.
You'll also spot the rear lights with a subtle update. The overall shape is mostly unchanged, but the centre of the lighting unit has been blanked off with bodywork, leaving just the pointy outline of the brake light for a more contemporary look.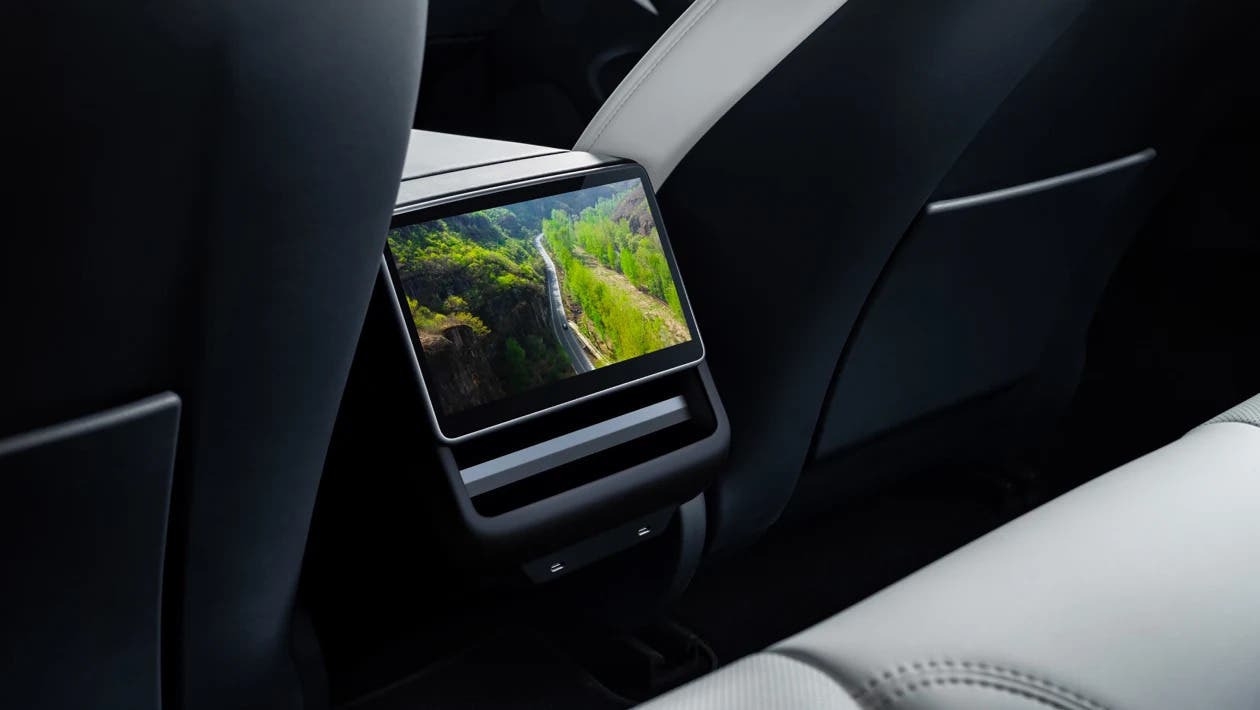 The cabin has also seen some incremental updates. There's no real change to the vast centre touchscreen that's come to define Tesla cabins but you'll now find a pair of wireless smartphone chargers beneath the screen mirroring the setup in the more expensive Model S.
Perhaps the biggest single addition over the outgoing Model 3 is in the rear seats. Passengers in the back now get their own infotainment touchscreen in the rear – a setup that's usually only found in high-end luxury cars. That means rear occupants can now select their own climate and infotainment settings independently of the front passengers.
Facelifted Tesla Model 3 price and release date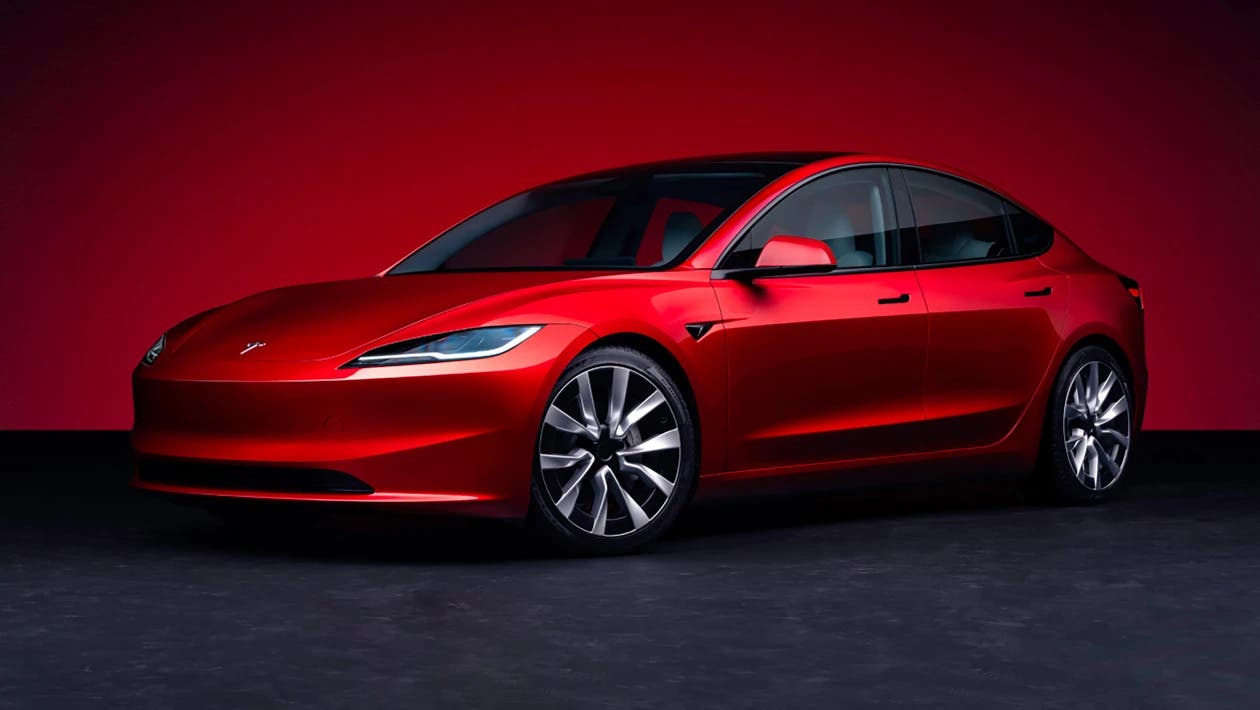 Prices for the updated Model 3 are yet to be announced, but we don't expect them to stray too far from their current position. That means entry-level cars costing a little more than £40,000, Dual Motor Long Range cars costing a little over £50,000 and top-end Performance versions closer to £60,000.
Don't expect the new Model 3 to arrive on British roads until 2024, but Tesla might decide to officially reveal the car some time in late 2023. The company has a fairly empty launch schedule at the moment. The Cybertruck, Semi heavy truck and Roadster supercar have all been announced but seem to be perpetually delayed, so a new Model 3 might be enough to keep the Tesla faithful placated until those long-awaited new cars arrive.
Facelifted Tesla Model 3 range and driving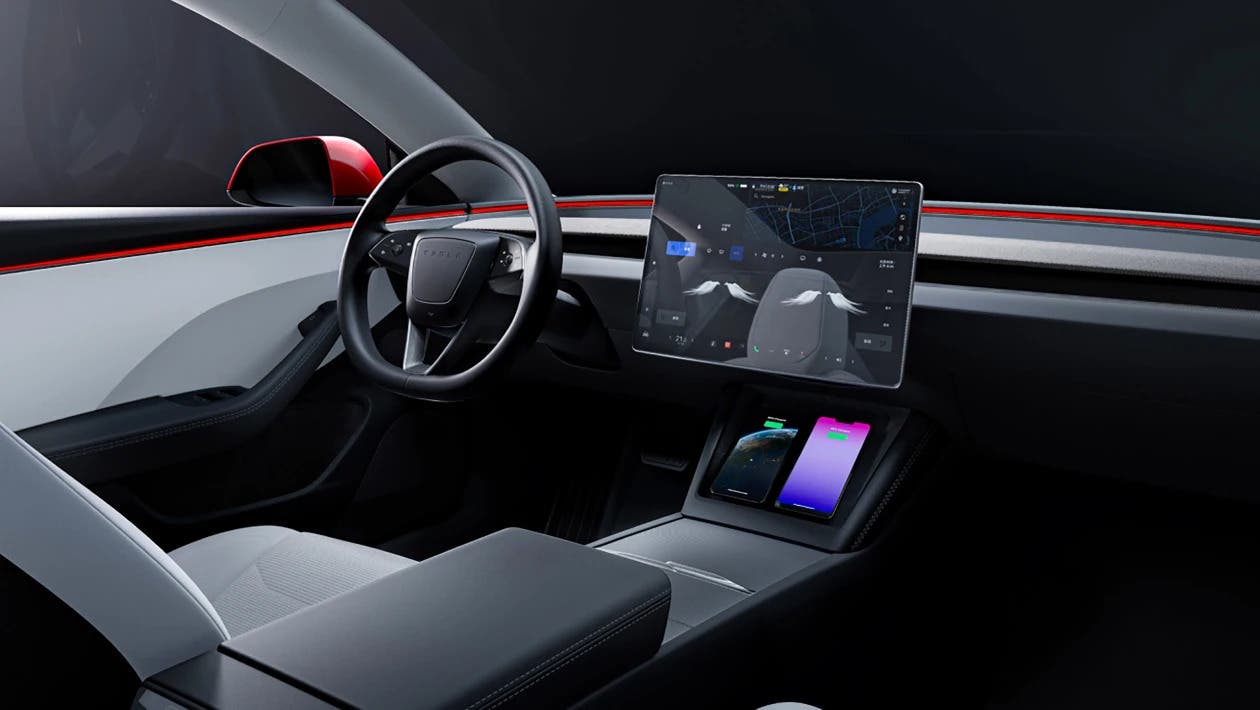 While there are a few headline changes that you'd notice walking around the car, Tesla has done plenty of work under the skin to improve the Model 3's driving experience.
For starters, updated aerodynamics for the bodywork along with new alloy wheel designs, mean the car generates even less drag as it moves through the air. So, while the battery remains unchanged, range has improved. Entry-level, single-motor Model 3 cars will now cover 344 miles on a full charge, while Long Range versions with the bigger battery pack can now cover an excellent 421 miles.
Older Model 3s were always pleasingly sporty to drive but couldn't quite match the comfort or refinement of the class leaders. To remedy this, Tesla has equipped the new Model 3 with acoustic glass and redesigned tyres, along with extra seals and sound deadening to keep road noise under control. These improvements are joined by refreshed suspension that should have a little more compliance than the outgoing setup.
When can I buy a facelifted Tesla Model 3 from Motorpoint?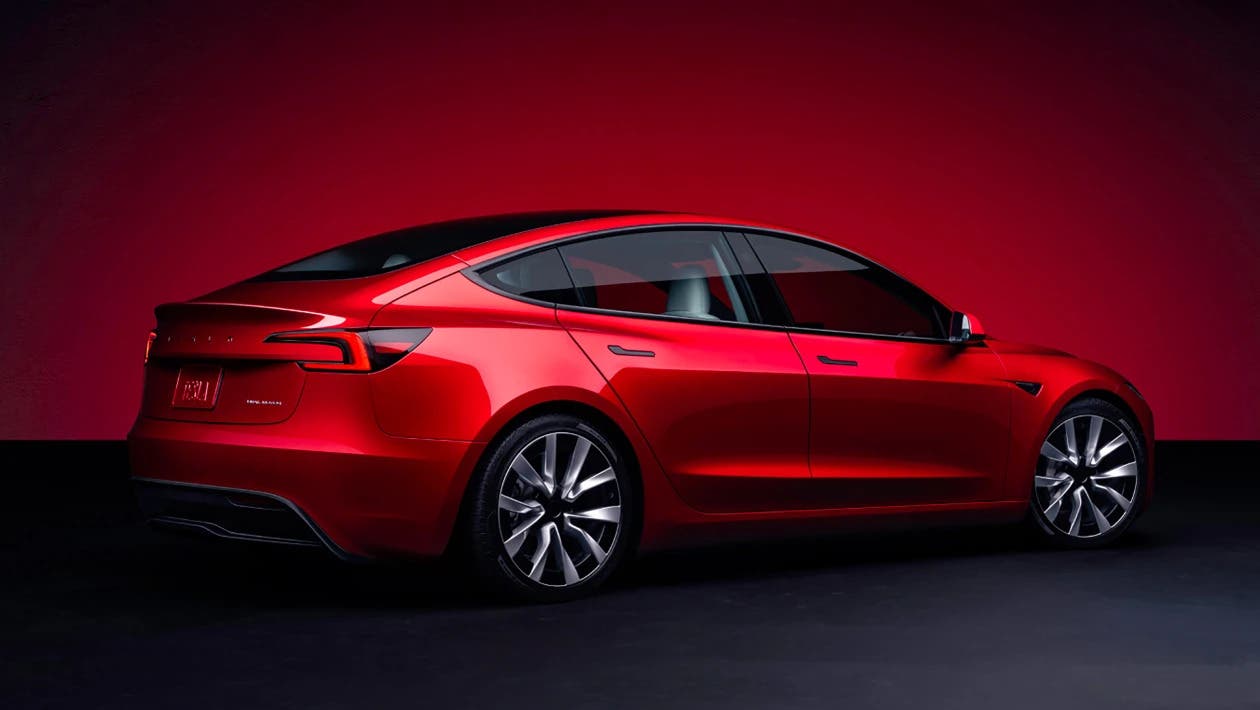 If new Model 3 cars start rolling out in 2024, you could see well-priced nearly new examples start to appear at Motorpoint either late 2025 or early 2026. If you're in the market for an electric car right now, that means you could take out a three-year PCP finance agreement on an existing model, which will end just as updated Model 3s start arriving on the showroom floor.
If the Model 3 is too big or pricey for you, we also have the inside line on Tesla's upcoming Model 2 compact EV, which will join the range as the brand's new entry-level car.