Tesla didn't pull the wraps off its planned $25,000 hatchback at its Investor Day, but it did reveal some battery and motor details
It was rumoured that Tesla's Investor Day on 1 March would include the reveal of a much-anticipated compact electric hatchback said to start from around $25,000. While we didn't see anything as exciting as a new product launch, the US carmaker did provide a few technical details that will feature on the new model. It might be called the Tesla Model 2, but a name hasn't been confirmed yet.
If and when it does reach our shores, it will rival everything from the Volkswagen ID.3 to the Peugeot e-208 and even the Vauxhall Corsa Electric.
Tesla Model 2 price and release date
Tesla boss Elon Musk has previously said it was working on a mass-market $25,000 car to sit below the Model 3. If past announcements are anything to go by, that impressive price – the equivalent of under £21,000 – might not happen. After all, that's half the price of the cheapest new Model 3, and about the same price as a mid-spec Ford Fiesta.
As for its release date, we expect it'll be launched in certain countries in 2025. It may start out as a cheaper, lower-range model for China and other countries, before being ramped up for other markets including the UK. The $25,000 price mentioned could relate to a version like this – UK buyers might be looking at more like £30,000.
Platform, range and performance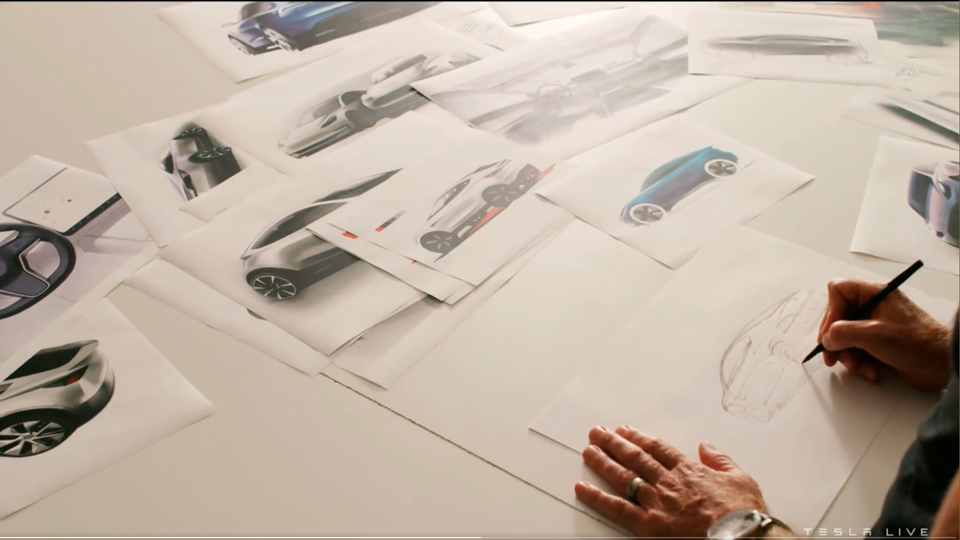 The Tesla Model 2 may sit on a brand-new platform, with the emphasis on reducing the cost of production. Musk has previously said that Tesla is aiming to build two of these cars for the cost of building one Model 3. The company has since revealed that it is developing a new electric motor that uses no rare-earth materials and should only cost $1,000 per car.
Tesla is also developing new batteries that are said to be 35% smaller than existing packs, yet offer 16% more range. They'll feature fewer parts and will be part of the car's structure to reduce weight. Other weight-saving measures may include the use of wireless networks to reduce the size of the wiring loom.
We would expect the Model 2 to be rear-wheel drive, perhaps with more expensive all-wheel-drive Dual Motor versions like the Model 3. Tesla is known for its high-performance electric motors – the least powerful Model 3 still has nearly 300hp – so the Model 2 should be quite a bit more powerful than the ID.3 and Nissan Leaf.
In terms of range, a figure of around 250 miles seems likely. The Model 2 will have a much smaller battery than the Model 3, but it will still be competitive with the likes of the ID.3 and Kia Niro EV – this likely means a capacity of around 50kWh.
Anything else I should know?
The Model 2 will likely be built in China. In 2020, the company's Chinese factory started advertising jobs with the picture you see above – which is our best guess on the car's styling. A recent Tesla video seemed to confirm its design.
The car's front end looks very similar to the Model 3 and the Model Y, with sculpted headlights and a large, bluff area where a grille would go if it had an engine. To cut costs, the Model 2 could share the same front-end styling as the bigger cars, even though the Model 3 was introduced in 2017 and could be an eight-year-old car by the time the Model 2 is launched.
When will I be able to buy a Tesla Model 2 from Motorpoint?
If we're expecting a 2025 release date, you should be able to buy a nearly new Tesla Model 2 from perhaps 2027. That seems like a long way away, but if you take out a four-year PCP deal now, the next car after that could be a Model 2.