Whether it's the breathtaking Scottish Highlands, the sandy beaches of Cornwall, or the idyllic valleys of Wales – the UK has a wealth of stunning places to visit without ever needing to leave our shores. For most of these destinations, by far the easiest and most relaxing way to get there is taking a road trip in your car.
But which cars are up to the job? A great road trip motor should be practical so you can bring all your luggage, spacious so you can stretch out on long motorway stints, and satisfying enough to drive that making it all that way doesn't feel like a chore. Here are our picks for our favourite road trip cars, listed alphabetically.
1. Audi A5 Sportback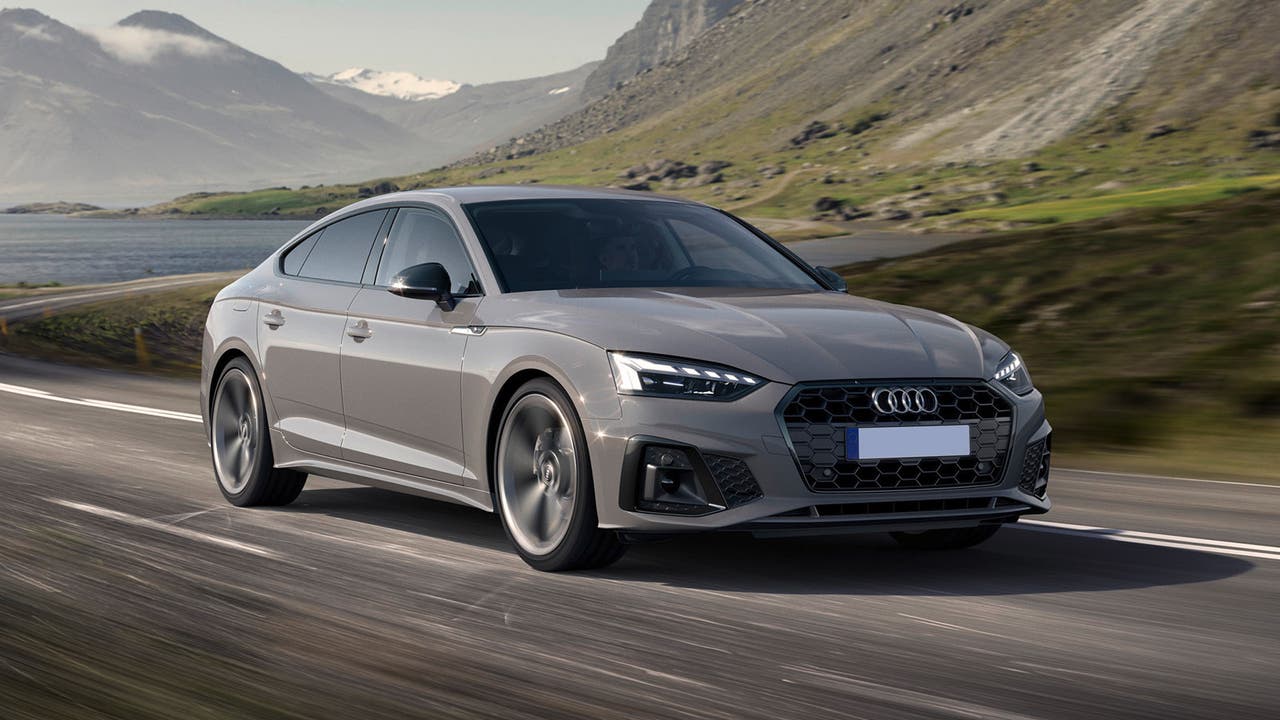 There are remarkably few areas the Audi A5 Sportback doesn't excel in. It's stylish on the outside and even better looking on the inside, with plush materials and an ultra-modern dashboard design. You also get extremely surefooted handling, a slick automatic gearbox and a selection of strong engines to effortlessly eat up the miles. Plus, five-door Sportback models have enough seat space for four adults to lounge in comfort and a spacious, easily accessible hatchback boot.
Browse nearly new Audi A5 Sportback cars.
2. BMW 3 Series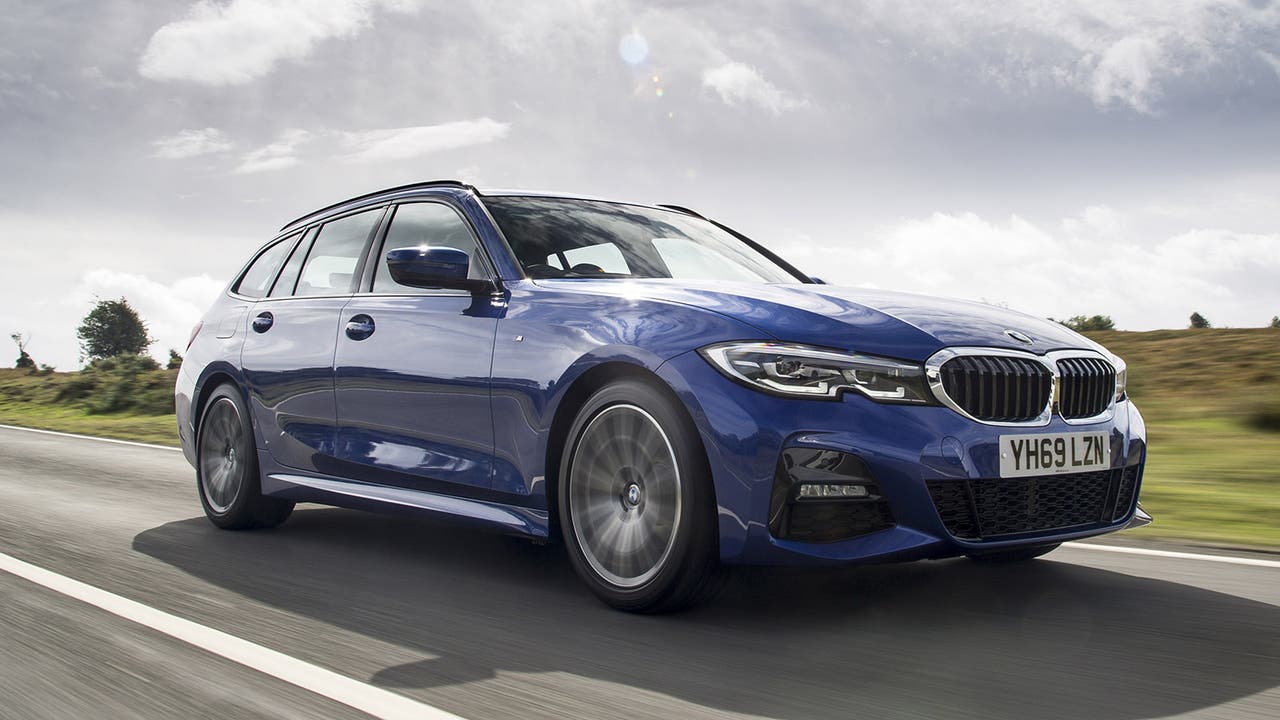 The BMW 3 Series is a superb all-rounder, combining the agile, sporty handling the German brand is known for with a practical cabin that's slightly larger than its direct rivals from Audi or Mercedes. Saloon models have a spacious boot with enough space for at least two large suitcases but road trippers might want to consider the cavernous 3 Series Touring estate, which is ideal if you need to bring pets or pushchairs. Nearly new examples can be had for less than £25,000, so you don't need to blow the bank to get a great road trip companion.
Shop nearly new BMW 3 Series cars for sale.
3. Citroen C5 Aircross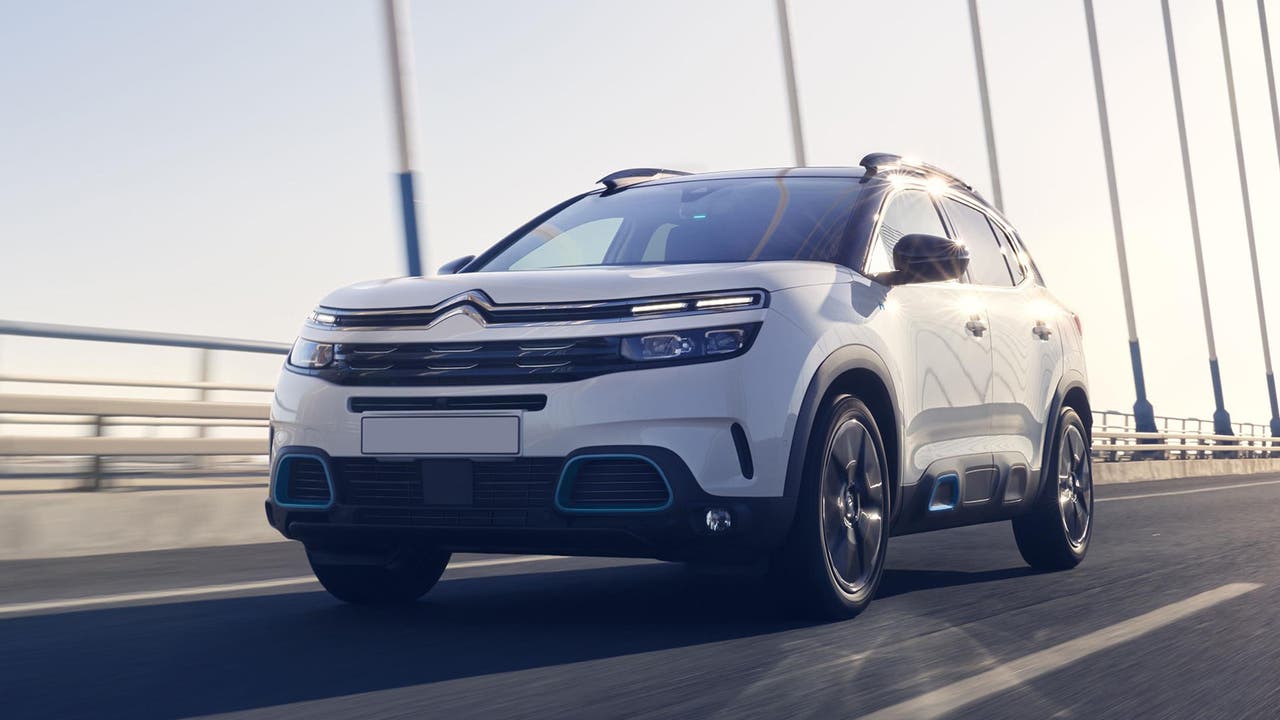 Some road trippers like to drive sporty cars, but others understand that you can get just as much pleasure from wafting down the road, rather than attacking it. If you're in the second camp, the Citroen C5 Aircross might be the perfect choice for you. You get a spacious cabin with five full-sized seats, meaning fewer complaints from passengers, and Citroen's comfort-tuned suspension that works hard to isolate the car from the ground below. Nearly new examples are impressively affordable, too, making the C5 Aircross as easy on your wallet as it is on your back.
Check out nearly new Citroen C5 Aircross cars.
4. Hyundai Tucson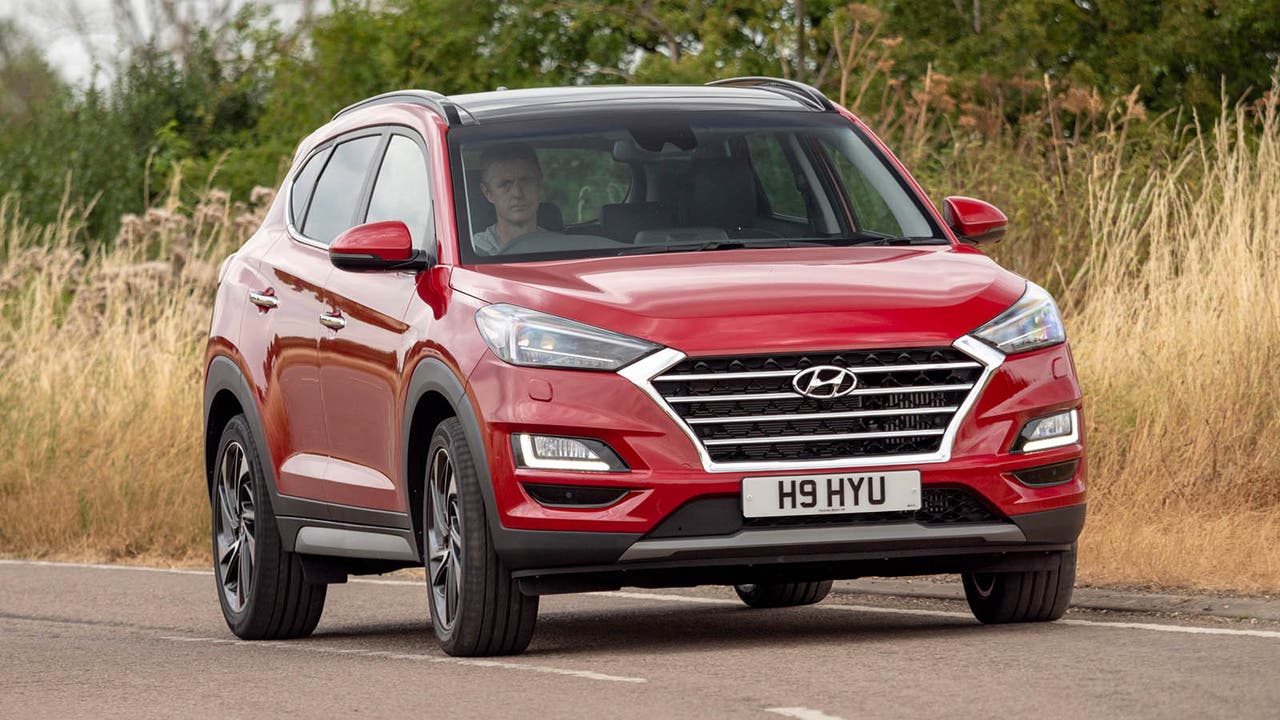 Hyundai launched a new Tucson in 2021 but nearly new buyers will still find plenty of examples of the previous generation model on the used market. Don't discount these models because they're now much more affordable than they were when new, and still have all the up-to-date tech and safety systems you'd expect in this class. The Tucson also has a party trick for long journeys – you can recline the rear seats further back than standard, giving passengers more space to stretch out.
View nearly new Hyundai Tucson cars.
5. Kia Sportage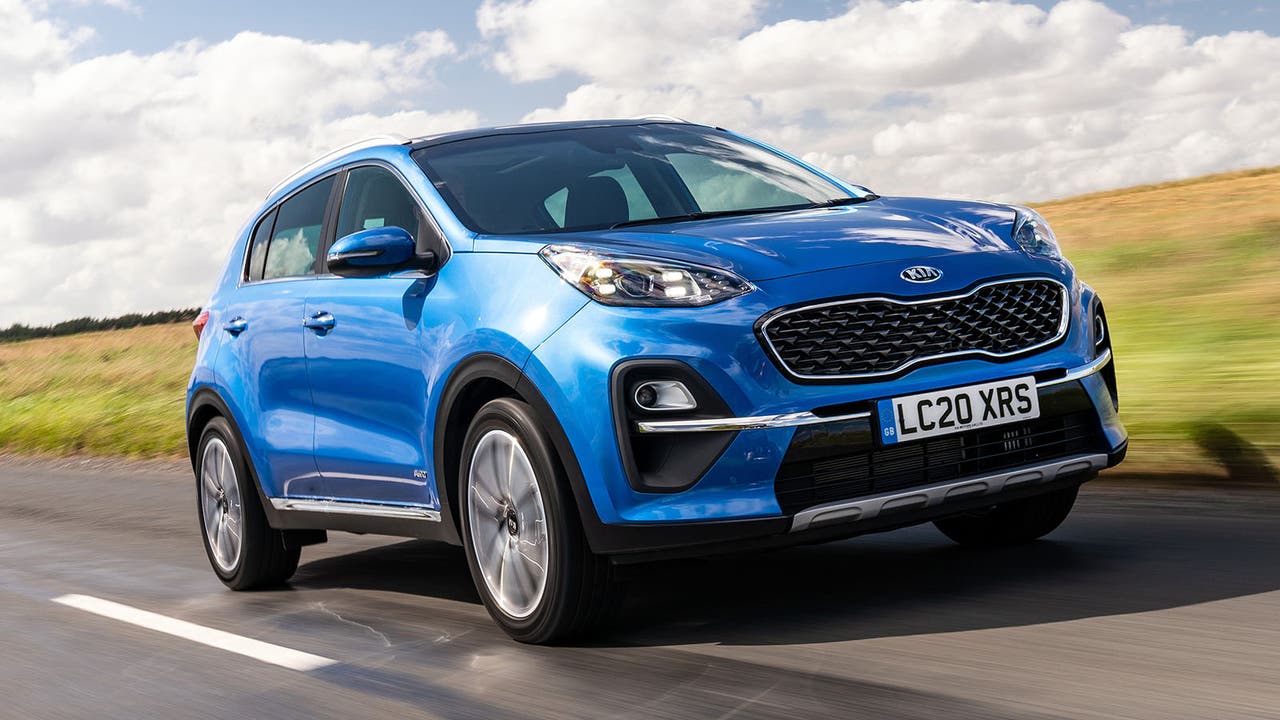 The Kia Sportage is the sibling model to the Hyundai Tucson, meaning it shares most of its parts and engines. Buyers will appreciate the Sportage's spacious cabin and especially sizeable boot, which can handily hold all your holiday luggage without breaking a sweat. Like the Tucson, Kia has since launched a new version of the Sportage with incremental improvements, but that means nearly new used Sportages are now more affordable than ever. All models get a long seven-year warranty so nearly new buyers can also enjoy the peace of mind that comes with factory coverage.
Browse nearly new Kia Sportage cars for sale.
6. Nissan Qashqai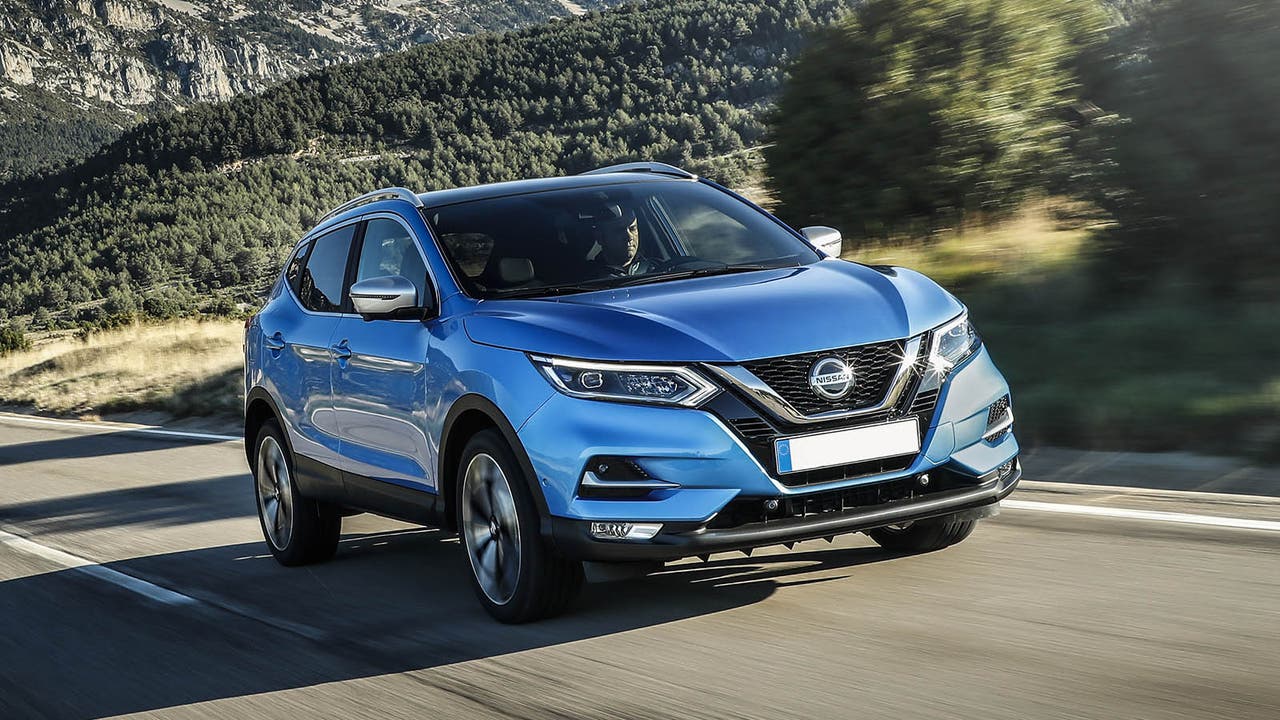 Another car that's since been replaced by a new version – meaning it now represents incredible value for money on the used market – is the Nissan Qashqai. This popular family car makes a great road trip choice thanks to a large cabin that gives occupants more head and legroom than they'd find in an equivalent hatchback. Its trump card, however, is the soft ride that's been specifically tuned to cope with the UK's ragged road surfaces – a refreshing choice when so many rivals are making cars firmer and 'sportier'.
Shop nearly new Nissan Qashqai cars.
7. Peugeot 2008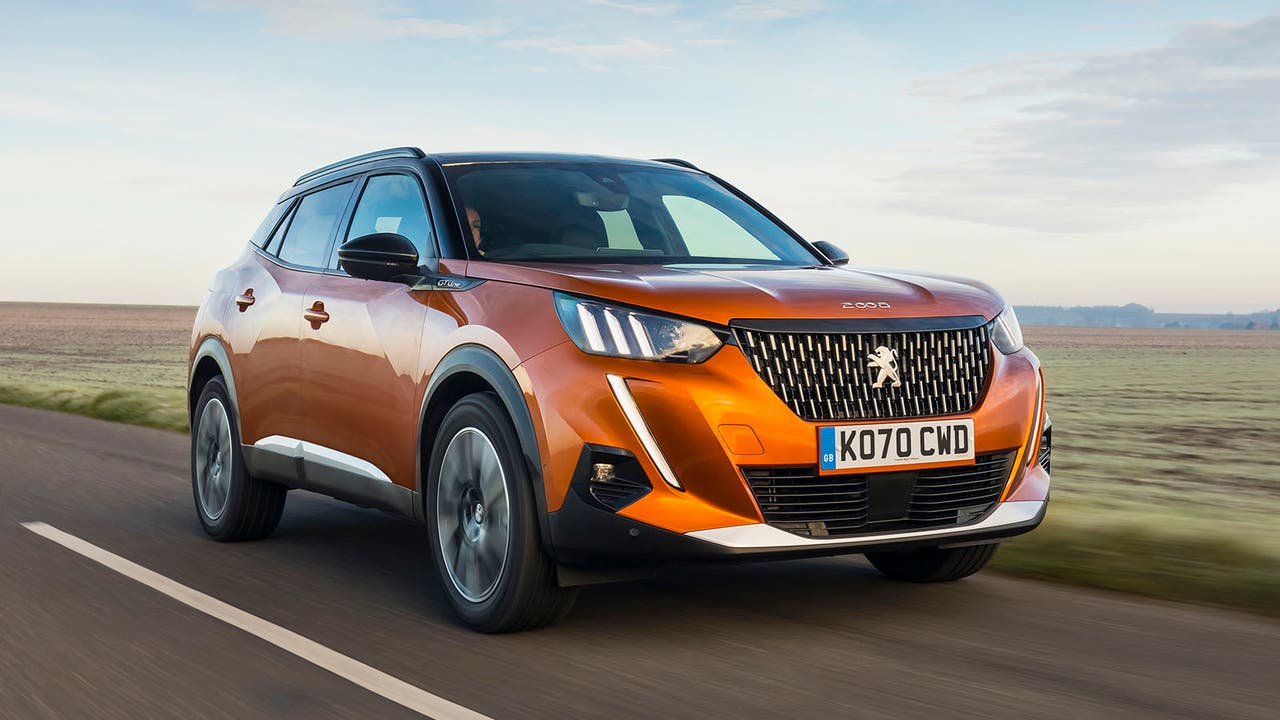 The handsome Peugeot 2008 is a small SUV that's well suited to almost any task you can throw at it, including carting the family off on a road trip. There's a good amount of room inside for four adults and a boot that's usefully larger than the hatchbacks you might cross-shop it against. Plus, you get a flexible boot floor that can drop down to give you a deep load area, or be raised up to mostly eliminate the load lip at the boot opening, making it easier to load heavy items.
Check out nearly new Peugeot 2008 cars for sale.
8. Skoda Fabia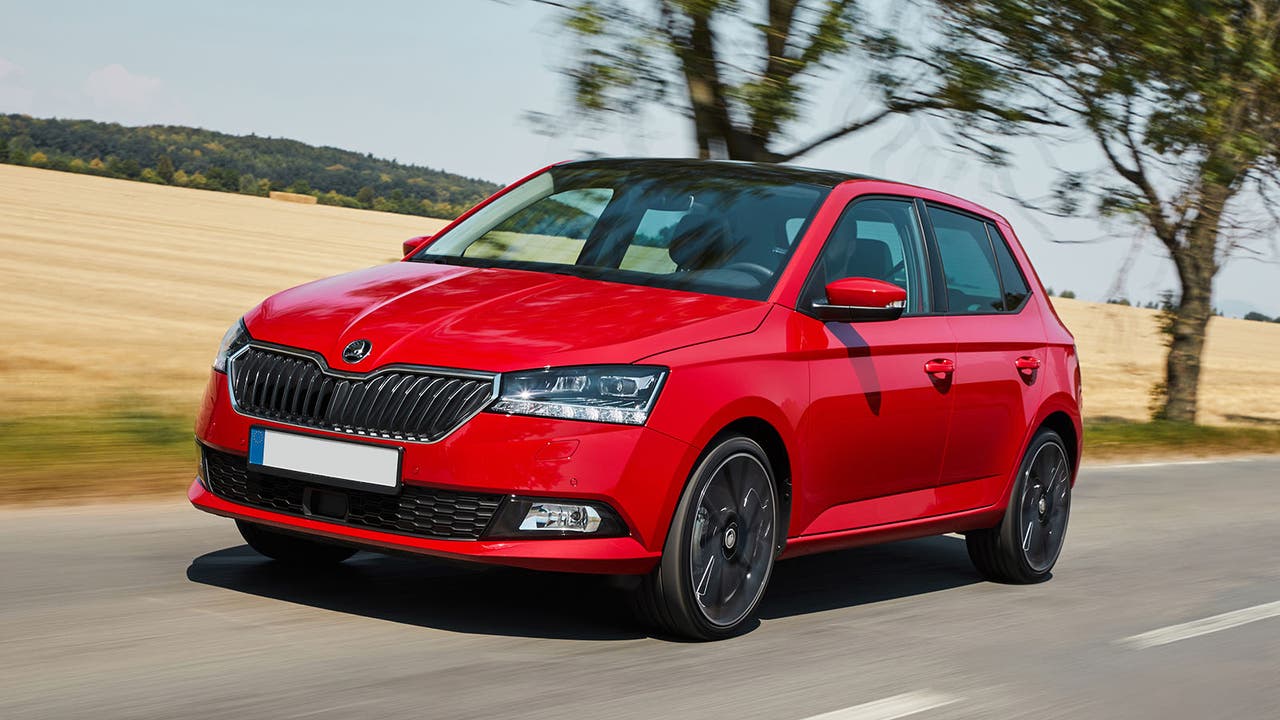 If your road trip is on a tighter budget, consider the Skoda Fabia. Nearly new examples are available for less than £12,000 but you still get a good amount of interior space for the price and the car's size – enough for four adults or five if you're not travelling far. The relatively spacious cabin is backed up by a boot that's among the largest in its class, so you won't struggle to bring your luggage with you. You also get a composed, grown-up driving experience that makes it easy to cover big mileages in the Fabia.
See nearly new Skoda Fabia cars.
9. Volkswagen Arteon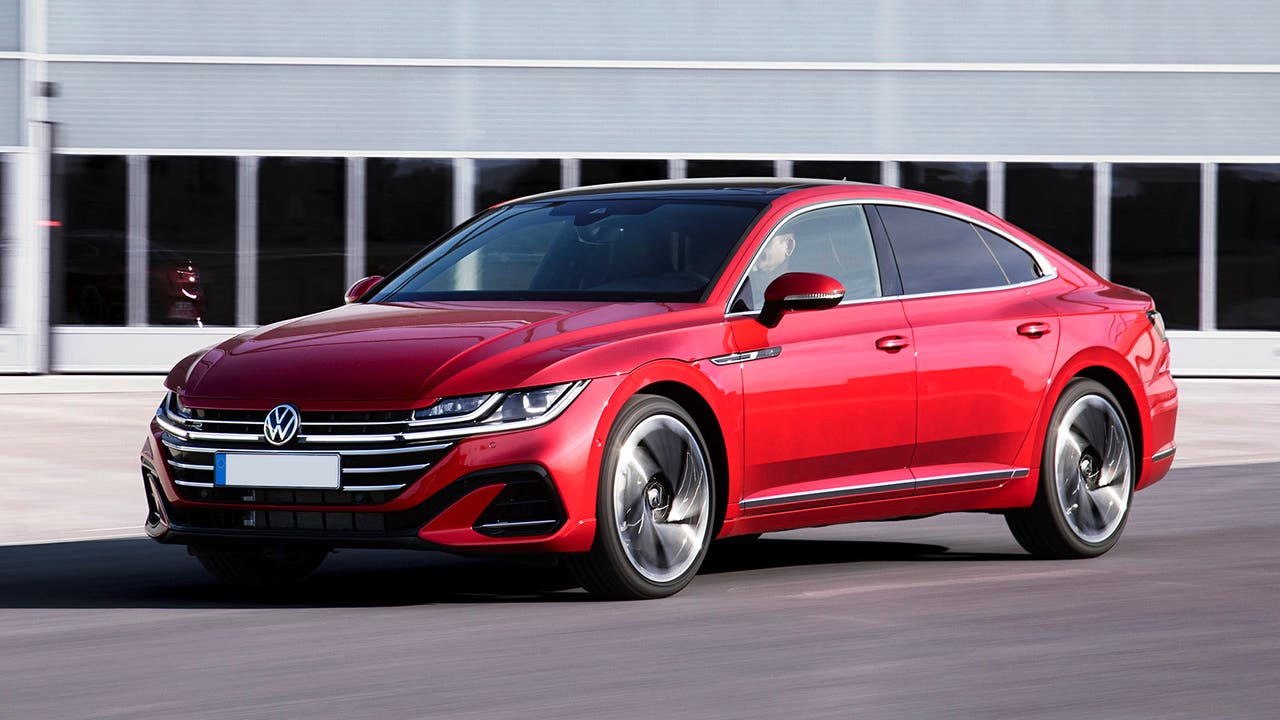 The Volkswagen Arteon is perfect for eating up huge cross-country mileages. You get an eye-catching coupe-like body that hides an impressively spacious cabin – offering more rear legroom than you'll find in any of its direct rivals. Under the skin, you'll find high-tech engines and gearboxes shared with other VW Group cars, which work effortlessly in the Arteon, making it a supremely relaxing car to drive for long periods.
Take a look at nearly new Volkswagen Arteon cars.
10. Volkswagen Polo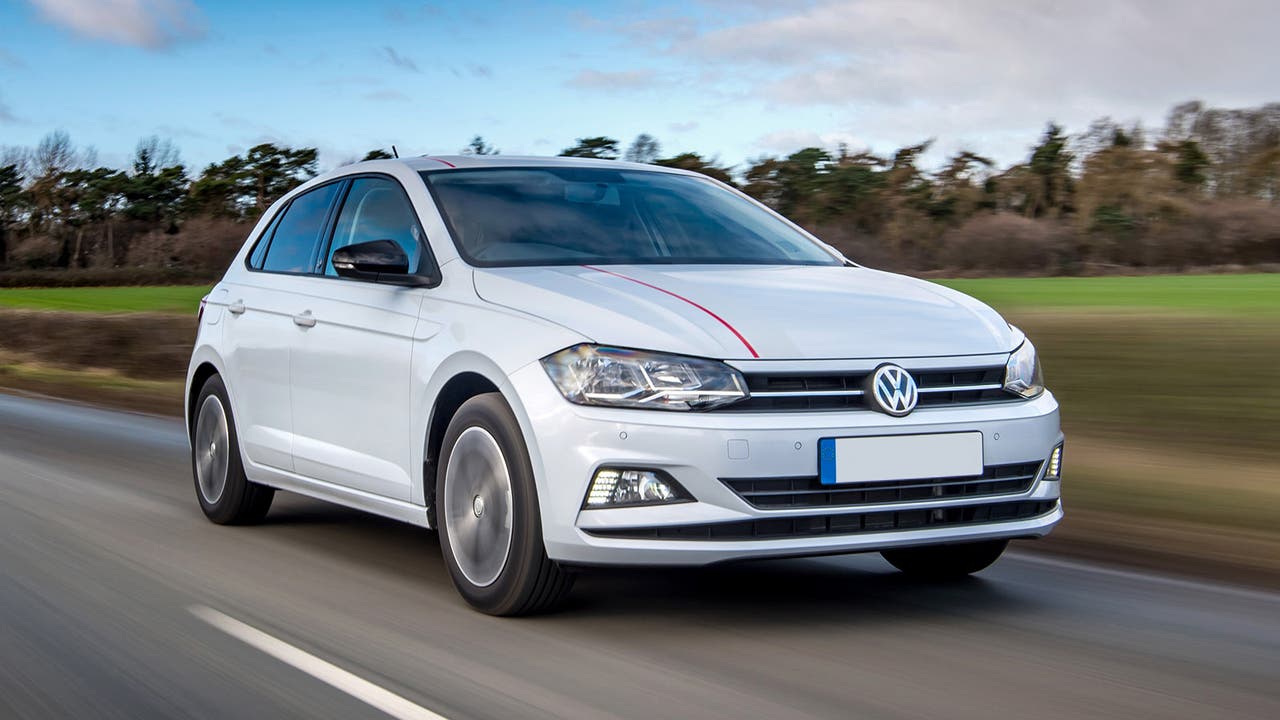 Another excellent option from Germany's largest carmaker is the Volkswagen Polo. This might be one of the most compact cars the company builds, but you still get a good amount of rear-seat space and one of the largest boots in the class. All the usual Volkswagen qualities – an easygoing driving experience, premium materials and convenient on-board technology – are present and correct in the Polo, making this one of the best small cars to travel big distances in.
Browse nearly new Volkswagen Polo cars for sale.
Ready to take a trip with one of these cars?
Check out Motorpoint's huge selection of nearly new cars. For more inspiration, take a look at our picks for the best nearly new SUVs and the best cars for dogs and their owners.