Not everyone wants or needs a giant car to carry the family – these are our favourite ways to carry the kids without taking up most of the road
Compact family cars have one of the toughest briefs in the biz.
Not only do they have to fit into tight parking spaces and offer strong value for money, they also need to fit your brood and all that family kit inside, be affordable to run, comfy to cruise about in, and, ideally, look the part and drive well too.
Impossible? Not if you pick from our compact family best-of list below, which rounds up hatchbacks, estates, crossovers and even pure electric choices into one handy guide. We've listed our picks alphabetically.
1. Audi A3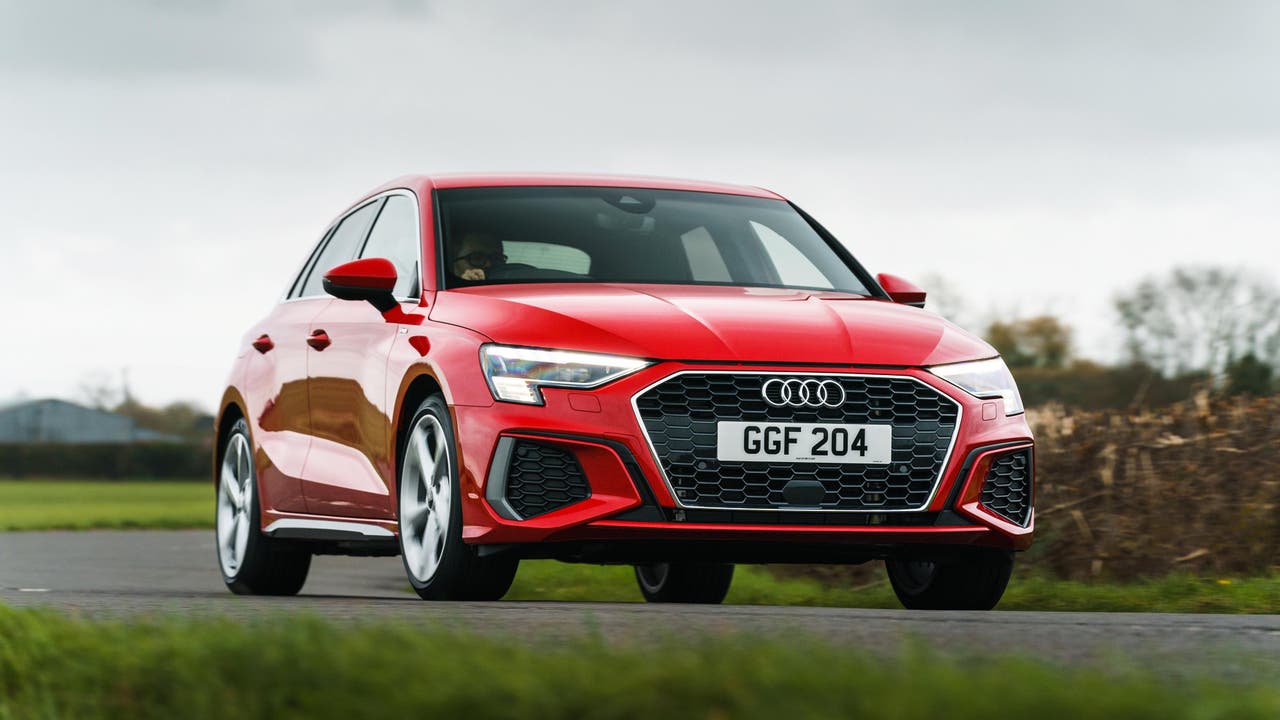 A VW Golf in a tailored suit, the Audi A3 gives a splash of luxury to family hatch buyers. We love the A3's interior, which looks like it's been borrowed from the brand's flagship cars, and its mix of analogue controls and digital gadgetry. Most adults this side of LeBron James will be able to get comfortable in the A3's back seats, and the boot holds 380 litres of stuff. A range of well-equipped trim levels and economical engines are on offer, so there's something for everyone – diesels for motorway regulars, hot hatches for speed freaks and a plug-in hybrid for drivers who want a sprinkling of zero-emission electric driving.
Find a used Audi A3 at Motorpoint
2. Cupra Formentor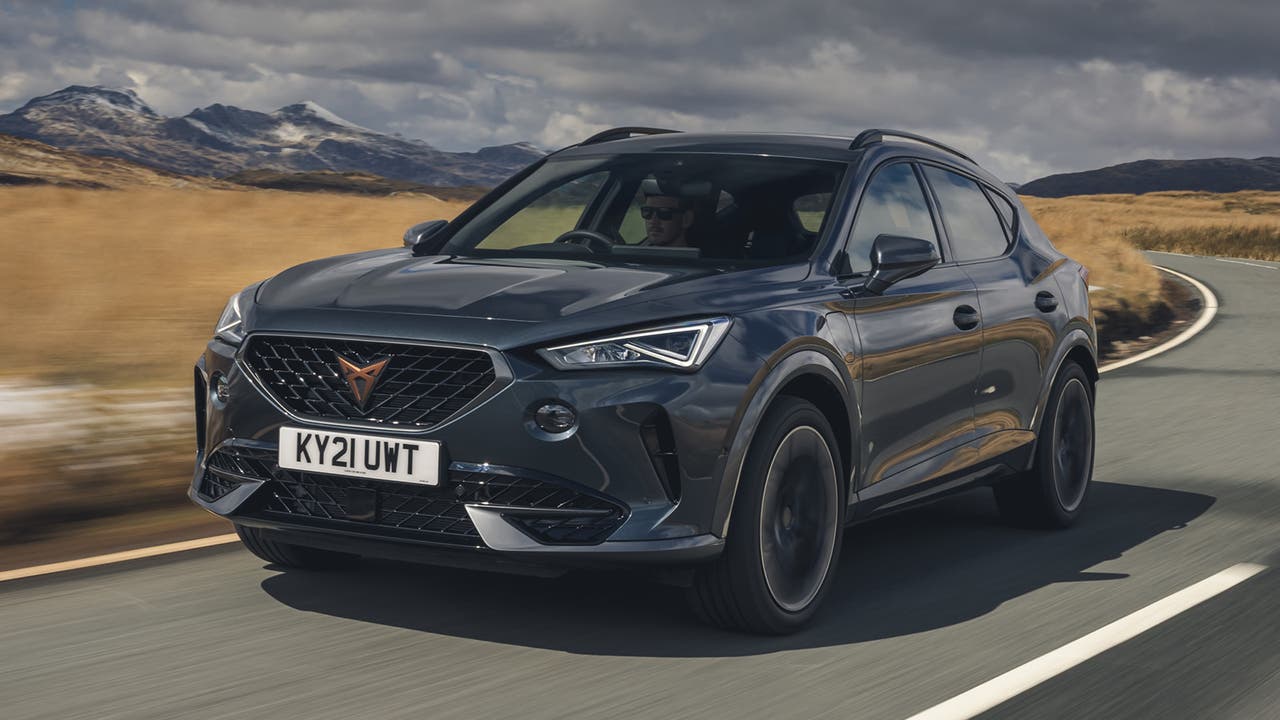 If you're a hot hatch driver who's had to get something a bit more practical, the Cupra Formentor is ideal. And, if you just want something sporty and spacious, the Cupra Formentor is also ideal. It looks like a SEAT Leon but a little bit longer and taller, and every Formentor gets a sporty body kit and cool copper detailing. There are a range of increasingly powerful petrol engines, topping out with a 310hp version that cracks 0-62mph in under five seconds, and even a pair of plug-in hybrids. They're fast and frugal – talk about having your cake and eating it.
Find a used Cupra Formentor at Motorpoint
3. Dacia Duster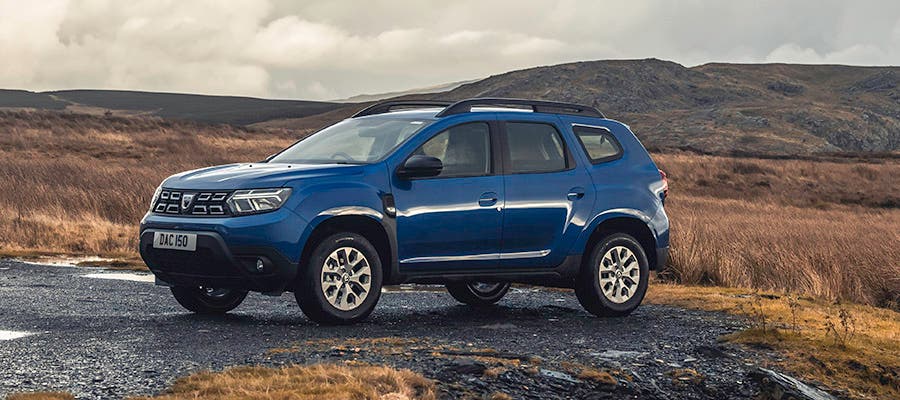 Premium posh SUVs might be all the rage these days, but they don't fare so well when you smear chocolate over the seats or kick your size twos into the seatbacks. This is where the Dacia Duster comes in. Not only is it officially the cheapest new SUV in the UK, but it's built tough for family life too, with a durable, spacious interior, up to 478 litres of luggage space and 217mm of ground clearance. Choose from front or four-wheel drive, and from petrol, diesel and even bi-fuel petrol/LPG engines – the latter with a toilet-stop busting 767-mile range.
Find a used Dacia Duster at Motorpoint
4. Ford Focus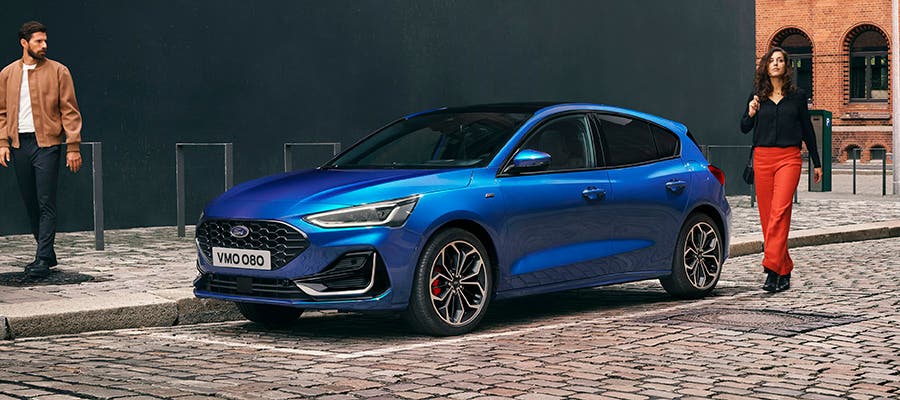 Not as posh as a Golf, but more affordable, better looking and more athletic to drive, the 2018-on Ford Focus remains a family fave. Highlights of this latest model include a 50mm wheelbase stretch, which sounds tiny but actually unlocks a huge amount of extra space inside, even for lanky teenage legs – in fact, the Ford's rear-seat kneeroom is officially best-in-class. The hatch's 341-litre boot is okay, but the estate's 575 litres might be better if you're still in the prams and pushchairs stage. Diesels are available, but our pick's the 1.0-litre EcoBoost with 155hp and a mild-hybrid boost. Sprinkle with sporty ST-Line trim for a dash of hot-hatch flavour.
Find a used Ford Focus at Motorpoint
5. Ford Puma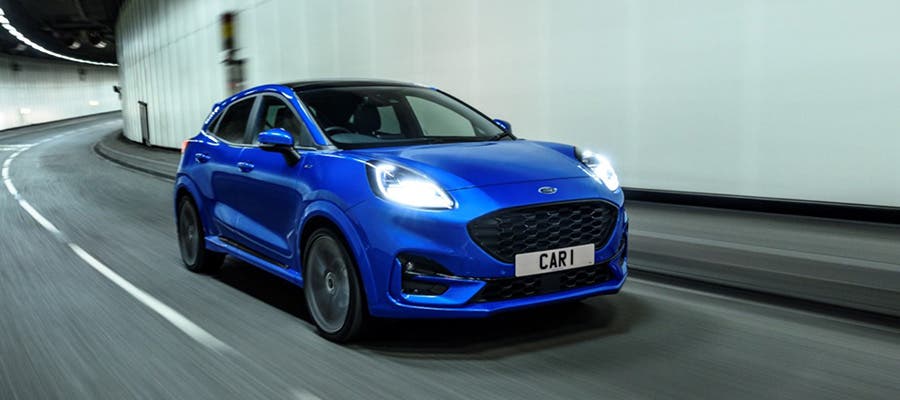 Ford's Puma SUV is based on Fiesta underpinnings, so it's a blast to drive, but a teenager-style growth spurt makes this junior crossover a much more usable family car. Boot space of 456 litres isn't just best-in-class, it's way more than a Focus (though that drops to 401 litres with mild-hybrid engines), plus there's an 80-litre 'MegaBox' hidden under the boot floor. Yes, the name makes a hole under the boot sound fist-pumpingly awesome, but it's practical too, with a plug in the bottom so you can chuck in muddy active-lifestyle attire, then hose it out later.
Find a used Ford Puma at Motorpoint
6. Kia Ceed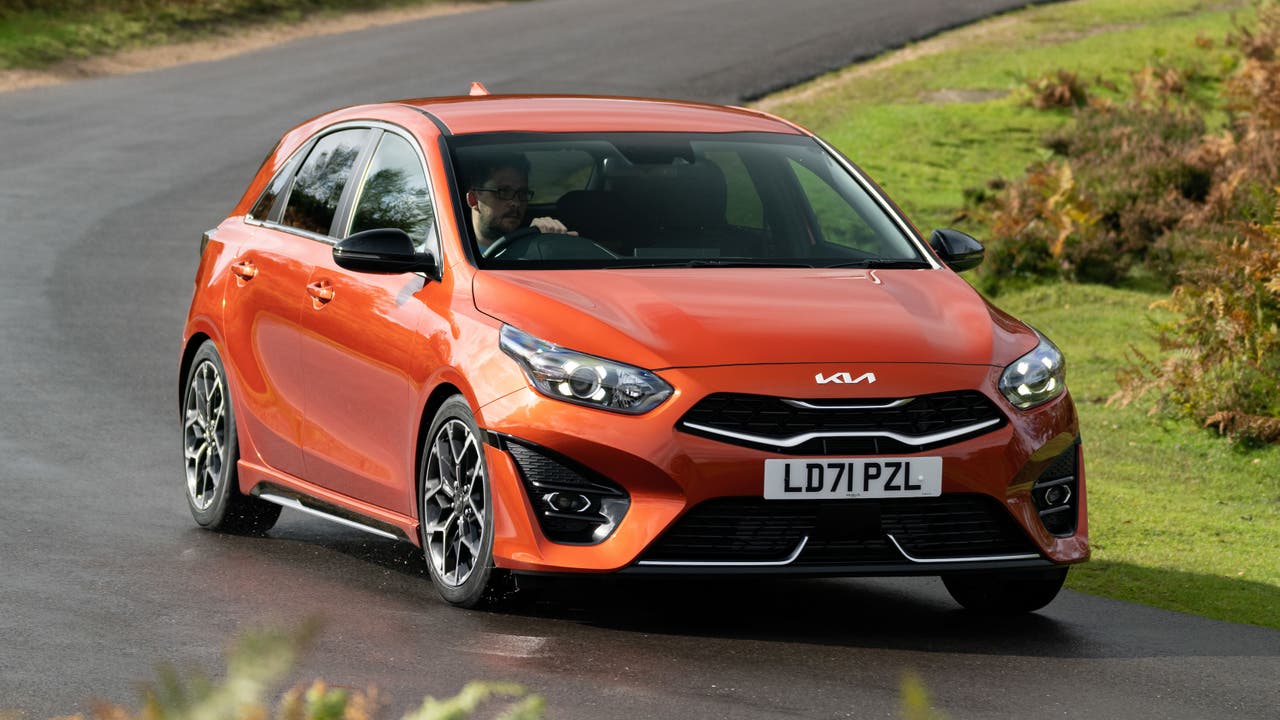 Family hatchbacks aren't as popular as they once were, but there's something refreshing about the unshakeable competence of the Kia Ceed. It's very spacious, both for passengers and luggage, comes stuffed with equipment, has economical engines and is warrantied for years to come. The Kia Ceed range has blossomed into a four-model lineup – there's also the pleasingly practical Ceed SW estate, the swoopy Proceed and the crossover-ish XCeed.
Find a used Kia Ceed at Motorpoint
7. MG HS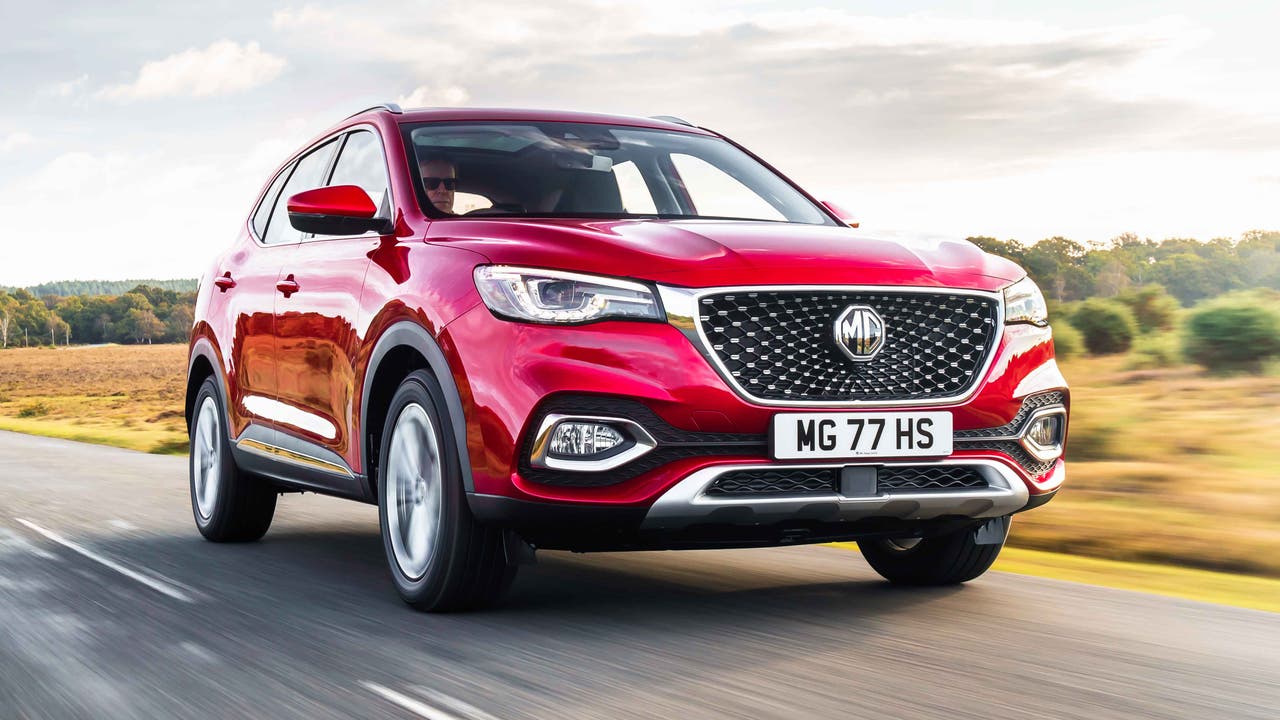 We'll admit, there are more stylish SUVs than the MG HS. You simply can't argue with the value for money it offers, though. For the price of a supermini, you get a nearly new Qashqai-sized SUV that has 18-inch alloys, leather-effect trim, a rear-view camera, plenty of driver assistance tech and a digital instrument cluster. All cars are powered by a 1.5-litre petrol engine – some add an electric motor and a battery, and these plug-in hybrid versions have a 32-mile electric range and a sparkiness off the line. Whichever you pick, you'll get the balance of a seven-year/80,000-mile warranty.
Find a used MG HS at Motorpoint
8. Mini Countryman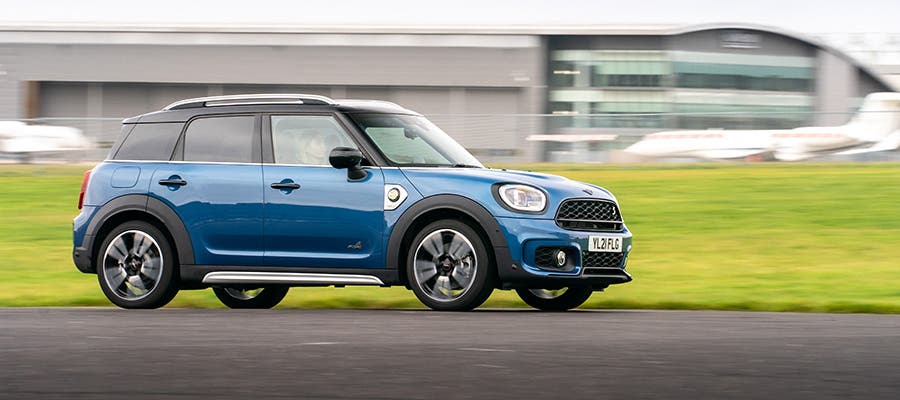 Read our Mini Countryman review
It may be the largest Mini you can buy, but the Countryman is hardly a petrol-guzzling, road-pummeling heavyweight. You get Mini's typically high-spec interior and most of the go-kart feel you get in the Mini hatch, but with space for adult legs and actually decent boot space. Headroom is good, too, which you might've hoped given its upright stance. The Mini packs a lot in to its short footprint, and packs a punch under the bonnet. Cooper S and JCW versions use a turbo'd 2.0-litre petrol engine with hot-hatch acceleration, while there's also a more sensible petrol engine and a plug-in hybrid.
Find a used Mini Countryman at Motorpoint
9. Peugeot 2008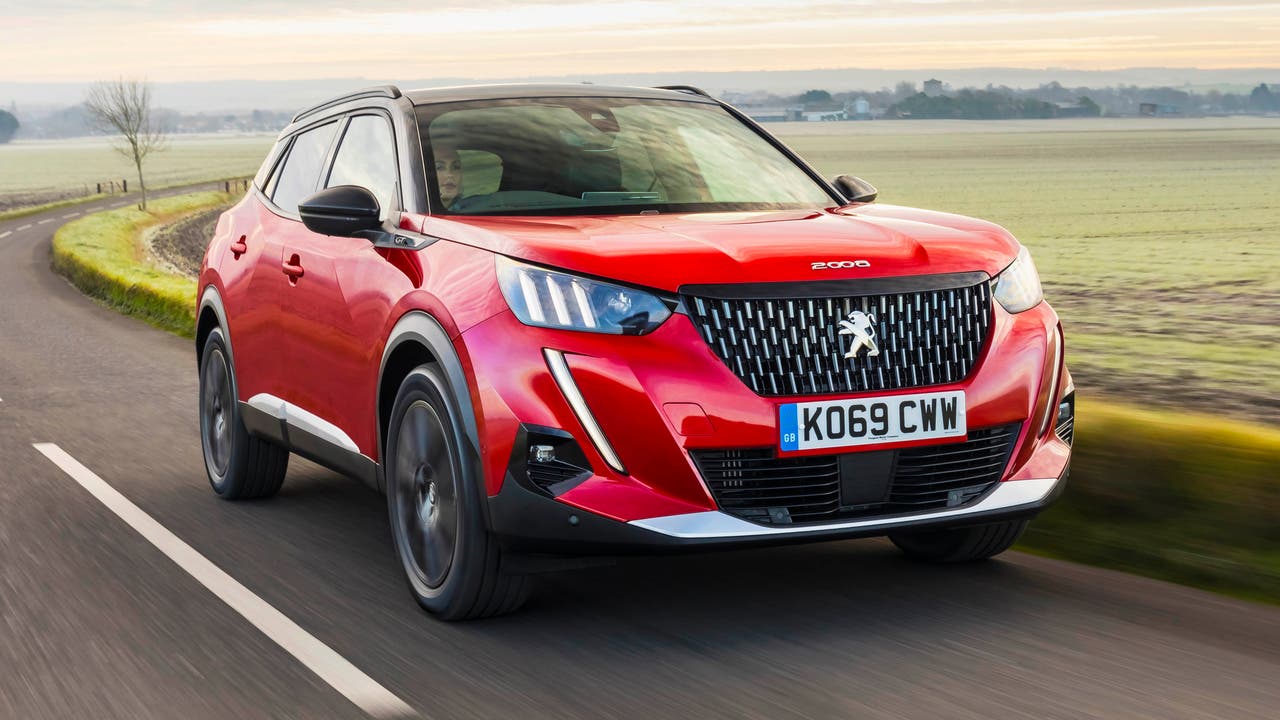 Sometimes, a carmaker gets it absolutely spot on. That's the case with the Peugeot 2008, which smashes bold, confident styling with a high-quality interior and family-friendly practicality. There's more rear-seat space than most other small SUV rivals, and getting kids in and out is easy. Handily, there's room for the bulkiest child seats too. The boot is deep and wide, making it ideal for pram storage, and the adjustable boot floor removes the load lip, giving you somewhere to stash toddler snacks before promptly forgetting you put them there. Some trims give you three Isofix points, which'll give you kudos on the school run.
Find a used Peugeot 2008 at Motorpoint
10. Volkswagen Golf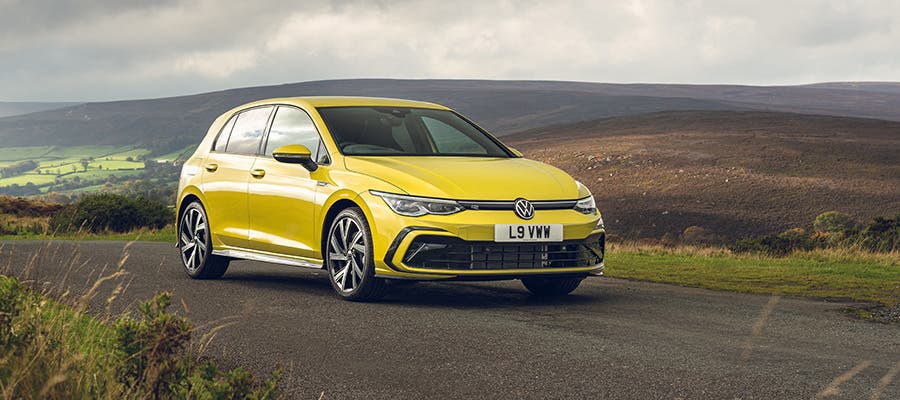 Read our Volkswagen Golf review
If the Golf performed an Olympics gymnastics display, every judge would award it a 7.5 – it's the metronome of the car industry, with a consistency that helps it rise to the top against rivals that shine brighter in some – but not all – areas. Available as hatch or handier estate, the latest Mk8 Golf is a typically cautious evolution of its predecessor save for a radical infotainment re-boot, but elsewhere it's as spacious, comfortable, sure-footed and nicely built as usual. Mild-hybrid engines improve efficiency, but the plug-in hybrid goes a giant leap further with up to 44 miles of pure electric range and officially 235mpg. Just the ticket to offset those pesky energy bills.
Check out our range of nearly new Volkswagen Golfs for sale
Want something bigger?
Check out our overall list of best family cars where size (and budget) are less restricted. There's everything from a Skoda Octavia Estate to a Volvo XC90…