Offering practicality and tech in spades, the best used estate cars make a great alternative to family SUVs
Despite the influx of high-riding SUVs and crossovers, estate cars are still fairly popular in the UK. If you need lots of space for people and things, the best estate cars with big boots are often more practical than comparatively priced SUVs, and the lower boot load lip makes it easy to chuck in a bootful of the finest Swedish flatpack furniture. Estate car boots are often easier for dogs to get in, too, if that's a consideration you need to make.
There's plenty of choice, whether you're after a value-focused model such as the Dacia Logan or Skoda Fabia estates, or something a bit more luxurious like the Mercedes E-Class Estate or Audi A6 Avant. You can buy hybrid and plug-in hybrid estates, and even the MG 5 electric estate, which will reduce your motoring costs compared to a petrol or diesel car. Or, if your family wagon has to have performance as well, most of the cars on this list have a fiery range-topper with space and pace.
All these cars are available to buy from Motorpoint with low mileage and warranty cover included. We've listed them alphabetically.
Best used estate cars
1. BMW 3 Series Touring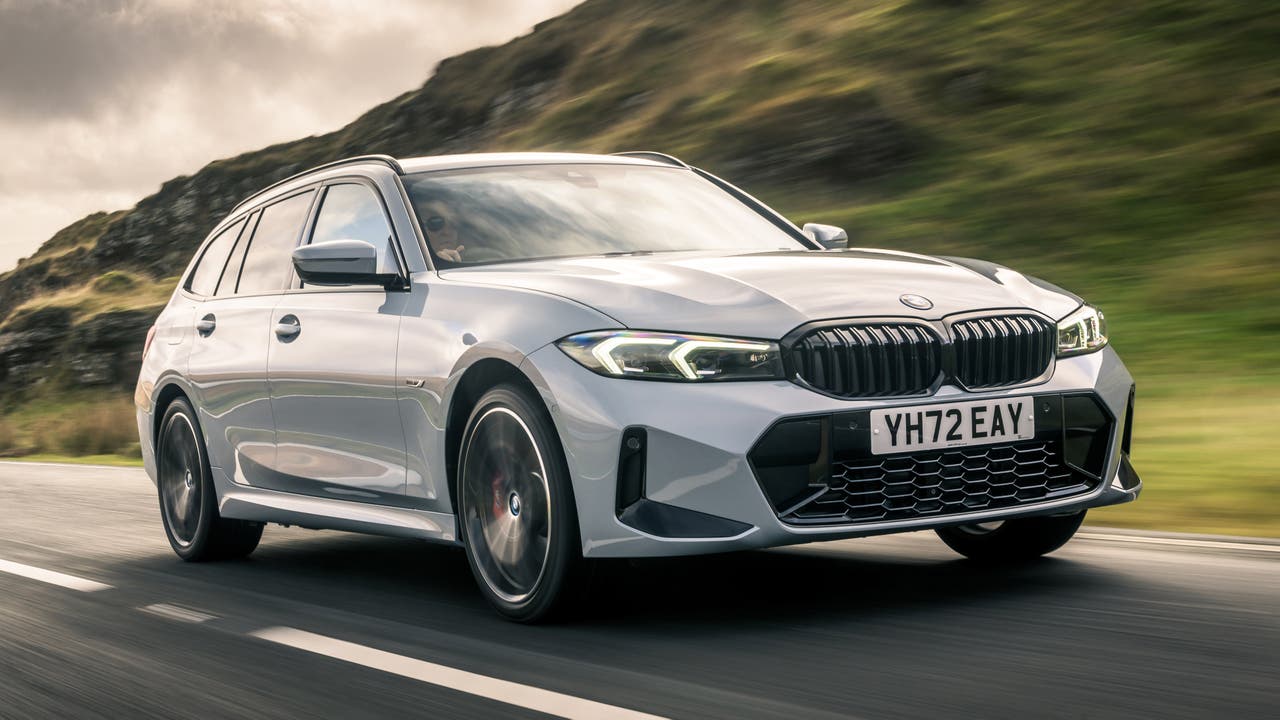 The BMW 3 Series Touring is the estate that'll best suit keen drivers, with sharp steering and a sense it's been built to make you feel good. It's fun on a winding B-road, but is also at home chomping up motorway miles – where it's comfortable and quiet. All engines, whether you pick the lowest-powered ones or the fast range-toppers, have plenty of power to get up to motorway speeds without fuss.
A 500-litre boot is slightly more than you get in the Audi A4 Avant, and the tailgate is powered for convenience. You can open the rear window separately from the rest of the tailgate too – handy for quickly chucking soft bags into the boot – and there's room for three child seats or three adults across the rear seats. If you need a bit more rear-seat and boot space, the bigger 5 Series Touring offers a 570-litre boot.
2. Ford Focus Estate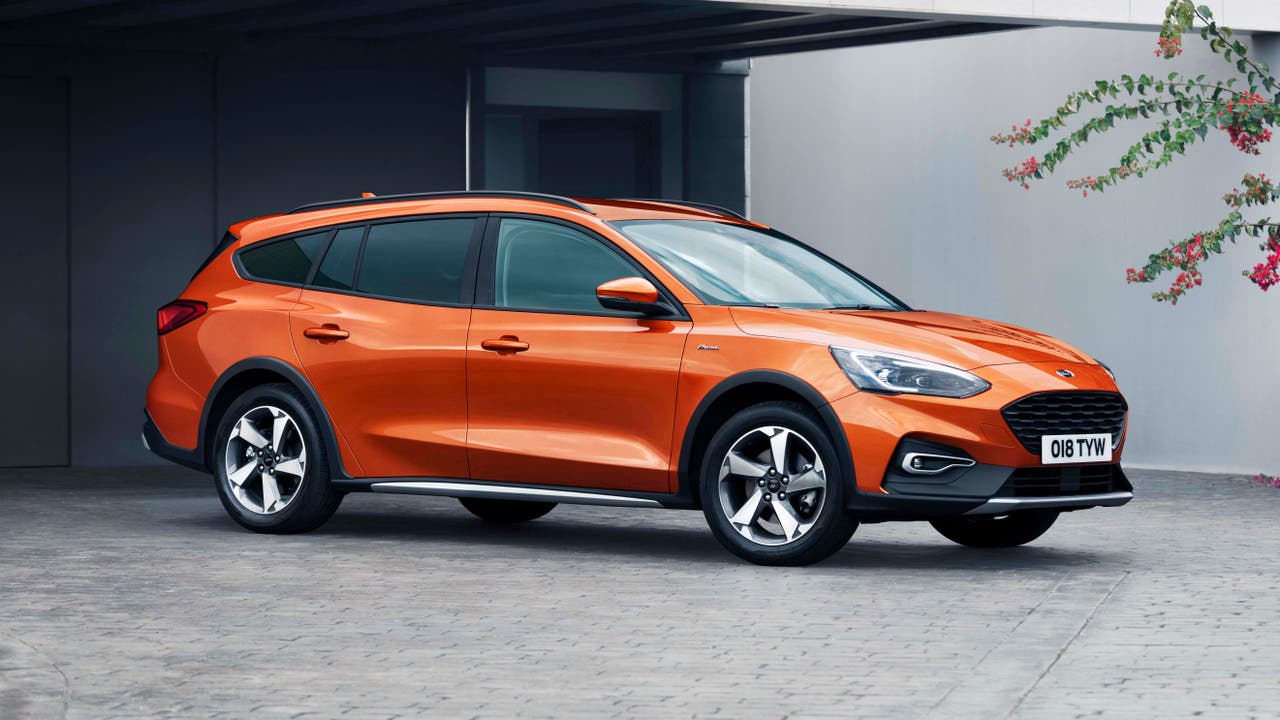 The old Ford Focus Estate was pretty cramped inside, but the newer one (on sale since 2018) is much more spacious. You'll have no problem getting adults, dogs or bulky car seats into the rear seats, and your front passenger has plenty of room to stretch out as well. The 608-litre boot is not only massive, but clever too. The retractable loadbay cover can be stashed under the boot floor when you need to load to the roof, and the hinged boot floor can be used as a divider to keep items separate or stop things sliding around. Facelift cars (from late 2021) also introduce a wipe-clean 'wet zone' that's useful for wetsuits or muddy shoes.
Like the BMWs above, the Ford will put a smile on your face when you take the scenic route. You don't really notice the extra length that the estate has over the Focus hatchback, and the handling is just as direct and engaging. All Focus Estates are fairly well equipped, but high-spec cars get luxury features including a heated steering wheel, wireless phone charging and a digital driver's display.
3. Kia Ceed Sportswagon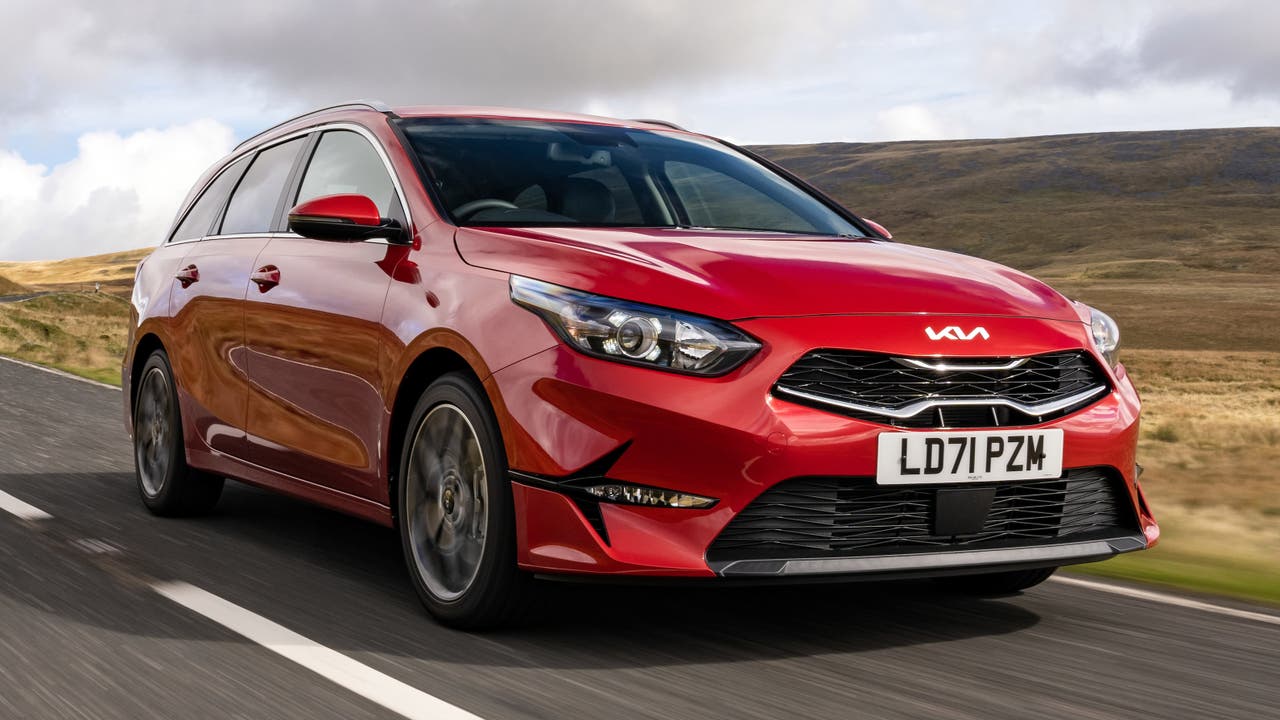 The Kia Ceed range was designed for Europe, so it's right at home on our streets. A little puzzlingly, there are two estate models in the Ceed lineup, the Sportswagon and the swoopier ProCeed. It's the more sensible Sportswagon that's the one to go for if you need lots of space, thanks to its vast 625-litre boot. Higher trims also get three individually folding rear seats for extra versatility.
A solid blend of comfort and driving fun is on offer in the Ceed – it's probably not going to set your pulse racing, but it's easy and relaxing to drive without feeling wobbly through corners. Perhaps of more interest is its long list of standard equipment – including a rear-view camera and smartphone connectivity – and its seven-year warranty.
4. Mercedes C-Class Estate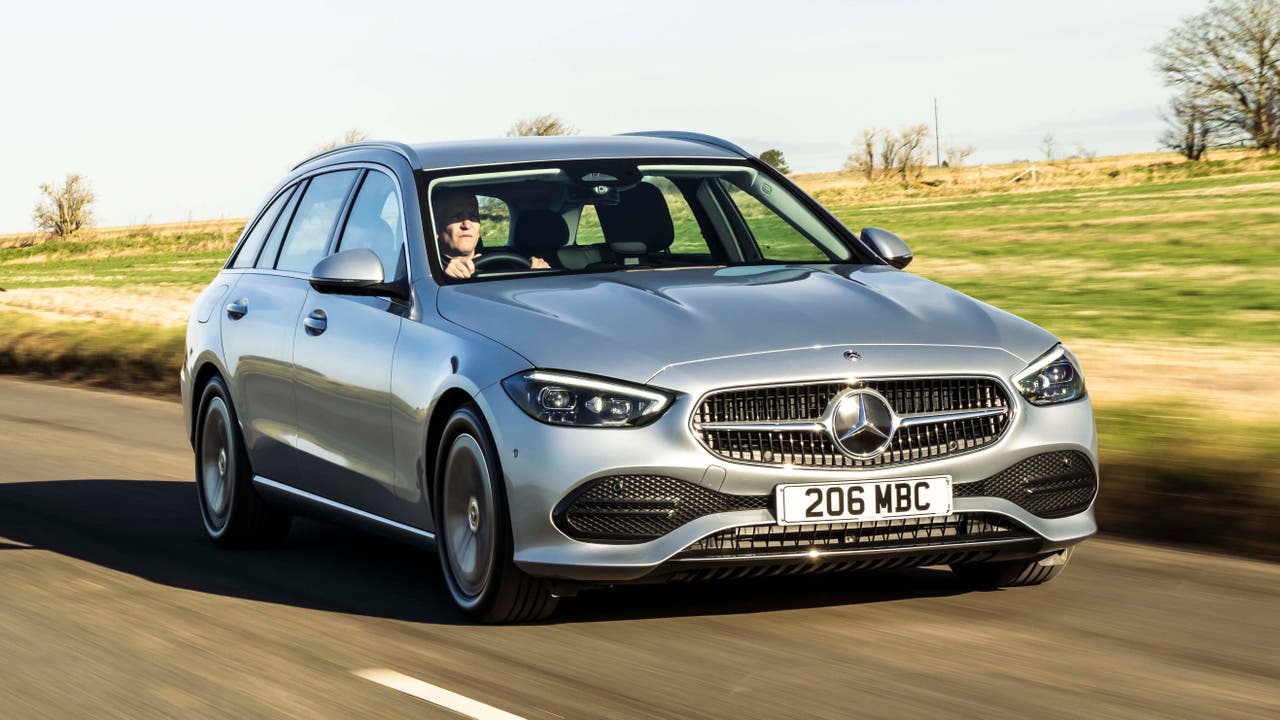 A perennial rival to the BMW 3 Series Touring, the Mercedes C-Class Estate has a slightly greater focus on comfort than sportiness. You'll like it if you want to be soothed and relaxed behind the wheel, and the C-Class' quietness and softness make long journeys feel effortless.
The very latest C-Class Estate, introduced in 2021, has a 490-litre boot that's 30 litres up on the car it replaced. Some clever features and rear seats that fold completely flat wouldn't go amiss, but the C-Class has a very usable boot space and a low load lip. The rest of the interior is sure to wow you, with its large touchscreen and digital dials that are borrowed from the high-end Mercedes S-Class.
5. Mercedes E-Class Estate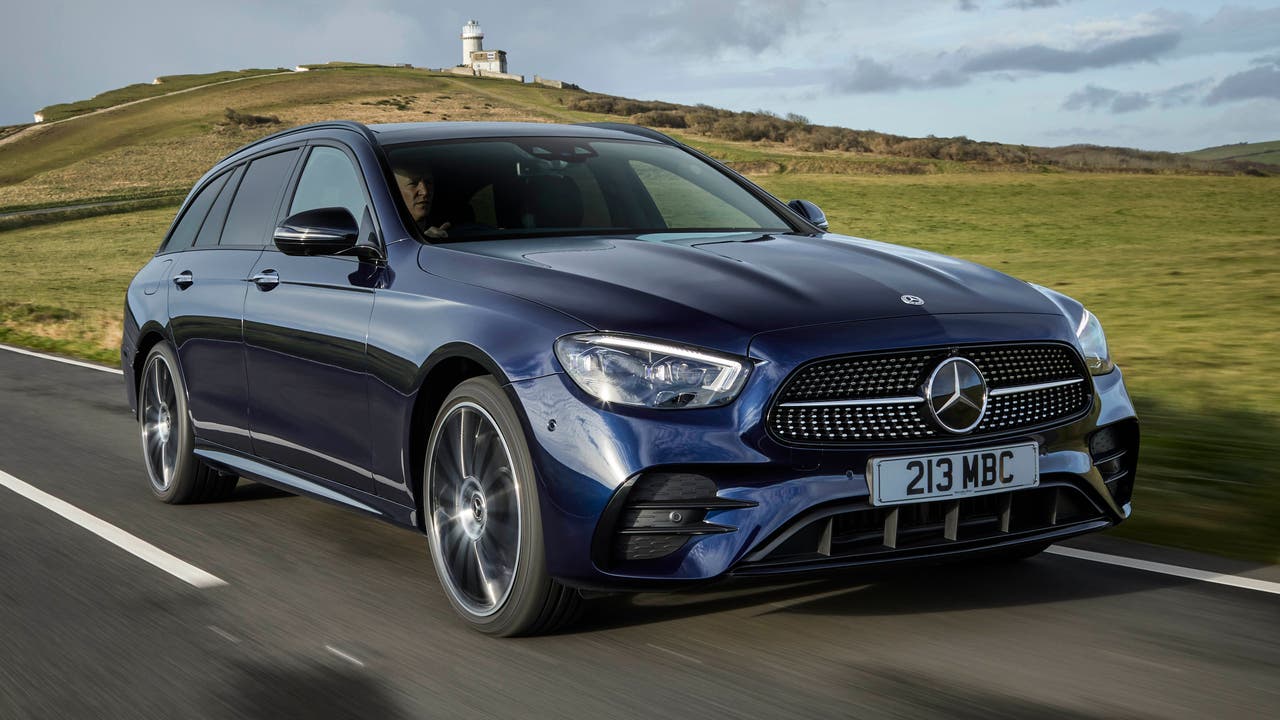 If you have a lot of stuff to carry and want to do it in the plushest way possible, you need a Mercedes E-Class Estate. Its 640-litre boot is one of the biggest you'll find in an estate – it's usefully more than what you get in a BMW 5 Series Touring or Audi A6 Avant. With a wide opening and no load lip to worry about, it couldn't be easier to get large items in and out of an E-Class Estate.
The E-Class also impresses with sumptuous comfort and a lavish interior. Lots of digital tech and swish ambient lighting make it a lovely place to spend lots of miles, while standard equipment is unsurprisingly generous.
6. Peugeot 508 SW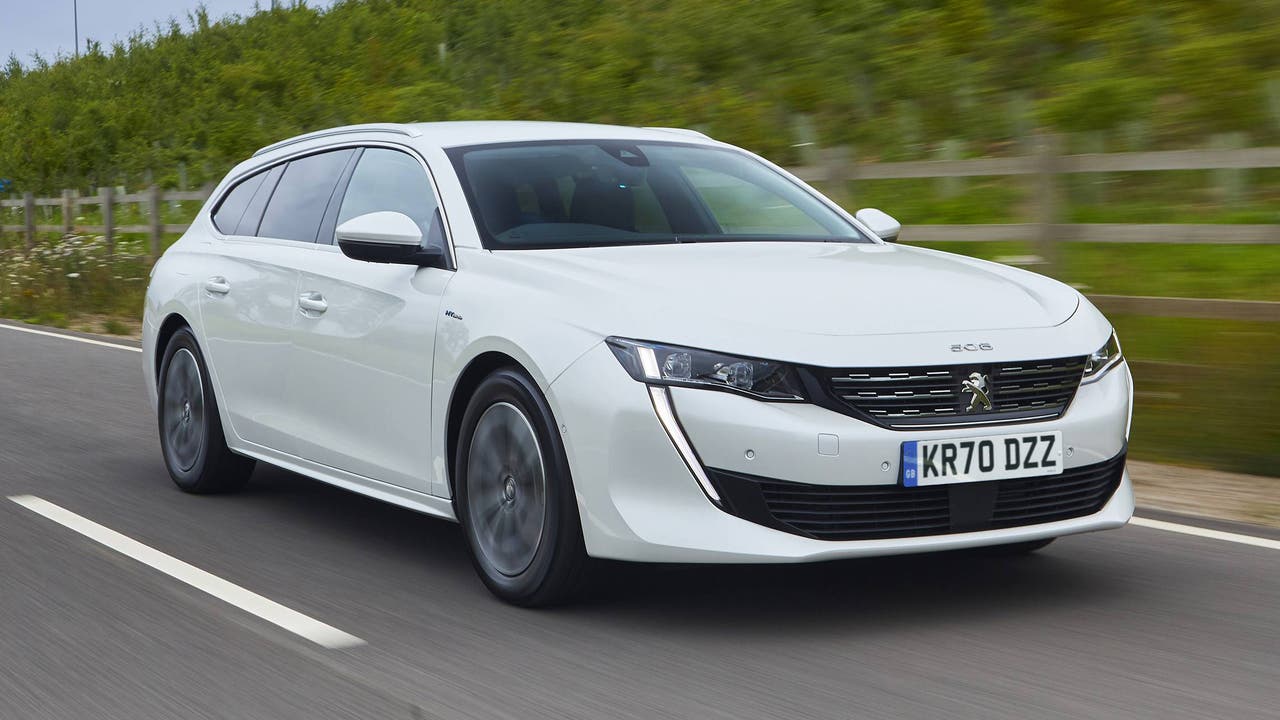 We're not mad at the Peugeot 508 SW for swapping outright practicality for svelte looks. With its low, mean front end and long, wide stance, the 508 could steal a few admiring glances from passers-by. The exterior styling is matched by a similarly eye-catching interior, featuring Peugeot's small steering wheel and high-set digital dials. Quality is good, as is the equipment.
You get slightly more boot space than a BMW 3 Series Touring, Ford Mondeo Estate or Mazda 6 Tourer, and there's a flat floor in the hybrid versions as well. There are two plug-in hybrid options for the 508, including a fast range-topper that boasts a mega 360hp. The straightforward petrol and diesel engines are rather more sensible, offering a good blend of performance and economy.
7. Skoda Octavia Estate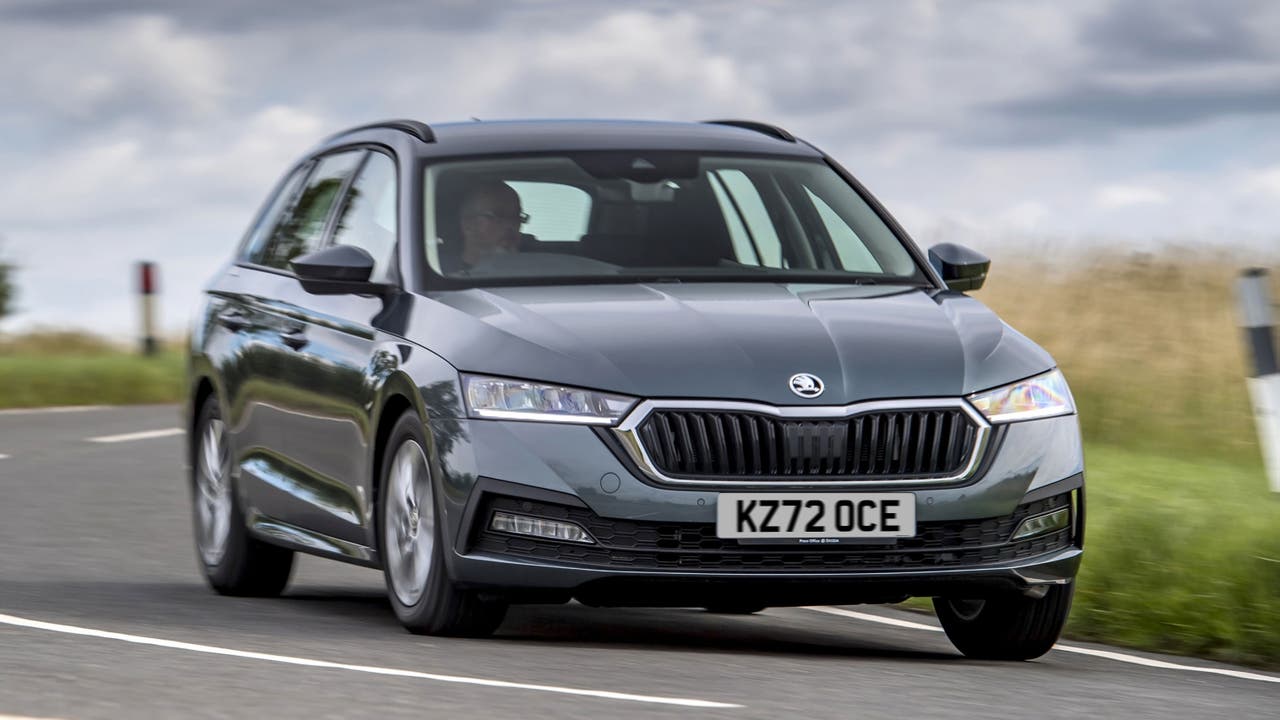 The Skoda Octavia Estate takes all the engines and underpinnings from the Volkswagen Golf Estate, and wraps it all up in a slightly more practical, more user-friendly package. Petrol and diesel versions have a whopping 640-litre boot with the rear seats in place, expanding to around 1,700 litres when you need acres of cargo space. But the boot space doesn't come at the expense of passenger comfort – even three tall adults will have room to stretch out in the Octavia's spacious cabin.
Next to the Golf, the Octavia used to feel like a budget choice. That's no longer the case – with a high-spec interior similar to what you'll find in the Skoda Enyaq, the Octavia feels just as premium inside as a Golf. We think its infotainment system is a little easier to use, as well. The Octavia is available with a range of engines, including a plug-in hybrid, and there are sporty vRS versions with extra performance.
8. Skoda Superb Estate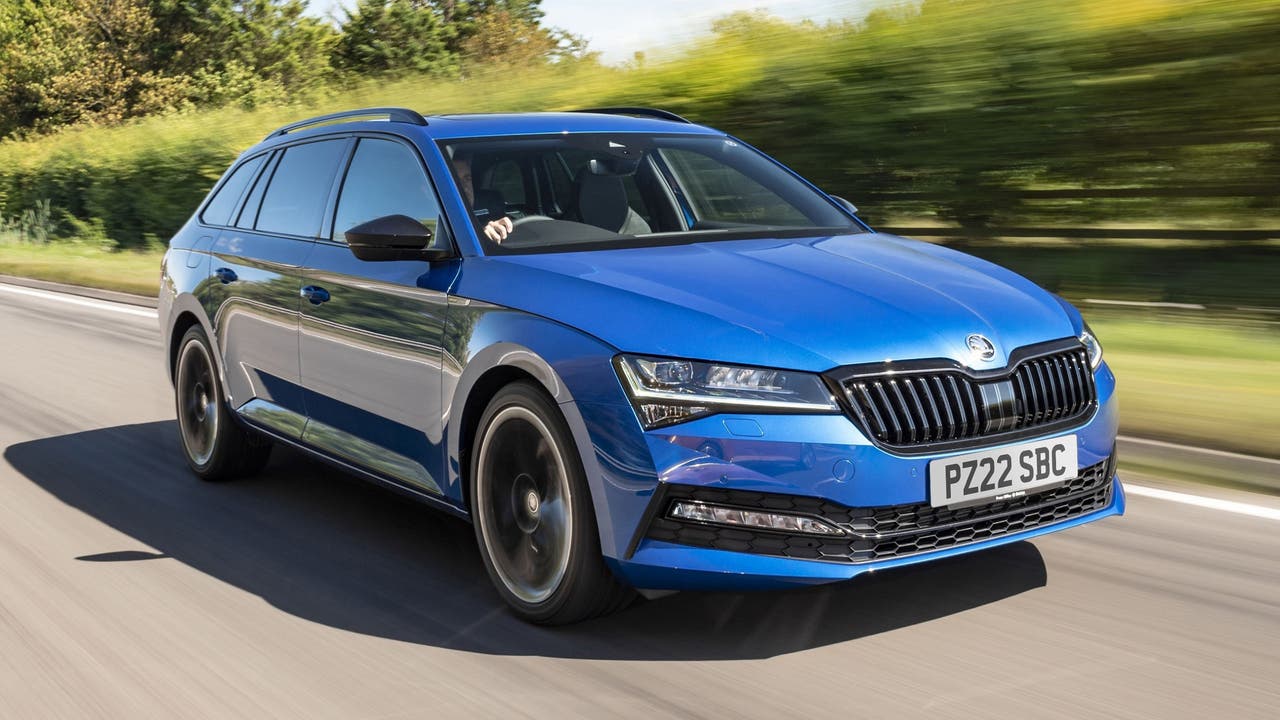 There's no doubt that the Skoda Superb Estate is a long car but, if it's sheer space you're after, no estate car beats the mighty Superb. The 660-litre boot is so big that you might need a long pole to get to items stashed behind the seats and, with those seats out of action, the Superb Estate offers as much carrying capacity as the most practical MPVs.
Passenger space and comfort is even more impressive than in the Octavia, and there are clever touches such as a hidden umbrella for unexpected downpours and grippy cupholders that let you unscrew bottle lids one-handed. The Superb is even quite good to drive and economical for its size – we've seen an easy 65mpg from the 2.0-litre 150hp diesel. It's a cliché for sure, but the Superb really is superb.
9. Toyota Corolla Touring Sports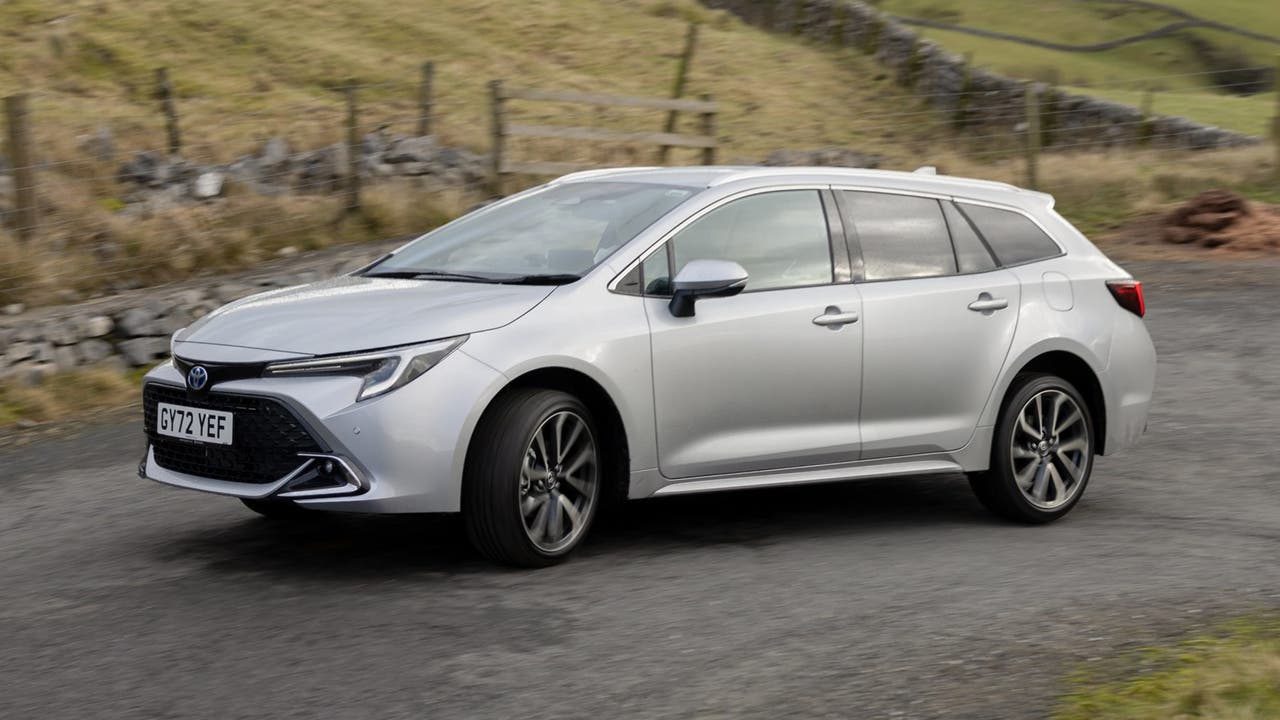 We like the Toyota Corolla hatchback for its easy, refined driving experience, wallet-friendly fuel economy and sharp looks, but its boot is a little on the small side. Enter the Corolla Touring Sports estate, which fixes this with up to 596 litres of boot space. So, whether you've got a large dog, a materialistic family or an addiction to moving house, the Corolla estate is a great choice.
The big-booted Corolla only comes as a hybrid but, unlike its rivals, you don't need to plug the car in to charge the battery. While that means you can't travel long distances on electric power alone, it does mean it's a viable option for people who can't or don't want to plug in. Its promise of 60mpg is better than what you'll get from most petrol and diesel estates, too.
10. Volvo V90
Big Volvo estates have always been practical, but you could argue that they've never looked as stylish as the current Volvo V90. Its LED headlights and low, wide stance give it real presence, while its fuss-free design gives it a timeless, calm feel. That tranquility is echoed inside, with a restrained but modern interior full of plush materials and clever infotainment technology.
Further back, there's a decent 551-litre boot. It's out-booted by other cars on this list but makes up for it with lots of hooks and storage nets, a wide, low opening and a powered tailgate. Your passengers have plenty of room to stretch out on long journeys.