The Nissan Qashqai is an excellent family SUV, but what if it just isn't your cup of tea? Luckily loads of carmakers have rivals that can go toe-to-toe with the ubiquitous Nissan. We've chosen 10 of the very best Qashqai alternatives, all offering similar practicality and performance on roughly the same budget.
We chose the cars in this list assuming you're shopping for a nearly new model which, for a family SUV like the Qashqai, usually means a budget from £15,000 to slightly north of £20,000. You'll probably want a good amount of space – enough for four adults to sit comfortably, along with easy access to the rear if you're loading kids into their car seats. These 10 alternatives, listed alphabetically, all score highly for practicality and come loaded with features to make them easy to live with.
1. Citroen C5 Aircross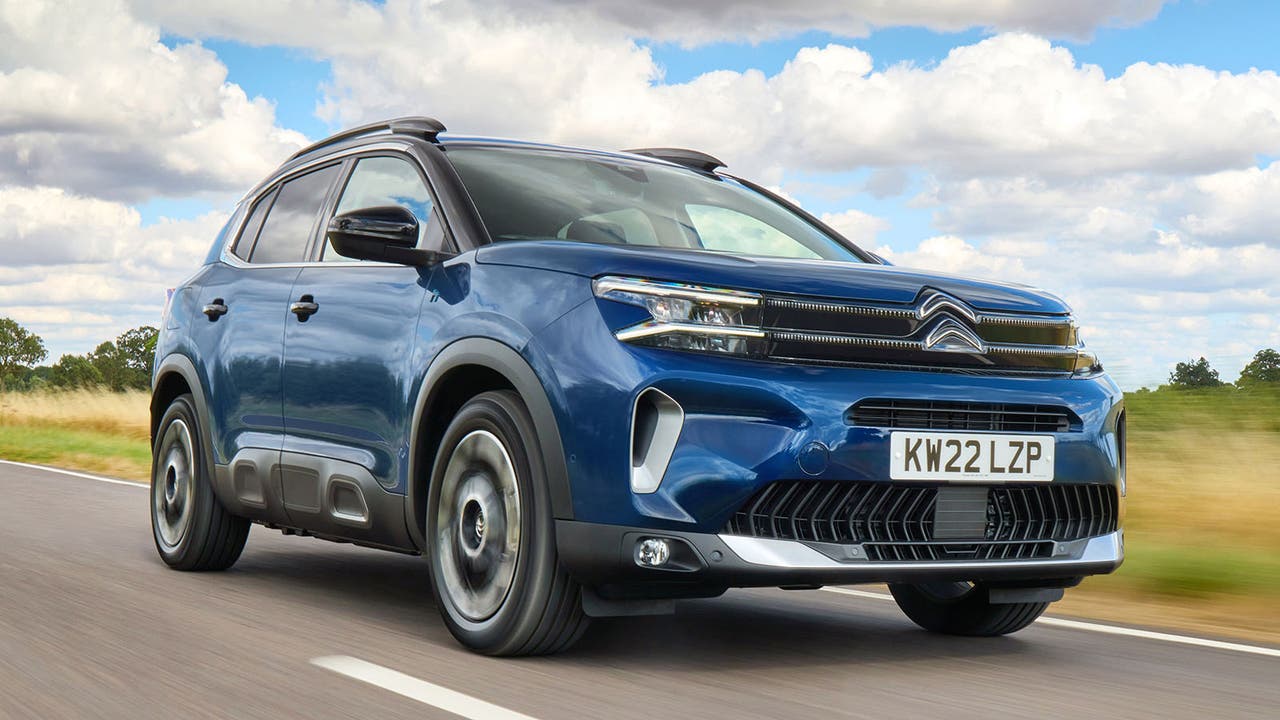 Citroen's largest SUV, the C5 Aircross, is available in the Qashqai's price range and immediately scores points over the Nissan thanks to its larger cabin. It's one of the most practical choices on this list, offering lots of passenger and boot space, plus a party piece in the form of three separate rear seats making it much easier to travel with all five seats occupied. Citroen's also bestowed the C5 Aircross with a funky-yet-functional cabin and soft suspension that makes long-distance driving more relaxing.
Shop nearly new Citroen C5 Aircross cars
2. Dacia Duster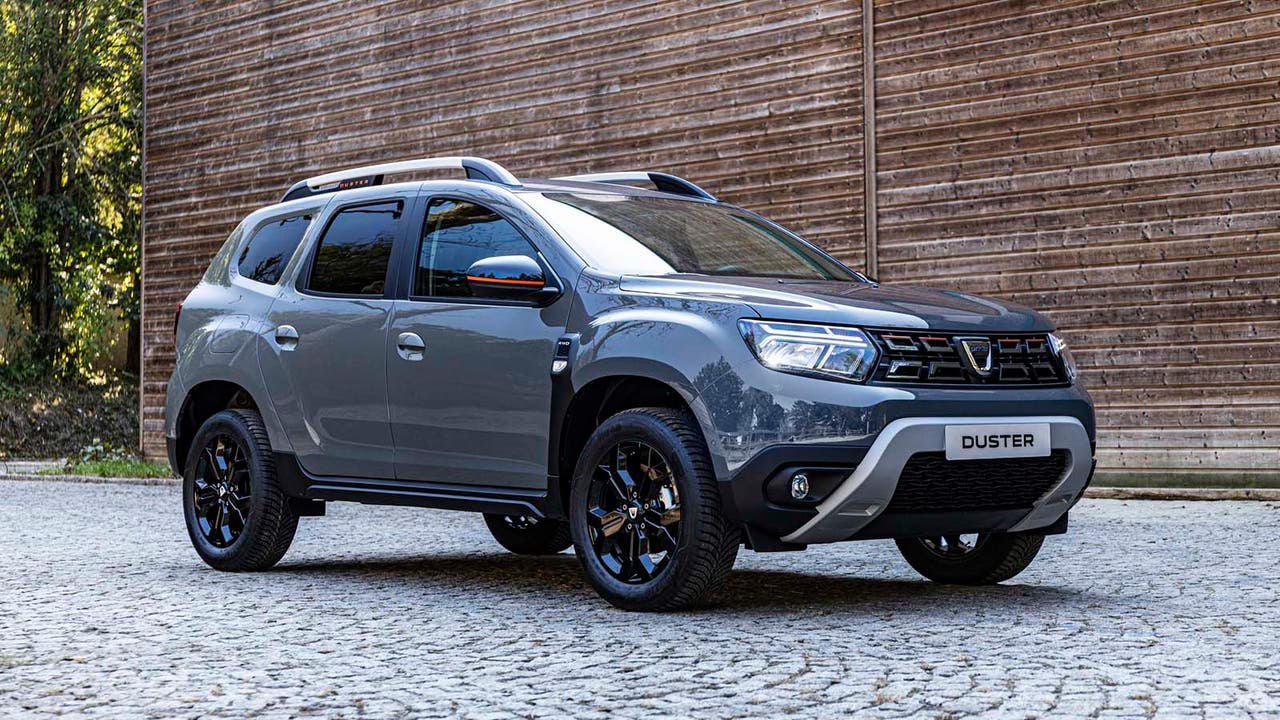 For buyers on a tighter budget, the Dacia Duster is hard to argue with. The cabin is a similar size to the Qashqai but nearly new examples are available for £2,000 to £3,000 less. You trade away some of the more premium touches you'll find in the Nissan, with the Dacia employing more hard, scratchy plastics, but the equipment list still includes most of the features you'd want. An infotainment system, parking sensors and turbocharged engines are all available higher up the range, with prices remaining lower than a comparable Qashqai.
Browse nearly new Dacia Duster cars for sale
3. Hyundai Tucson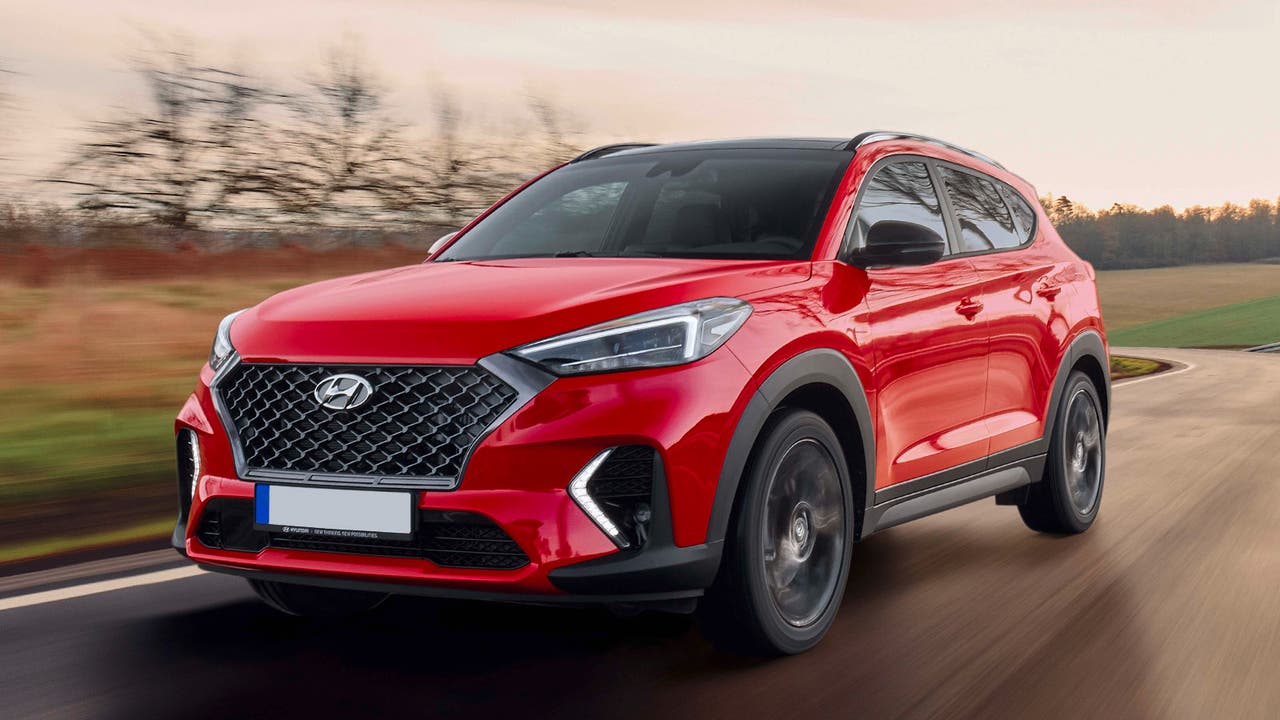 Prices for the Hyundai Tucson hover around £1,000 to £2,000 above a comparable Qashqai, and are much higher if you choose one of the more powerful engines or the updated version that appeared in 2021. Nevertheless, the Tucson justifies its cost with a practical cabin that's a little larger than the Qashqai's, along with a composed driving experience and Hyundai's excellent five-year factory warranty – two more than the Nissan. The Tucson's equipment list is also fairly generous, with climate control, an infotainment system and reversing camera widely available.
View nearly new Hyundai Tucson cars or read our Hyundai Tucson review
4. Jeep Compass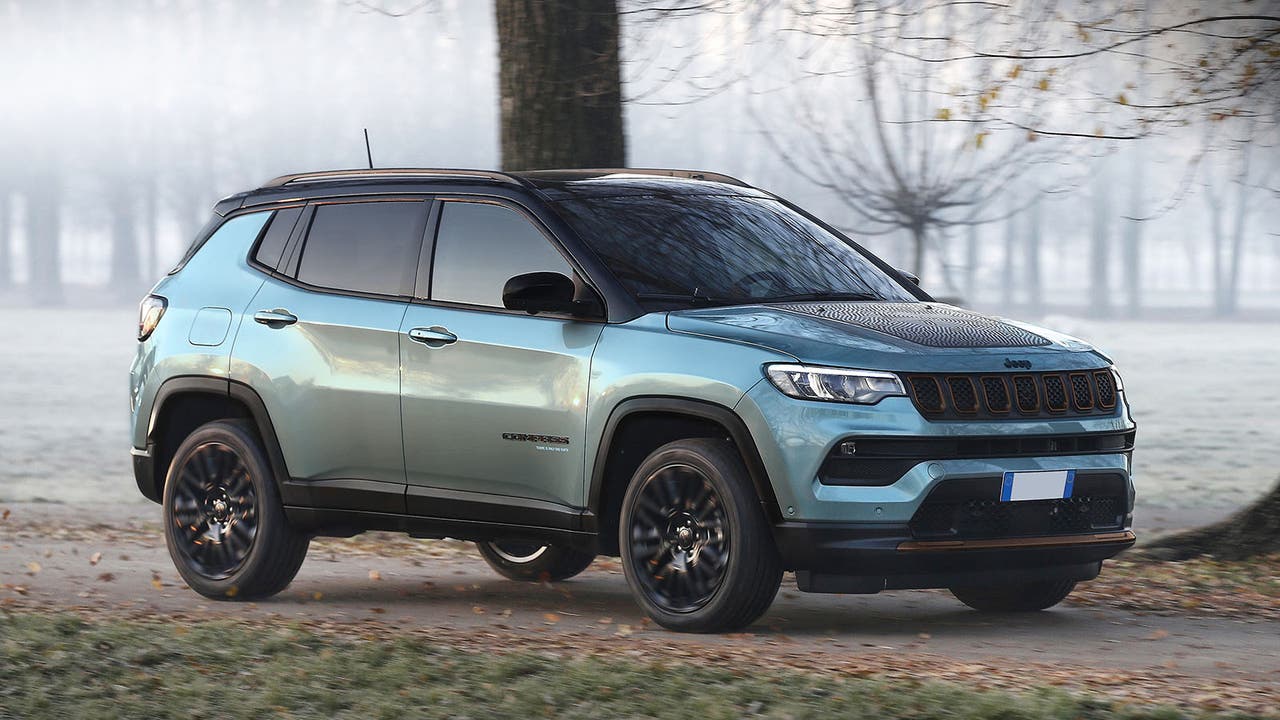 The Jeep Compass is a great-value choice that's a little less obvious than the usual SUV suspects. Prices on the nearly new market are in the same ballpark as the Qashqai and equipment lists are fairly generous, with rear parking sensors and an infotainment system widely available, and posh touches such as leather seats on slightly more expensive Limited versions. Practicality is respectable and you get to enjoy that distinctly rugged Jeep styling that's made it such an icon in the USA.
Check out nearly new Jeep Compass cars
5. Kia Sportage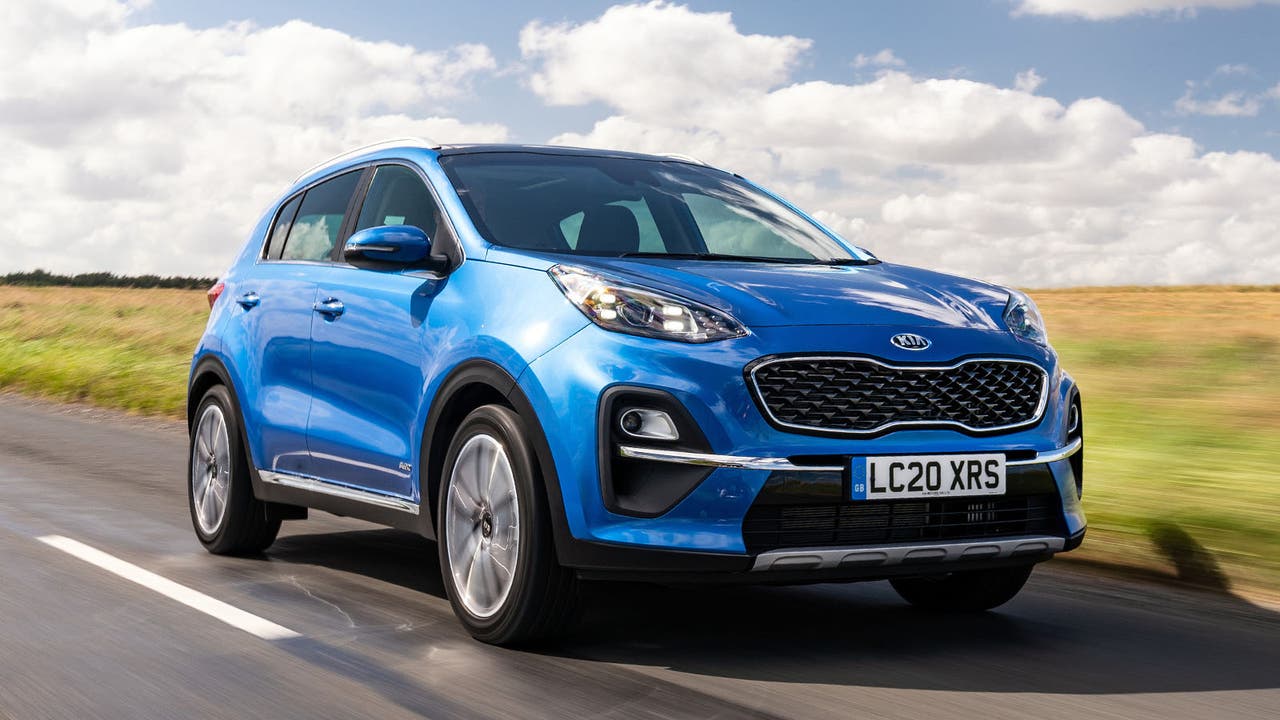 The Kia Sportage is the sibling of the Hyundai Tucson, making it an equally tempting alternative to the Qashqai. Prices are around £2,000 more than an equivalent Qashqai but, again, the Sportage is the larger, more practical car and includes a generous equipment list with an infotainment system, heated front seats and rear parking sensors widely available across the range. The only difference is the warranty, which is even longer in the Kia, offering seven years of factory coverage.
See nearly new Kia Sportage cars for sale or learn more and read our Kia Sportage review
6. MG ZS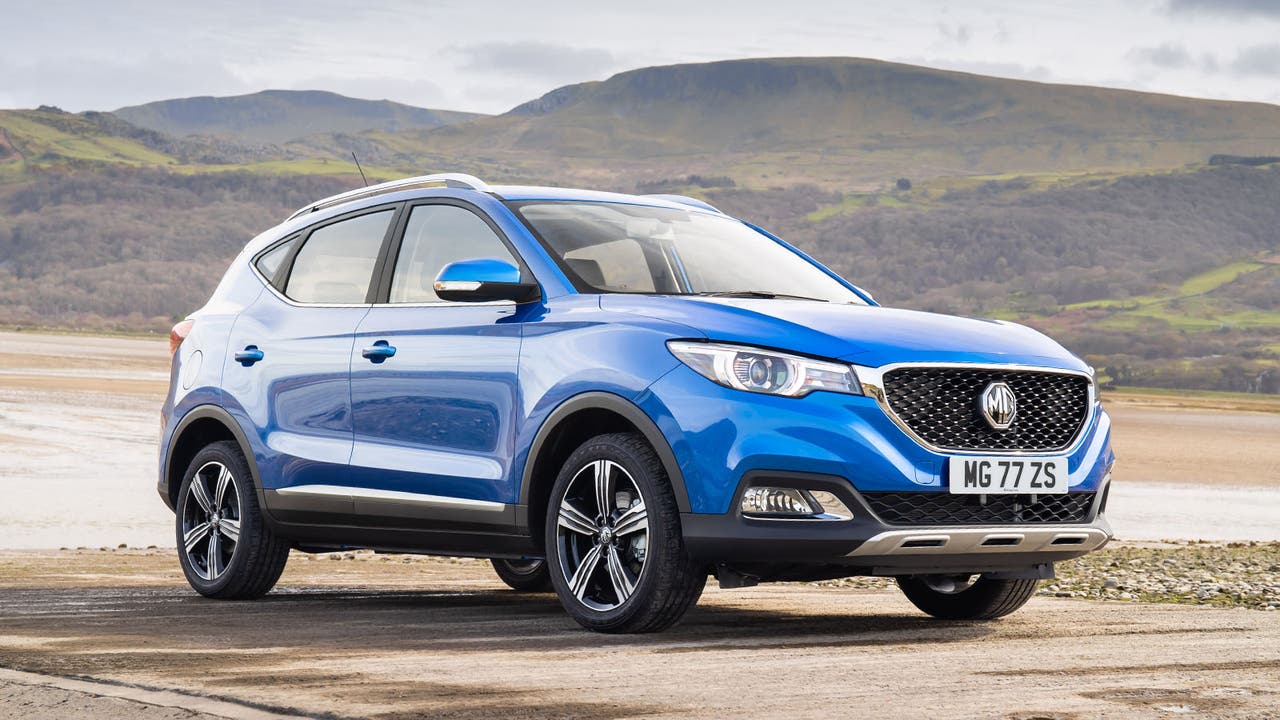 MG's return to the UK is now firmly cemented thanks to compelling cars such as the ZS. This compact SUV offers sensational value for money, with range-topping Exclusive cars costing at least £1,000 less than the cheapest Qashqai, but coming loaded with kit including leather seats, sat nav and a reversing camera. Plus, MG upgraded more recent models to include a seven-year factory warranty, giving you long-term peace of mind. You'll even find affordable full EV versions of the ZS for around £3,000 to £4,000 more than a basic Qashqai, which could save you a bundle on running costs if you can charge at home.
Take a look at nearly new MG ZS cars
7. Renault Kadjar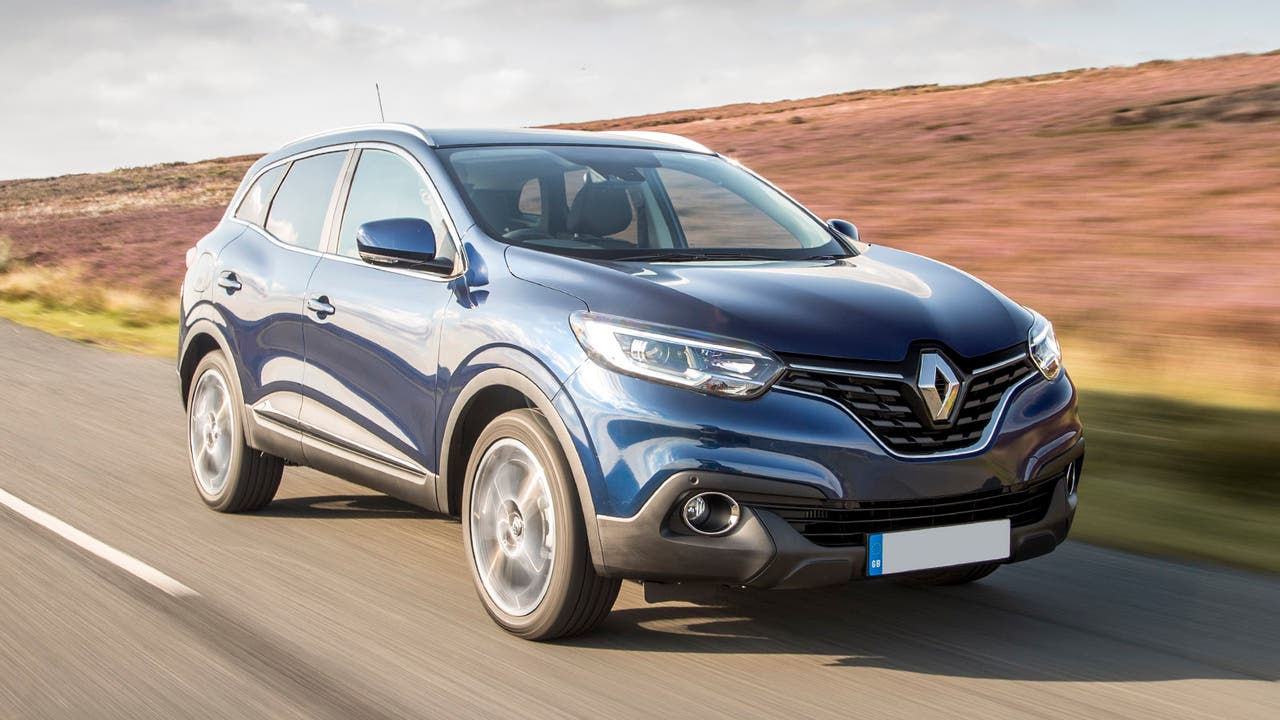 If you're on the fence about the Nissan Qashqai, consider the Renault Kadjar. This practical family SUV uses most of the same parts and engines as the Qashqai but adds a little Renault styling flair to the mix. Prices are essentially the same as the Nissan on the nearly new market and you'll find lots of premium touches such as leather upholstery and huge alloy wheels if you move further up the range. We're also fans of the rich metallic red paint you'll find on the Renault, which is much nicer than the Nissan's crayon-red colour option.
Shop nearly new Renault Kadjar cars for sale
8. Skoda Karoq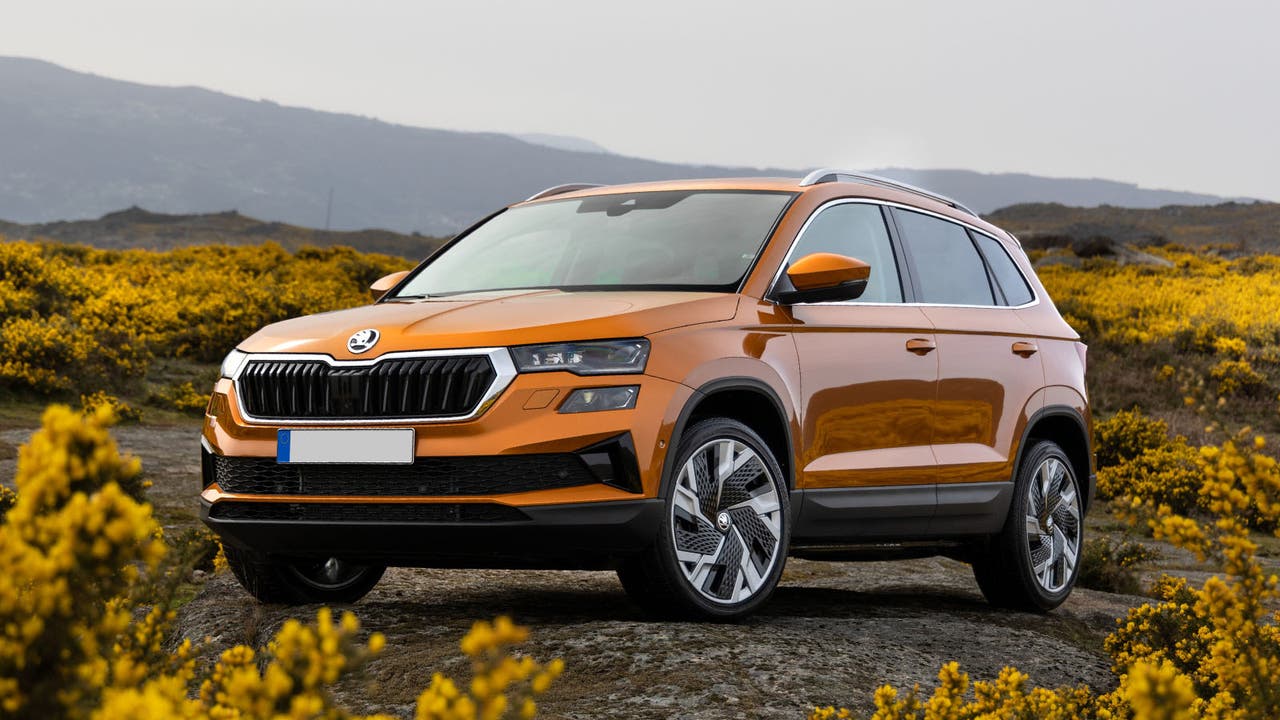 Skoda has built an unassailable reputation for making practical cars that represent superb value for money. The Karoq is no exception with a huge cabin allowing lots of space for passengers and easy access to the rear seats for parents. Prices are a little higher than the Qashqai on a like-for-like basis, but you get the benefit of extremely smooth turbocharged engines borrowed from other VW-Group cars and a calm, composed driving experience. Equipment lists are well stocked, with heated seats and parking sensors widely available.
View nearly new Skoda Karoq cars or read our Skoda Karoq review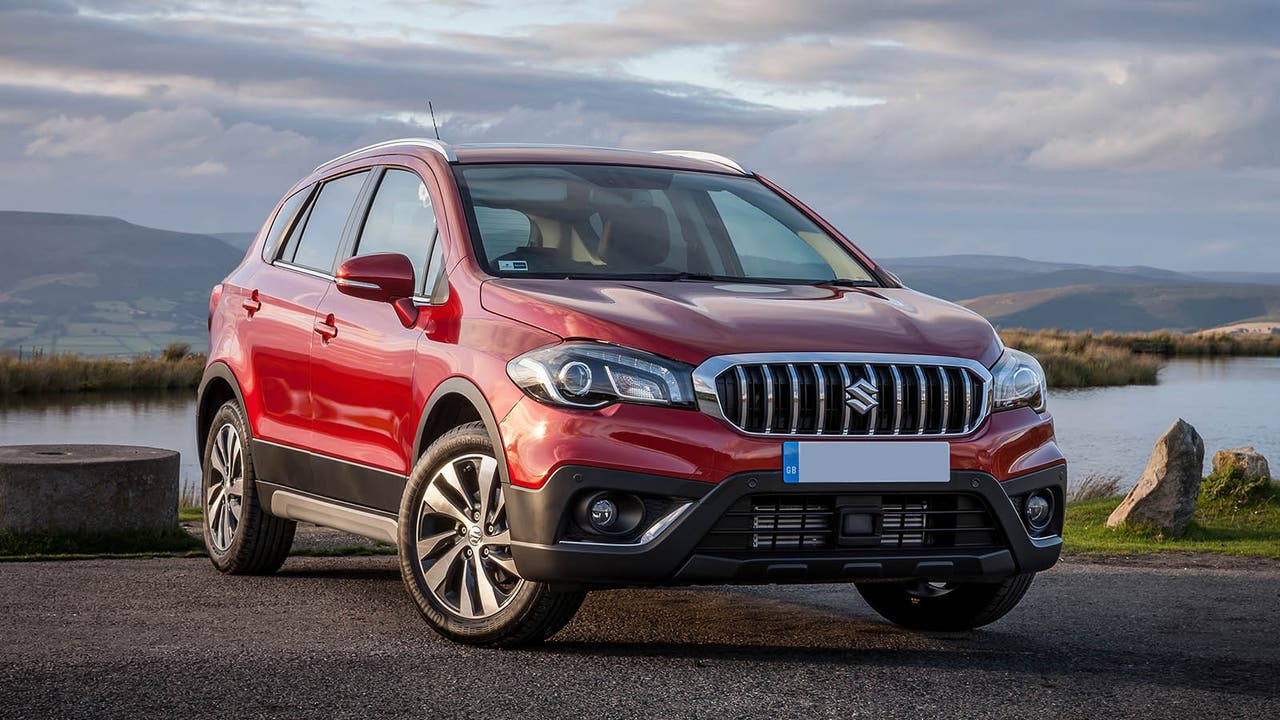 The Suzuki SX4 S-Cross might've been recently replaced by the newer S-Cross, but that means it's a great value choice on the nearly new market. Unlike many of the cars on this list, the SX4 S-Cross is available with four-wheel drive so, if you need to do some light off-road driving, this might be a better all-round choice. The SX4 S-Cross might not win any beauty contests, but its rugged looks inside and out also mean it'll be fairly hard-wearing should any of your offspring decide to put its durability to the test.
Check out nearly new Suzuki SX4 S-Cross cars
10. Vauxhall Grandland X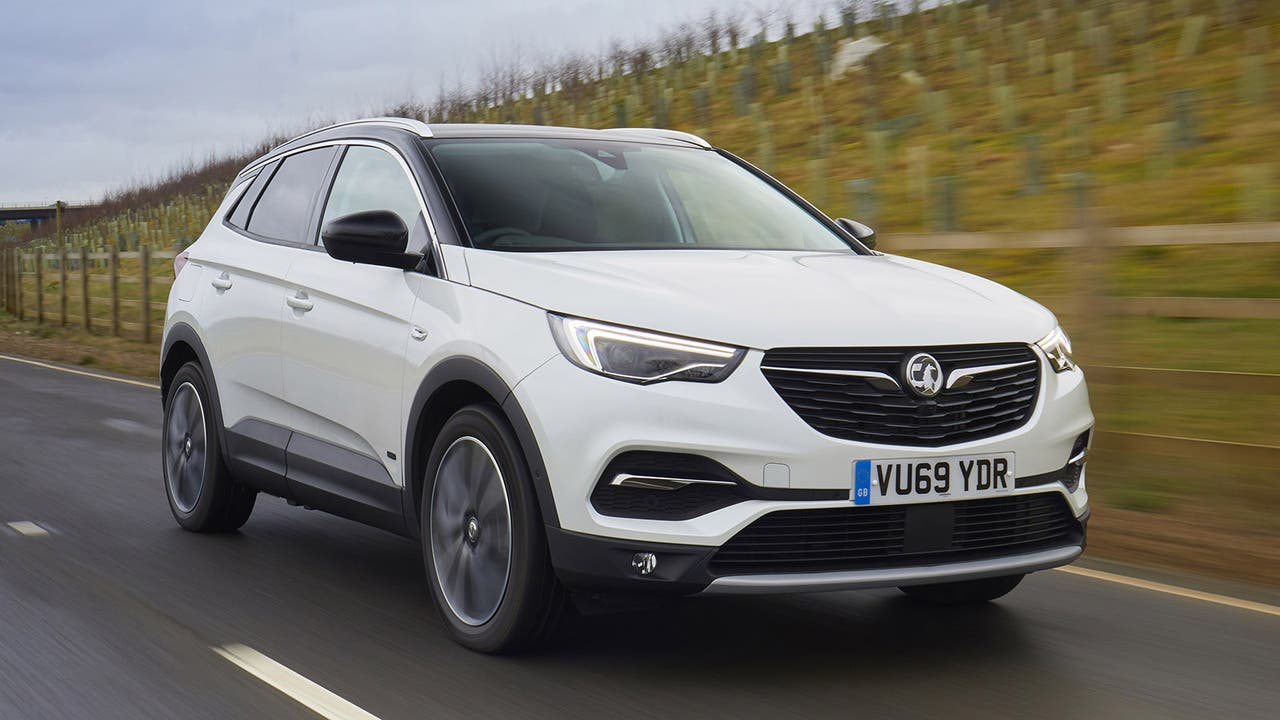 Don't overlook the Vauxhall Grandland X because this practical family SUV offers fantastic value for money. Prices are near the lower end of the scale compared to the Qashqai and equipment lists are usually packed with goodies. We'd be tempted to hunt out a higher-end Elite or Elite Nav model, which comes with leather upholstery, heated front seats and huge 19-inch alloy wheels, with a price tag similar to a mid-range Qashqai. You also get a well-made, practical cabin and powerful turbocharged engines borrowed from Peugeot and Citroen.
Browse nearly new Vauxhall Grandland X cars for sale
Which family SUV is right for you?
If you've made your mind up or want to see more great choices, browse Motorpoint's selection of nearly new practical family cars. If none of these cars floats your boat, however, maybe it's time to reconsider a nearly new Nissan Qashqai – its comfy ride and great value make it a compelling family all-rounder.
Nissan Qashqai alternatives – FAQs