The family car buying guide: How to choose the perfect vehicle
21 August 2020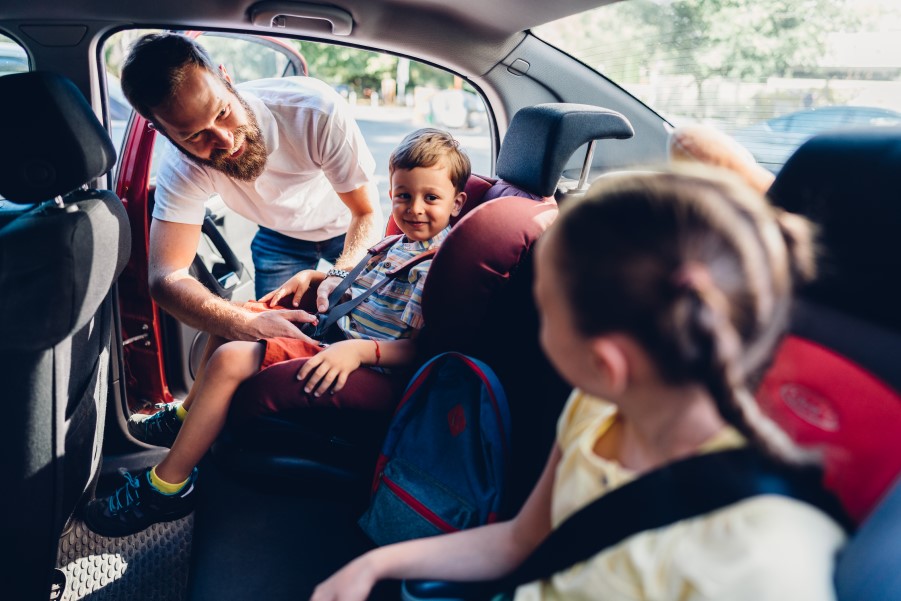 Photos © 2021 Motorpoint
To help you find the perfect car, our family car buying guide can steer you towards the car that's a great match for you, your partner, your kids.
While you may have previously bought cars based on how fun they were to drive or what special features they had, buying a car for the family is different, with plenty more things to consider – from the number of seats to the on-board safety features.
What makes the ideal family car?
Not sure where to begin your search for a car that's fit for your family? Here's a checklist of things to look for when deciding on the perfect make and model:
Reliable
Economical
Plenty of space
Excellent safety rating
Good build quality
Affordably priced
Practical
What to consider when buying a family car
Safety
Safety is always important, but when you're carrying the precious cargo that is your family, it's absolutely paramount. Most modern cars have a decent safety spec, so you shouldn't have too much trouble finding one that meets your needs.
The easiest way to find a car with excellent safety credentials is to find out its Euro NCAP rating. This is the European standard for car safety, with models graded from 0-5 depending on their on-board safety features and performance in crash tests.
For family cars, we'd always recommend buying a car with 5 Euro NCAP rating. That way, you know your family are as protected as they can be out on the road – for total peace of mind.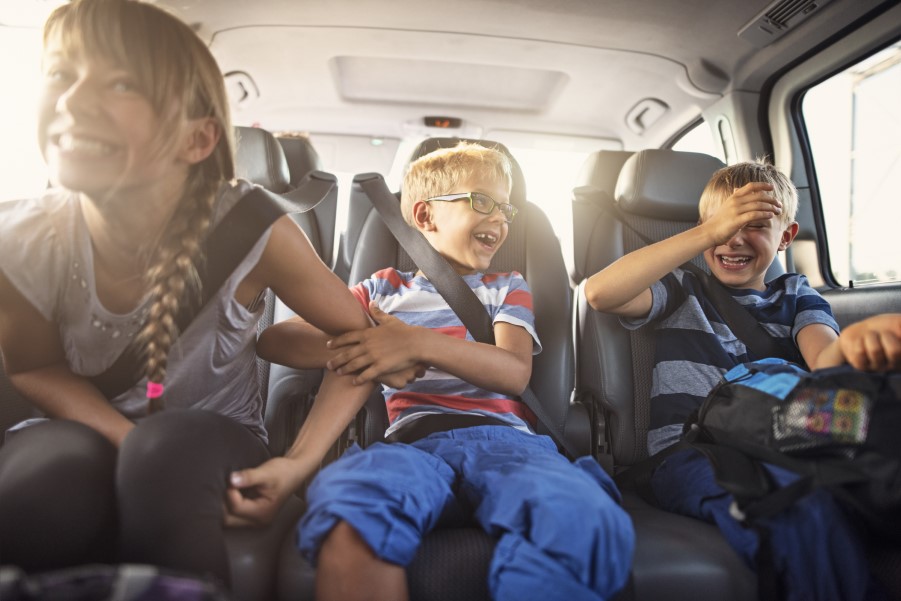 Budget
Cars built for a family tend to be more expensive than smaller city cars, so your budget may need to stretch further if you want a car that ticks all the boxes above. Of course, it is possible to buy affordable family cars, but you'll need to be savvy with your search to find a model that meets your requirements with plenty of space for the whole family.
Think carefully about how much you can afford before you hit the forecourt. Doing the sums before you start your search will help you stick to a sensible budget, and not get carried away and overspend. It'll also make your search simpler, narrowing the field of options so you have a ballpark figure when you start looking at different models.
Seats
The number of seats a car has is an important consideration when choosing a family car – especially if you have a growing brood! There's no point buying a five-seater if you're hoping to extend your family with a new arrival later down the road, so think carefully about how many seats you need both now and in the future.
If you need space for a big family or may in the future, an SUV or estate with optional six and seven-seat configurations is a great choice. A lot of SUVs have folding rear seats, so they're there when you need them.
Functionality
Functionality may come behind space and number of seats when choosing a family car, but it's still worth considering what kind of features a car has. Added extras like smartphone integration and touch screen infotainment systems for rear-seat passengers are useful nice-to-haves for keeping everyone entertained on long journeys, while systems like Ford's excellent MyKey are great if you plan to lend your car to your teenage son or daughter.

Durability and ease of cleaning
With stains, tears, scratches, pet hairs and dauby little fingerprints to contend with, whichever car you choose needs to be durable and hardwearing enough to stand up to everyday wear and tear. Finding a car with decent build quality at an affordable price can be tricky, but paying a little more could help in the long-term if the interior stays looking its best for longer.
We'd also recommend a car that's easy to clean, with minimal nooks and crannies where dirt and grime can build up. Material choice is important too, with leather seats being stain and water resistant, and some plastics being less prone to scratches and marks than others.
7 of the best family cars
Need a little helping hand knowing which family cars to consider first? Below, we've listed 7 of the best cars for families that money can buy in 2020.
Volkswagen Golf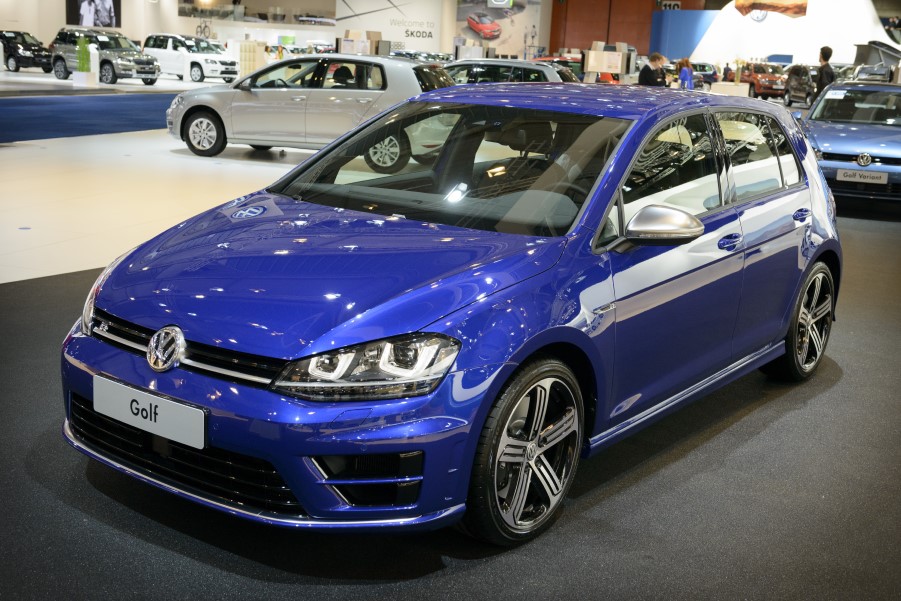 If you're not quite ready to give up on hatchbacks just yet, you can't go wrong with a VW Golf. The Golf is spacious and practical enough for a family of five, with none of the trade-offs which come with bigger, more ungainly cars. Plus, the Golf is one of the best made and most durable cars in its class, so it'll put up with whatever your family throws its way.
Vauxhall Insignia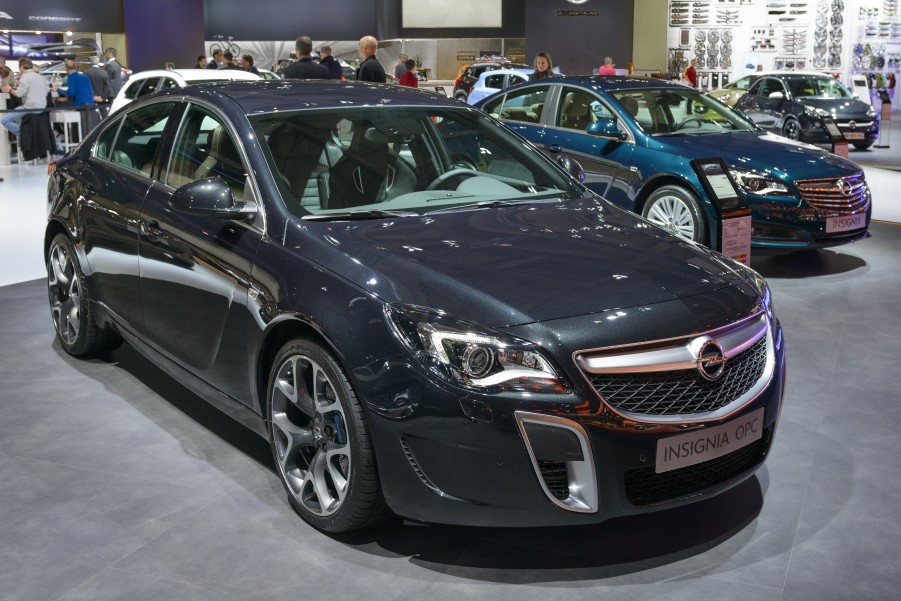 Practical and spacious, the Insignia has long been a favourite for families. Lots of leg room and a boot that fits everything means it's a solid choice for five people, whatever their age, and you don't have to sacrifice on driving experience. To top it all off, it boasts a great fuel economy and ticks the safety box with a 5-star NCAP rating.
Citroen C3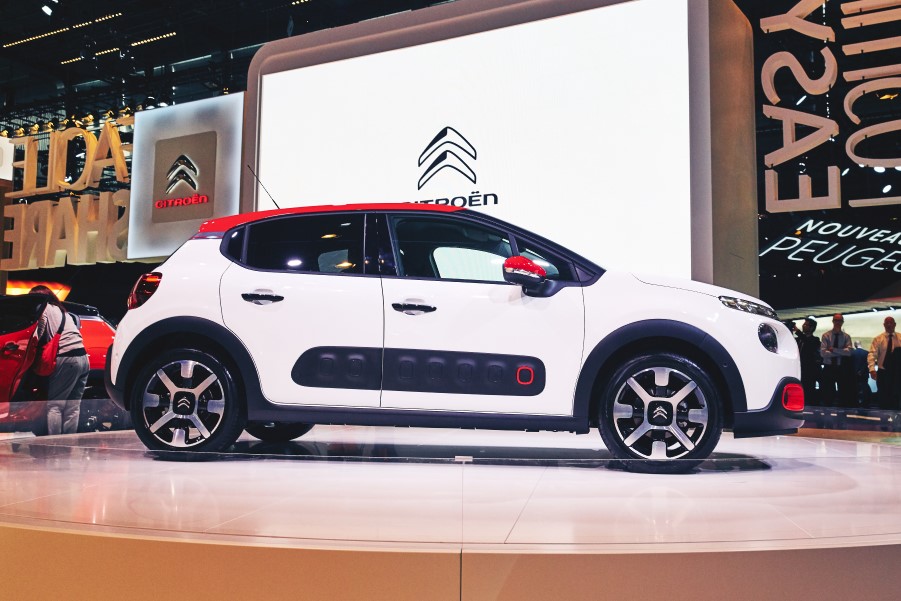 The ideal run-around for those big supermarket shops, you'll avoid those dents and scrapes with the rubberised plastic on the Citroen C3. The simple-to-use technology makes it easy to get from A to B in comfort and style. Add to that, versatille seating arrangements and plenty of space in the front, it's great for a growing family.
Skoda Kodiaq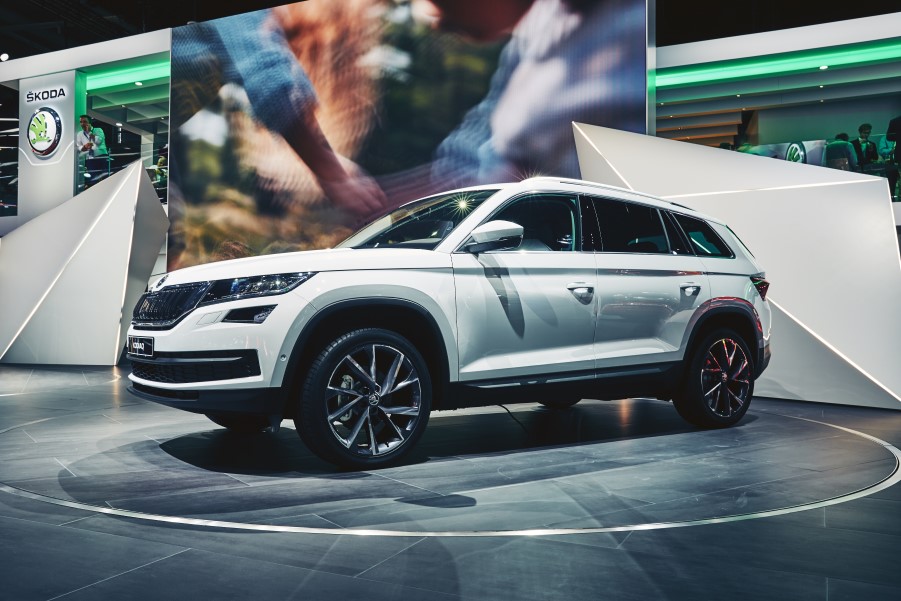 If you're looking for something a little bigger than a Golf, the Skoda Kodiaq is worth a look for its excellent build quality and affordable price. Skoda is part of the Volkswagen Group, meaning the Kodiaq shares many of its parts with more expensive VW models, at a more affordable price point. That means you get a robust seven-seat SUV with a decent diesel engine for a price that's not so eyewatering – win-win, we say.
Ford Focus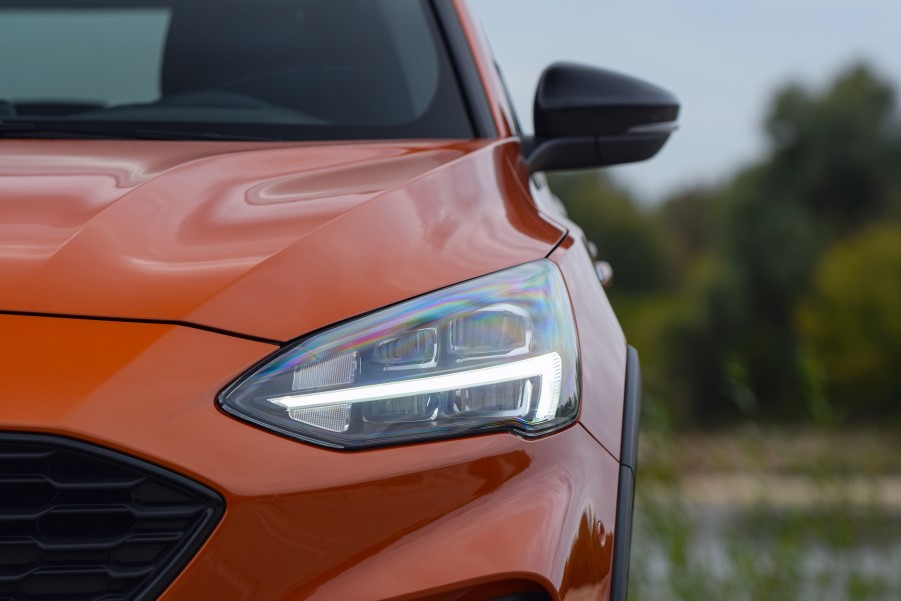 The Ford Focus has long been the go-to car for many families, and the latest iteration proves why it's still a frontrunner for the claim of Britain's best family car. Comfortable, practical and with plenty of space for a family of five and their dog, the Focus is also fun to drive with lots of clever features – so there's zero trade-offs and plenty of fun plus points for drivers.
Range Rover Evoque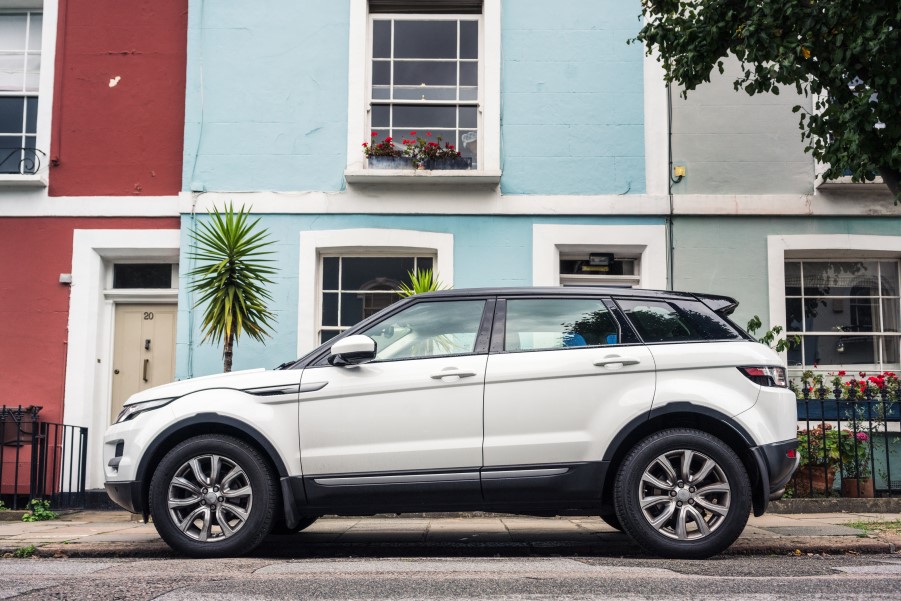 The Range Rover Evoque may be the hardest-working family car out there – and also one of the most stylish. Marrying the practicality of an SUV with the looks of a hatchback, this is Land Rover's first crossover, and so far it's proved very popular. Expect excellent safety features, a spacious and high-quality cabin, and excellent driving performance.
BMW 3 Series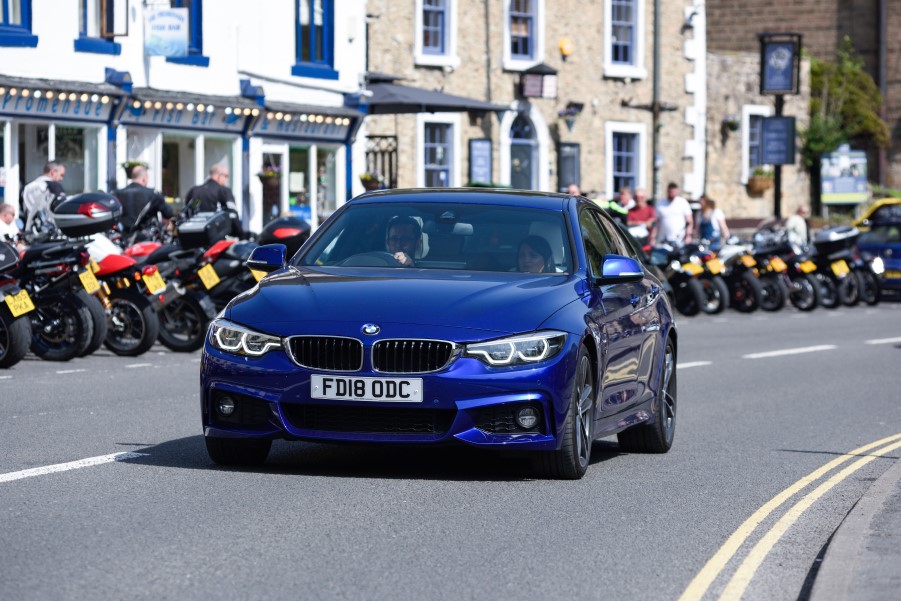 If you want a family car that's comfortable enough for everyone whilst still being devilishly fun to drive, look no further than a BMW. Basically, any BMW would make an excellent family car, including the smallest 1 Series, but we've opted for the 3 Series for its combination of space, practicality and performance. Because it's an estate, there's ample room for any four-legged friends as well as your luggage, while the 5 Euro NCAP rating and BMW's legendary build quality should inspire confidence out on the road.
Whatever you're looking for from your next family car, you'll find it with Motorpoint. Our collection of nearly new and used cars has everything, from hatchbacks to SUVs, so you can find the make and model to suit your family's needs. For more information, visit the homepage or call us on 01332 426 514.